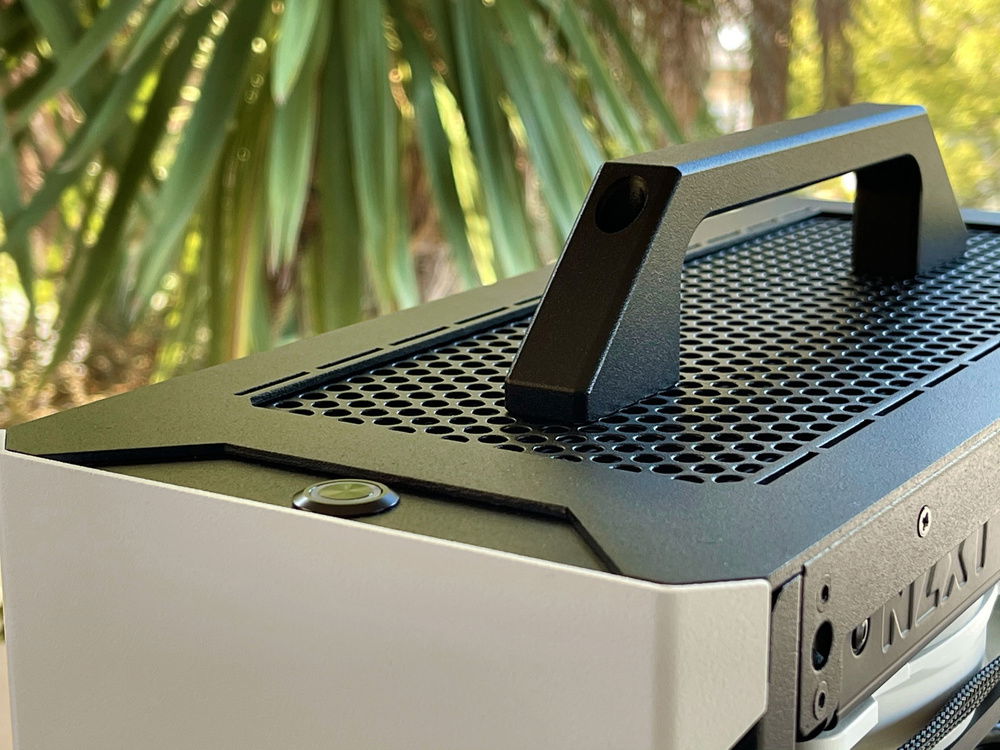 I much prefer the style of Sliger's new handles. pslate's black power button also improves the overall look and provides better, clickier tactile feedback.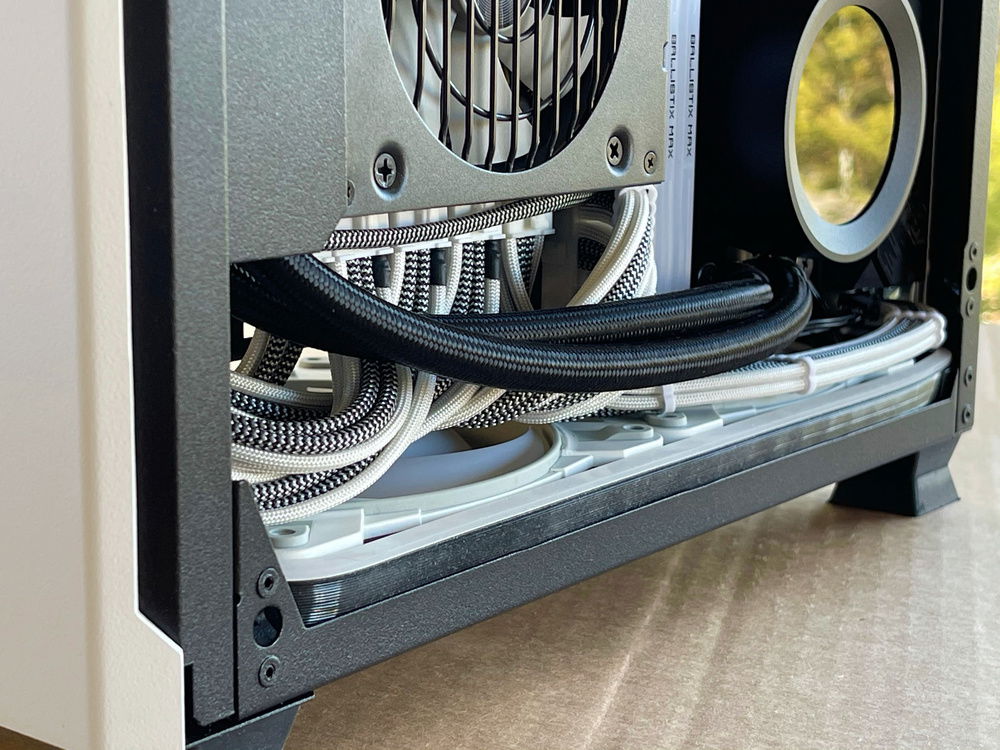 At first I was afraid this AIO tube routing wouldn't be possible, but it ended up fitting quite nicely without any side panel bulge at all.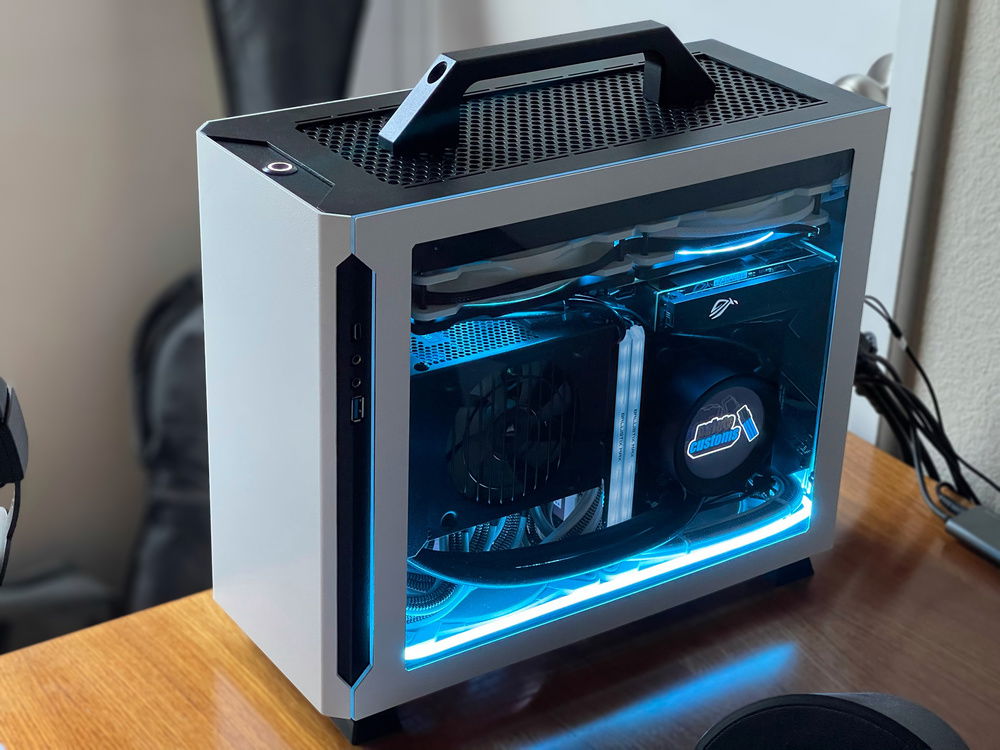 Here we observe it in its more usual, less natural habitat.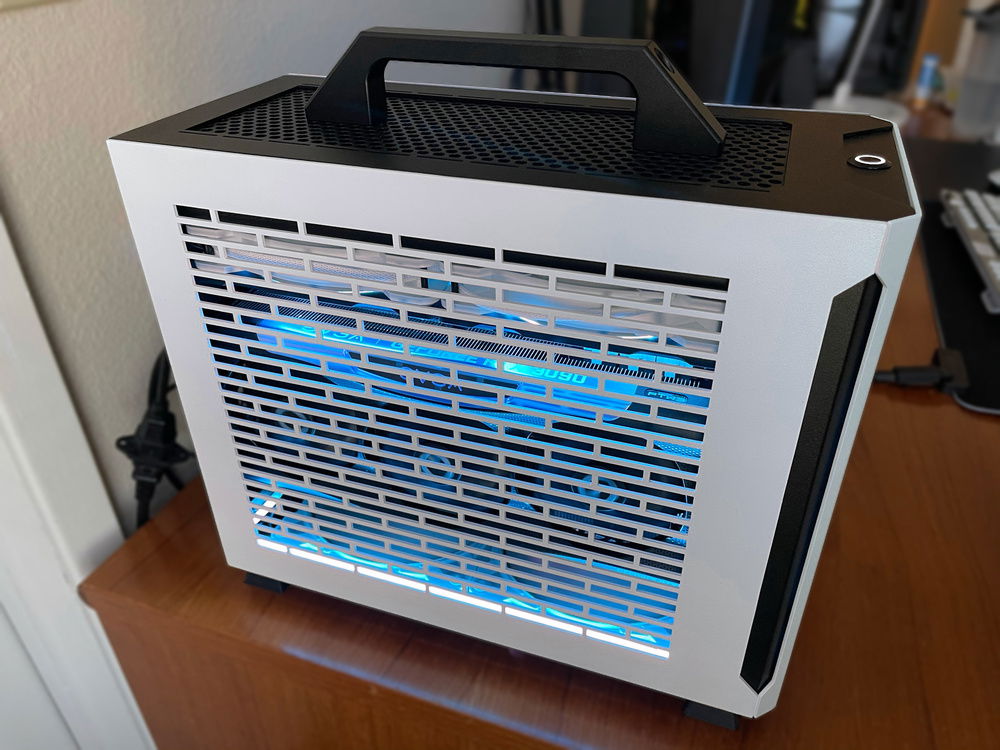 Vented side panels allow it to breathe very comfortably.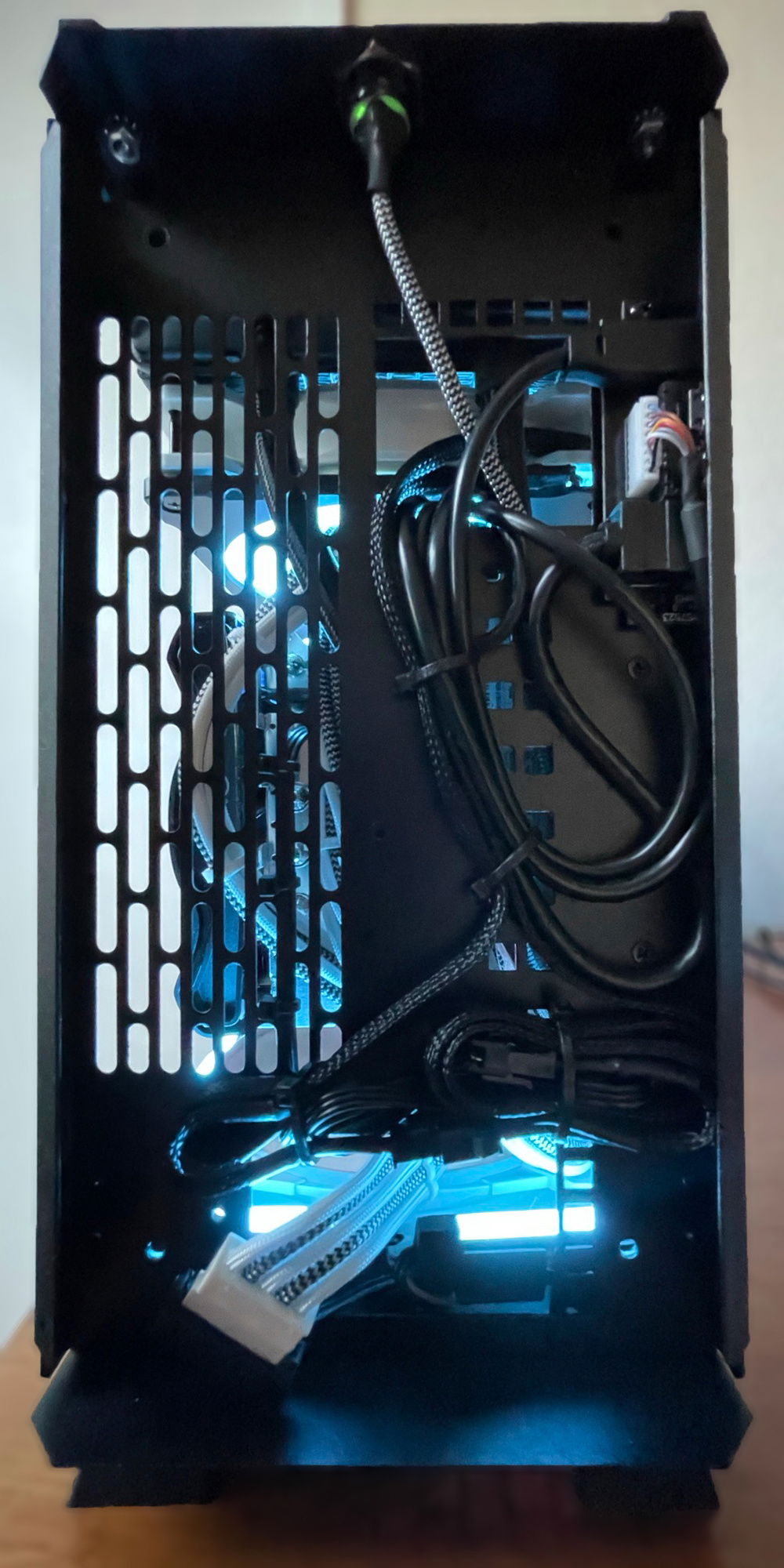 Zip-a-dee-doo-dah, zip-a-dee-tie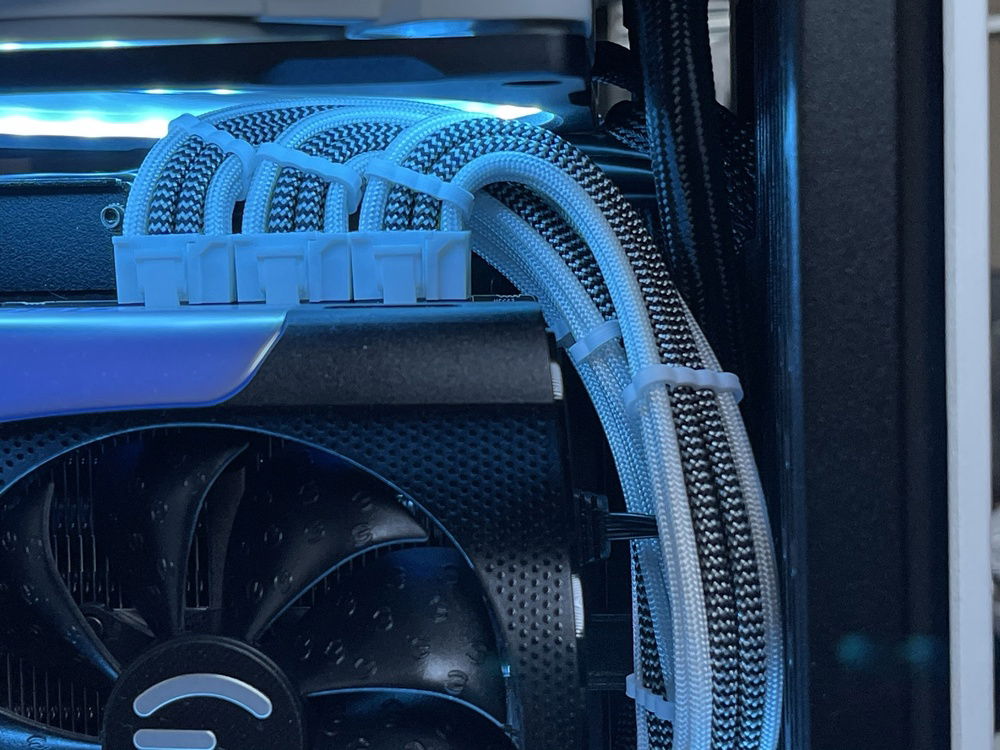 Close-up of PCIe cables from pslate customs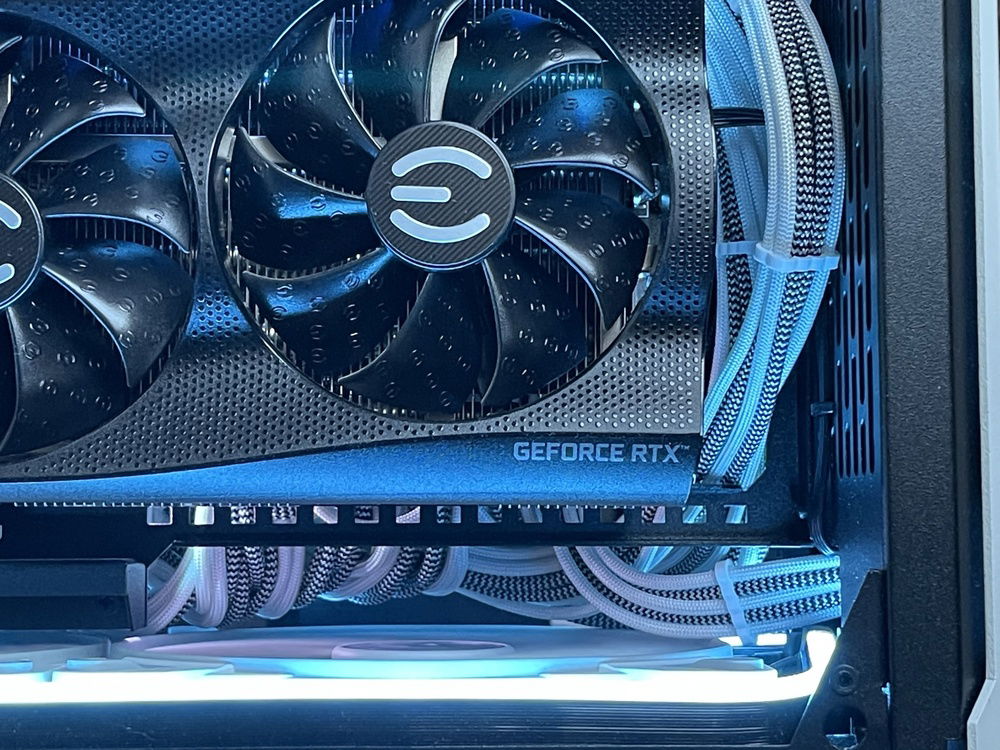 Alternate view of cables from pslate customs - No fan grills necessary!