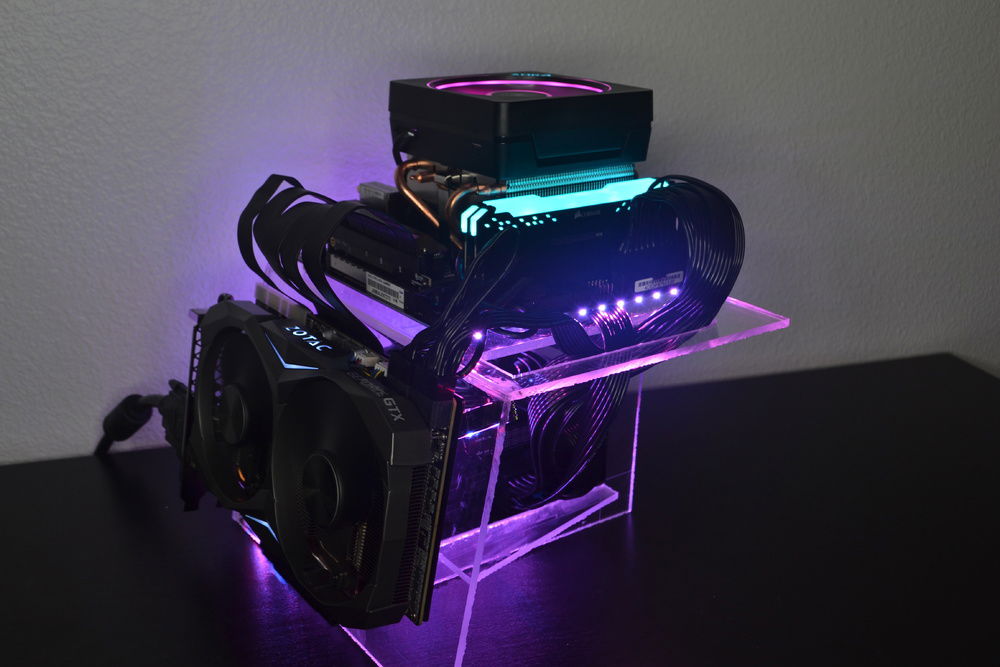 The motherboard sits on top with the GPU on a riser mounted to the side. The power supply sits on a separate platform below.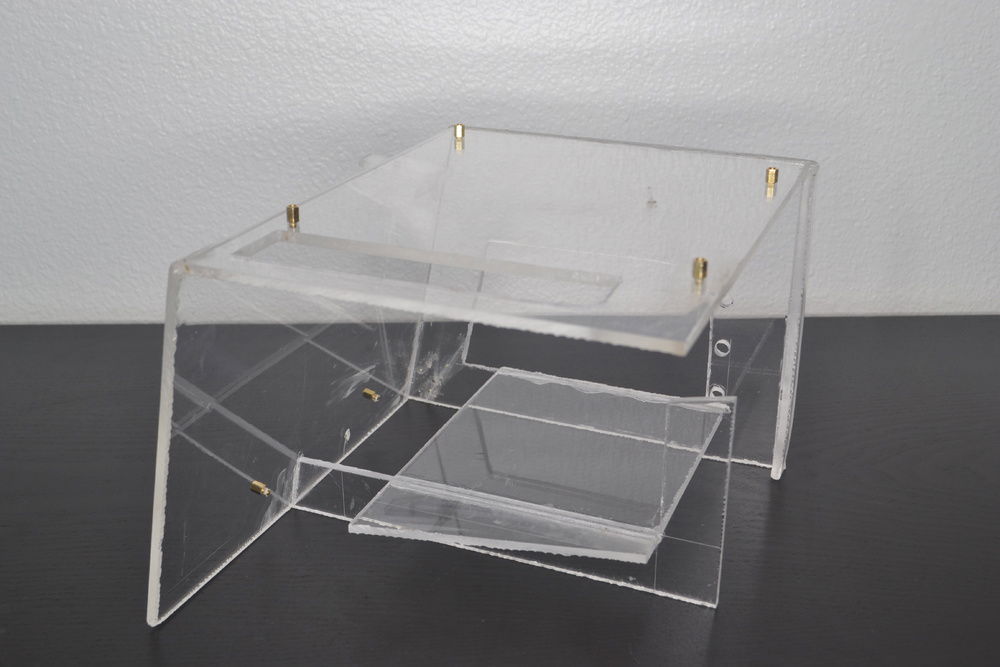 The empty bench before I put the RGB strips on it. You can see the standoffs for the motherboard and GPU, and the hole I cut for cable routing. The acrylic is pretty scuffed up in places. Hopefully next time I use acrylic It'll be on something I can spend more time on to make it look perfect.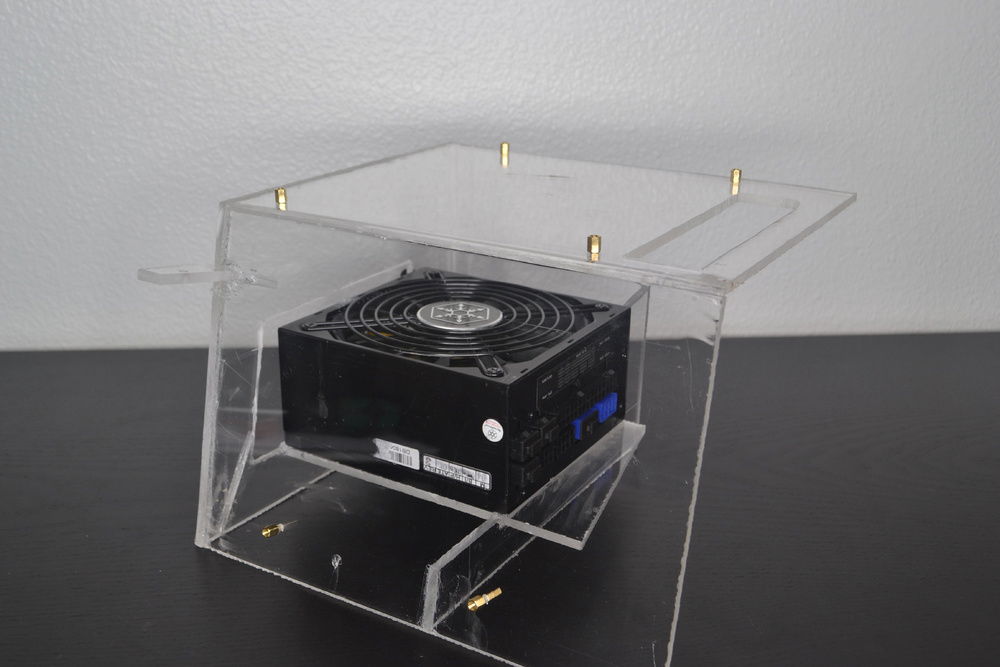 The standoffs for the GPU riser and the tab for the card to screw on to. It just uses a standard thumbscrew, which makes taking the card on and off super easy.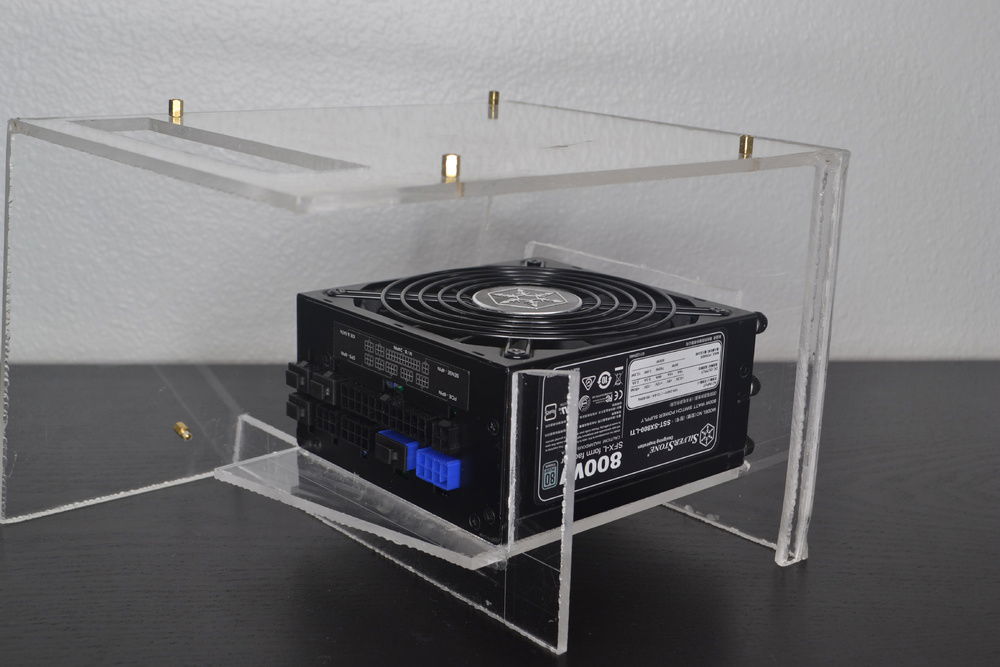 I really like the angles in the lower section, I was mostly just making this design up as I went along but I think it turned out well.