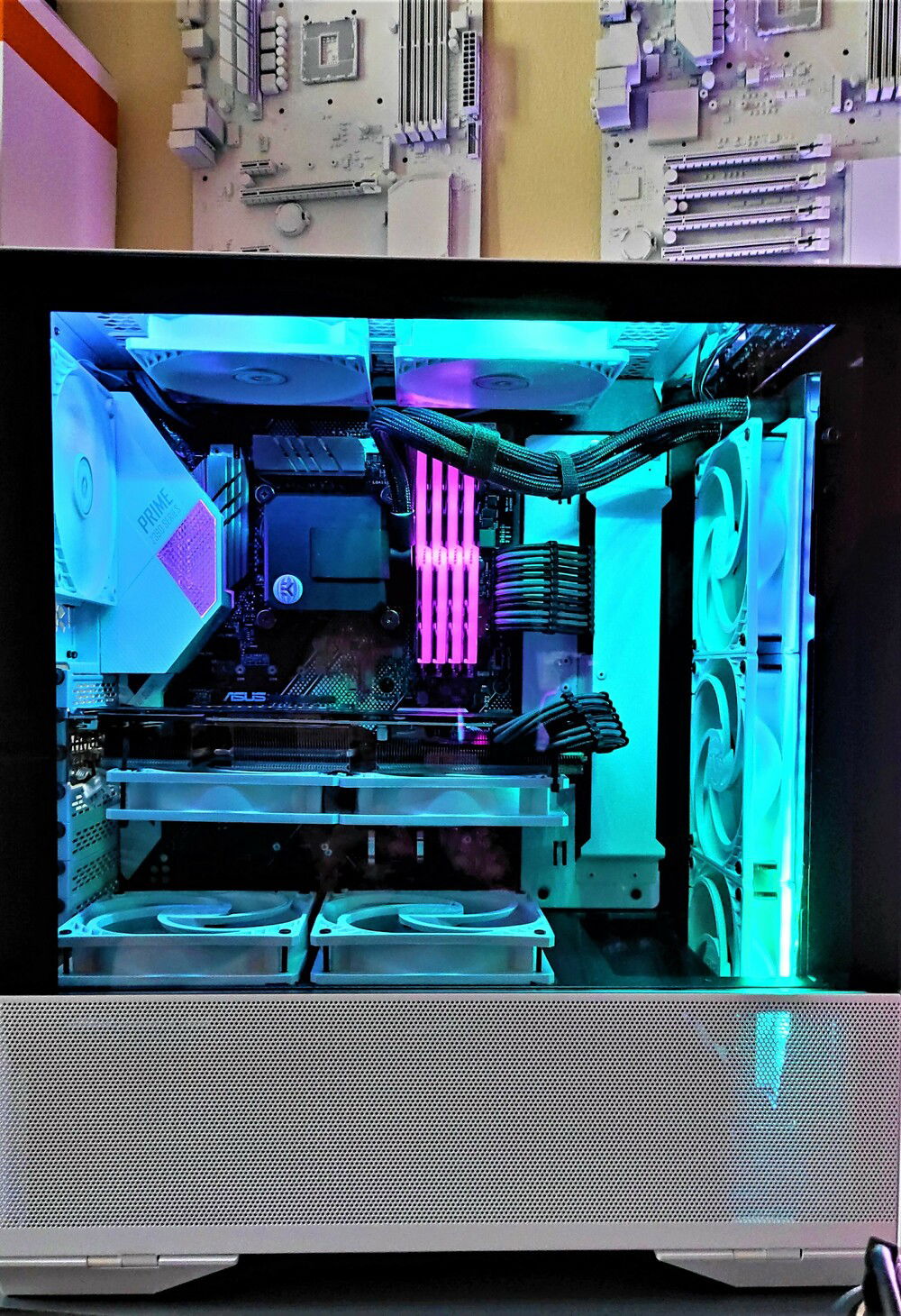 New fans for a cleaner uni look. GPU mod, totally worth it.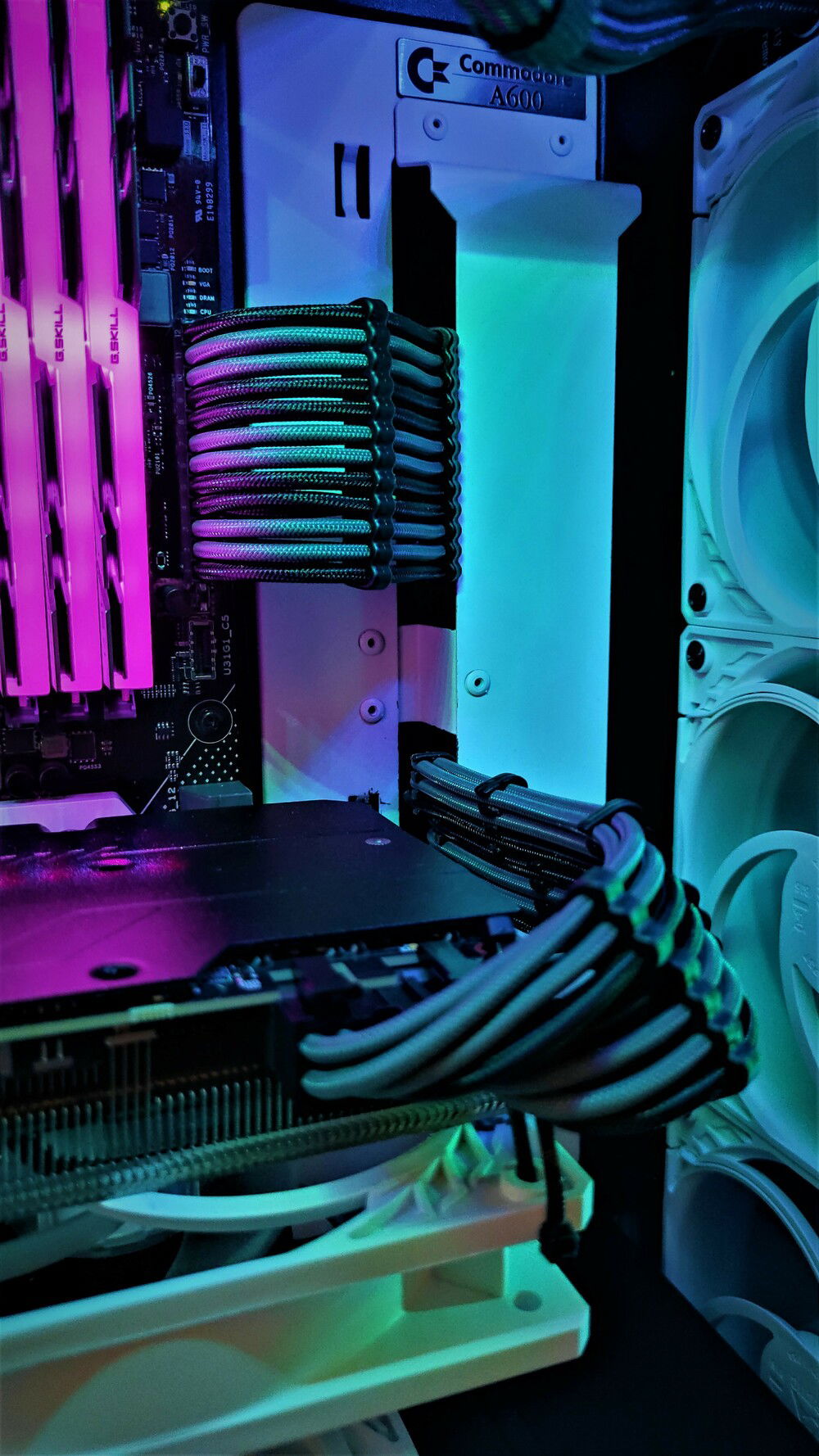 New cables make a huge difference.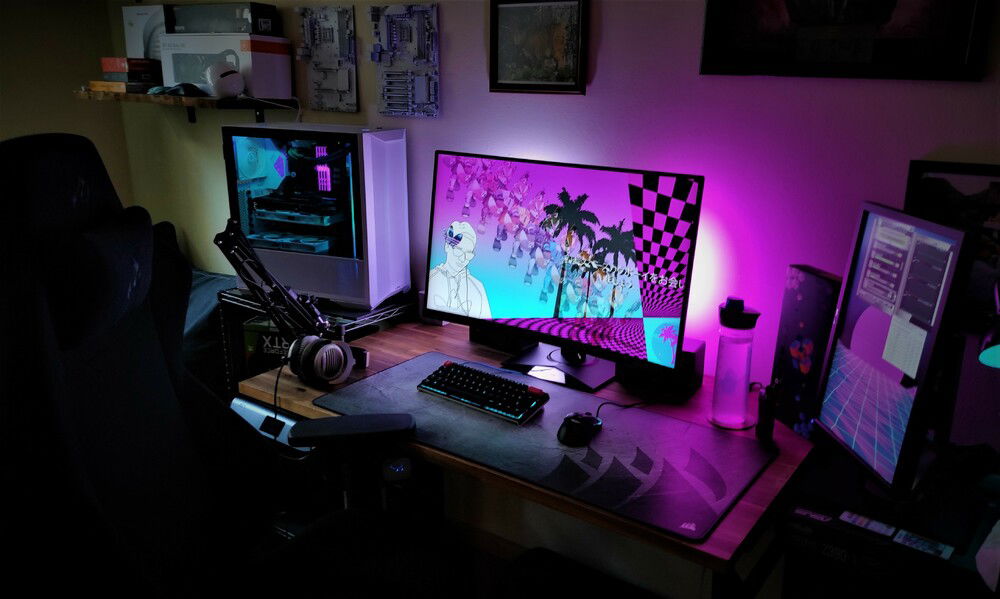 Would you take a seat here?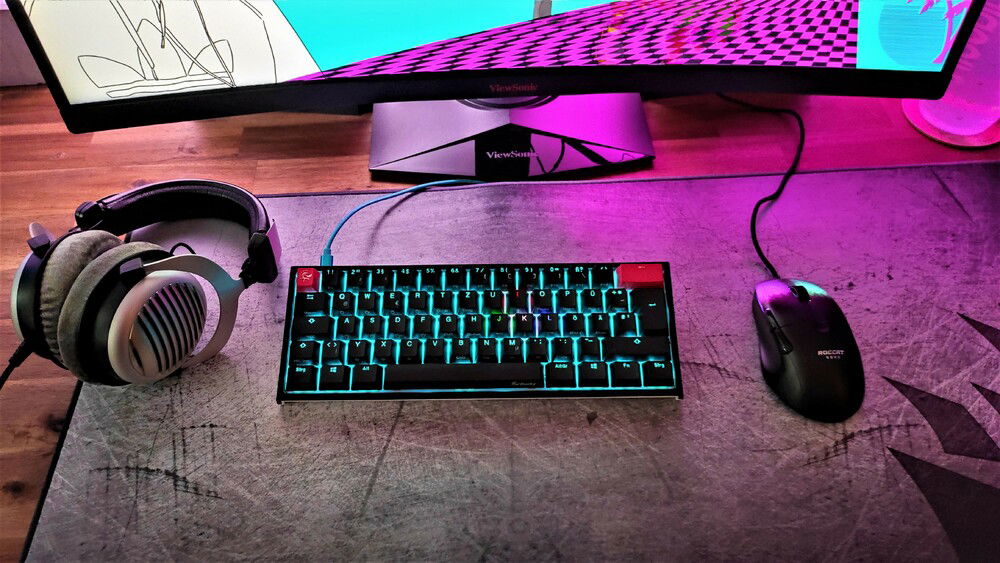 My first 60% and big ergo lightweight.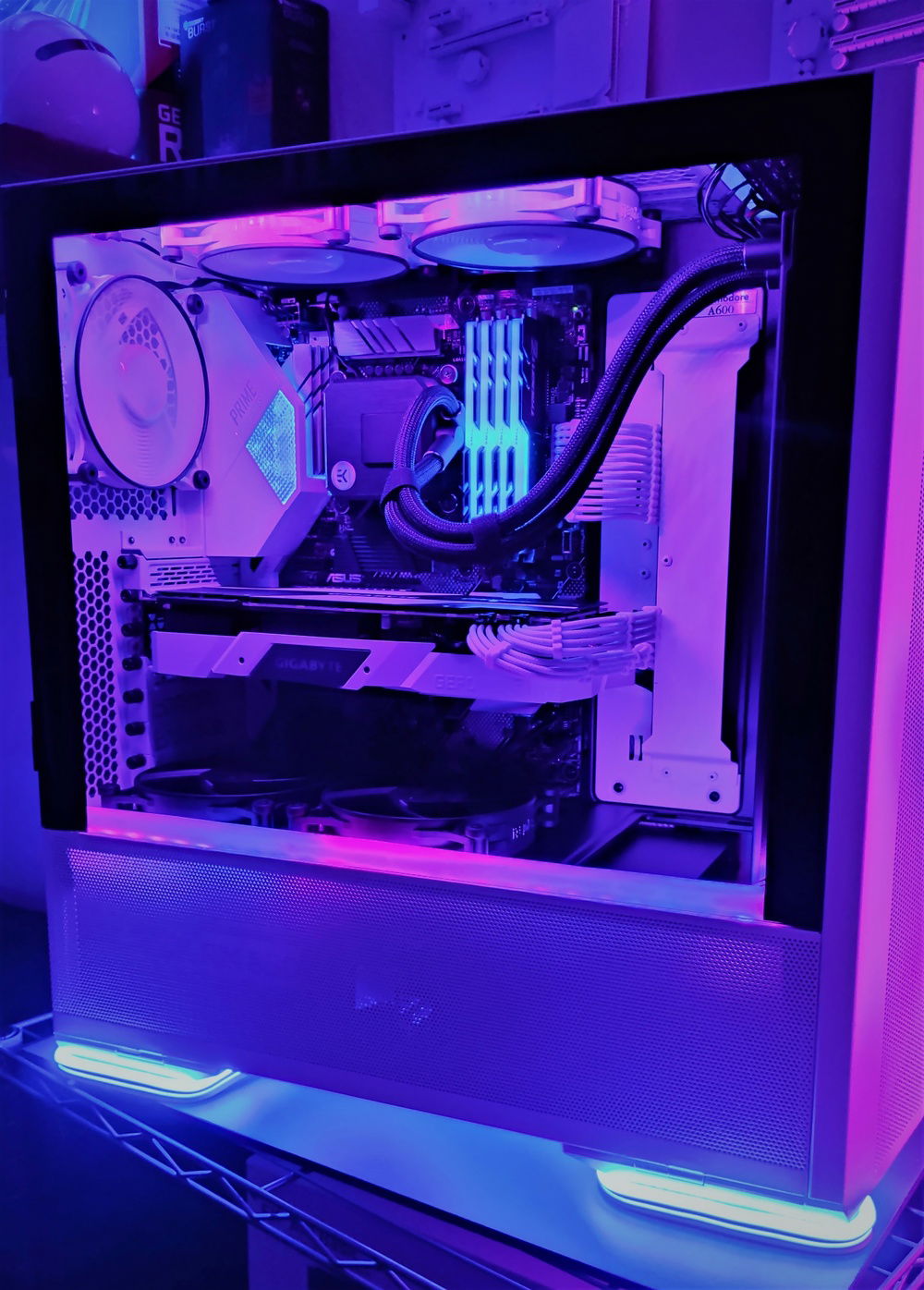 *GTA Vice City Malibu Club*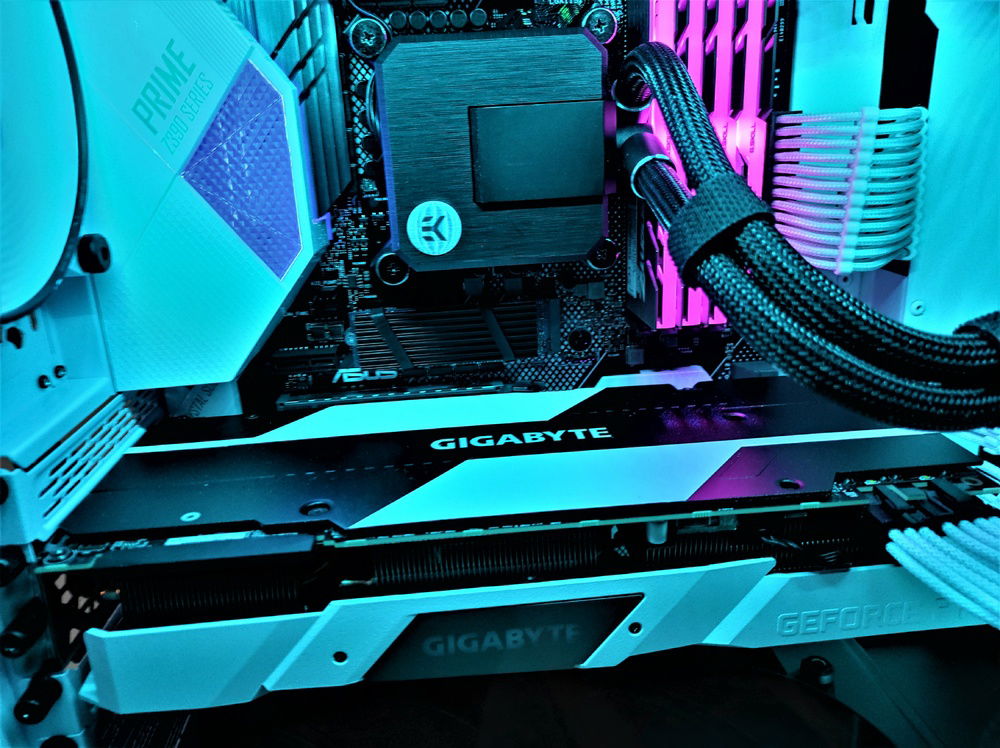 The vinyl on the backplate sticks day seven now w/o issues.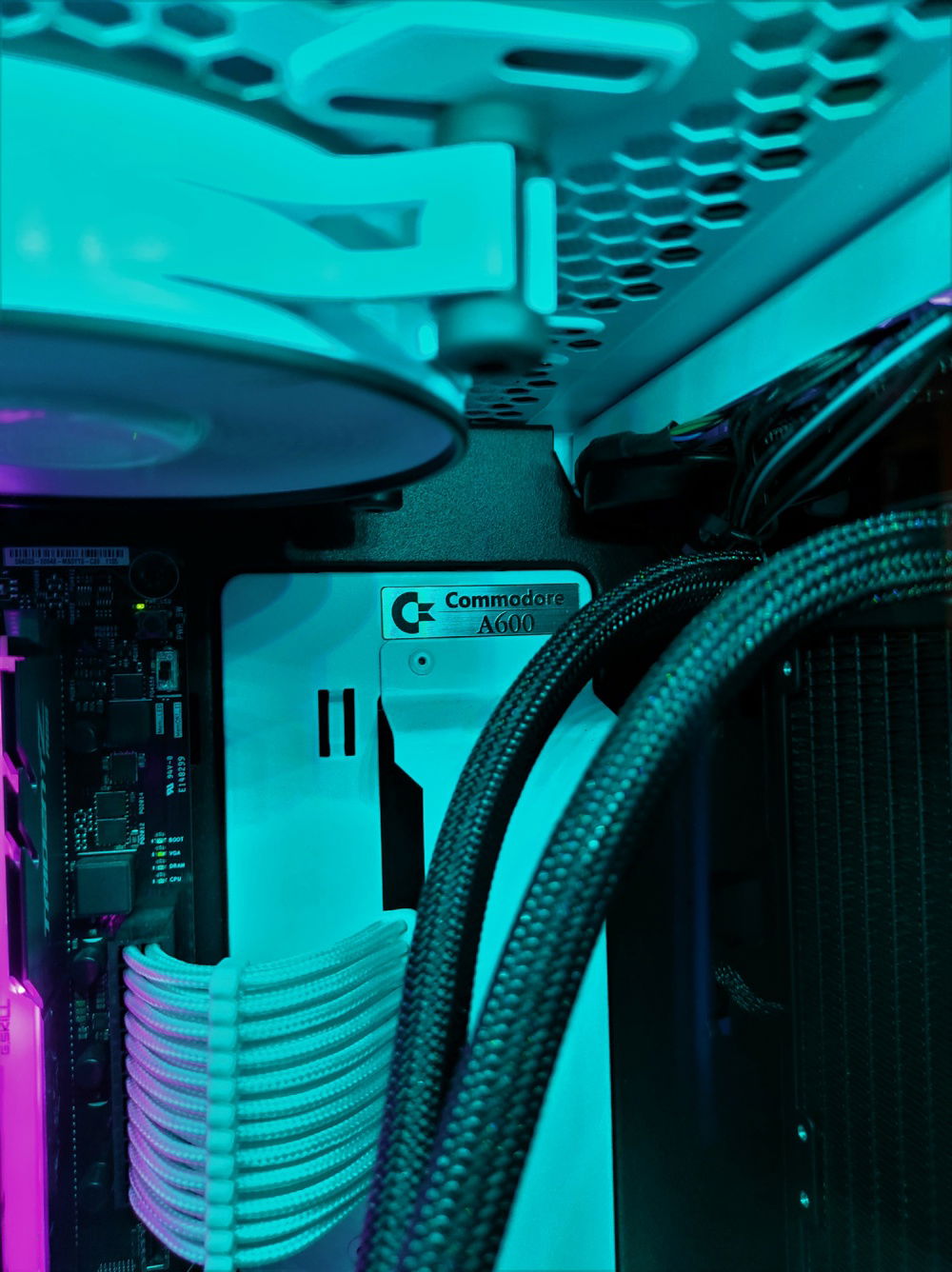 Little homage to one of my first computers.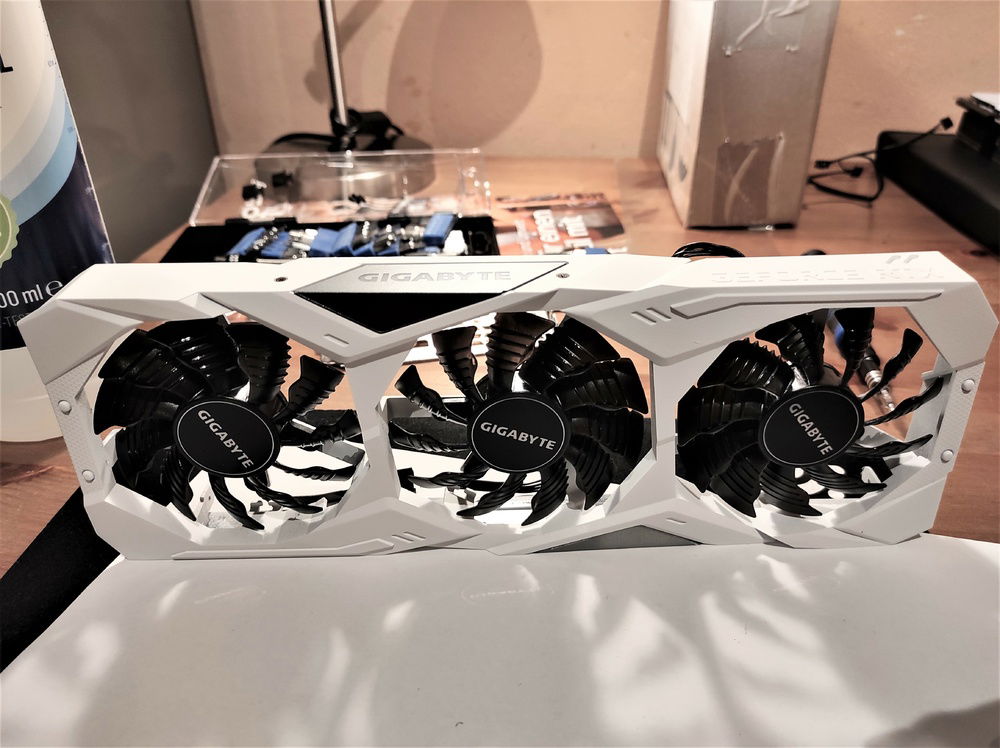 Painting it was easy and rewarding. Acrylic spray paint dries fast and coats evenly.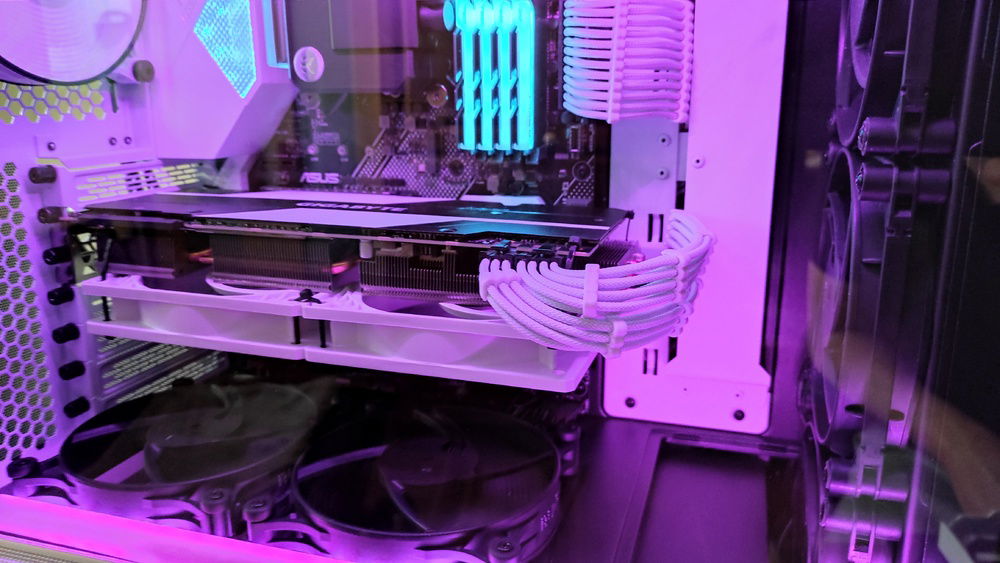 Temps minus 5-6°C and now almost inaudible with fans at max 1300rp/m (42% Afterburner). Win!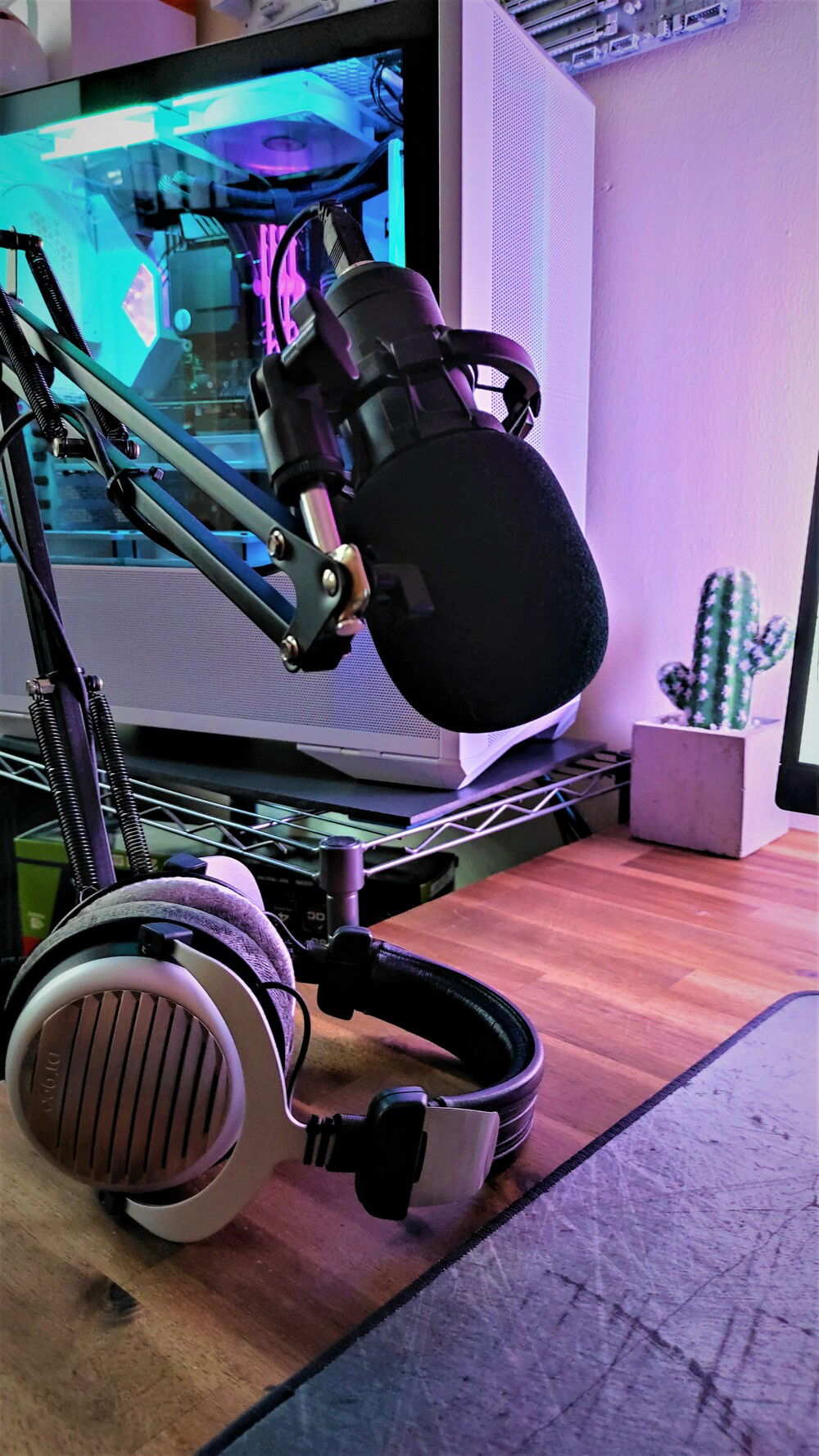 So far the best audio setup for gaming I've ever experienced.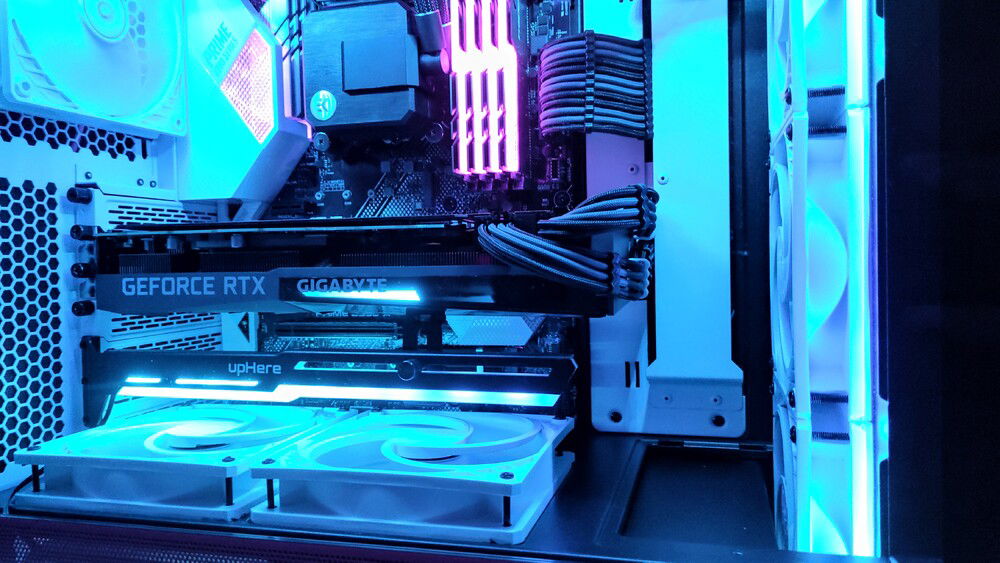 also got a support bracket that does its job and adds some colour