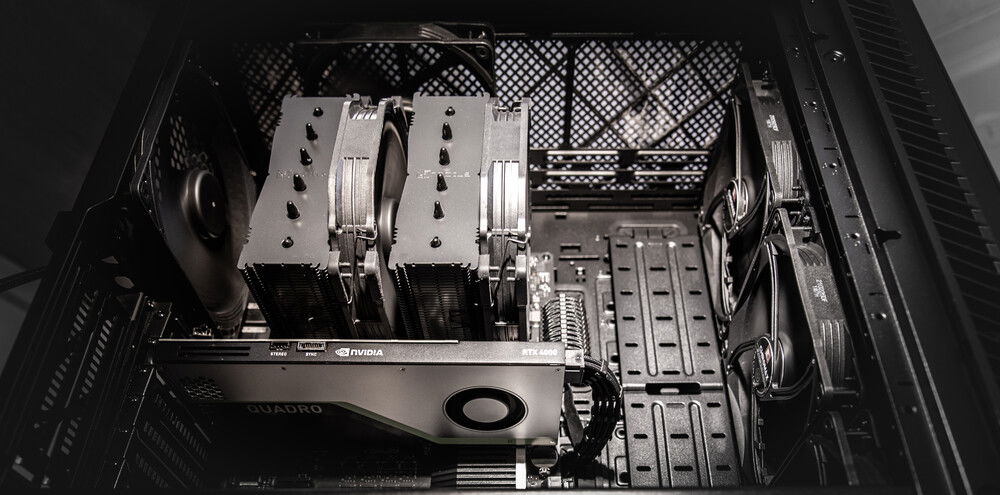 Optional mesh filter fitted at the top of the case in place of solid sound proofing panel to increase exhaust.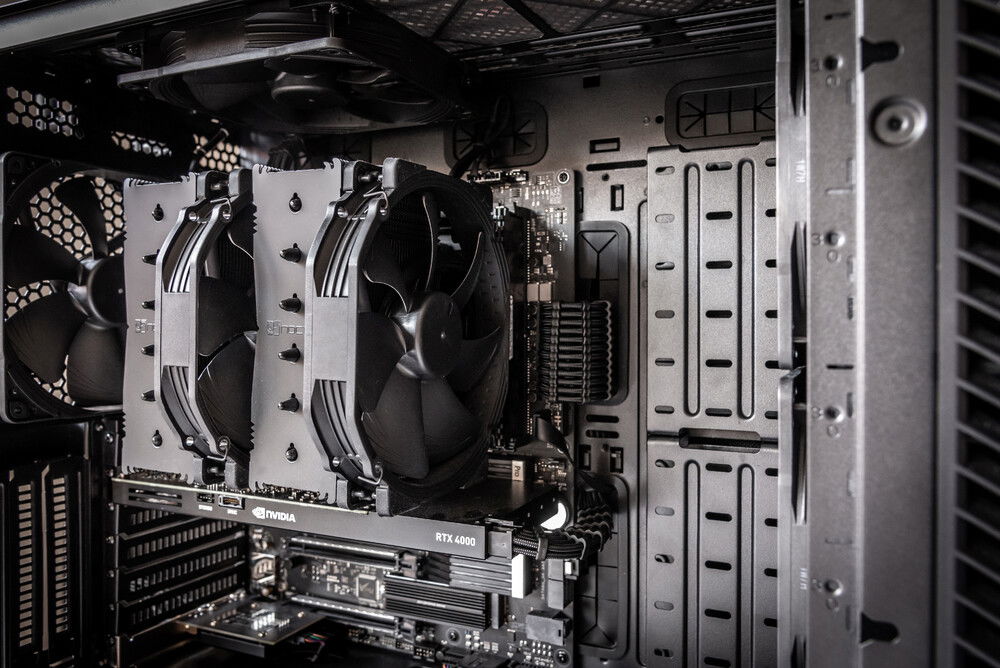 RAM clearance for D15 was pretty good.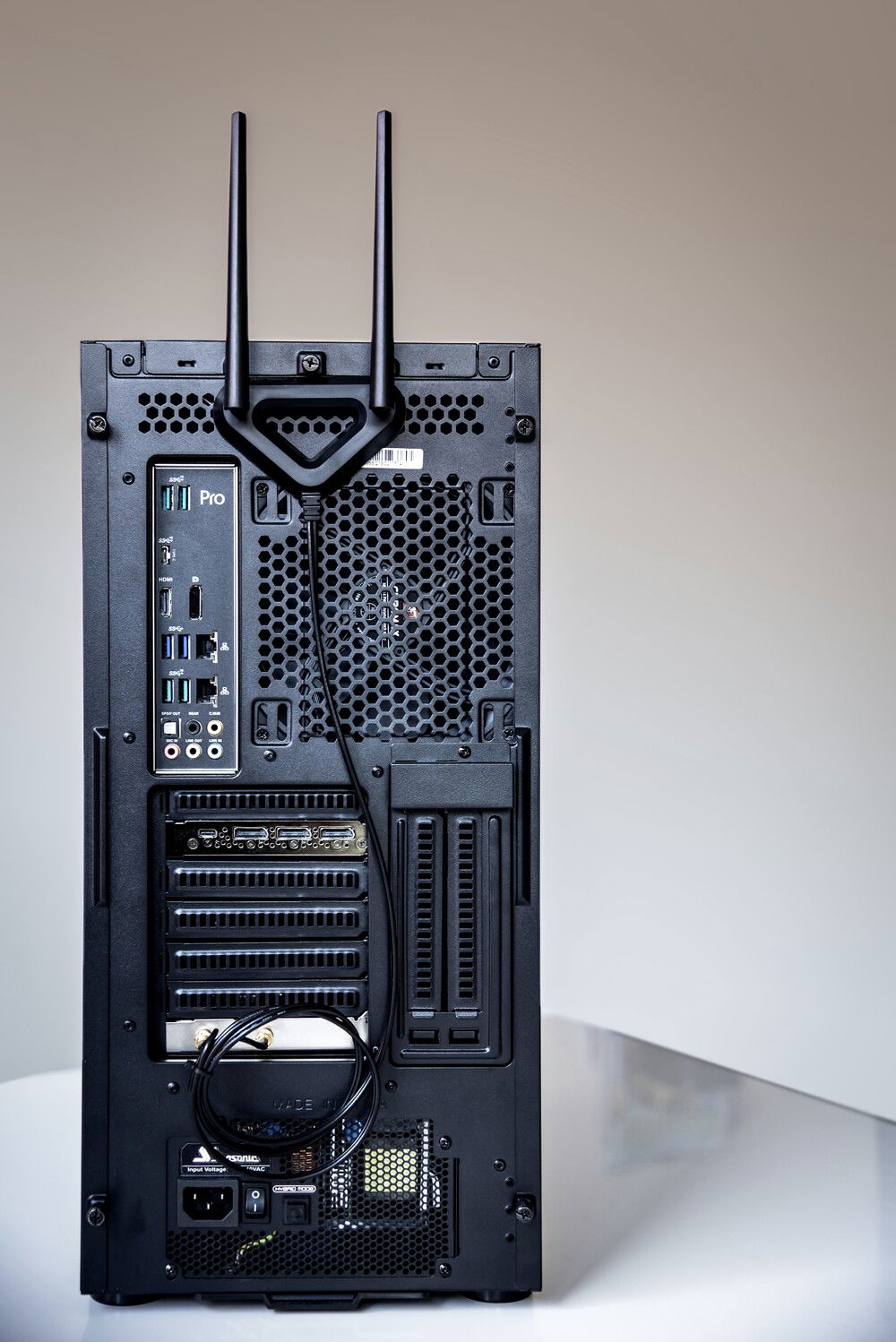 Magnetic aerial for WiFi card works well. Lots of ventilation.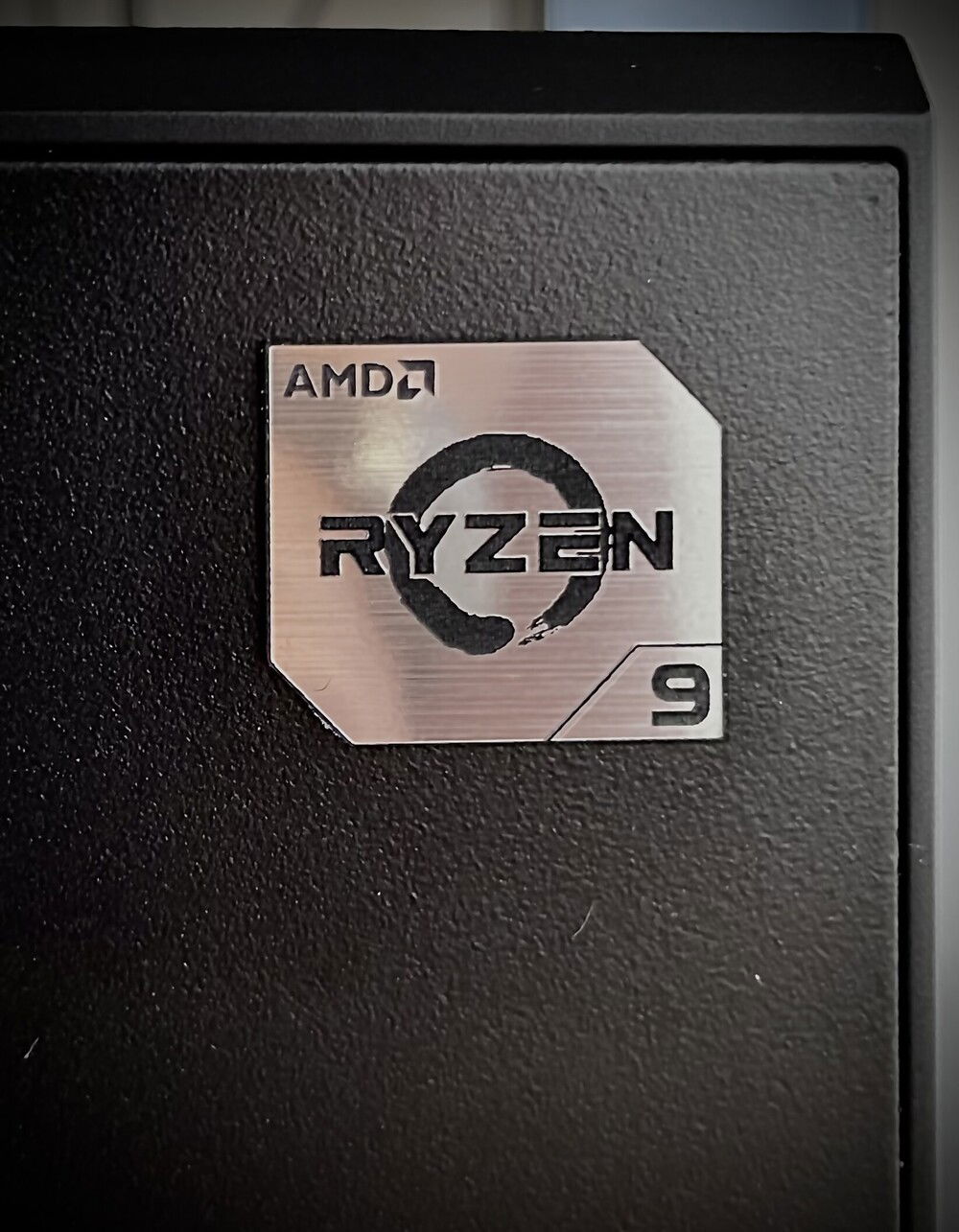 Small amount of bling added :)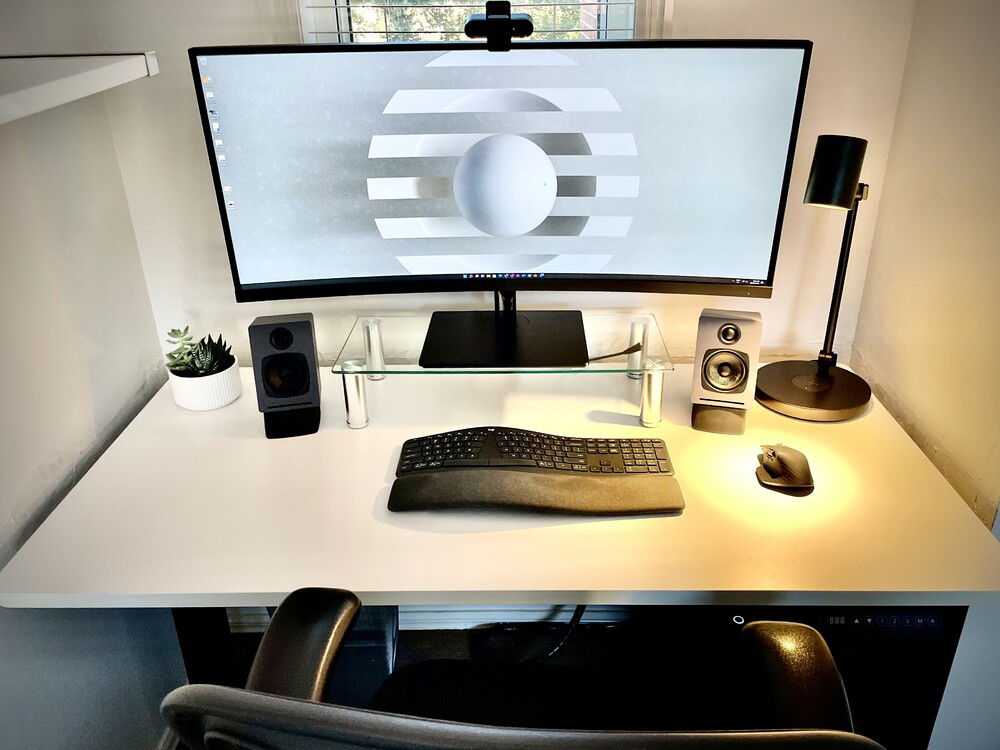 HP Z38c Wide Monitor, Audioengine A1s, Logitech K860, MX Master 3 mouse, Herman Miller Aeron.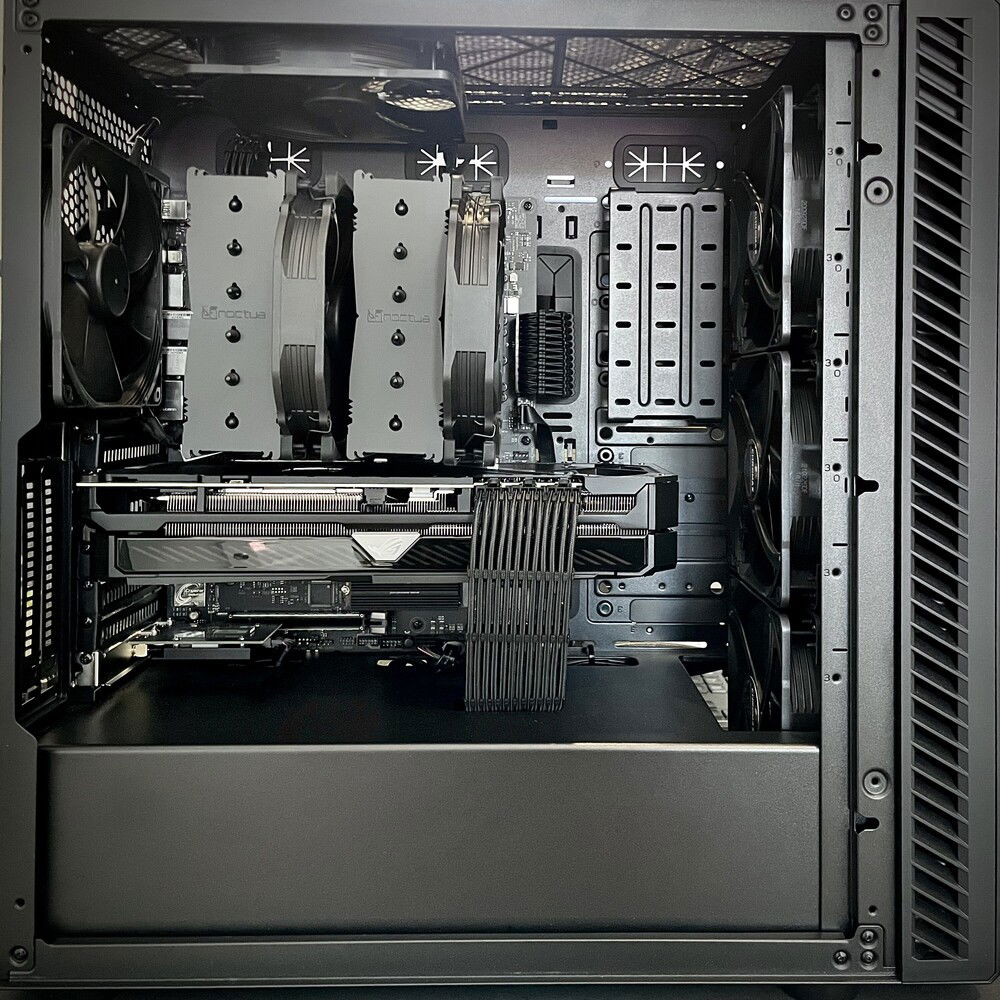 Updated with ASUS ROG Strix 3080 10GB v2 replacing Quadro RTX 4000 8GB card. I removed the Geforce RTX badging to keep to the minimalist theme (2 screws hold it on). I also discovered that the 2 screw holes commonly found on the end of most nvidia GPUs are designed for a retaining bracket that screws to the card and the case to stop sagging, also fitted.