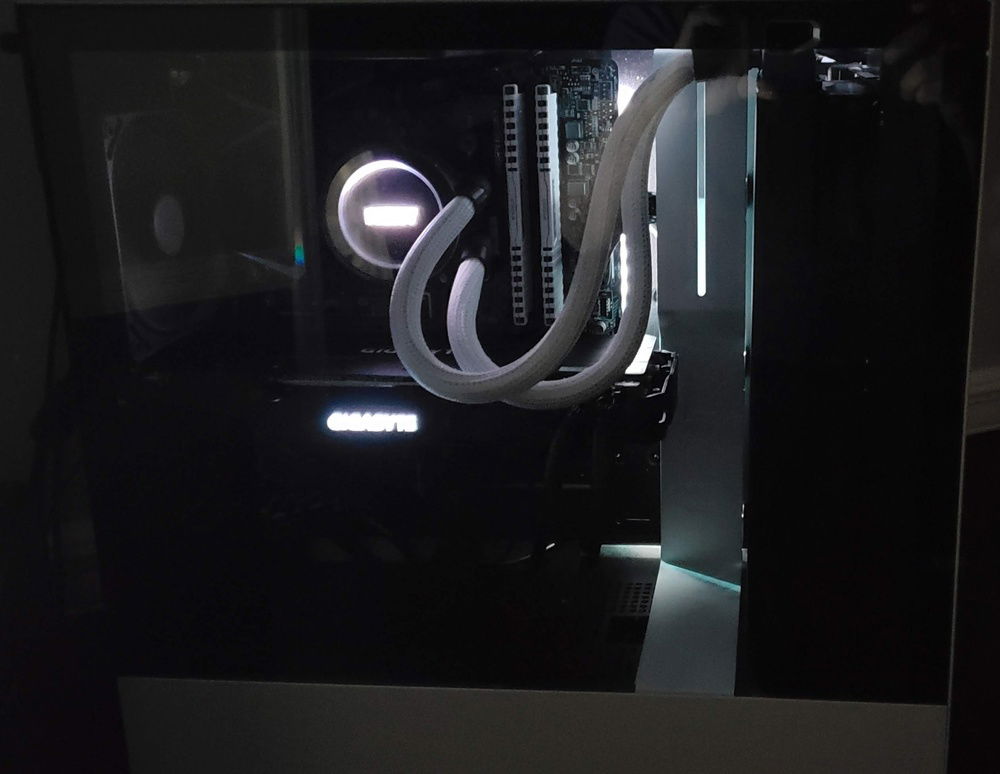 This is what the build looks like to the naked eye. Mostly completely dark except a couple bits of white light here and there. No case or case fan RGB.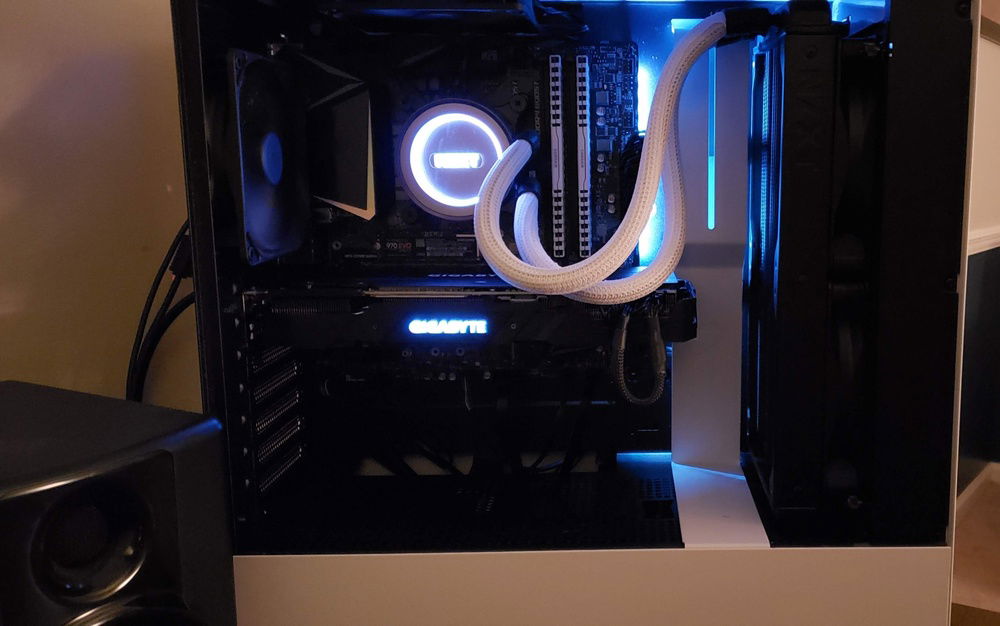 Tried to get a good shot without a flash.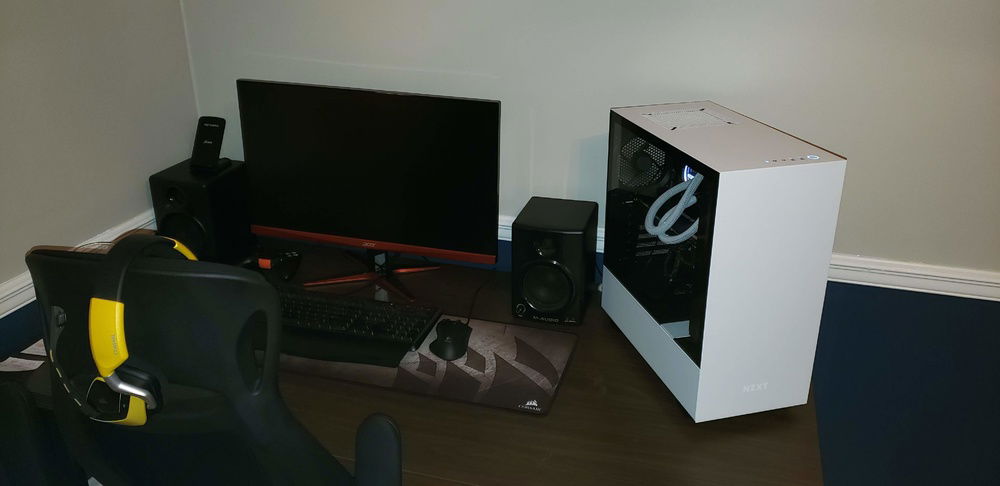 Full desk setup. This case is a great size to have on the desk. Not too big, not too small.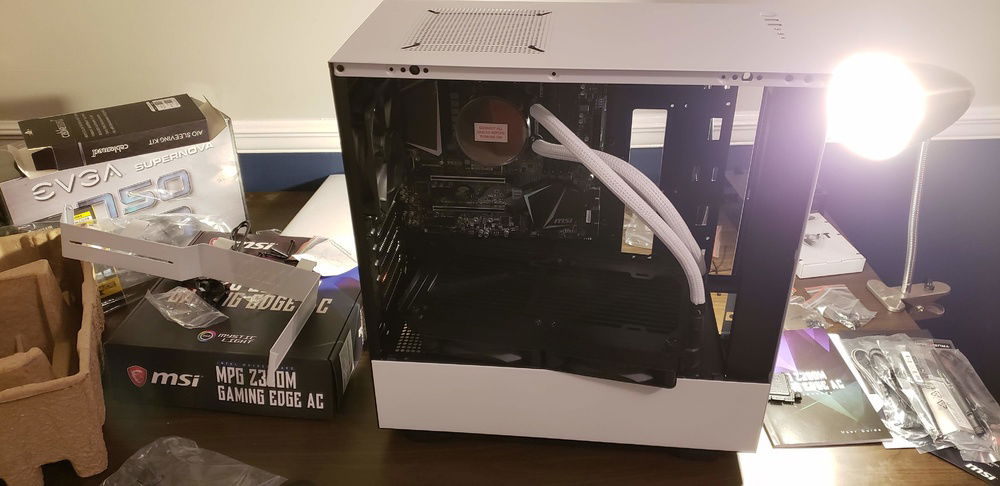 Took me a bit to figure out what side of the rad I wanted the fans. Went with having the fans "outside" the rad.