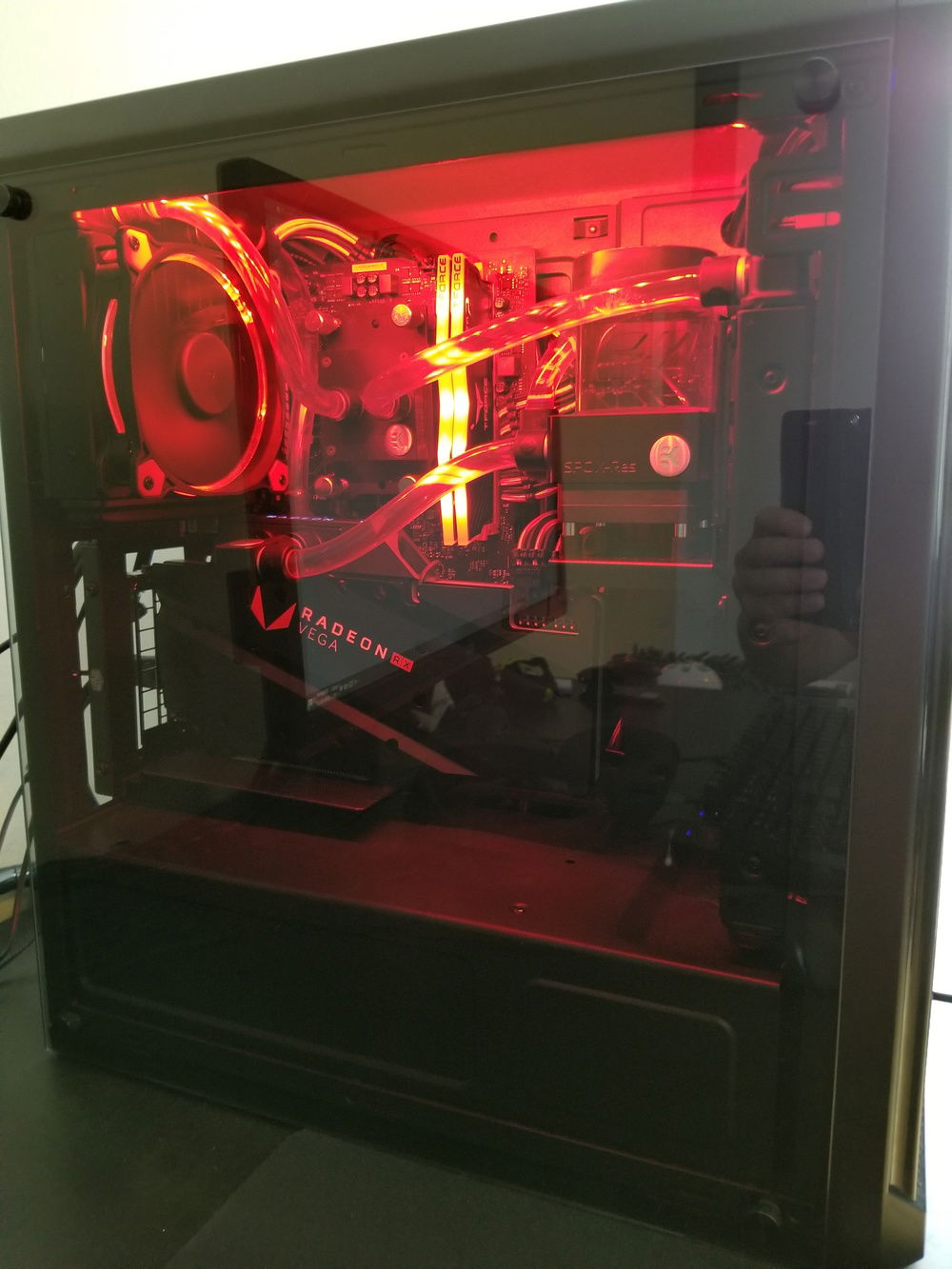 Current loop, featuring the smaller B350 board and Ryzen CPU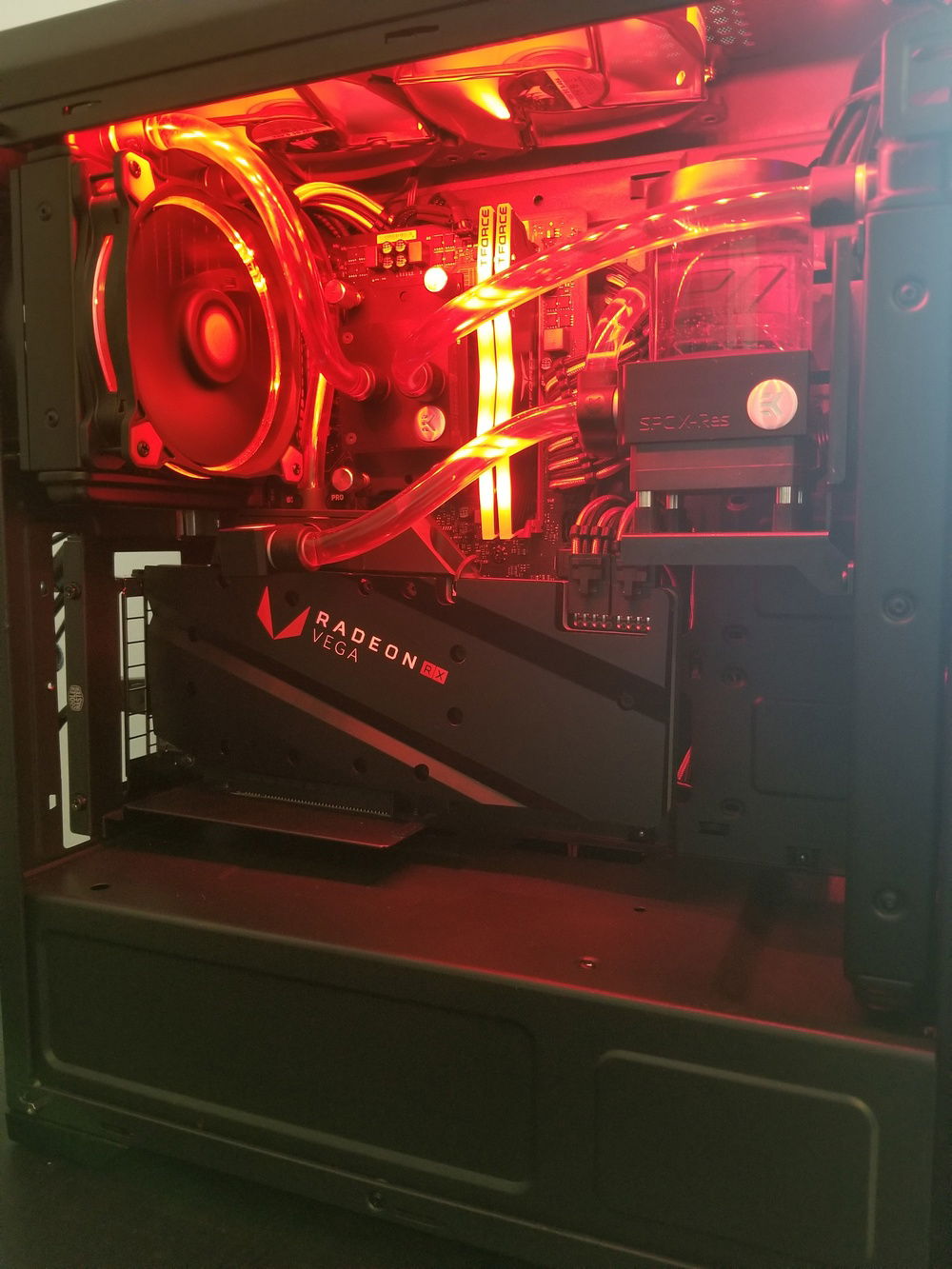 Current loop, glass panel removed. I've since removed the 120mm fans on the top after doing some testing and figuring out they have literally 0 effect on temps. They were also noisy as all hell because they were right up against the top filter.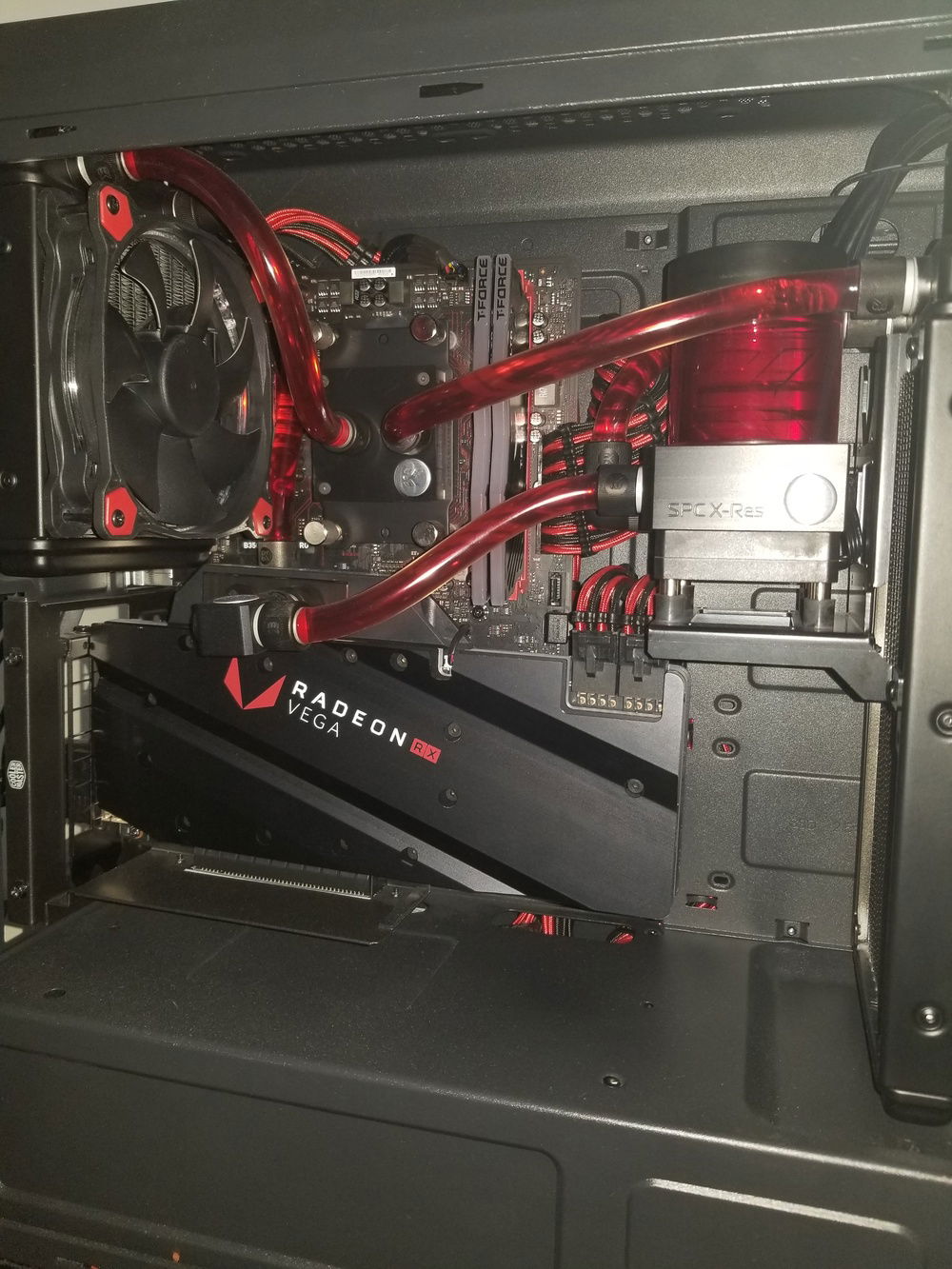 Same shot, lights off, top fans gone.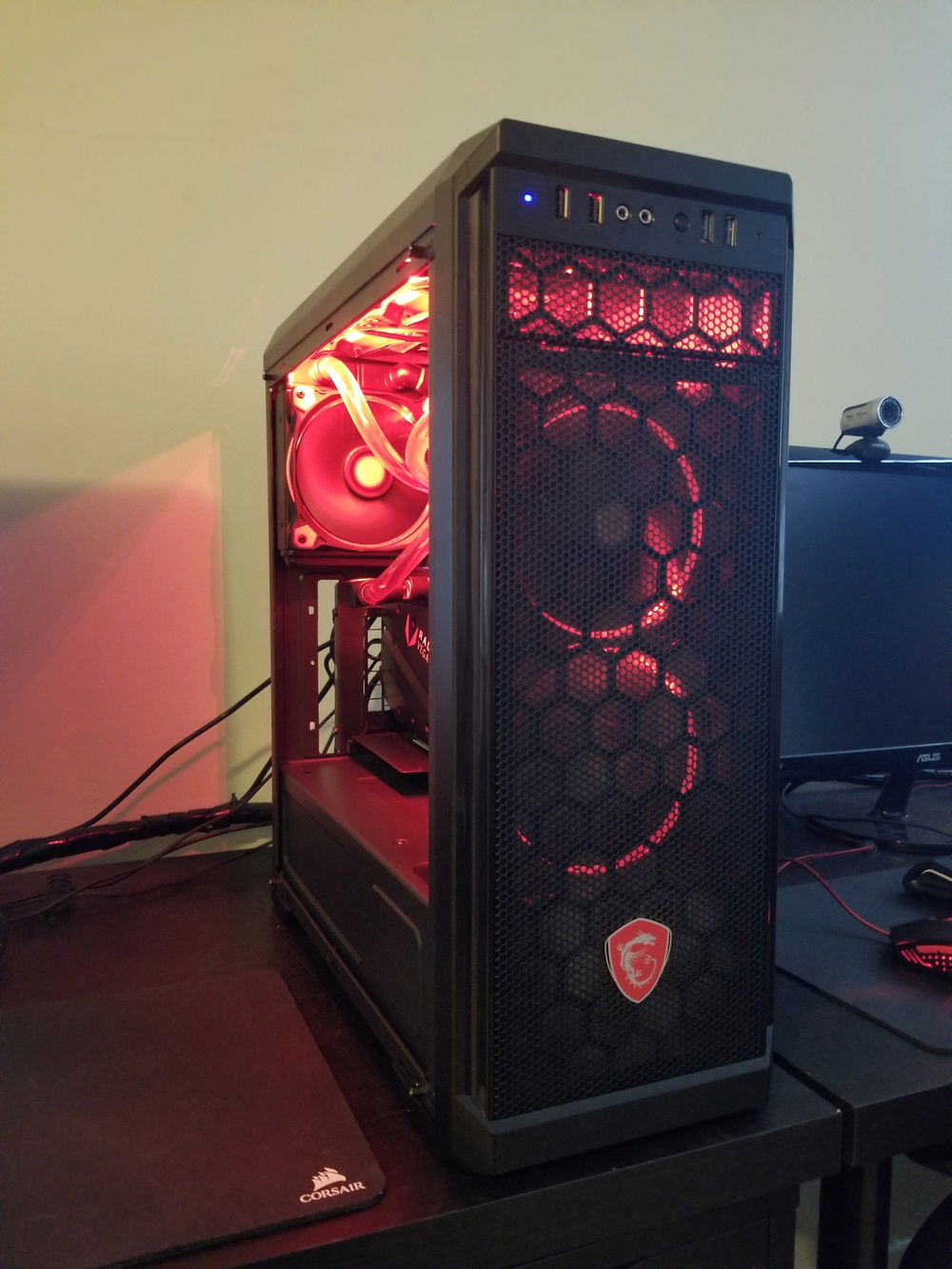 Current loop, front view. All three Riing fans are visible -- two in the front attaching the 240 rad to the case, and the third on the 120 rad in the back.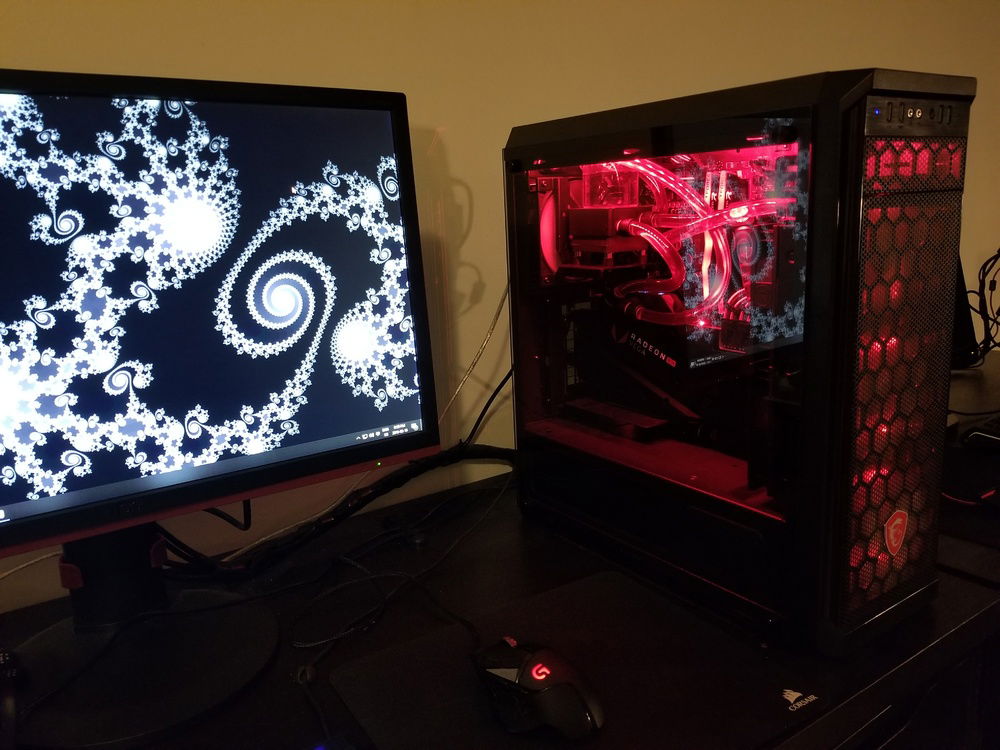 Workstation shot, still with the old loop. Had to mess about with so damn much to get that respump to the front to be able to clear up this mess.
Same build before the water cooling. Note that the RAM and CPU cooler went to another build.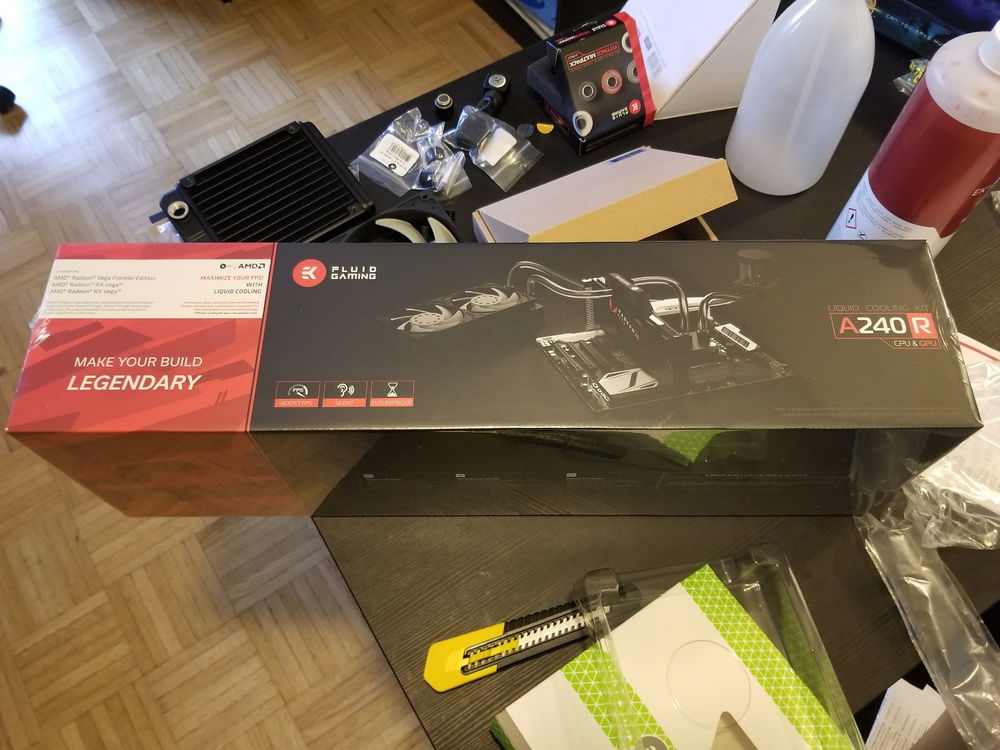 The package that the main components of the cooling system came in.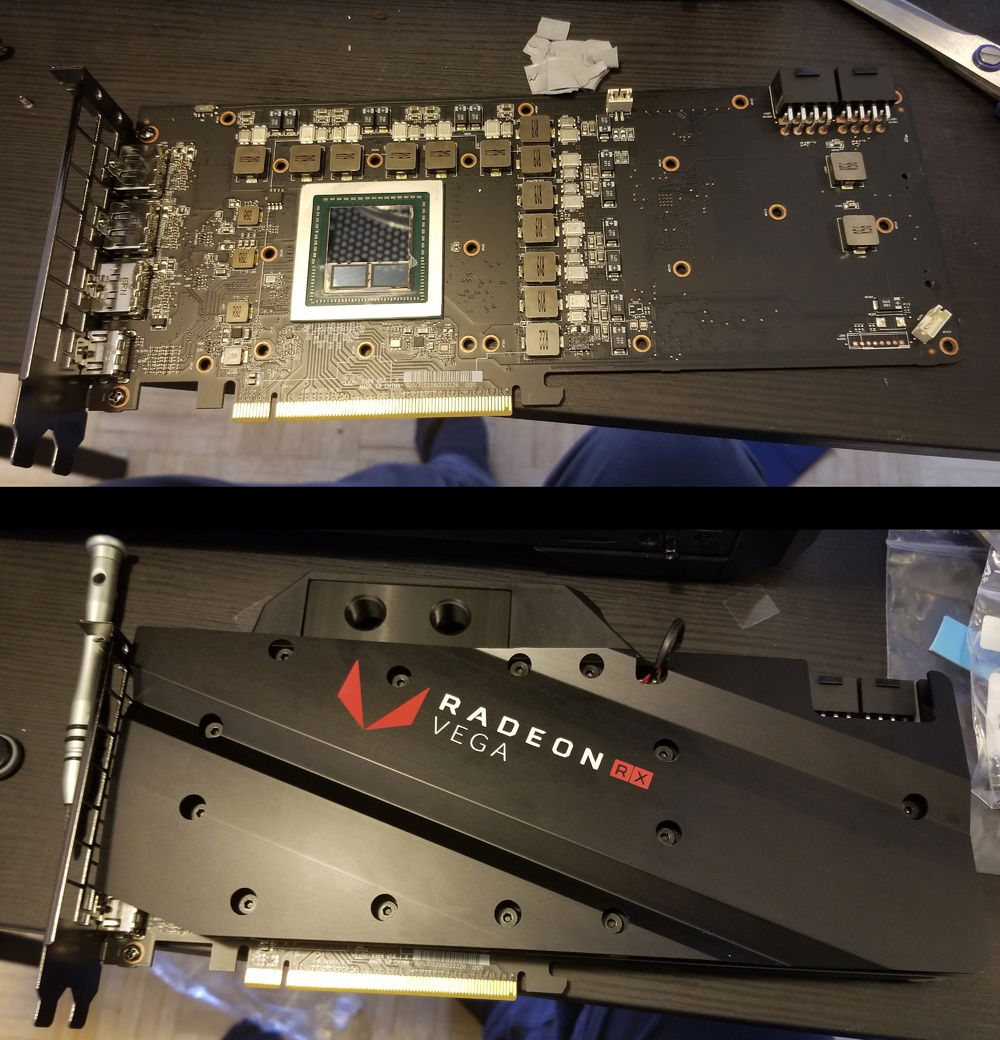 My girl, naked and then wet.