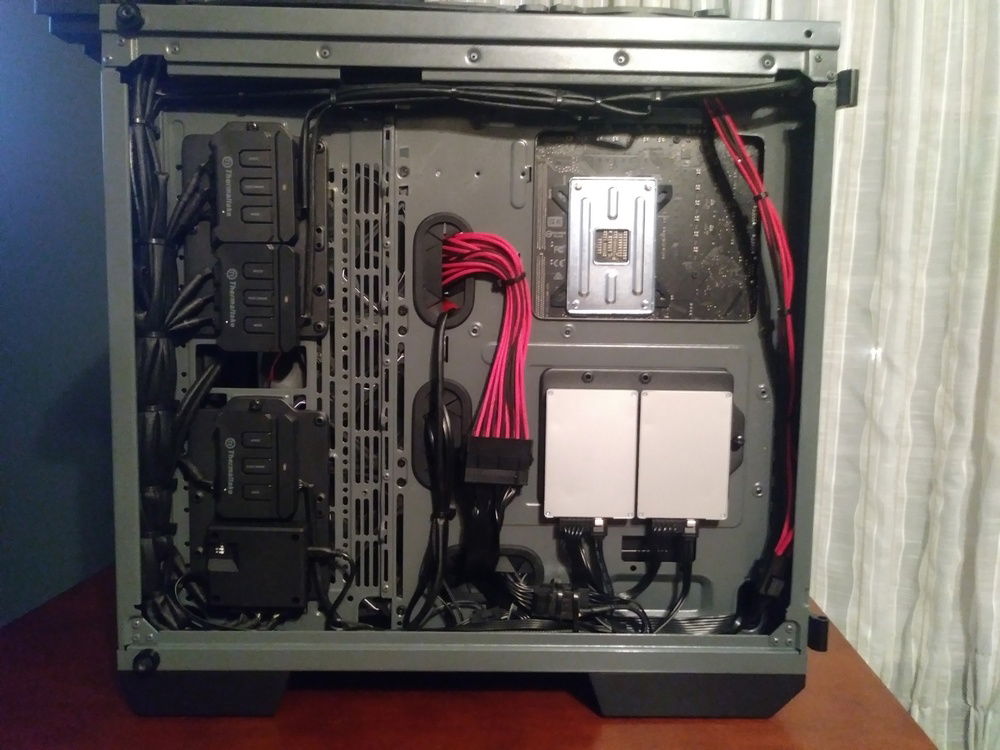 Decent cable management considering I am using cable extensions and haven't done any custom cables yet...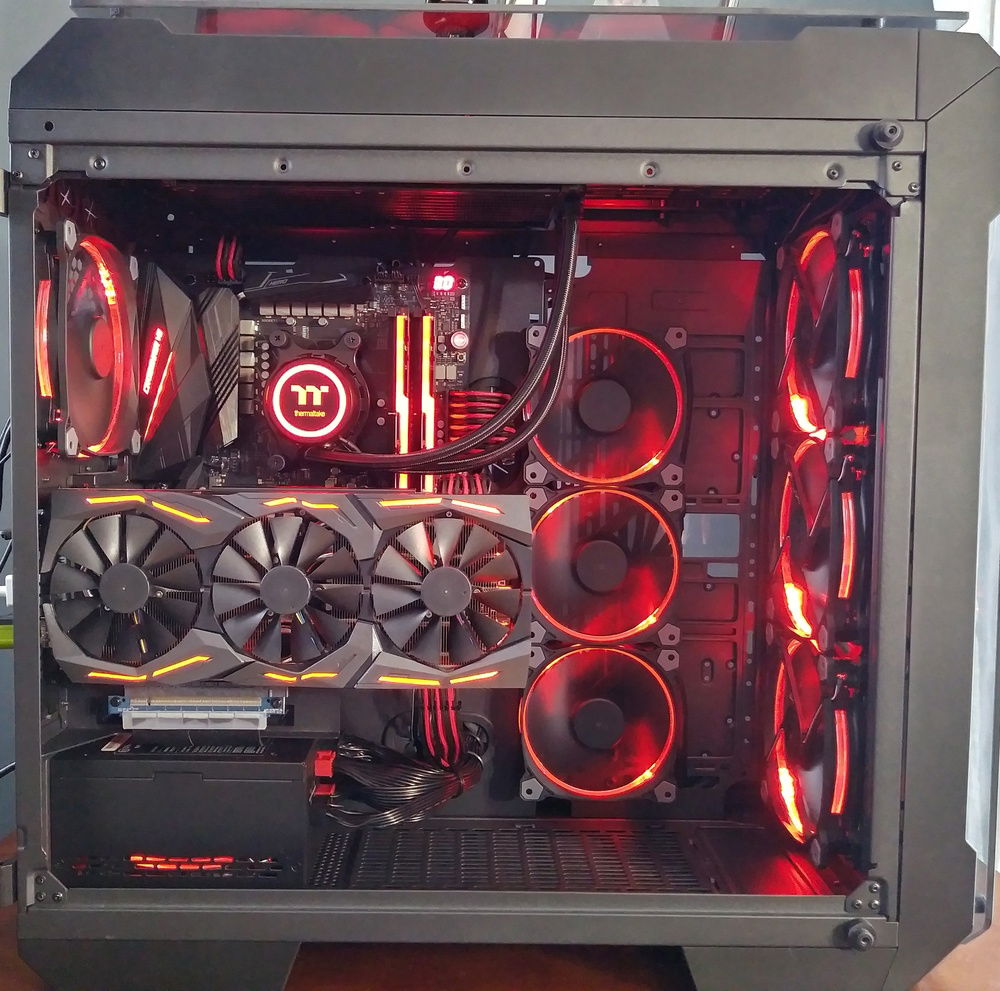 Pre-custom water cooling.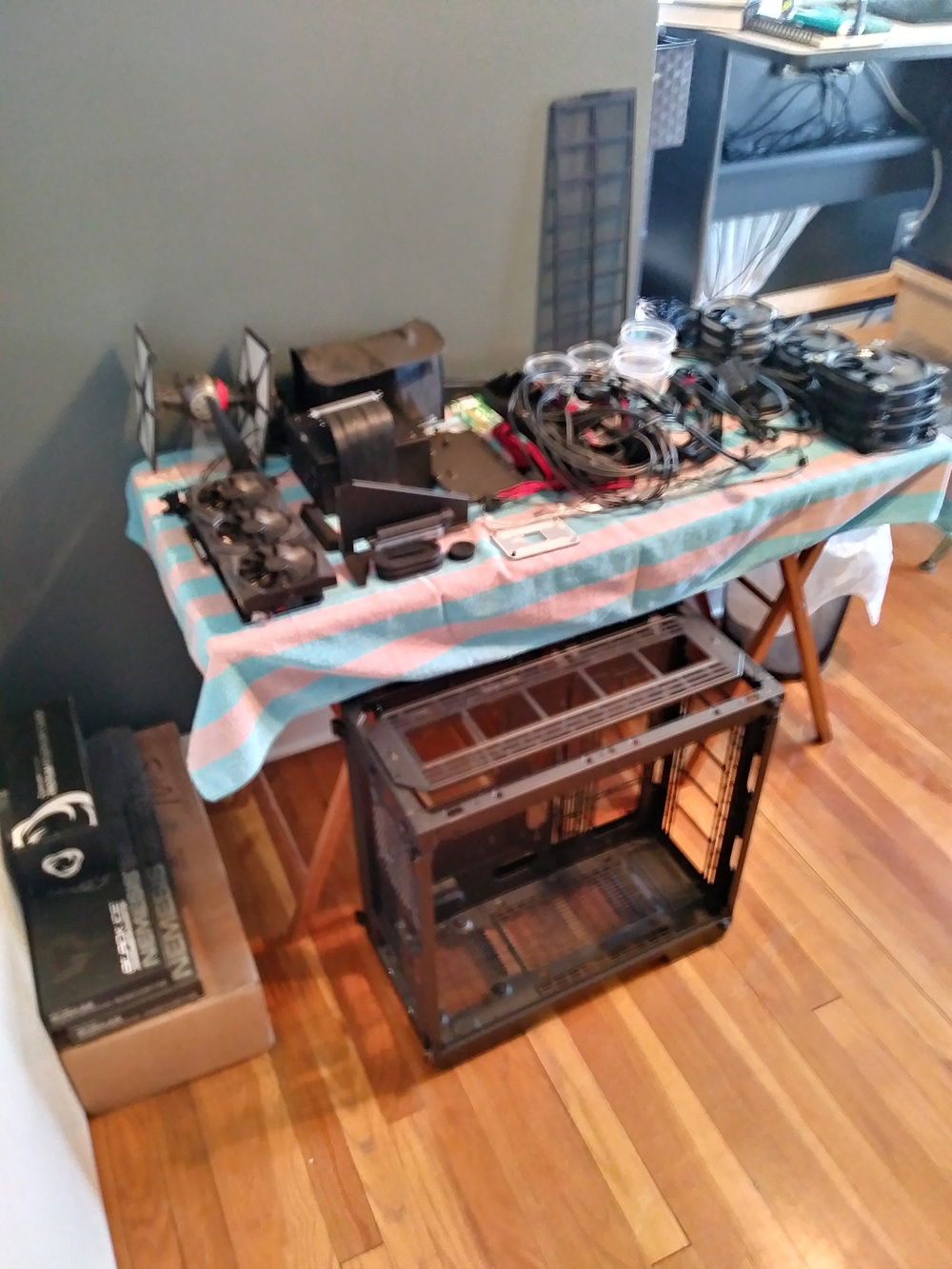 Update: 3/16/19. Stripping my computer down to the frame to prep for paint.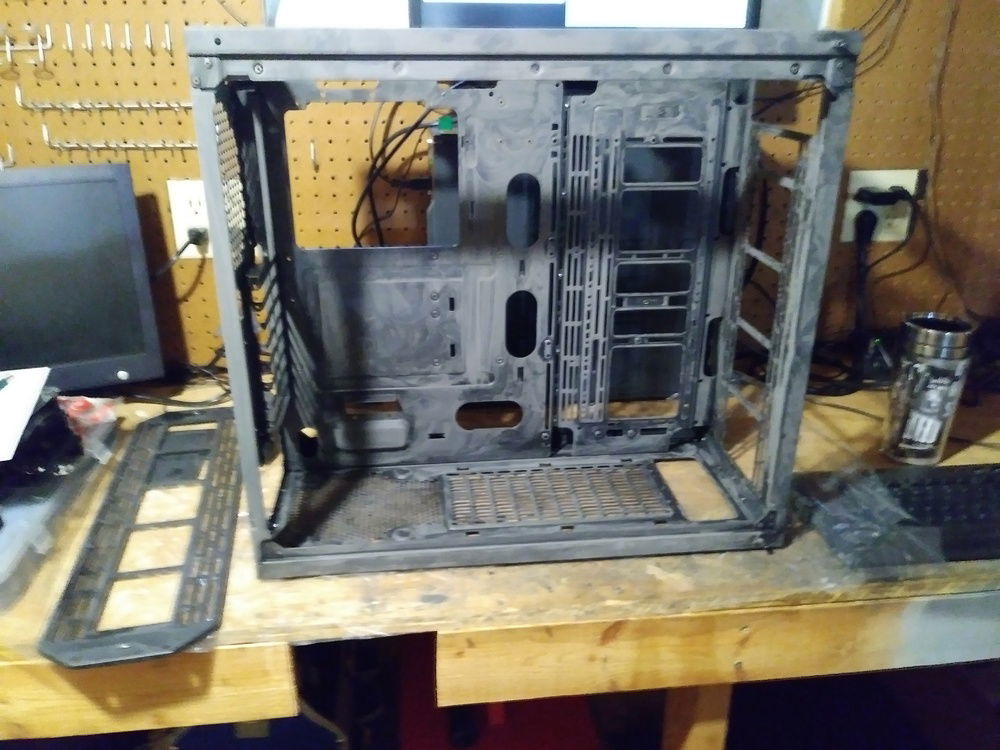 Update: 3/17/19. Wet sanded the case with 600 grit sandpaper for surface prep.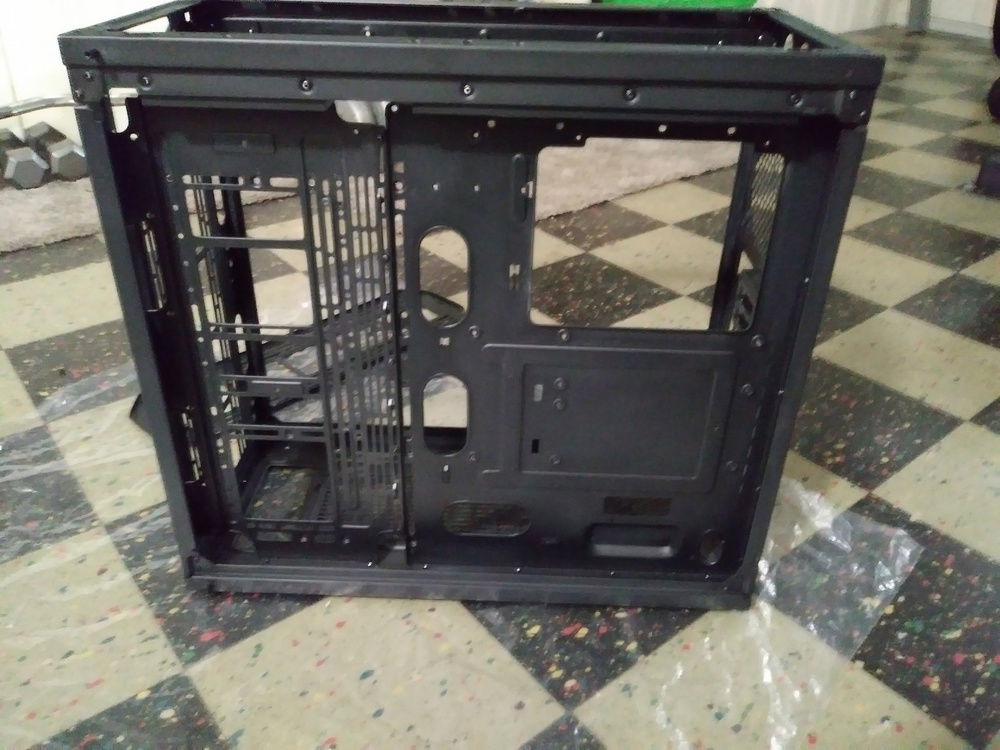 Update: 3/17/19. After wet sanding, I used soap and water to clean it and letting it dry for paint.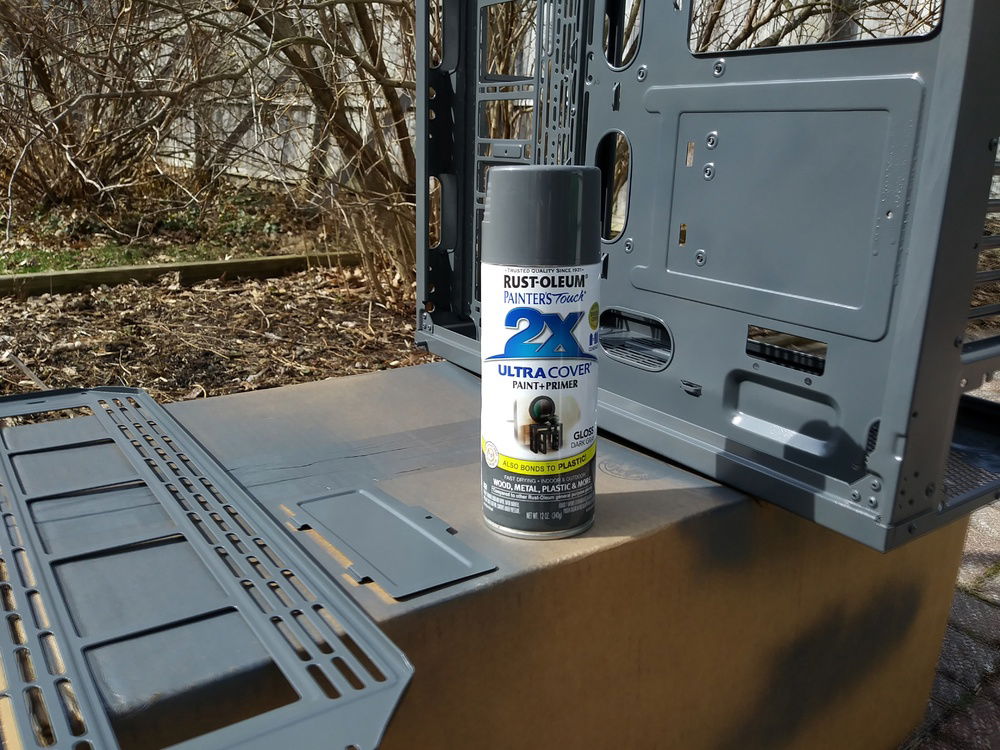 Update: 3/17/19. My first time using spray paint. I am using a 2-in-1 paint and primer, dark gray gloss spray paint to paint the frame. I will have to sand down the couple spots where I put the paint on too thick and it started to run. First coat.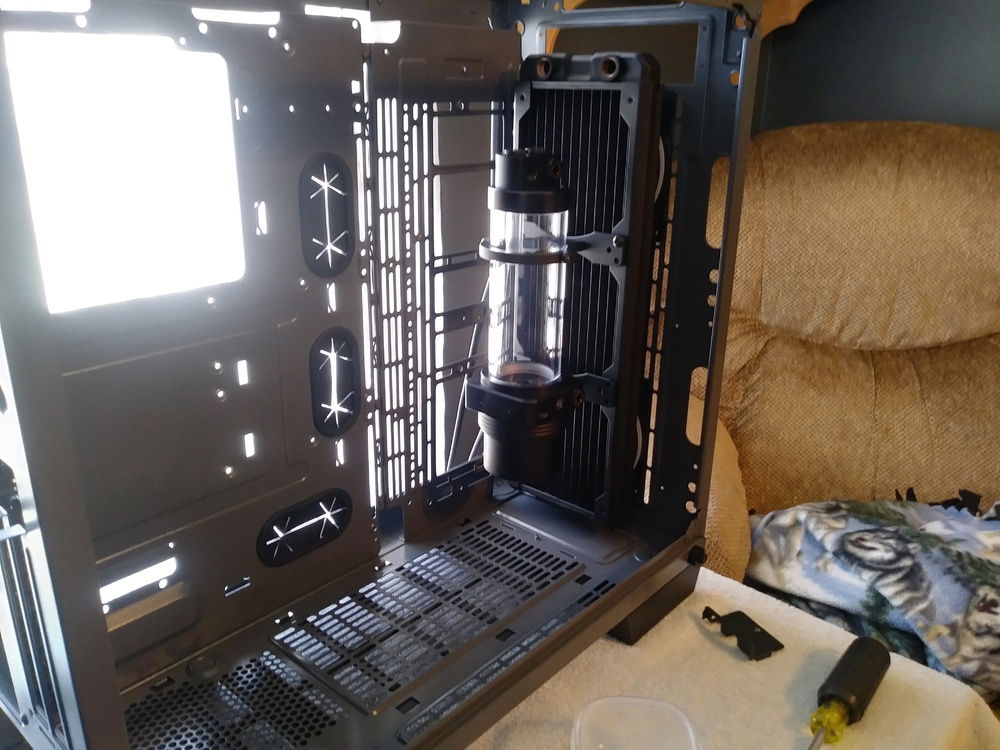 Test fitting the front rad and resevoir.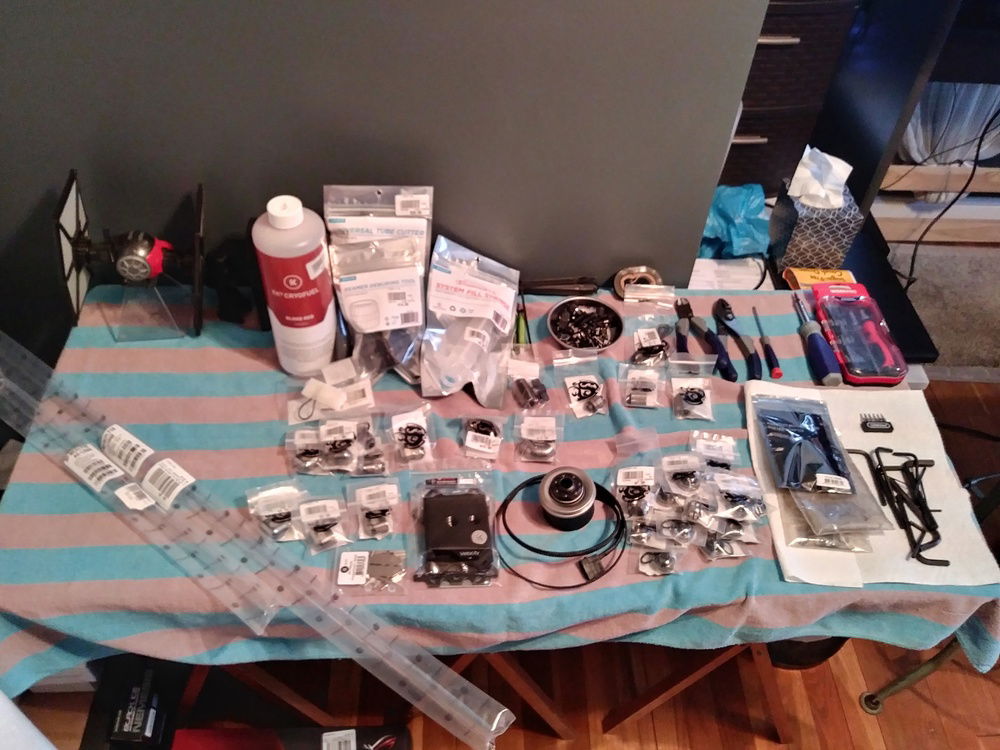 Most of the new parts being added.
Filling the loop for the first time!