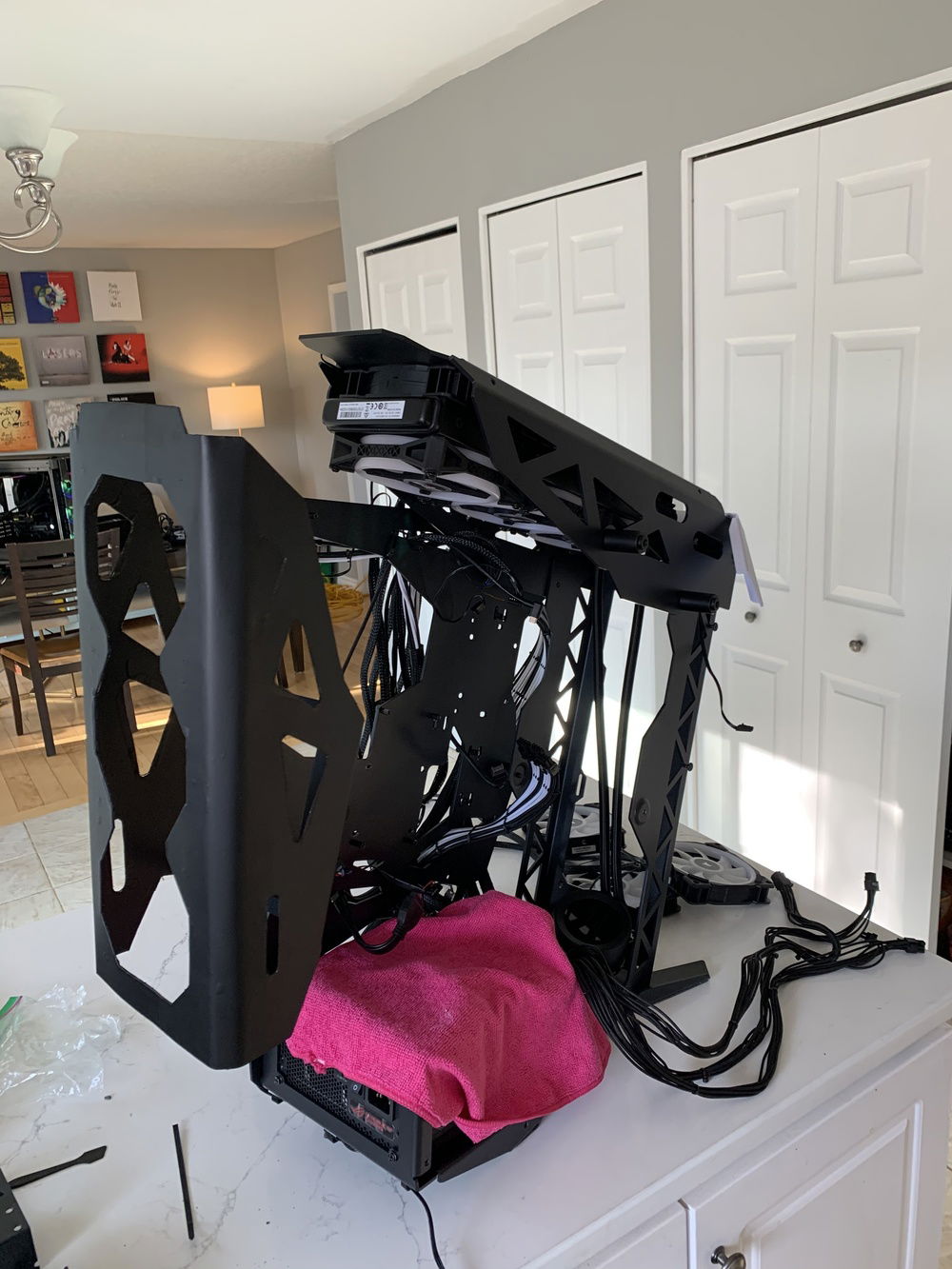 An aluminium baking sheet, four hours with a Dremel and a roll of black vinyl wrap, and we have ourselves a 360mm backpack for the Antec Torque.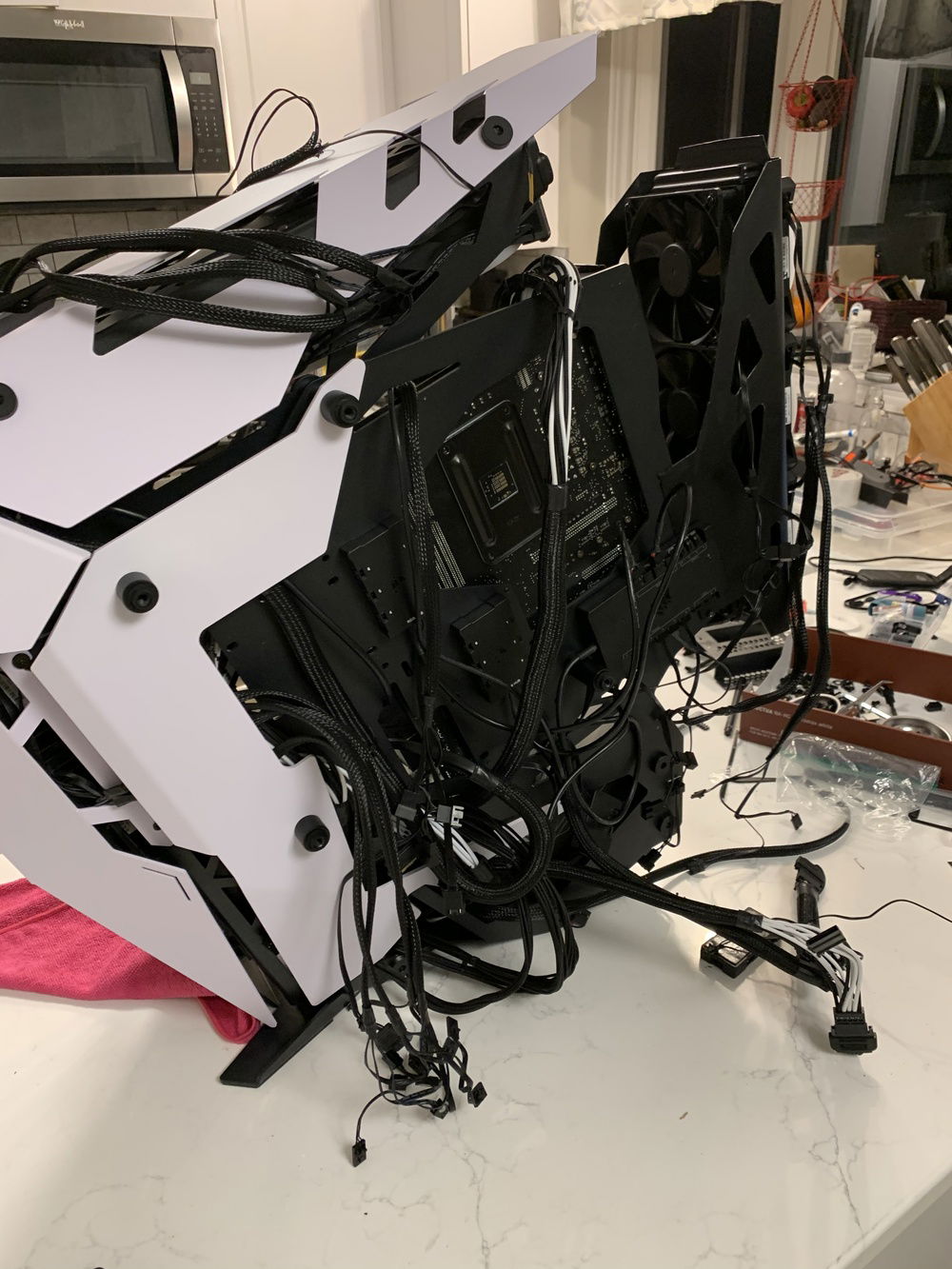 Cable management nightmare.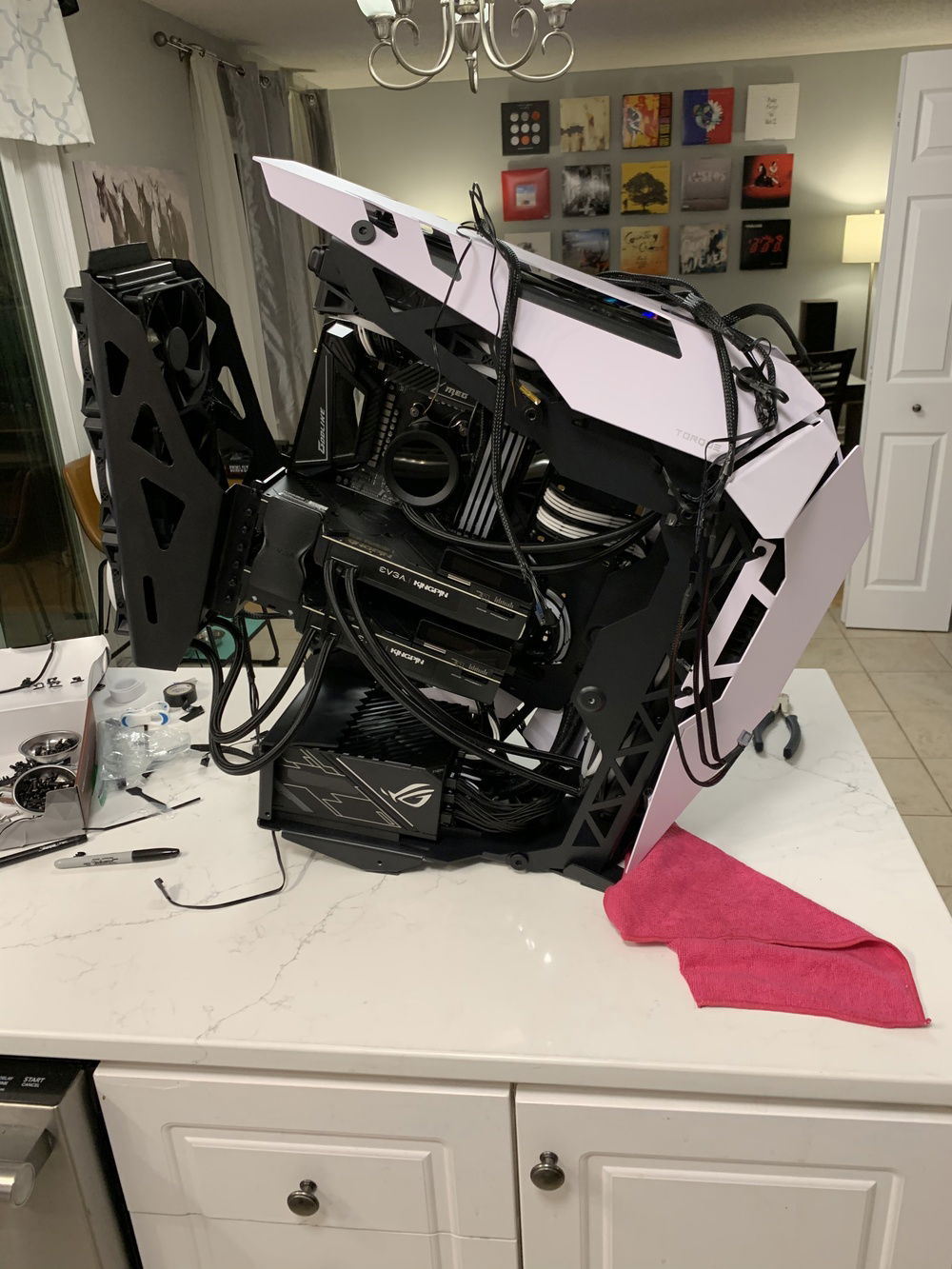 Almost all the bits installed.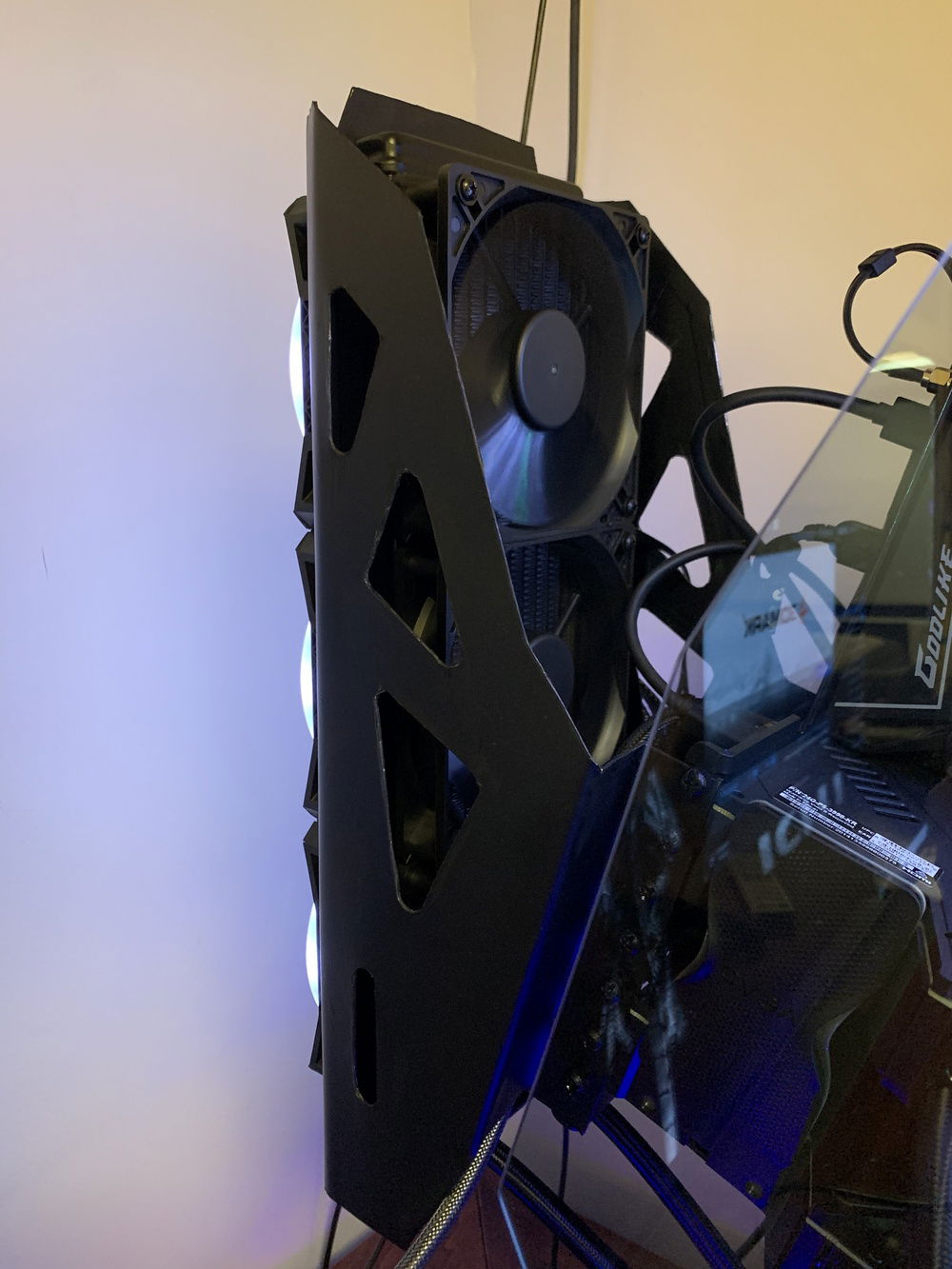 The backpack is solid and stable. Looking into a fabricator to make a cleaner one.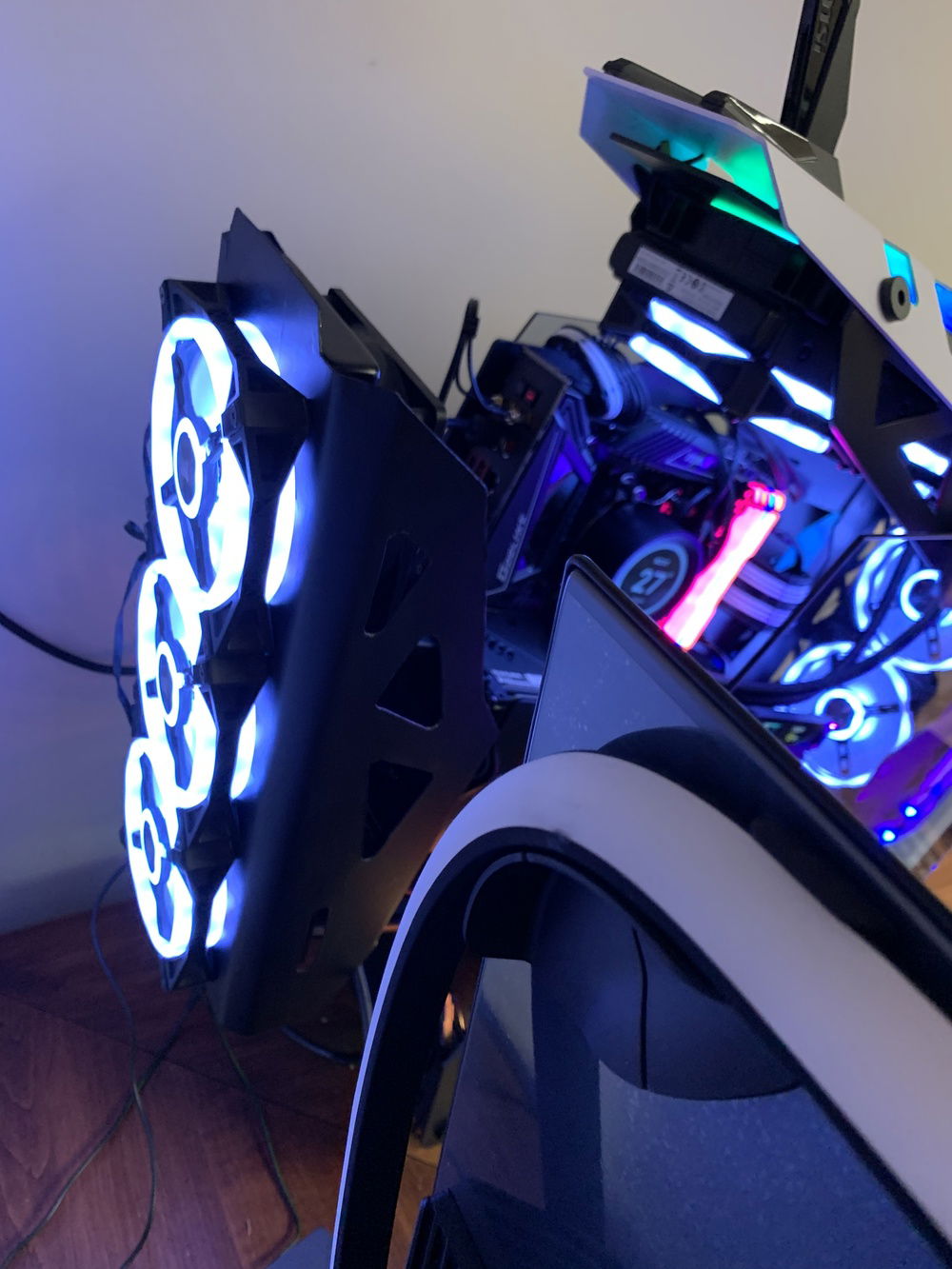 I love the rear RGB, too bad no one will see it.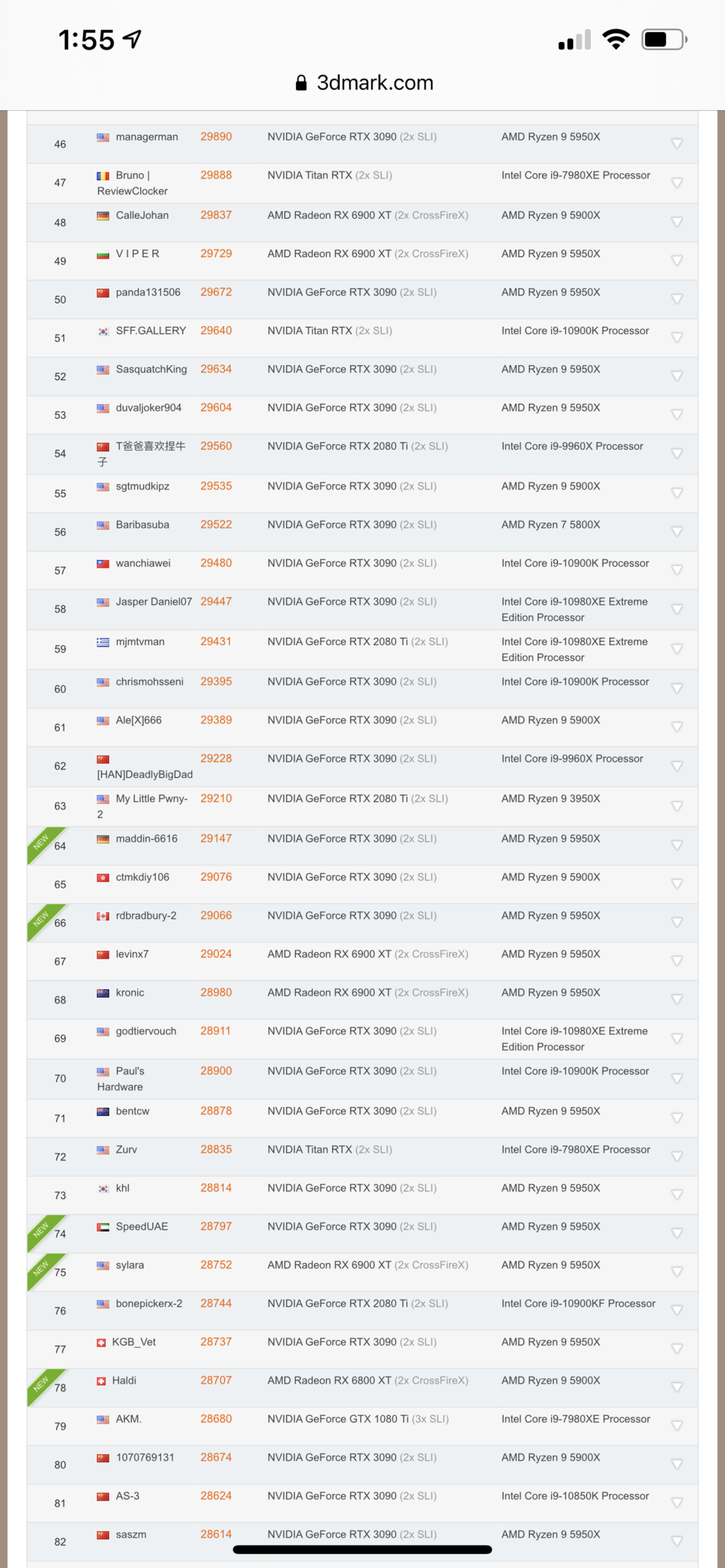 First pass, at 2am. #66 in the Timespy Hall of Fame. More to come after some tweaking.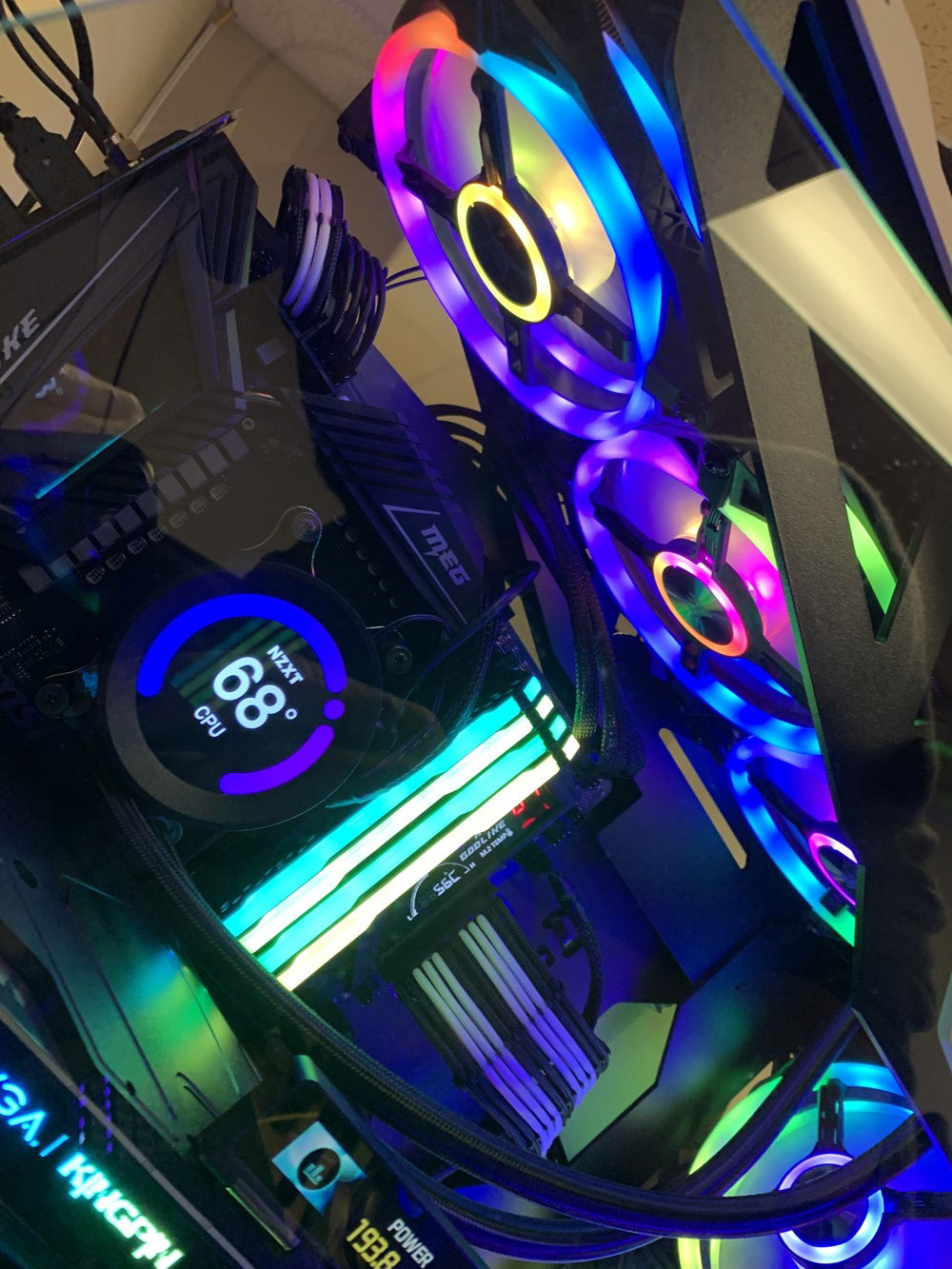 CPU 360mm Radiator with push/pull.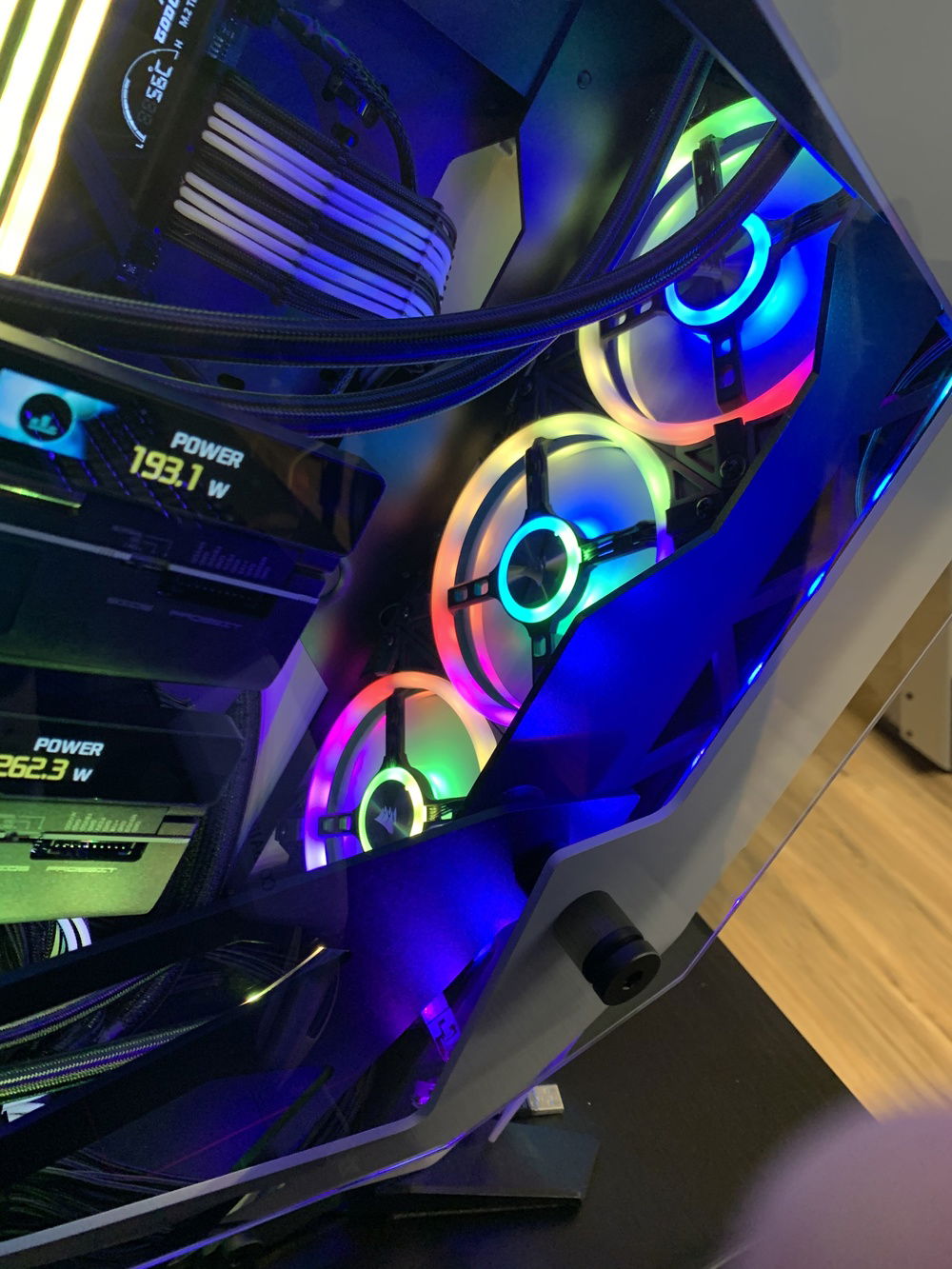 GPU1 360mm Radiator with push/pull.
GPU2 360mm Radiator with push/pull. Take one of aluminium custom bracket for 3rd 360mm radiator.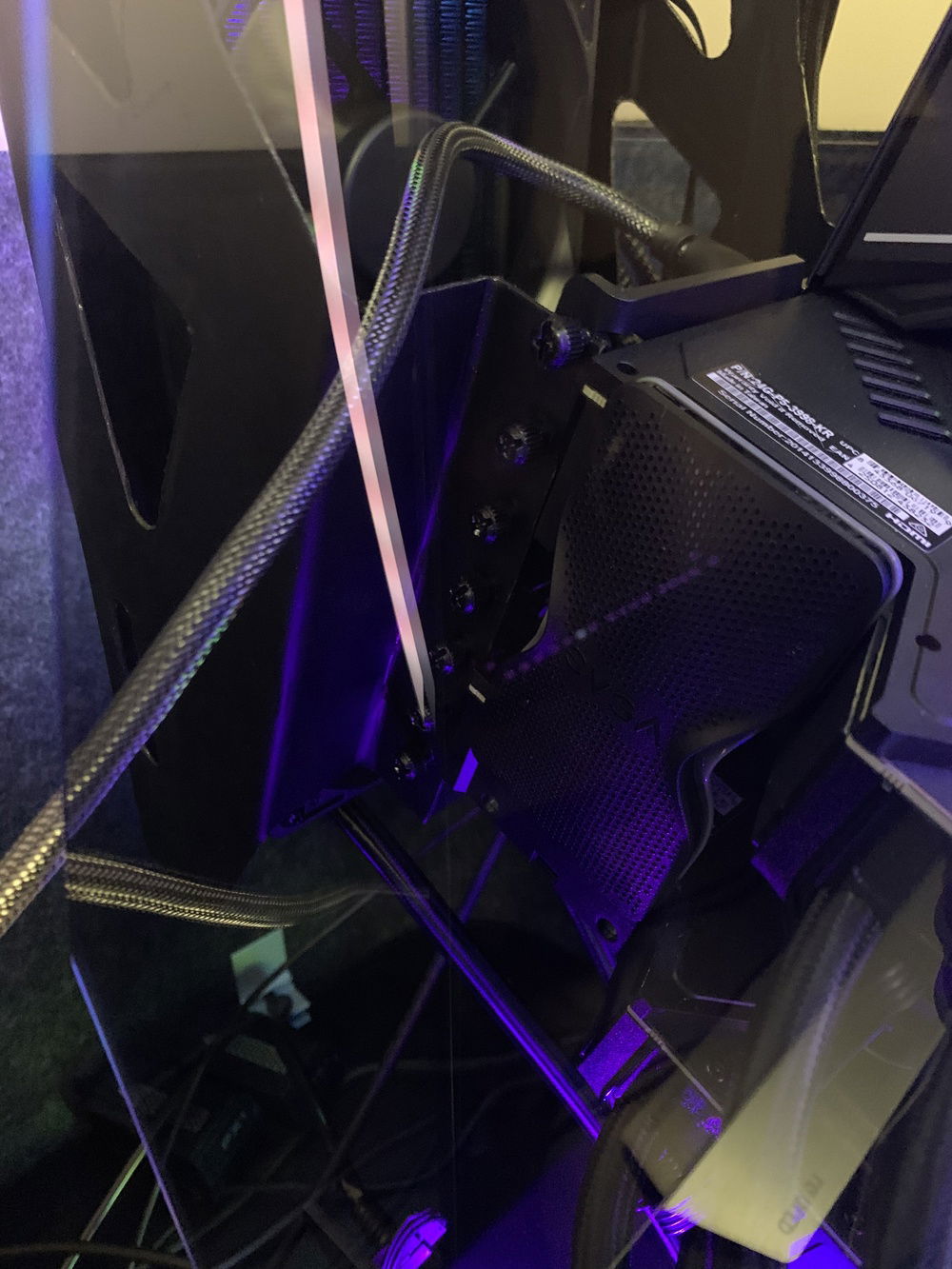 Radiator mount mounts to the top of the PCI slots on the frontside.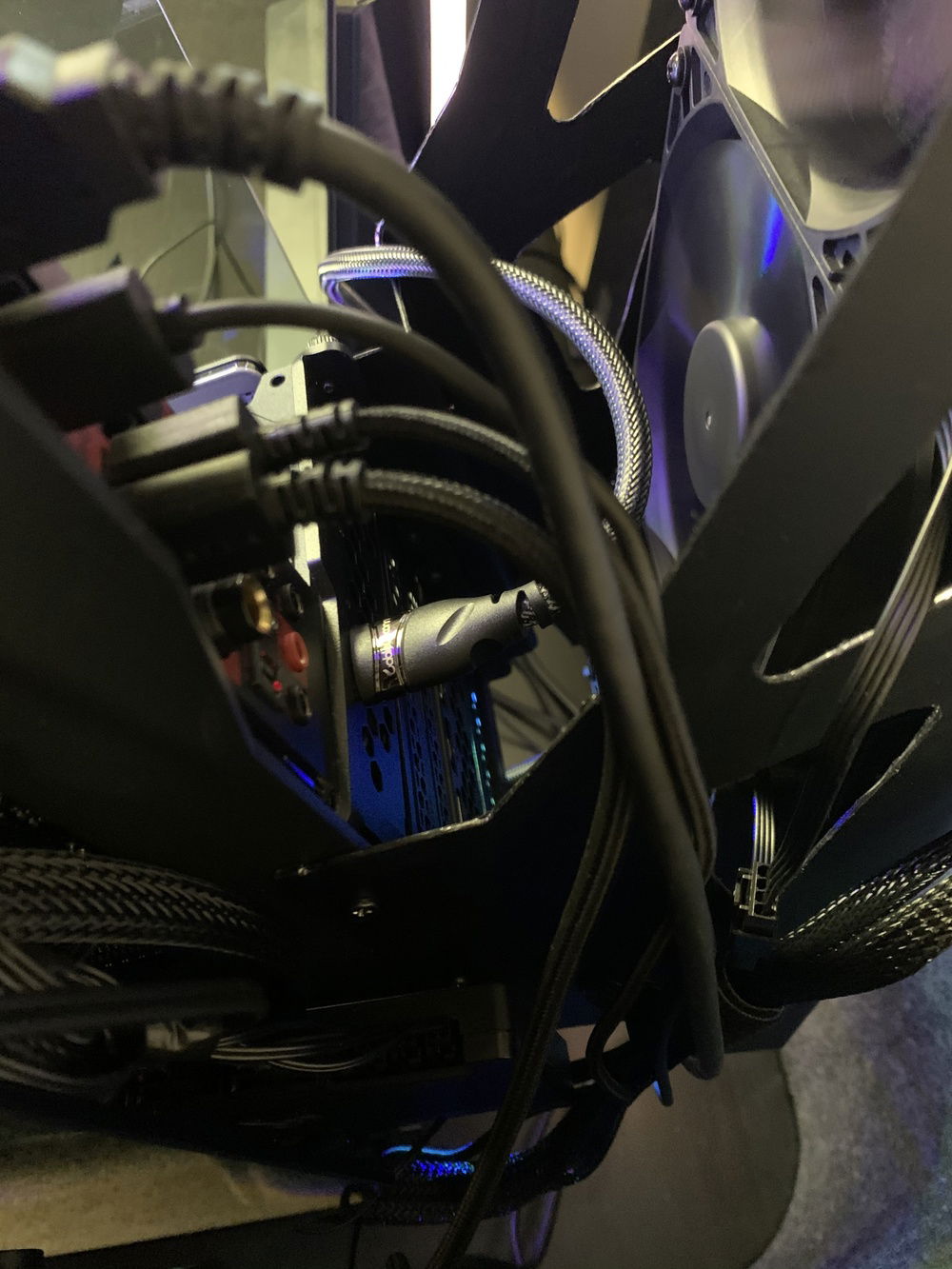 Backside showing custom radiator mount securing to the backside of the PCI mounting bracket. Mount is very secure, forming a square secured to the frame and PCI frame.