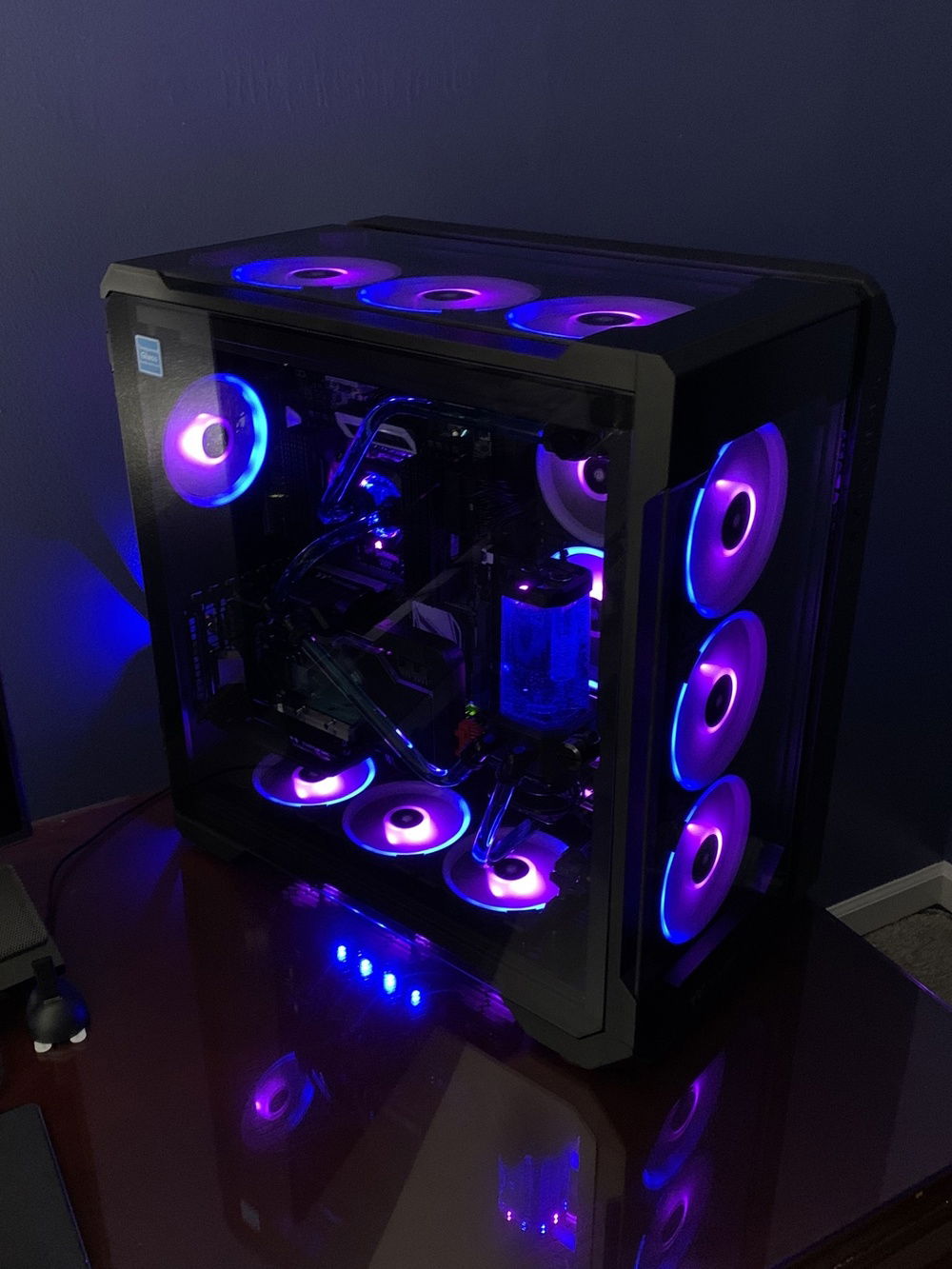 Completed my first custom water cooling loop. 😁👍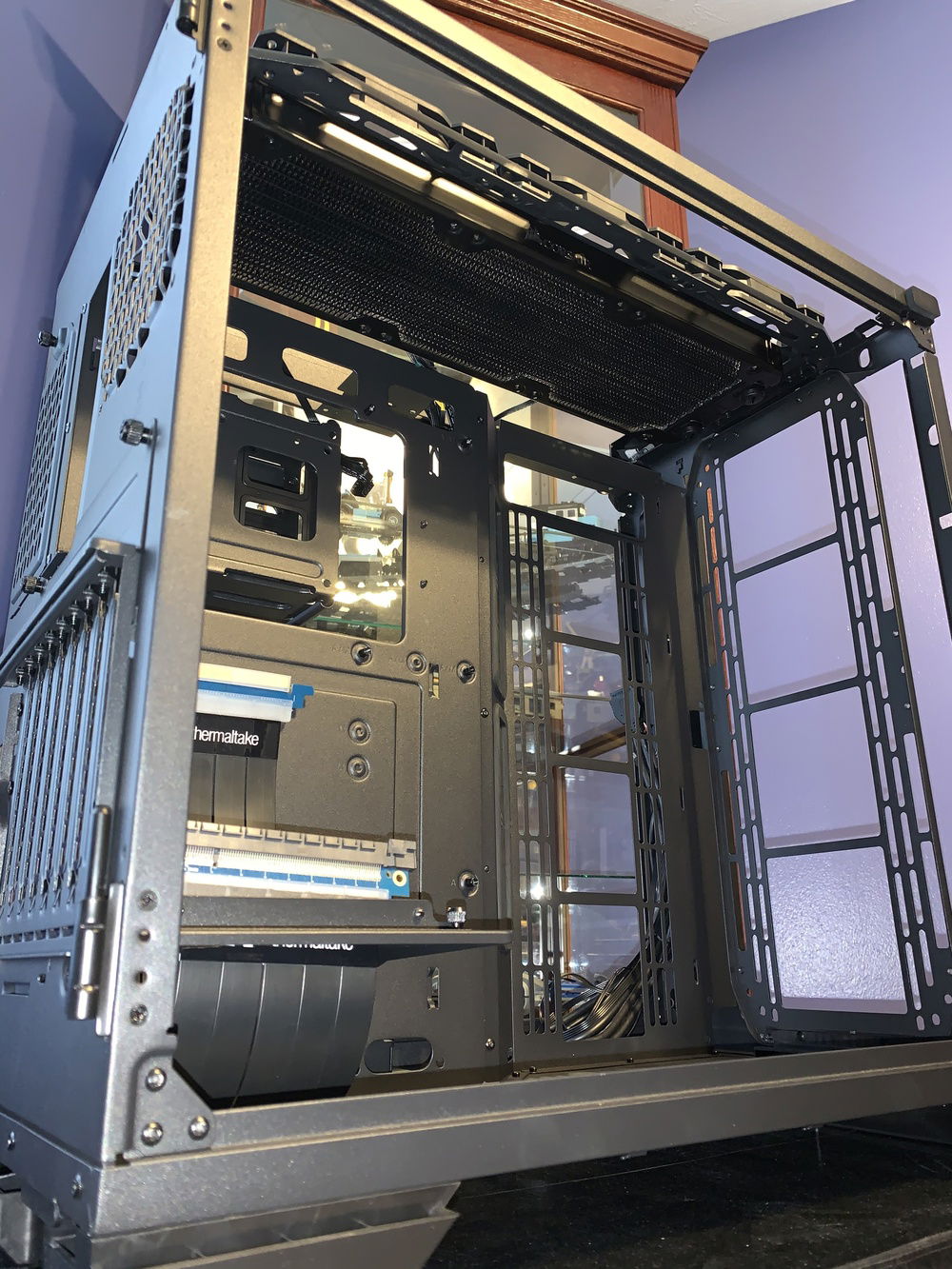 The start of something new.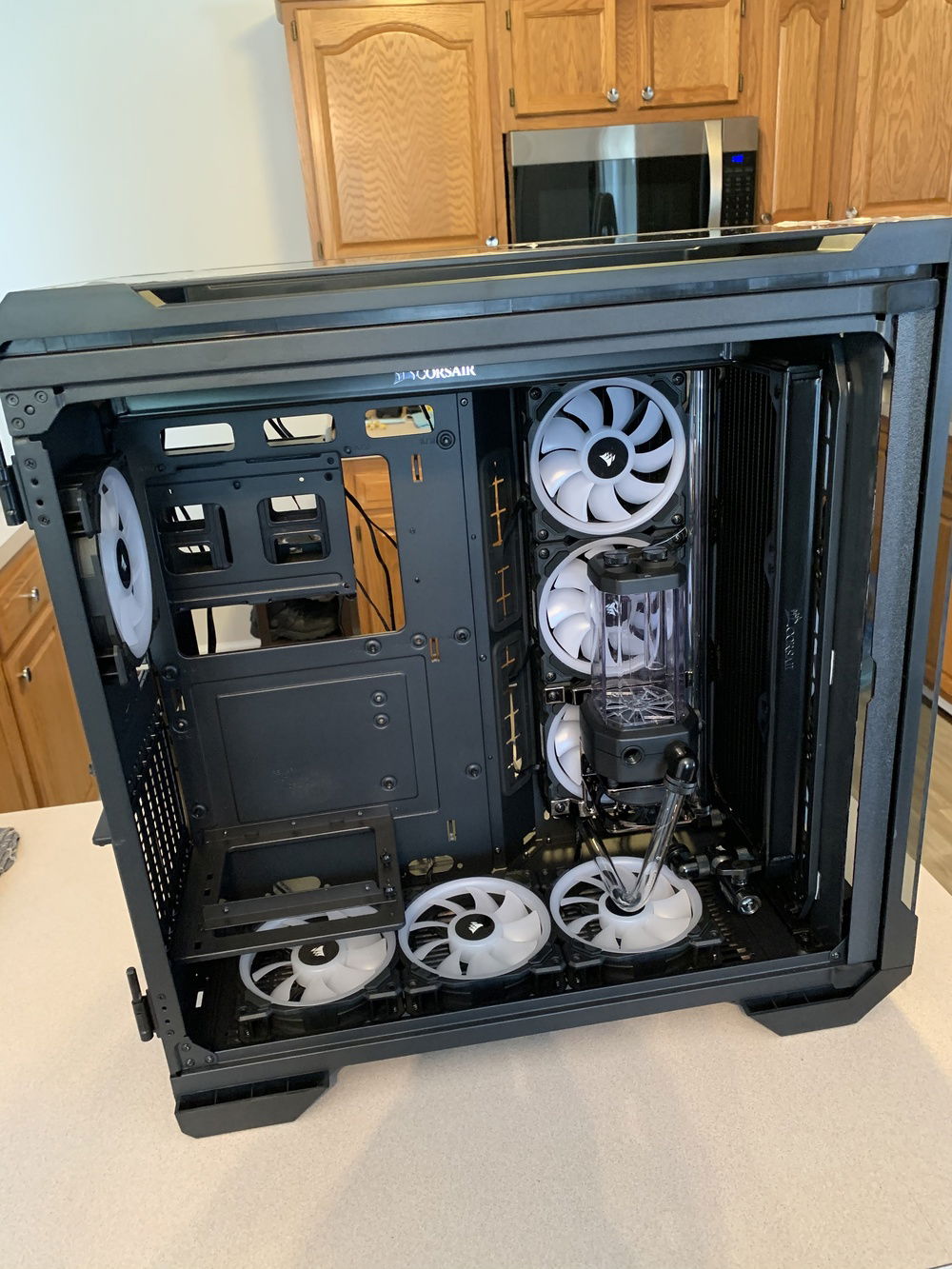 Bending my first 90° tube.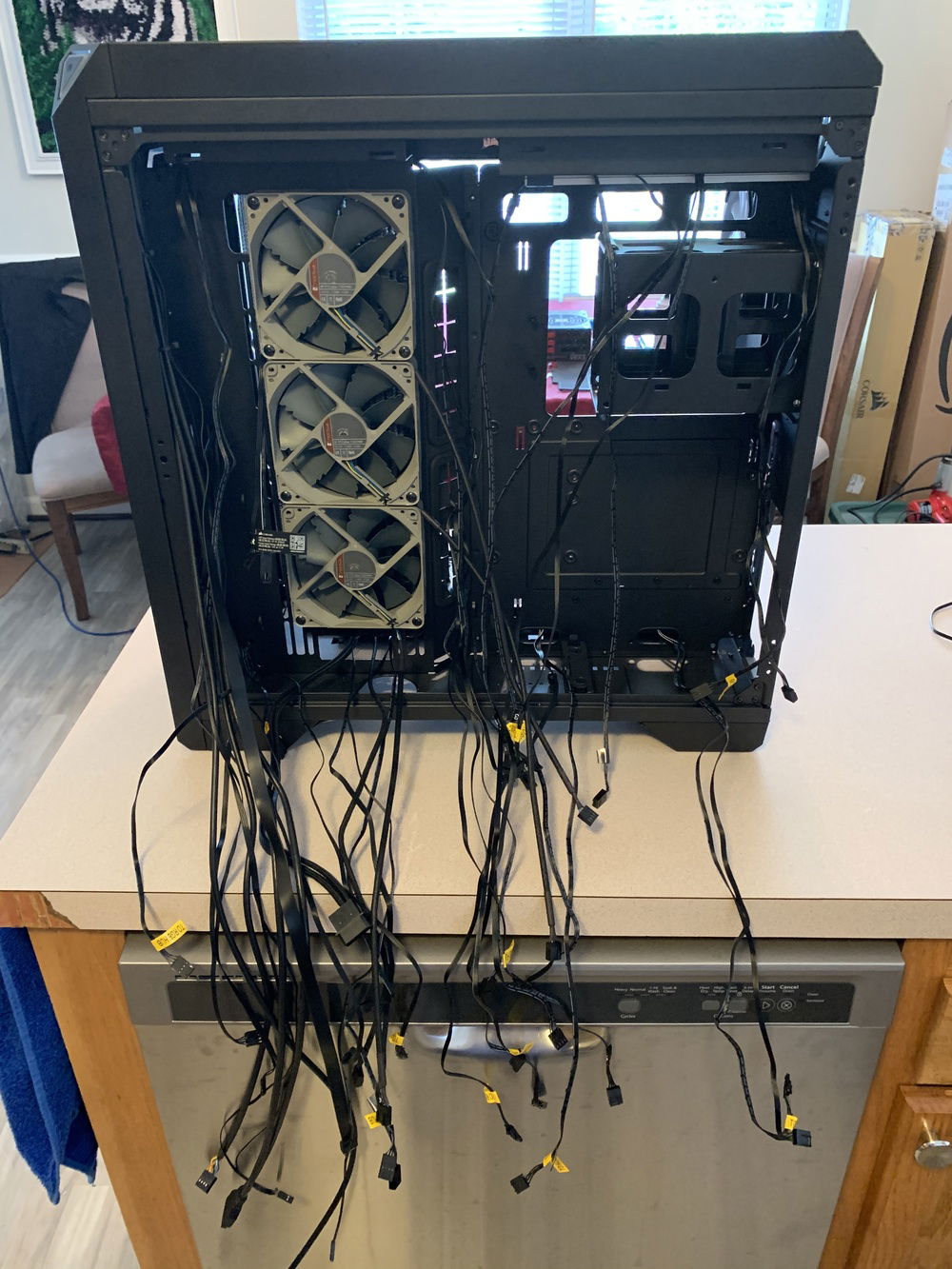 All the case and fan wiring.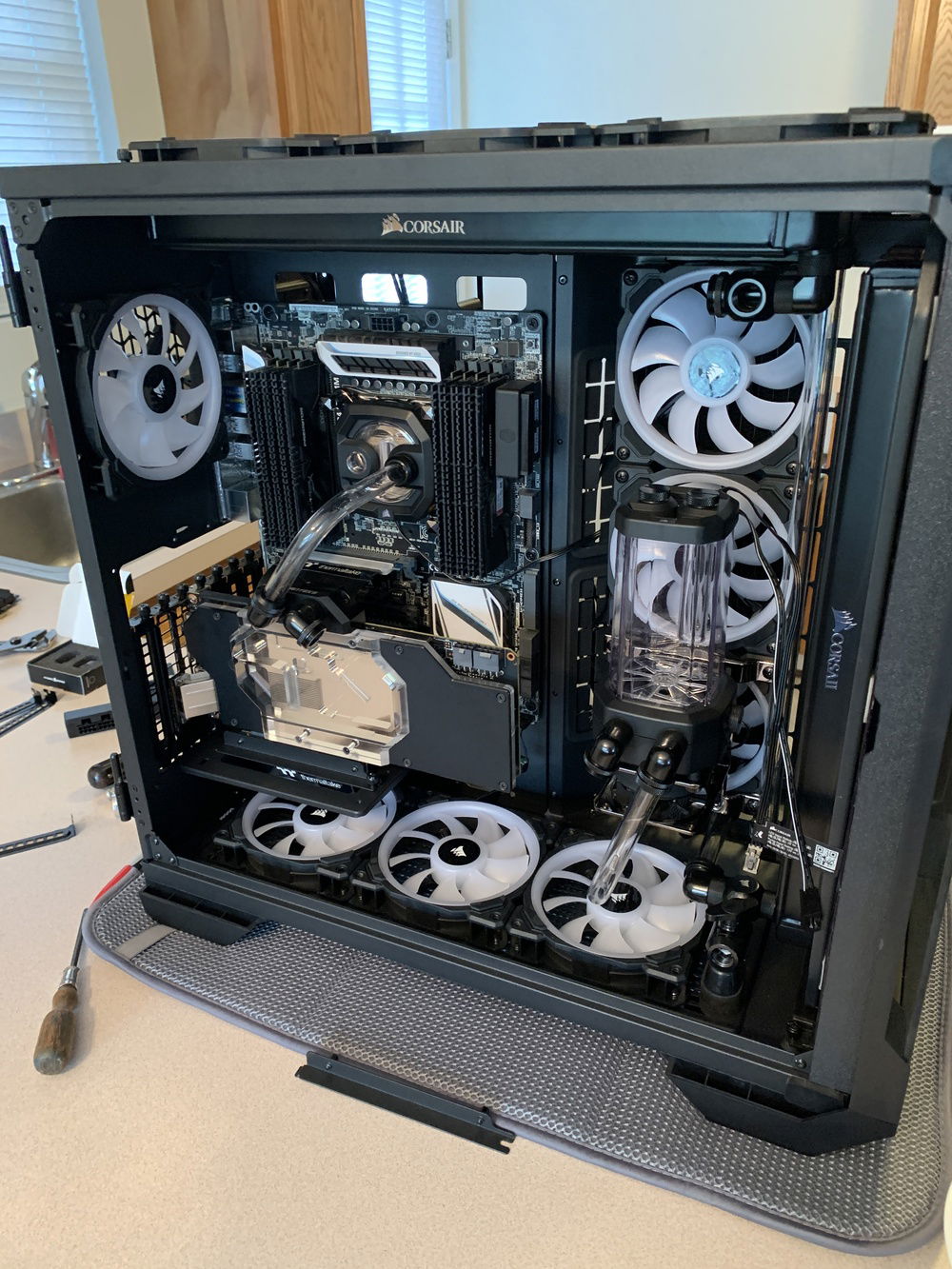 Components Mounted and GPU block on.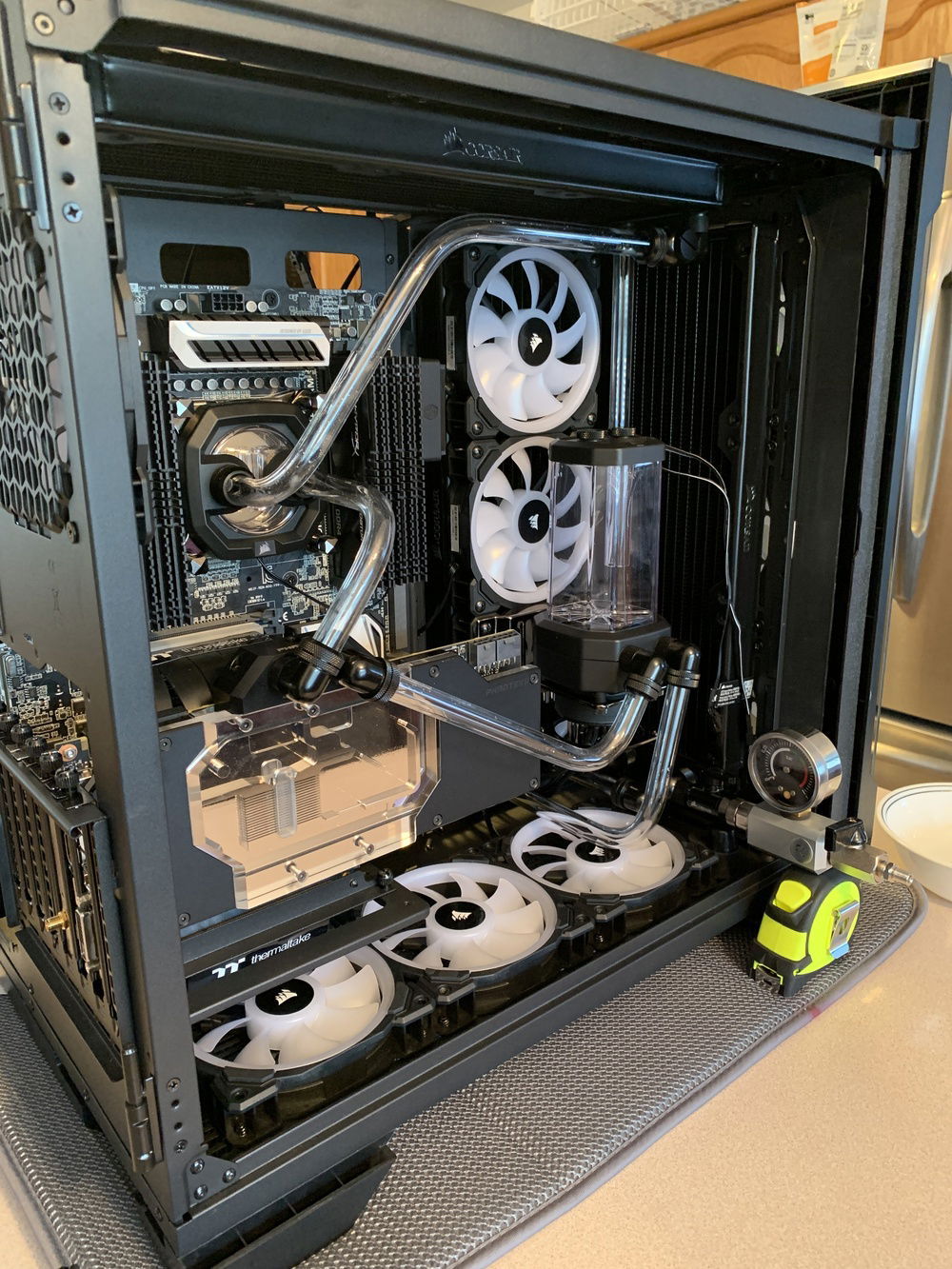 Leak testing the loop with the EK tester.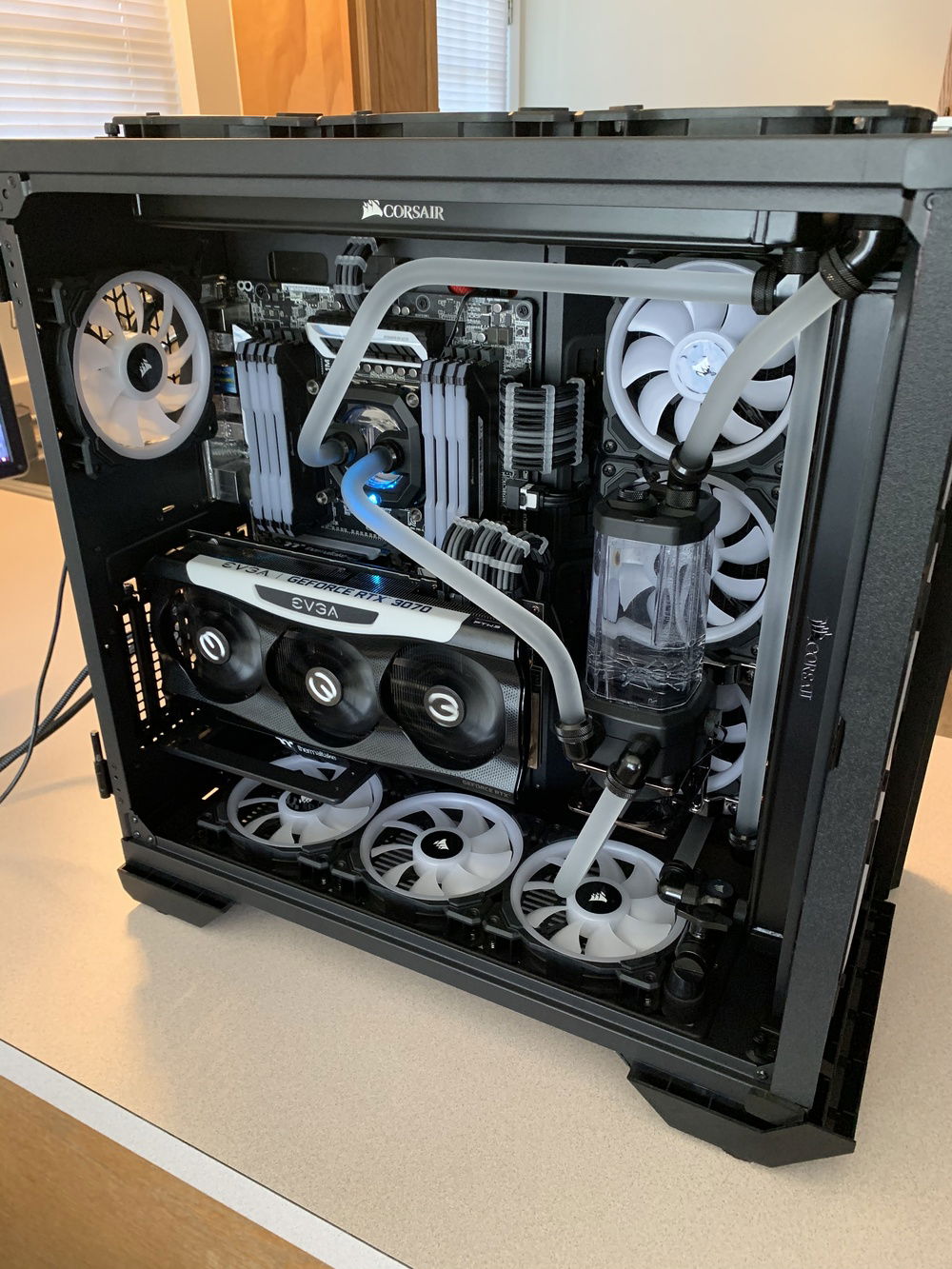 Did a few Updates. Added Frosted Tubes and a newer video card. Still waiting to get a 3080ti when it comes out to water cool it.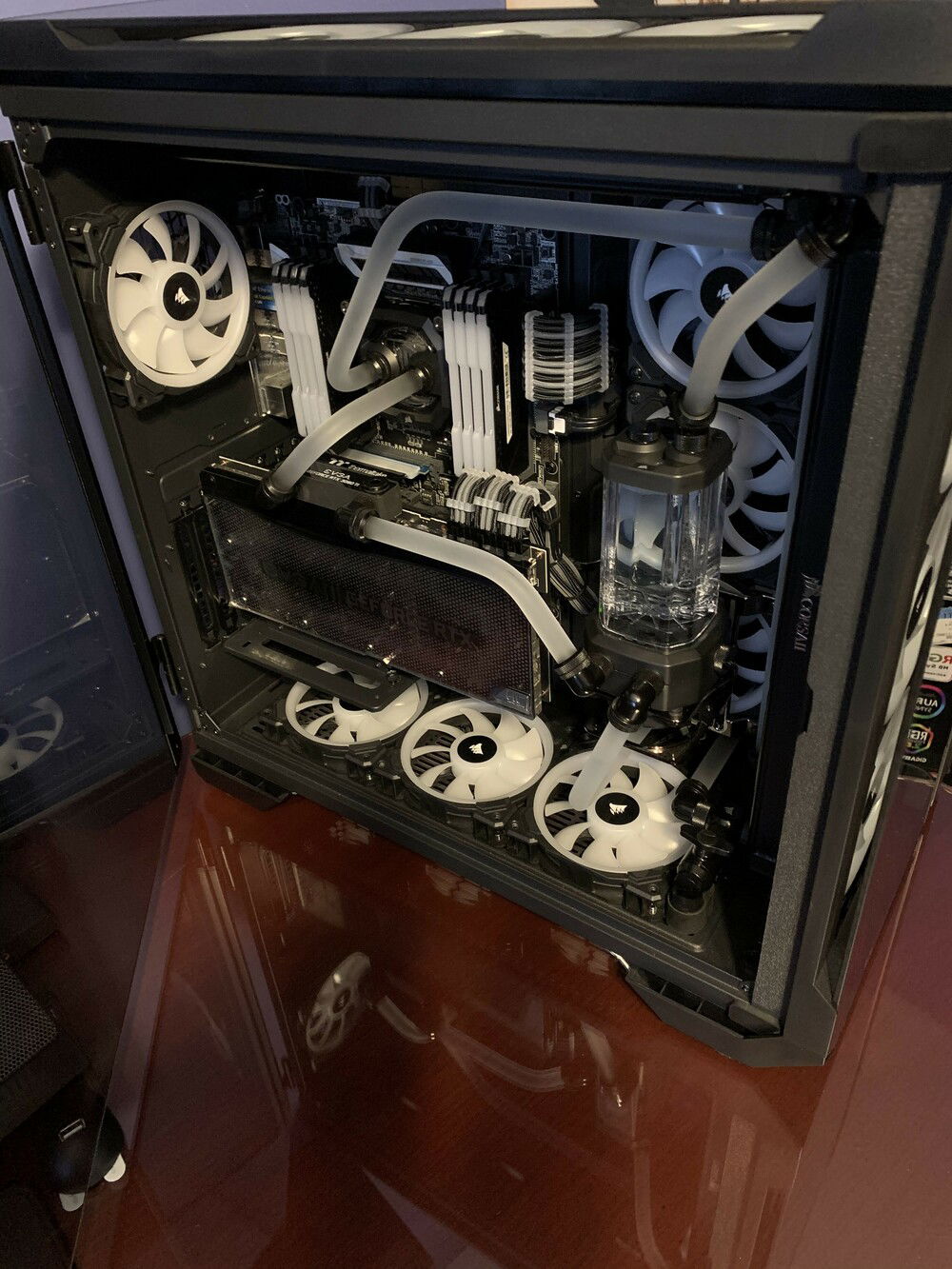 Put a 3080 ti Hydro Copper in.