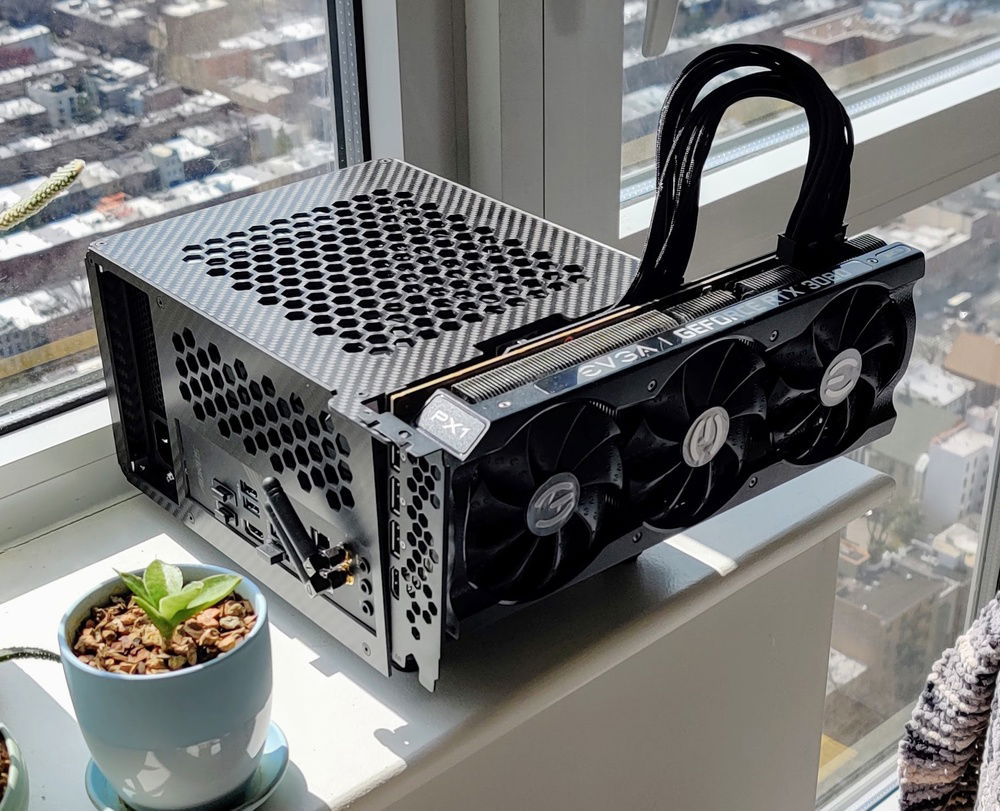 This is it! The rarest of components in one package. A 3080 and a 4750G!? Note: I normally place a screw in the GPU bracket, but I did not have it in for these pictures.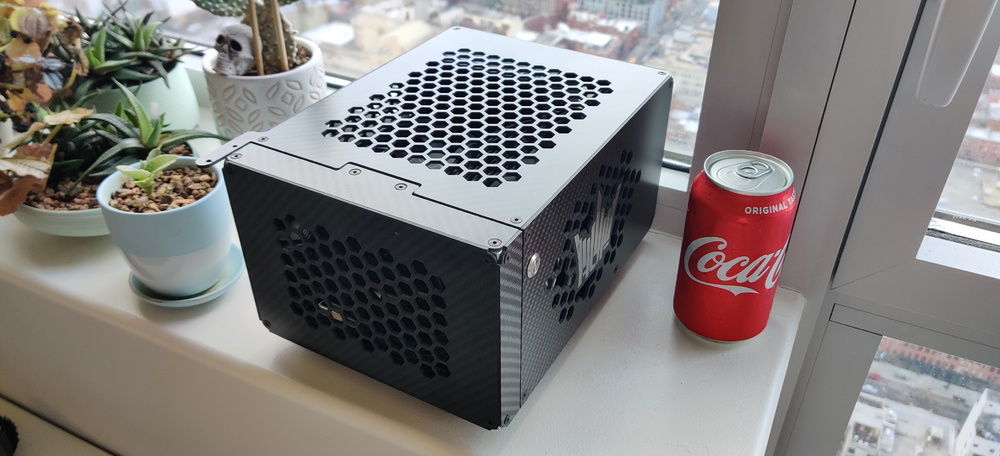 The CPU is such a low wattage chip that it doesn't require hefty cooling, so it never goes above 60 C at full load. There are no case fans needed.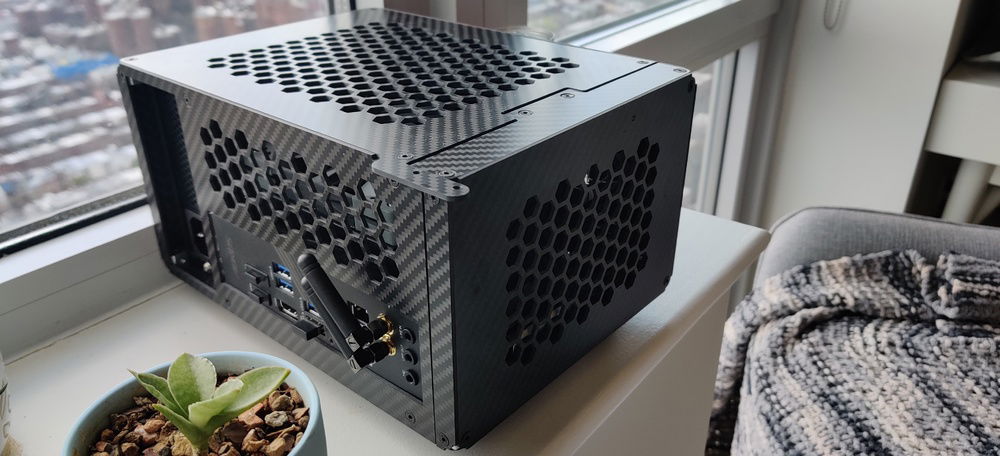 I use SFF Noir Antennas instead of the included Gigabyte ones.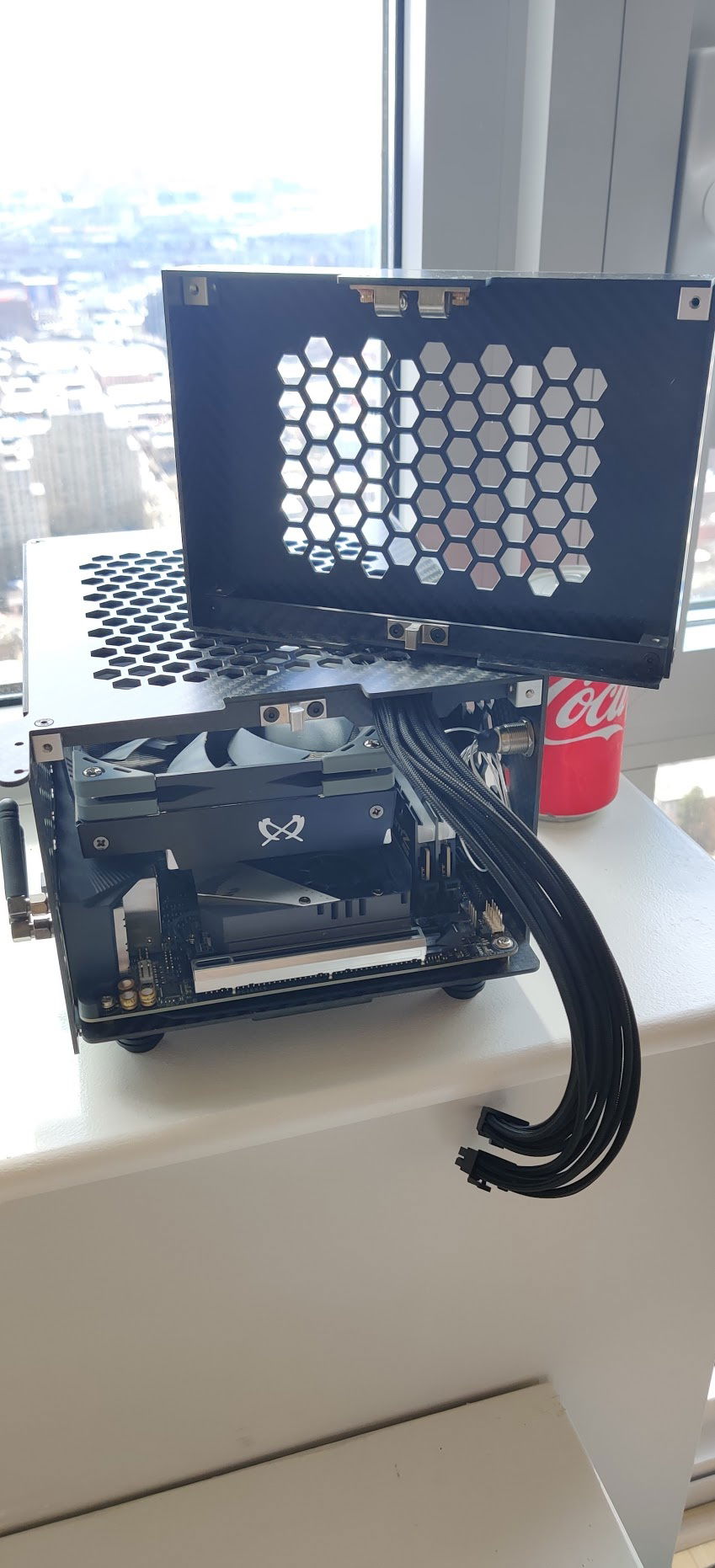 Check out the mechanisms on the "door" of the case. It feels like pulling open a kitchen cabinet - super easy. The custom cables make it much easier to take the card off and on and they are easy to stow inside above the RAM on the right.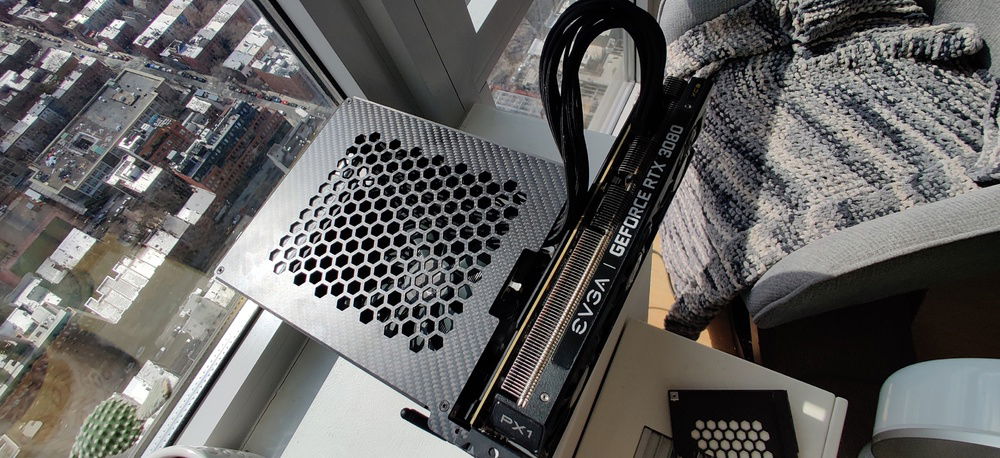 The GPU has a packplate and does not empty much heat into the case itself. I undervolt the 3080 and clock it higher than stock and it never goes higher than 70 C at full load while still staying silent.