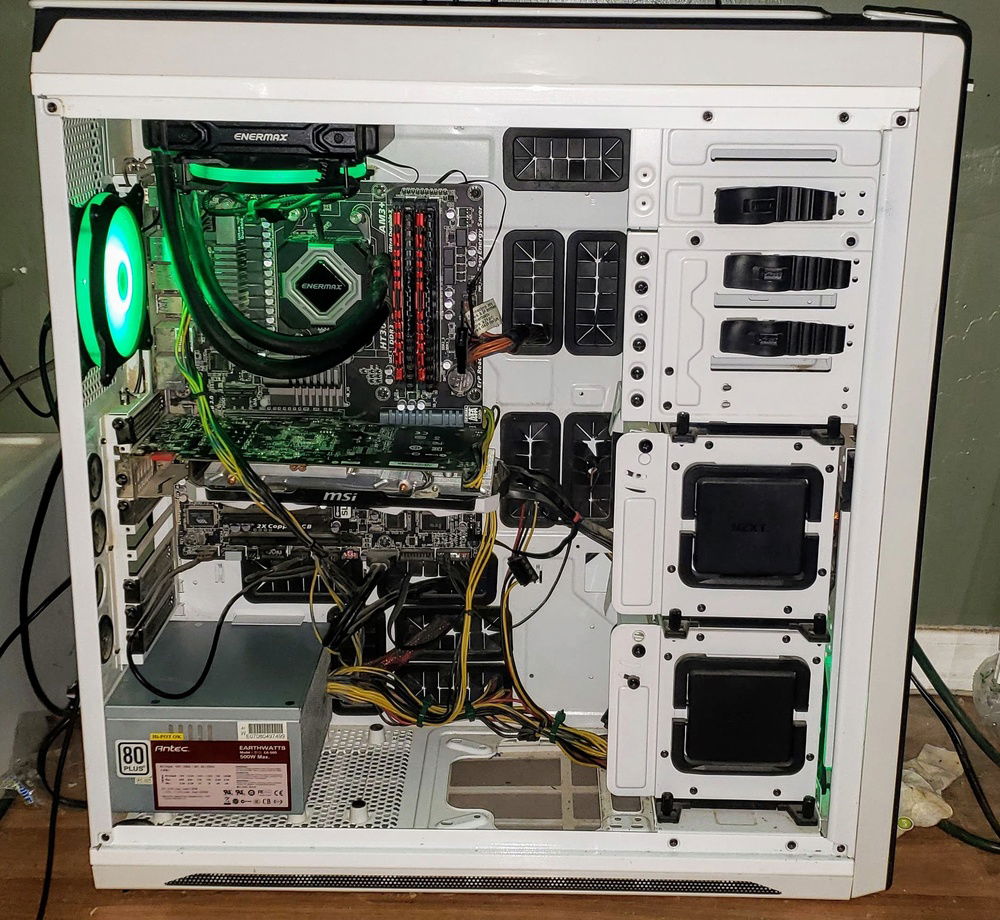 Cable management is not my best work, but it's good enough for this build.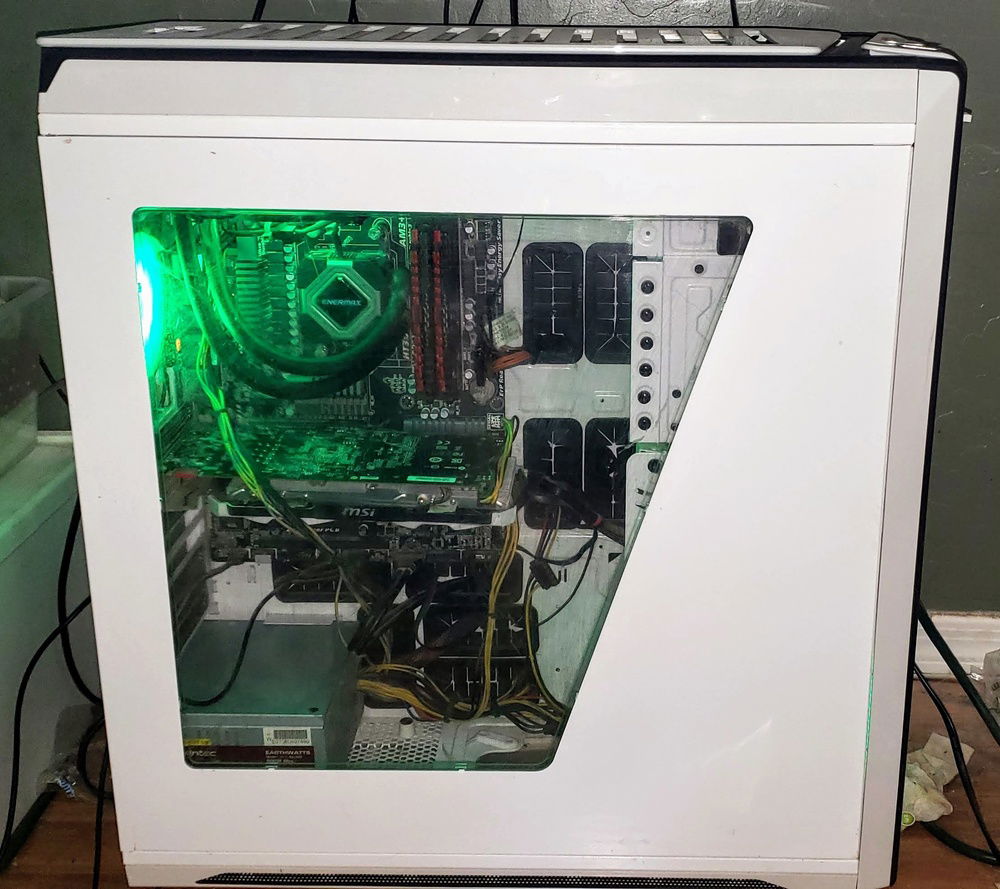 It's not much, but it makes a 12 year old happy. for an 8 year old case with an acrylic side panel, it's actually in great shape. Kudos to NZXT for the build quality.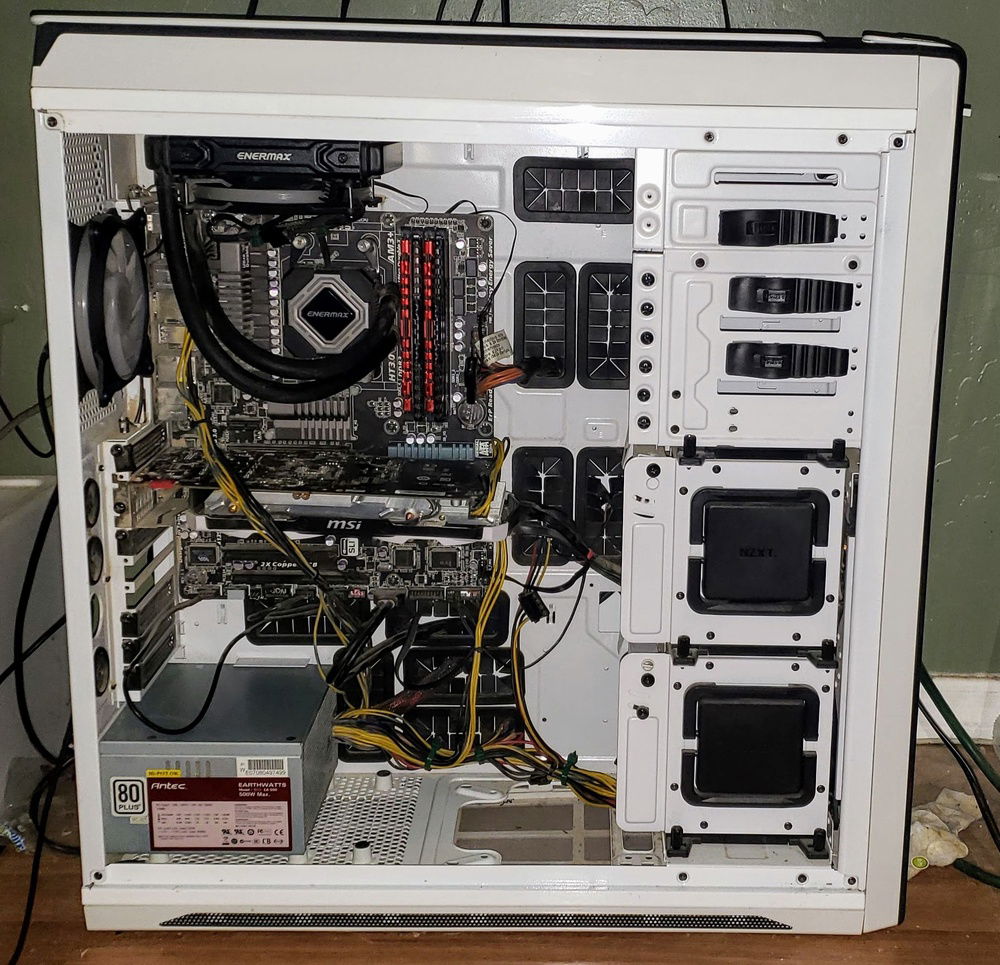 All the mismatched goodness of frankensteined parts in a repurposed rig.