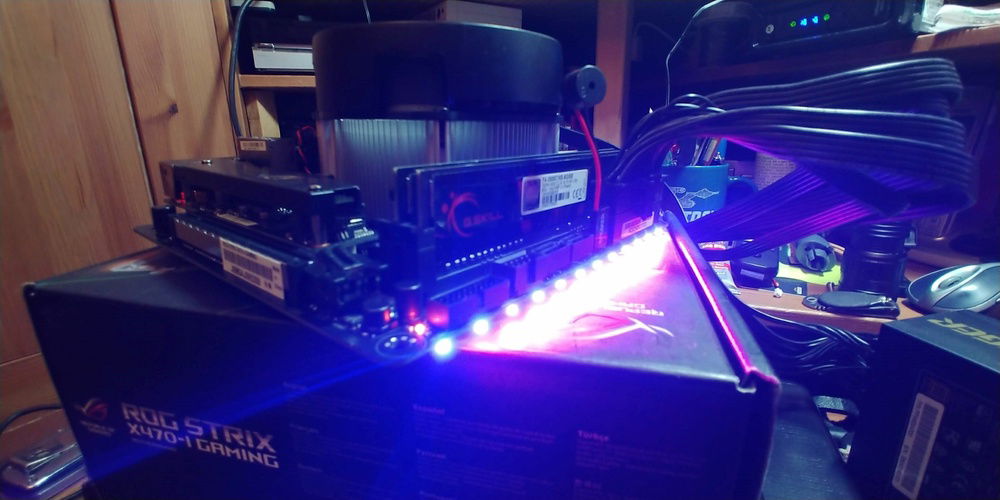 I started with a MB(A320) that didn't fit the case (Cougar QBX), and the second MB (ROG STRIX x470-I gaming) didn't run the CPU (Ryzen 3400G) without a bios update from Micro Center. What a start!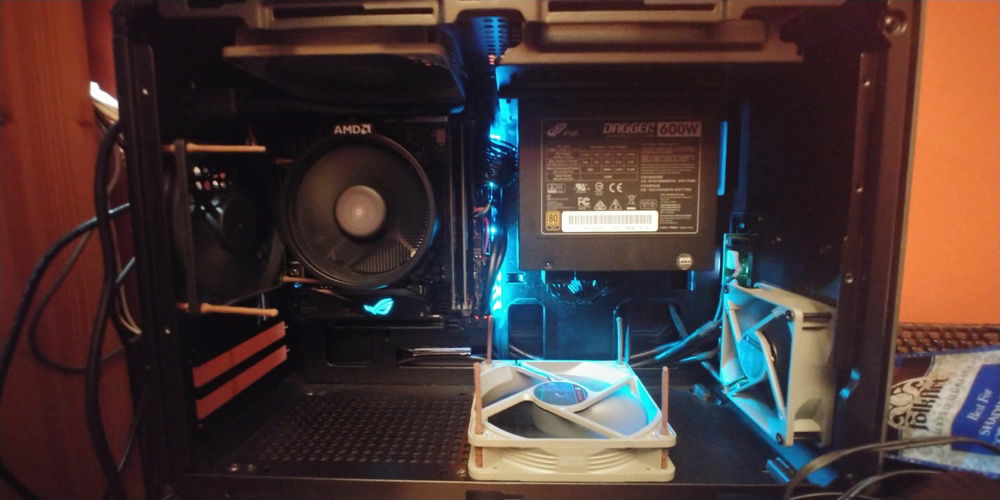 Yes, I rotated the AMD logo on the stock cooler fan cover. Does that count as my first Mod?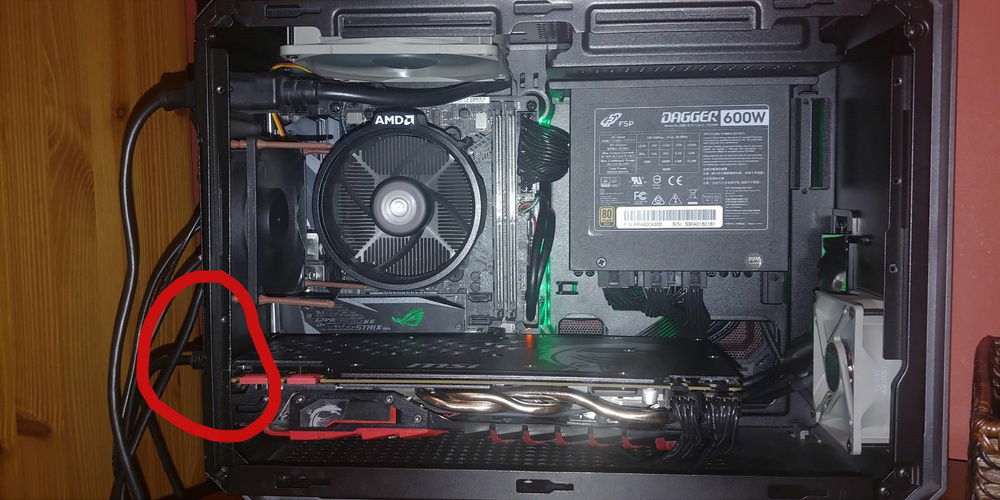 Vega 11 OK..... I needed a 2080 Ti, but I could only afford a used MSI GeForce GTX 1070 Gaming X. I bent the hell out of the case to fit it in. Because of the height of the GPU the power cables stuck out so far that I couldn't put the side cover back on. What a Noob to buy one of the only GPUs that doesn't fit this case.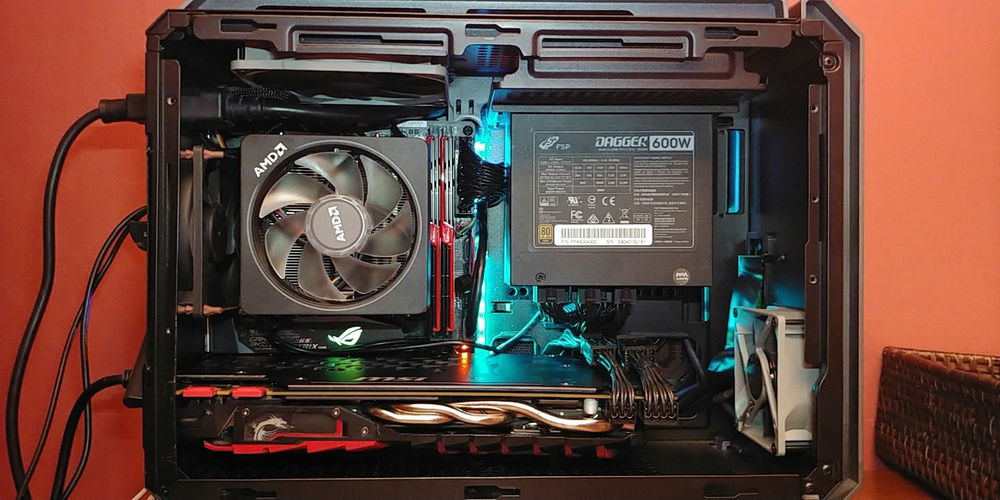 Got a great ebay deal on a used Ryzen 7 3800x ($215). But will it work? YES! Add used 16gb G.SKILL TRIDENT Z 3600 C16 and 2 right angle power cable adapters so I can now close the side cover snugly against the cables.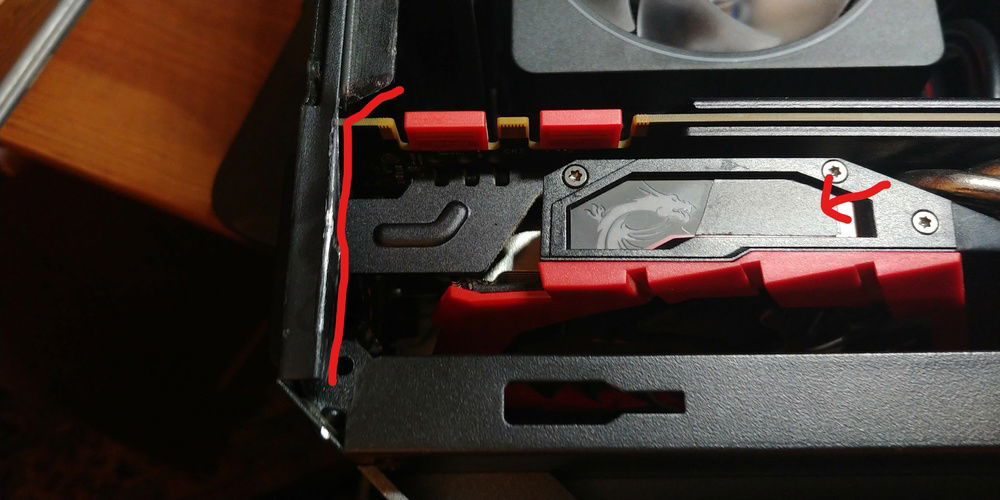 Time for the dremel and black tape to cover MCI logo.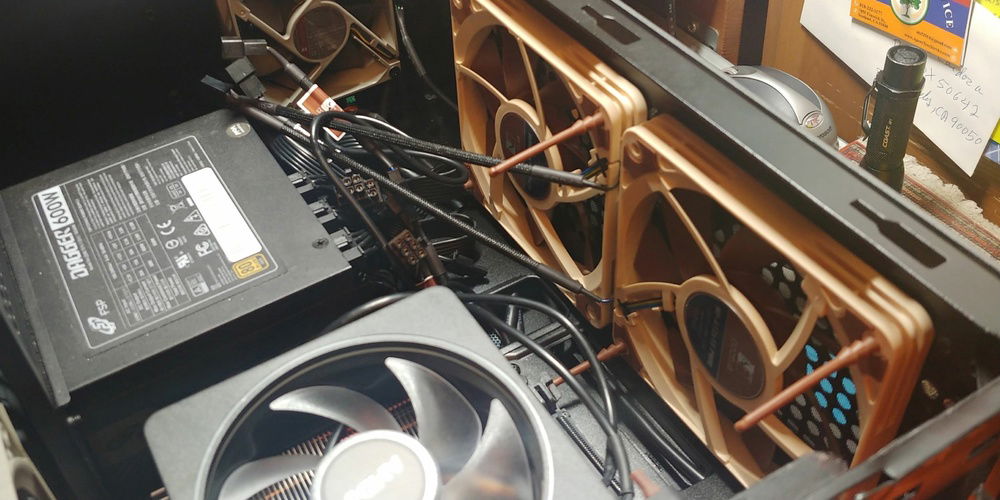 Unfortunately the Ryzen 7 3800x thermals are too high, So Let's pack it with fans.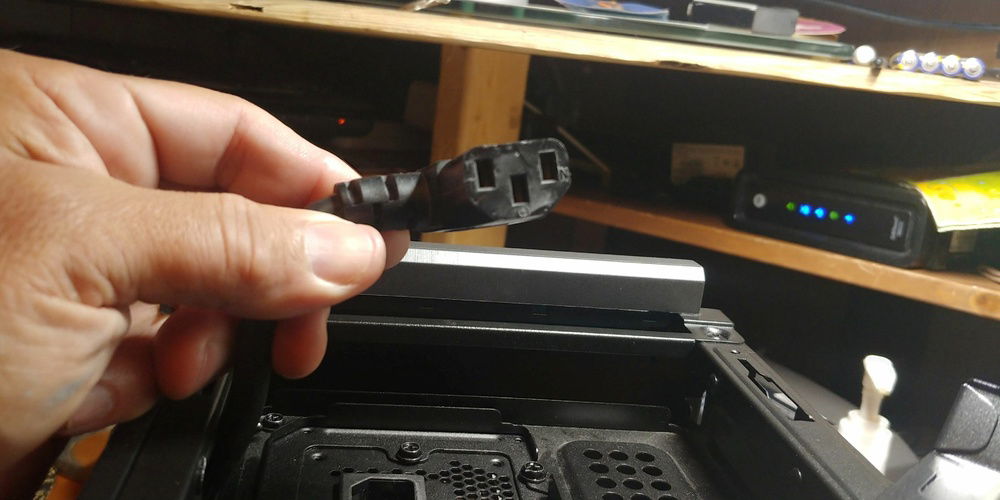 This case should fit 2-120mm exhaust fans in the top but the PSU power plug goes the wrong way.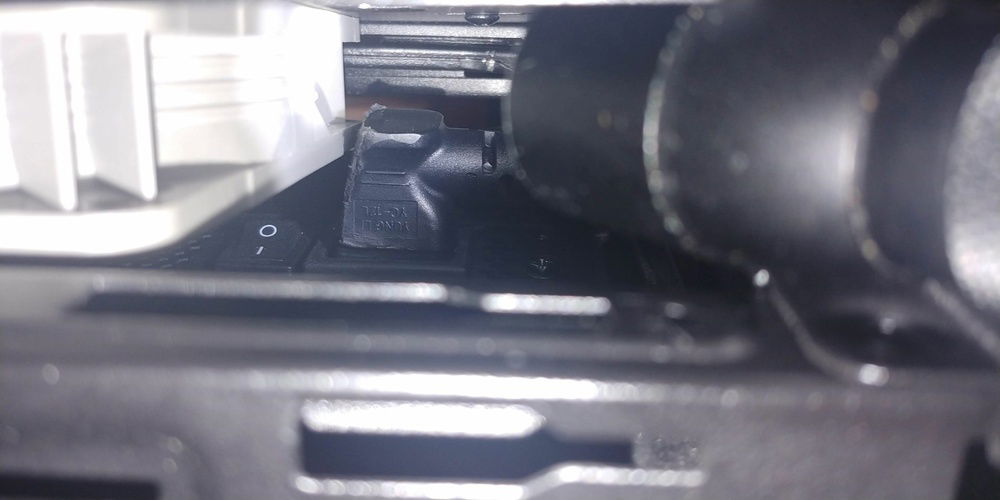 Buy a plug adapter that goes the other way, shave it down till it fits. I'm getting the hang of this dremel thing.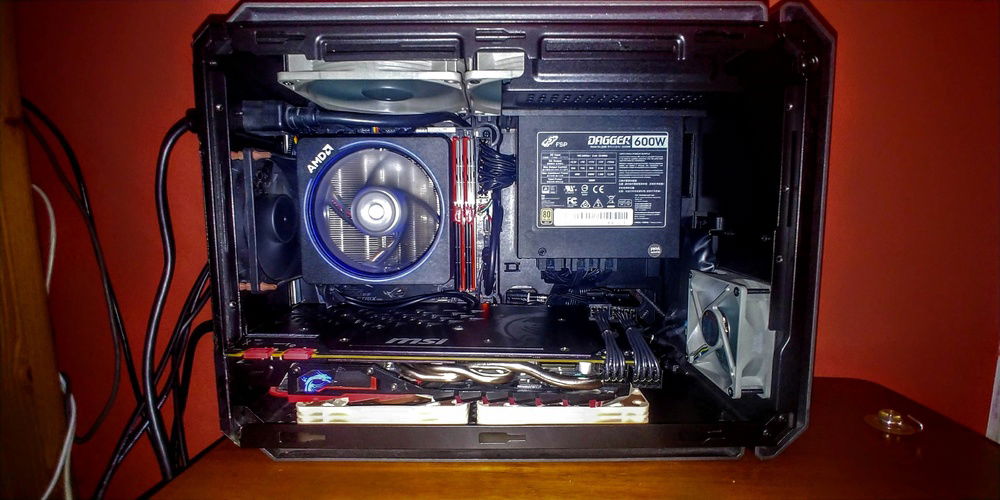 Finished....for now.....thermals under load 79 C. Cinebench 20 scores CPU Stock 4736 (Auto), OC 5114 (4.3GHZ). I love this machine.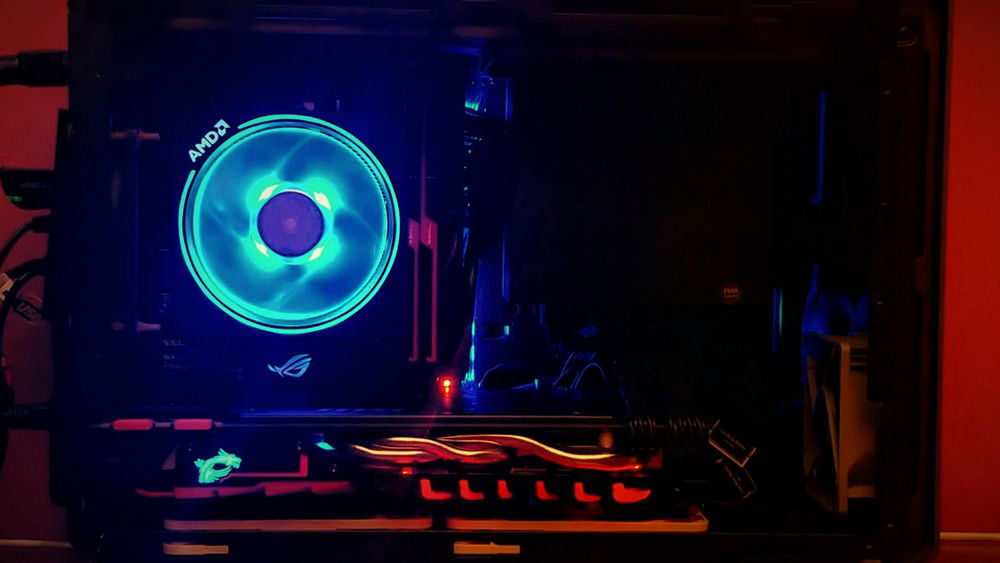 For those of you who are still reading this, thank you for your comments or thoughts good and bad.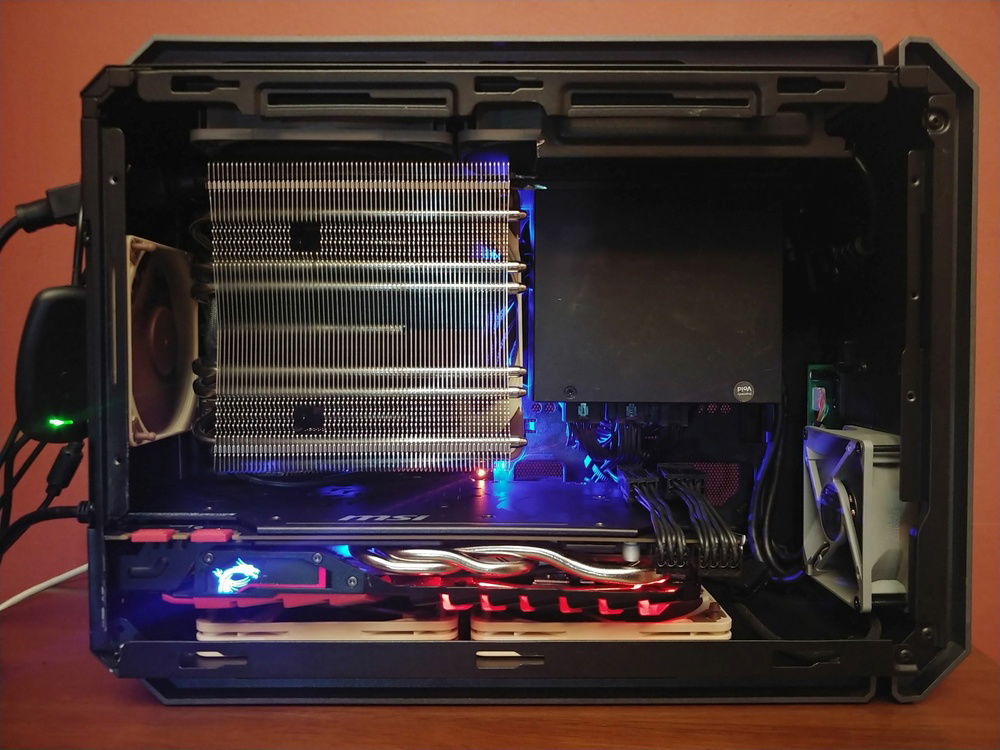 modded the heck out of the QBX but happy with the results.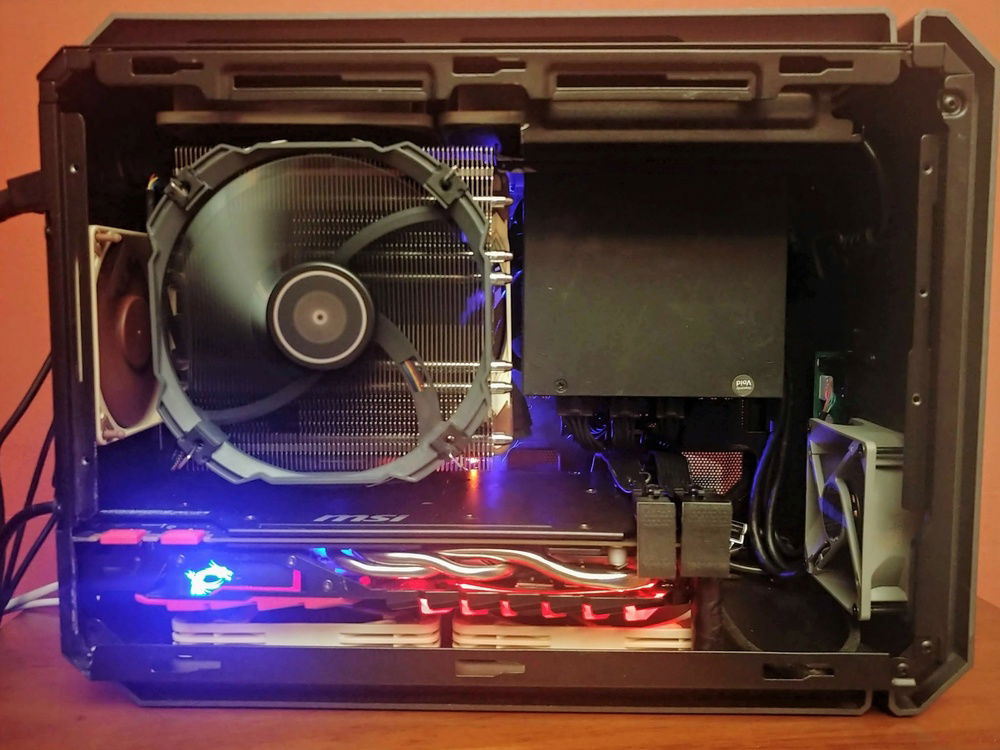 (almost) final update: I added a slim 140mm fan cuz that's all I could squeeze in. A 6 pin and 8 pin 180 degree adapters so I can now close the side panel without rubbing cables.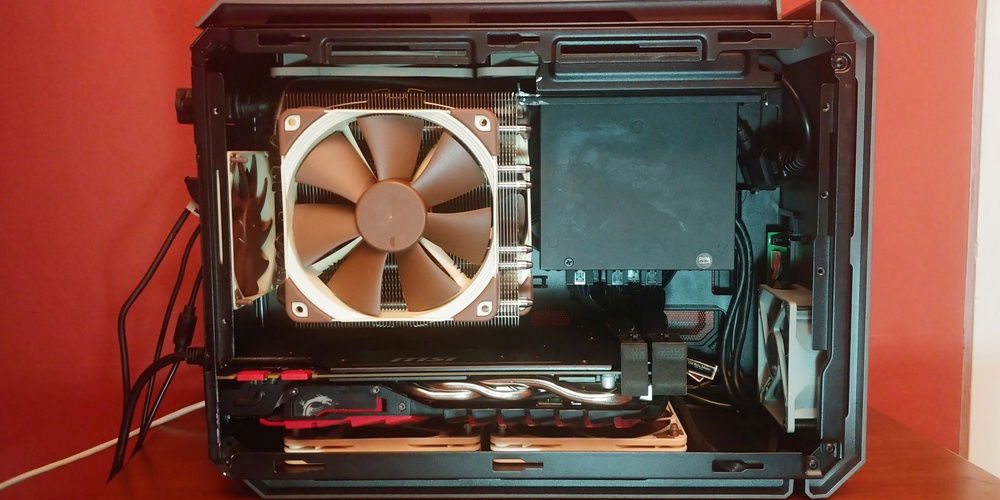 Just didn't look right without all noctua fans. - A Noctua Fan