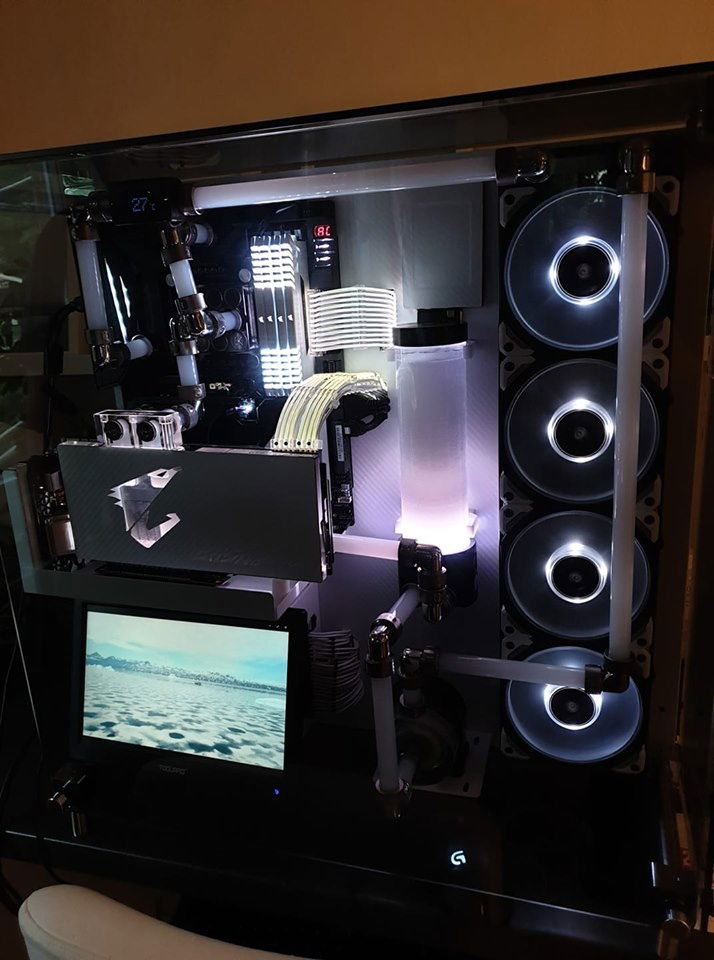 Hid all the holes, put some white carbon vinyl wrap on to make it look nicer. Fixed the cables with some Lian Li Strimers. Changed ALL tubes with clear ones, color is cloud white by EK. Toguard 10.1" screen on the PSU So in short: A lot of testing and thinking, but working out nicely.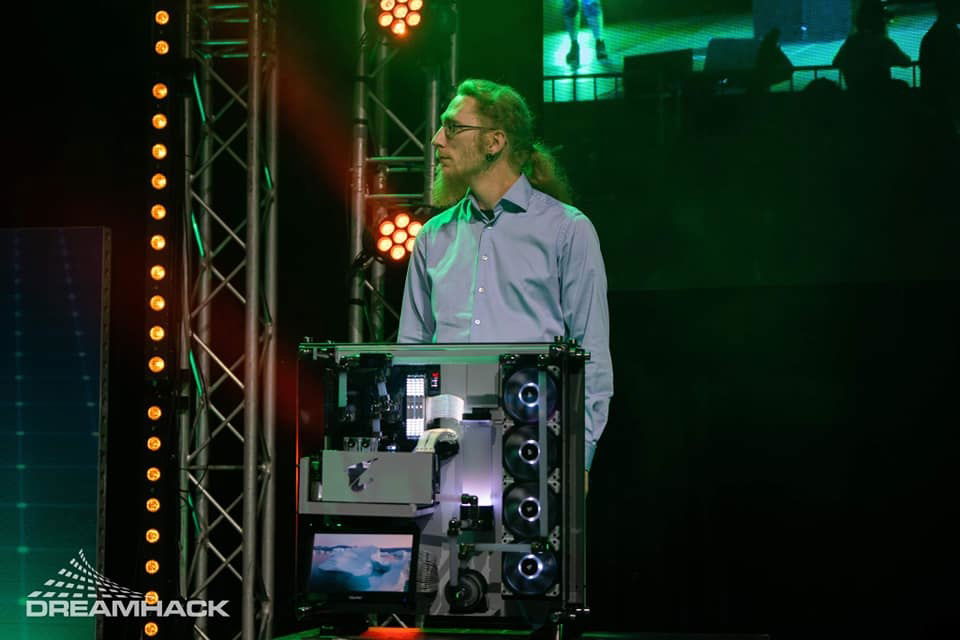 Time for the Dreamhack summer 2019 open class case mod championship.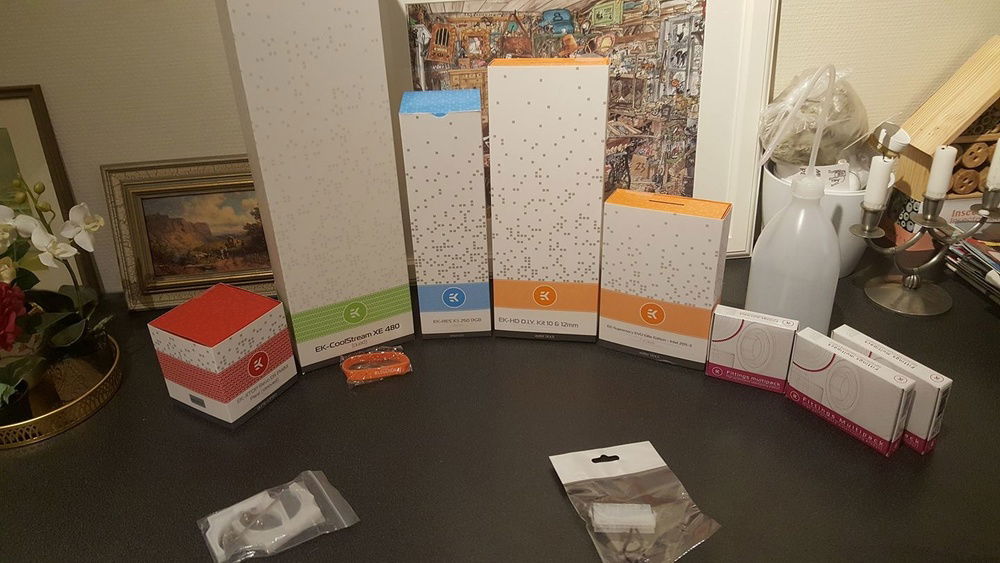 EK waterblocks. Fittings. Res. pump. 420mm Rad.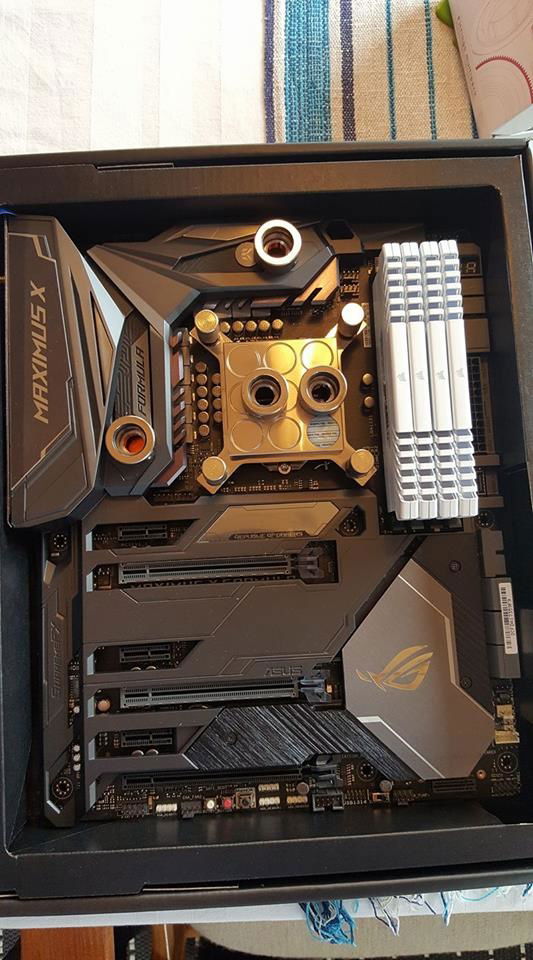 Asus ROG Maximus X Formula fitted with ram and some EK stuff.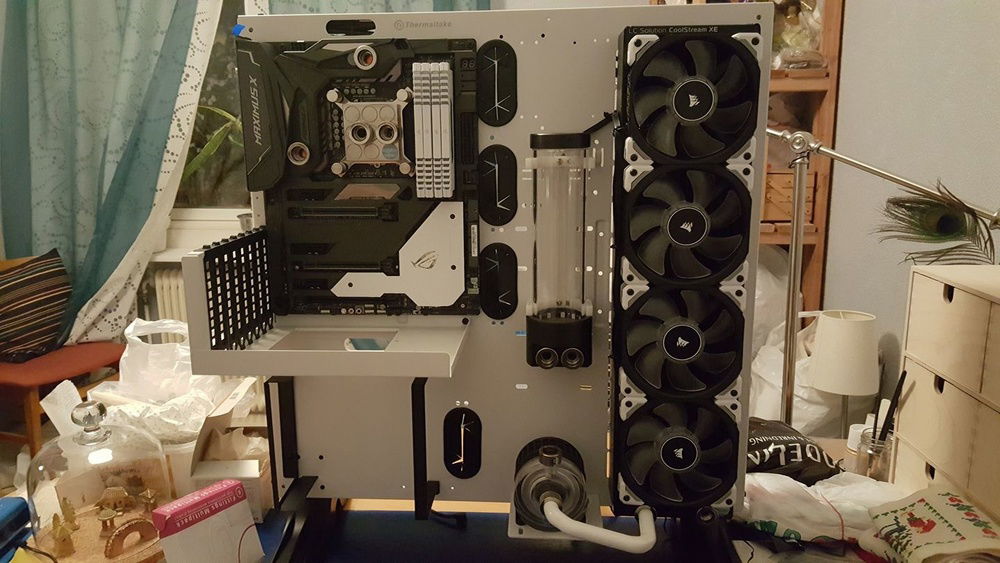 Thermaltake Core P5 Snow ed fitted with: Rad Res Pump Motherboard (with white carbon vinyl) Fans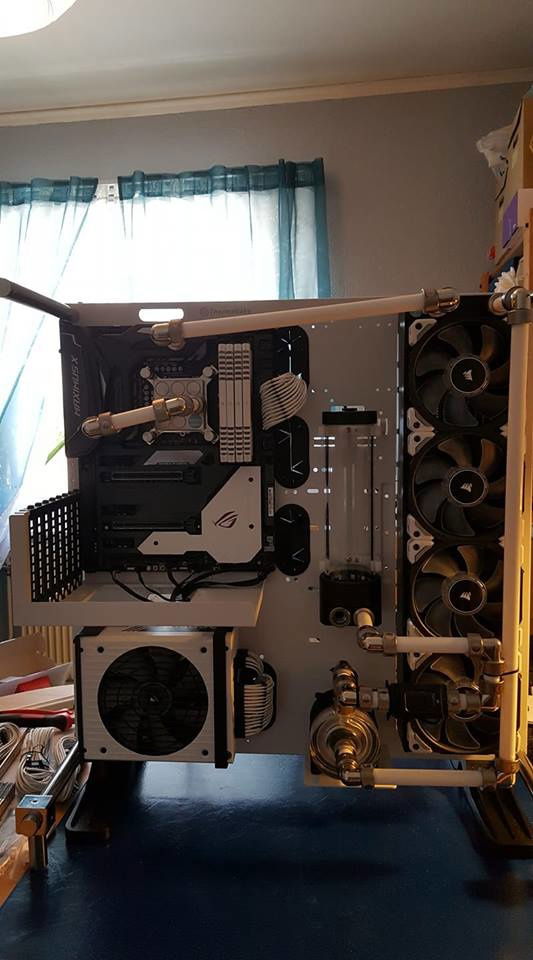 Trail and error with the tubing.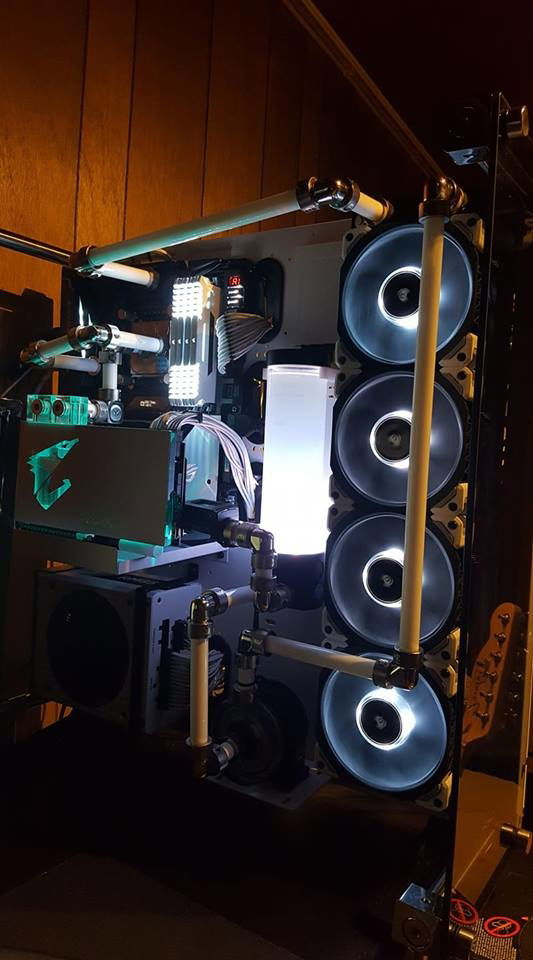 PC done for now, but will soon get fixed for competition.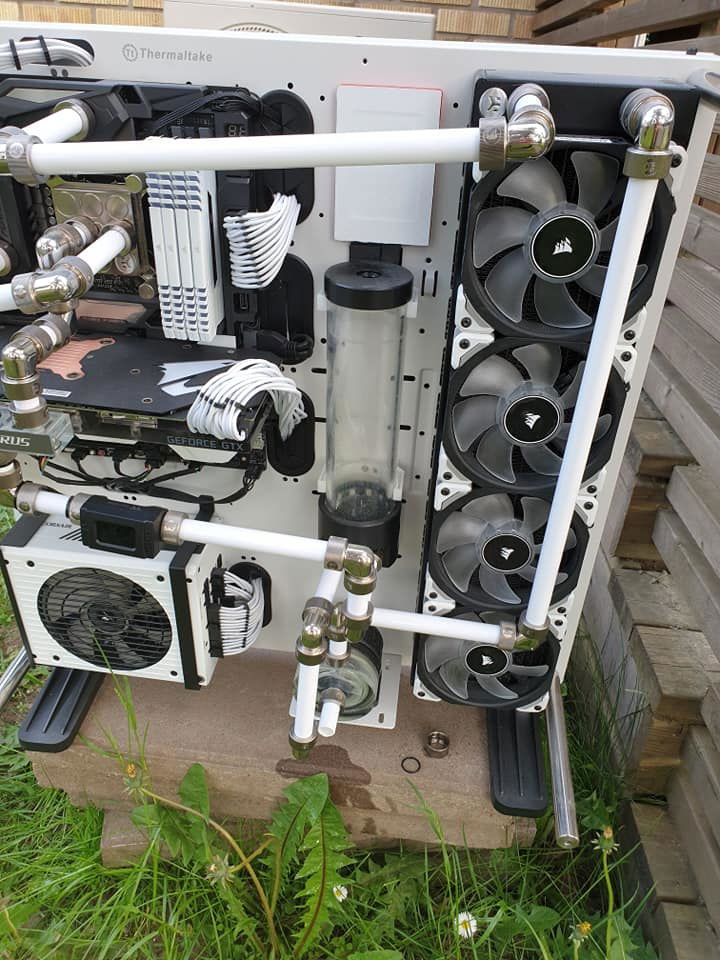 Emtying the water outside (quite funny looks from my nabour)
Nearly stripped Thermaltake Core P5 case.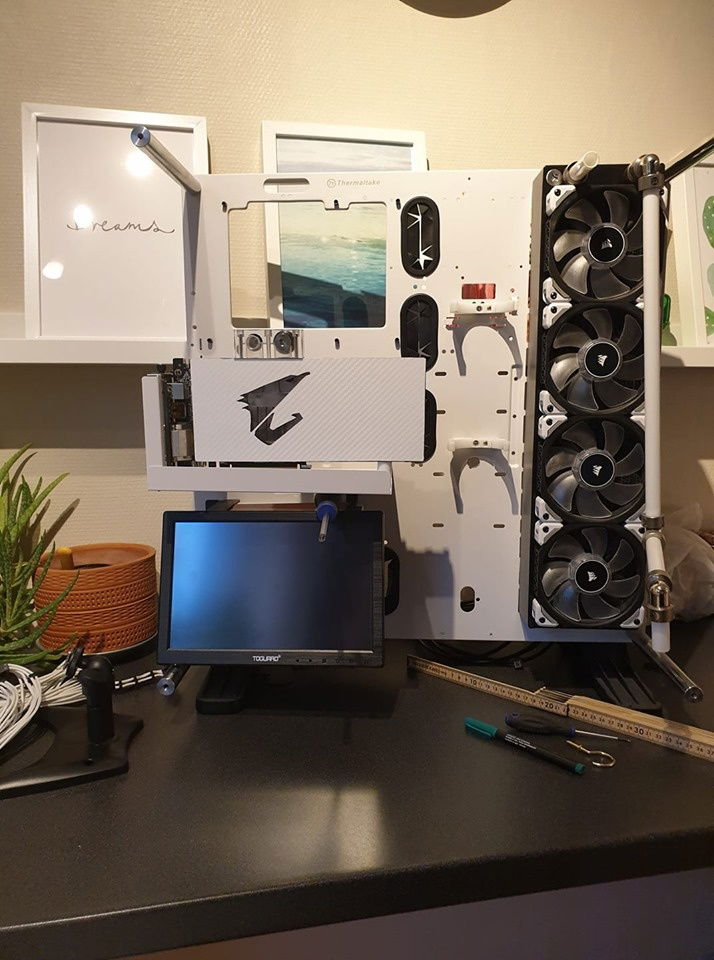 Testing the fit for the 10.1" Toguard screen