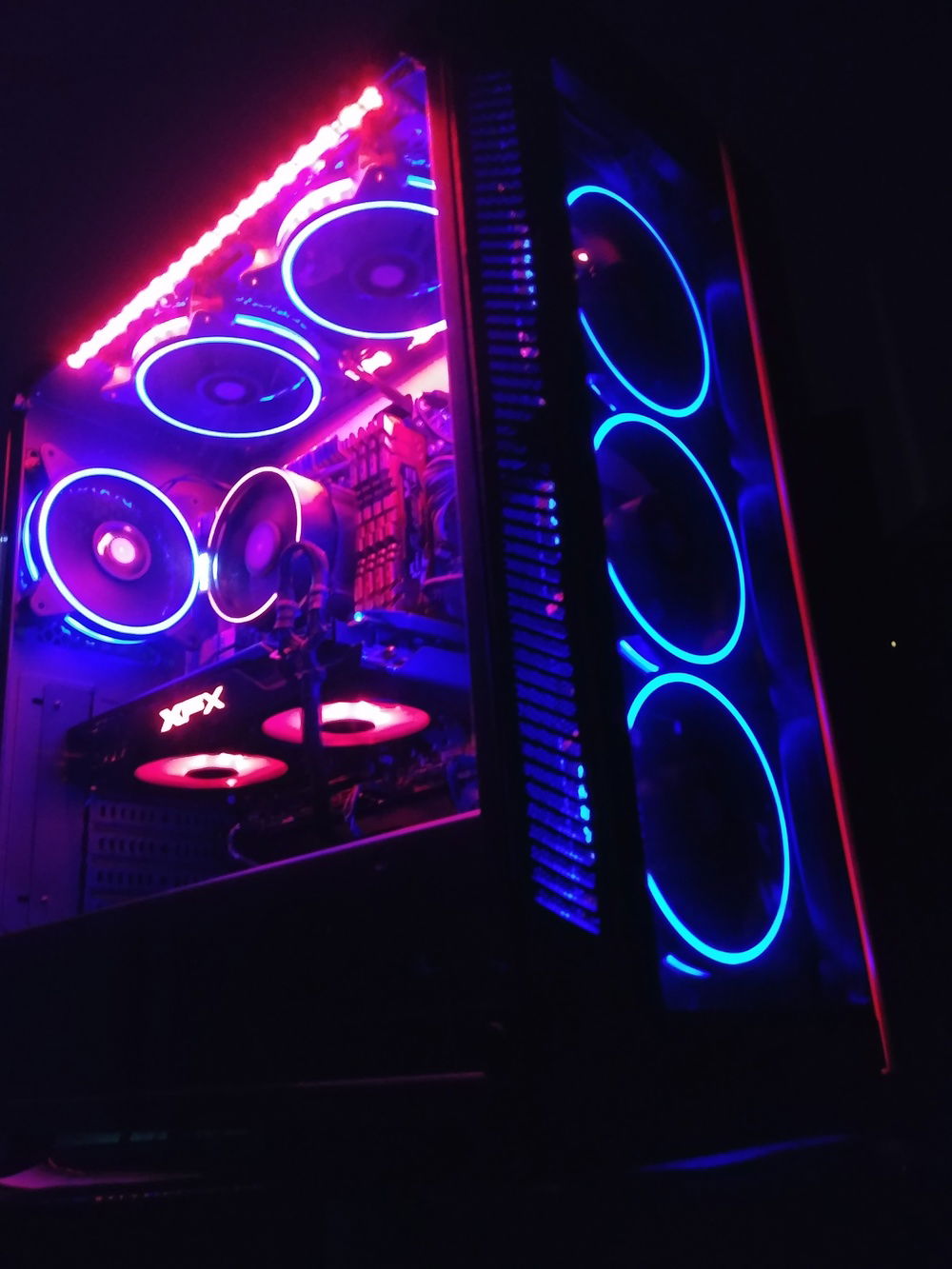 I wanted to go for a light ring theme, as my daughter's build has full colored RGB fans, so I wanted something a little different and most of the ring fans out there weren't discreet rings like these.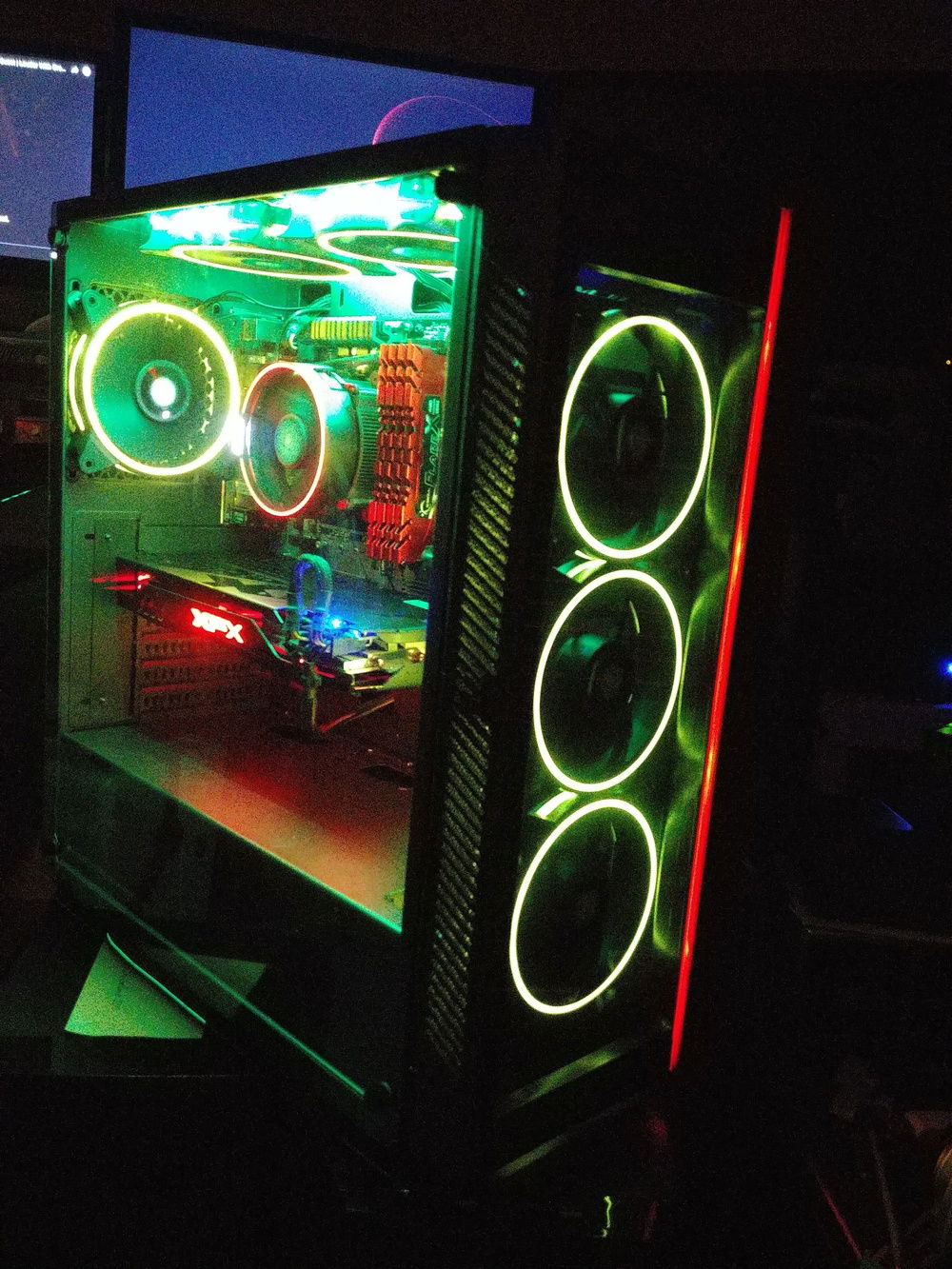 My daughter gave me the little figure that's on the GPU, it's Wasabi......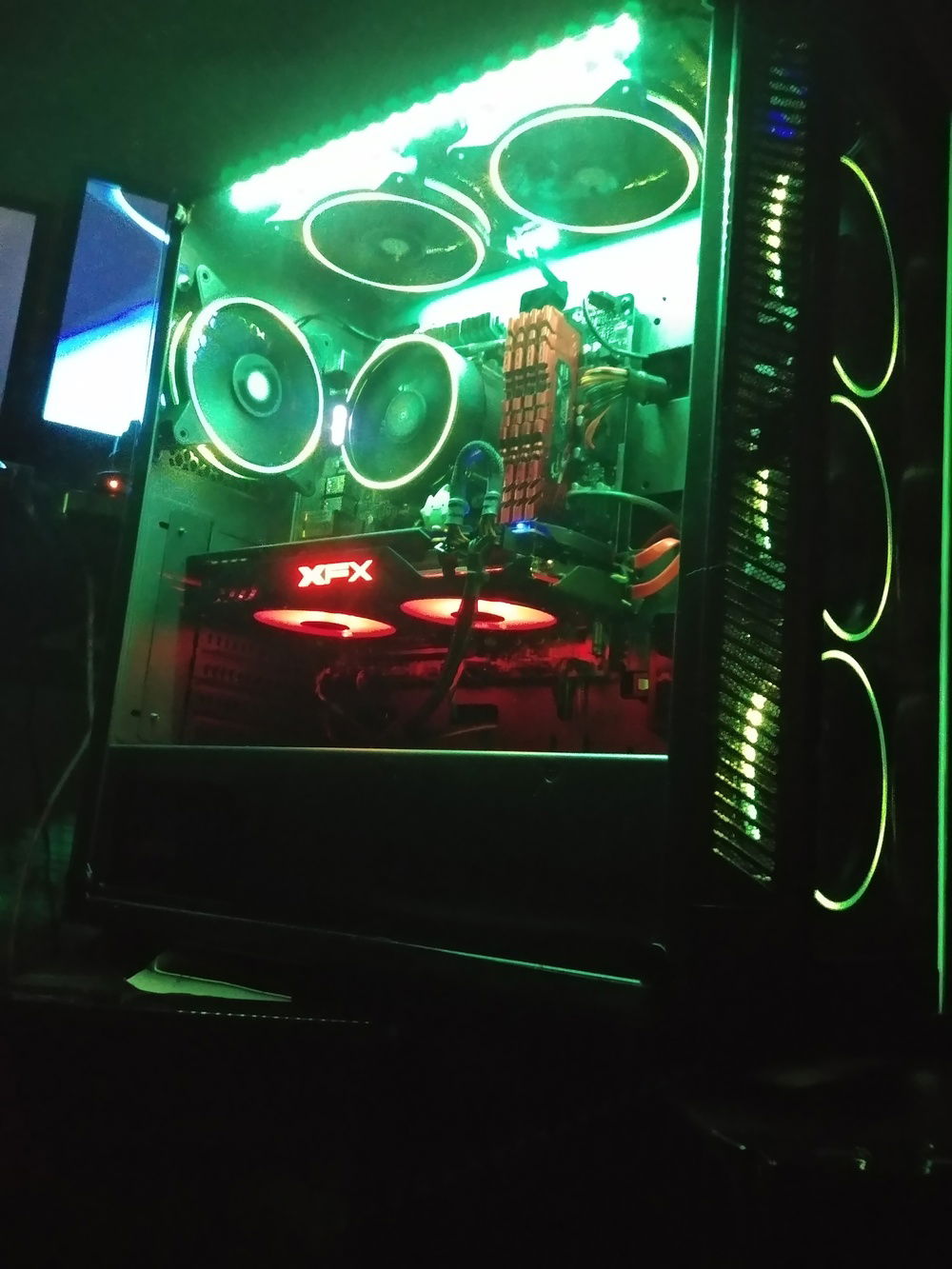 You can buy this same GPU for $88 right now, very overclock-able.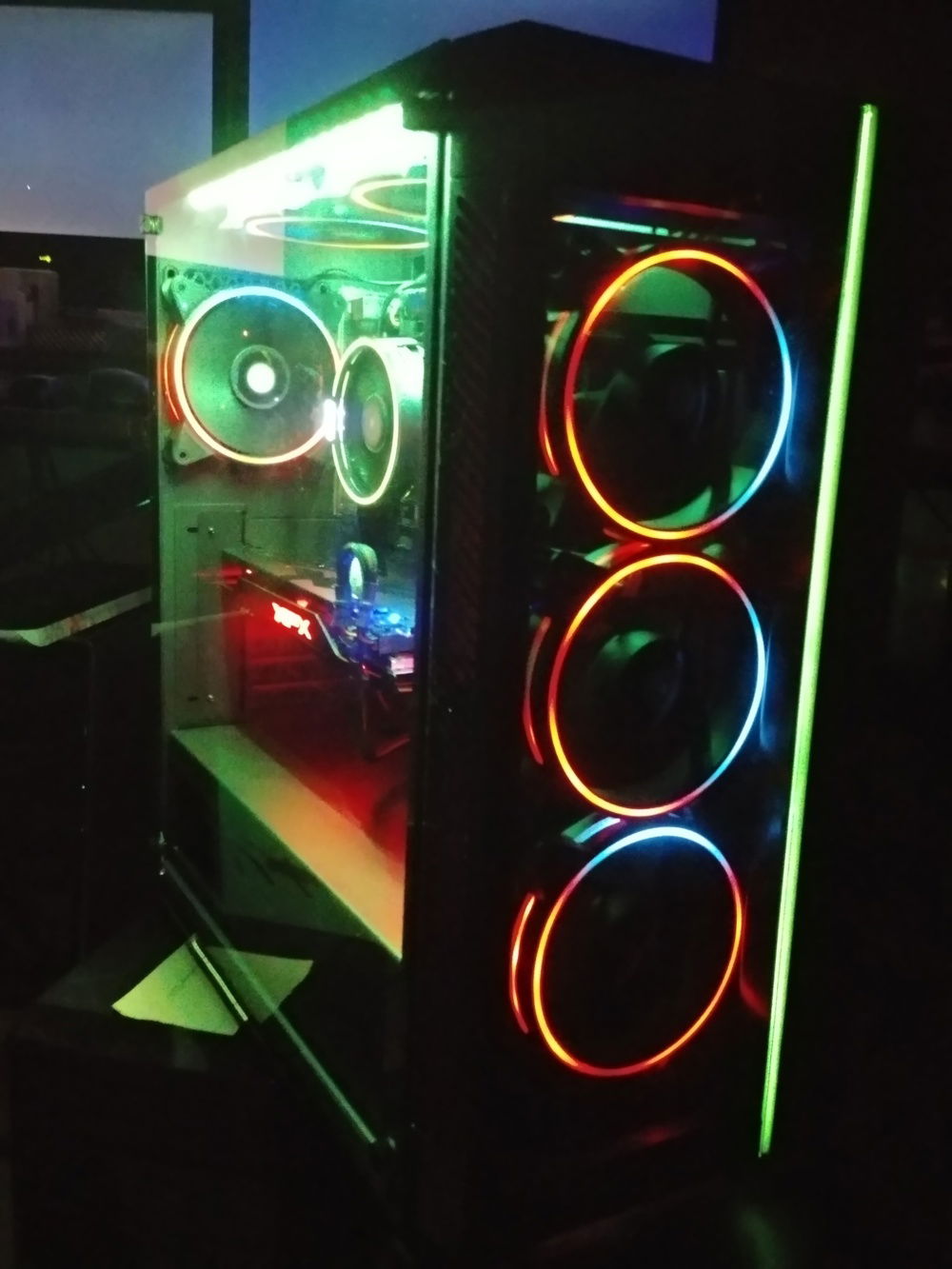 I love the endless combinations of RGB - the light strips, AMD Wraith Spire and case RGB lights are controlled by software via RGB headers. The MoBo has two 12v RGB headers and one 5v RGB header - at this price point, definitely the most versatile board I have bought.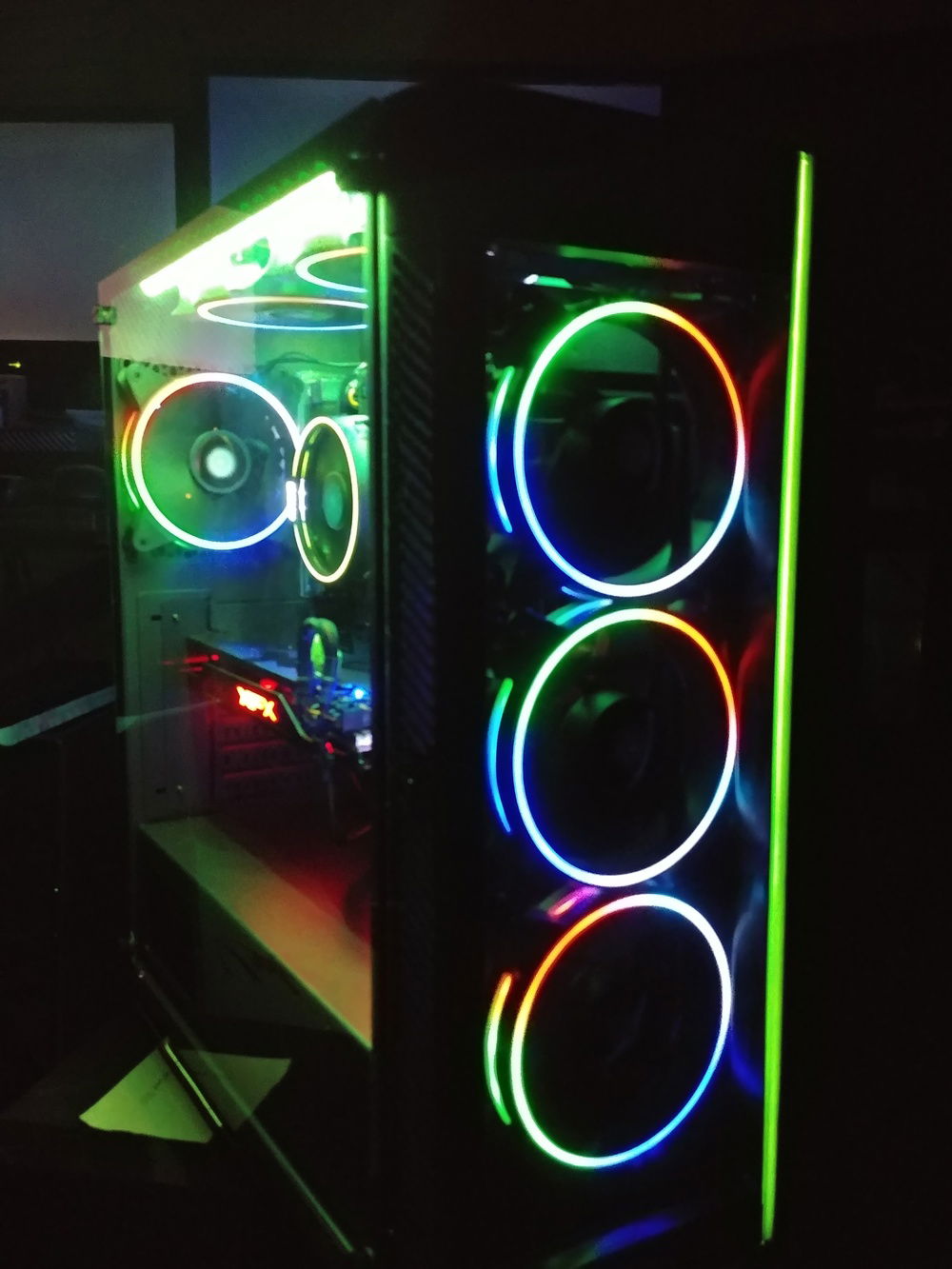 For the price, this AsiaHorse fan kit is amazing and a great solution if you don't have the budget for software controlled RGB fans. This is also a minus for those who do have RGB headers as these cannot be controlled by software.