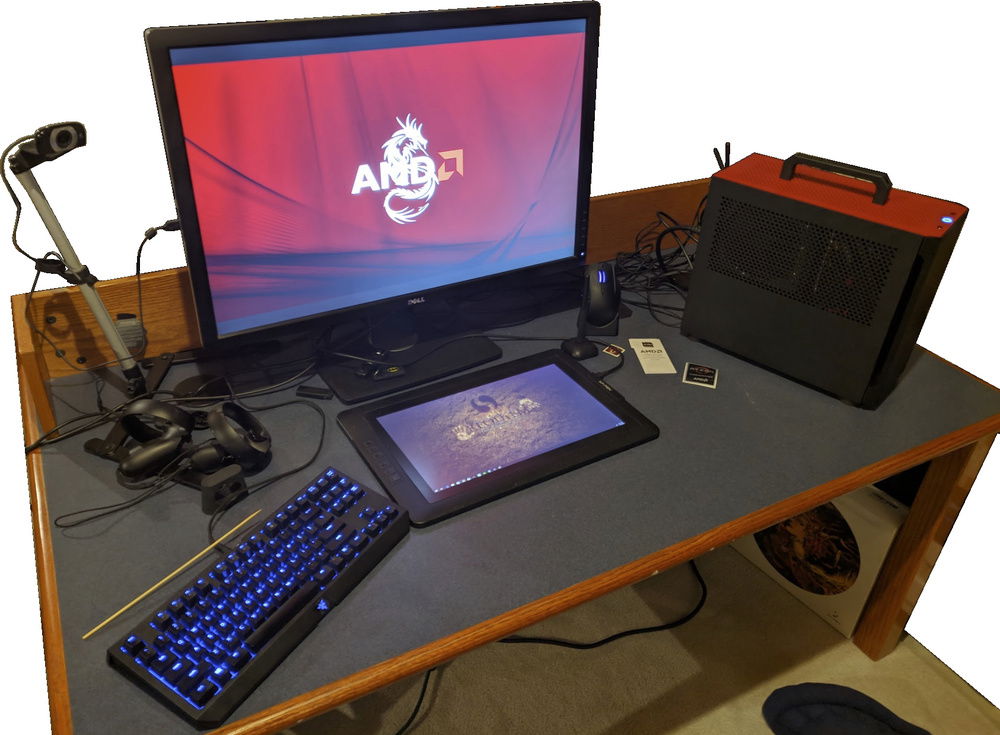 Desk as it is now. 30" 16:10 screen and XP-Pen Touchpad.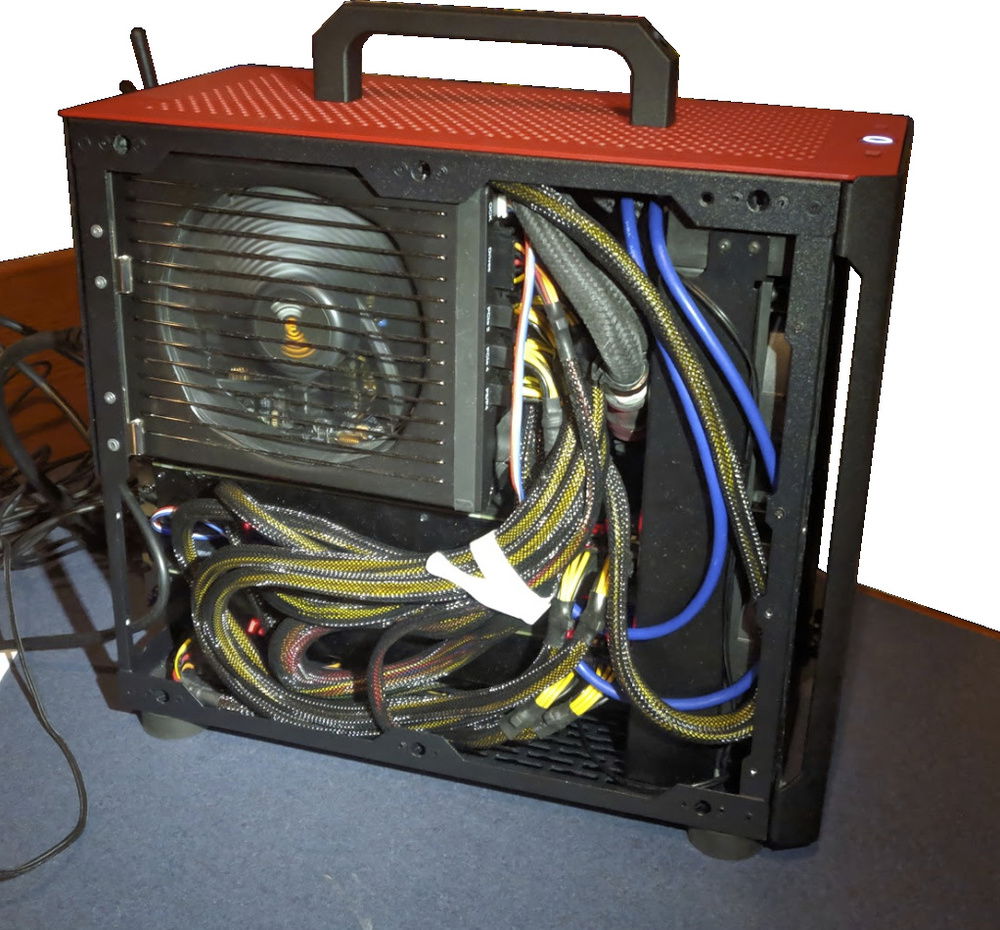 Wiring may look horrendous, but the case is breathable on the bottom, top, half each side and front and this PSU doesn't trip rails.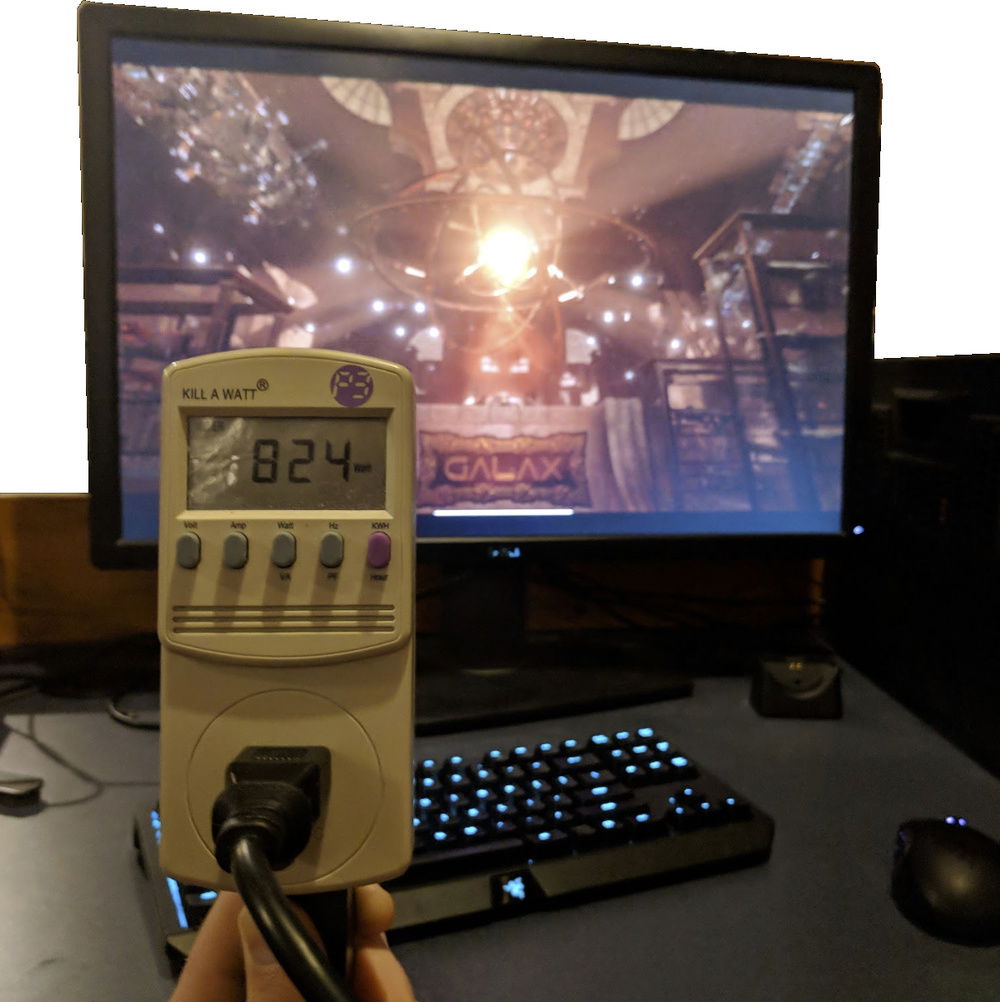 Max system level power draw @ wall after undervolt overclock.
If only Silverstone did 2 things: 1) didn't trip rails when the dual Vegas powered up and 2) had a second EPS connection PSU side so I didn't have to run a EPS Splitter.