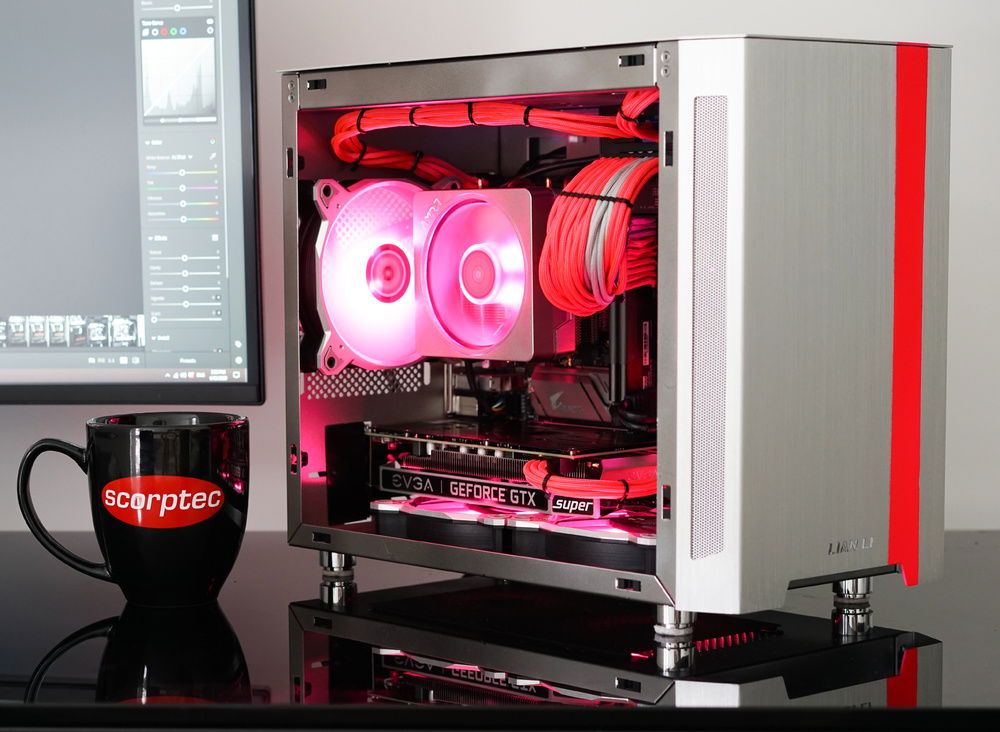 Pink Panther. When I offered to build my colleague a budget gaming pc in this Lian Li Tu150 he only asked that it be pink. So pink it is, and it is smoooth.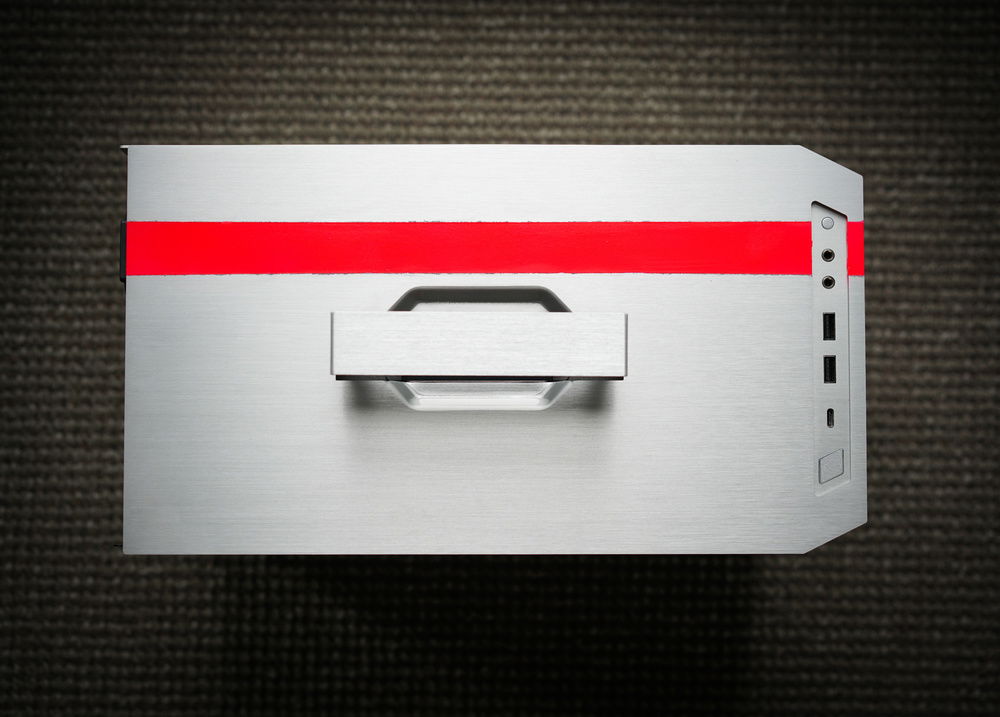 I wanted to have a crack at a racing stripe. Most of the time painting is a bit hit and miss with me. This is an etching primer, flat white primer, some left over neon pink from another project and a clear gloss top coat. It turned out pretty well, just the masking tape left a bit of residue at the paint edge and needed to be scraped off carefully.
I repainted the internal frame and Wraith Prism cooler to match the external frame and made some cables to match the racing stripe. There's actually a lot of spare space in there to work and I never felt cramped.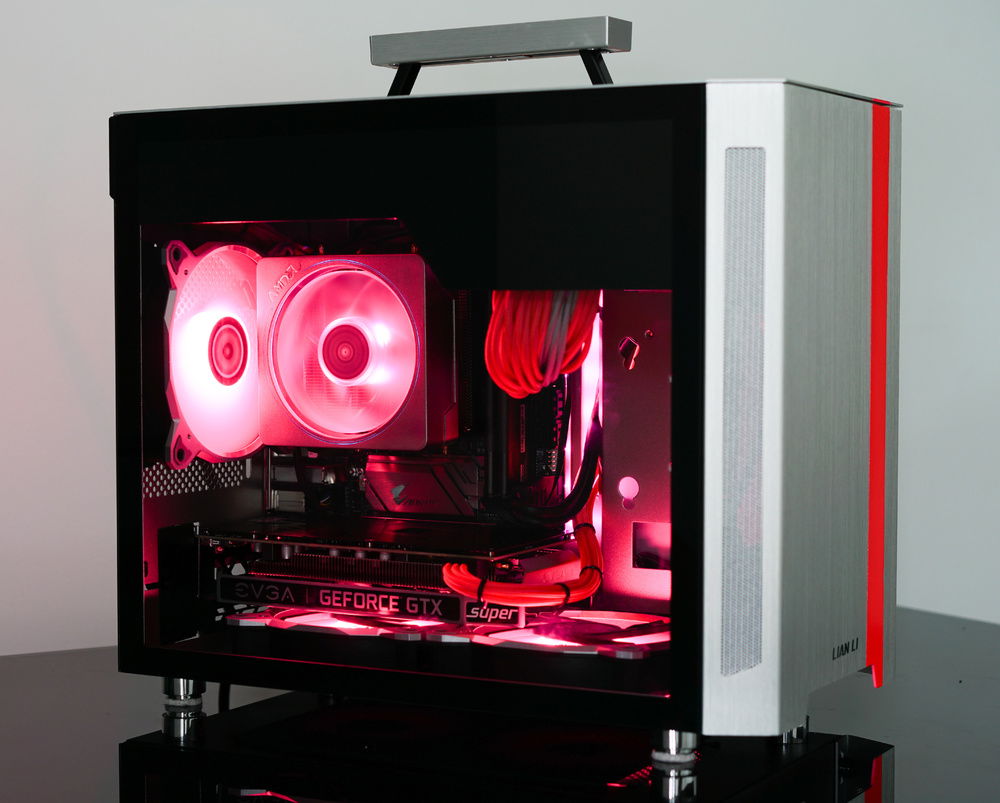 With the tempered glass front panel on. AMD Ryzen 5 2600, Gigabyte Aorus Wifi ITX, EVGA SC 1650 Super, Klevv 16gb DDR4 3200mhz, Crucial 500gb NVMe M.2, Silverstone SFX 500w Gold.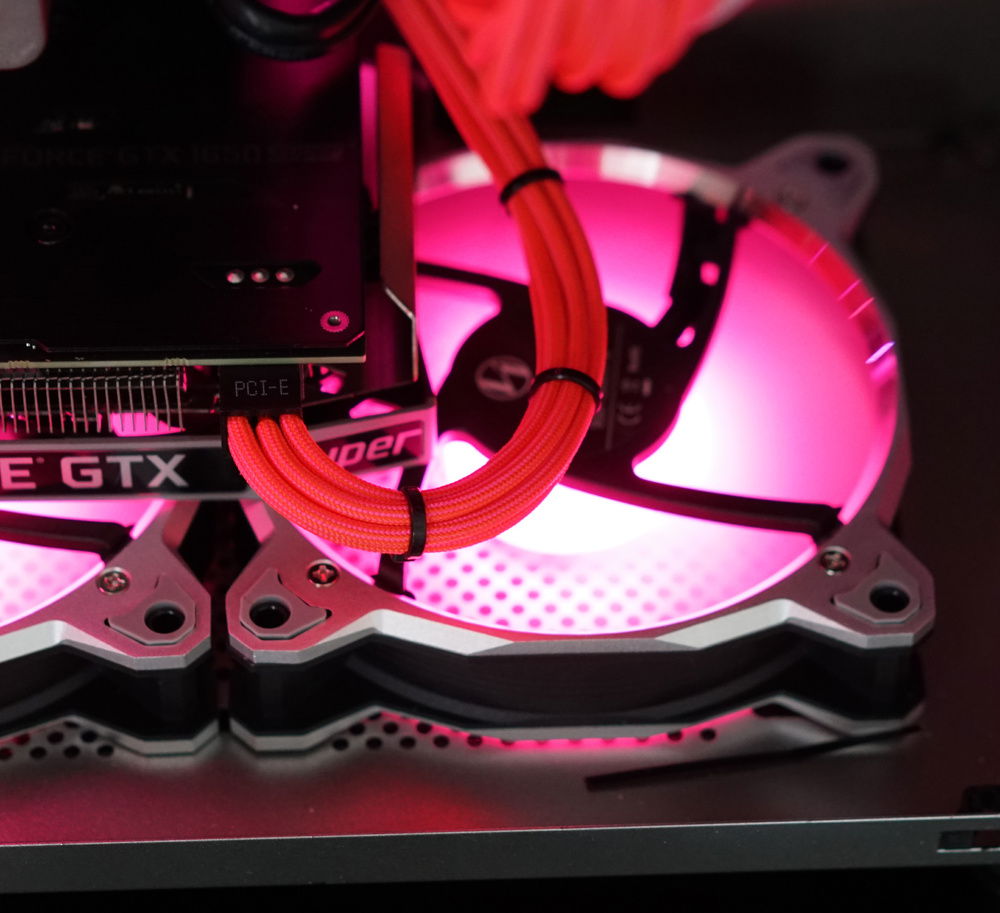 A close up of my pcie cable. The pink RGB was provided by a set of Lian Li Bora Lite RGB Fans (12v non addressable) in a daisy chain with the wraith prism cooler. The motherboard also comes with a a few RGB LED's which were set static and matched to the header output.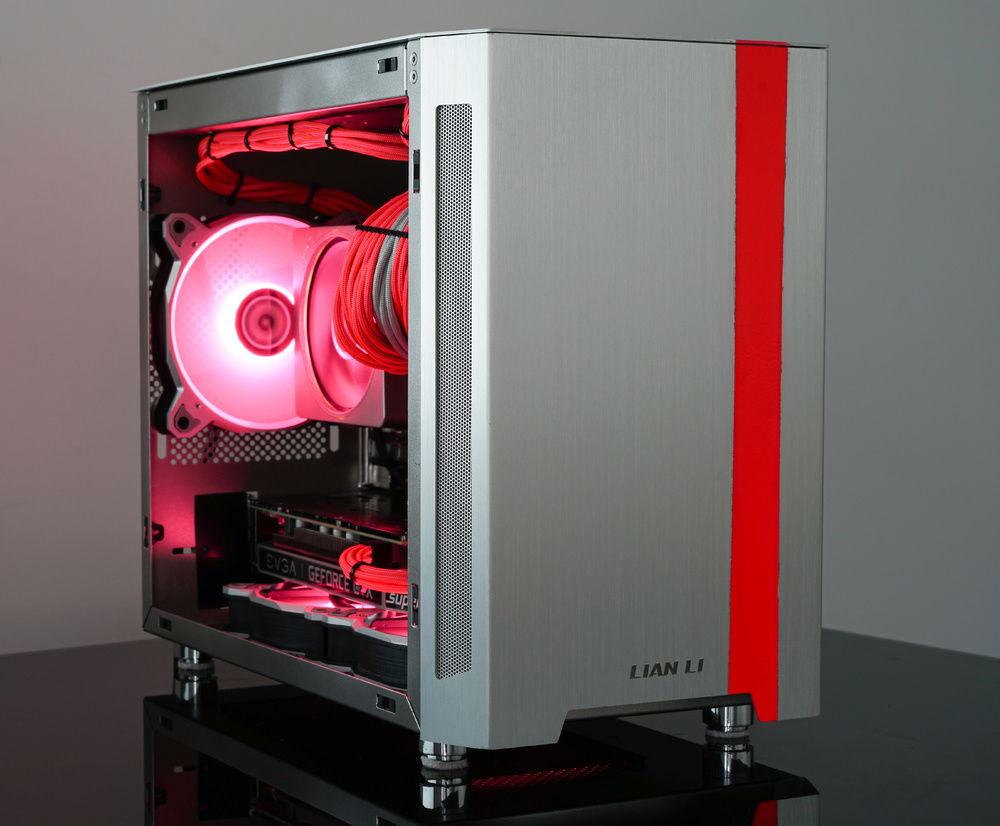 One other thing I did was replace the black stock landing craft feet with some small silver feet to give it a little more height and to match the exterior. Also, you can't see the 240mm magnetic dust filter I added to the underside of the case.