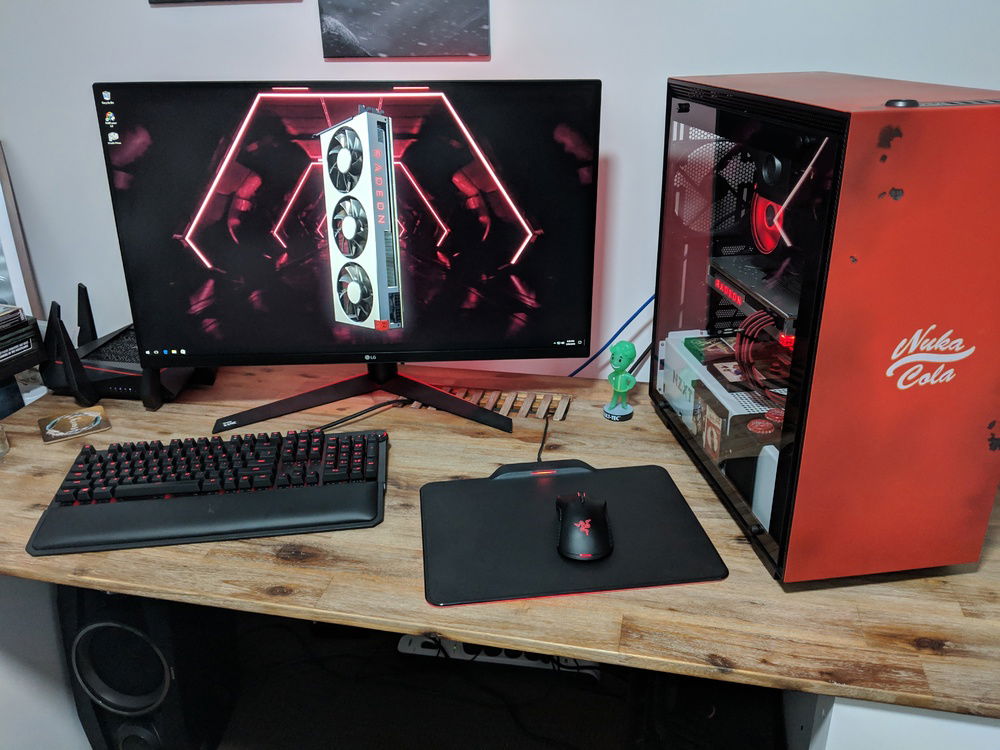 The final build in place and all things themed.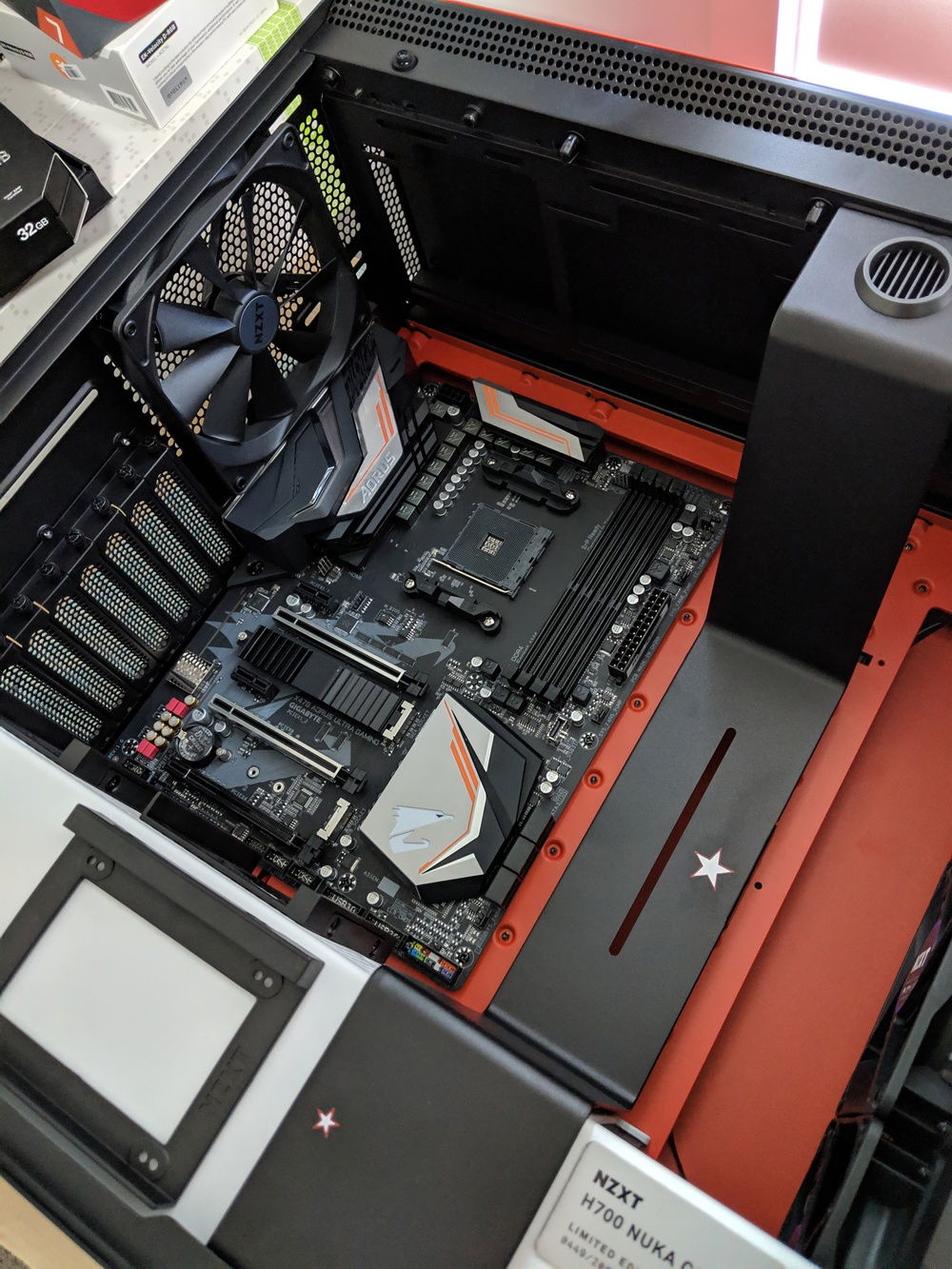 Mainboard in and I was already super happy with the colours and contrast.
A beautiful nude. These chips just look so damn good!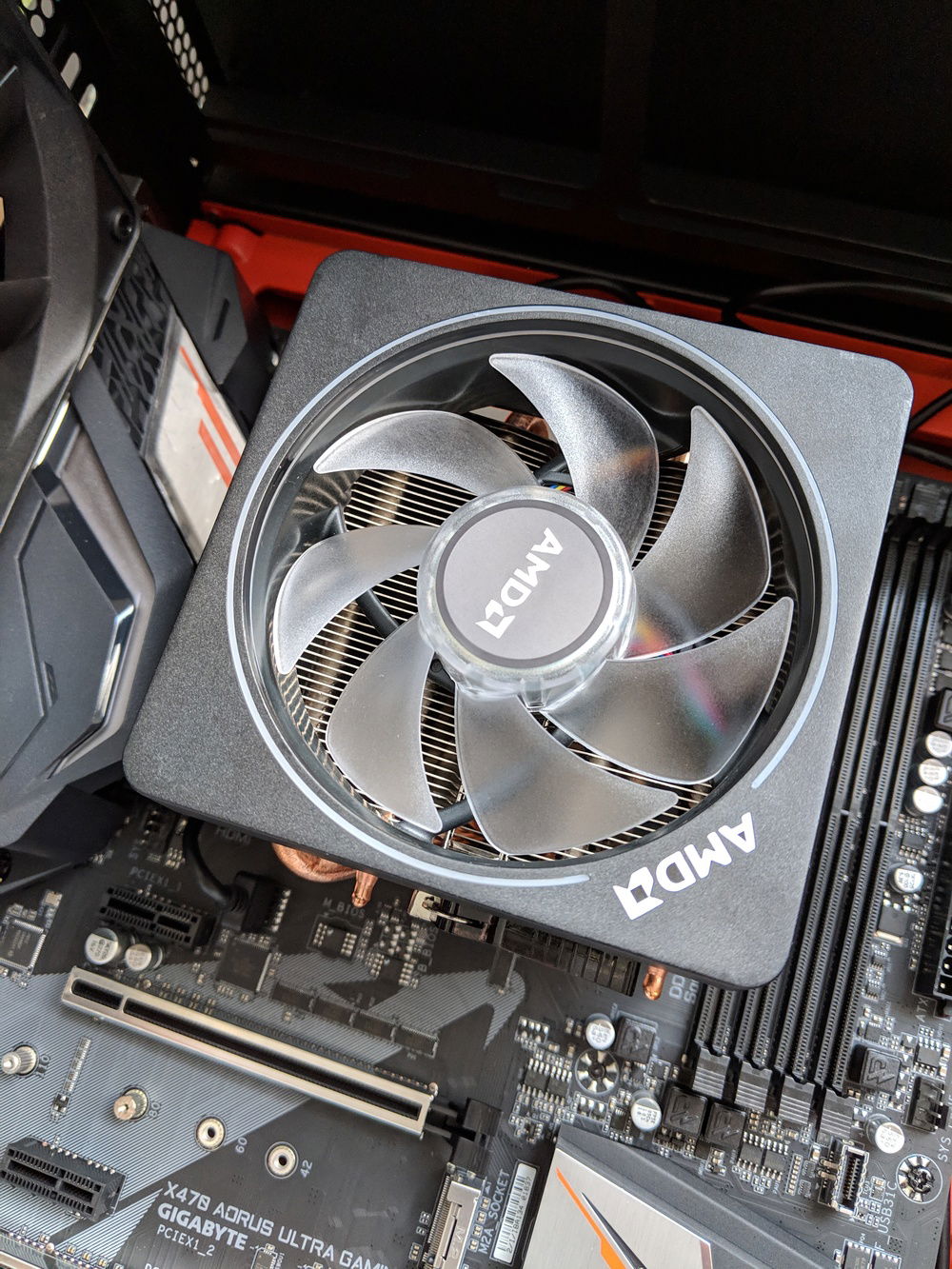 Tentatively put the wraith on upside down due to cable management. The unit has a couple cables to run and I wanted them to be hidden which required this orientation. Eventually put right way up and just worked harder on hiding the cables.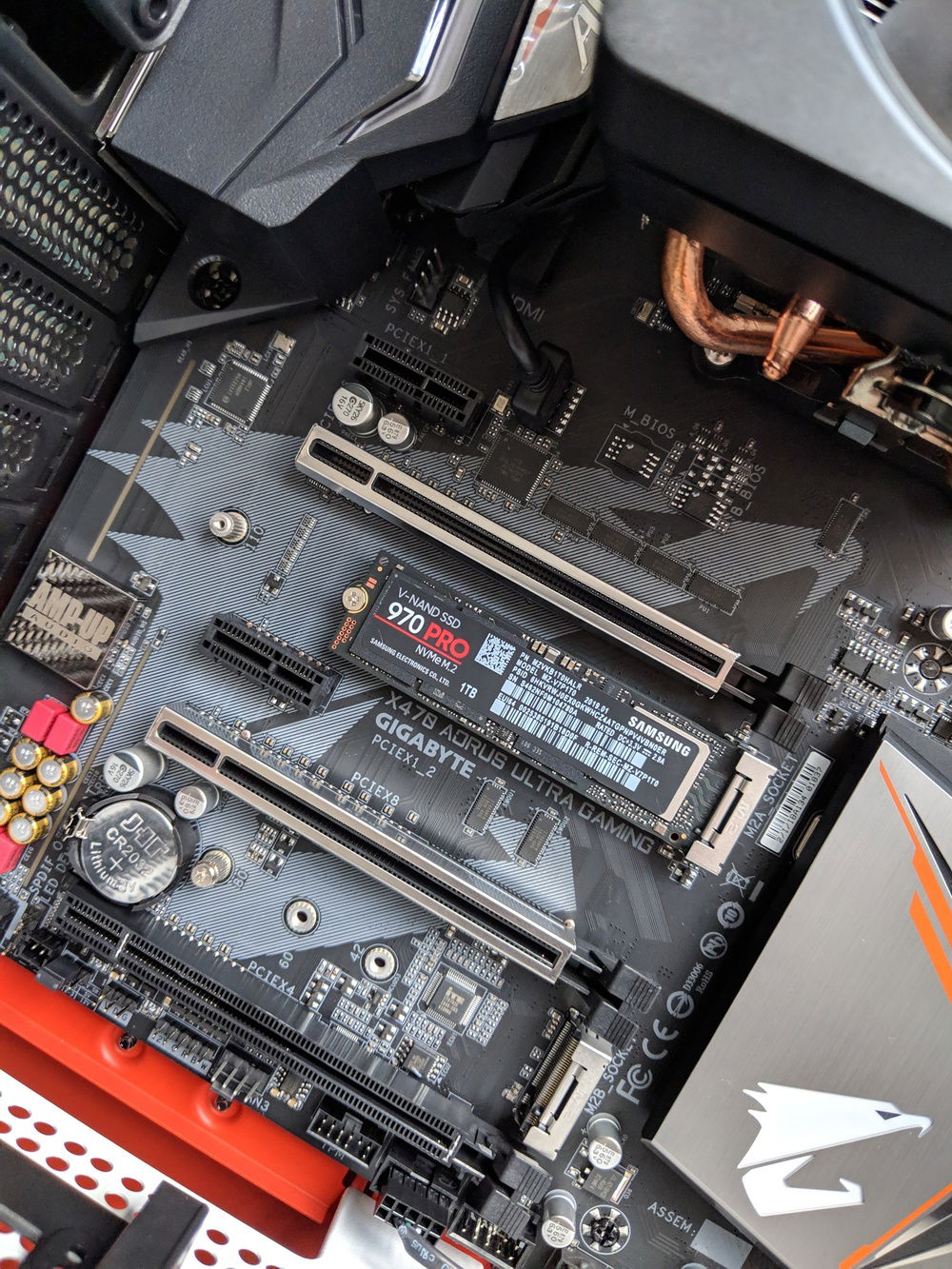 M.2 Drive installed, heatsink was then reapplied.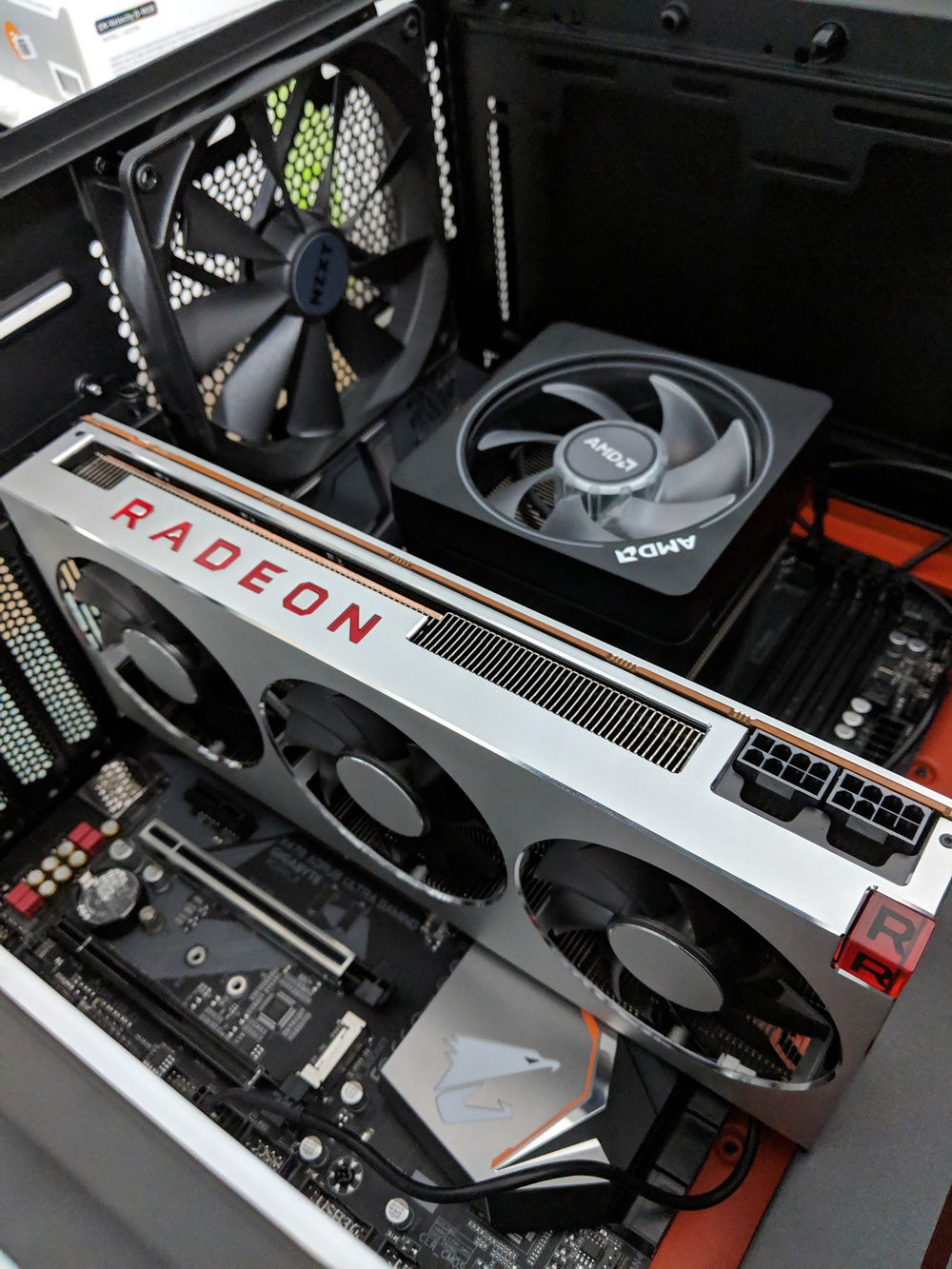 Radeon VII in and looking sweet.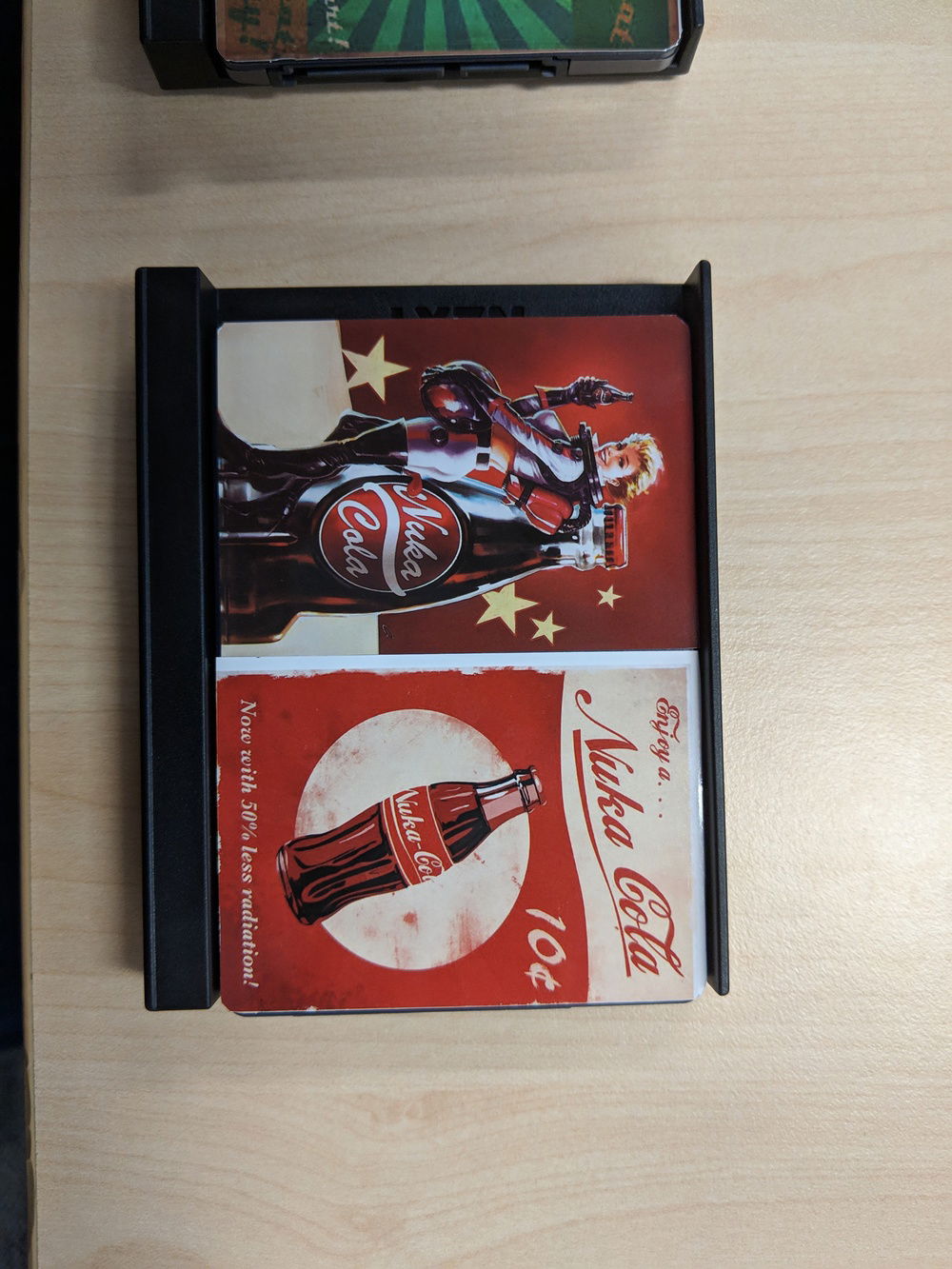 2TB Samsung QVO SSD 1 - I added Nuka Cola stickers to each 2.5 drive in order to theme the build.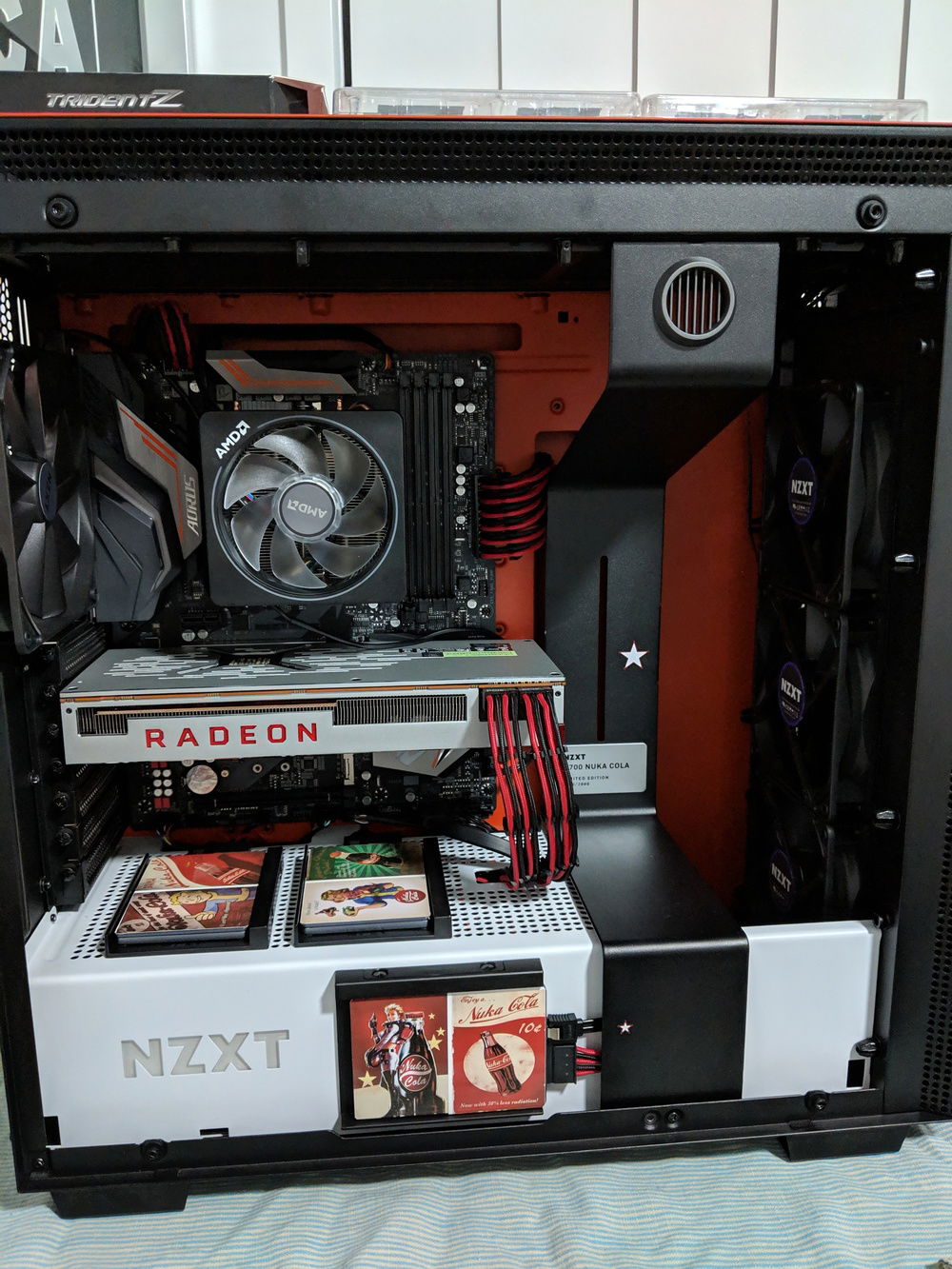 All assembled and the Wraith CPU cooler up the right way. I used Corsair Custom Sleeved Cables to keep with my theme.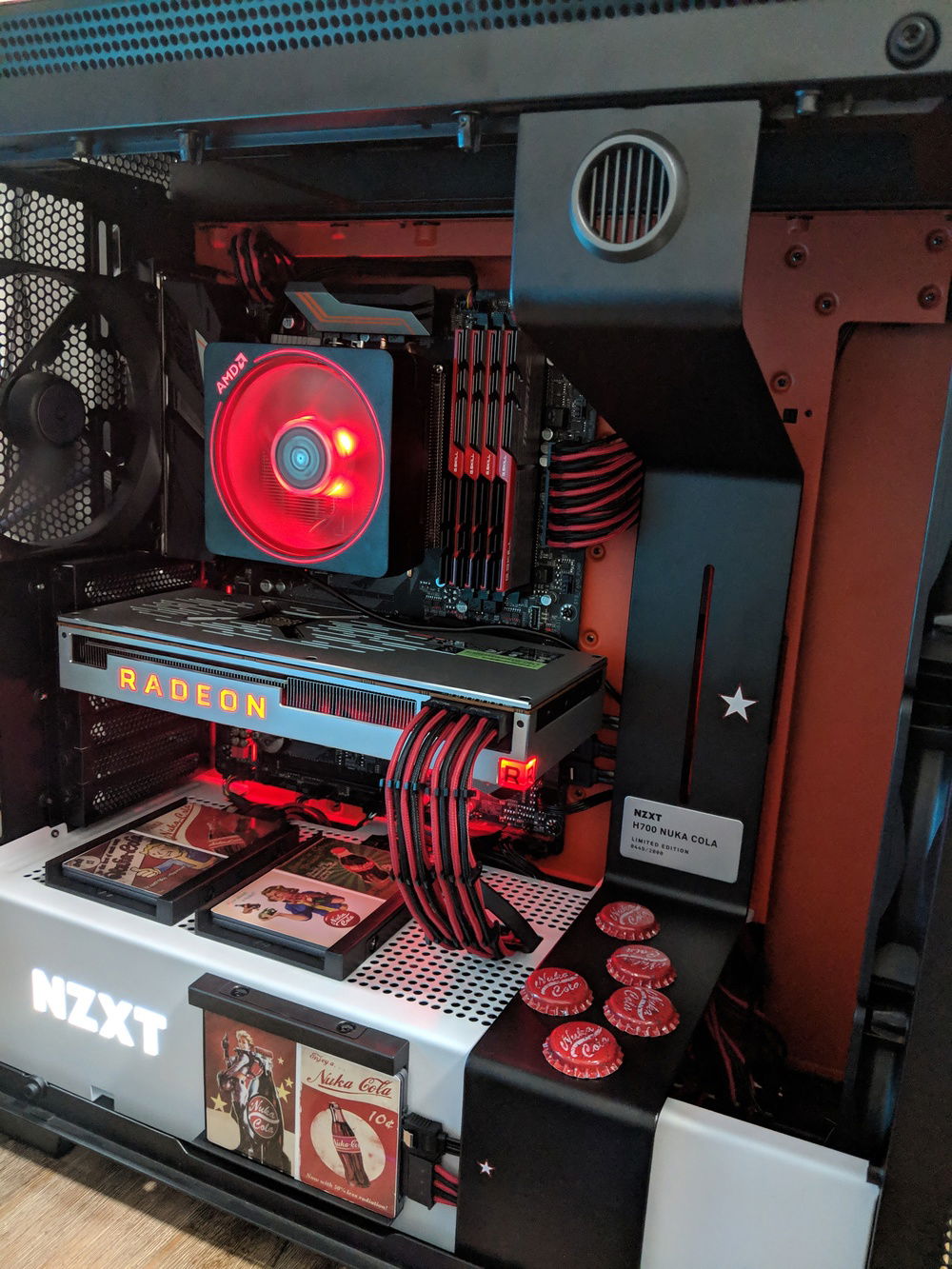 Lights on and testing, synching or RGB to Team Red.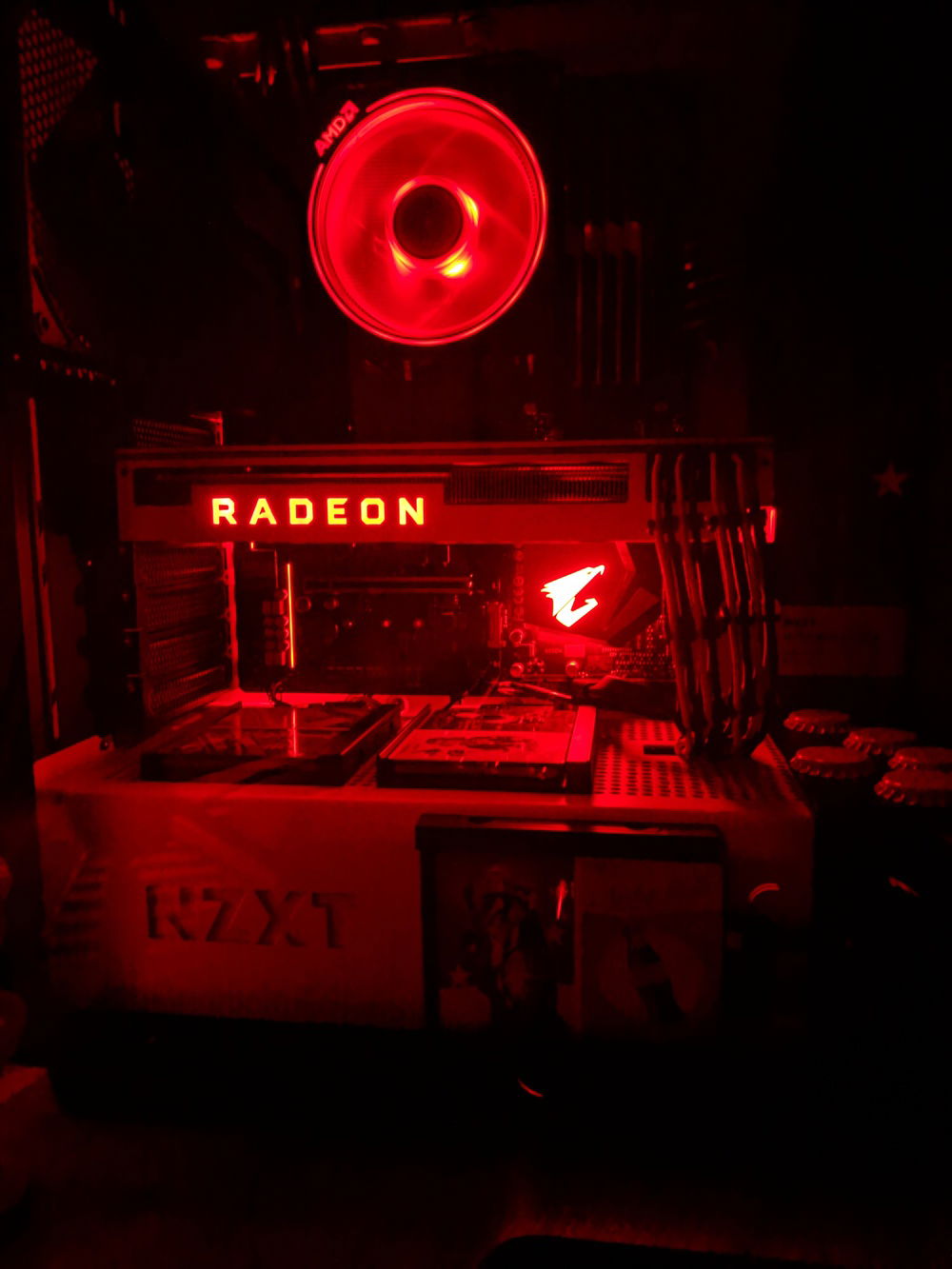 "I don't wanna set the world on fire....."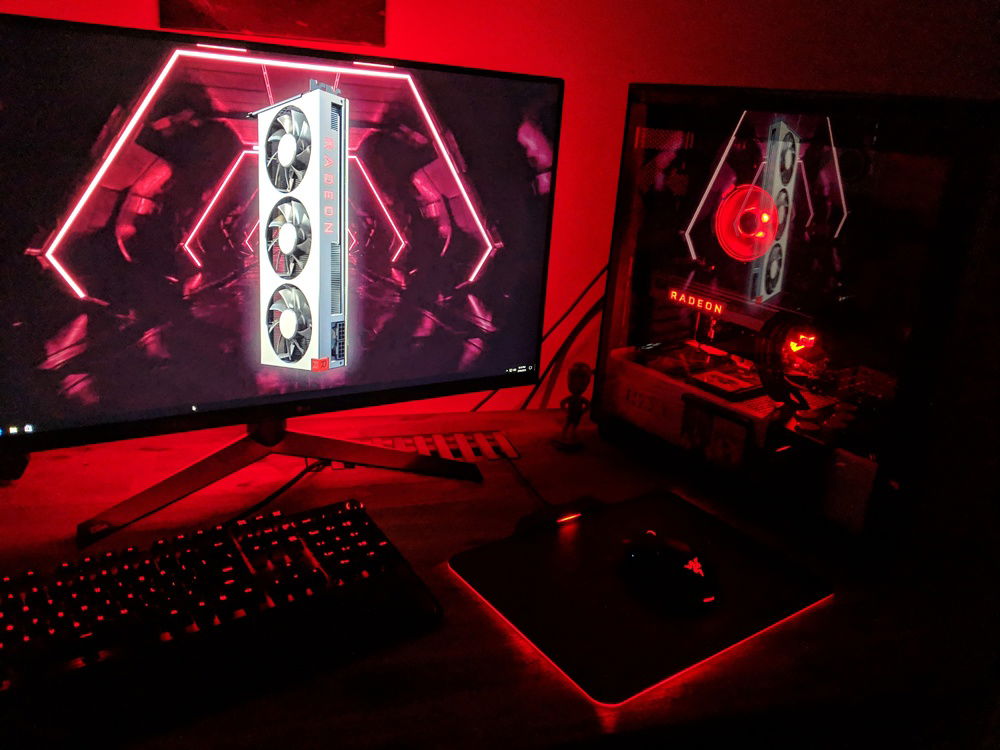 I see Red, I see Red, I see Red!