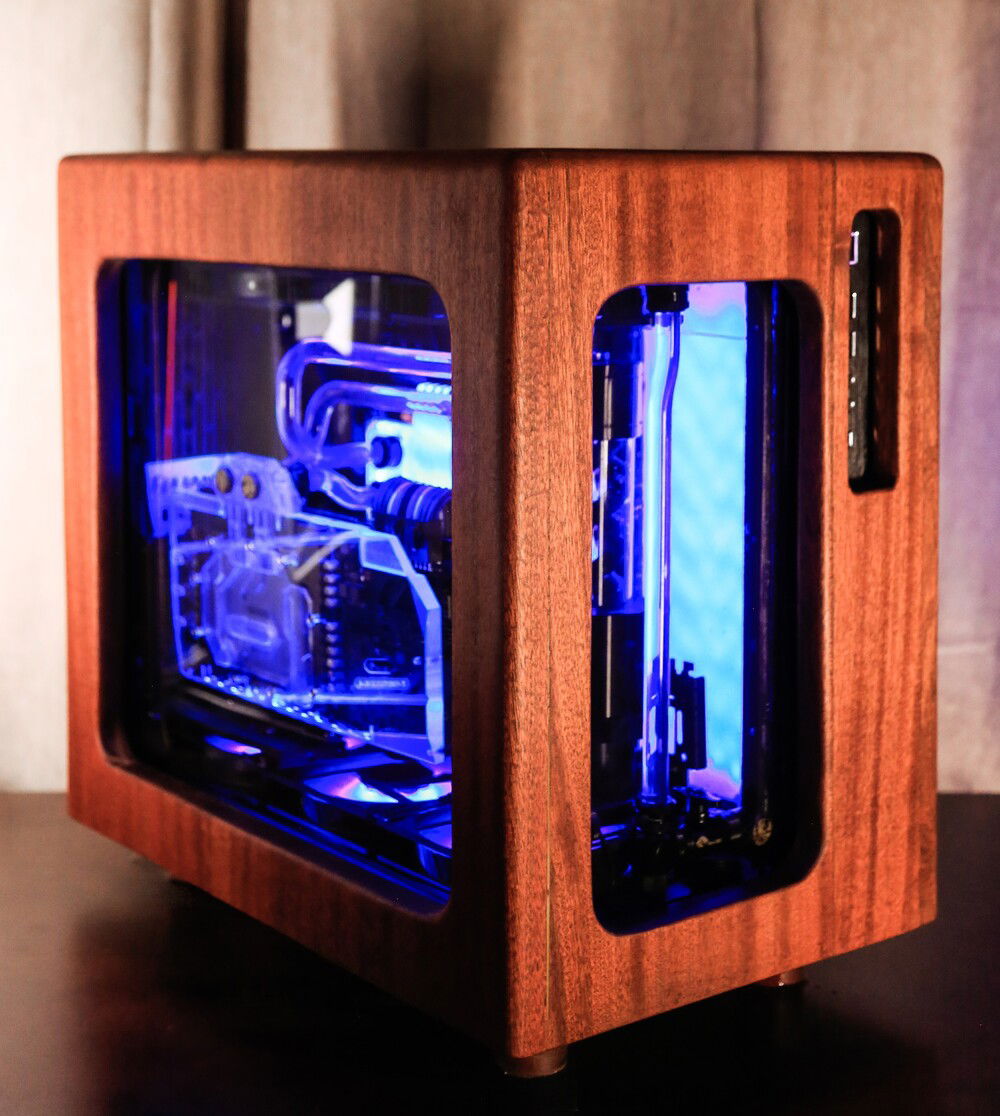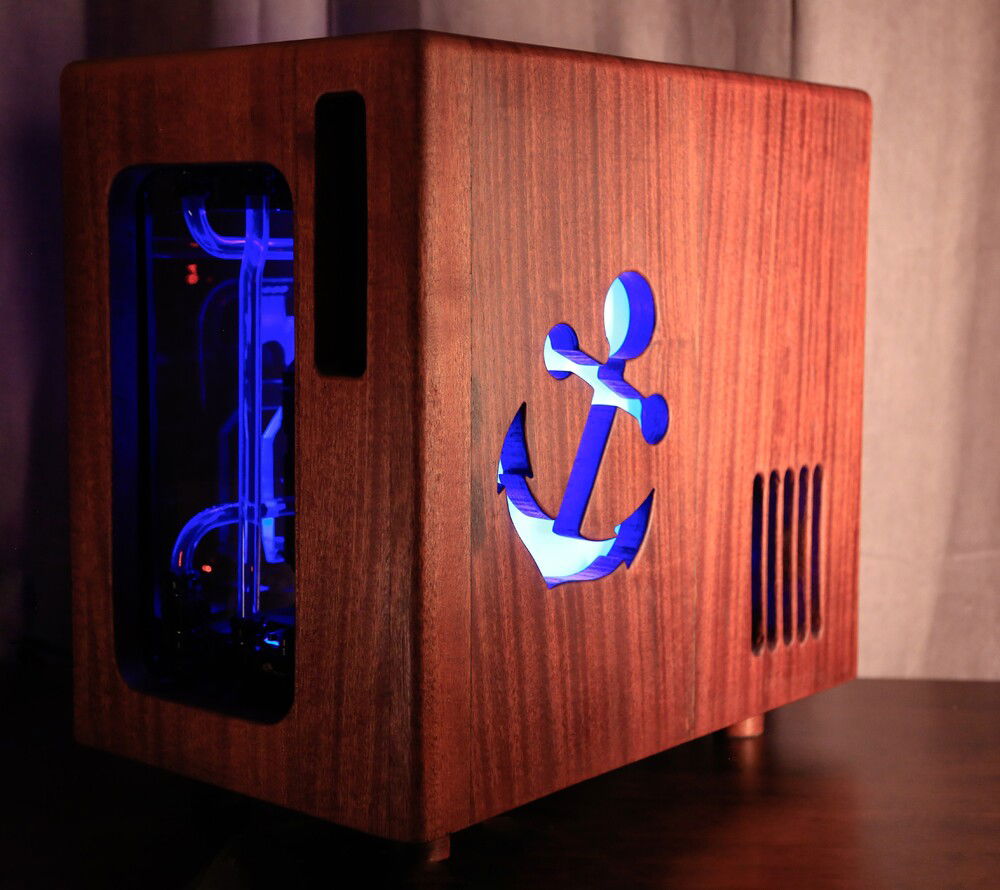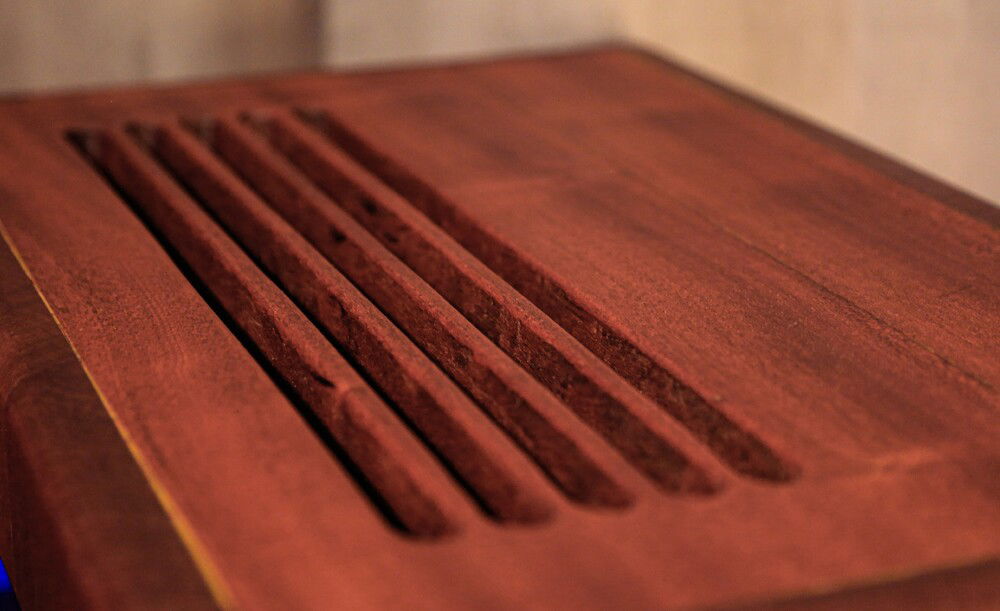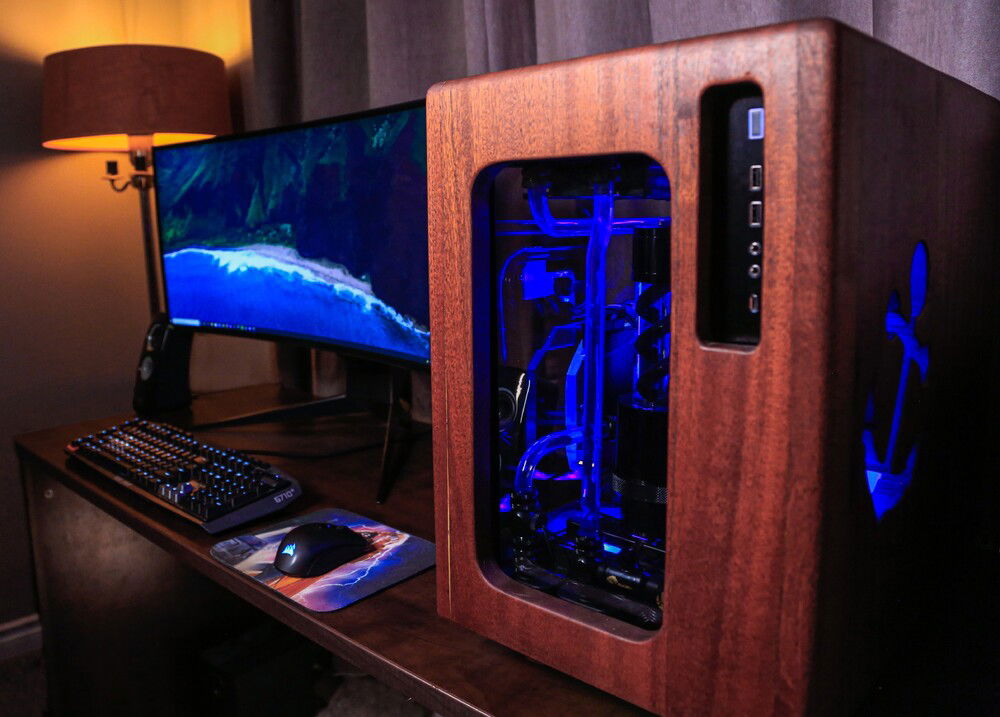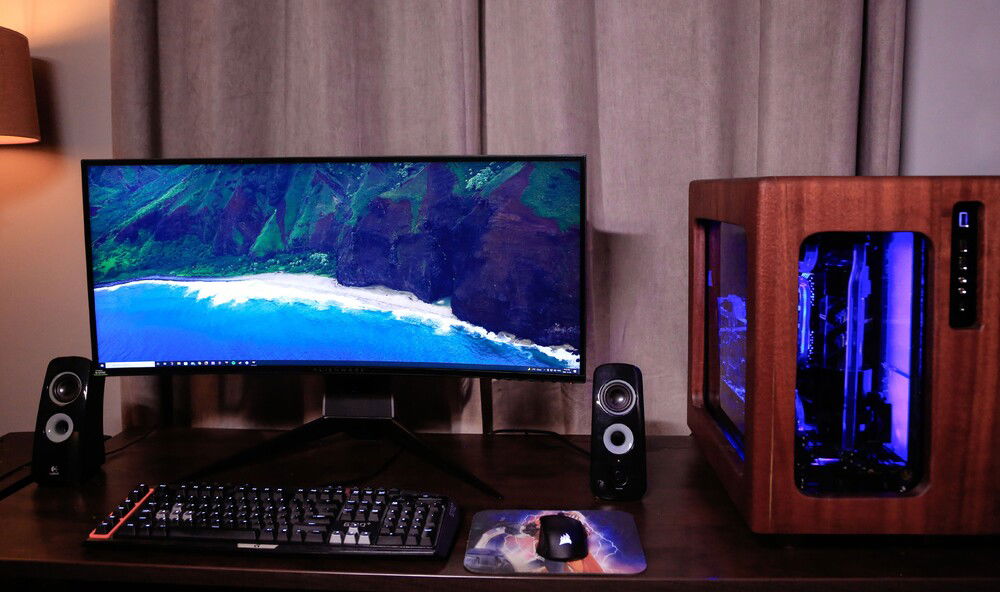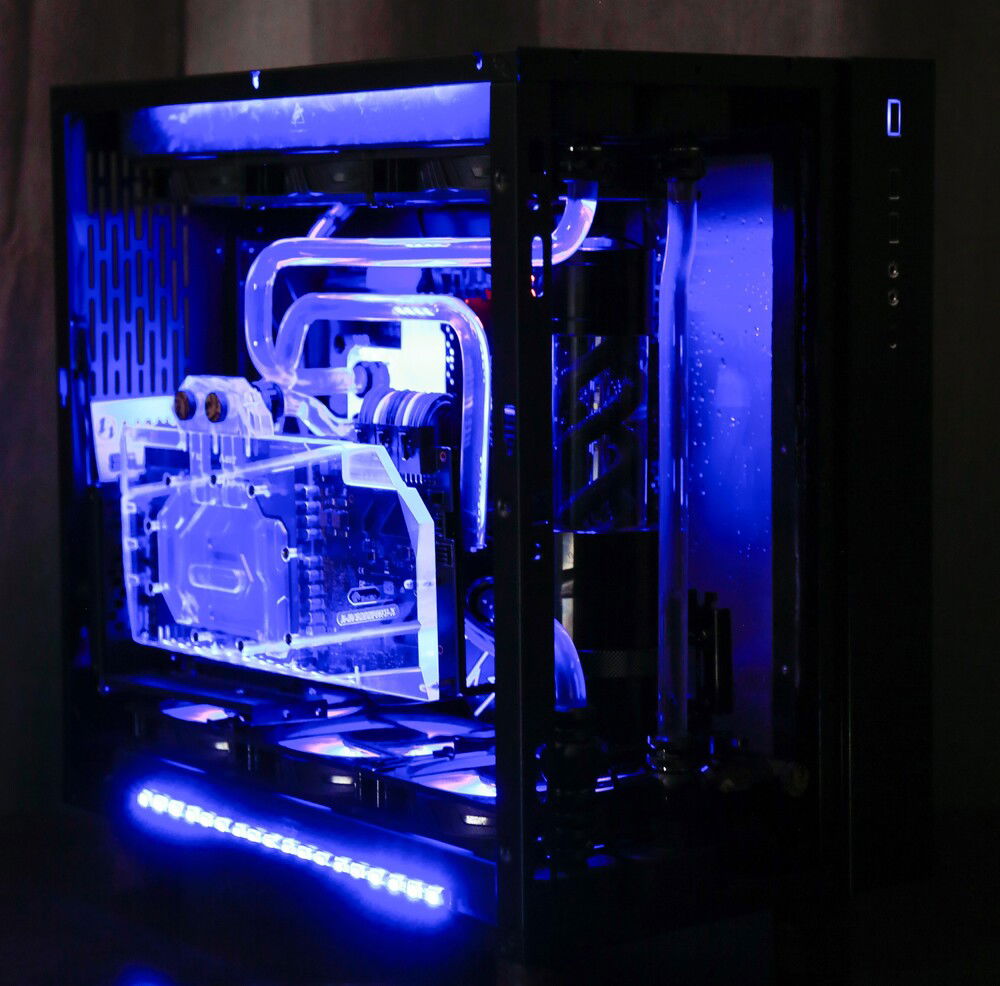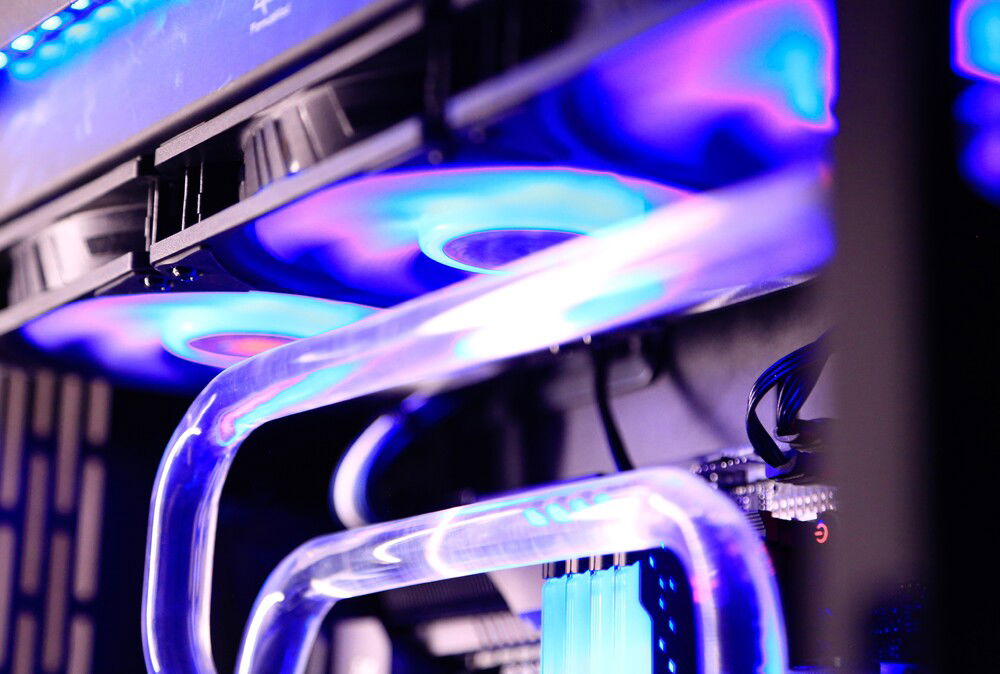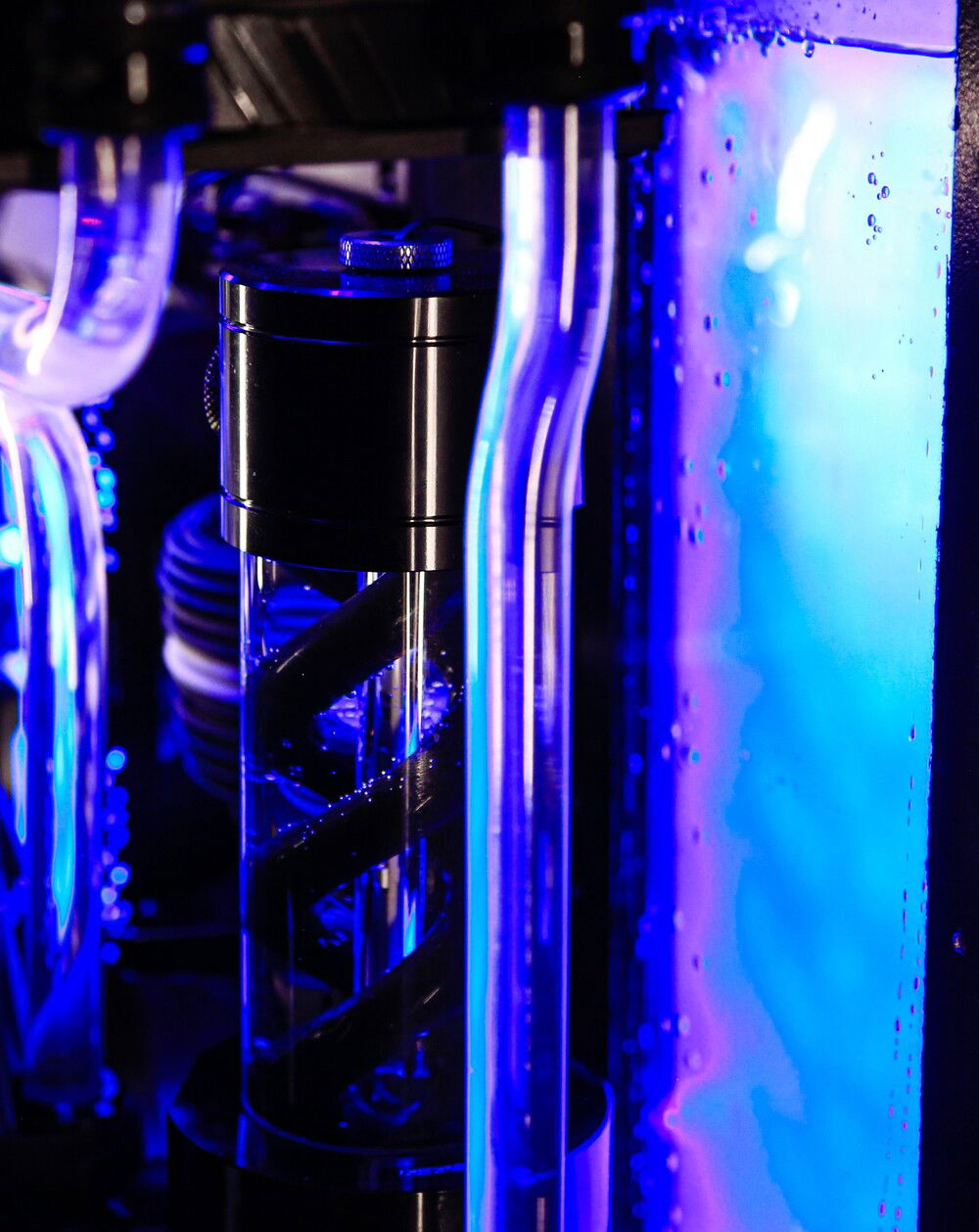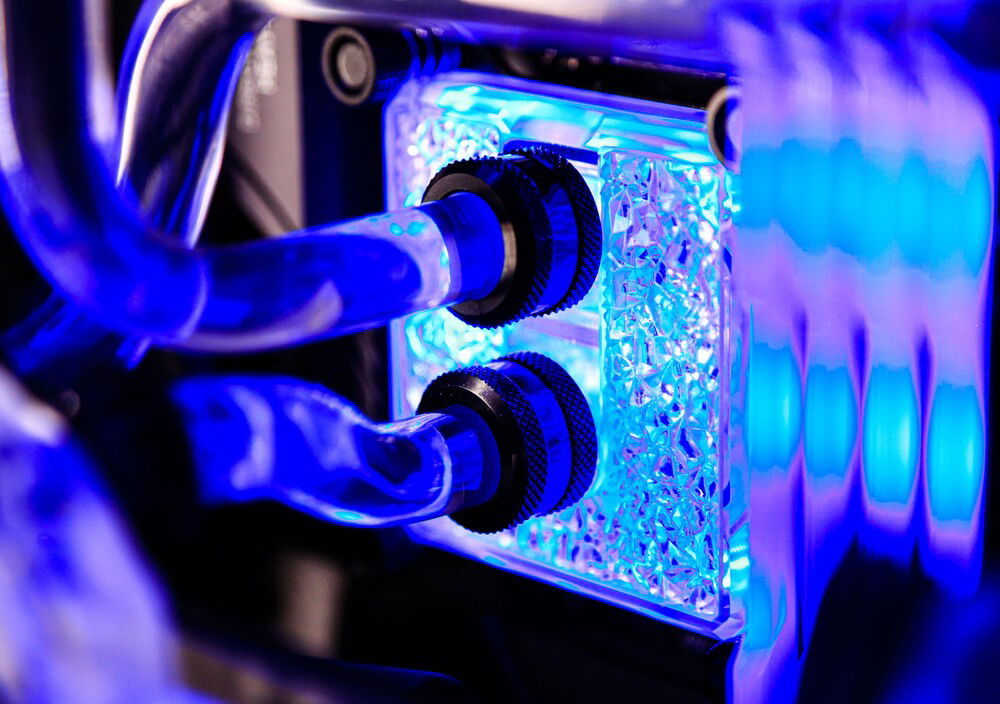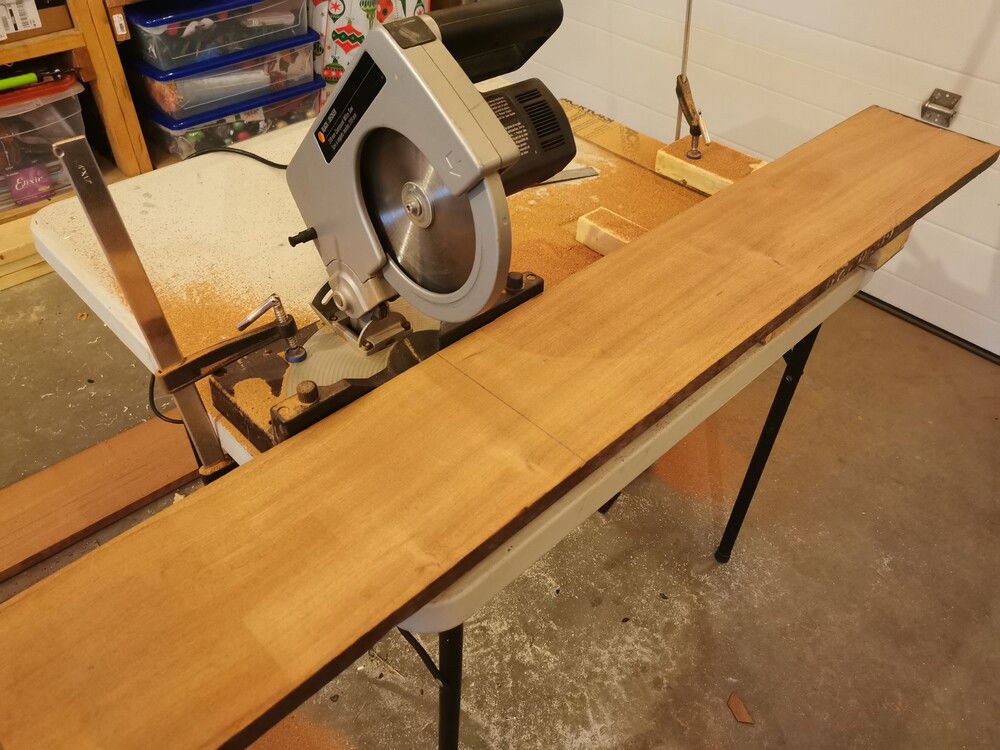 The "case sleeve" pieces were cut from ¾" sapele planks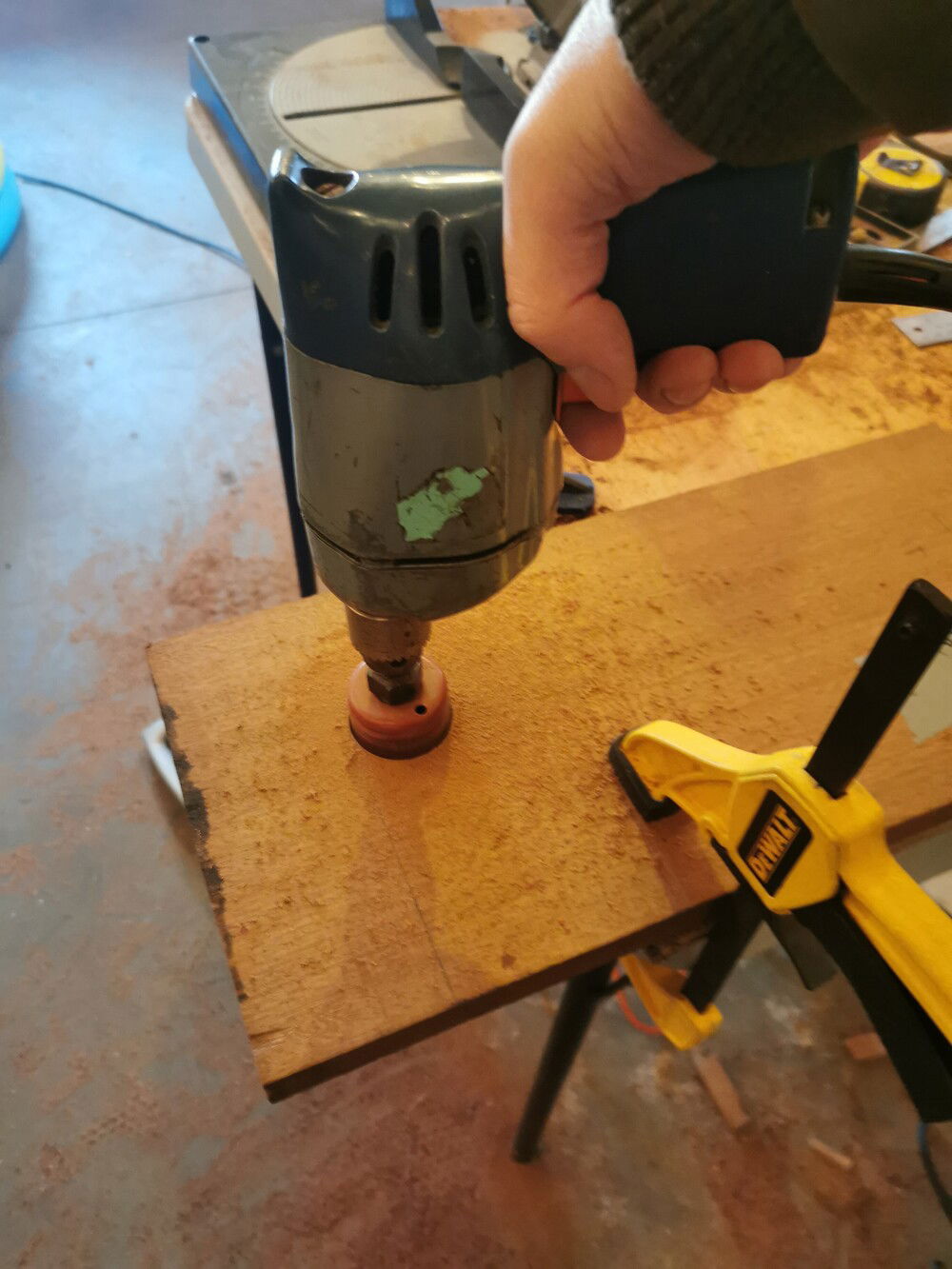 Anchor details and rounded corners were cut with a hole saw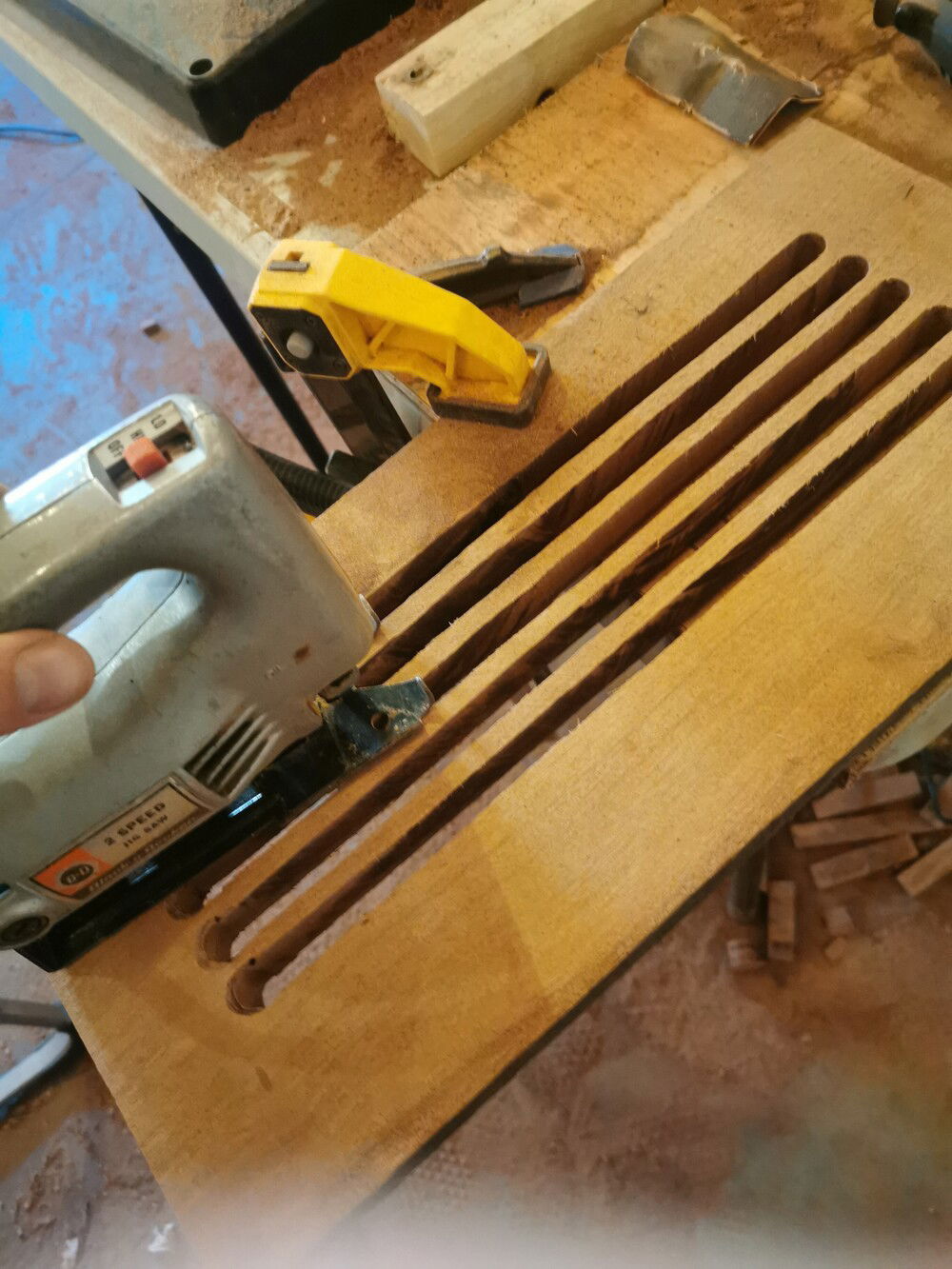 Jigsaw for most interior cuts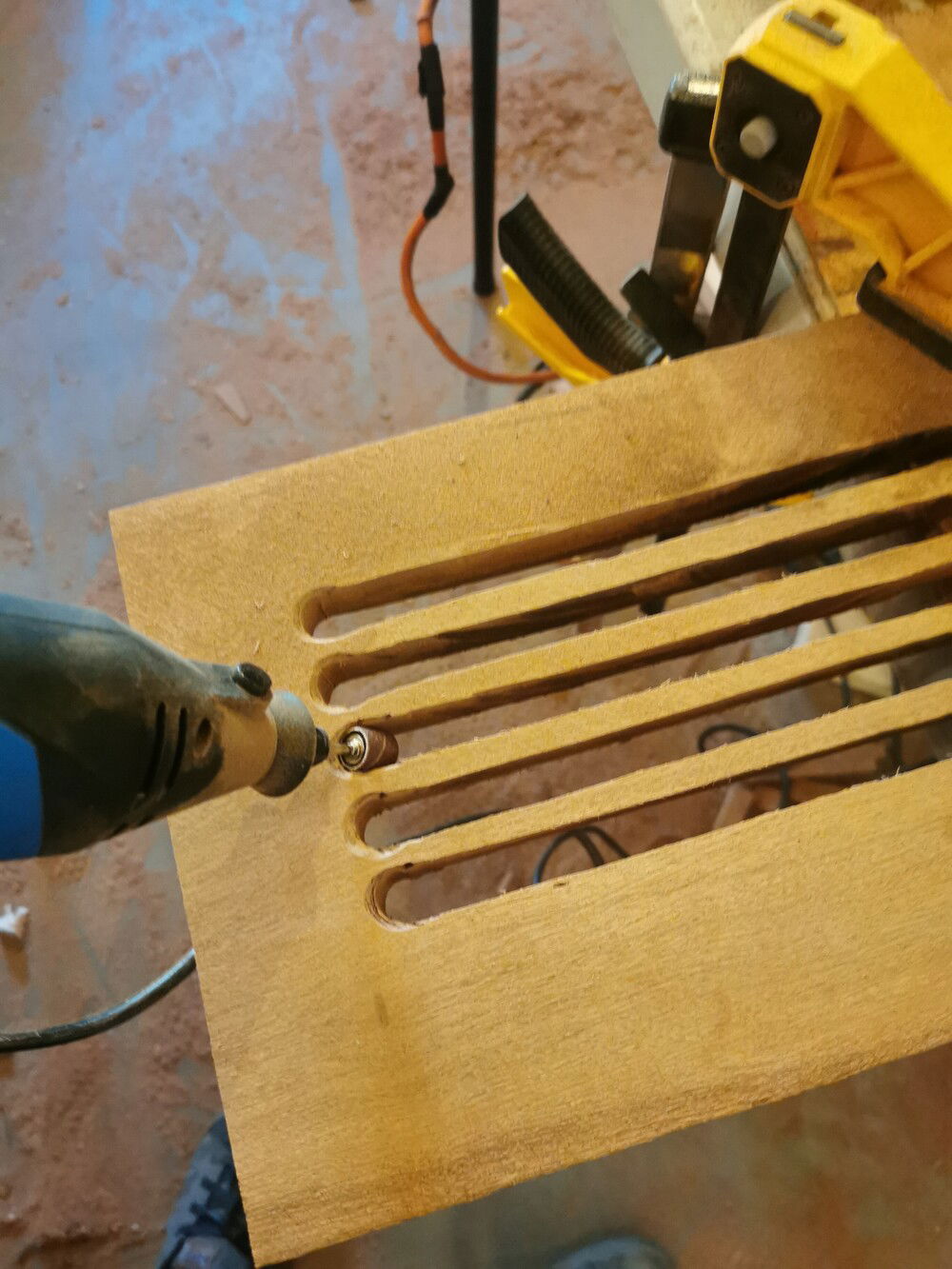 Edges formed/rounded with a dremel tool (sanding bits)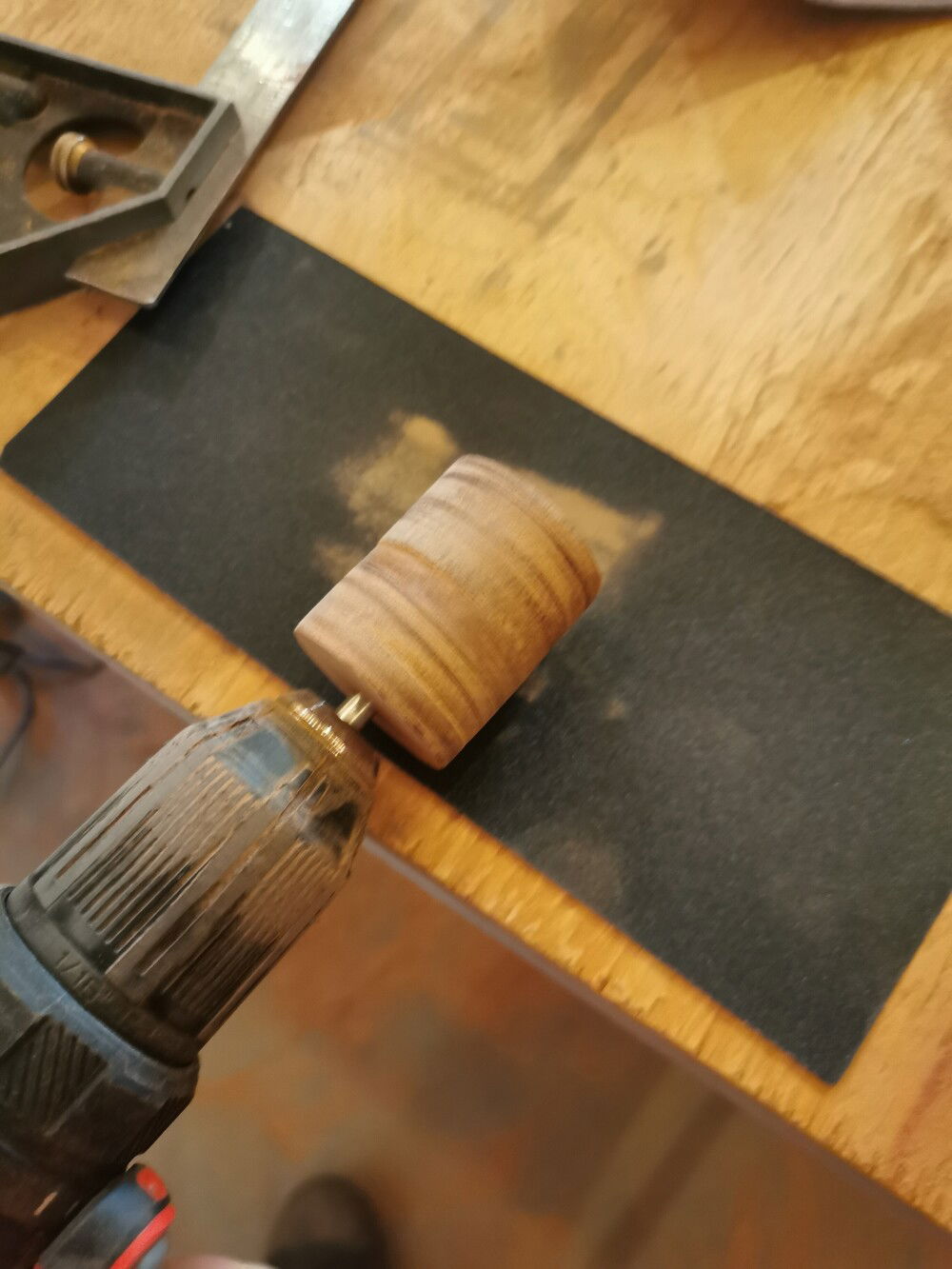 Unorthodox leg rounding with a drill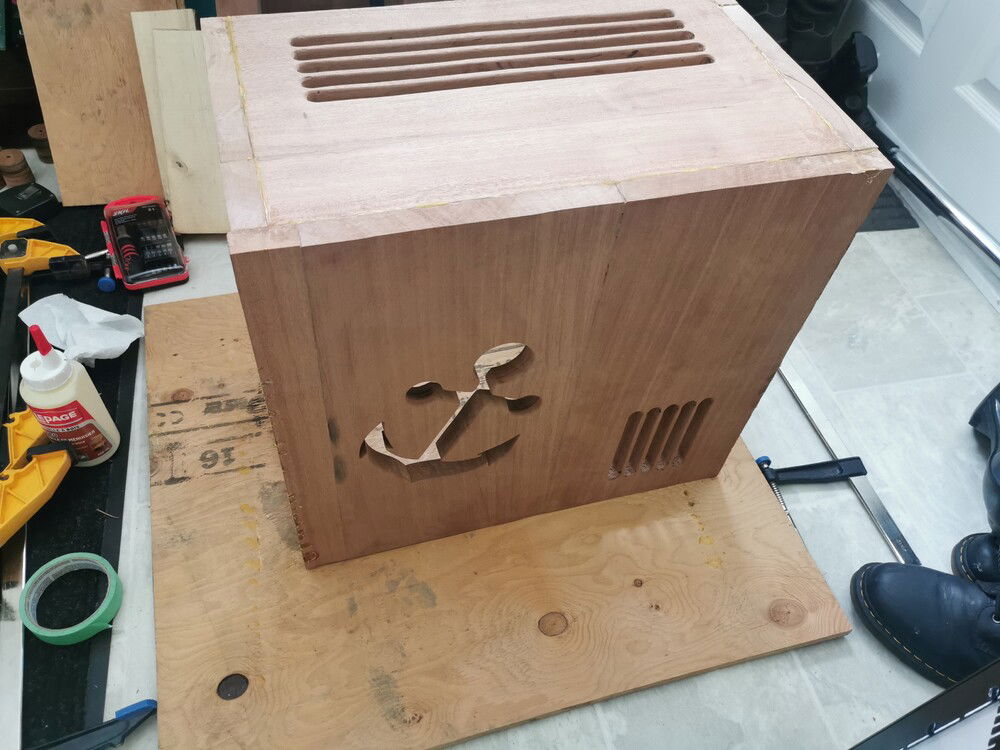 Clamped and glued into shape. The case construction would have gone much smoother with a jointer, planer, or even just a table saw.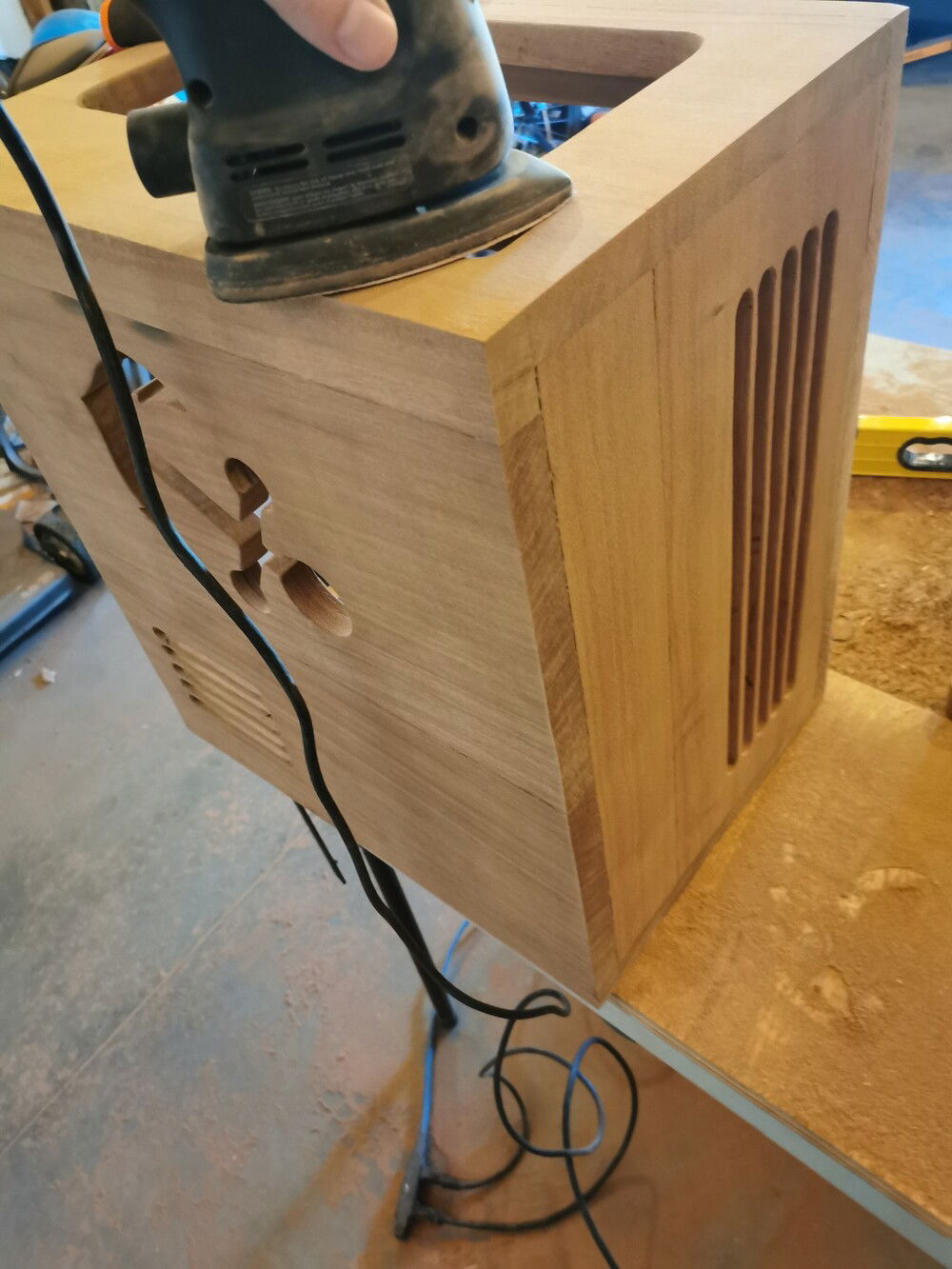 Sanding all edges and faces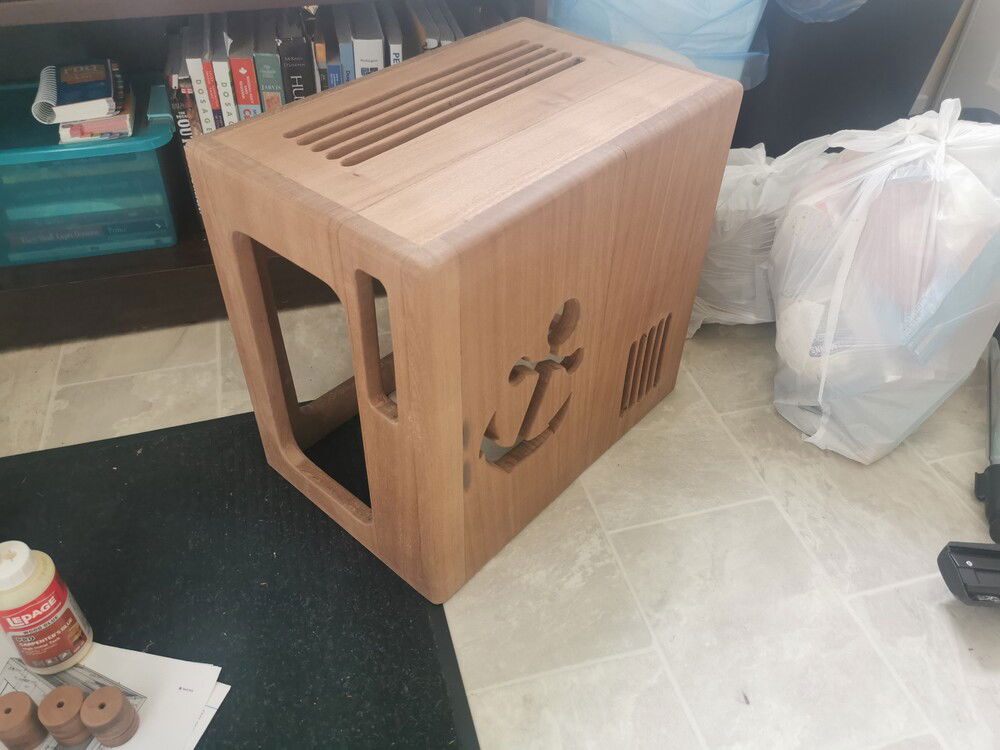 Untreated wooden case/sleeve complete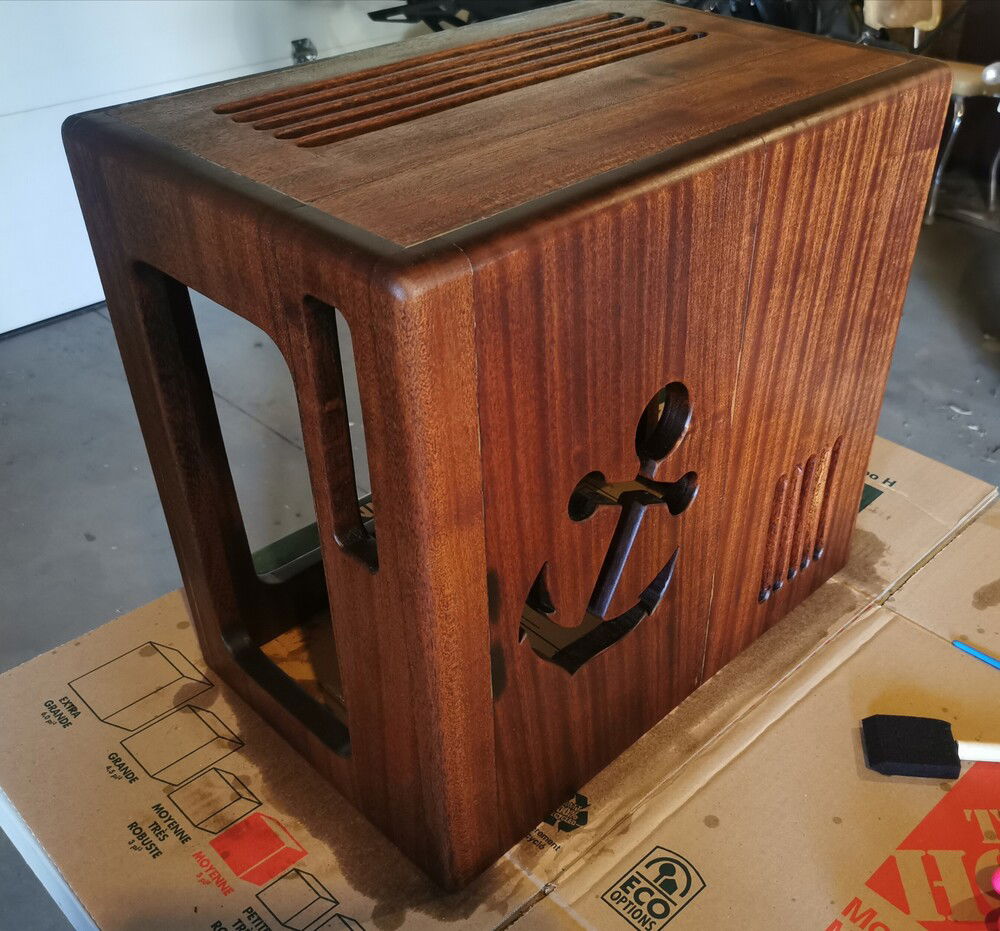 Finished with danish oil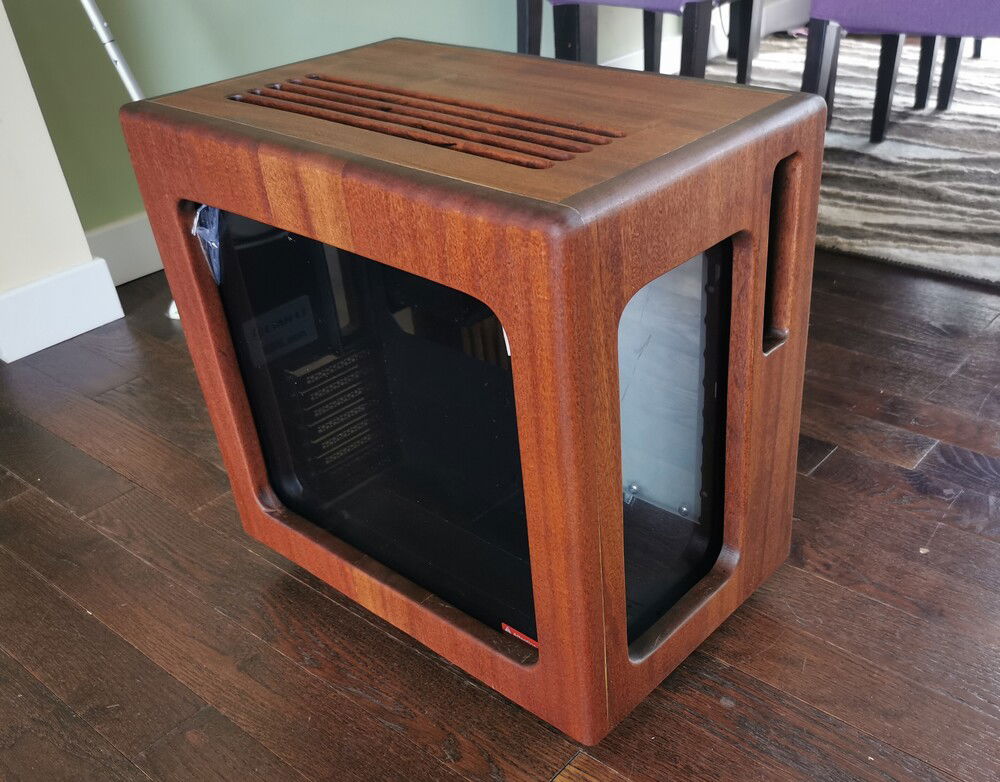 A very tight fit around the 011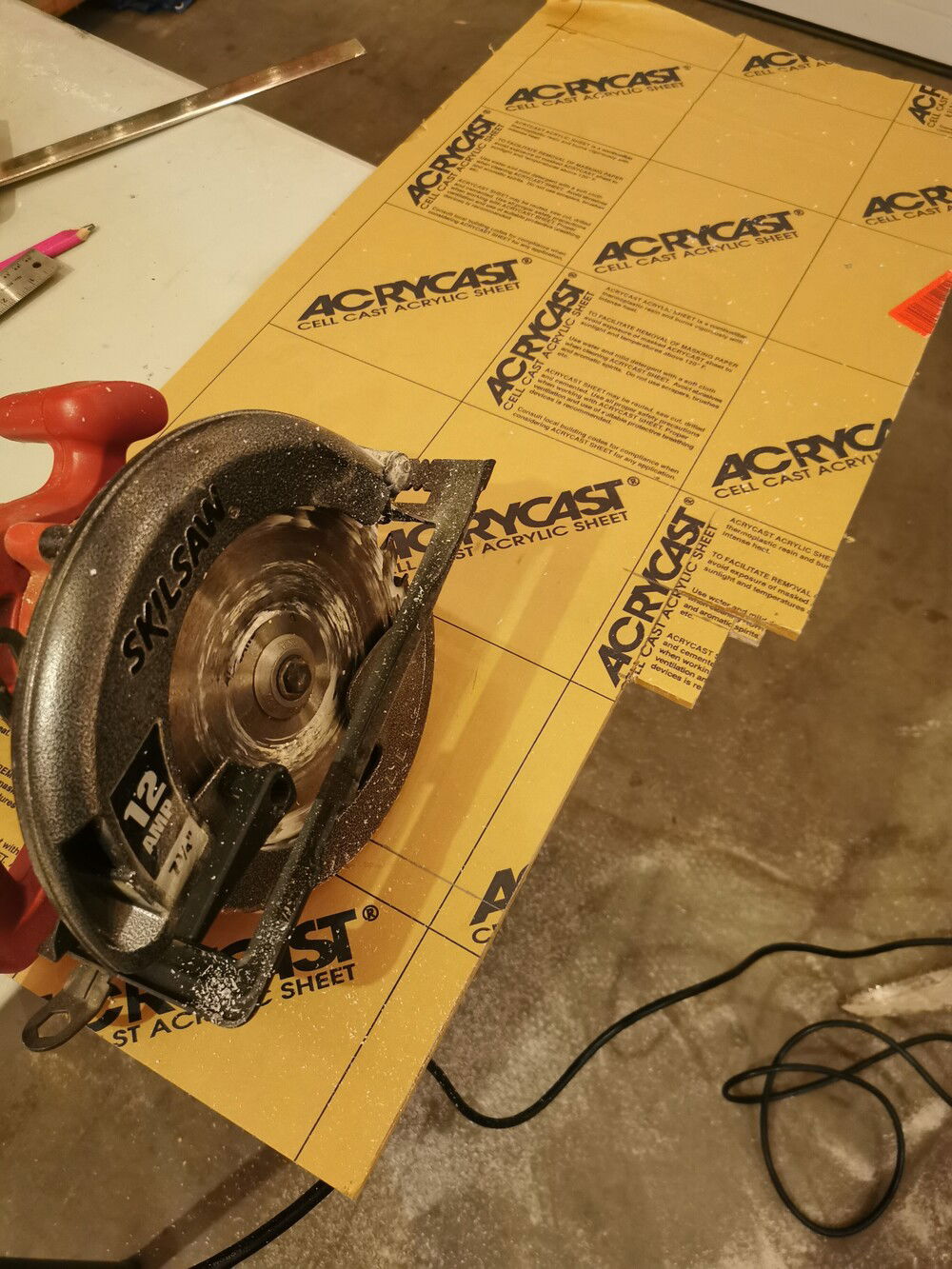 Cut some acrylic panels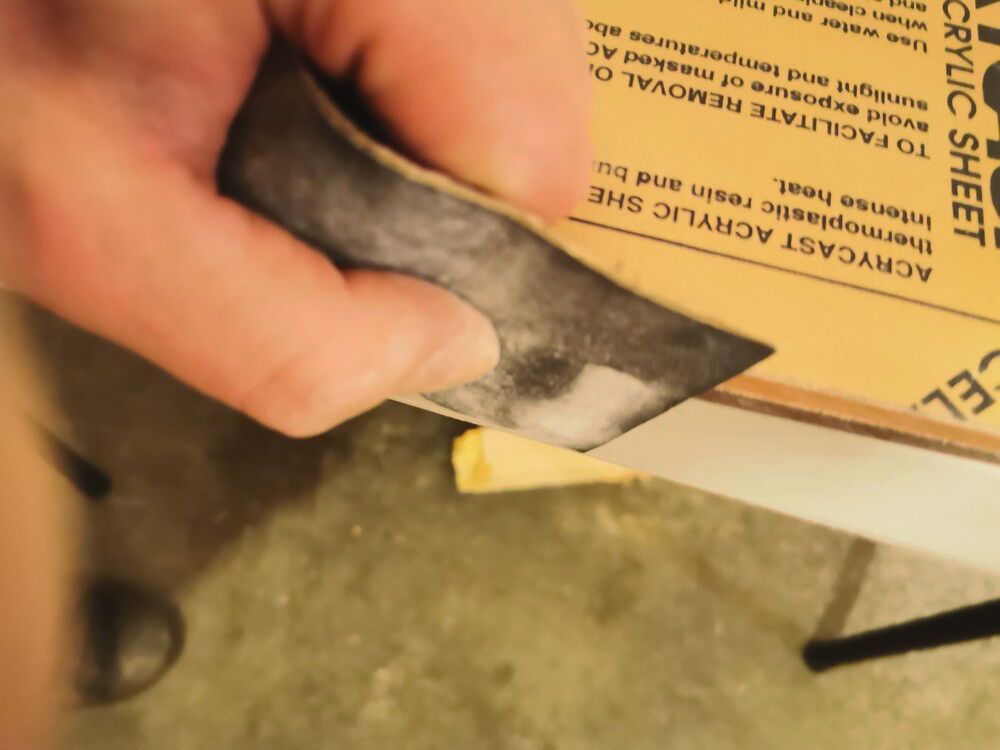 Sand the edges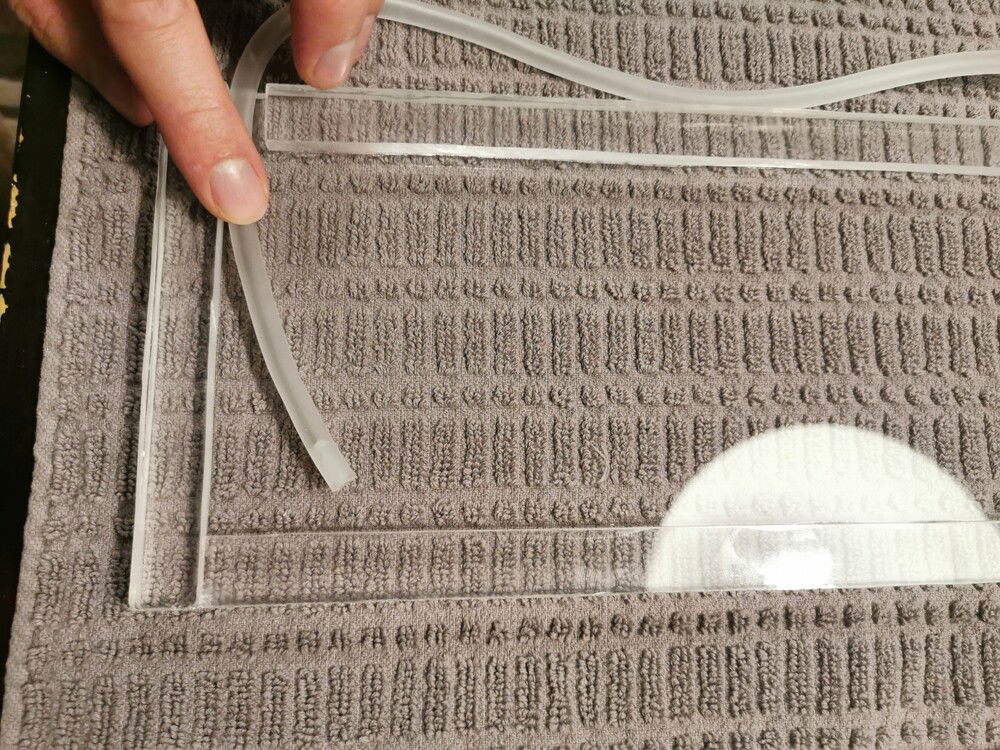 Layering acrylic panels with silicone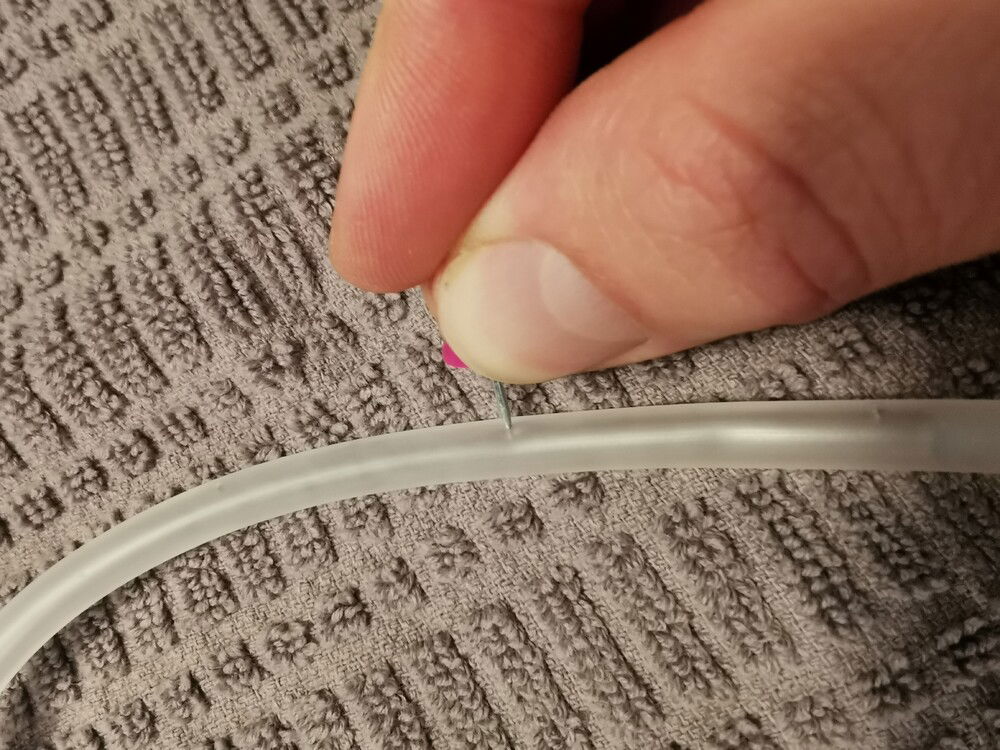 Pierce the air hose to make bubbles happen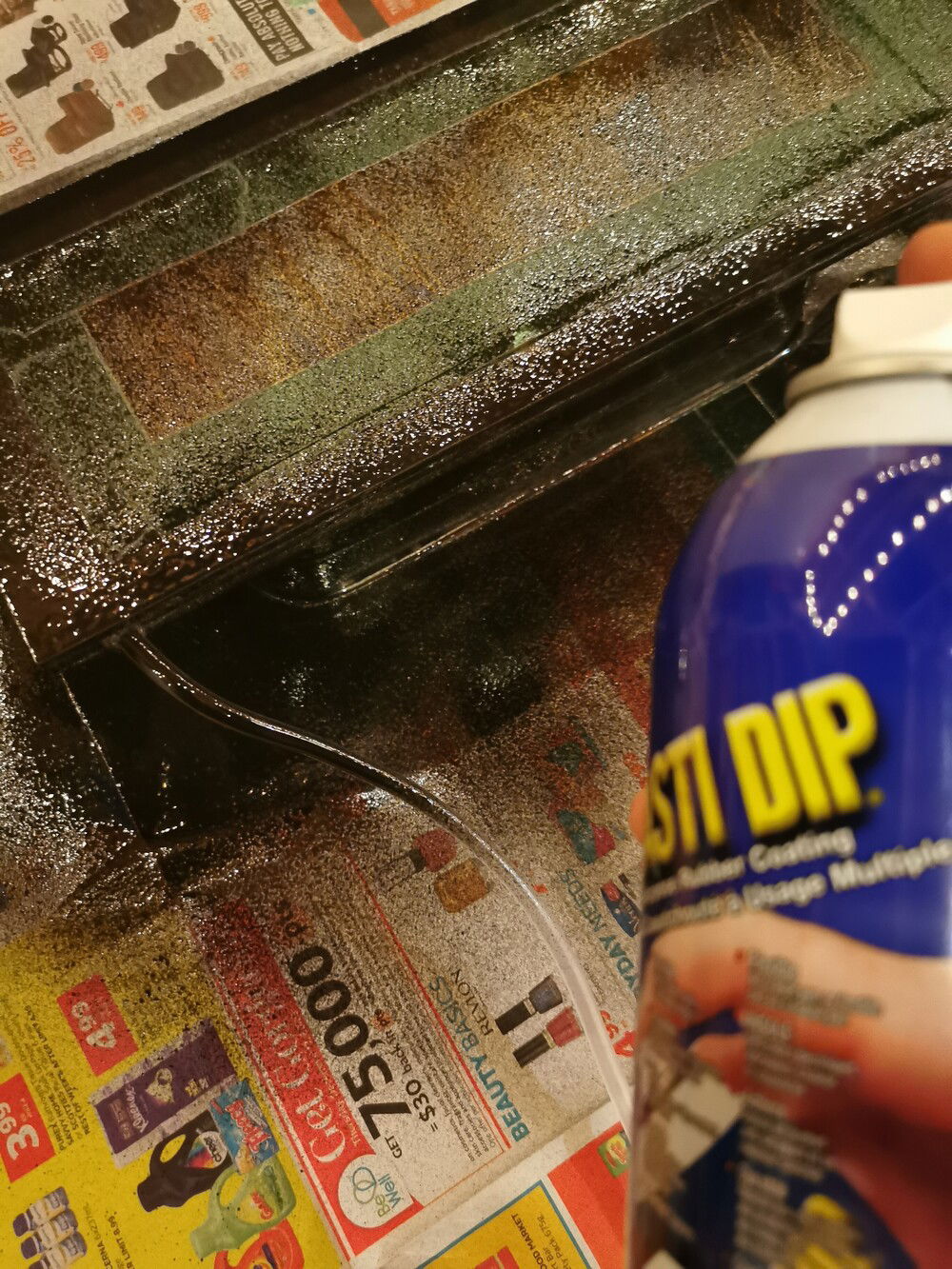 Paint and plasti dip the edges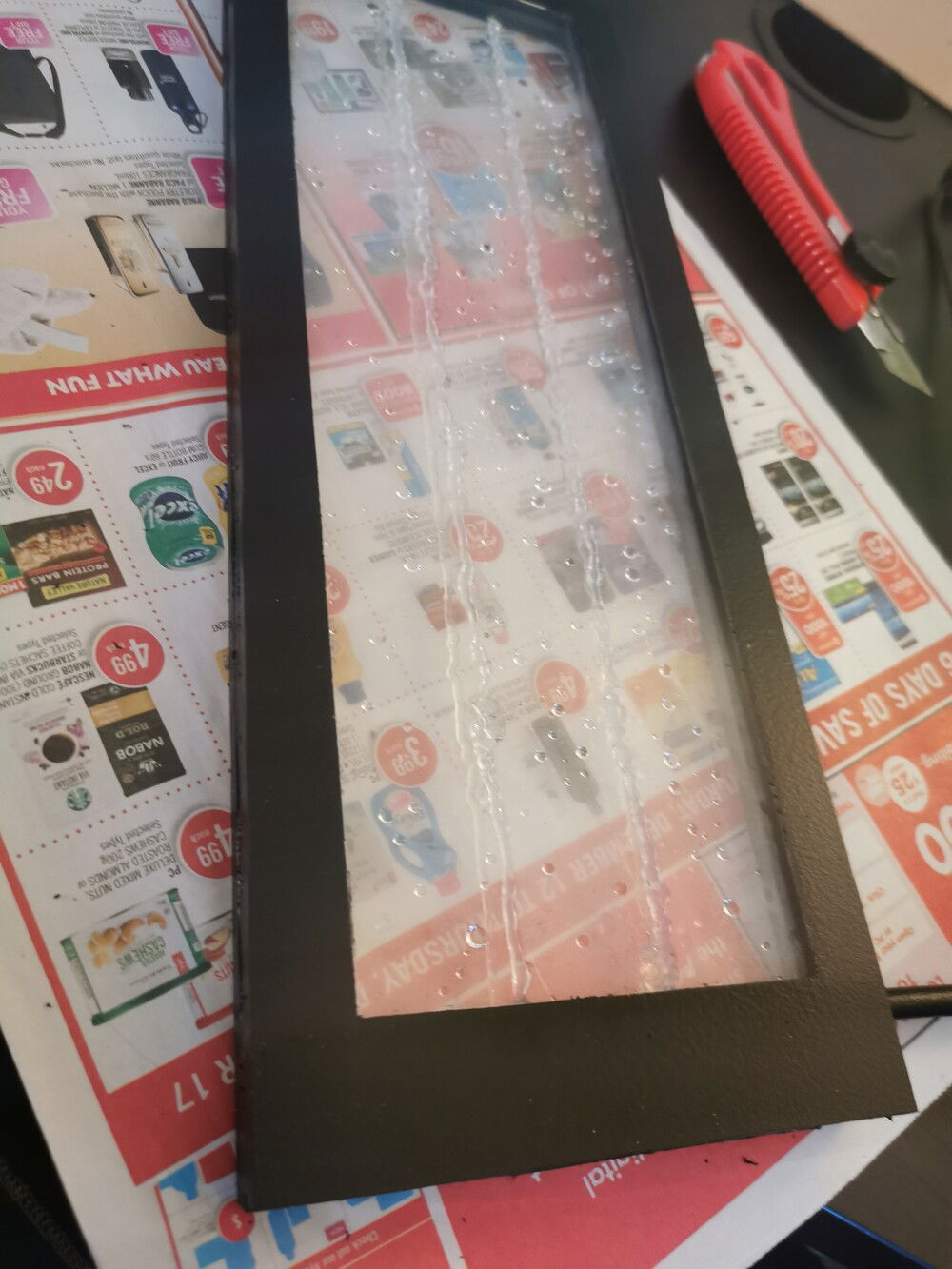 Cosmetic bubble wall created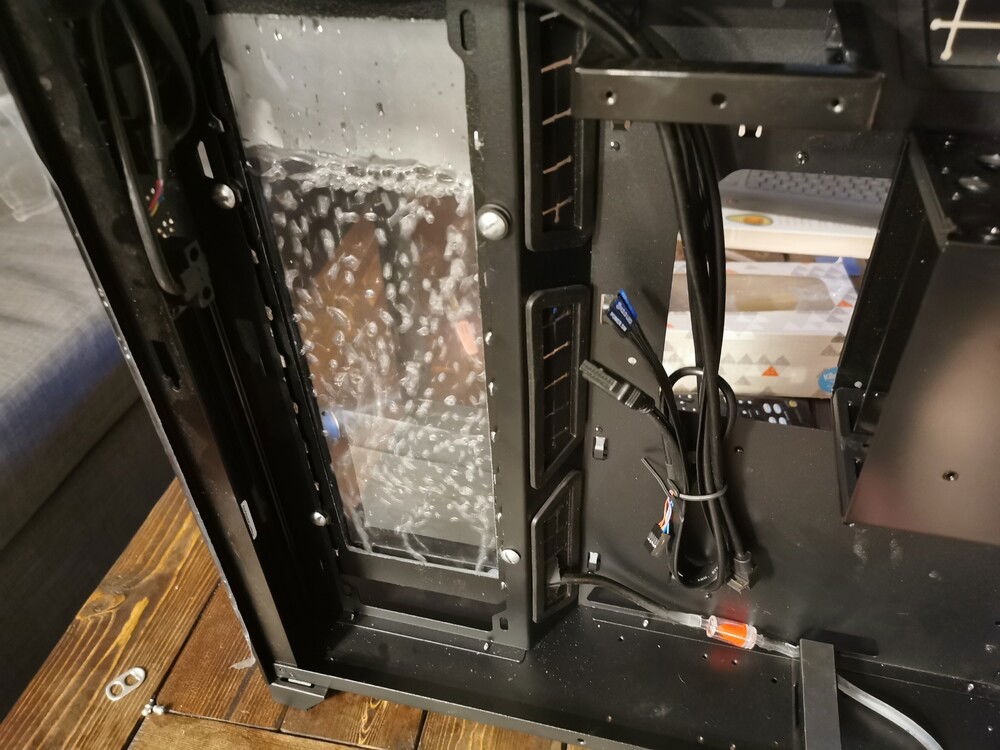 Mount, and force air in with small aquarium pump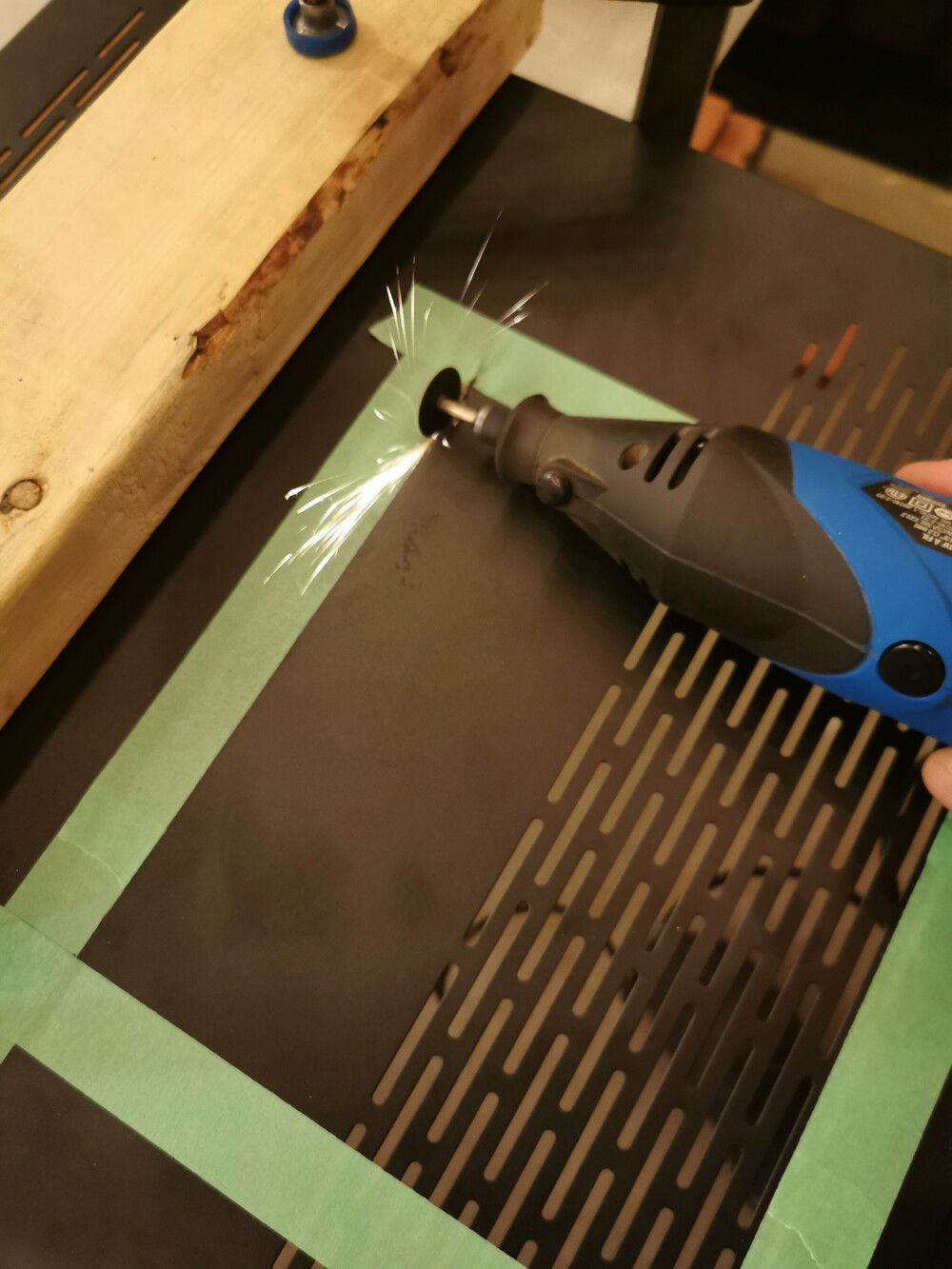 Cut some holes in the case for lighting effect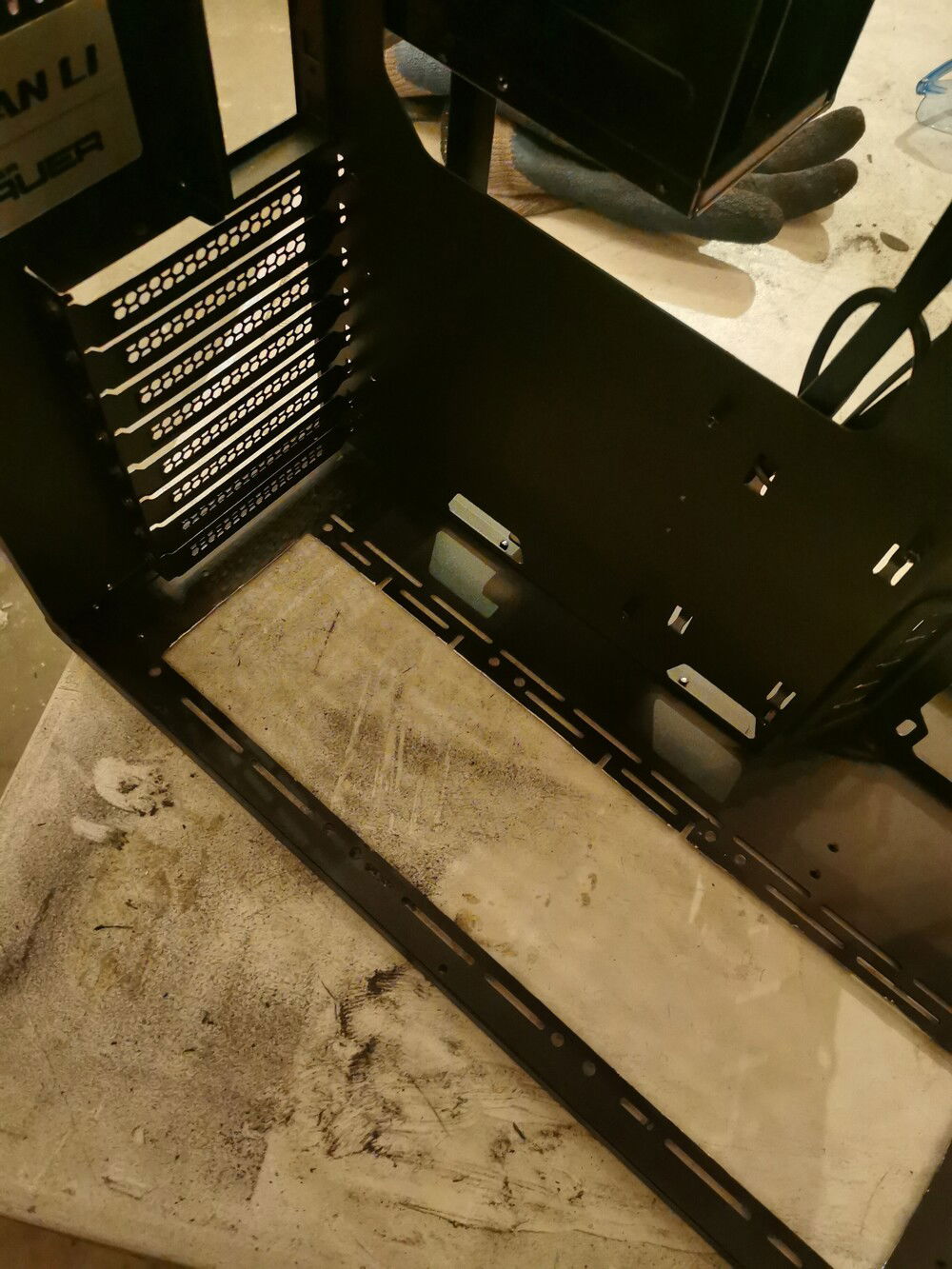 Cut other holes for increased airflow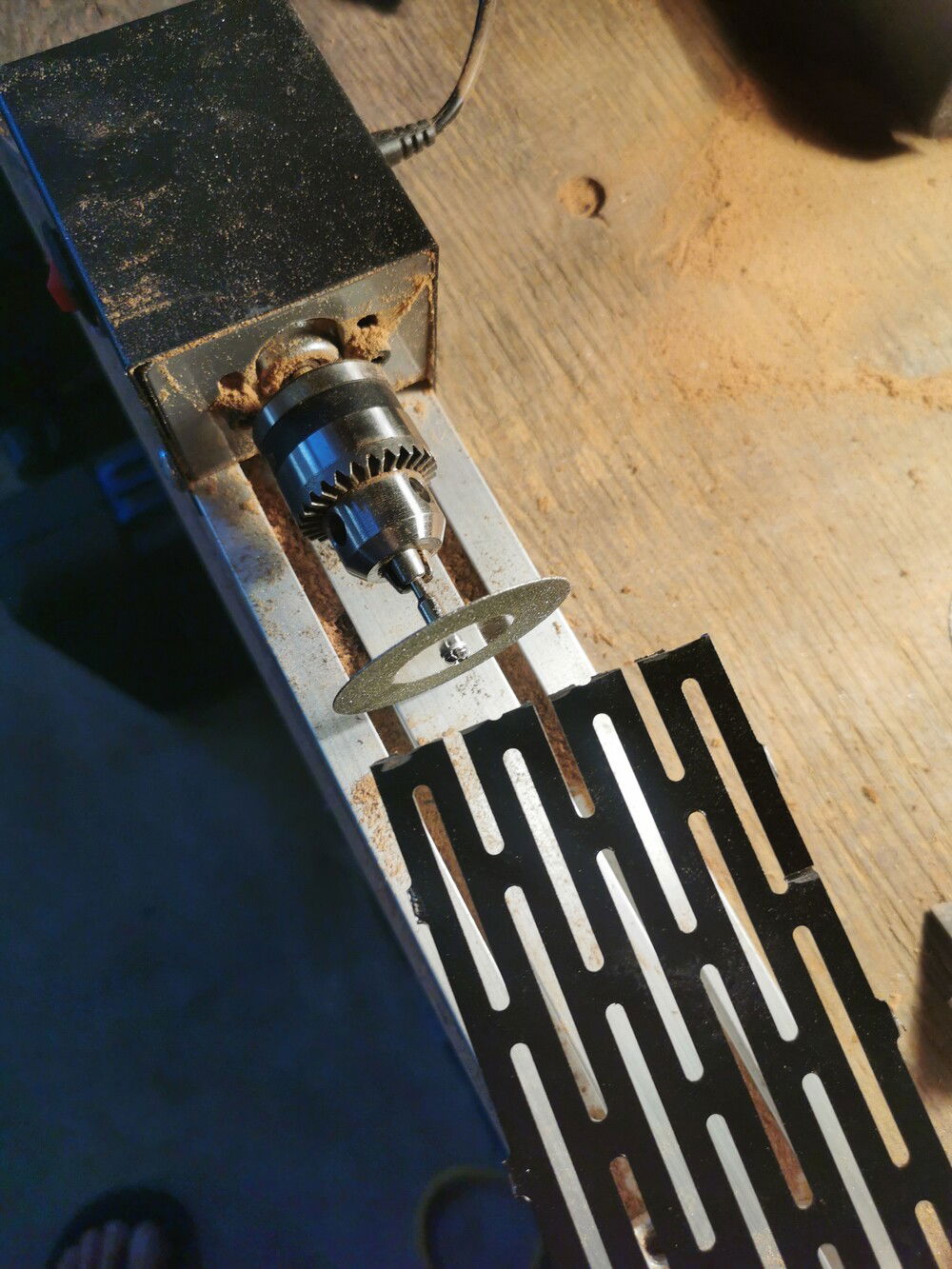 Spare pieces were cut for future improvised mounting solutions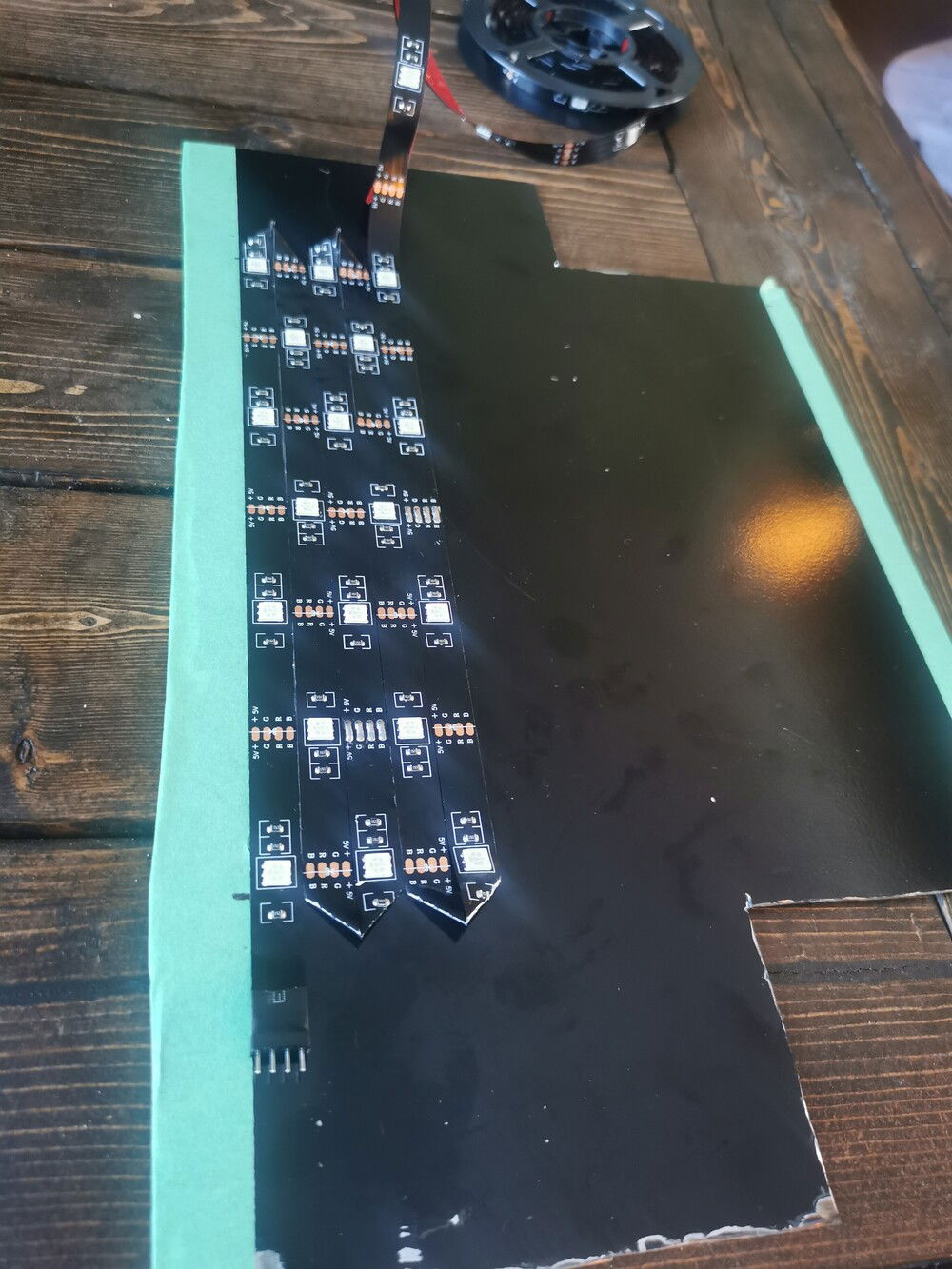 Led strip grid for anchor and bubble wall backlights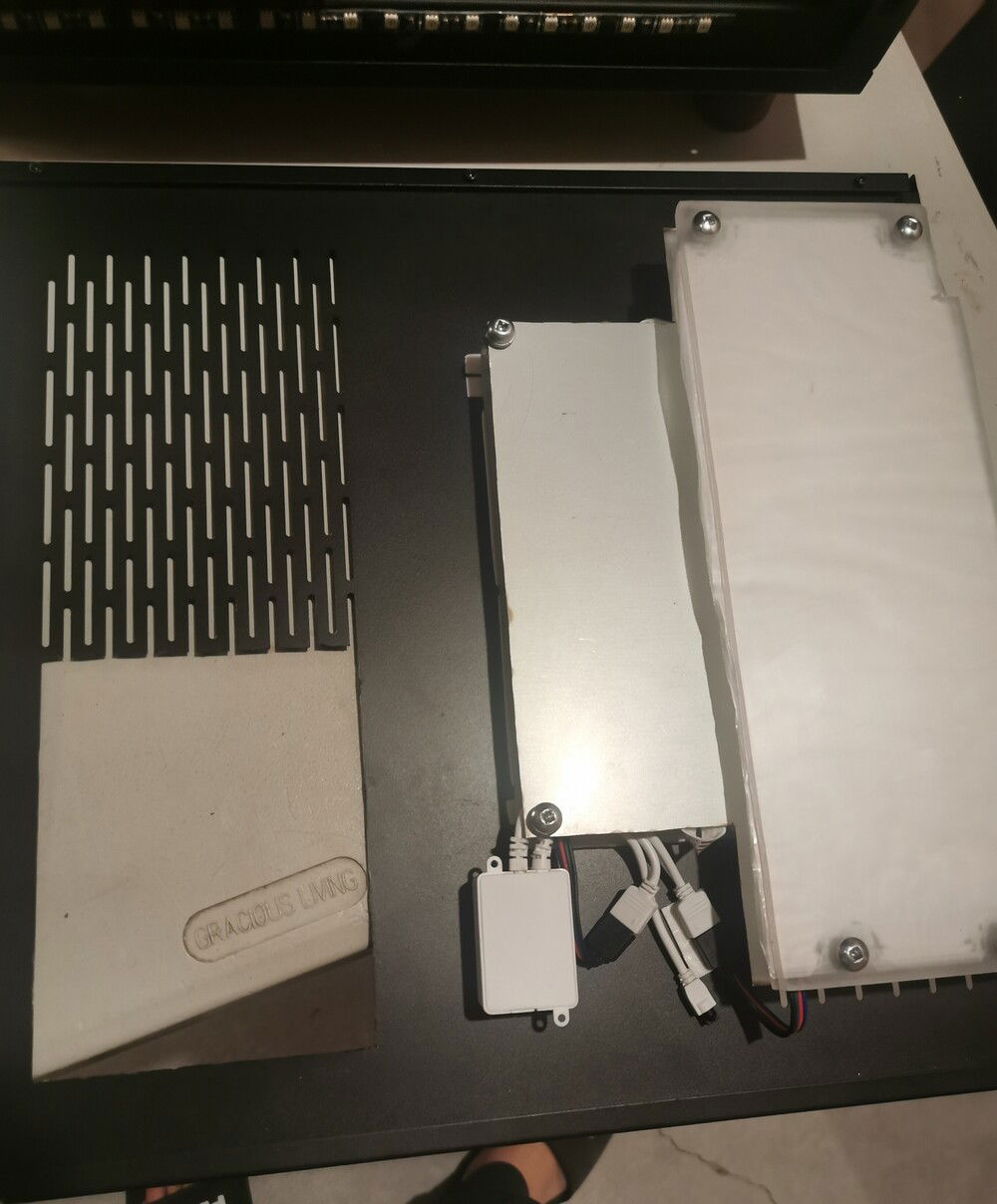 Built layered panels of led grid -> wax paper -> acrylic panels for backlights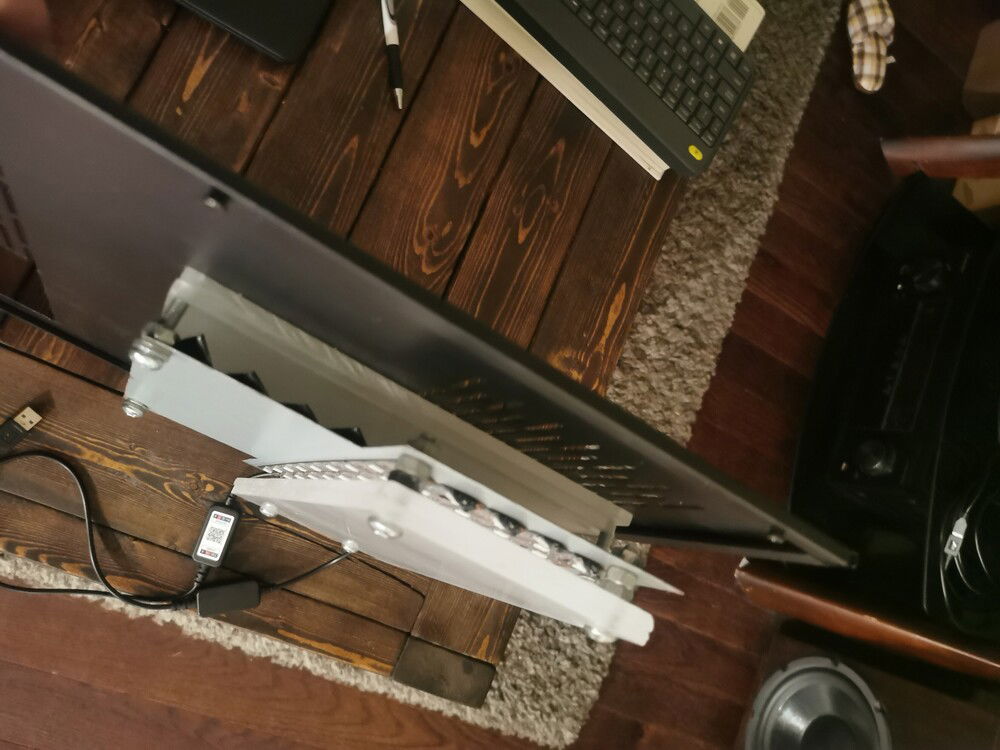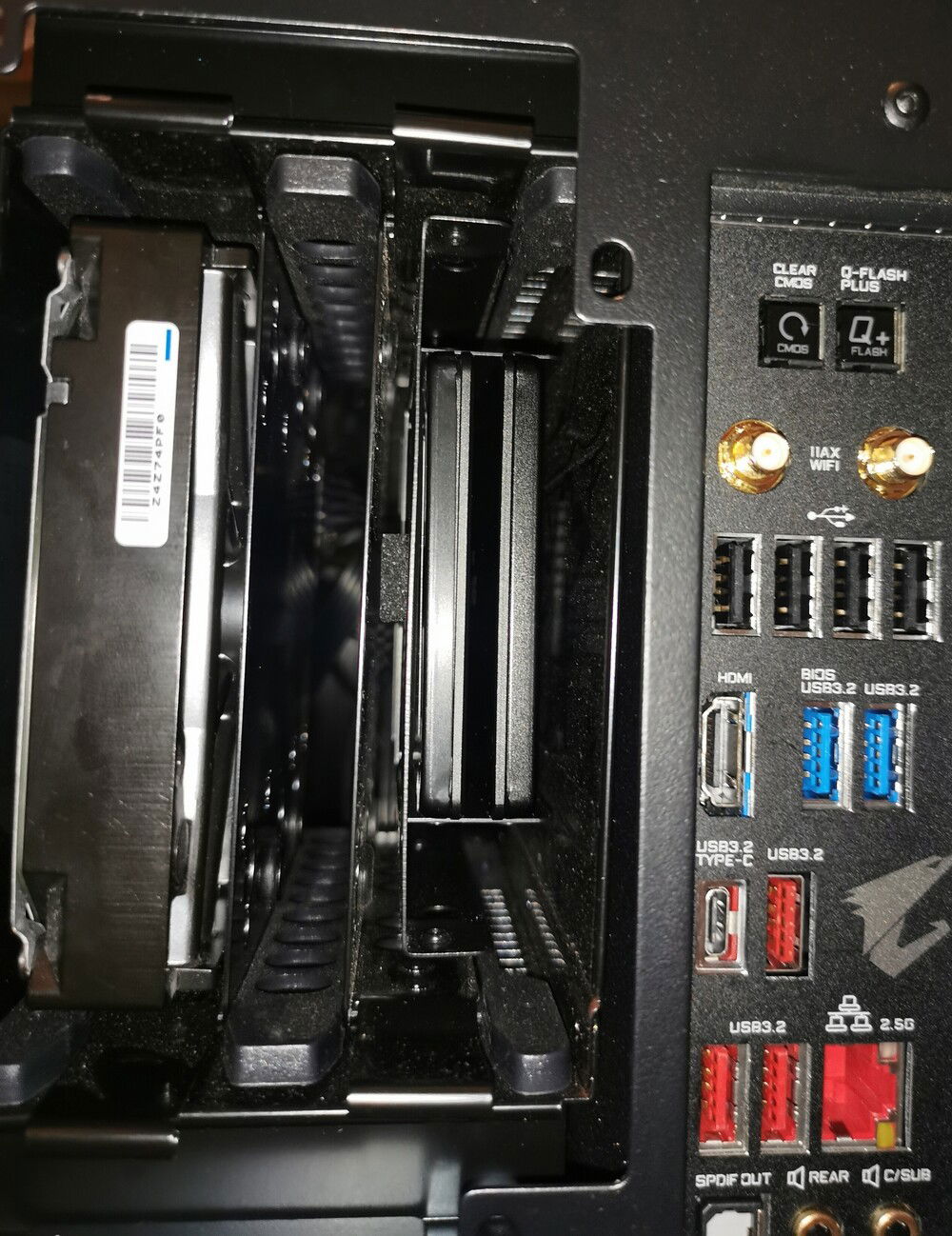 Storage bay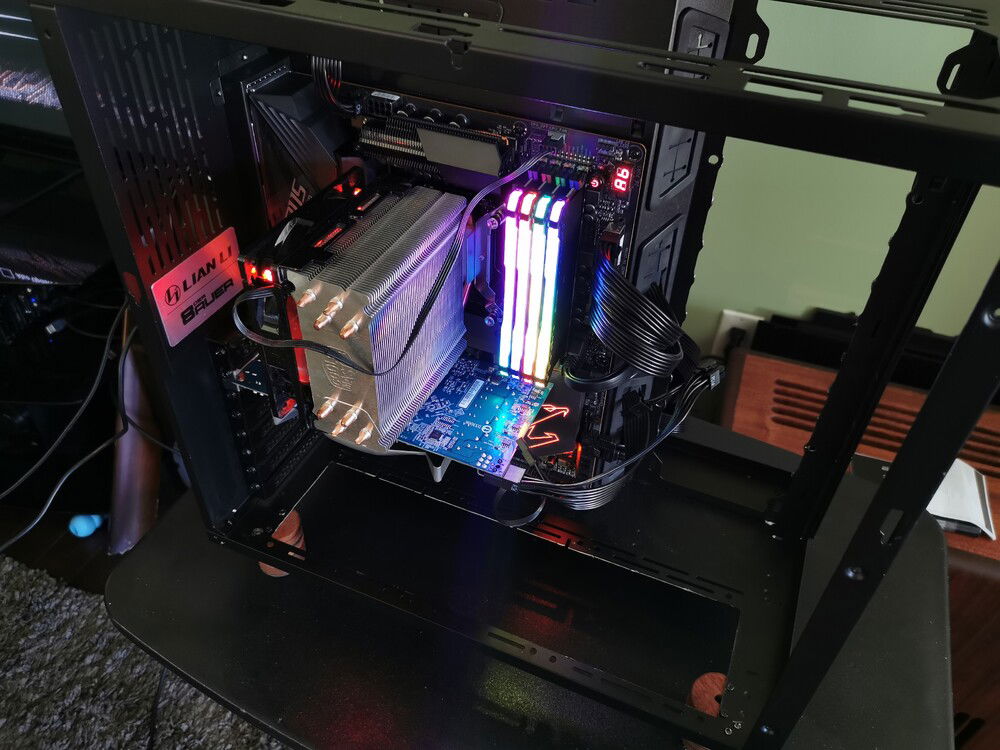 Test boot for mobo/cpu/ram/psu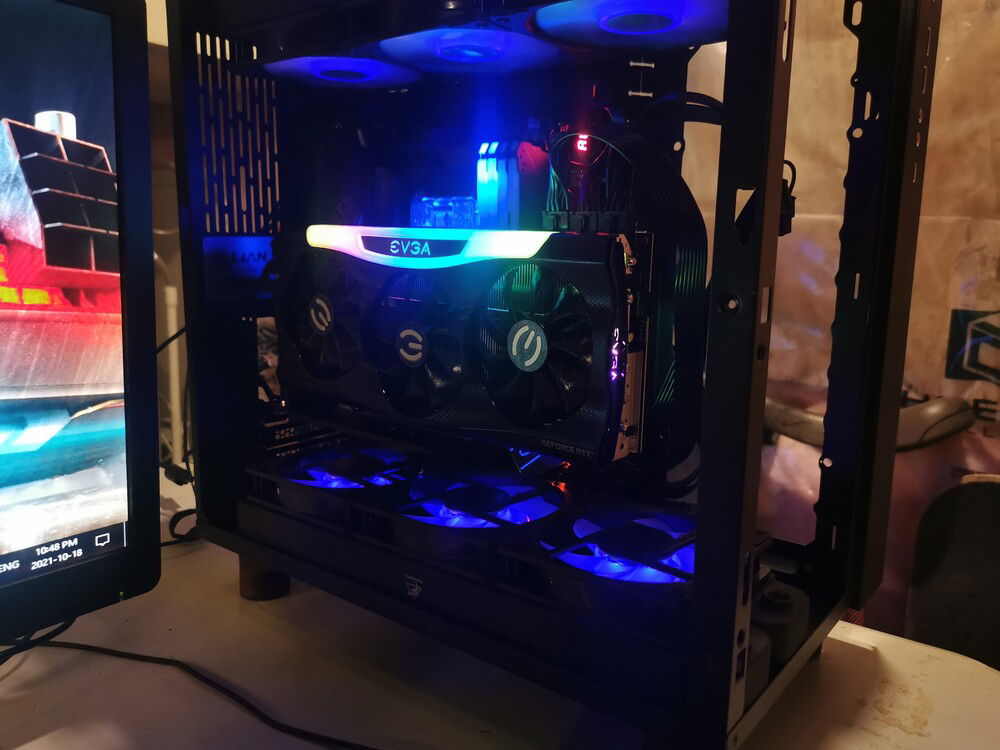 Test boot now with fans/drives/gpu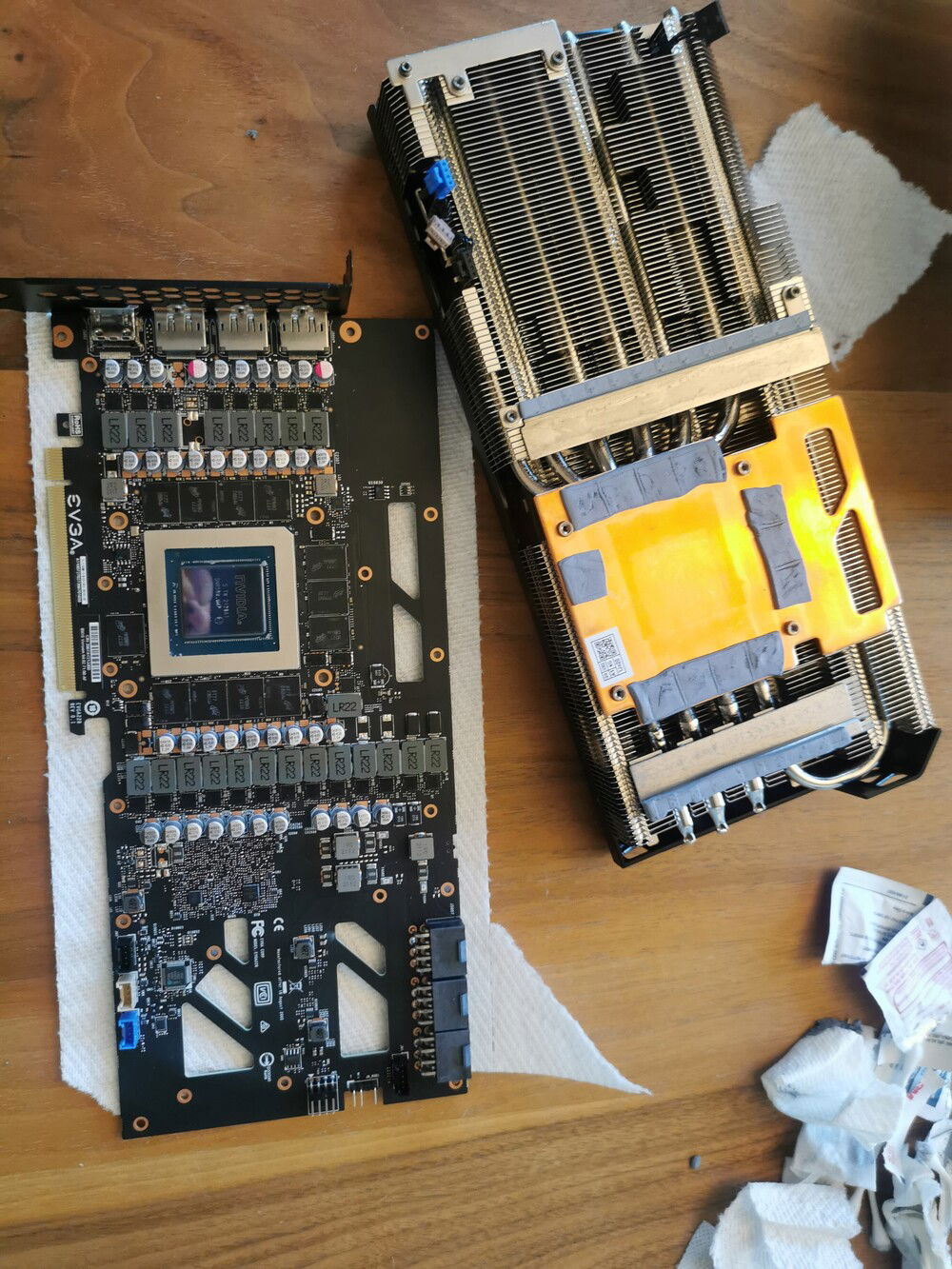 GPU cooler removal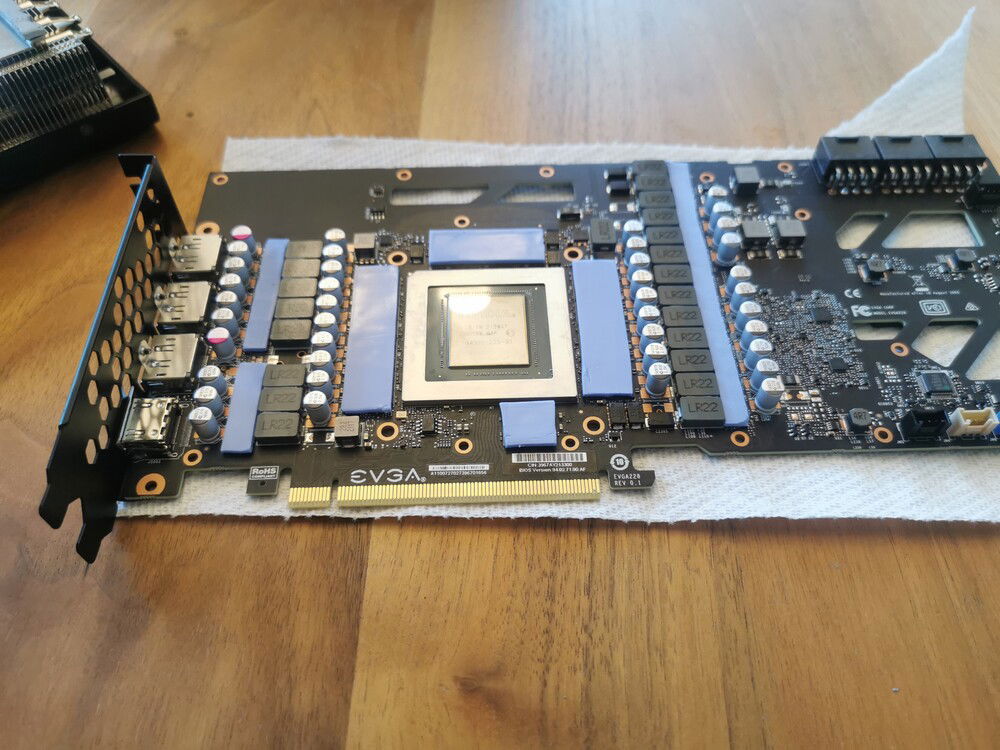 Prep for water cooling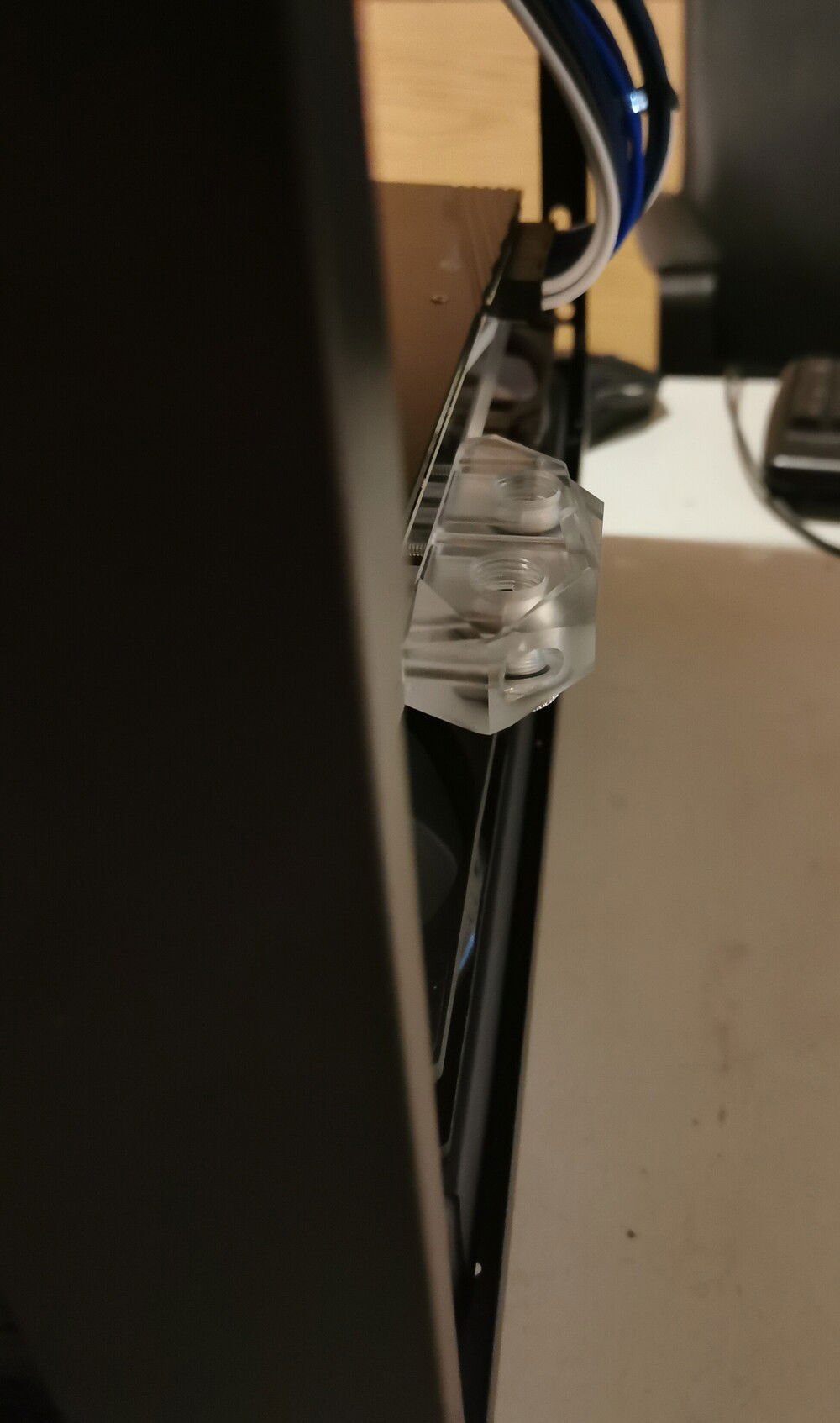 Horizontal GPU test fit :( Only option is to go vertical.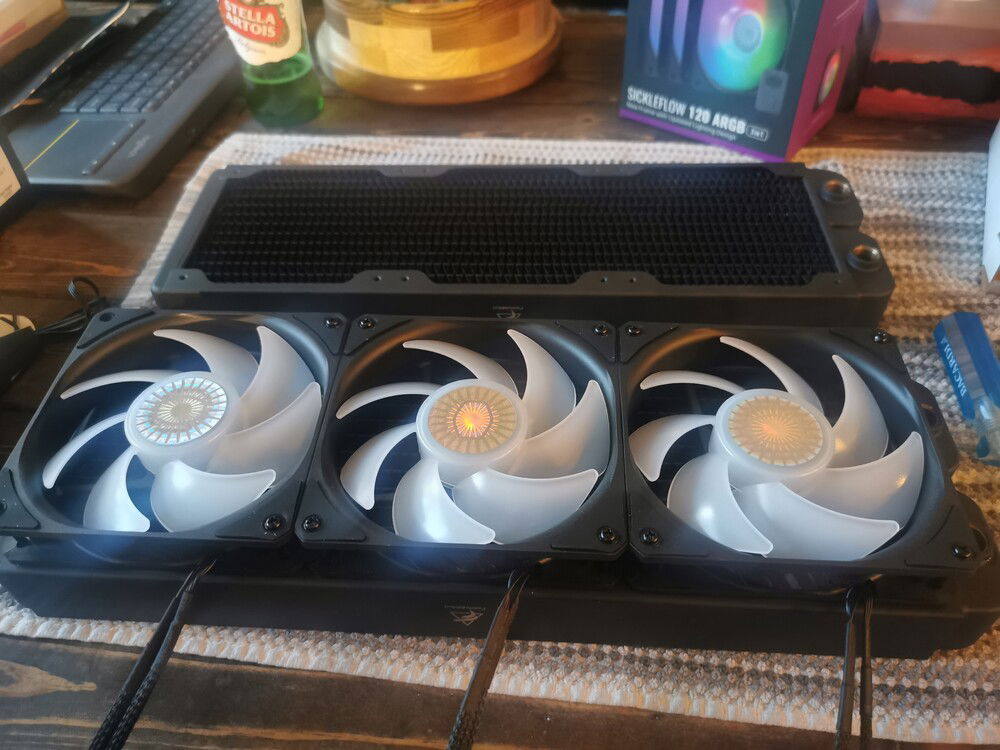 Radiator/Fan prep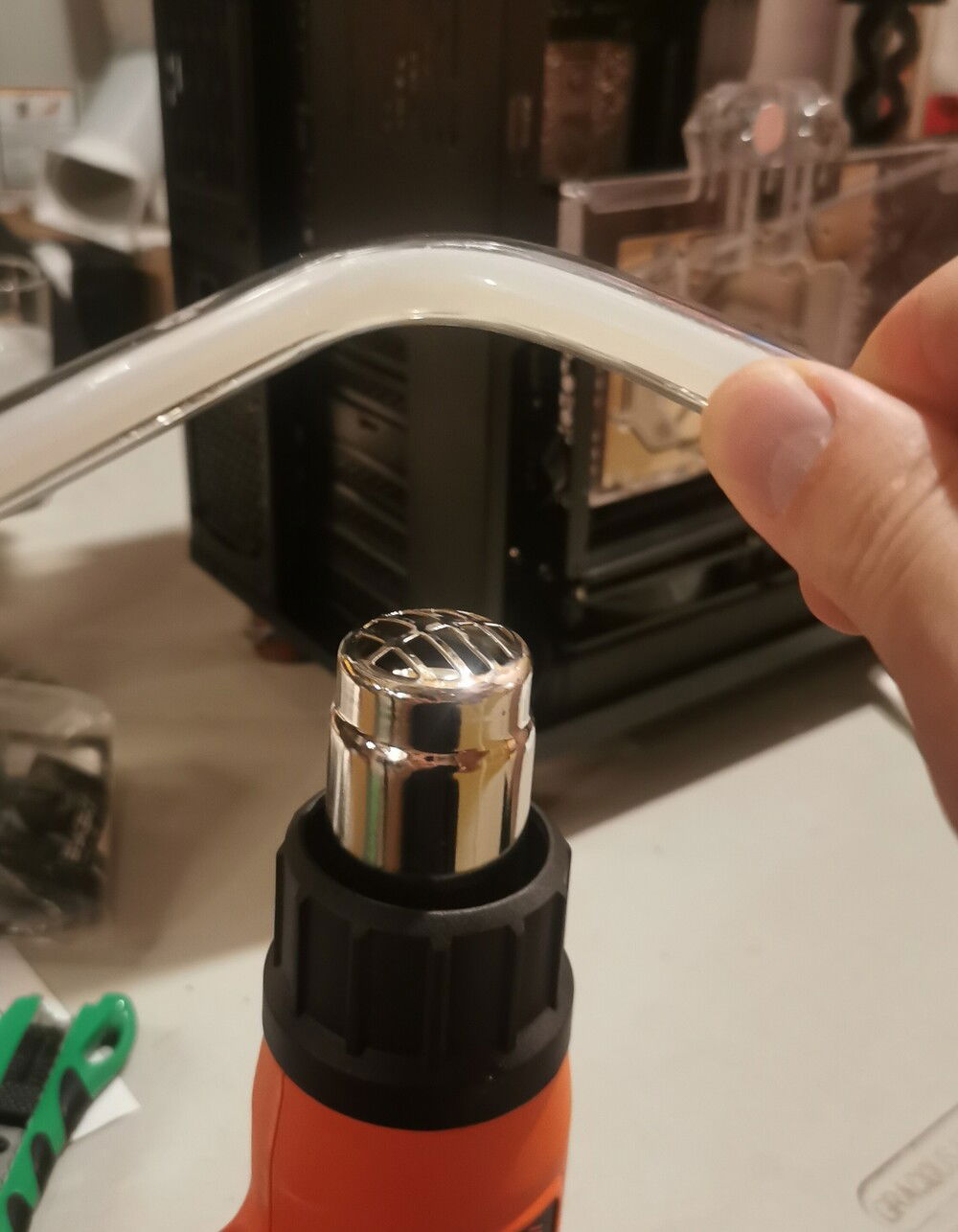 Bend some tubes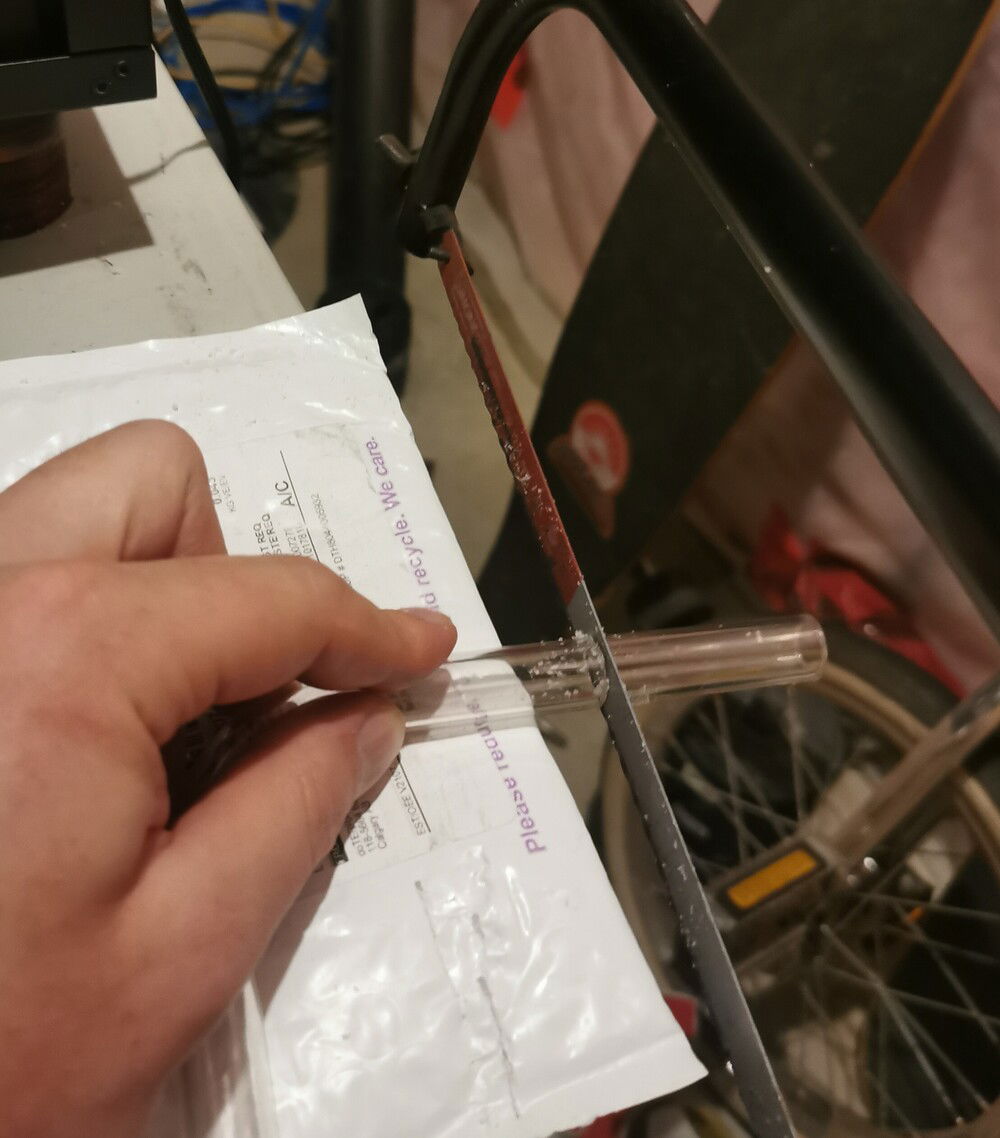 Cut some tubes (14mm acrylic if interested)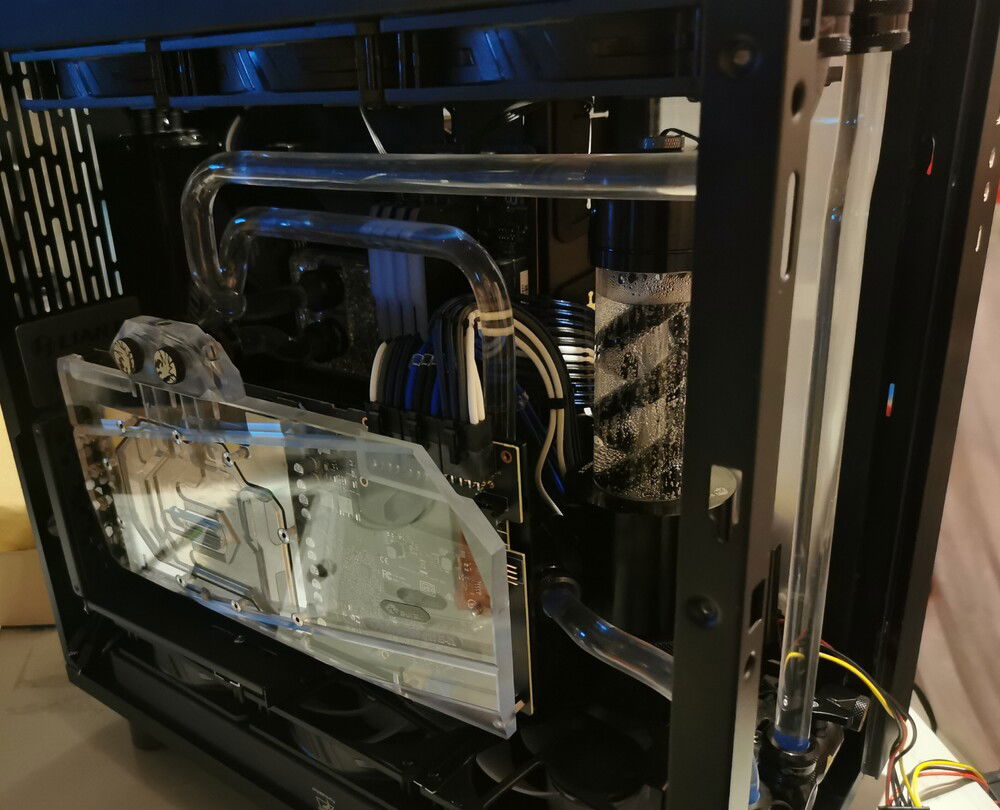 Loop complete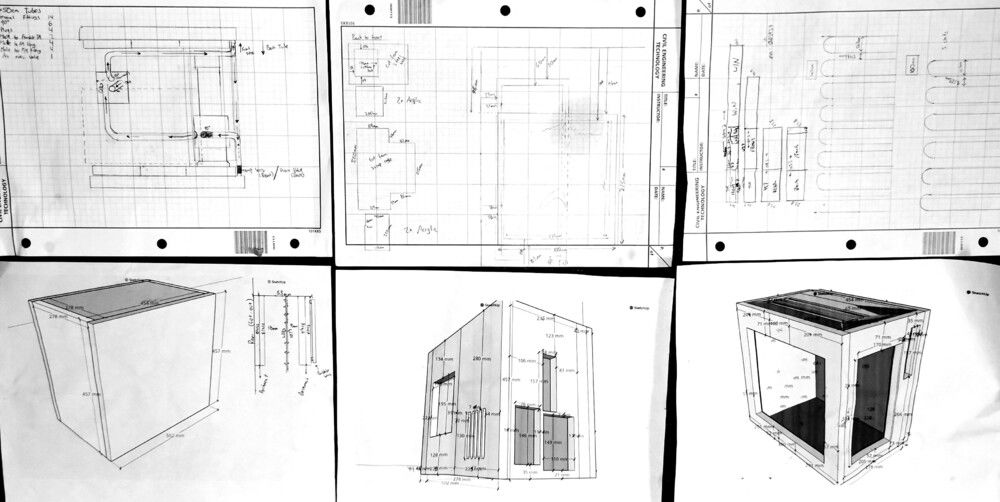 Plans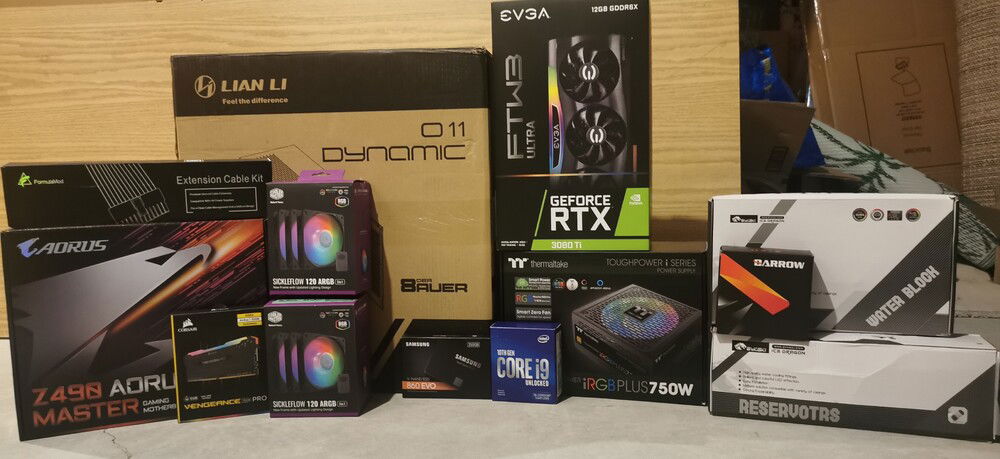 Token parts collection picture