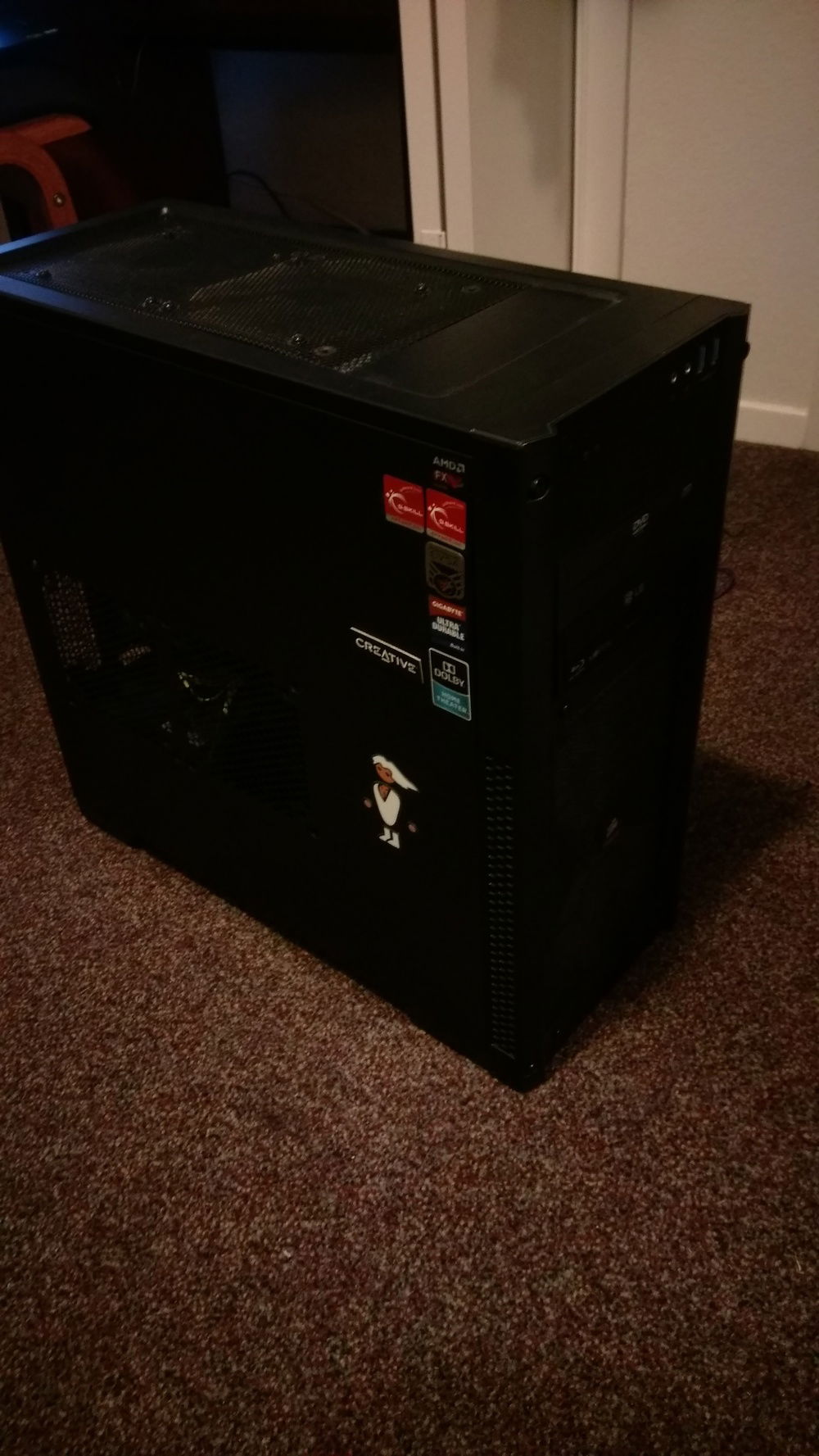 One day I think Ill switch out my computer case and everything in a grand upgrade. But I will keep the case cover at least, so I can continue with the different component stickers.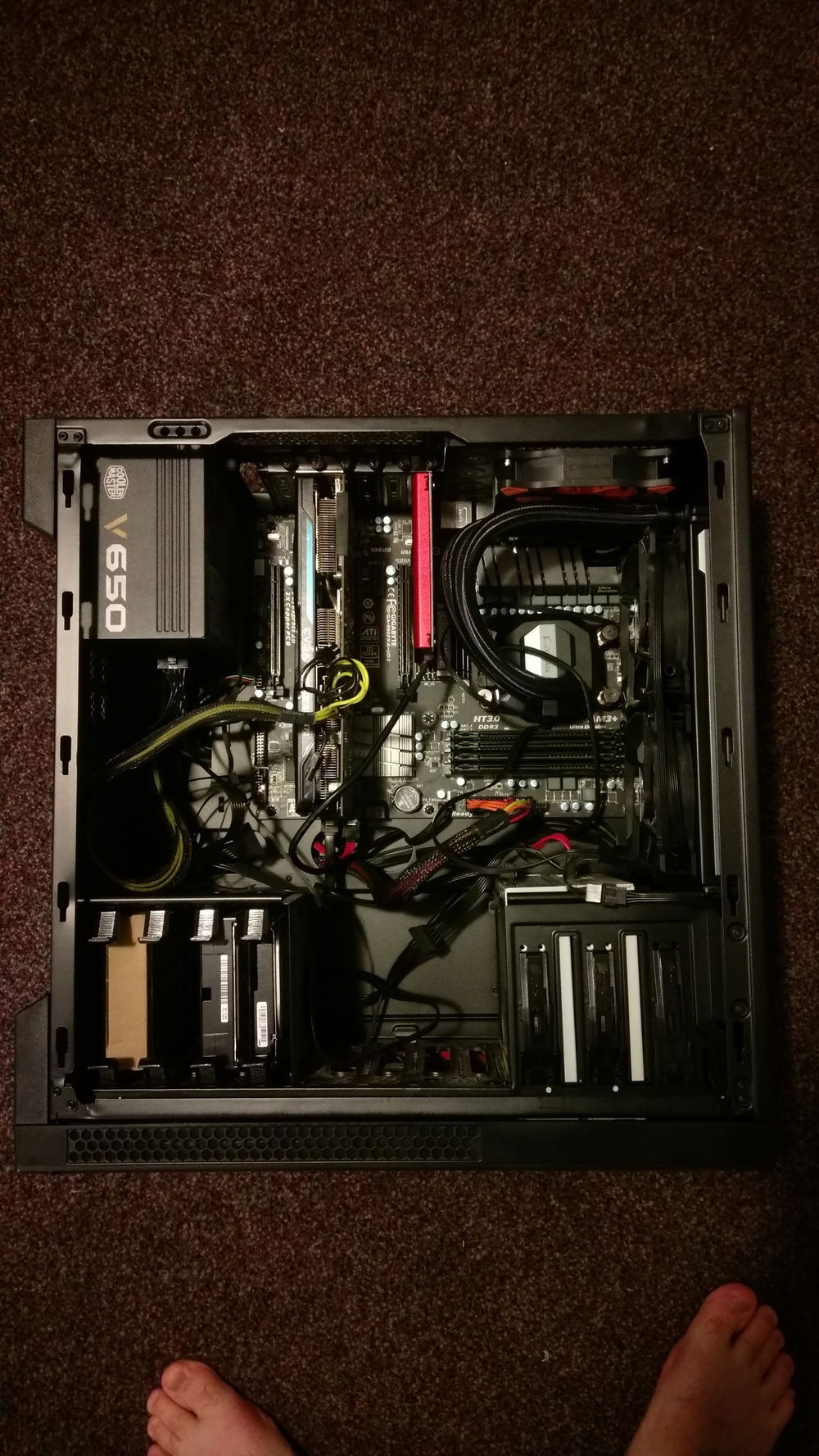 Le gutz. Le lack of clean cable management....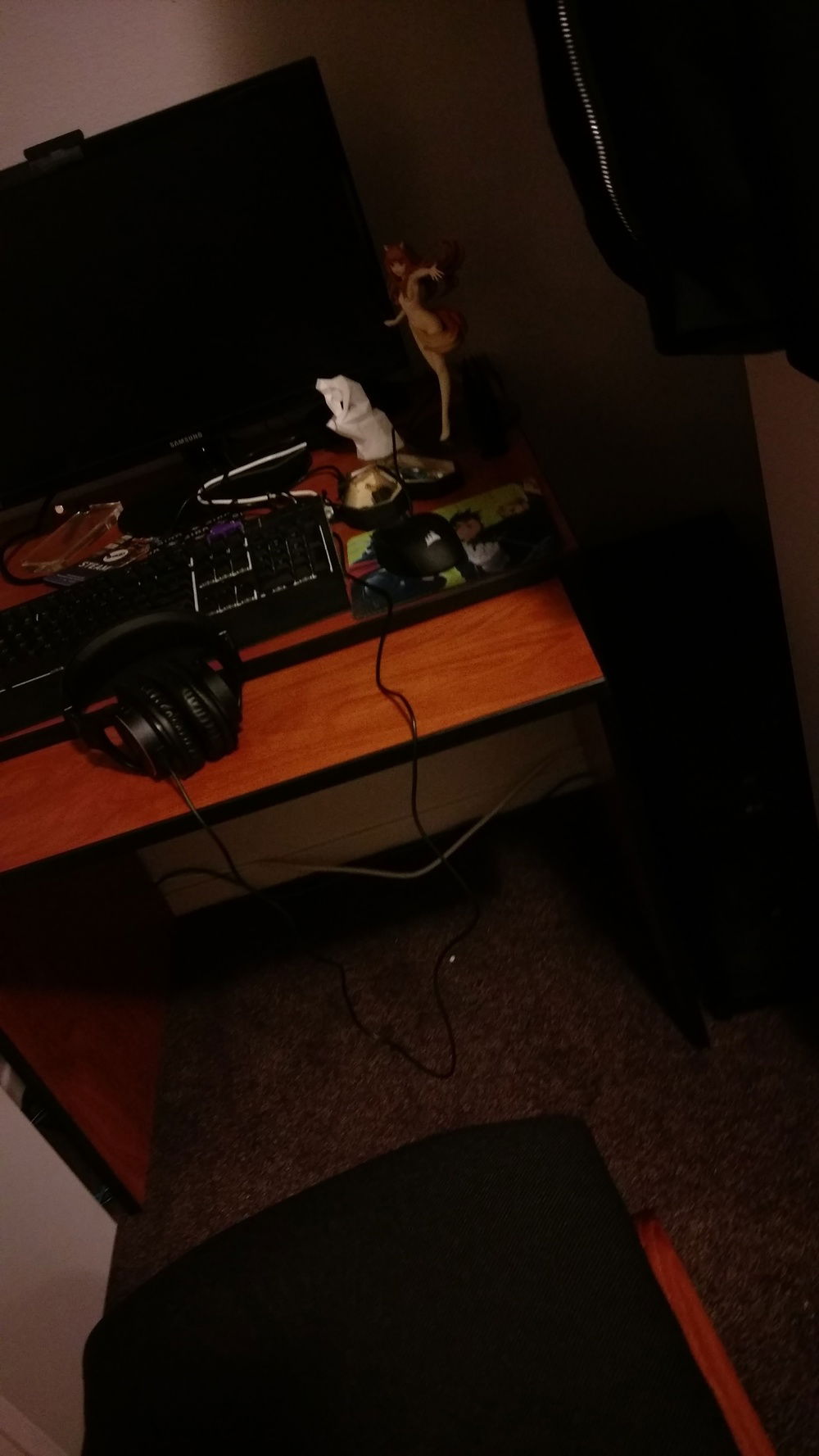 The place of gaming. There are many like it, but this one is mine.