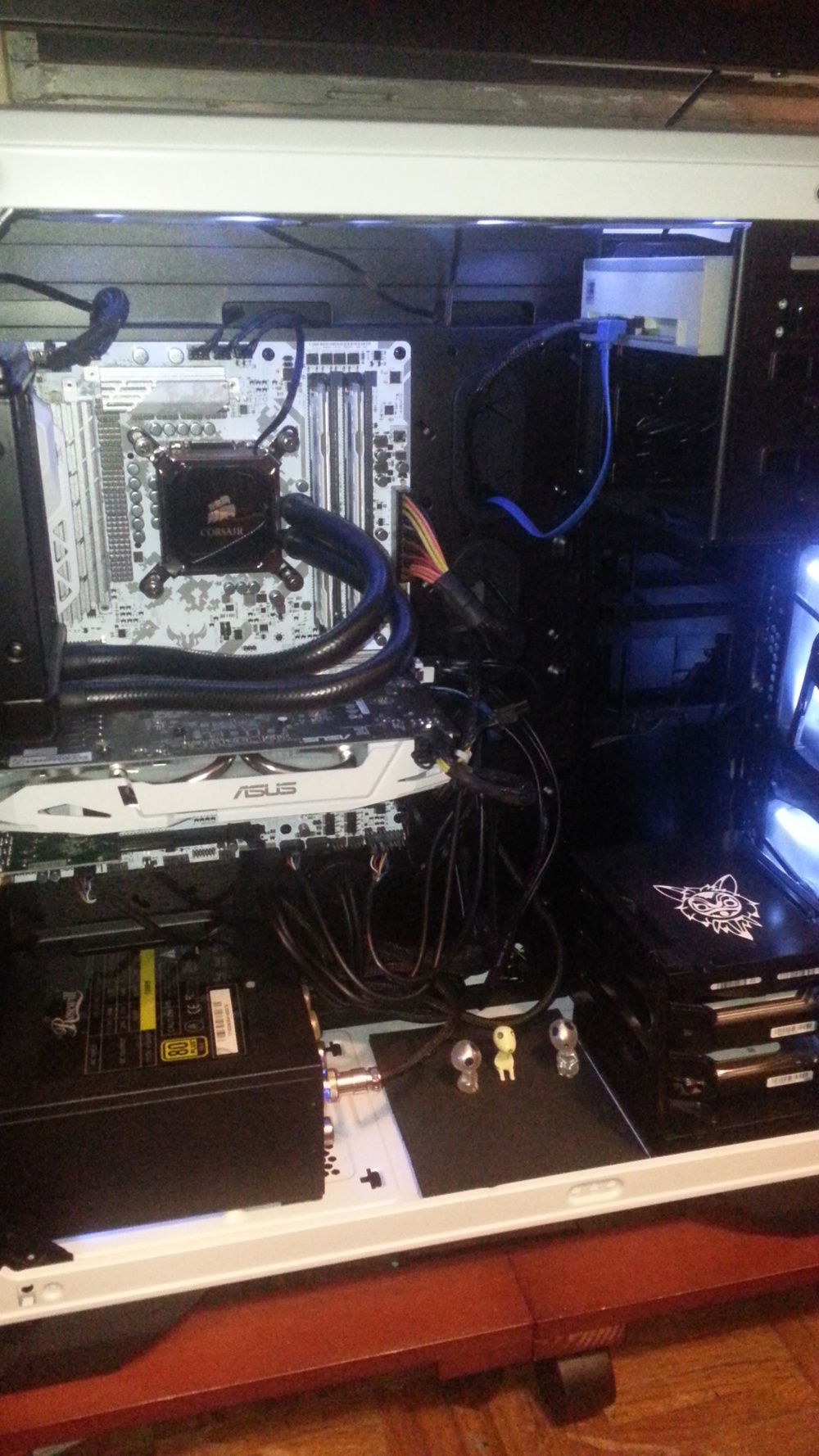 My cable management was shove it in corners out of view as best I could. The Mononoke Sticker came from Etsy and the Kodama figures from China. I laid down the foam mat the figures are on, bonus is that they cover a unsightly metal grate I didn't need.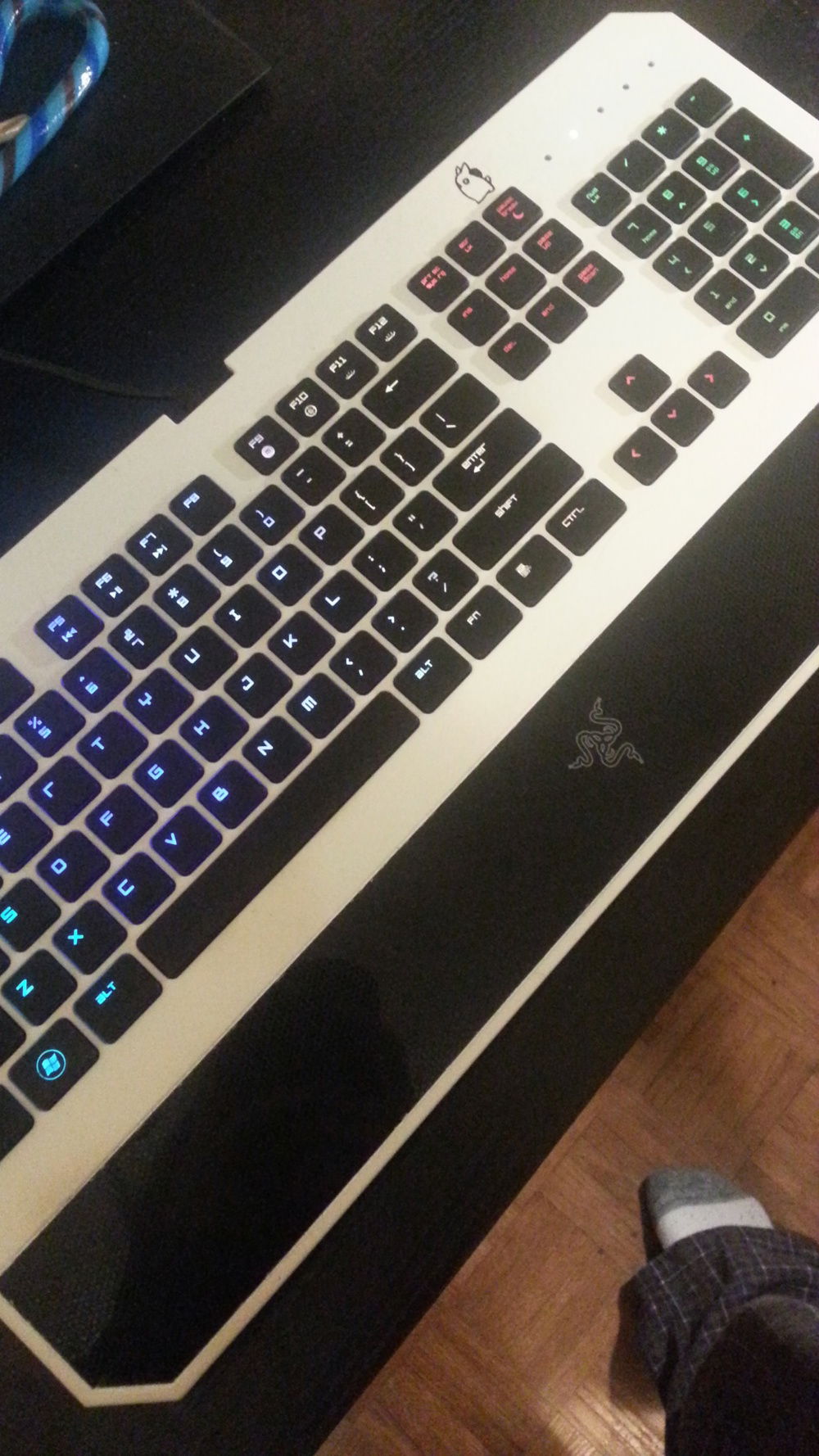 I popped the keyboard open and spray painted the top panel because they don't sell these in white with black keys.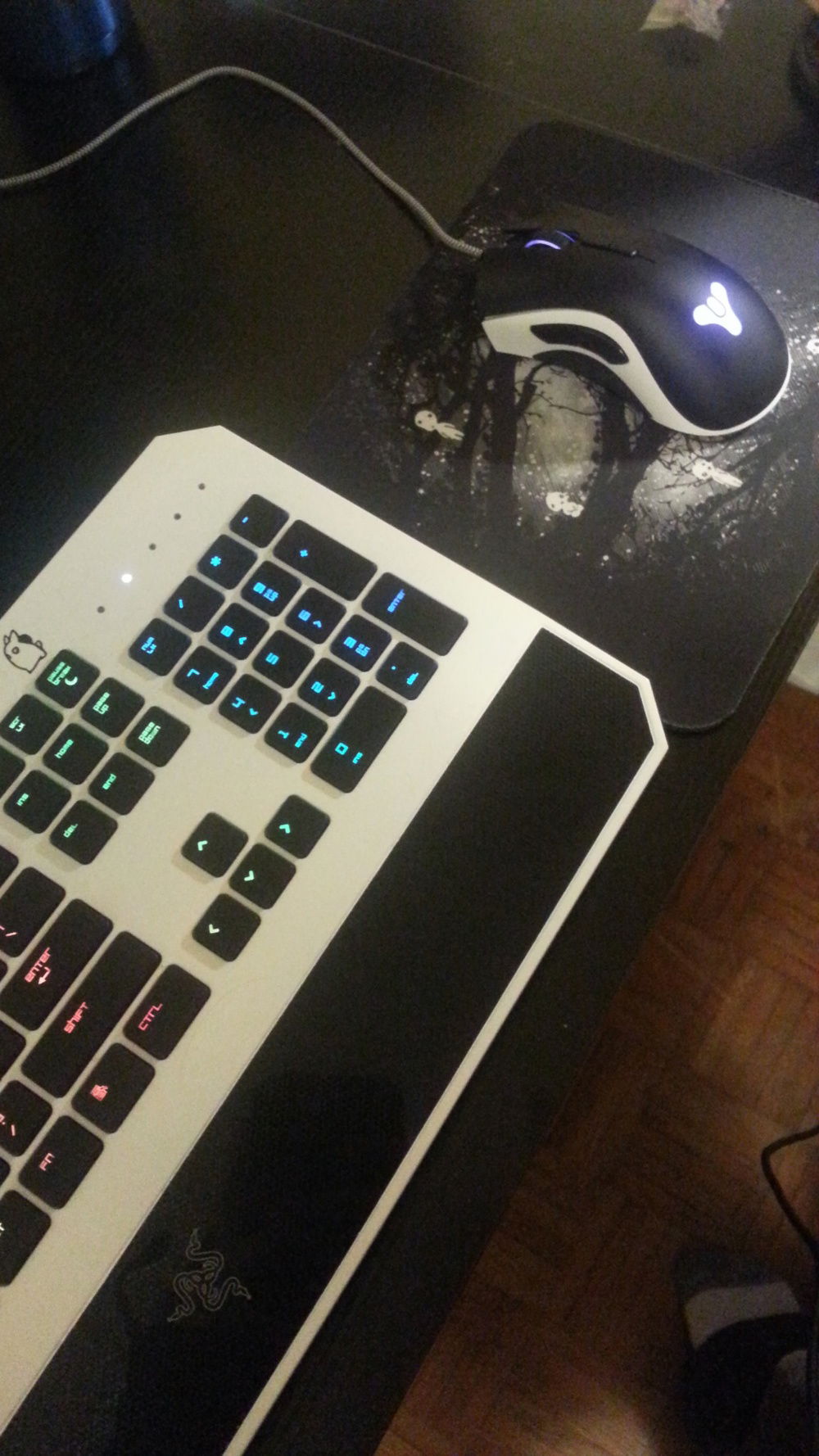 The mouse inspired me to take the plunge and spray paint the keyboard shell. Worked out better than expected.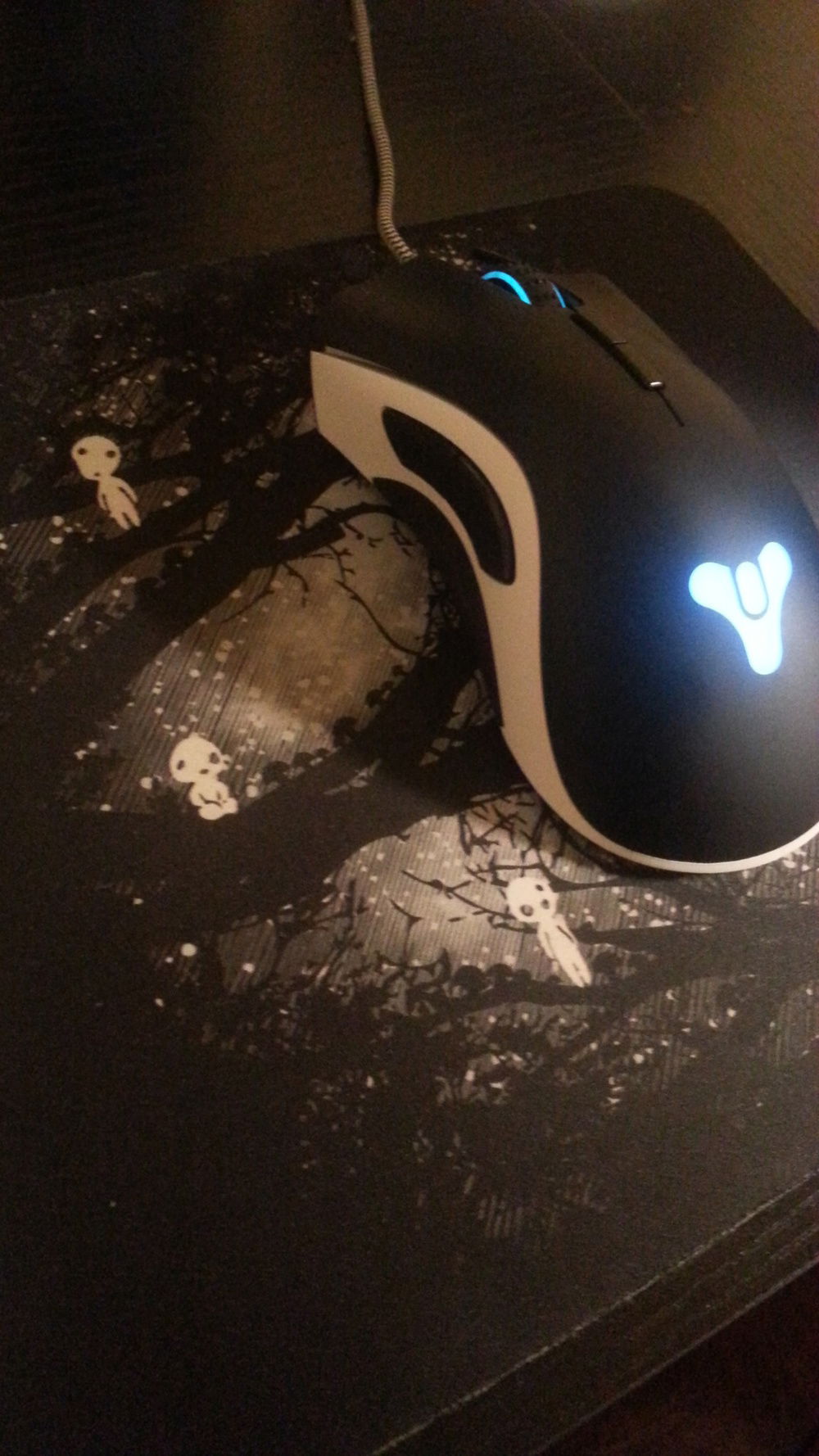 Mouse with its Mousepad. I bought a few of this design from a few custom sellers across Amazon and Etsy until I found one that gave me true black. Wish it had stitched edges but I lack the skill to do so.