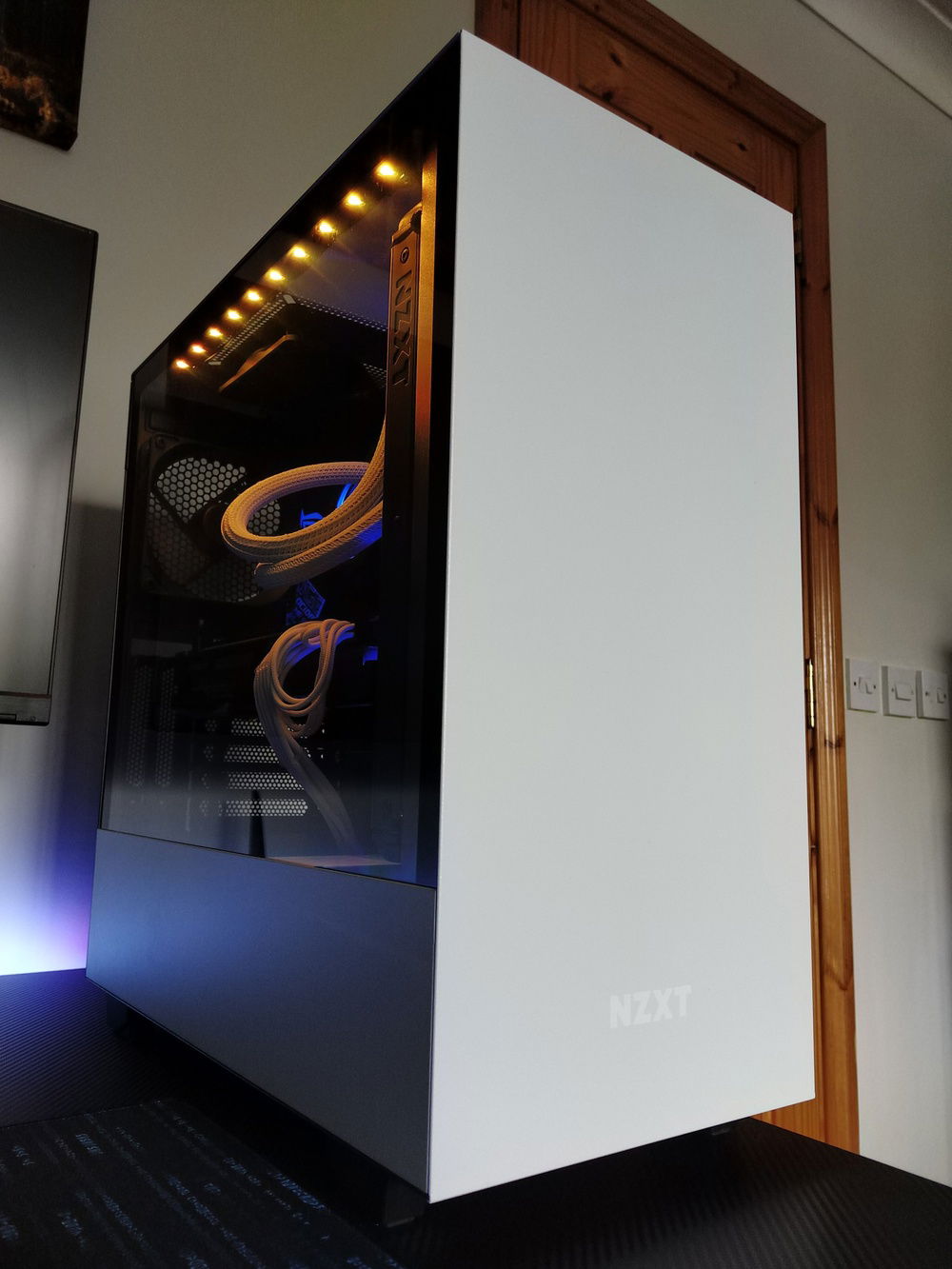 No over the top angles on the case, a very sleek NZXT logo lightly embedded/printed on the front. Exactly what I wanted! I love the way the white also contrasts very well to the carbon fibre wrap on the table, makes the PC stand out a bit but that's exactly what I wanted.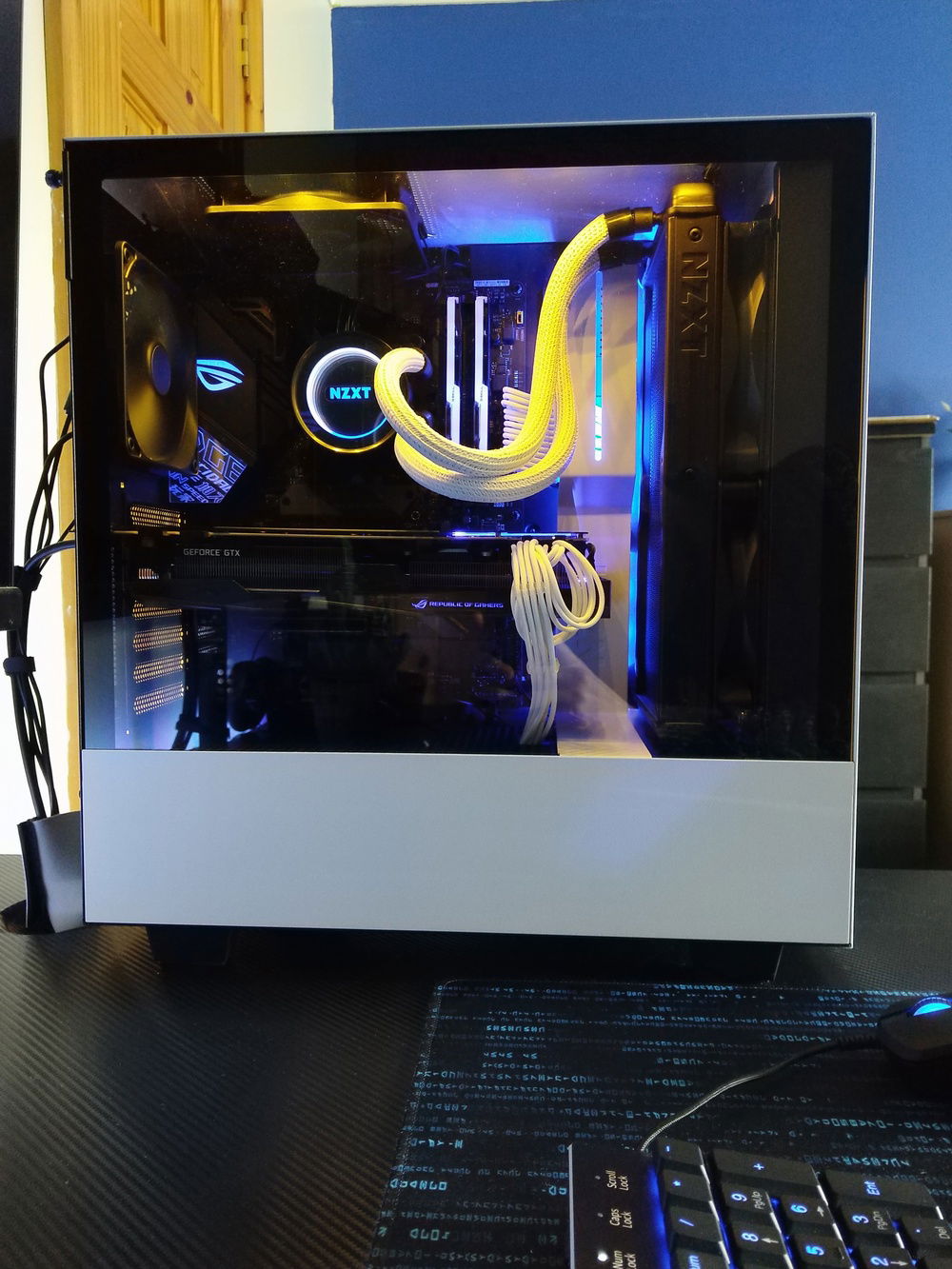 Not bad for a first PC might I add, scared to death that it wouldn't start for the first time! :D That battle has been won though!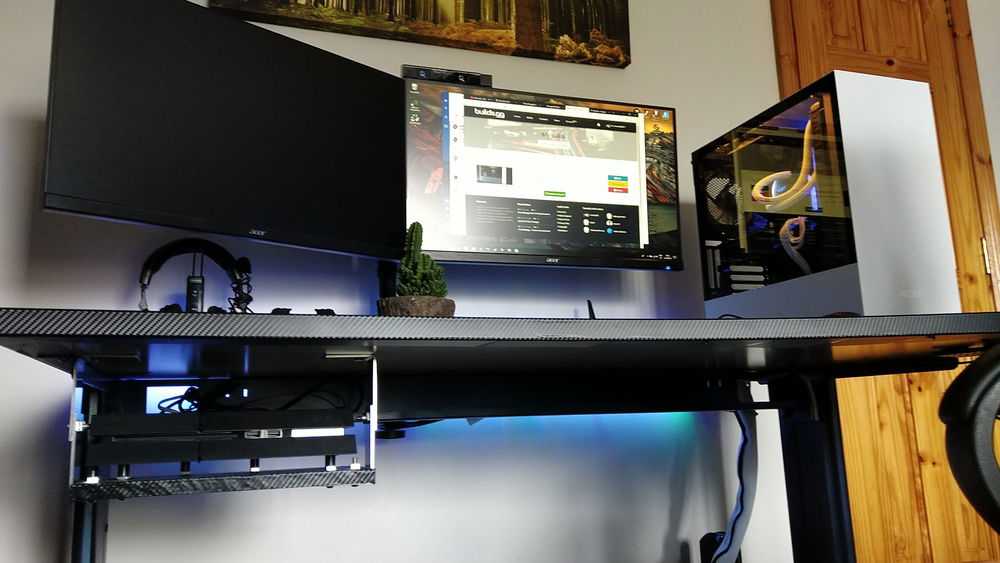 PS4 out of sight, build a shelf underneath the table as you can see to keep as much off the table. I would have done the same for the headset and used an anchor under the table if it wasn't for the headset stand included in the unit.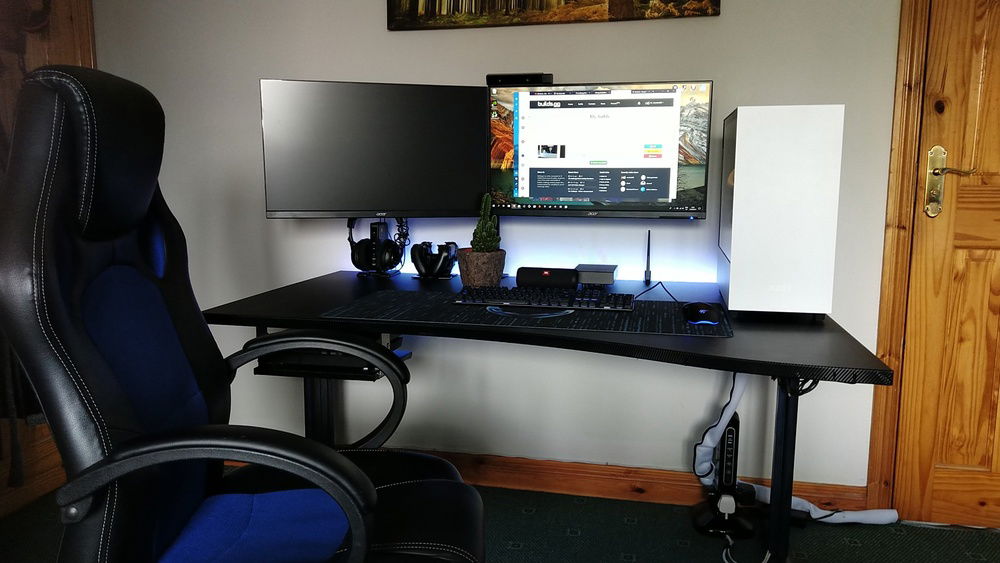 Loving the minimal, fresh and clean look of my setup. Will try and interpret some white in the future or see if I can get some simple but cheap skins for a few things.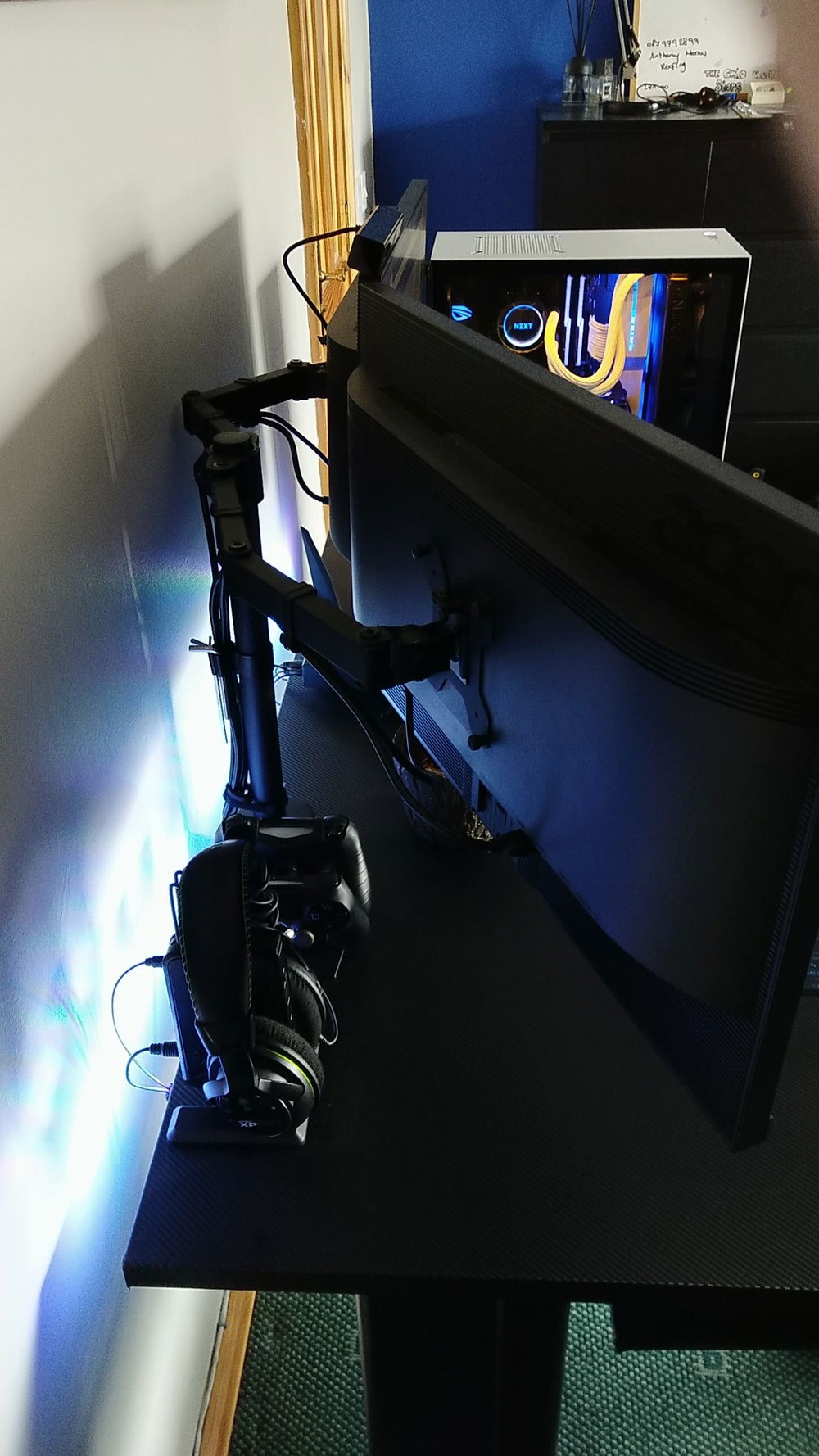 I was never like this with cables until I seen a couple of setups with proper cable management and I have to say, that's where the aesthetics of a setup really stick out! All about the cable management guys!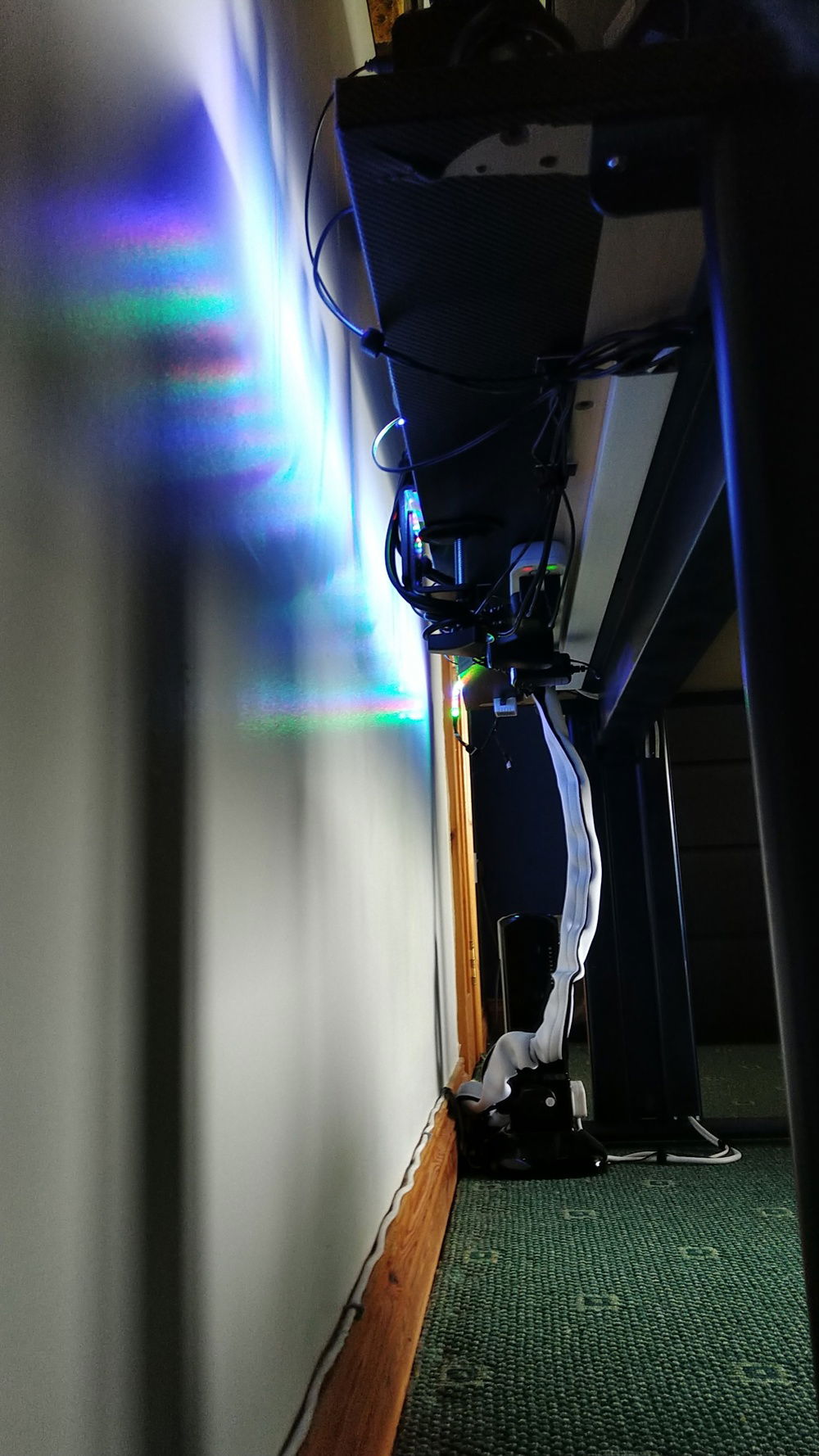 Like stated before keep your junk tidy! ;)