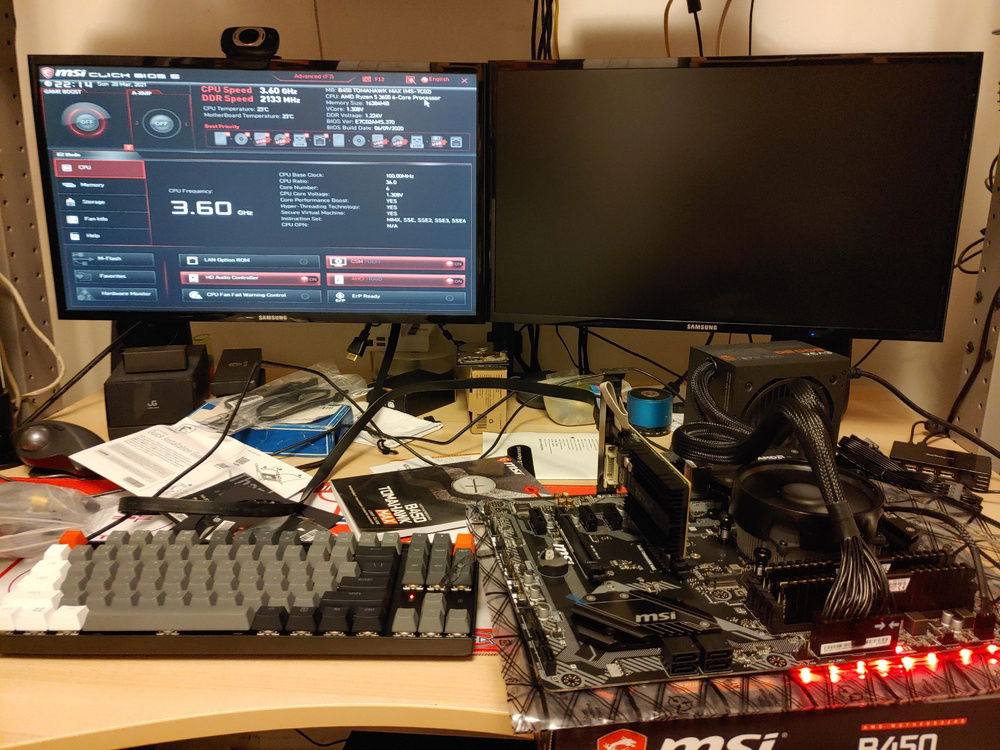 First thing, make sure you're components work. No better way than assembling the components outside before you shove them in the case. Looks like we got a pulse :)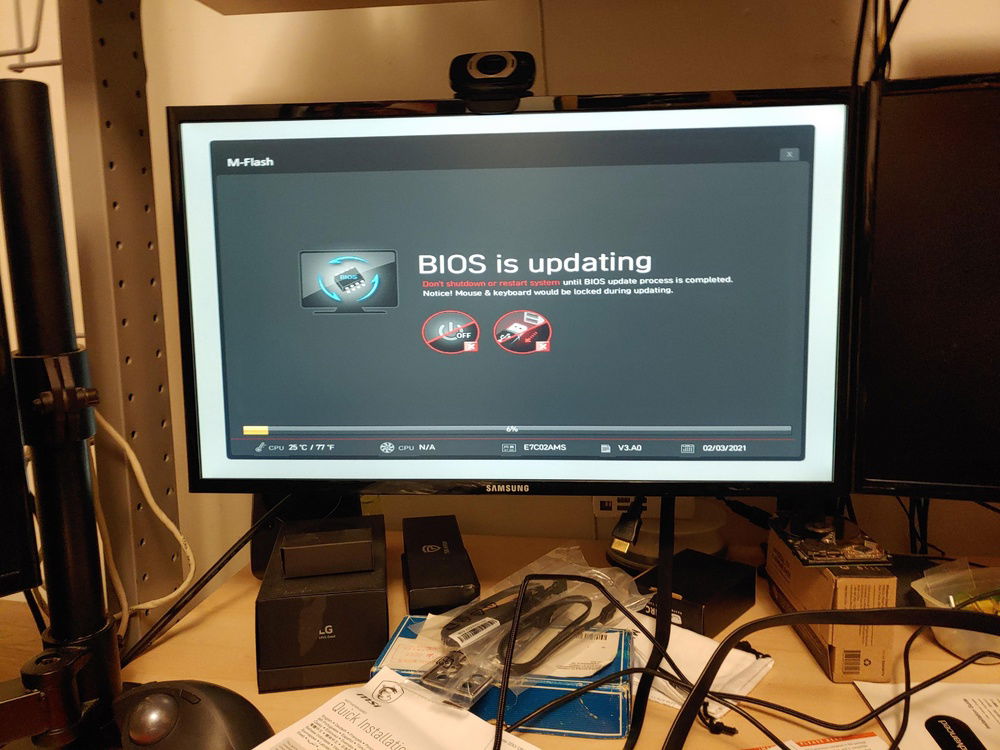 And while we're here, let's update the Bios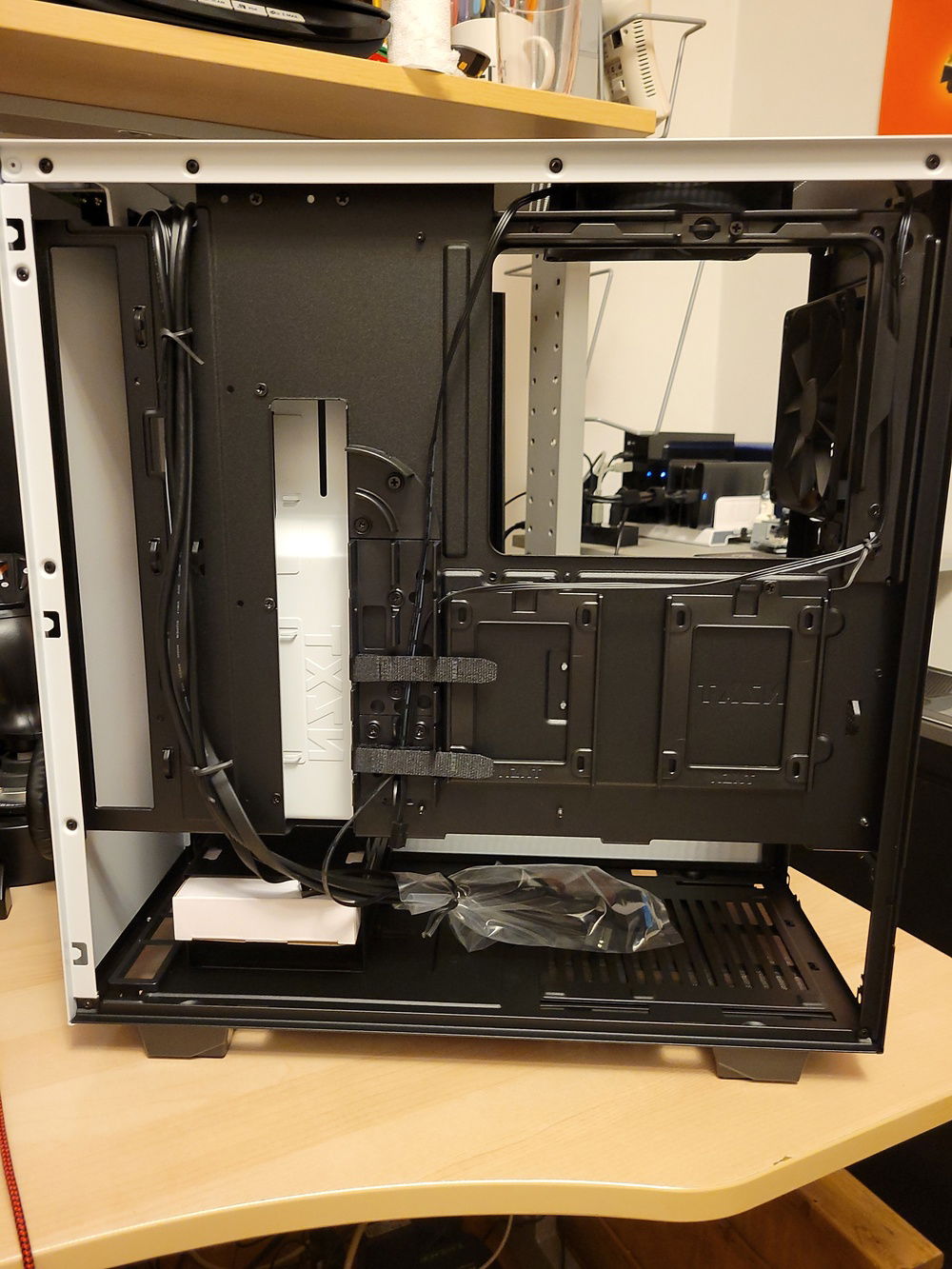 SSD section of the NZXTR 510i and the creative placement of the 3.5in HDD bays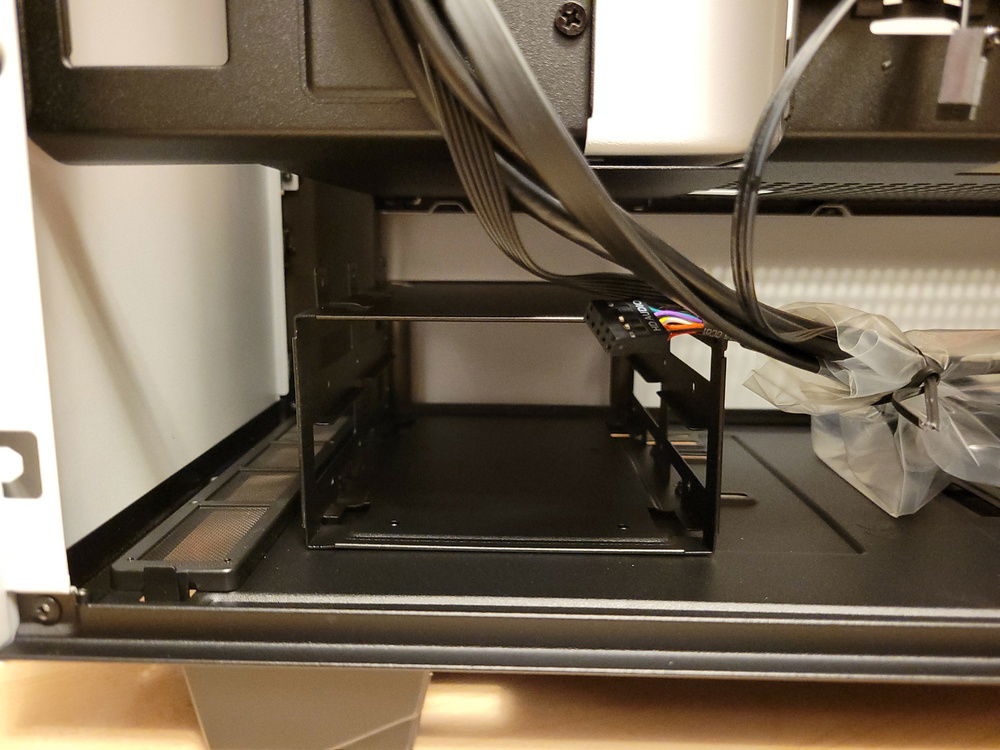 I've been eyeing this case for a while but the drive capacity concerned me. When I got confirmation that the case would support my three SATA drives, that's all the convincing I needed. Eventually the SATA drives will be upgraded to SSDs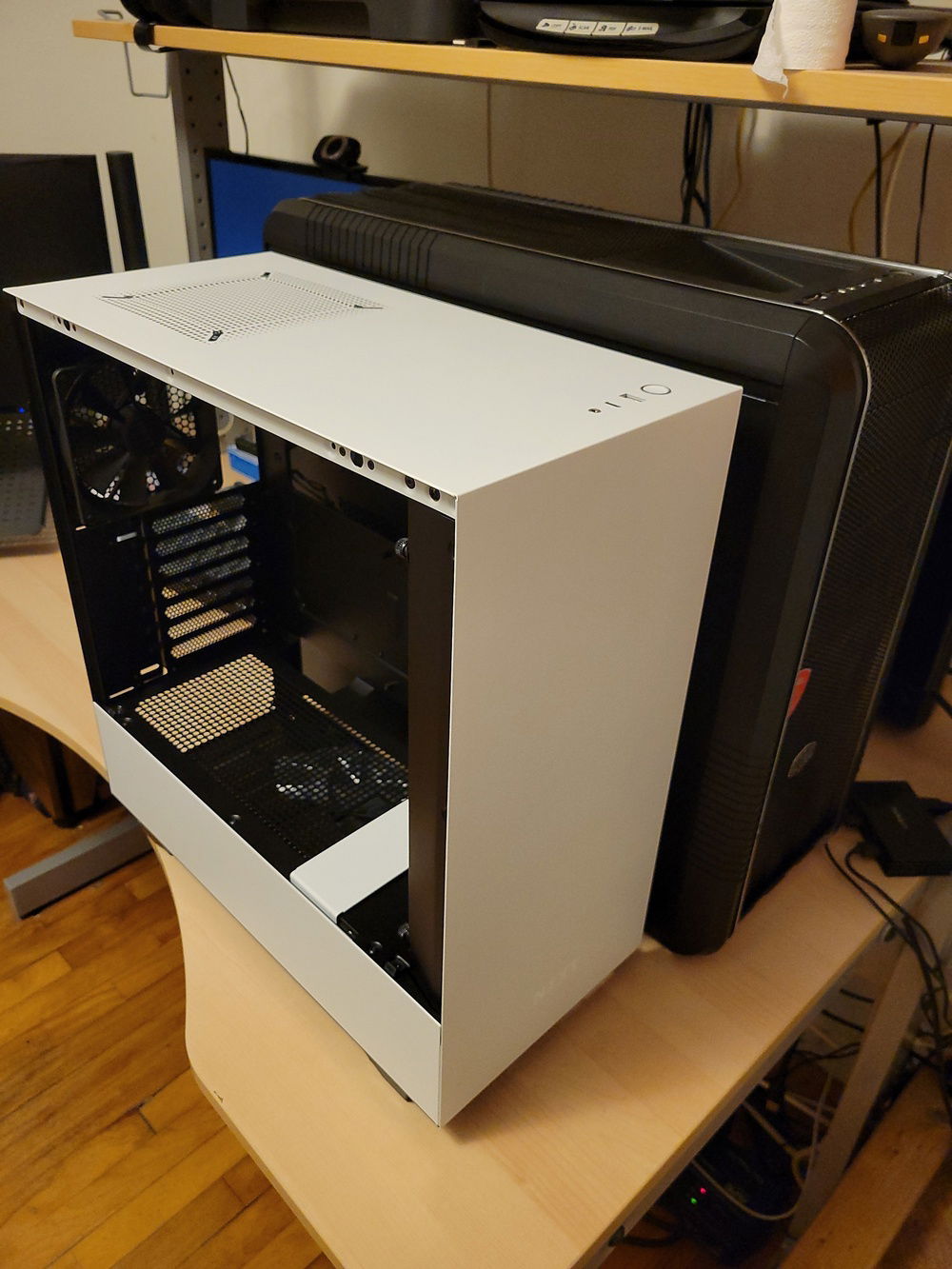 Size comparison with my previous Coolmaster CM 690 II Advanced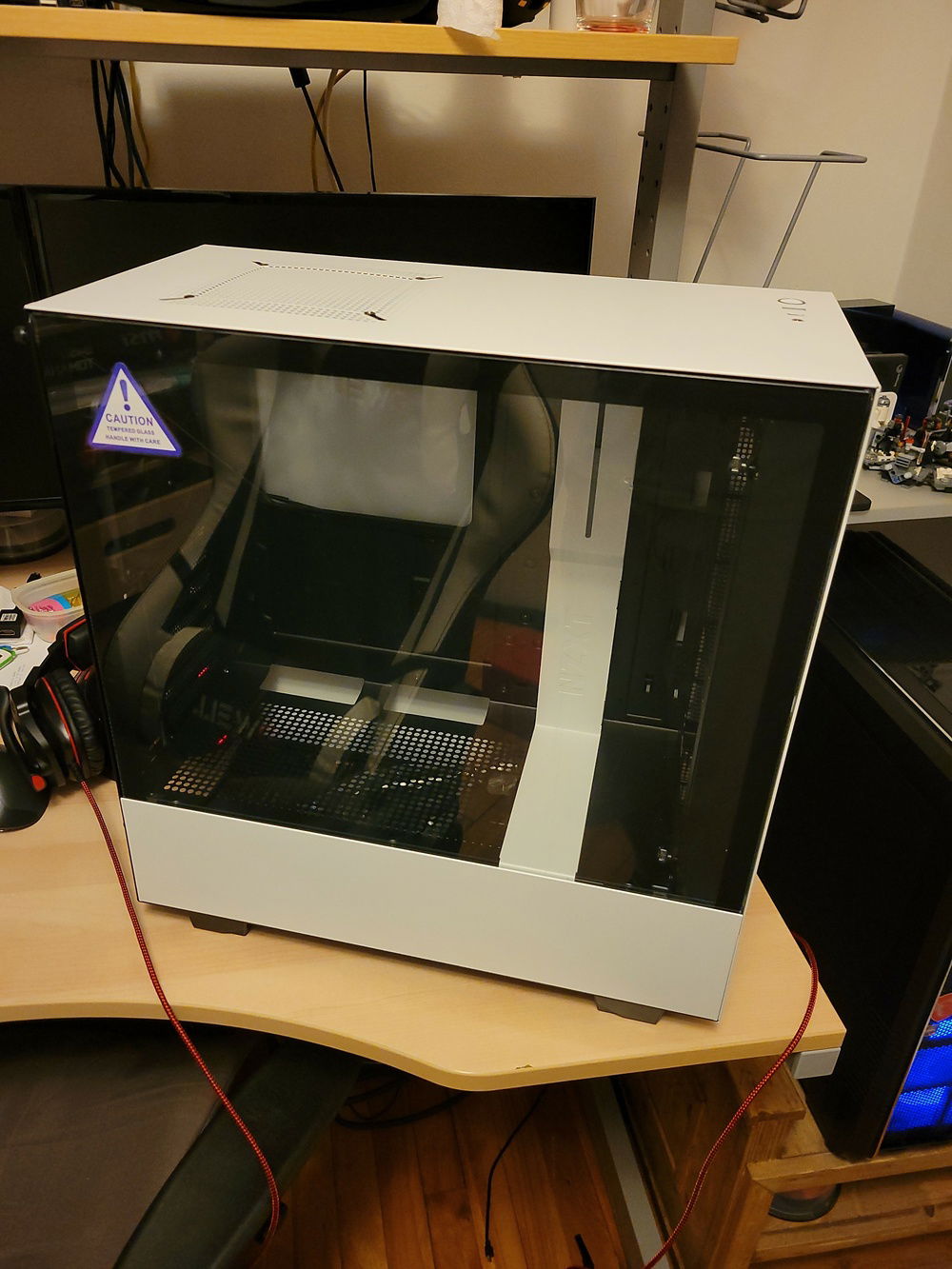 Tempered glass is sexy AF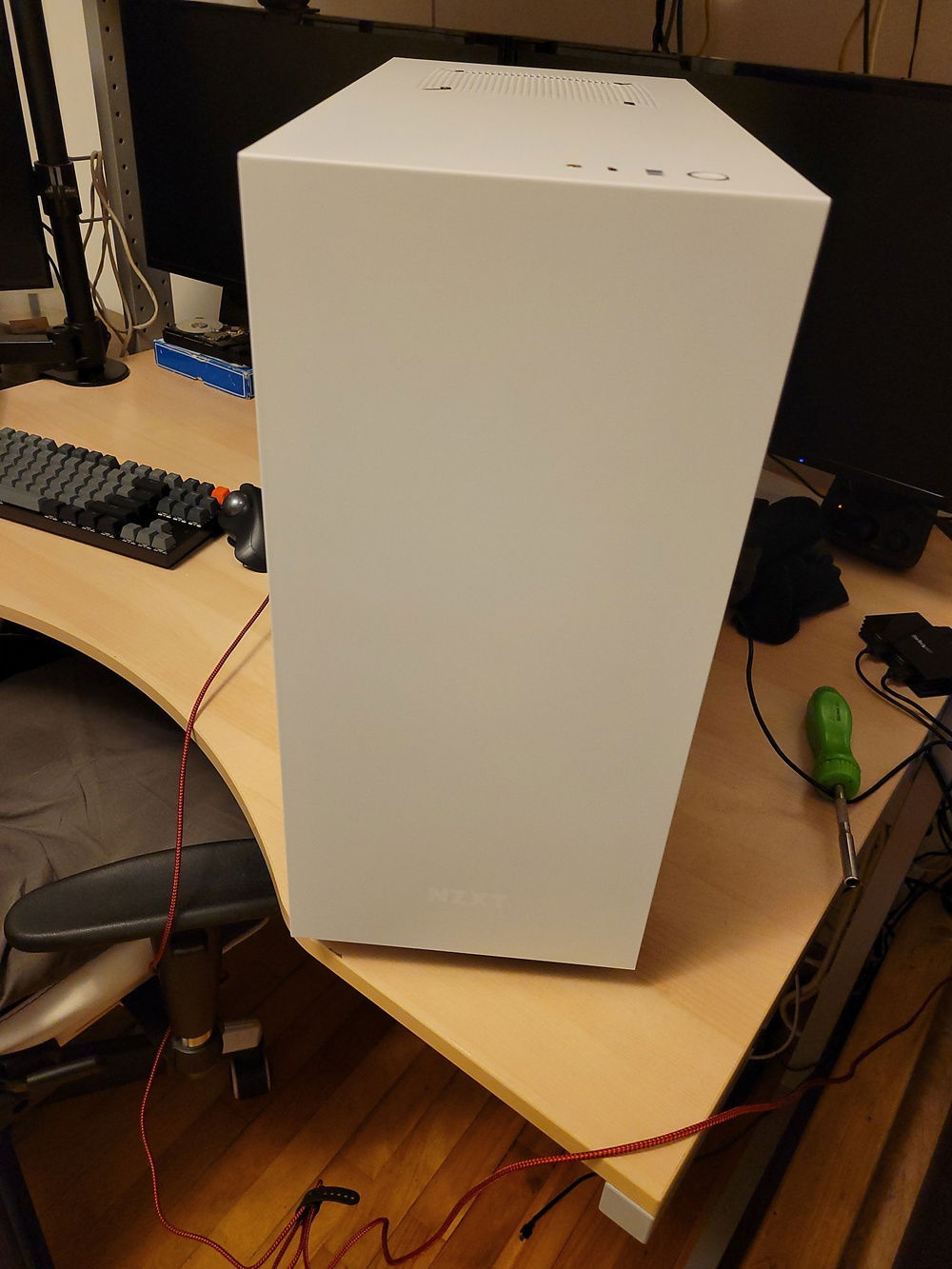 WTF???!!! Where do the optical drives go???? lol Ah......the way of the floppy disk :)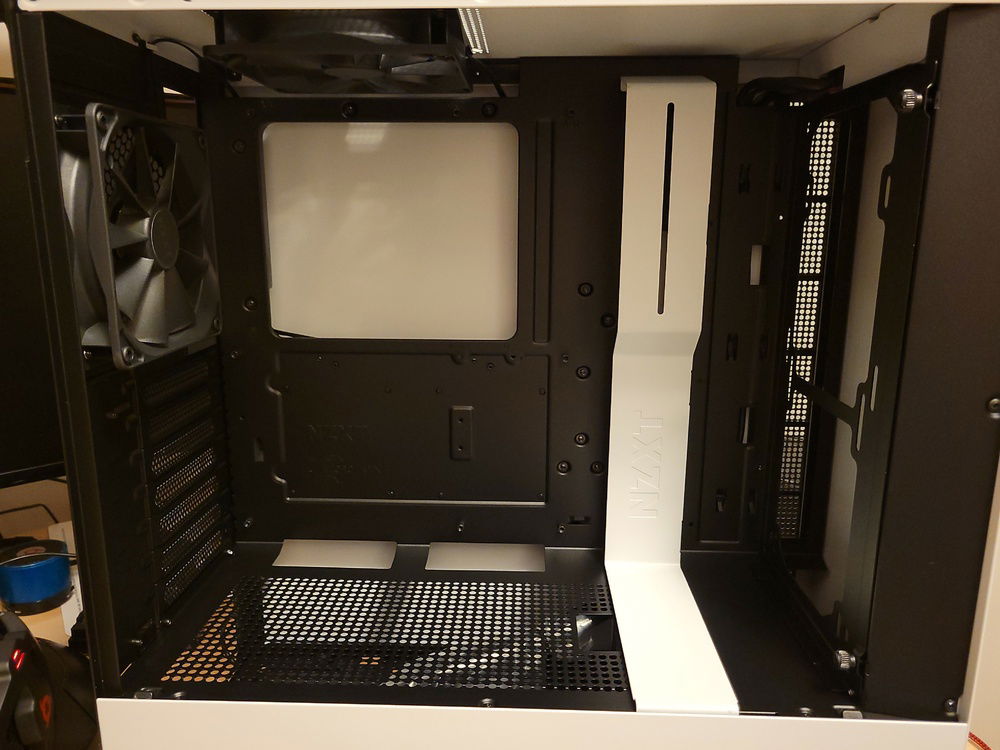 Components.......ASSEMBLE!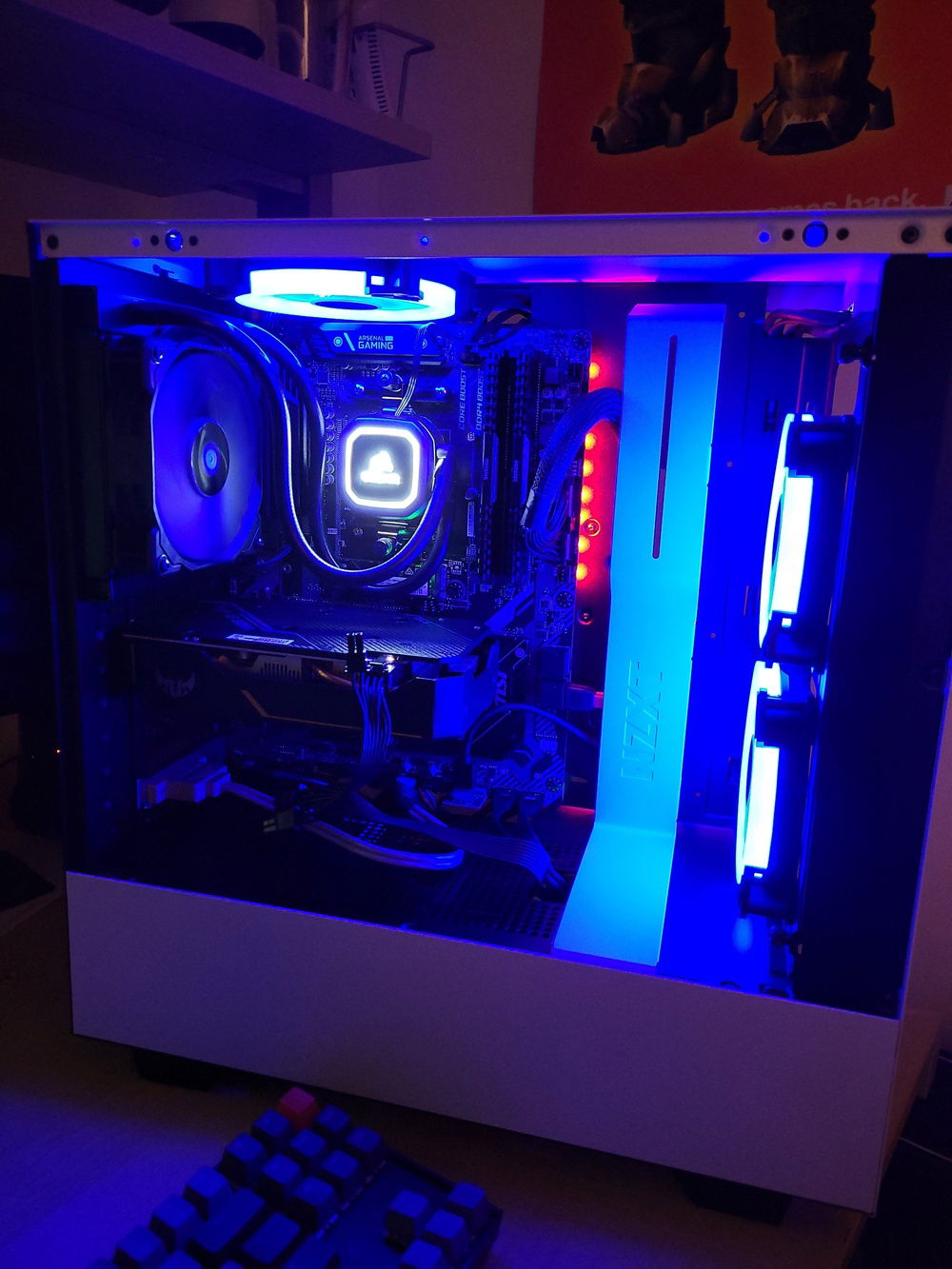 I know its supposed to be all Blue, but the red is from the post notification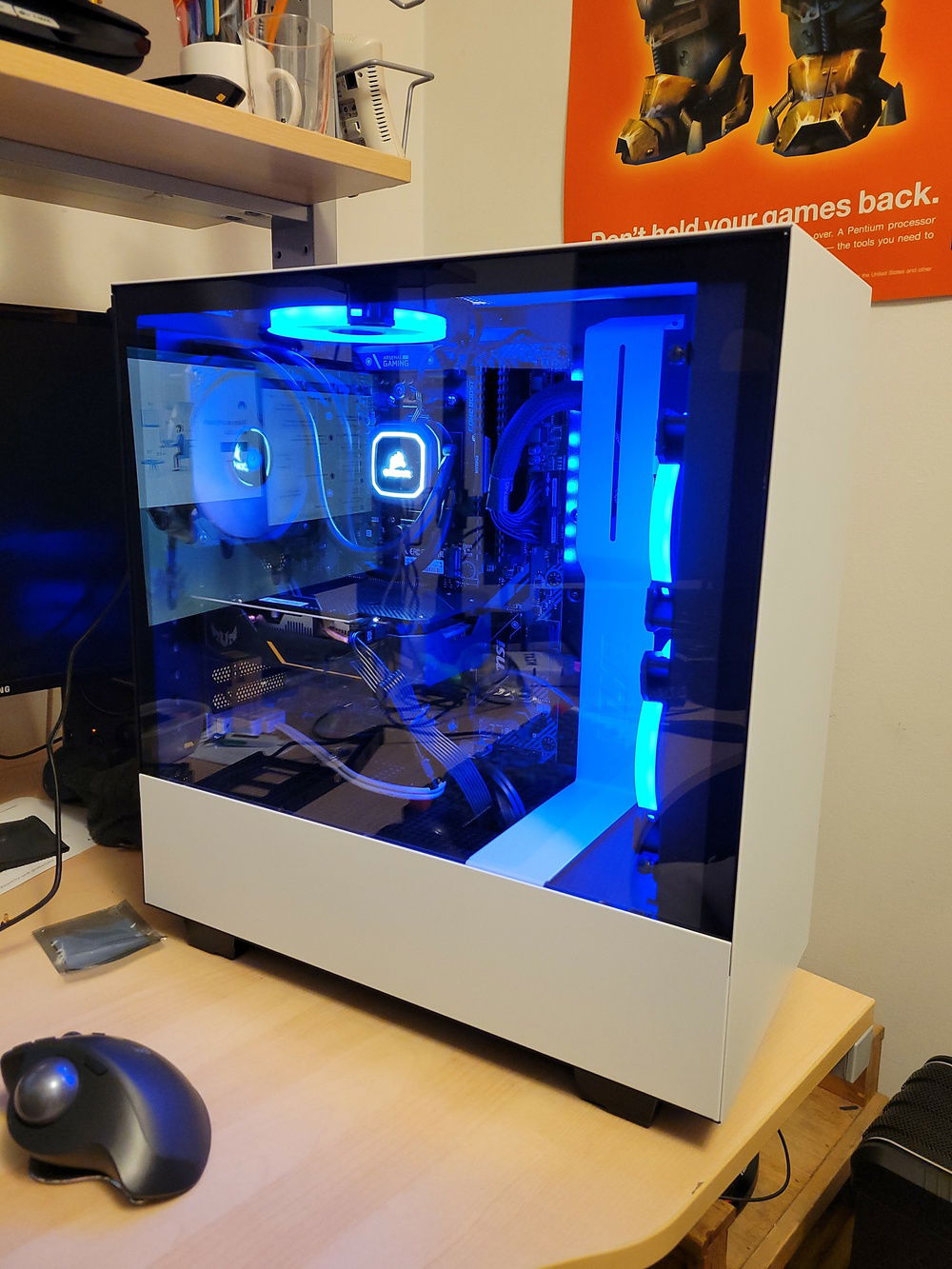 Now she's Mellow Blue :)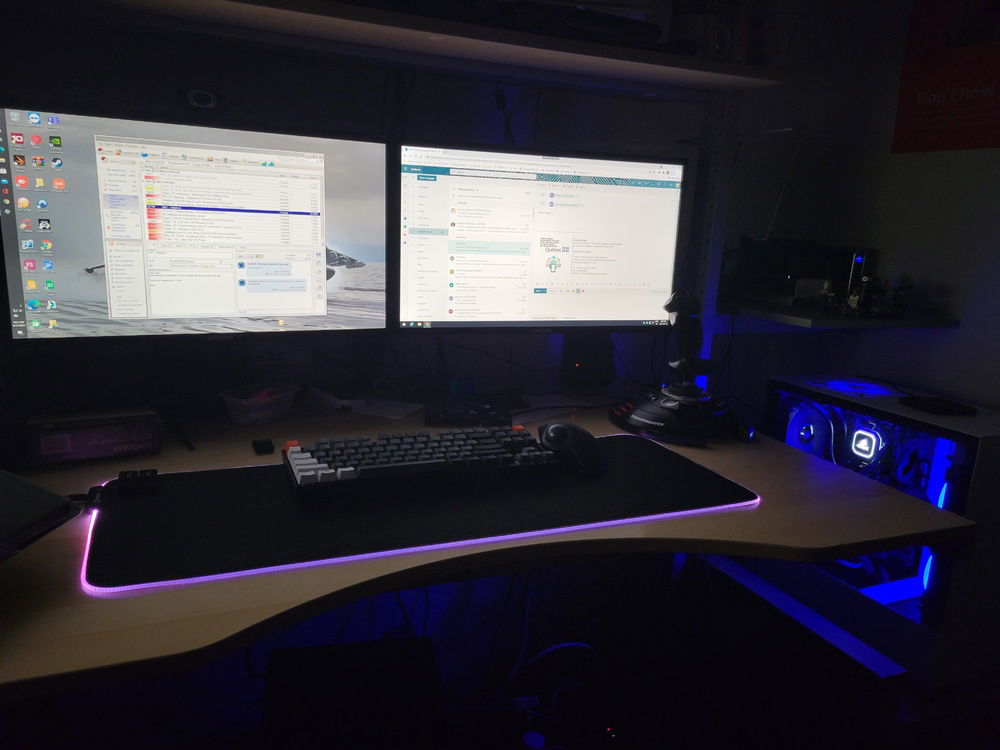 Look at you, all nestled in the corner look sexy :D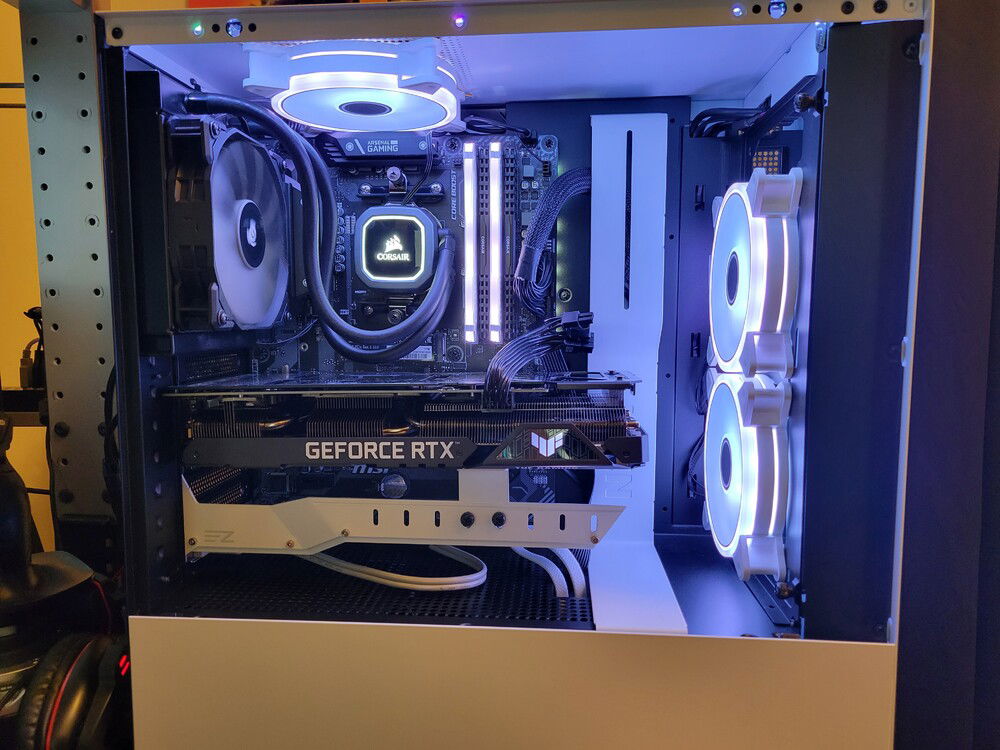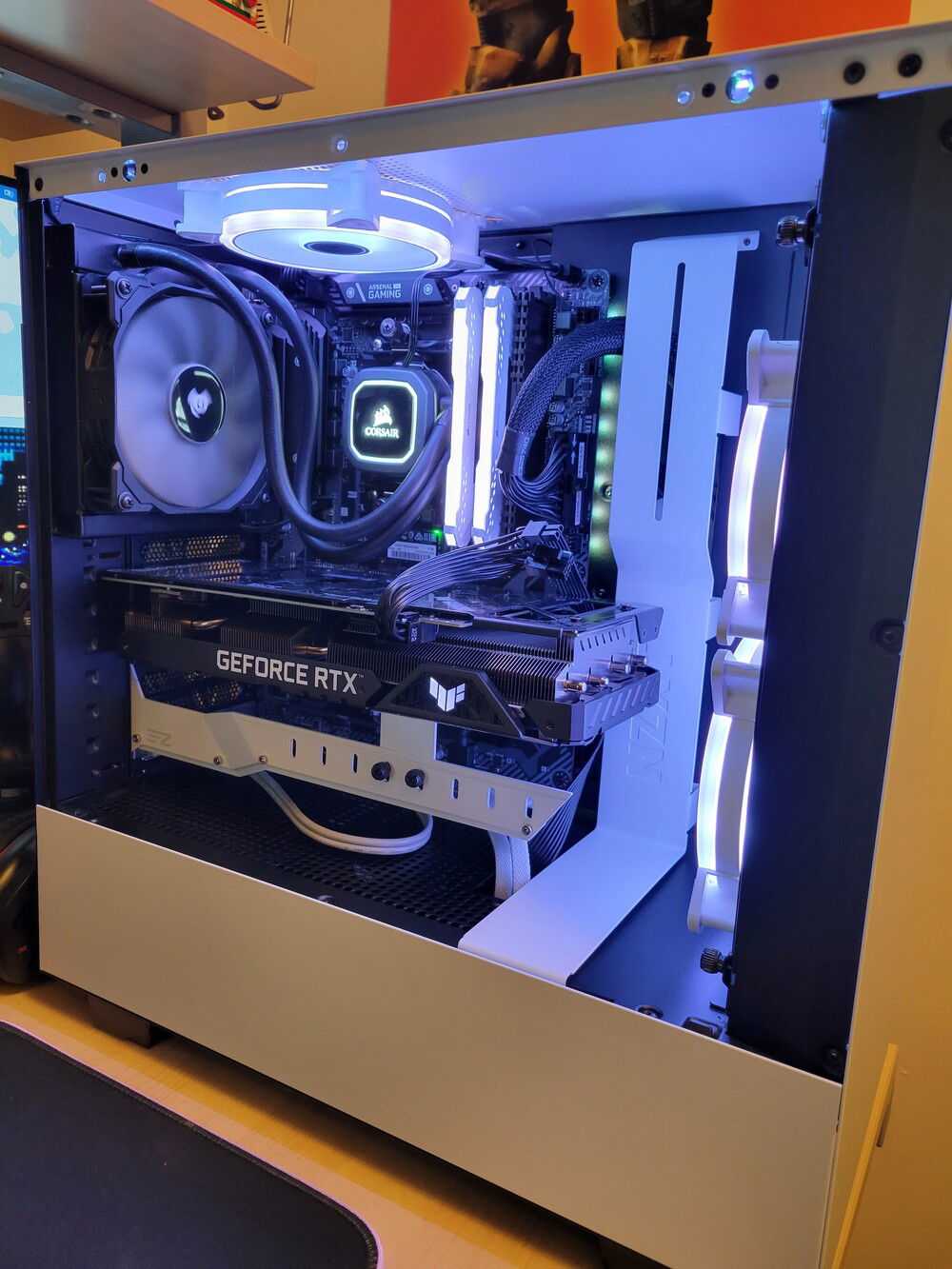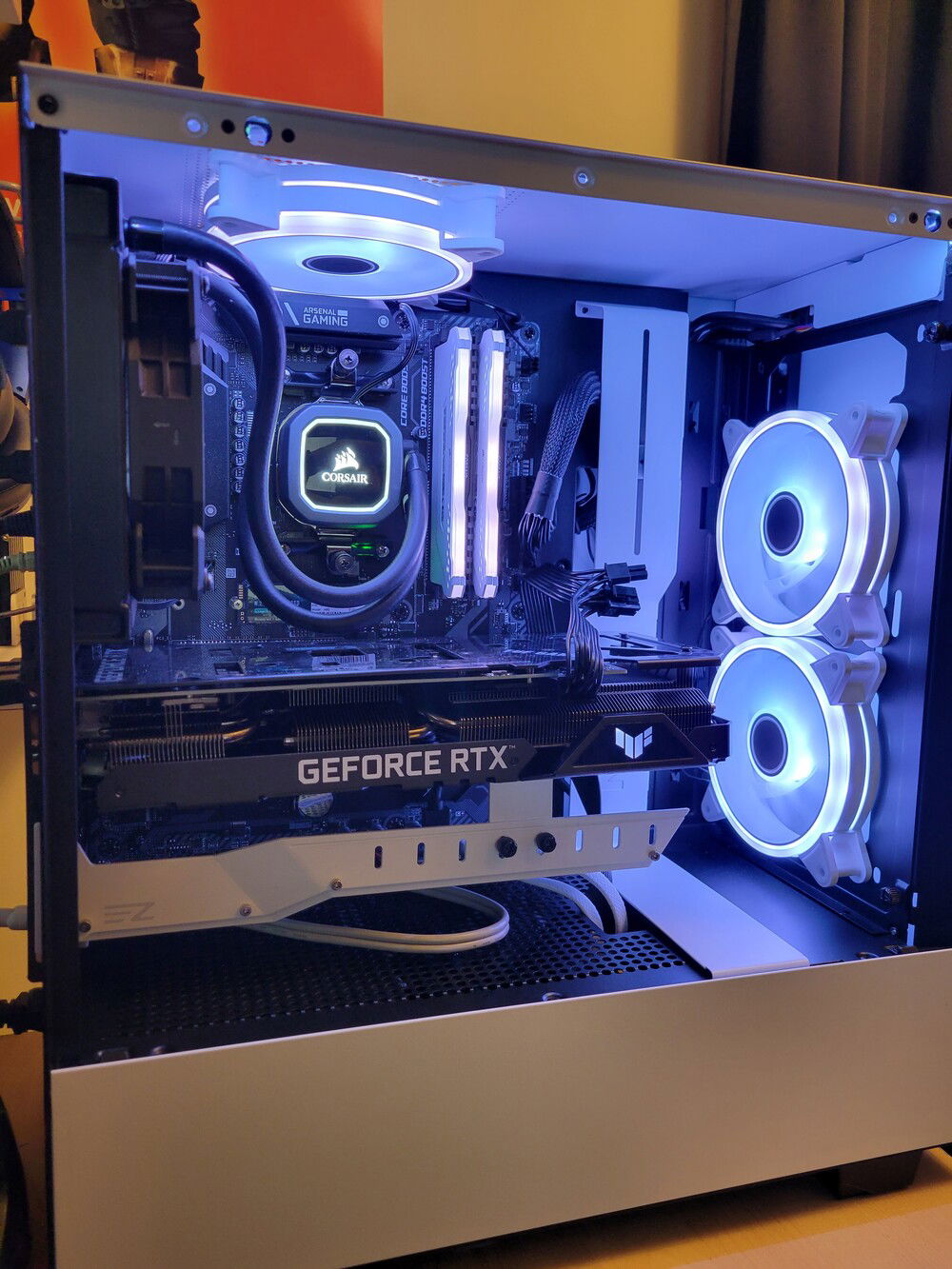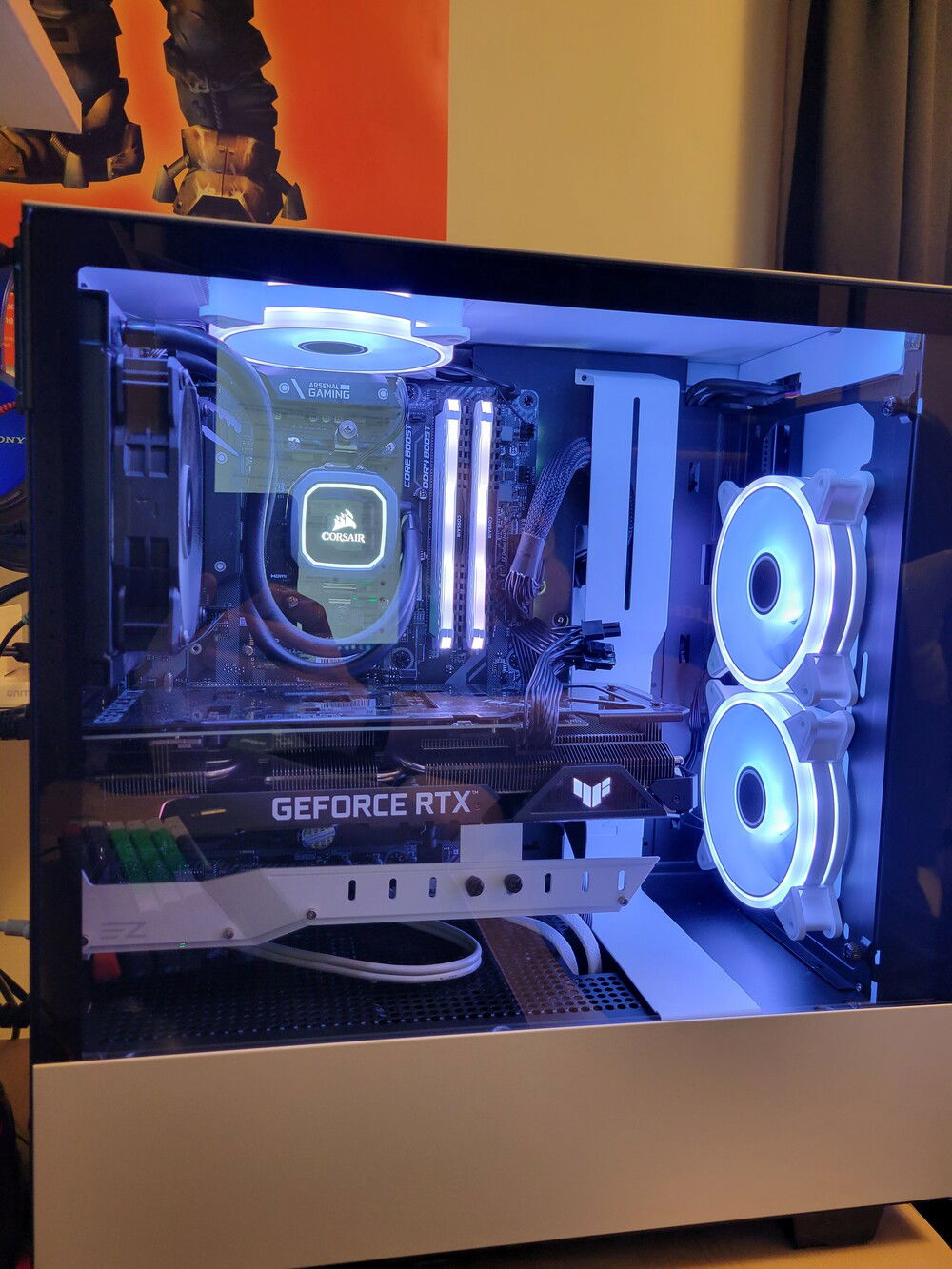 Tempered glass is gorgeous, but a dusting is required to keep it beautiful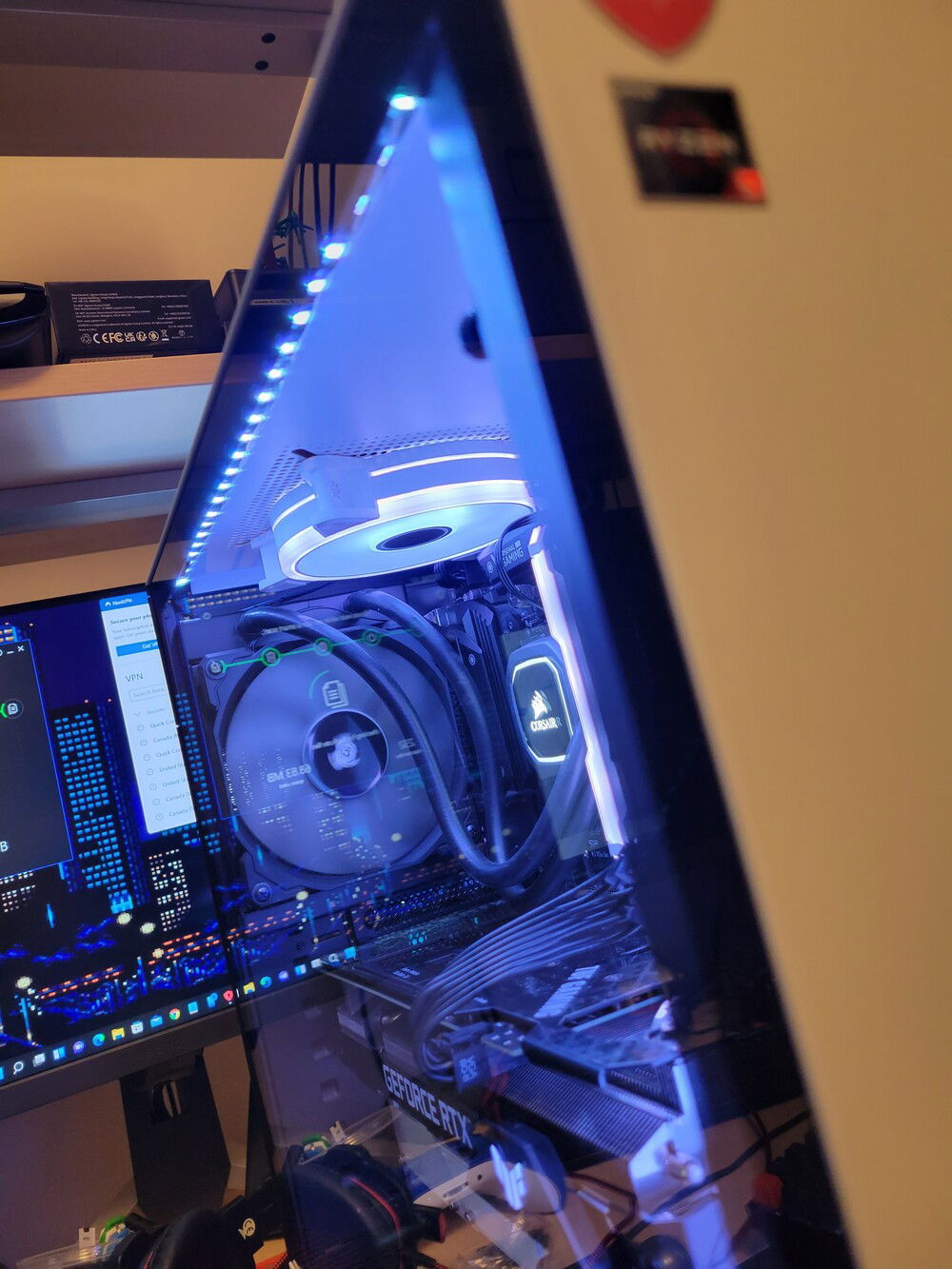 Just a dash of RGB in the top to give it a little more glow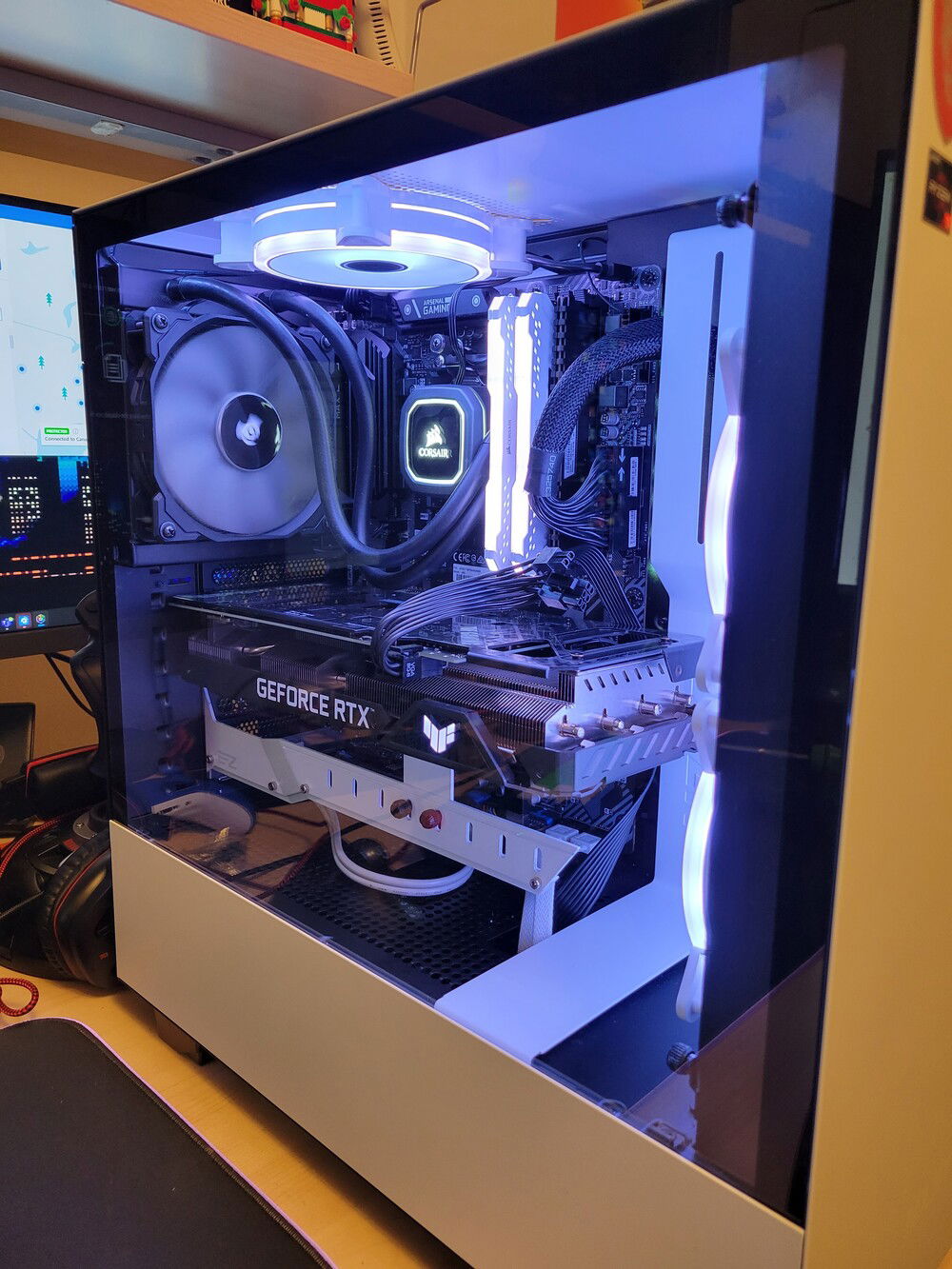 The GPU is a beast, thankfully the bracket has stopped it from sagging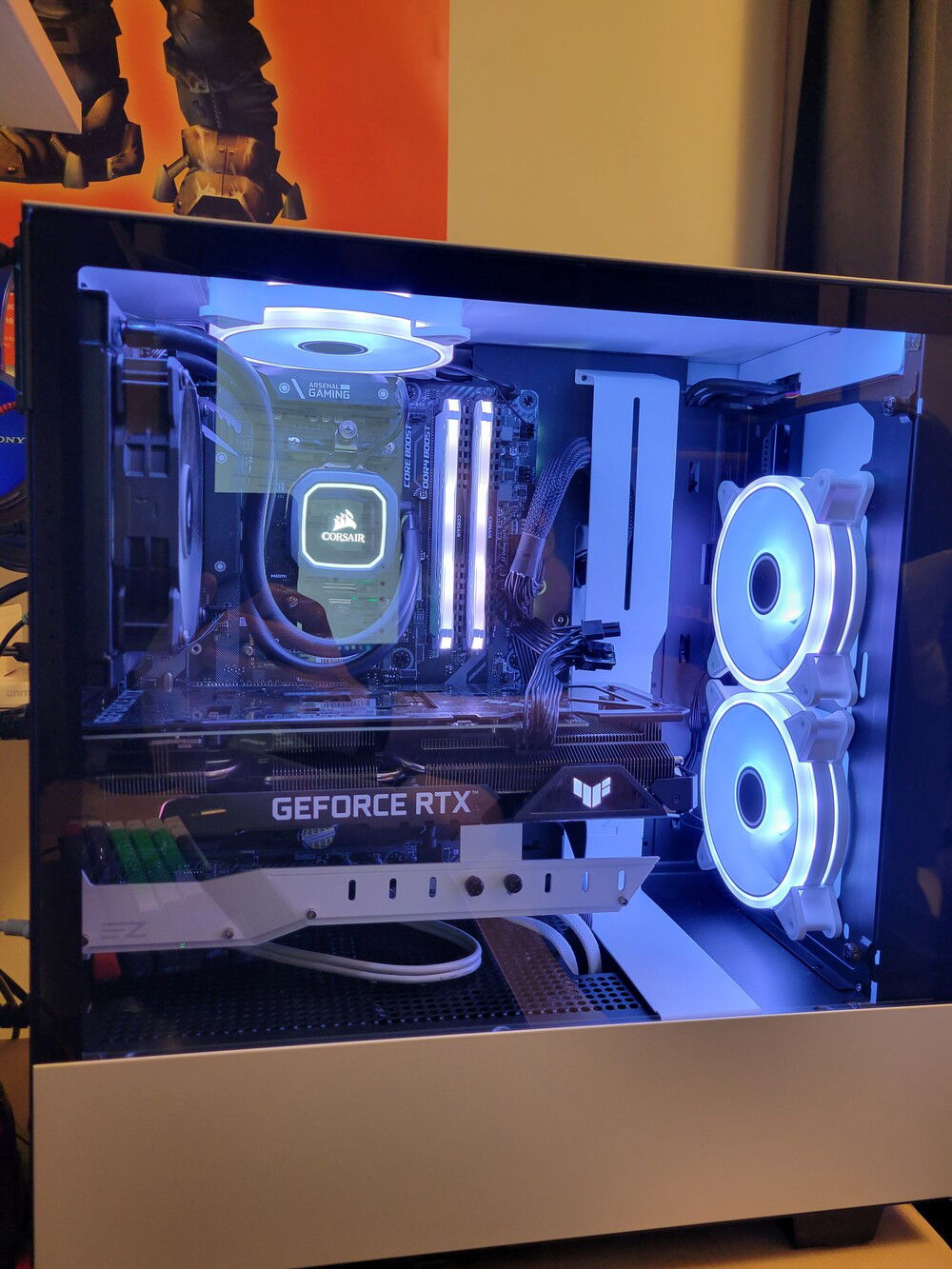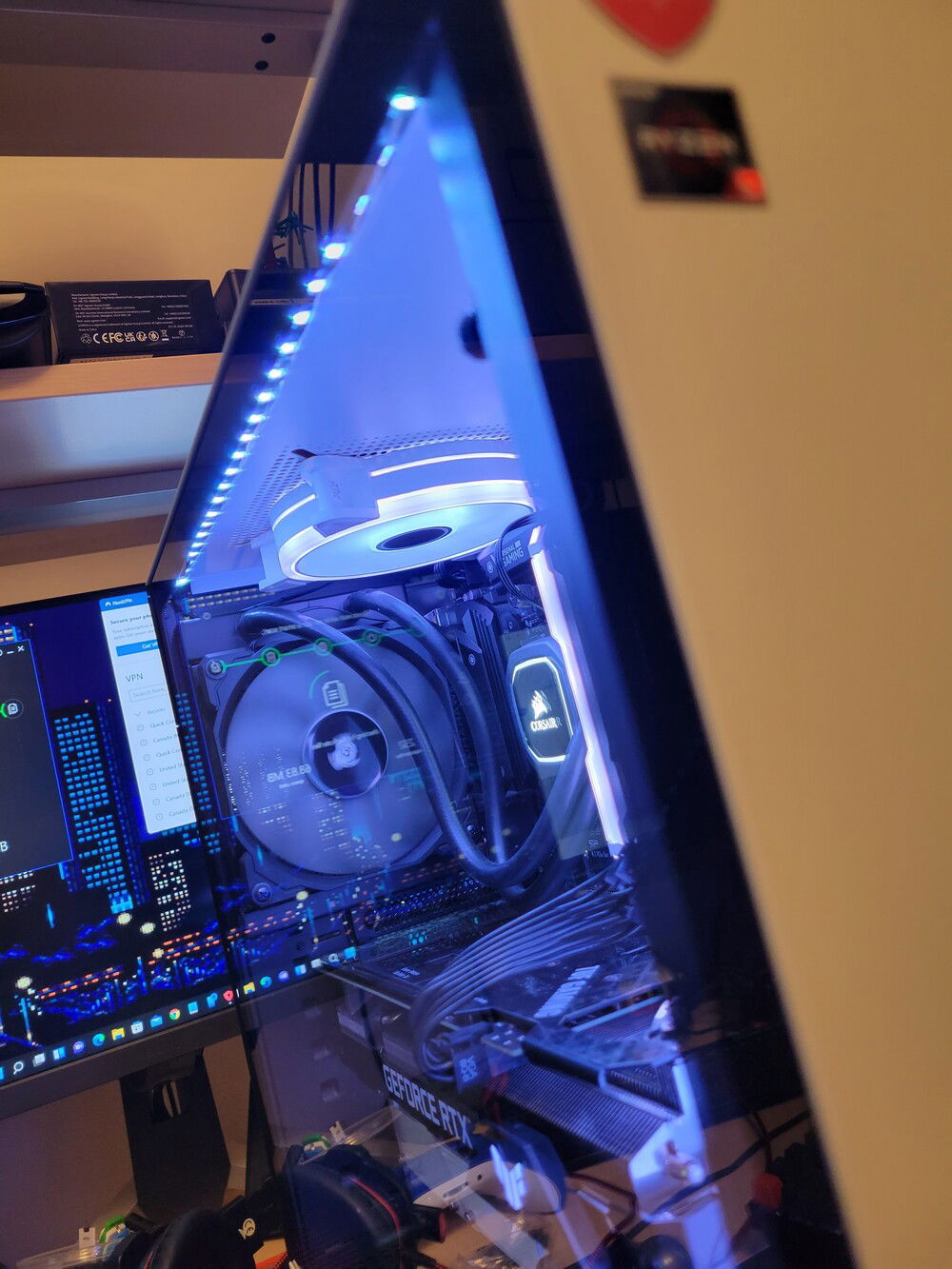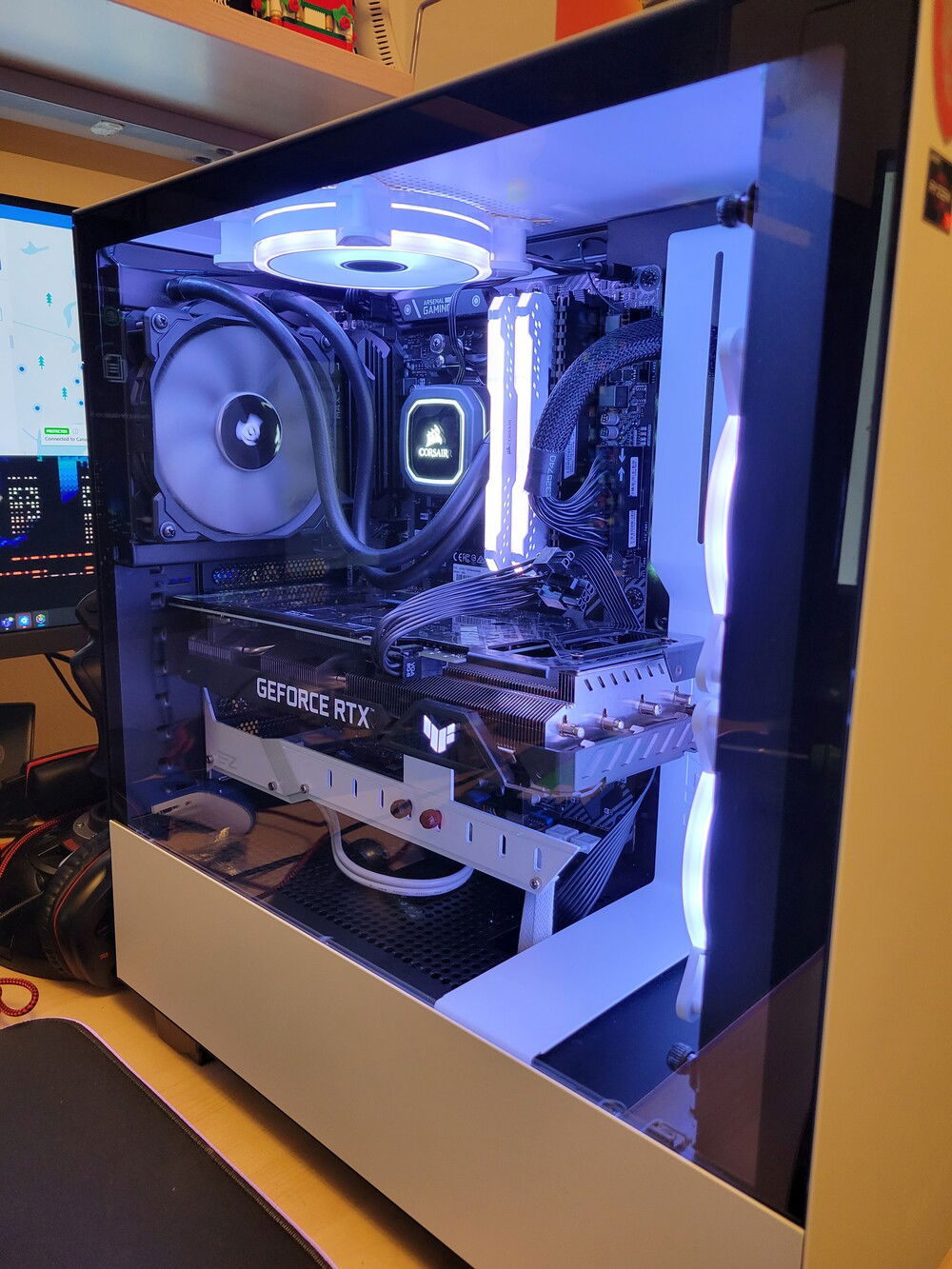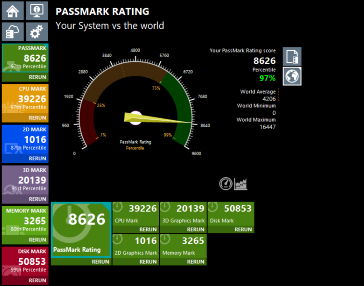 Benchmark Post Upgrade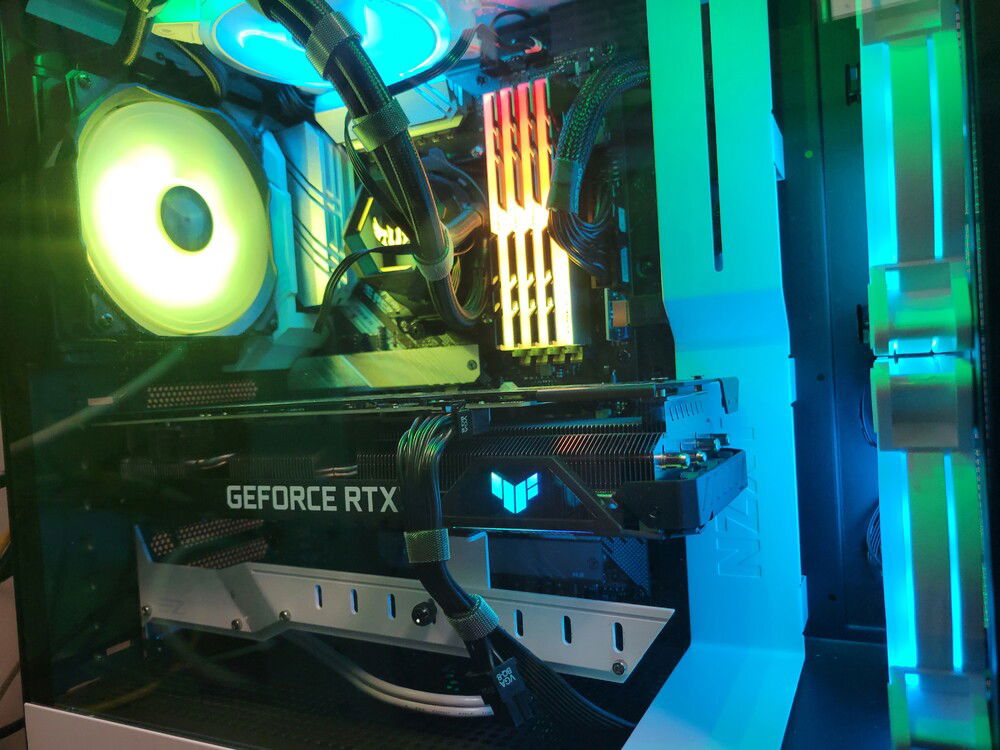 I did my best on cable management. Never easy.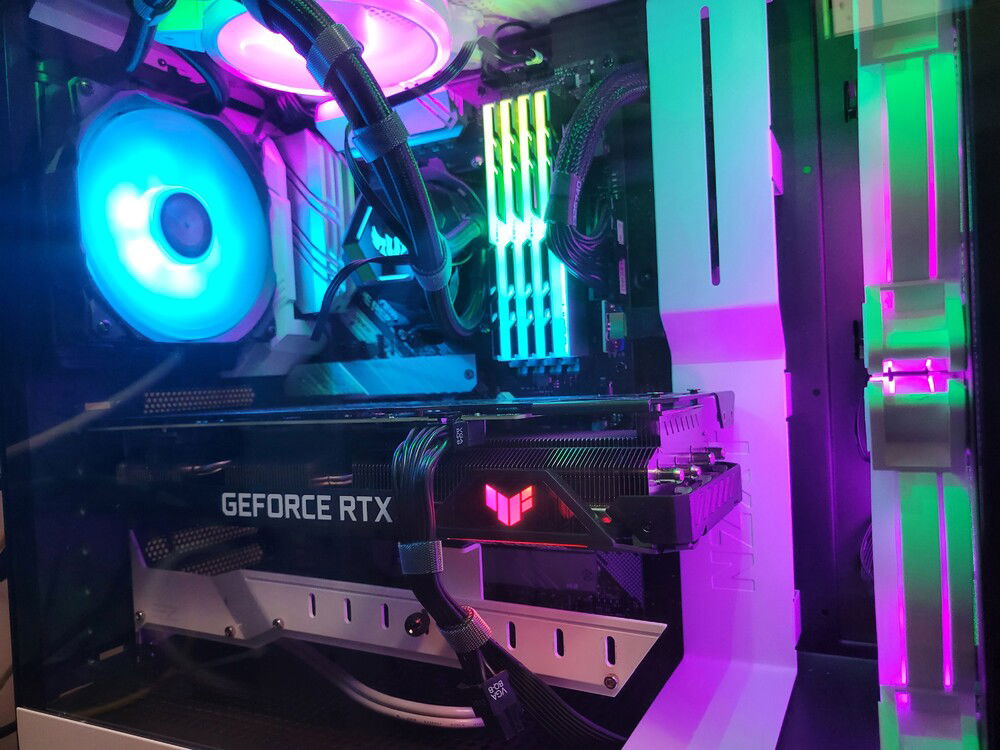 Enjoy the glamour shots :)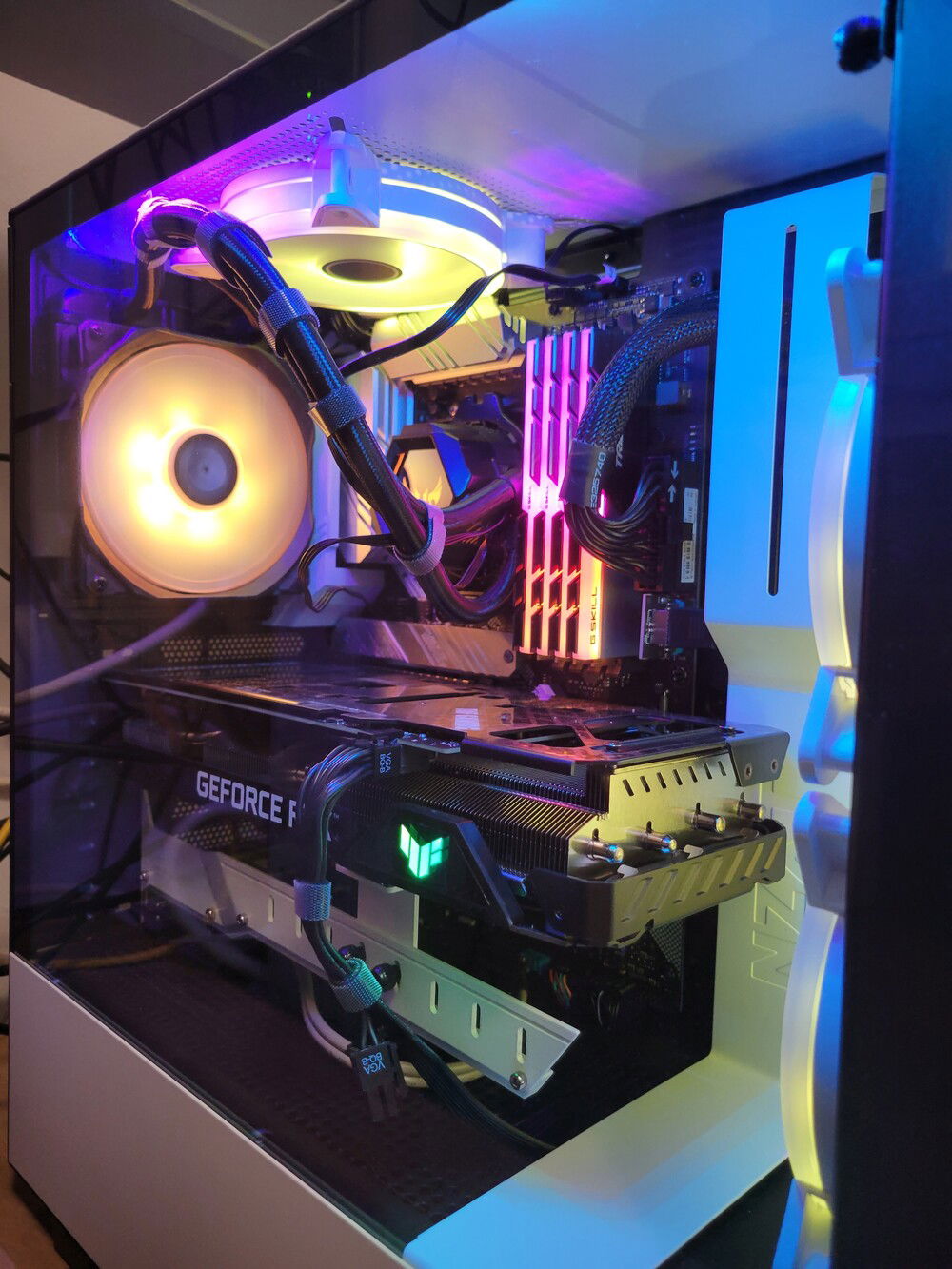 Pretty little RTX 3060TI :)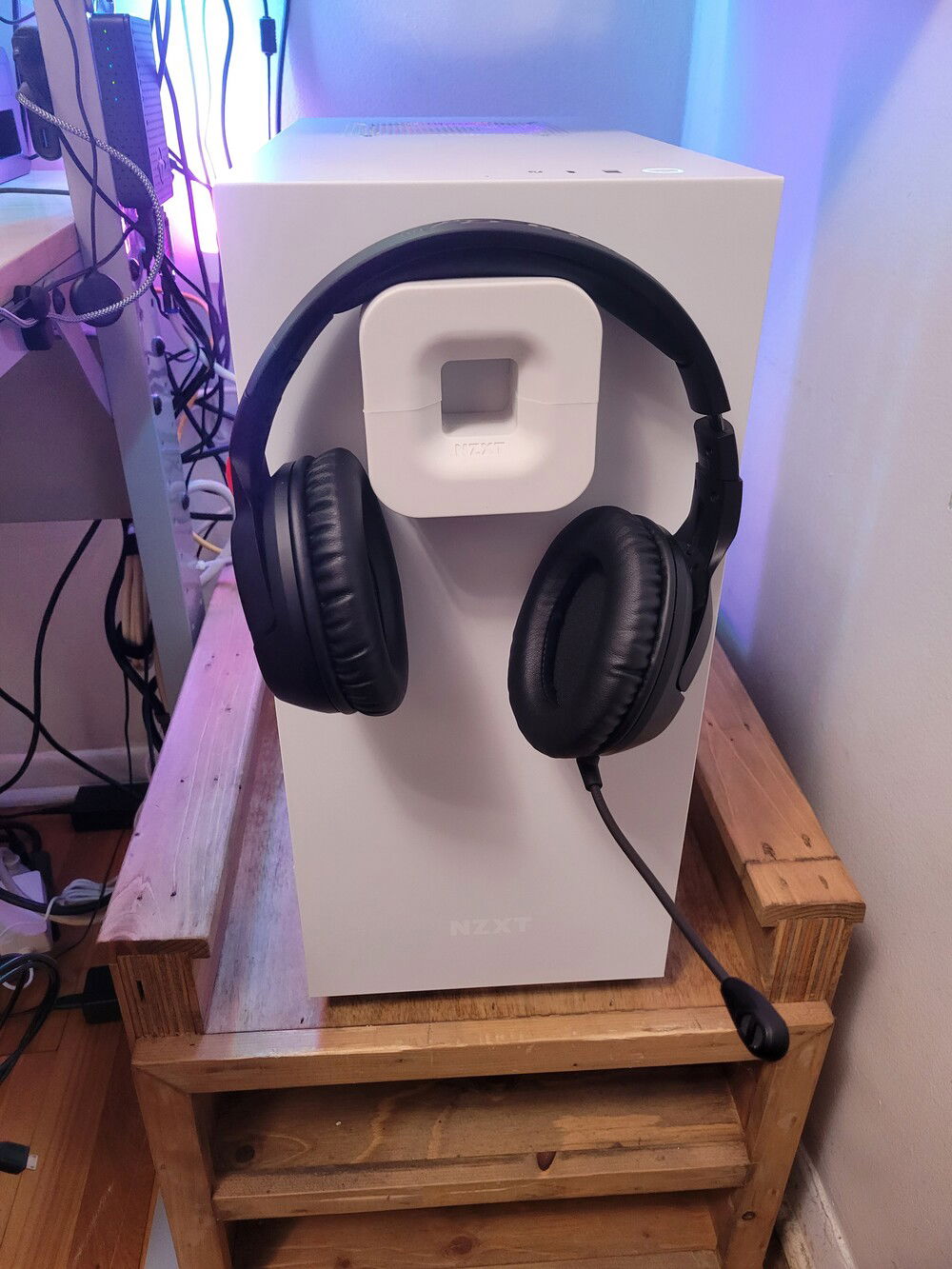 Nice and clean :)