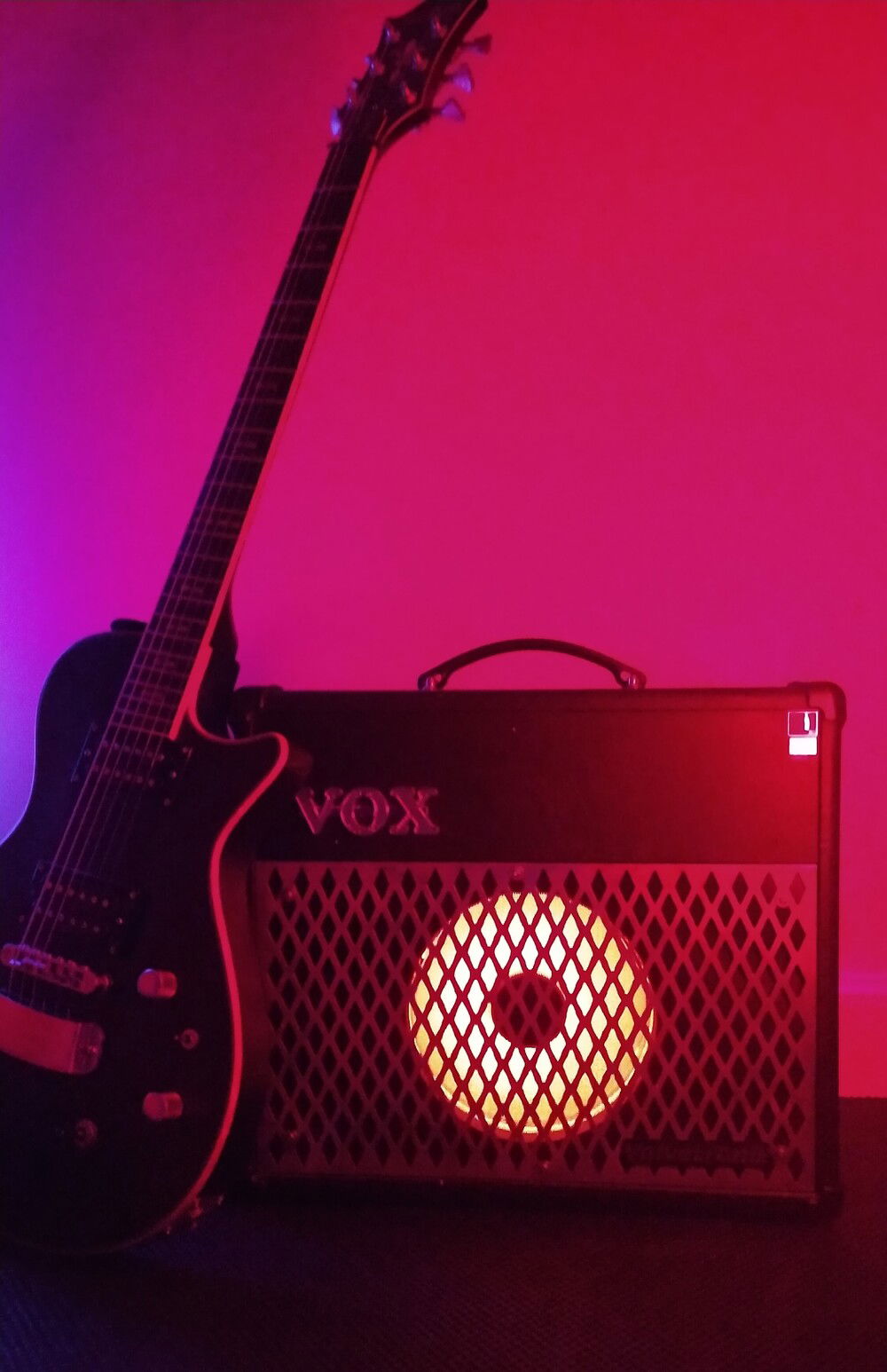 Just thought it looked cool like this.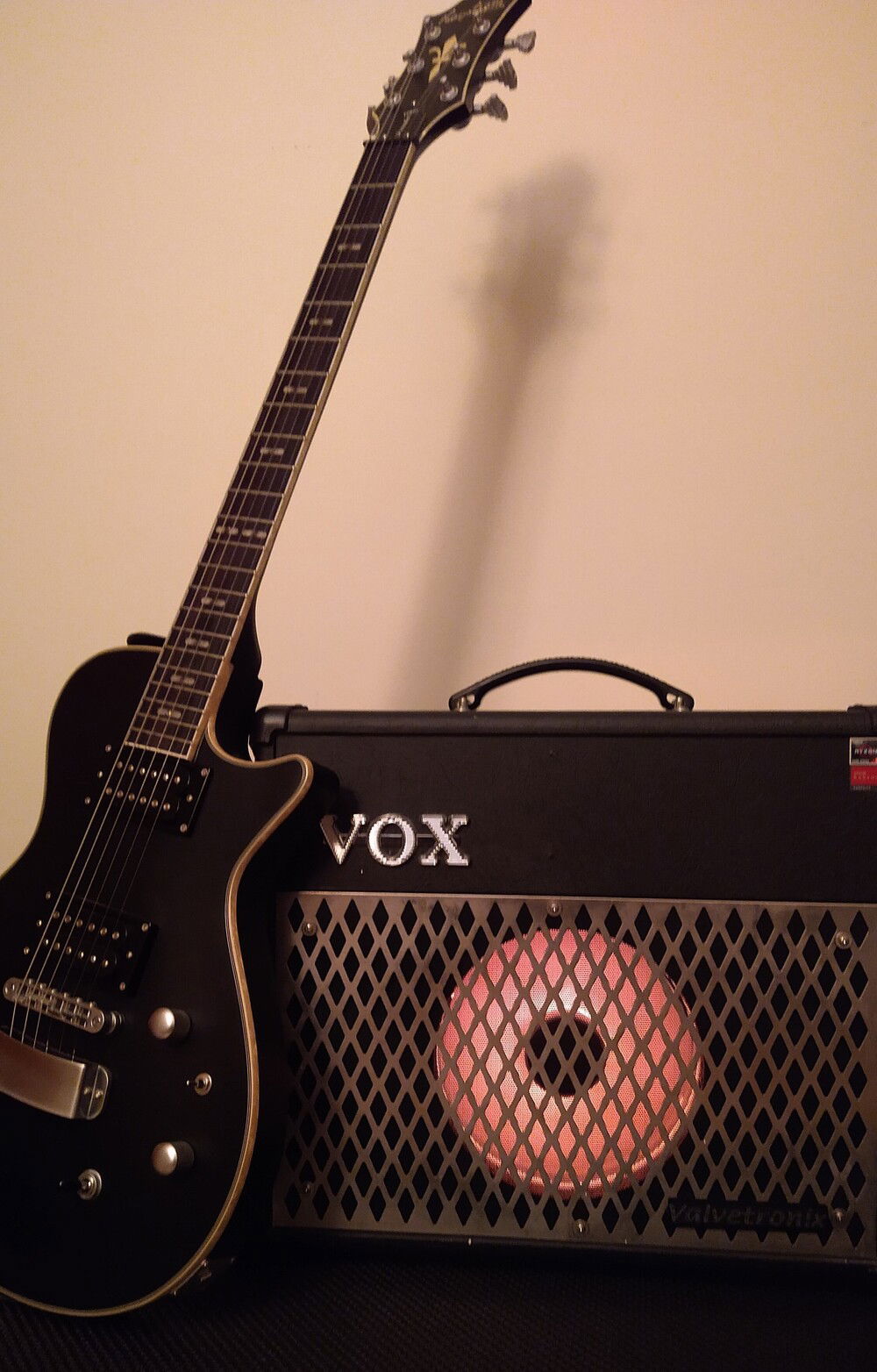 How long can I go without making a "this PC rocks" joke?
$20 for a broken amplifier is kind of a ripoff. $20 for a PC case, however...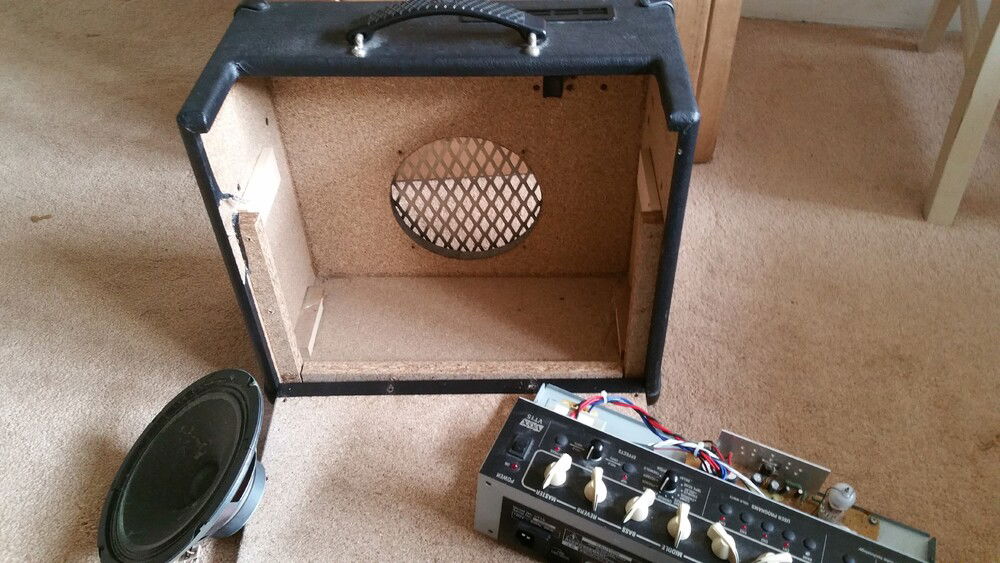 Dismantling the "case"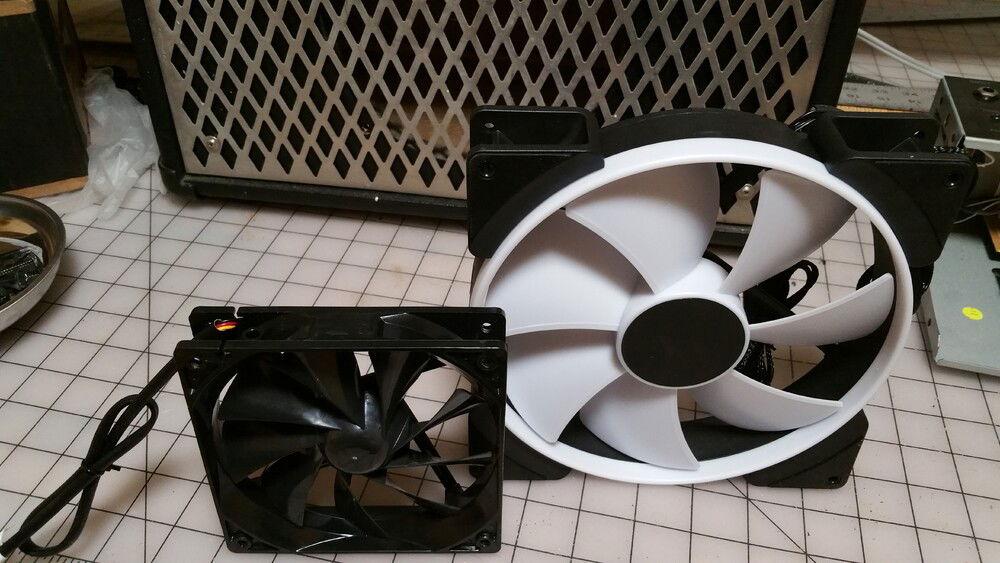 Fractal Design Prisma AL-18 in comparison to typical 120mm case fan.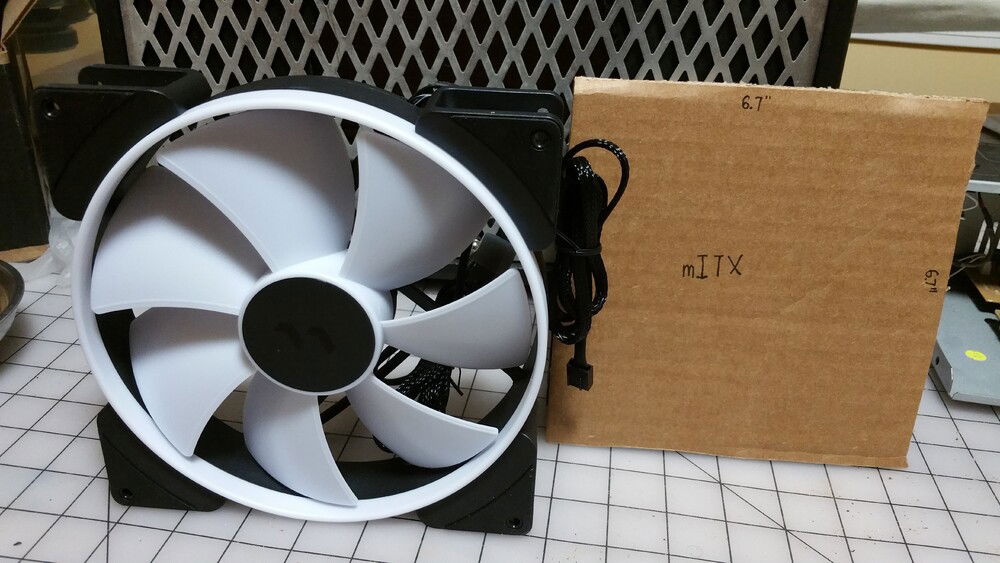 Overheating is a non-issue when your fan is the same size as your motherboard.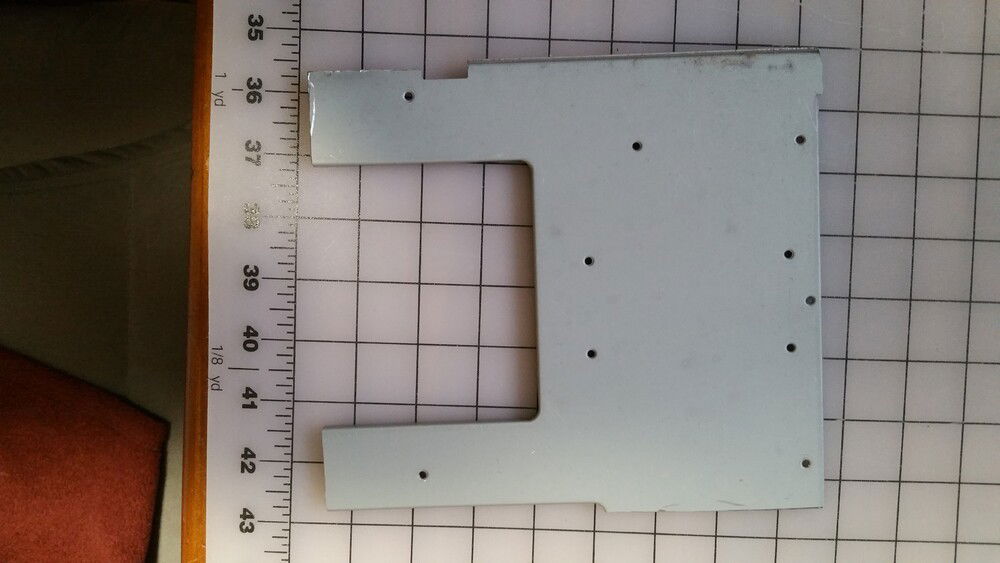 The motherboard tray. 15-year-old Antec Sonata, your sacrifice is appreciated.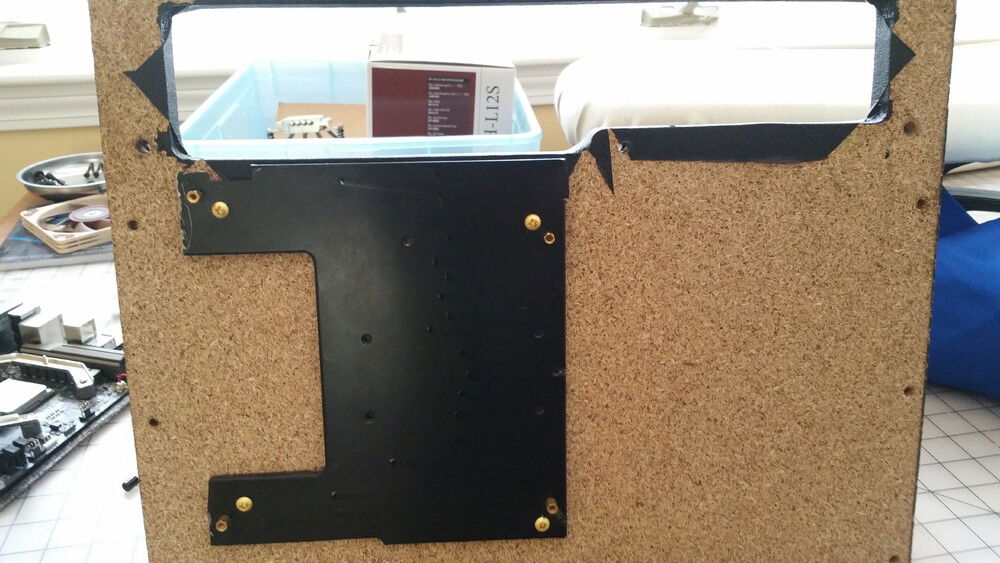 The motherboard tray, painted, trimmed again after I realized I had it upside-down when I was measuring, and finally mounted. The paint is engine enamel, so no worries about degradation from heat.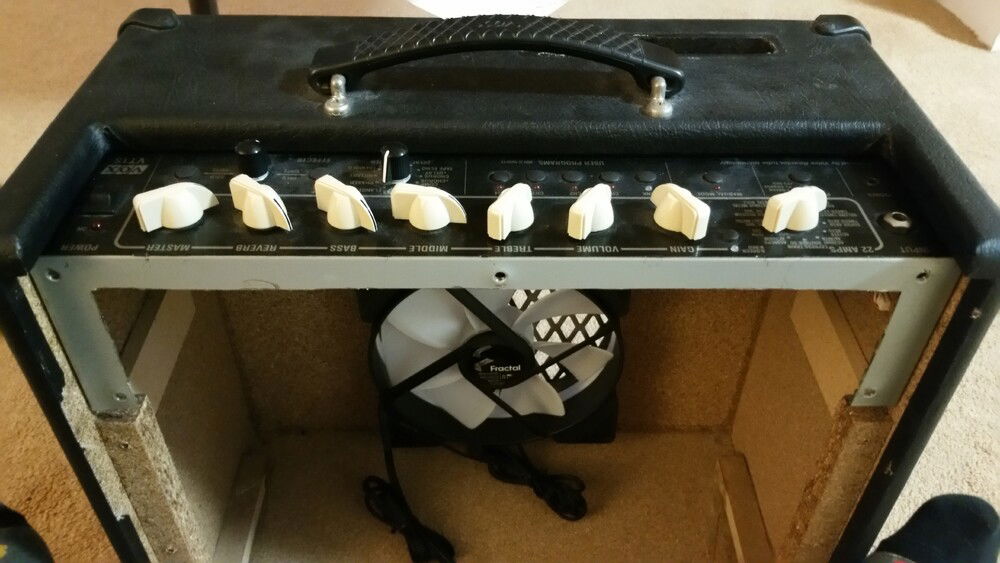 Amp circuitry and some sheet metal removed, leaving a wide opening for exhaust and motherboard I/O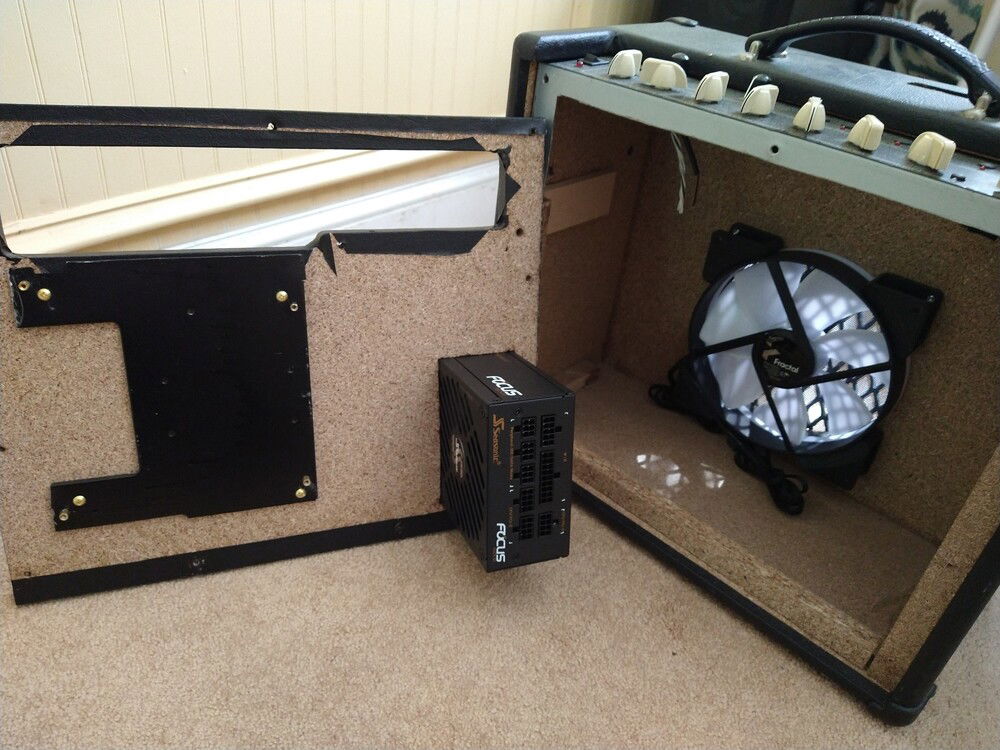 With the help of just about every power tool I own, the PSU is finally mounted.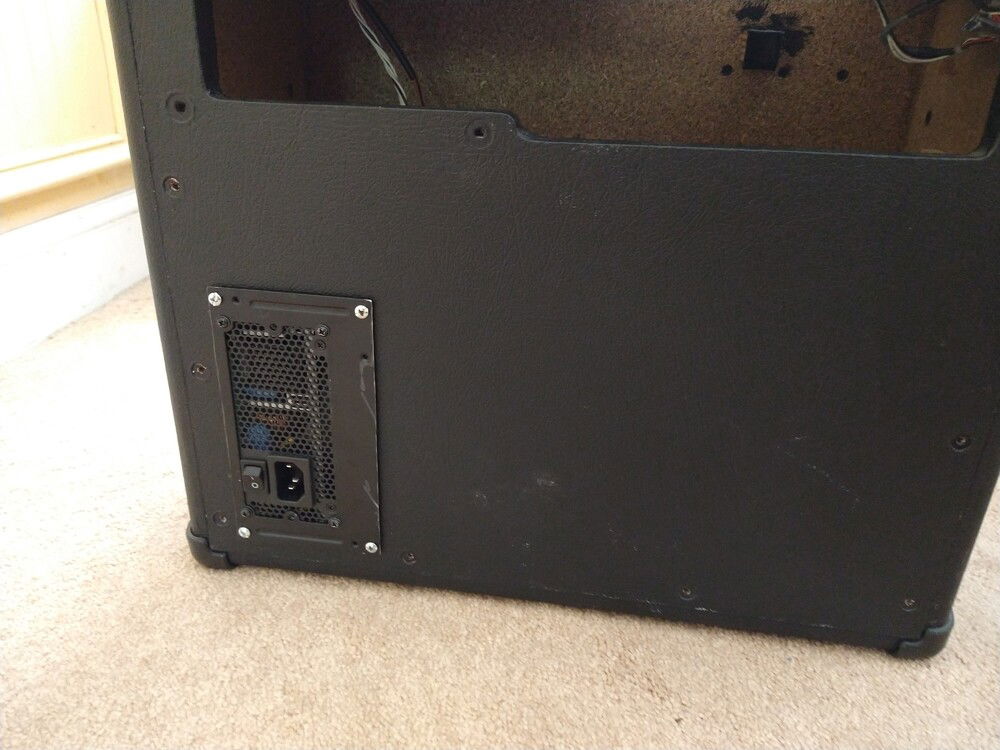 The SFX-ATX adapter bracket neatly hides my clumsy woodworking.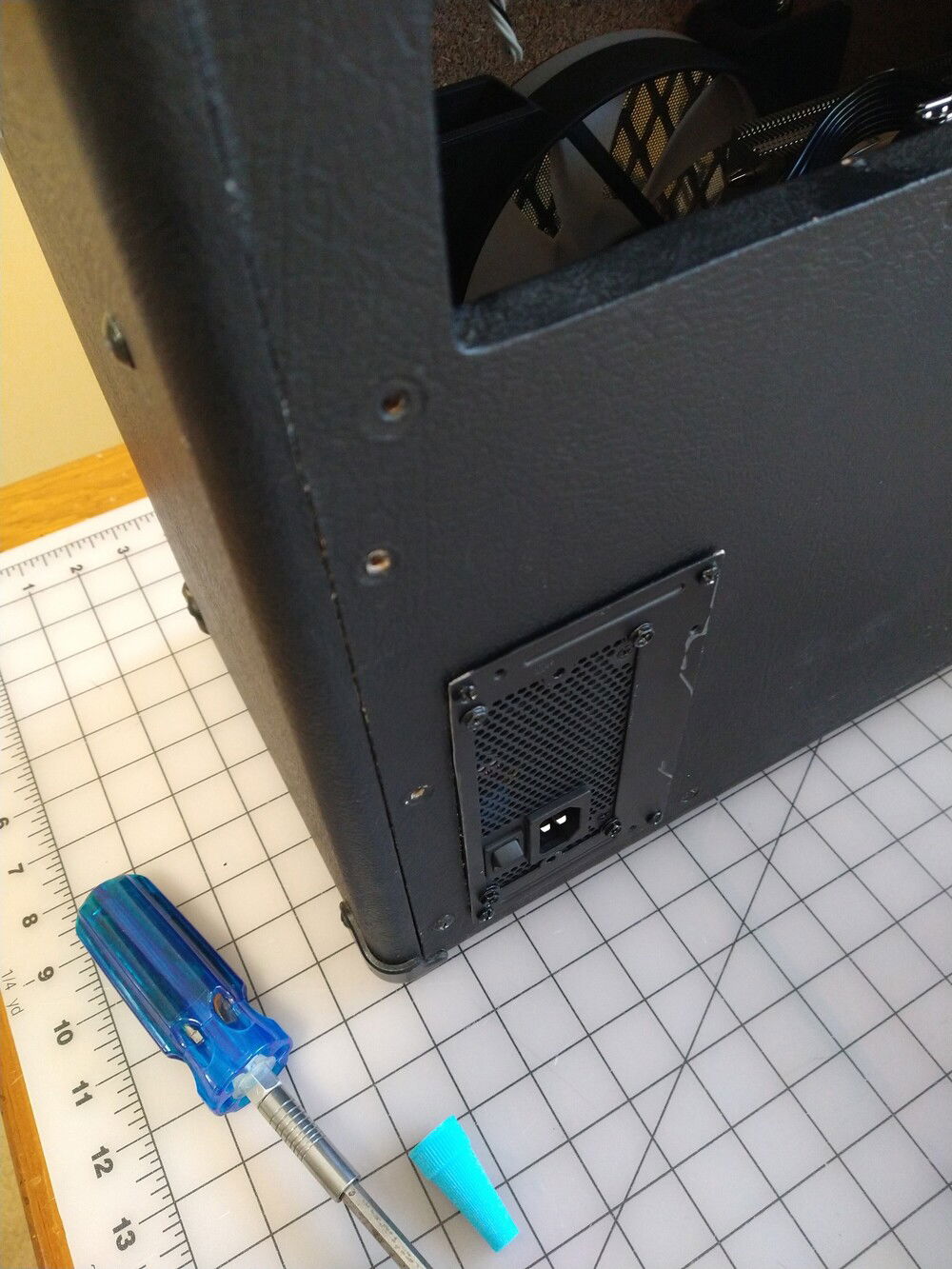 How obsessive am I? Enough to take the silver screws out and paint them black.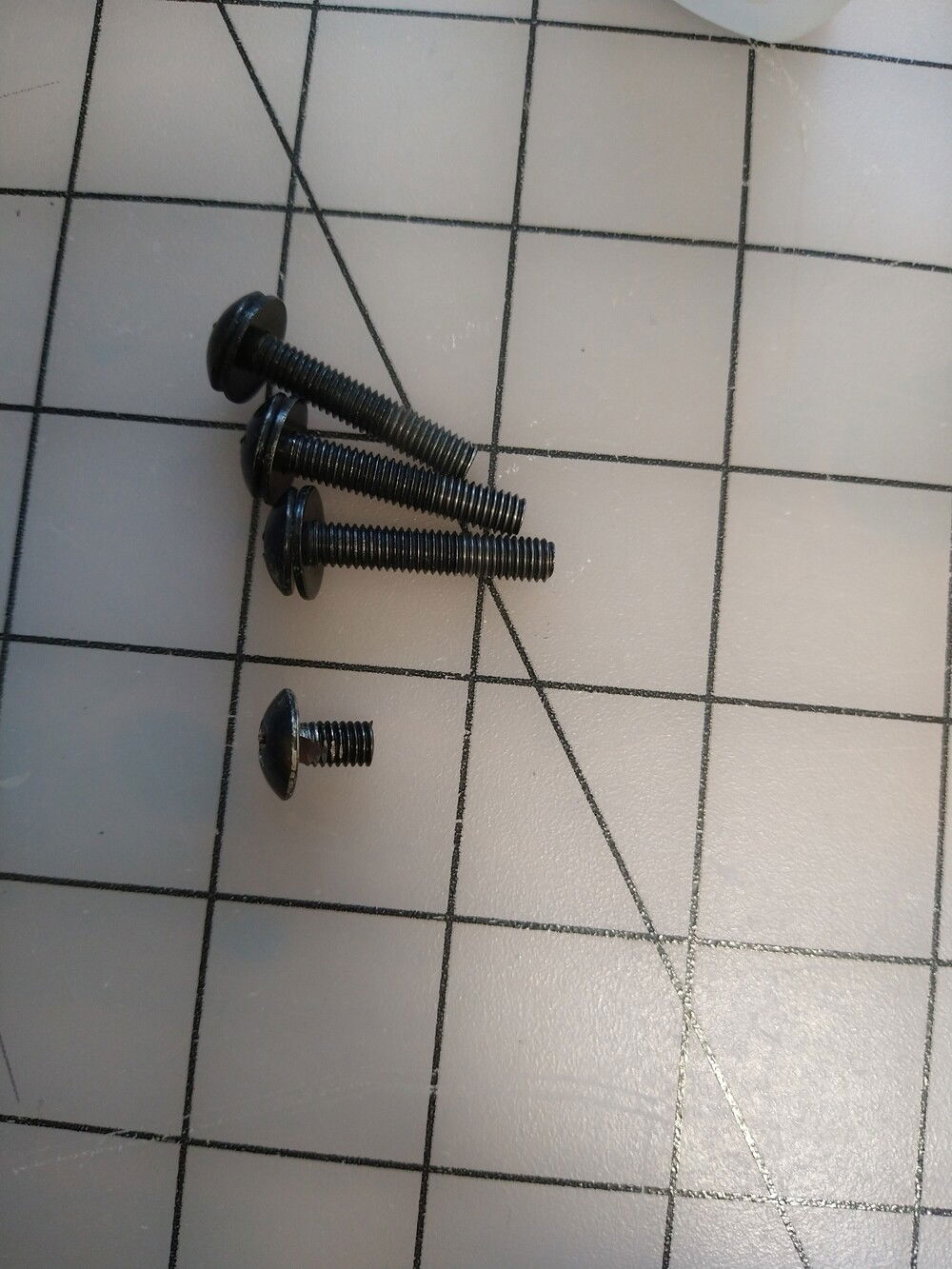 With the internals removed, a lot of bolts were left loose, so I shortened them and glued them in place. Looks better than leaving the holes exposed. More importantly, the back panel now comes off with 4 bolts instead of a dozen.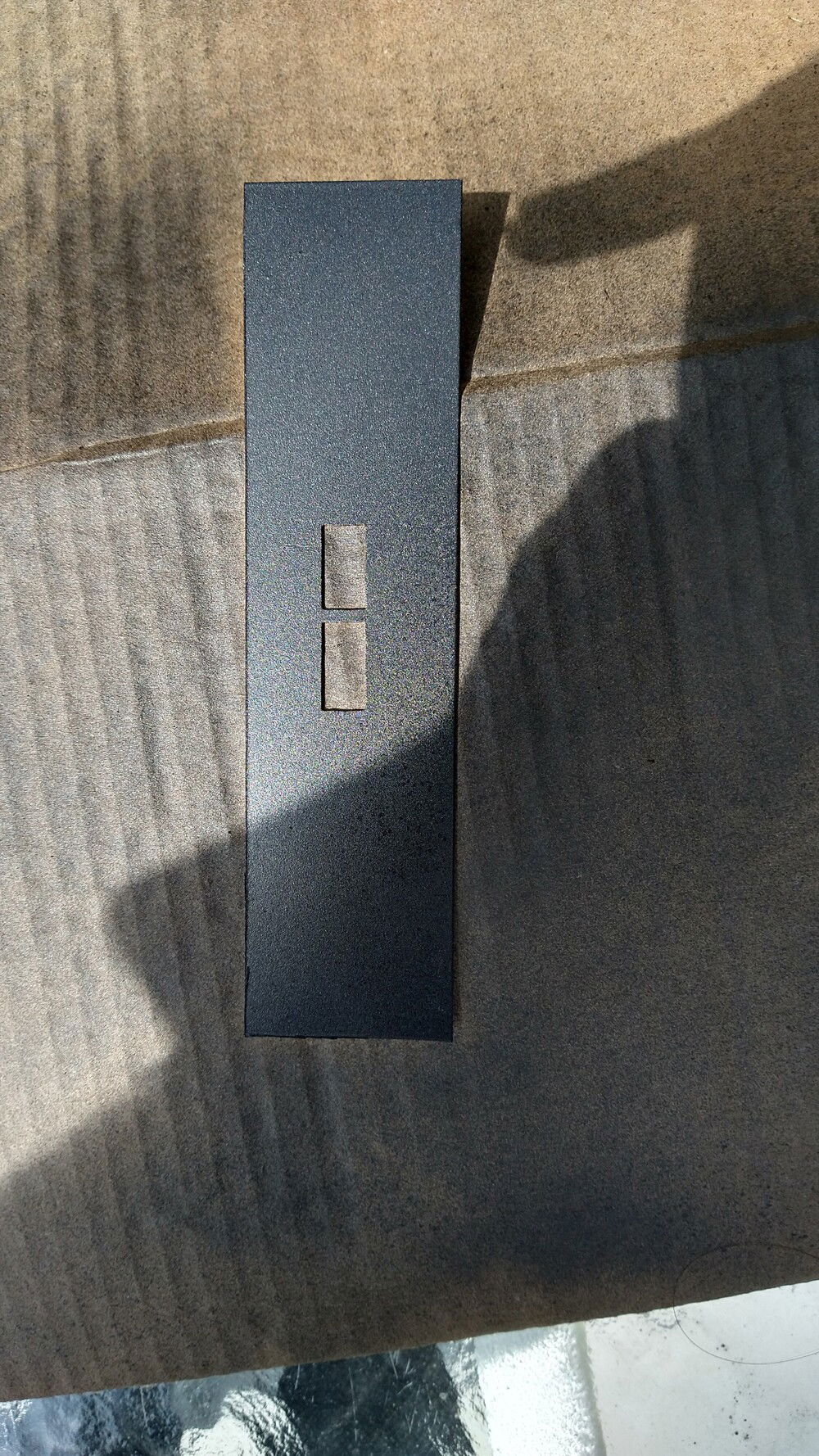 Aluminum USB faceplate, cut and painted. This was done freehand with a Dremel and a file, which is why one hole is slightly bigger than the other.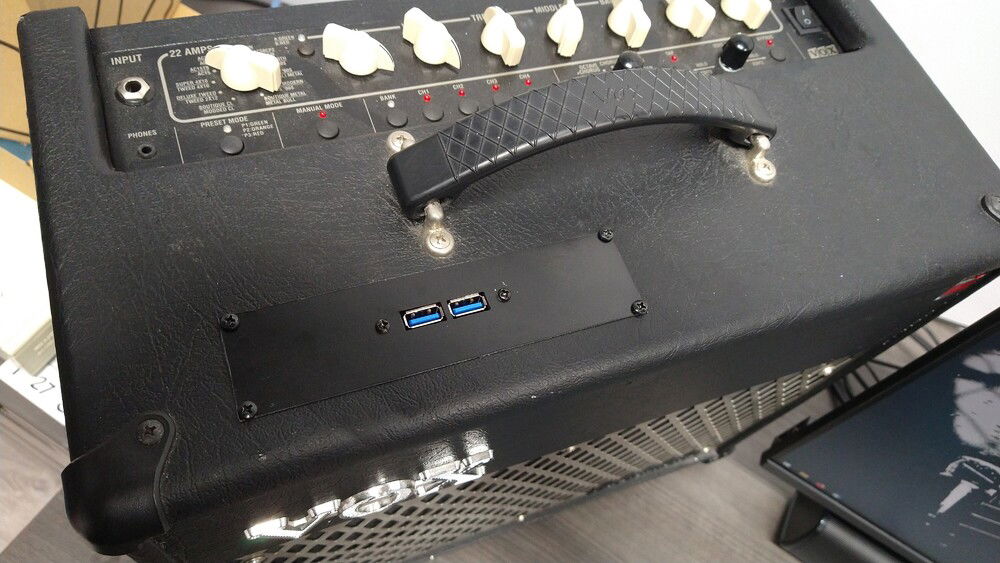 Wish the USB faceplate could've been smaller, but a hole needed to be covered. It works, so I shouldn't complain.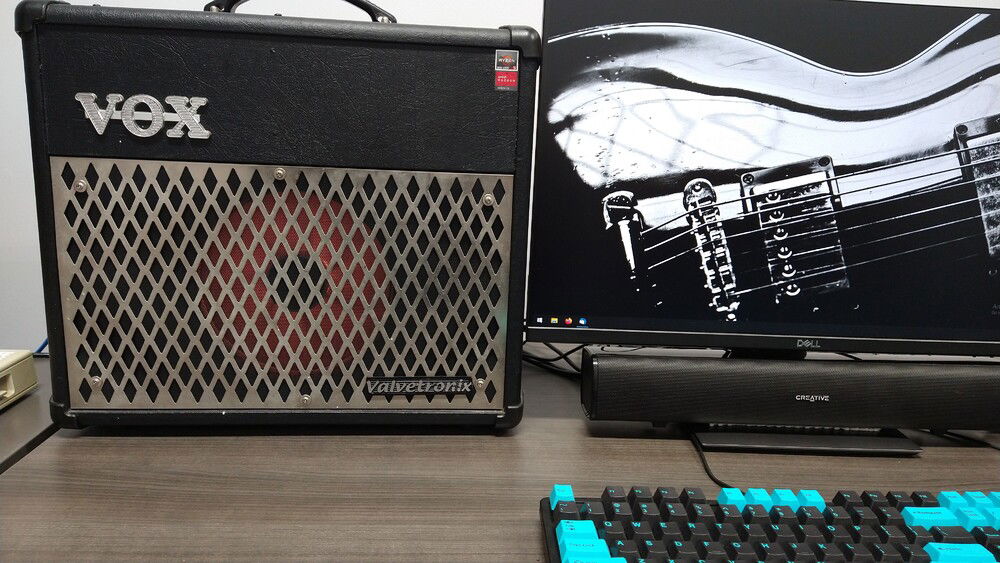 Set up in my office at work. Still trying to decide if I want to keep the AMD stickers.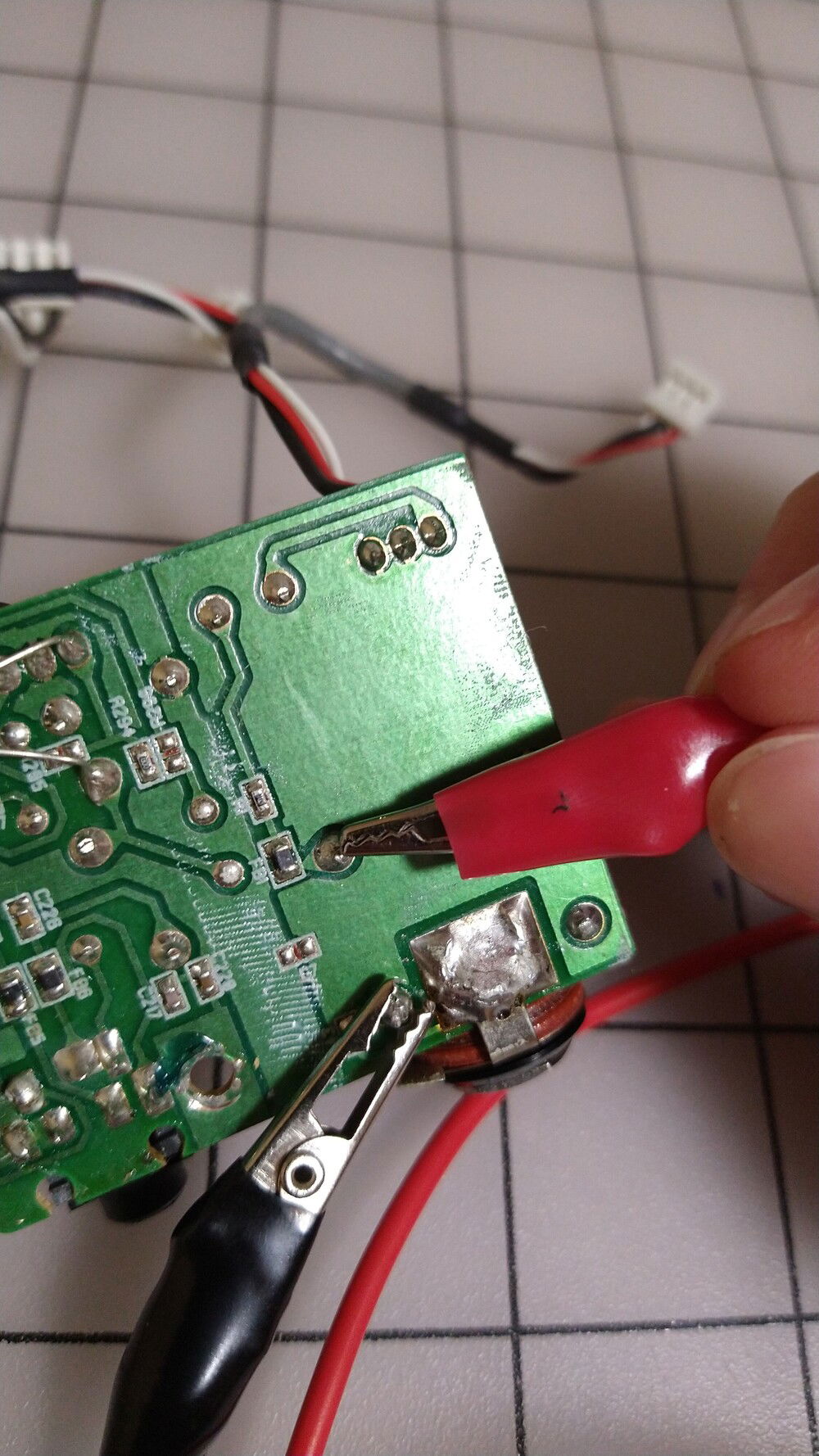 Trial and error wiring up the input jack. It's mono, why are there five contacts?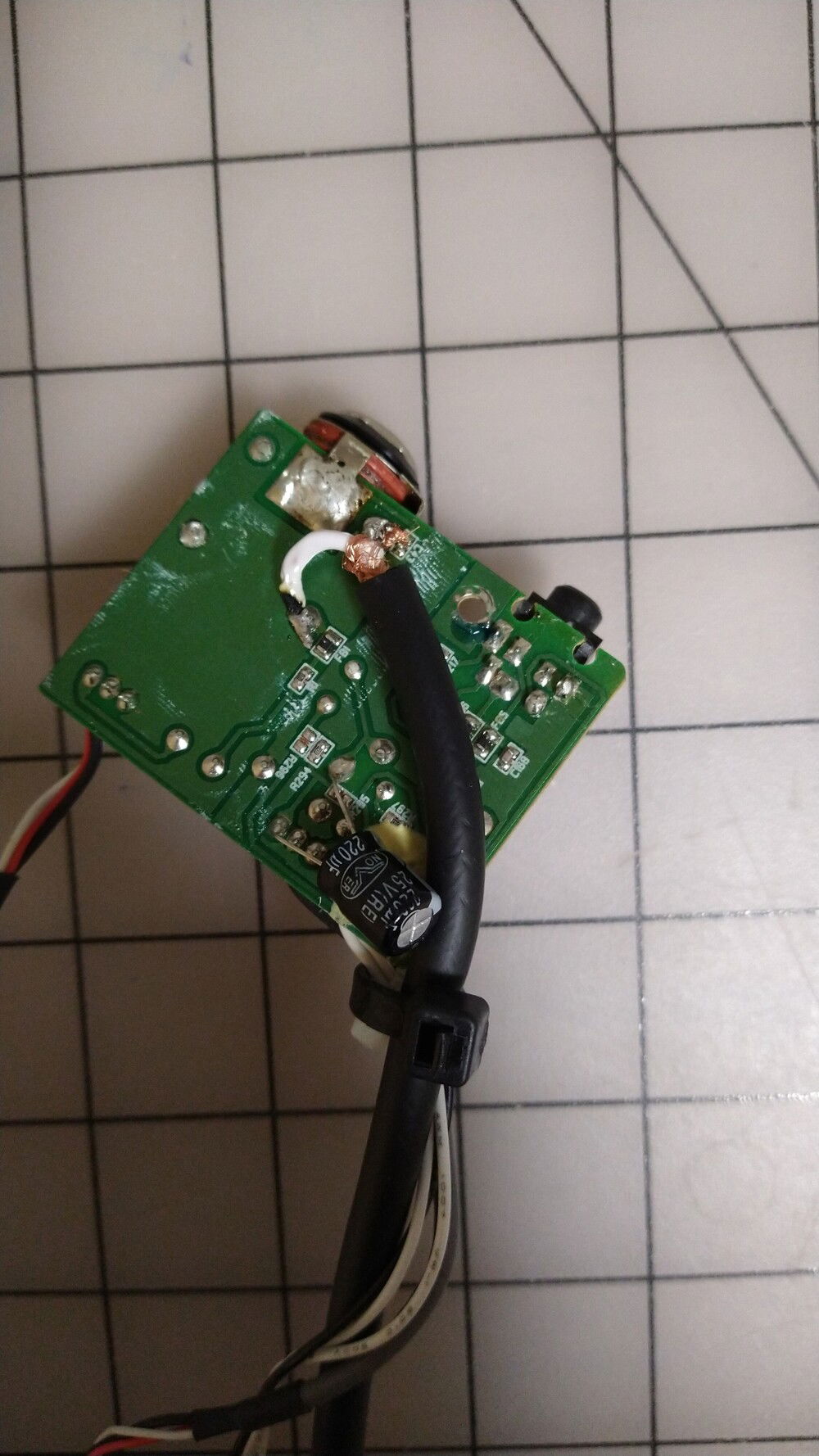 It looks like crap, but it works. Maybe I should print that on my business cards.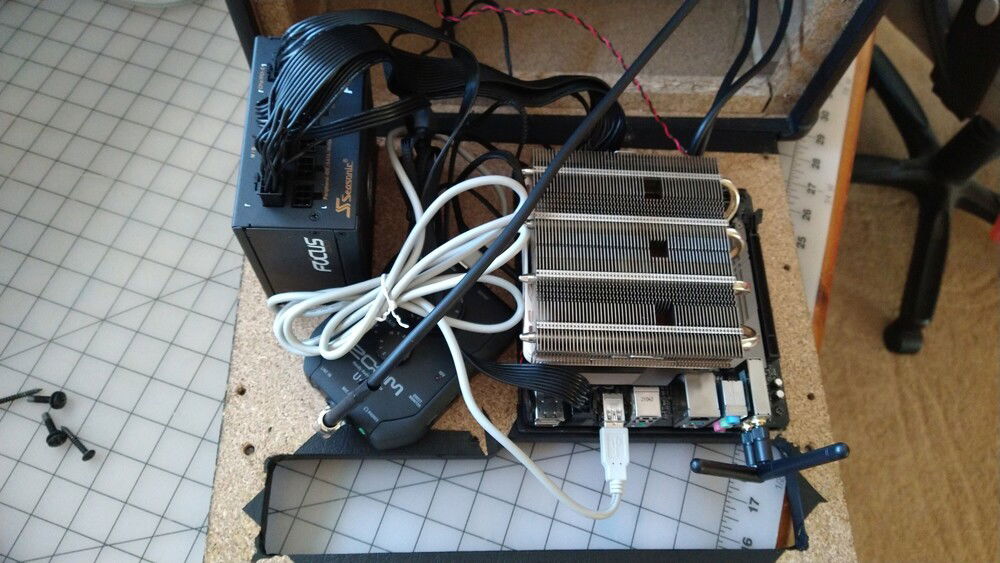 The cable for the audio interface might be a little too long.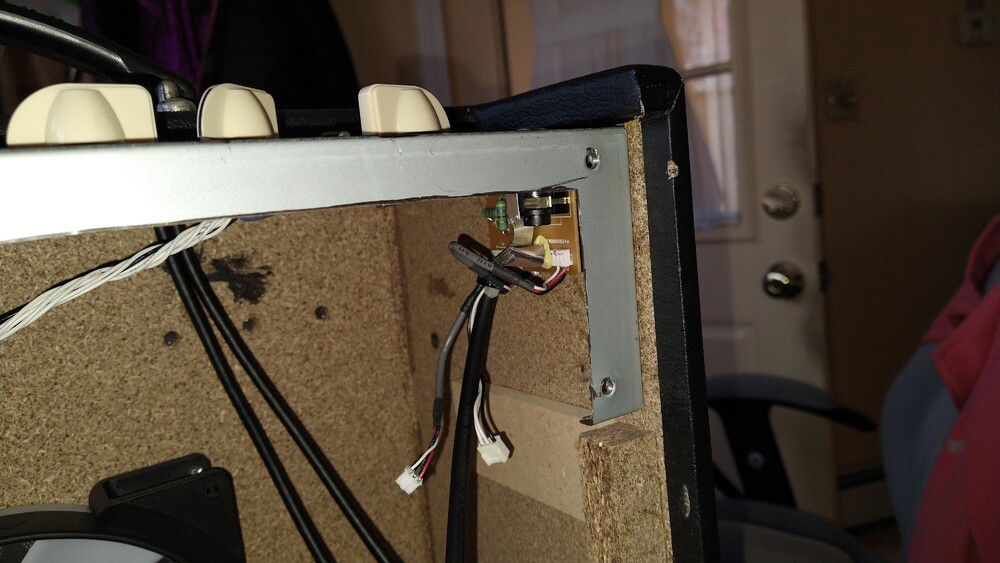 Maybe I'll do the headphone jack later.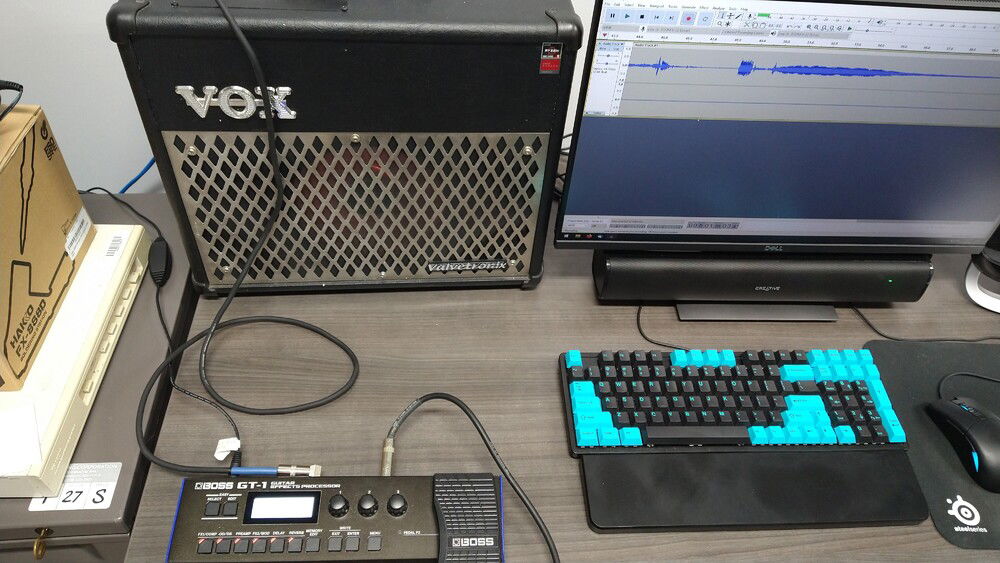 Nothing to see here, just an ordinary office PC.