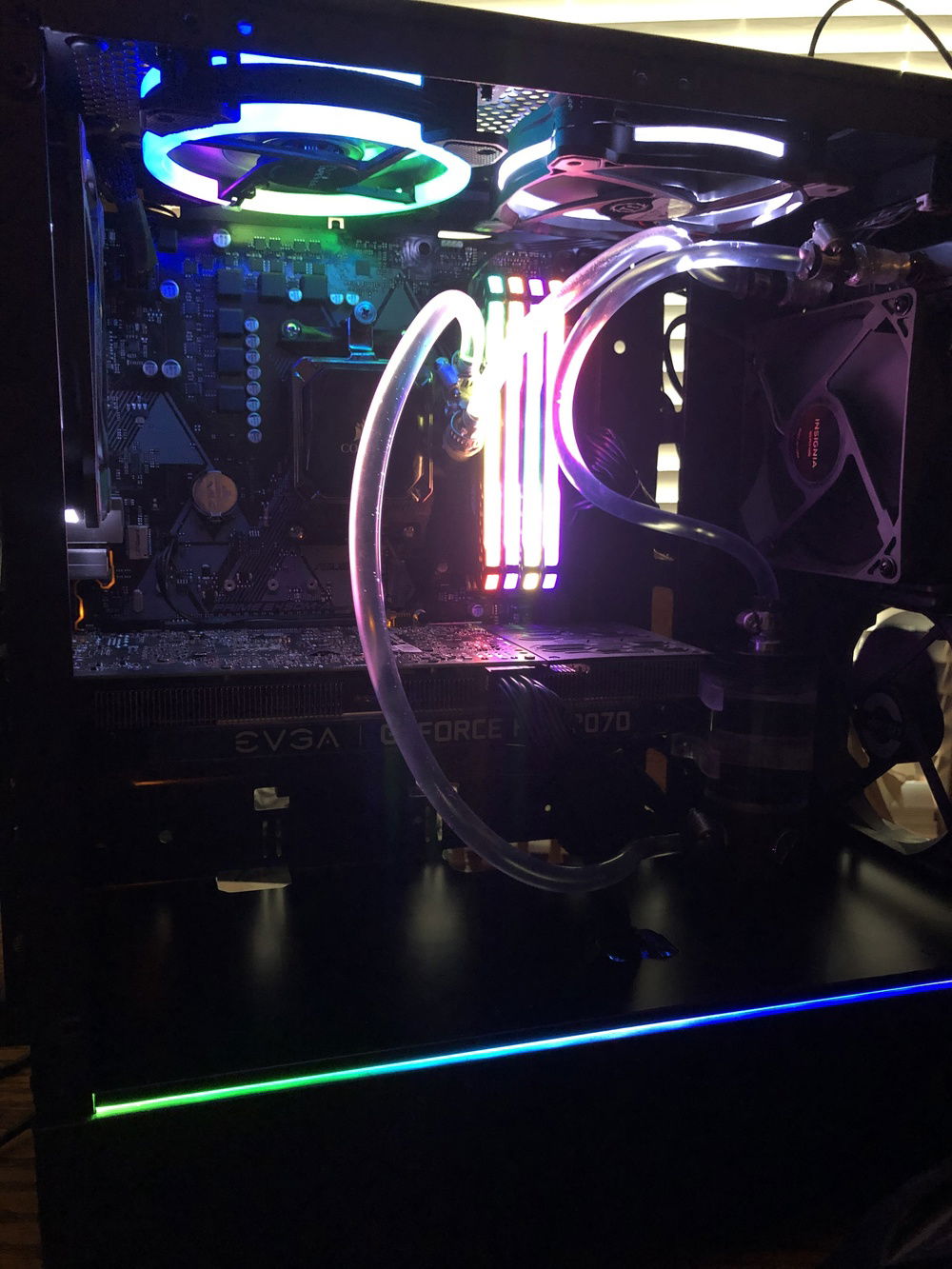 Finally built my custom loop I'm so excited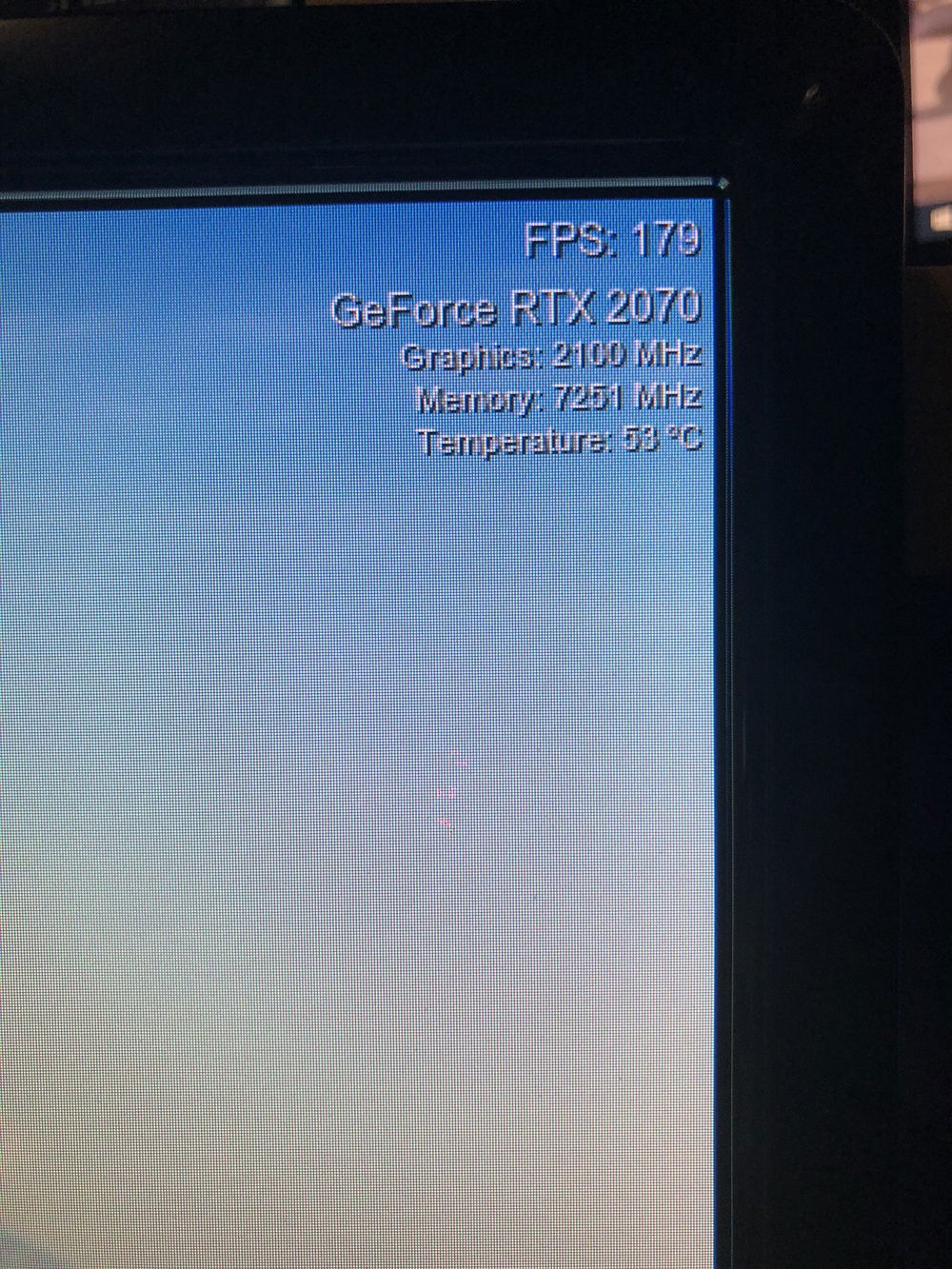 Valley benchmark max settings #gotFPS?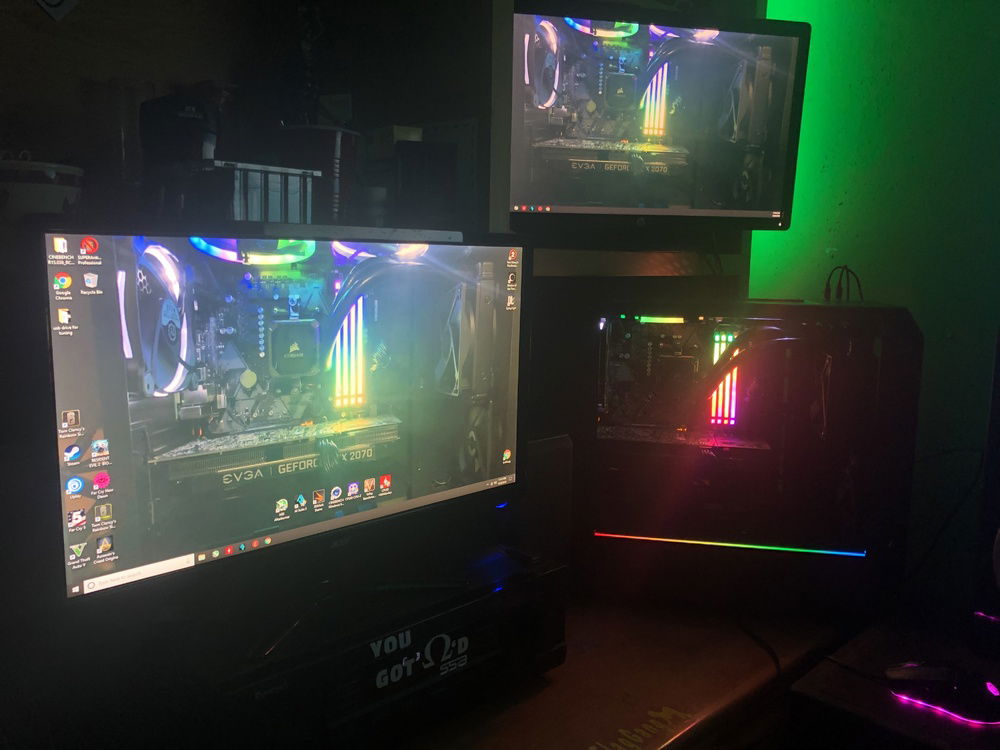 what's up you guys thank you for checking out the build!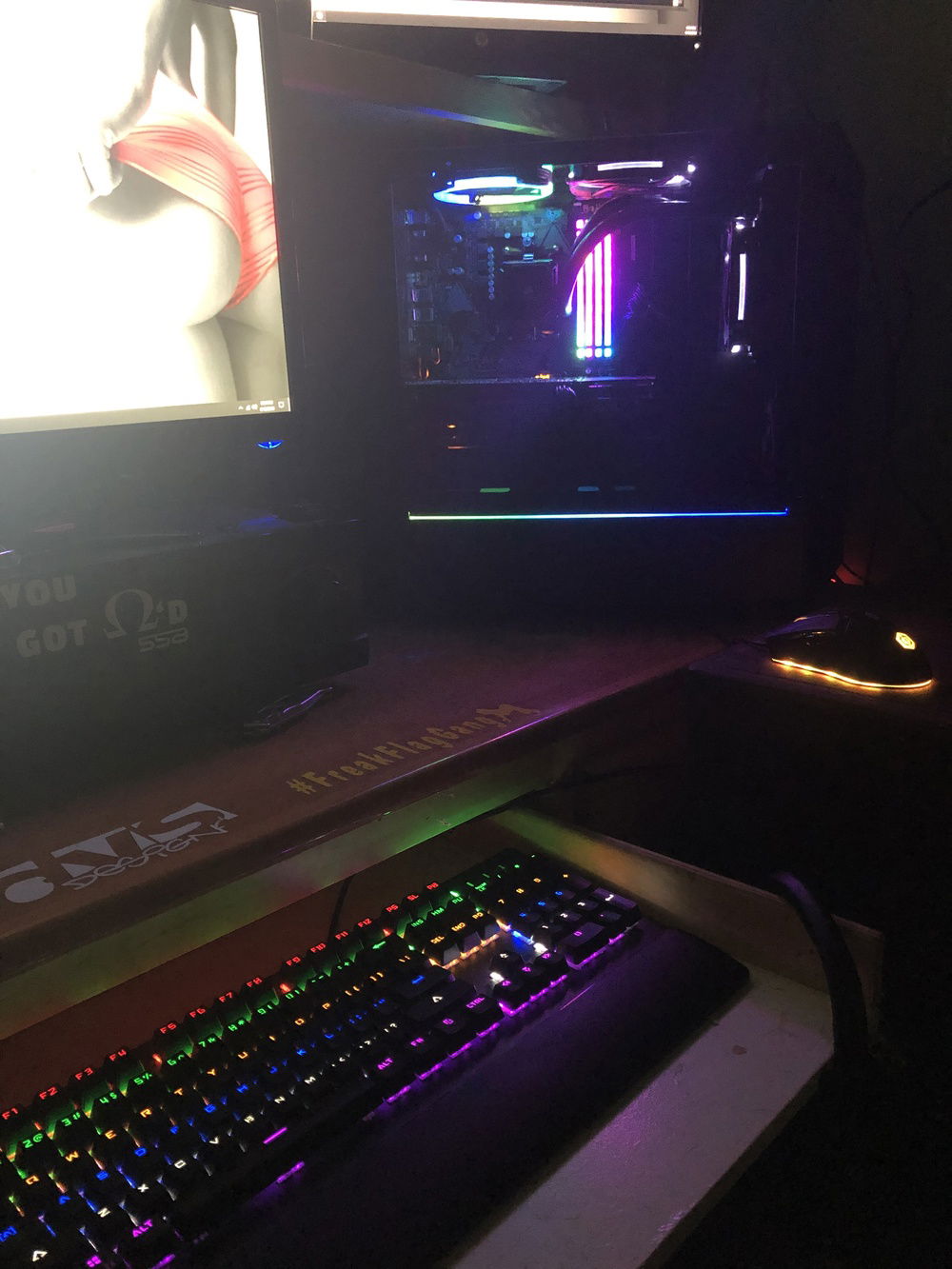 I'm hoping this picture helps out my votes with all the ass Lmao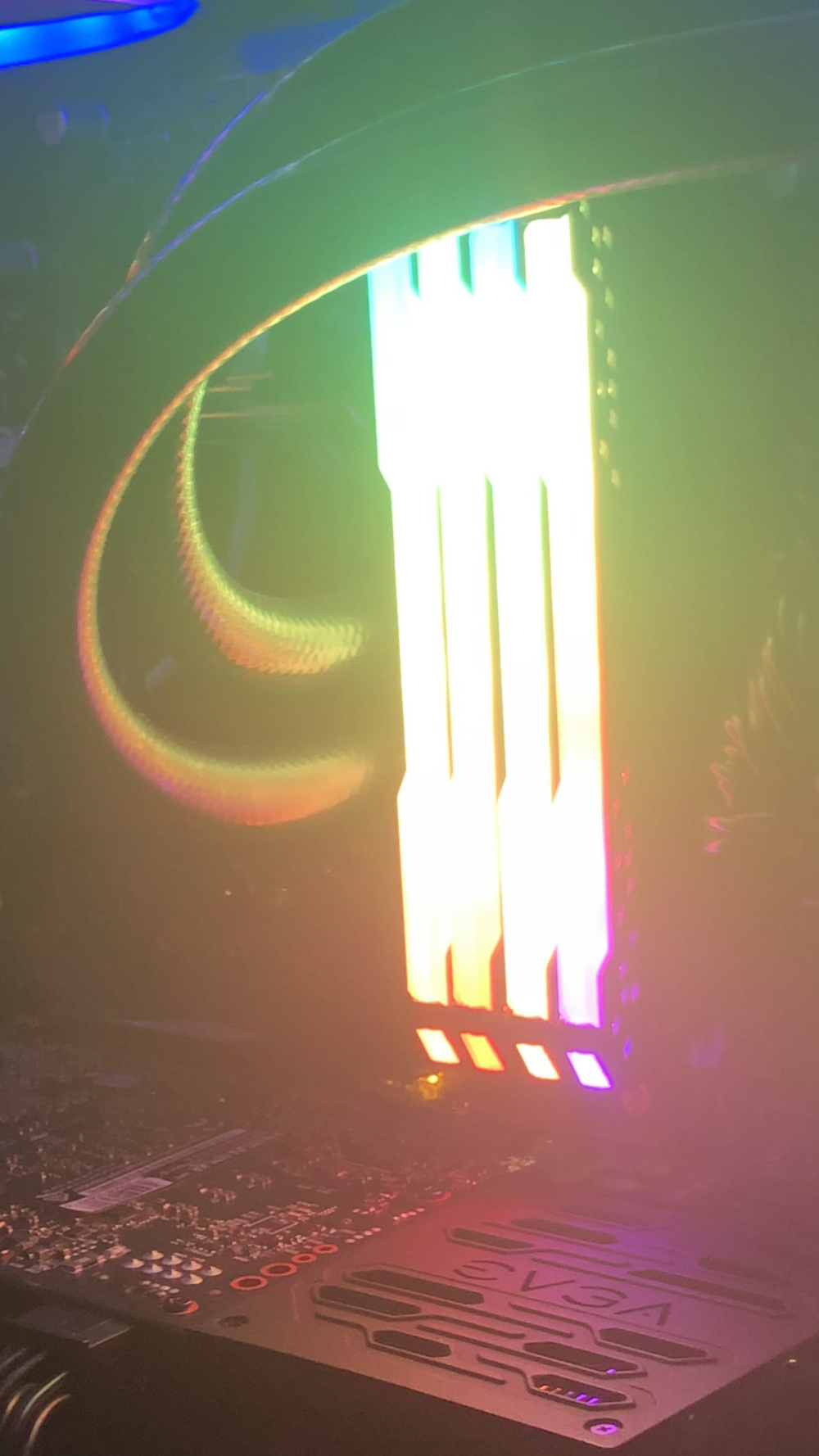 #musthaveRGB makes it faster you know this lmao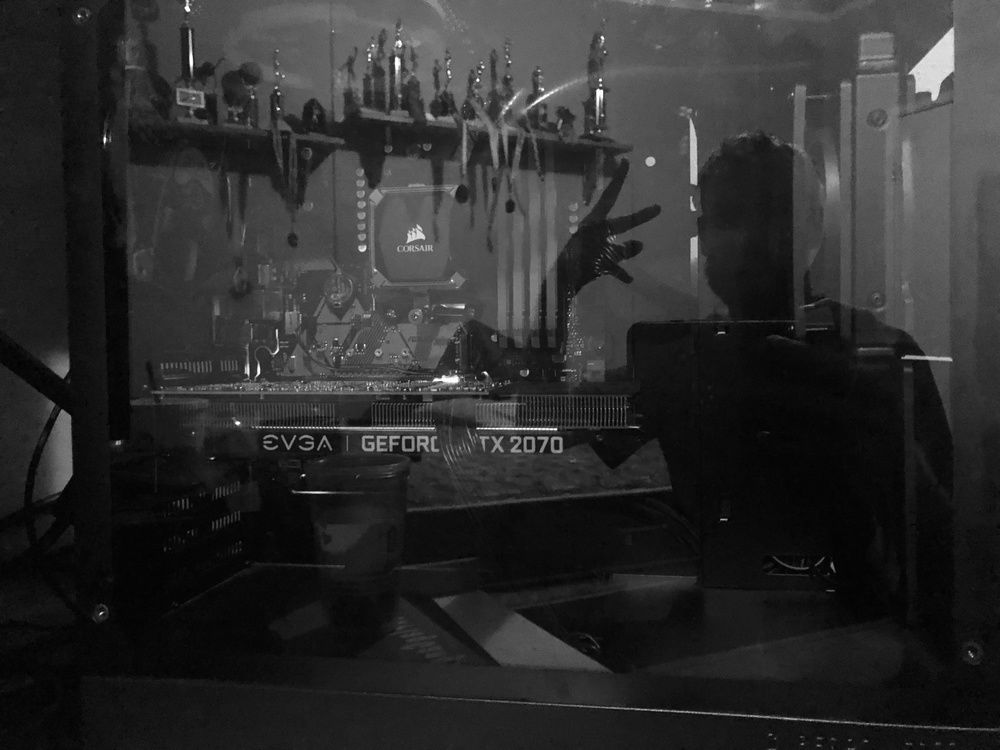 #reflectyourself #PCmasterRace #EVGALife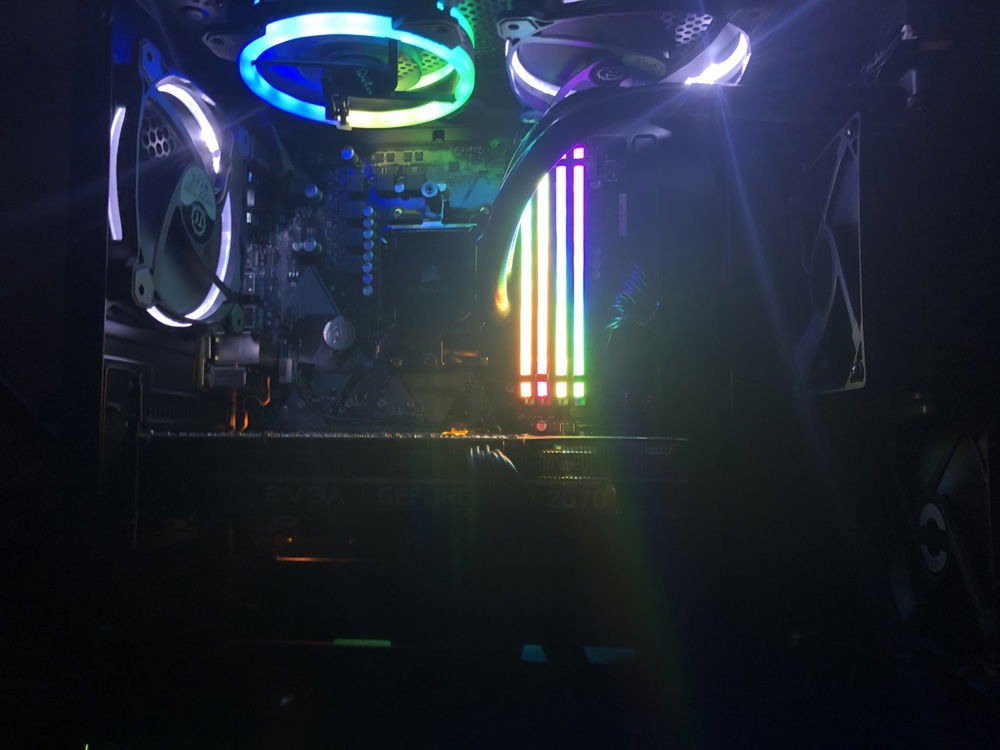 Little fan re-adjustment , now I have two actual static pressure fans on the radiator running in push pull config - deff a noticeable difference (MOST CURRENT IMAGE)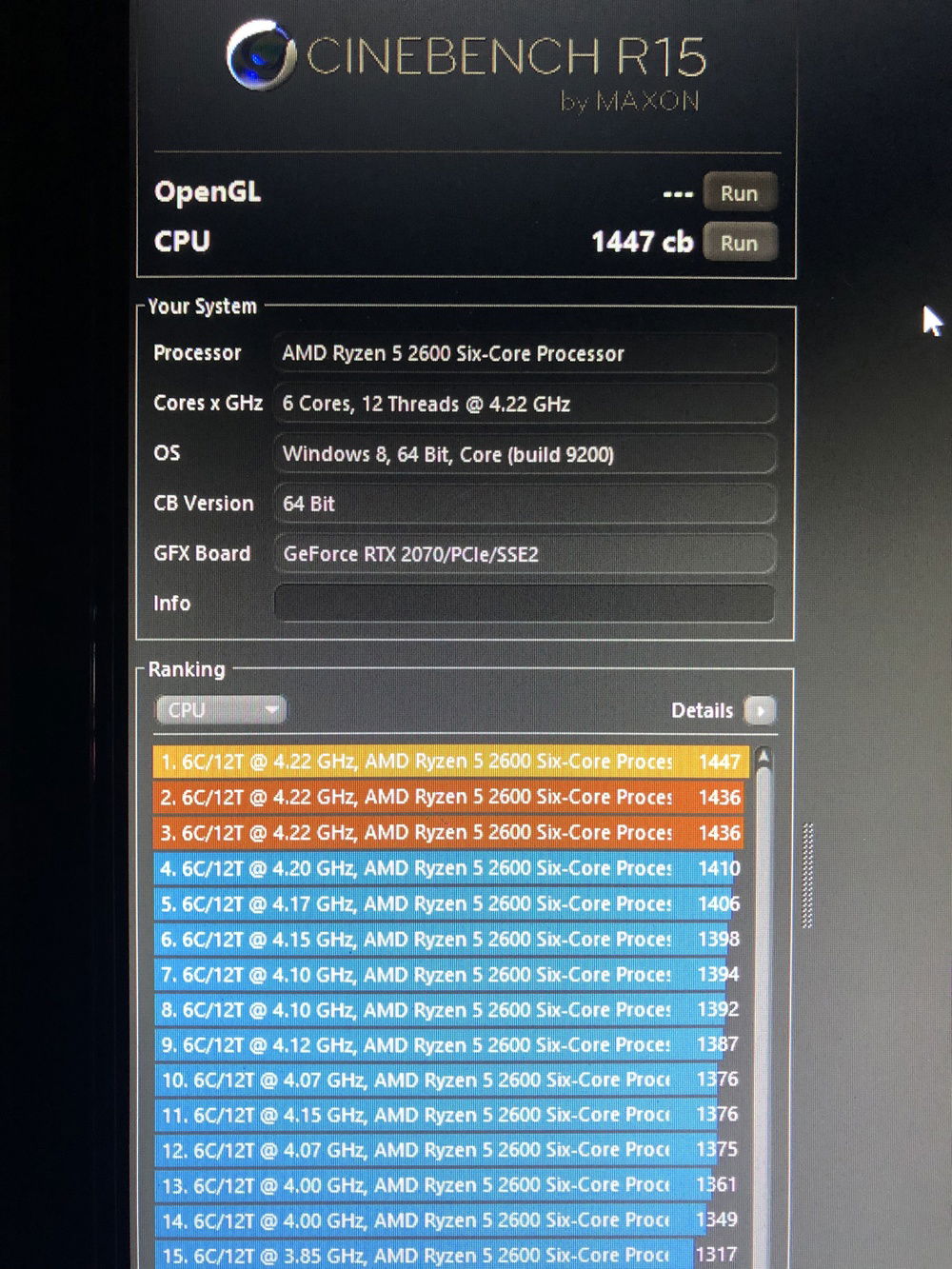 Not bad for a R2600 egh!?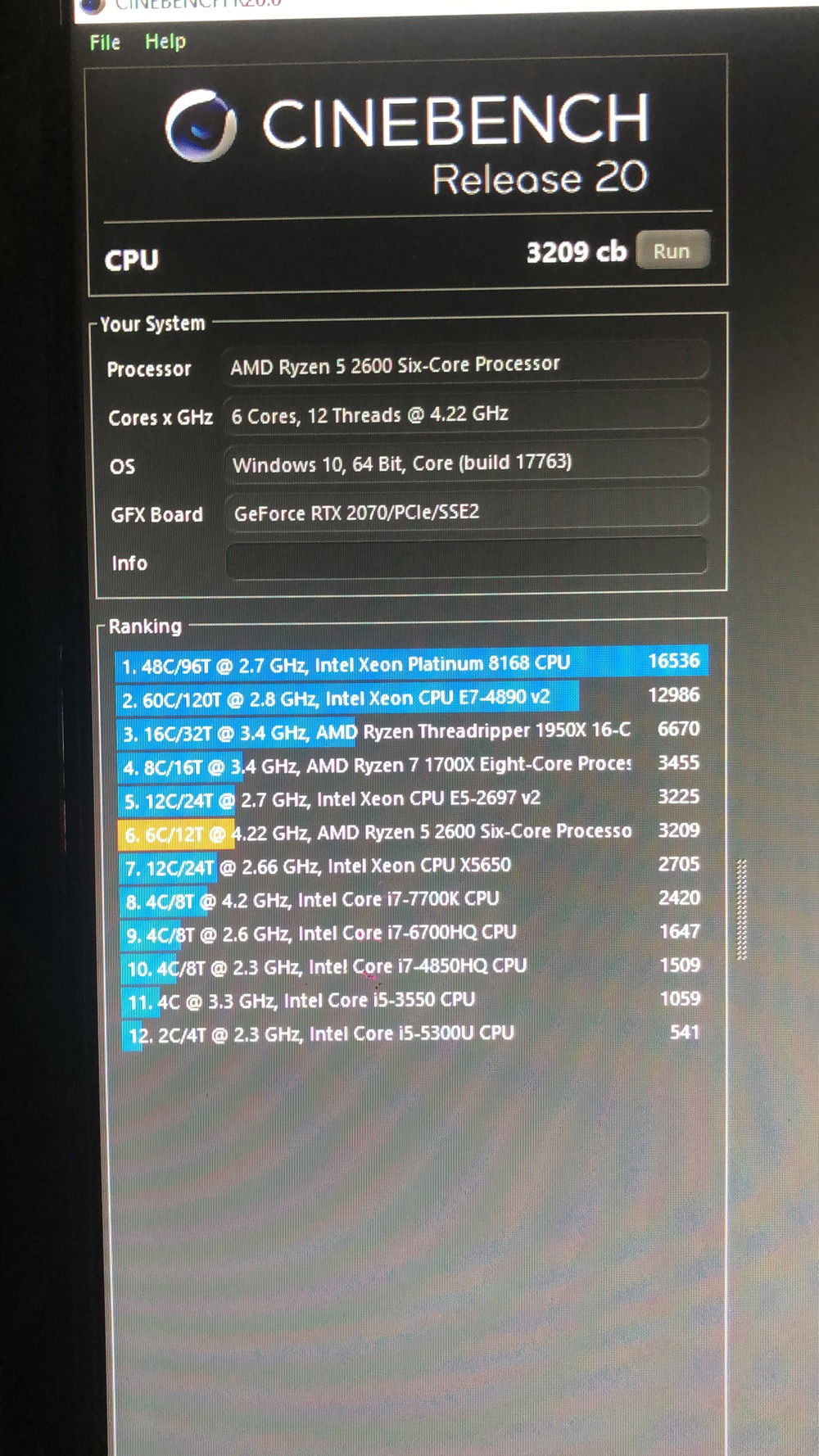 Killing it in R20 aswell that shit is rough on ur machine boy lol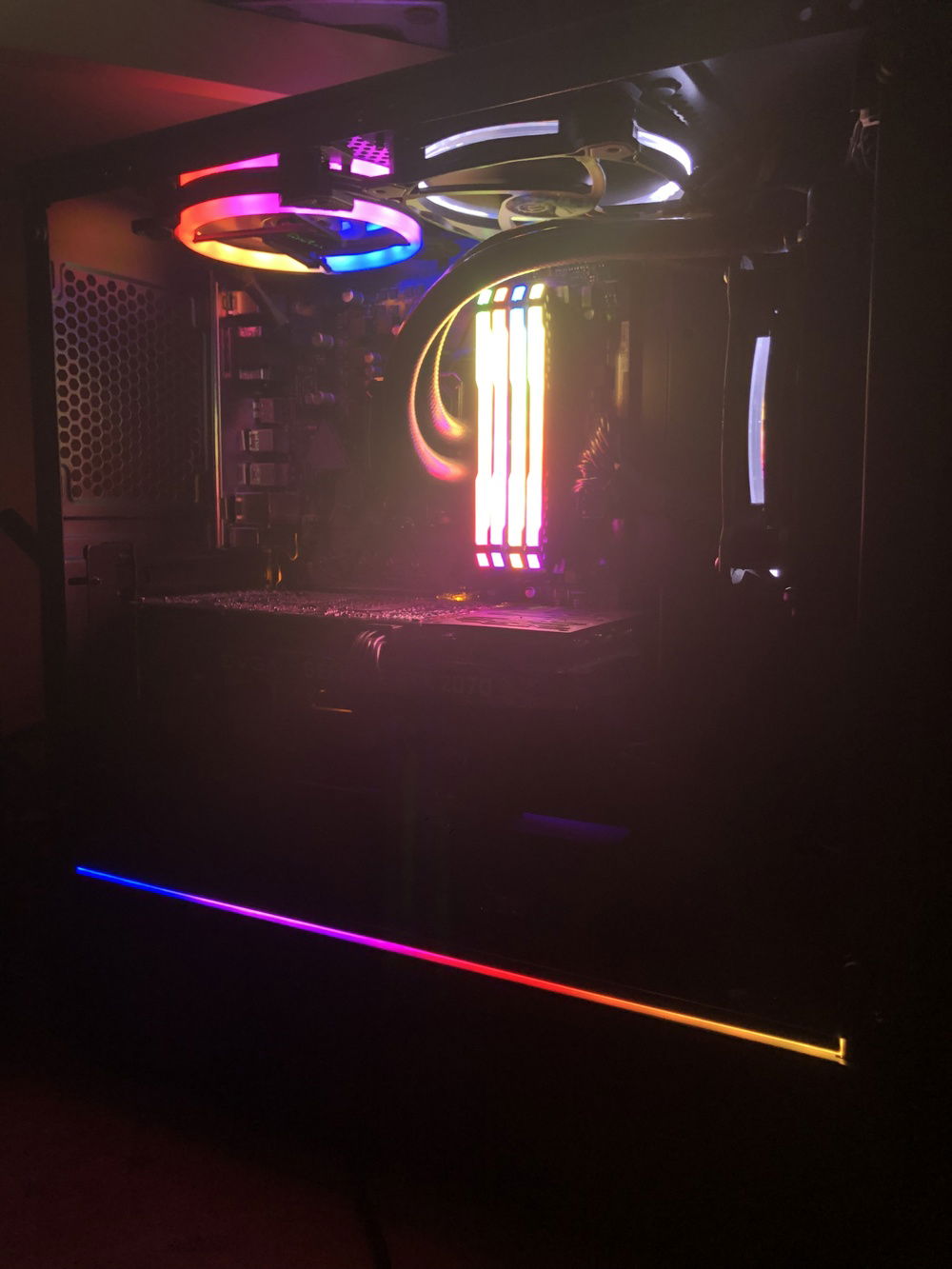 Deff better with two fans blowing down cooling my VRMS and not having my radiator blowing hot air on them