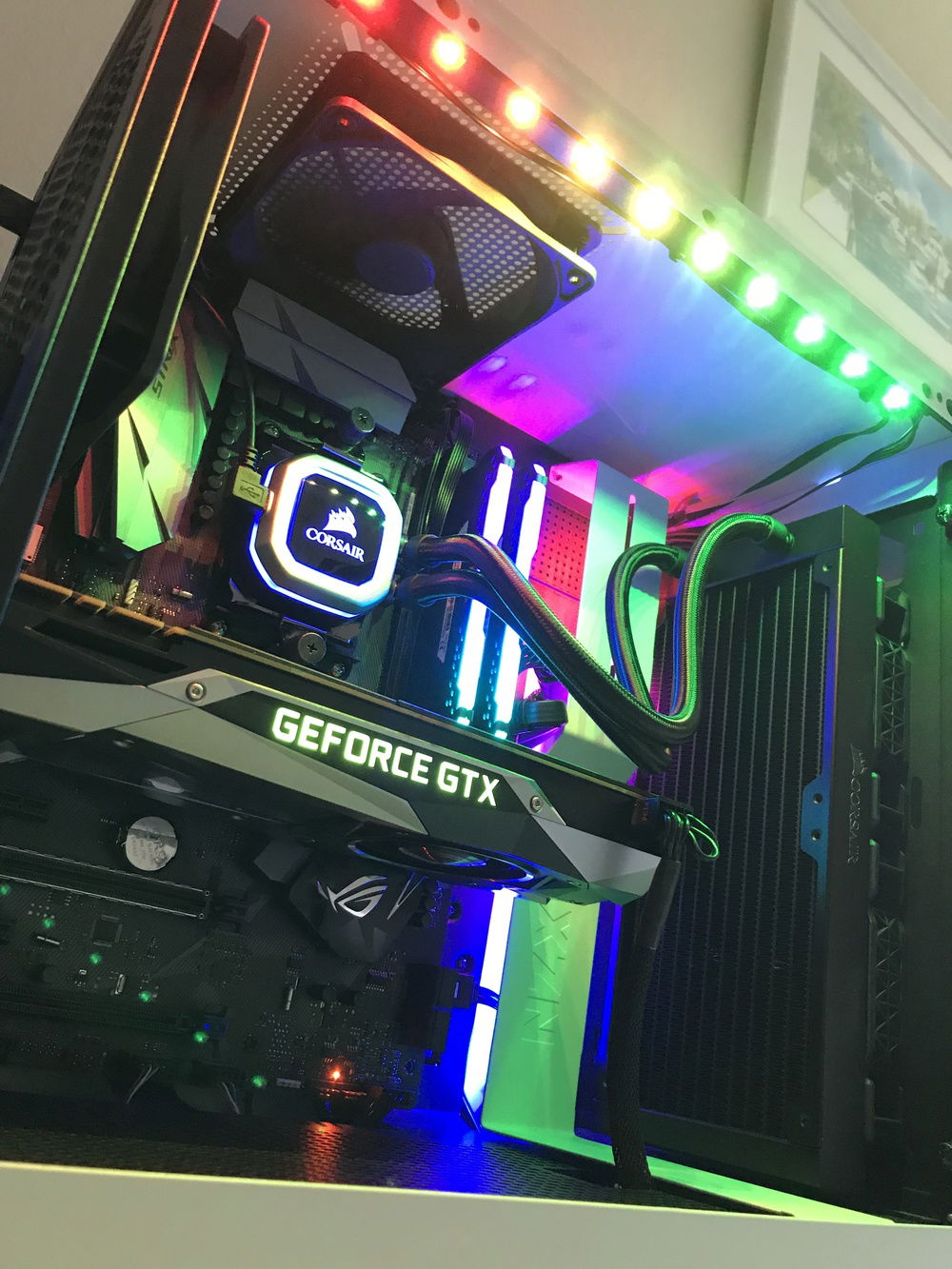 I took this picture with my iPhone 7, and I'm proud of how good it turned out, kinda looks like a picture you would see of a crazy insane build with an actual camera.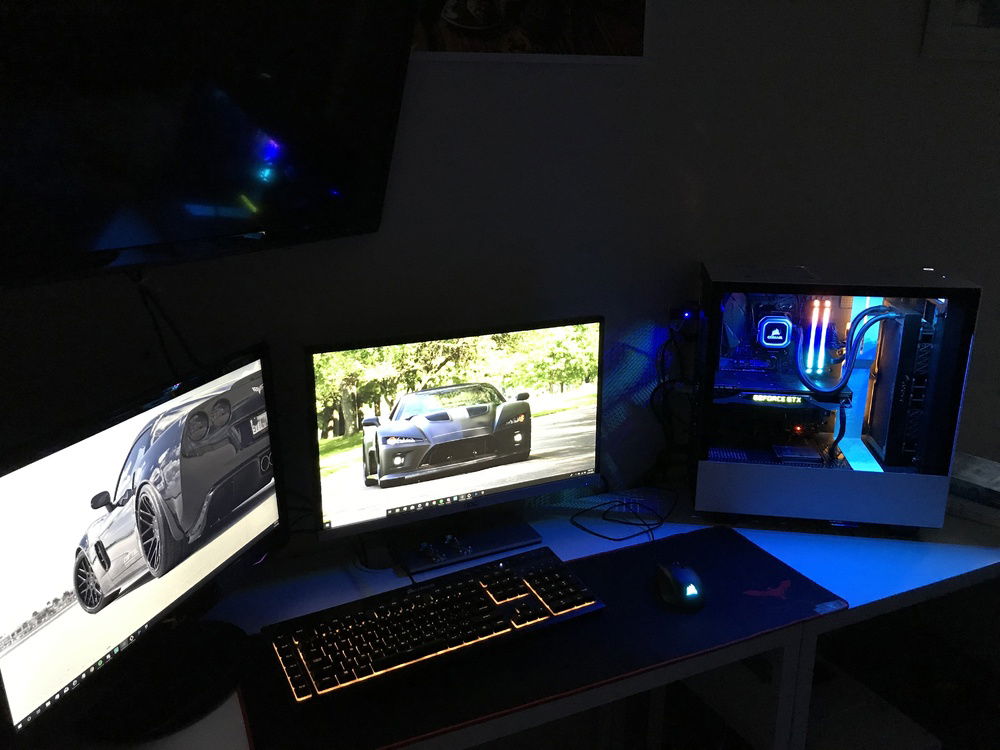 This is another pic with the pc at a different angle, and I think I like the other angle better. This was from a couple of months ago before I got a DisplayPort adapter for the TV, so, as you can see, it is not on.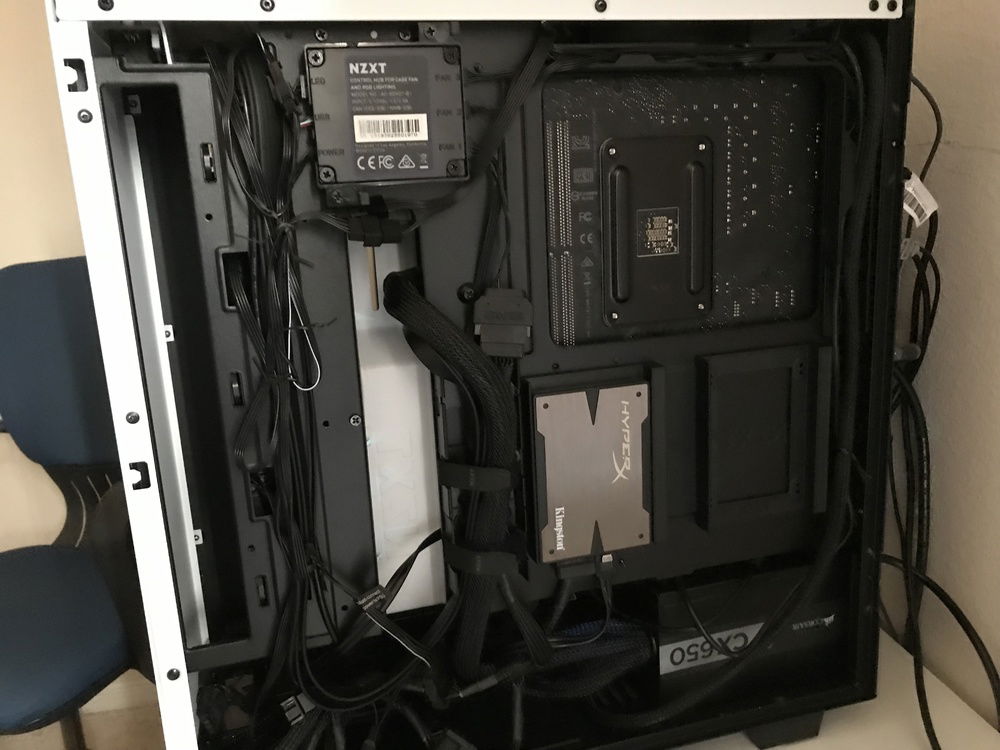 This is the "business side." The cable management could have been a little better, but I'm happy with it for now. I used those kinds of zip tie/cable tie because I often change things inside the computer, and I used about 20 zip ties before realizing that I needed a better solution than throwing them out every time I needed to change something.