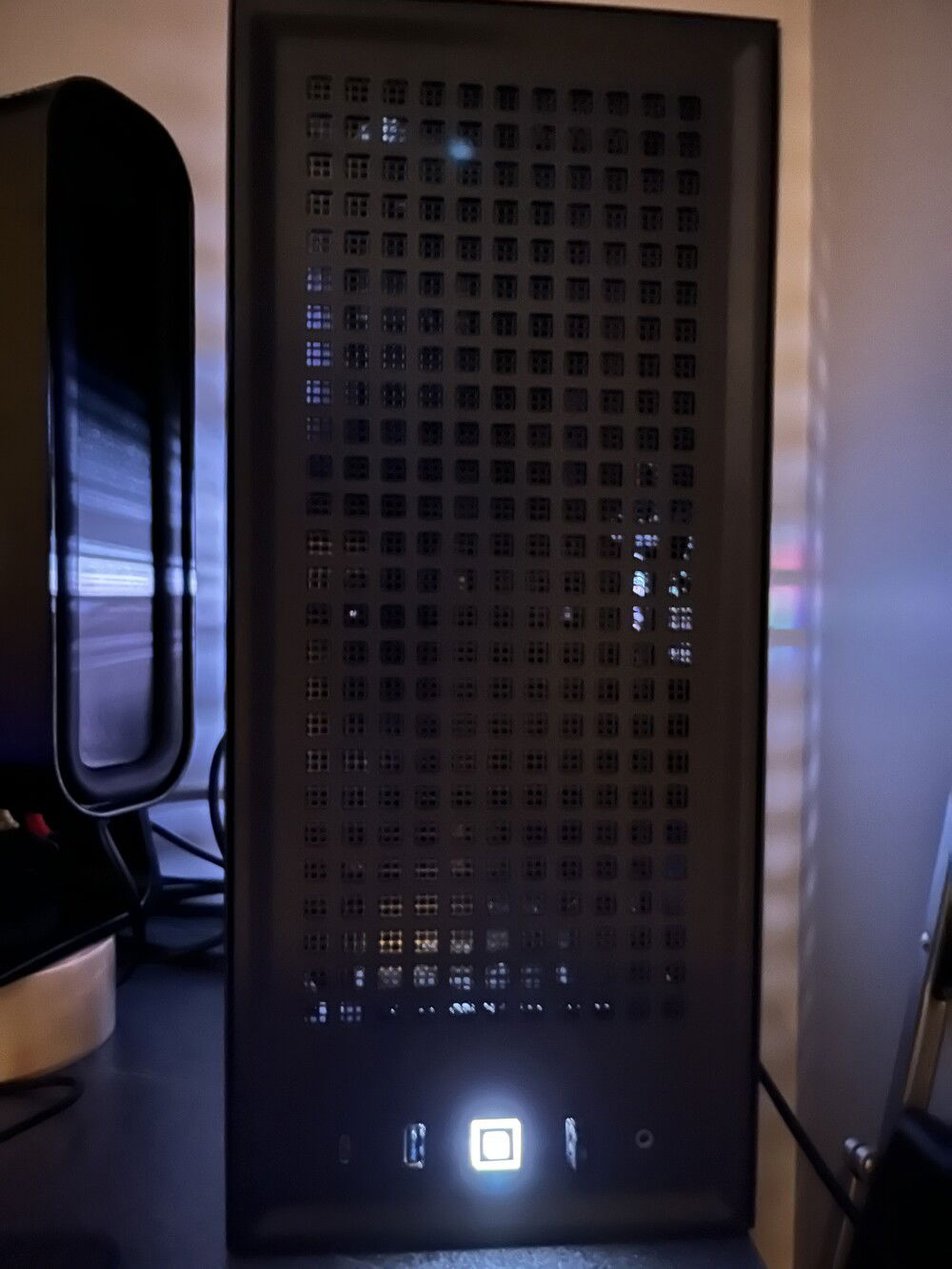 Front panel. The GPU intake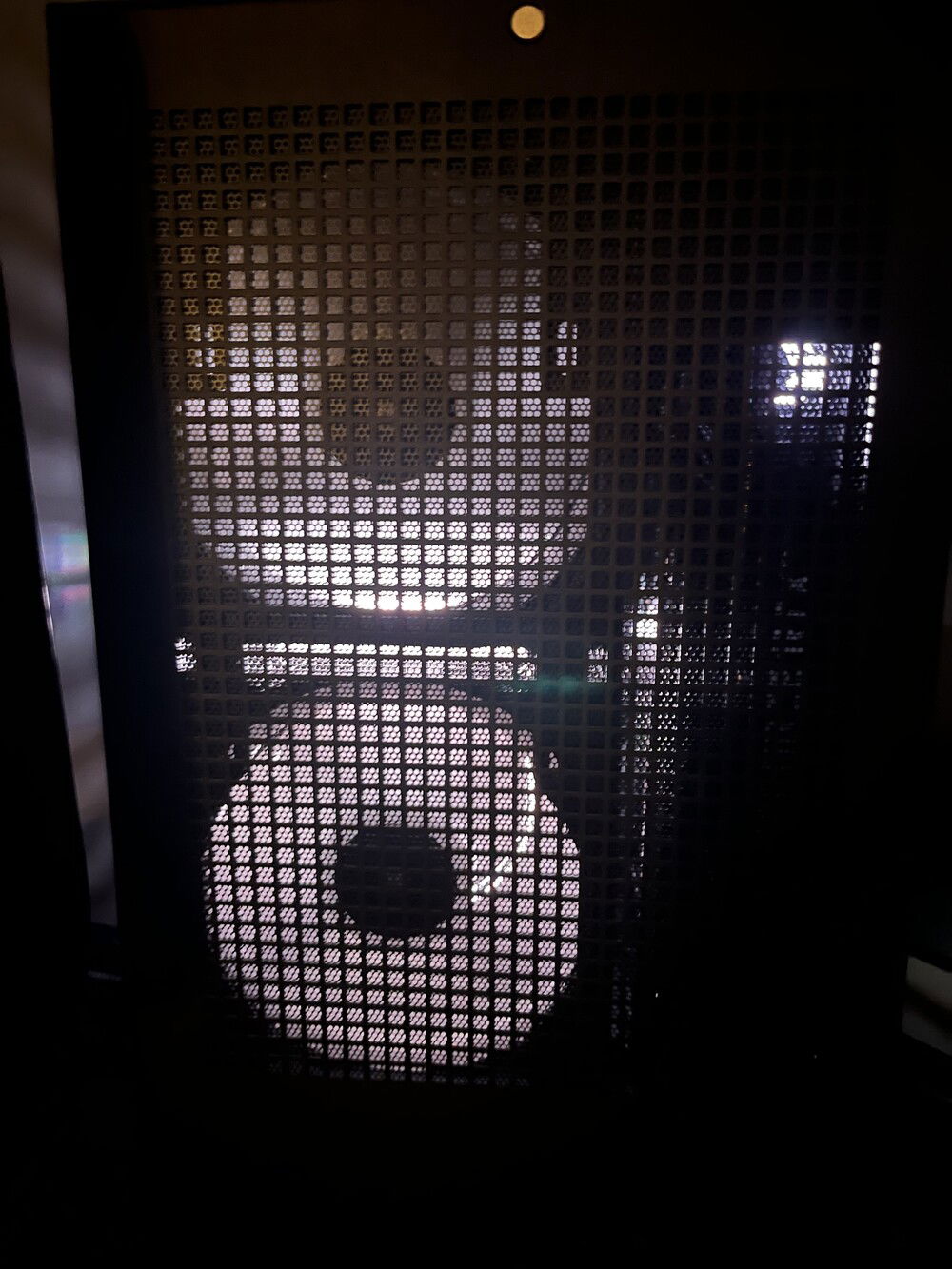 Side panel. 2 140mm intake fans directly feed the cpu cooler with fresh air.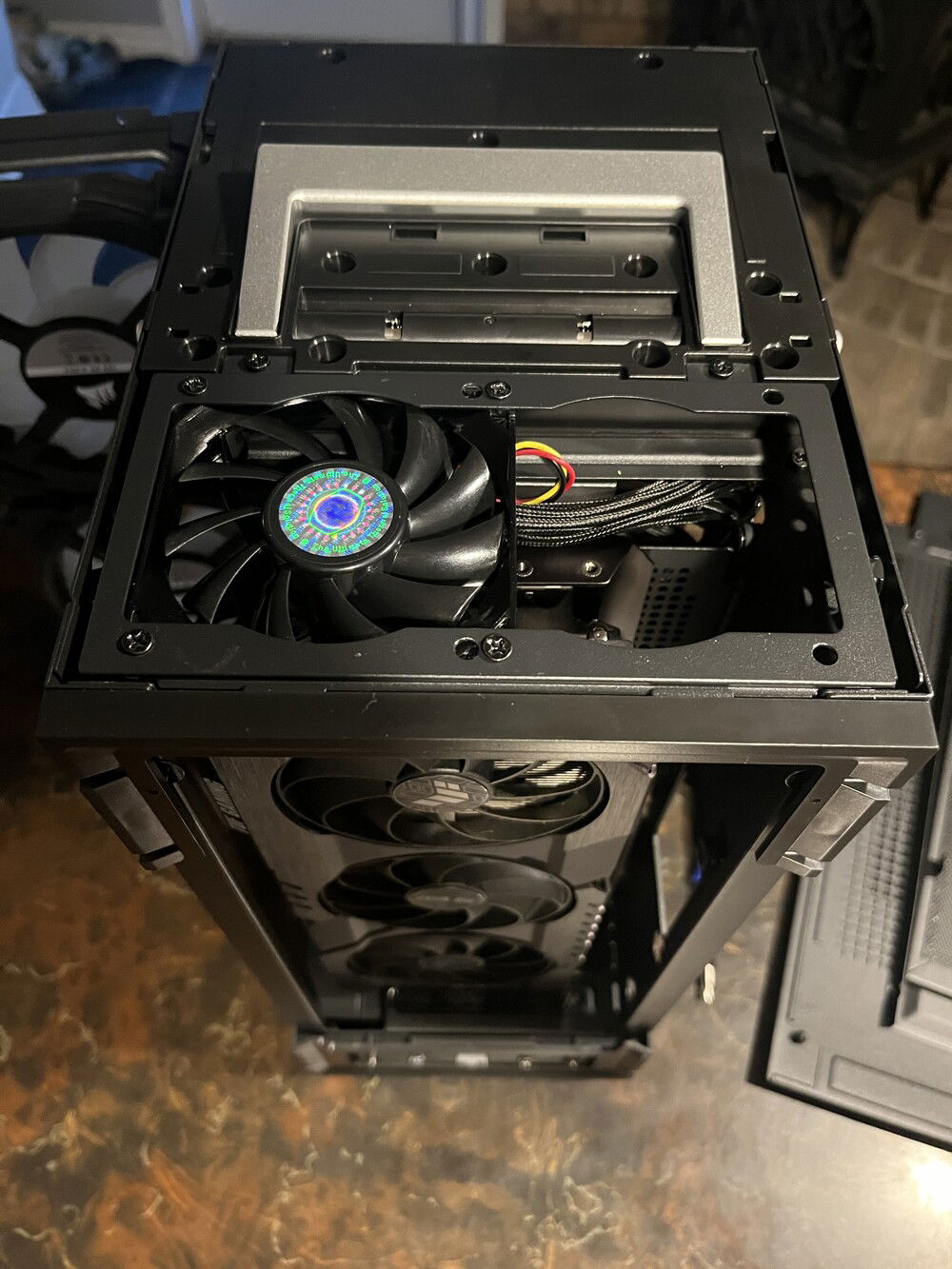 Top with panel off. Using this little 80mm fan as a intake lowered GPU temps by 6 degrees. And helps provide some positive pressure.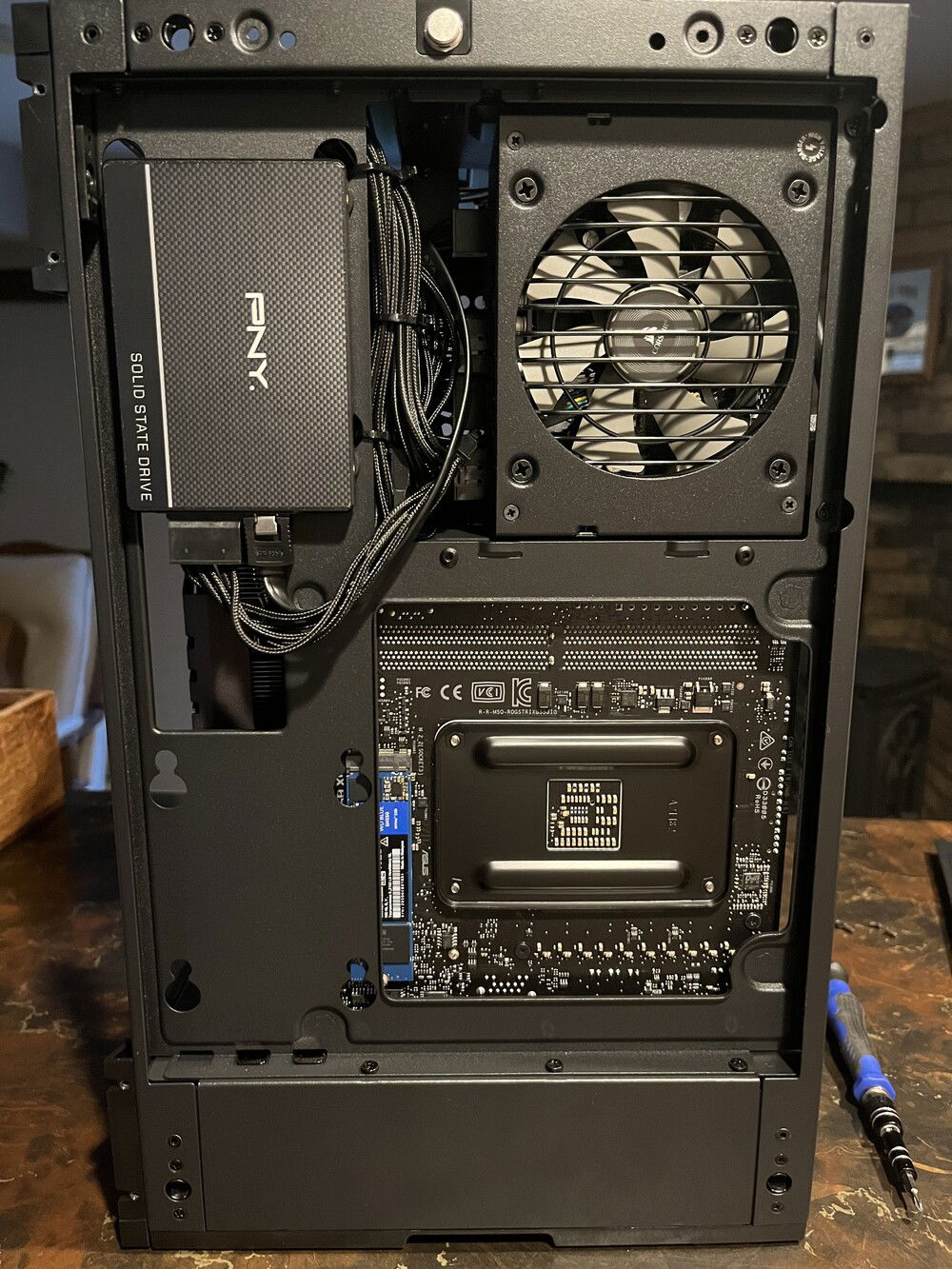 Other side with panel off.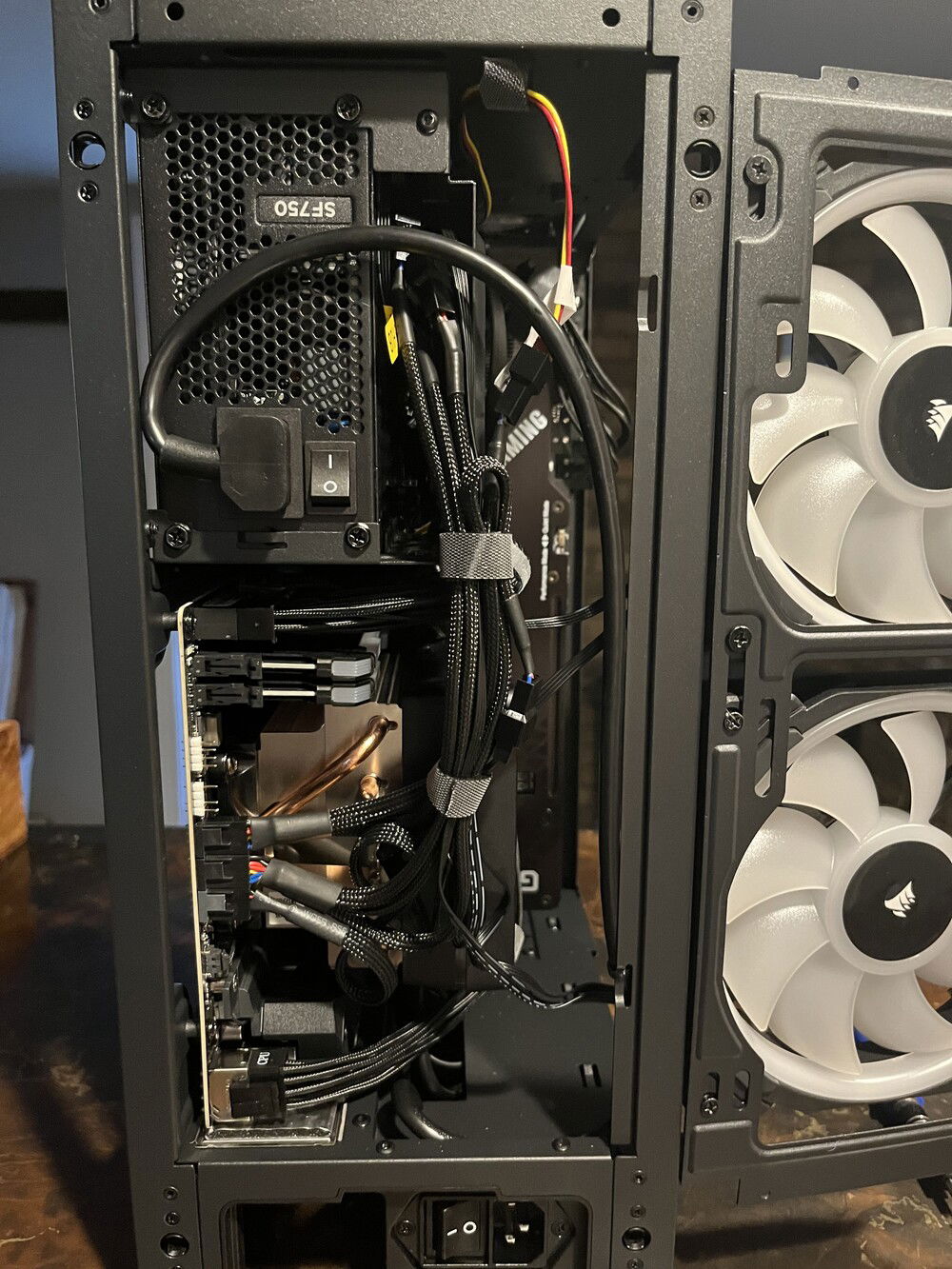 Back with panel off, side panel open.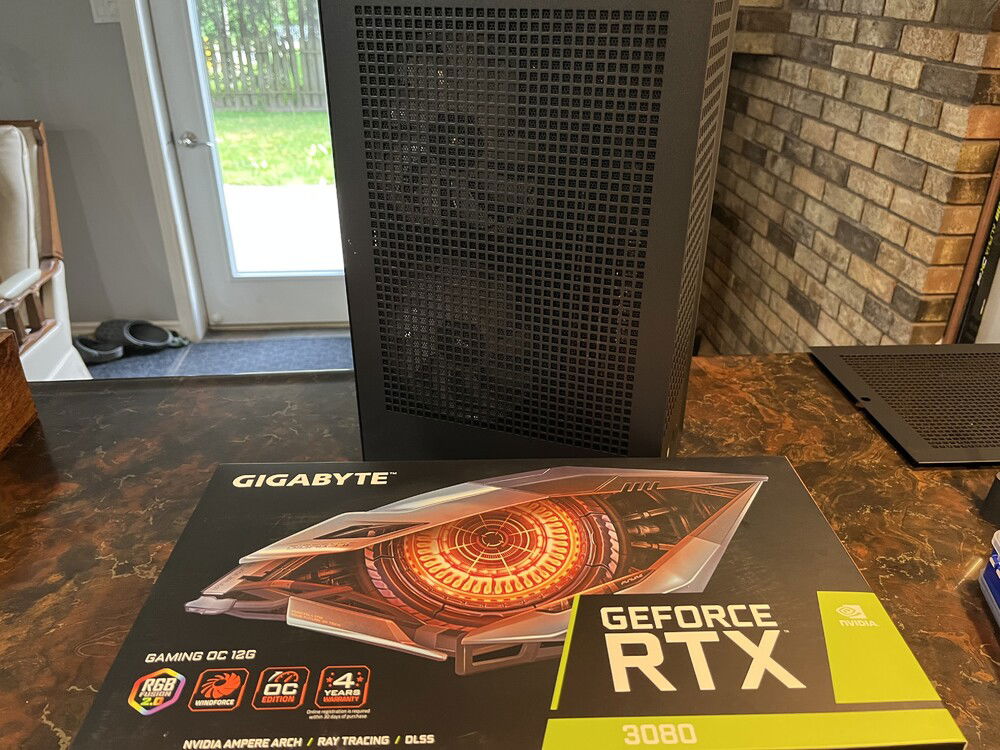 Time for an upgrade!! Wooo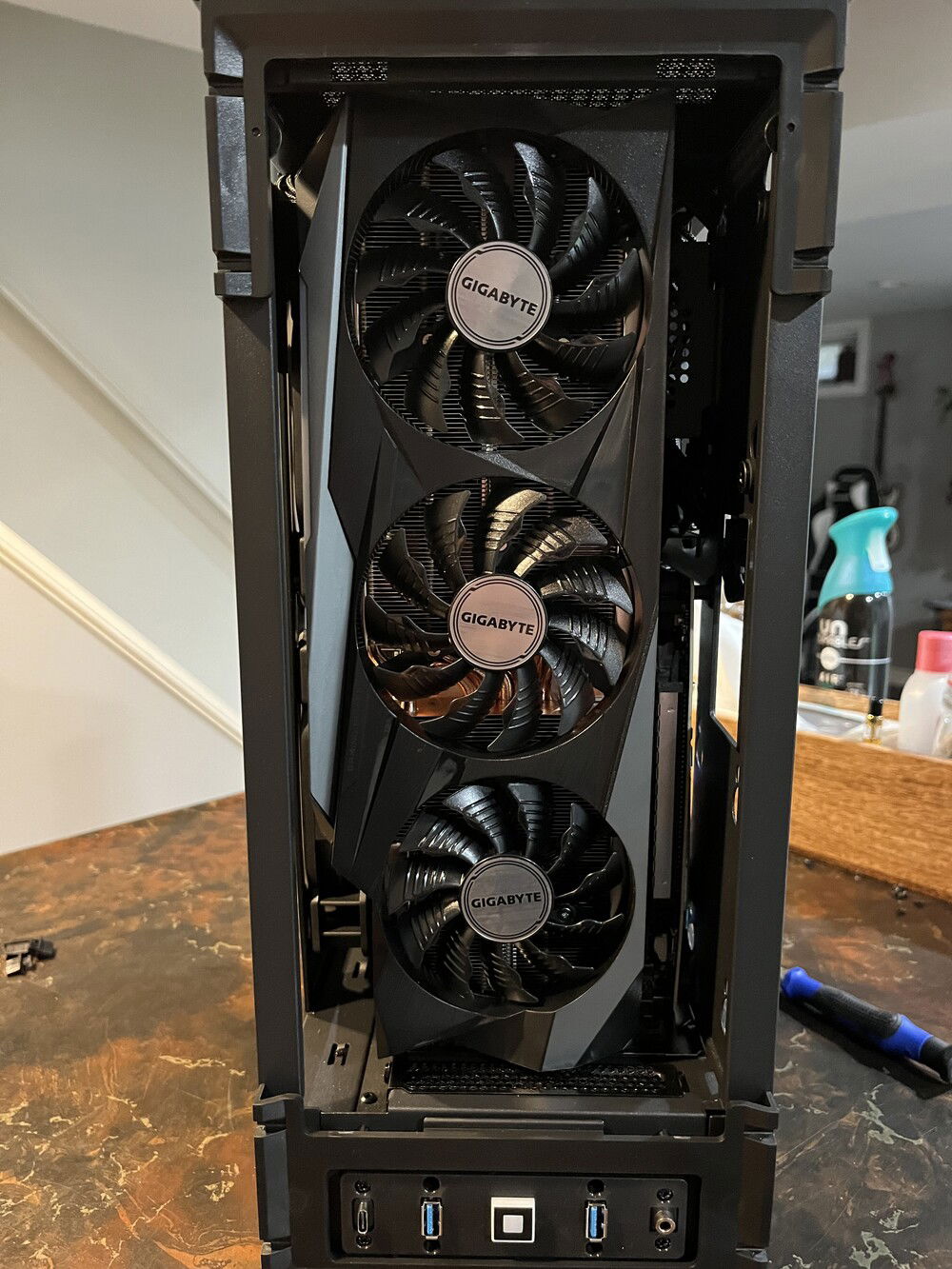 Tight fit but managed to get it in there.