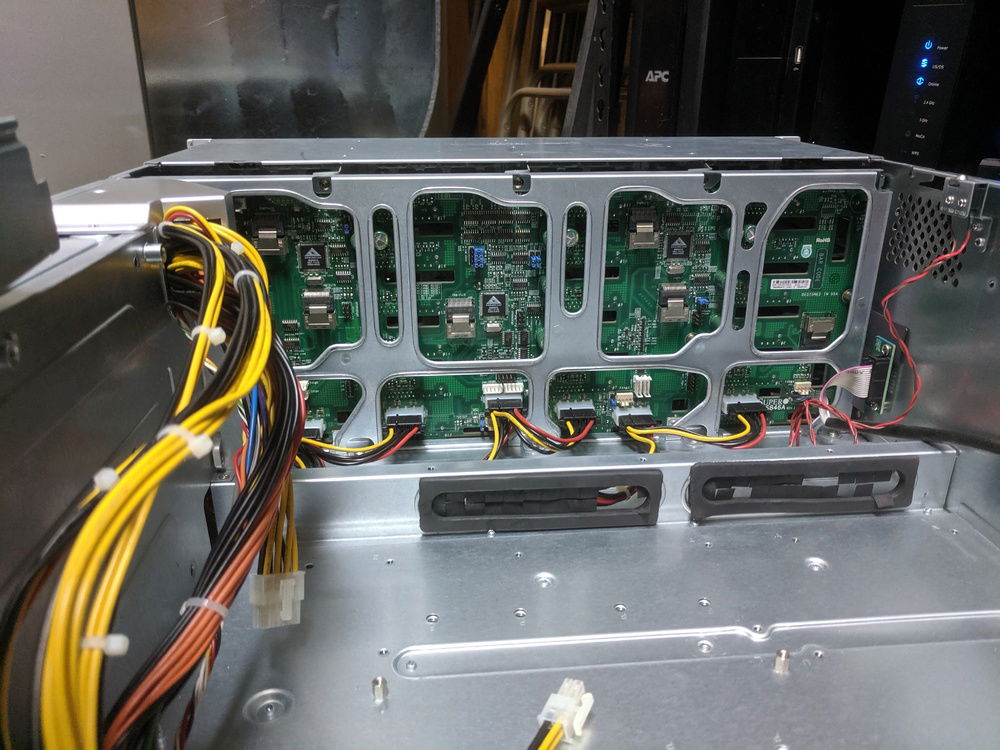 Rear of the Backplane, not a lot going on, but I was trying to get more than before/after pictures, some along the way of putting it together.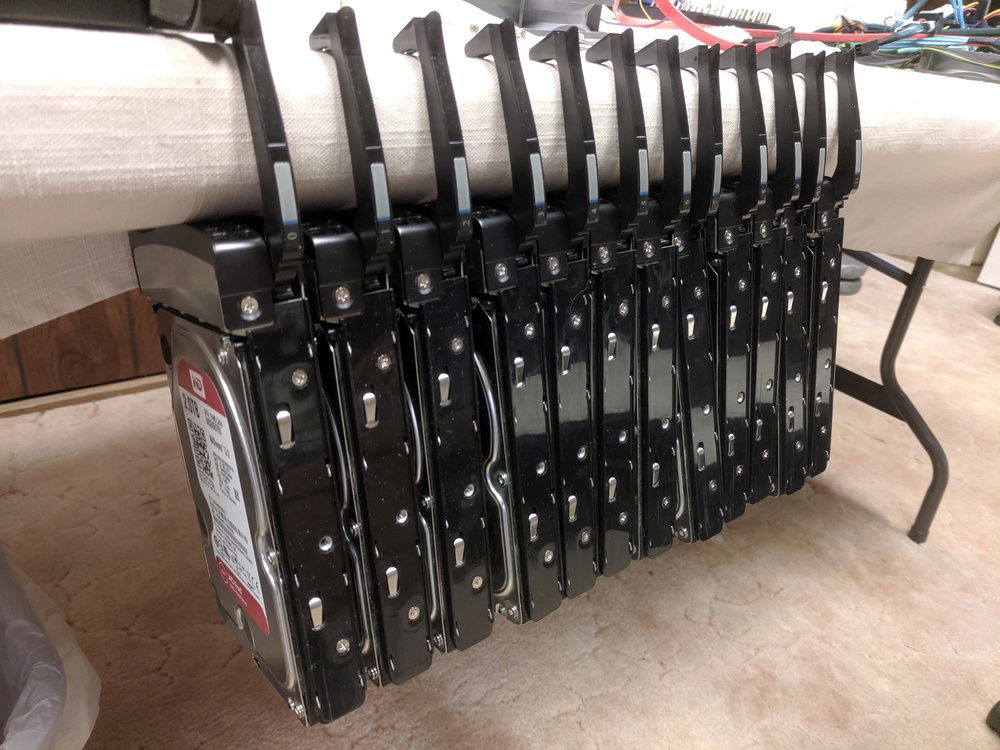 All the drives in the sleds, well, all for now. Someday there will be double.
Homemade fanwall to replace the 3 80mm screamers that came with the case (7k rpm)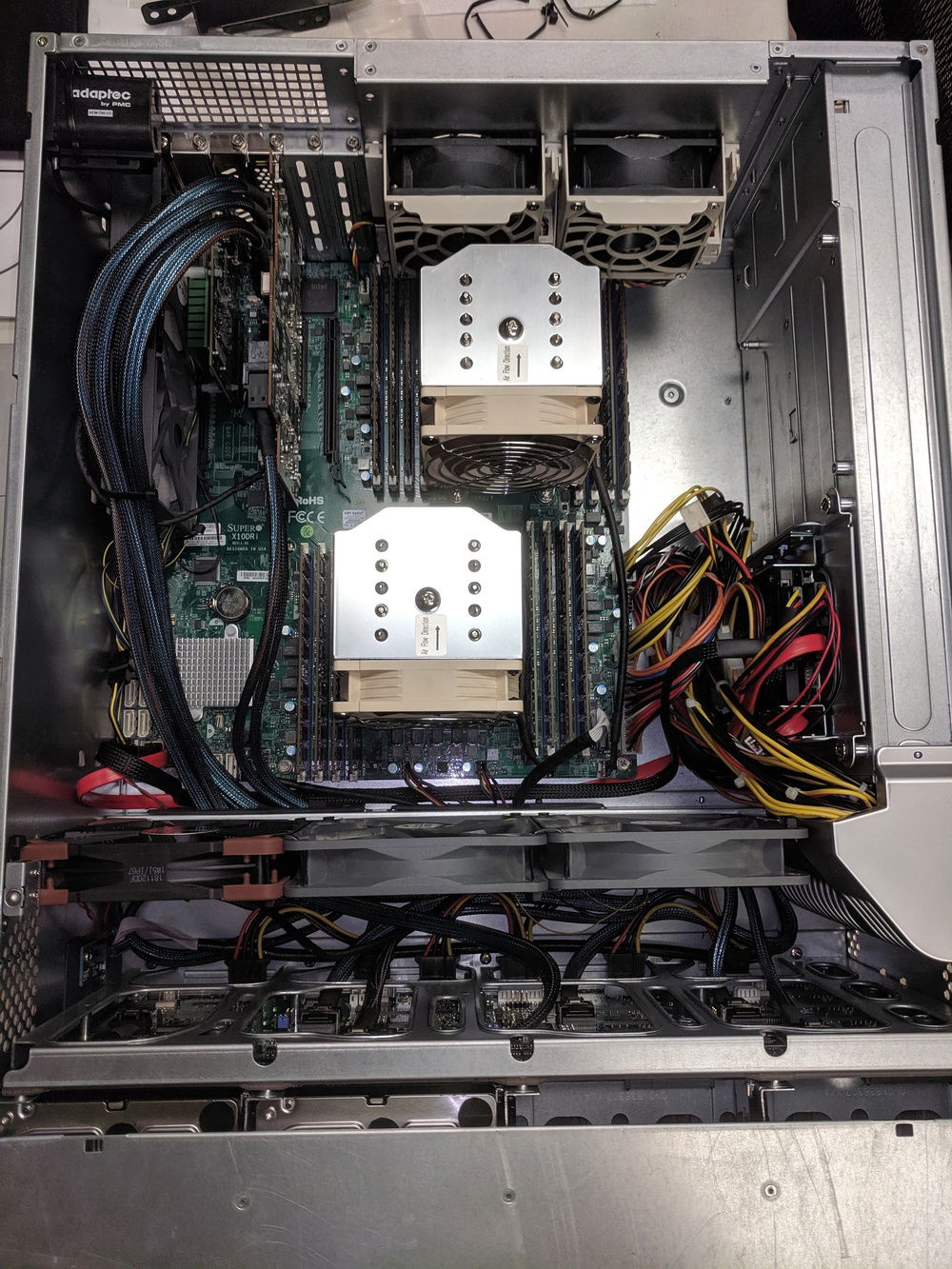 Overhead view with everything installed.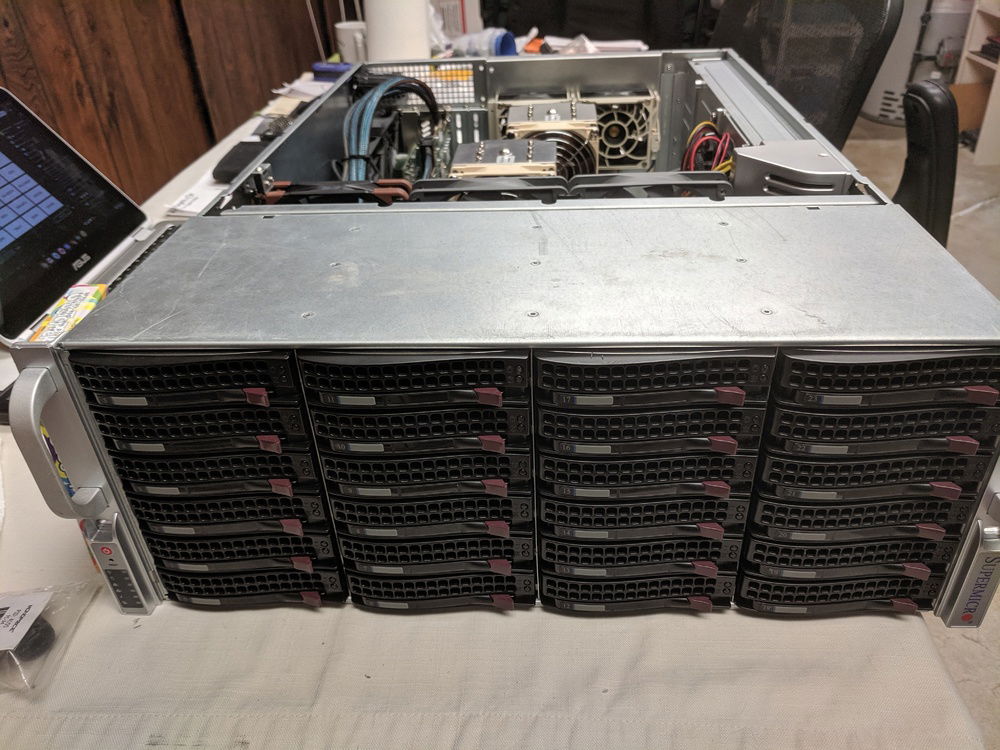 Only half capacity, for now, but eventually I'll fill it up.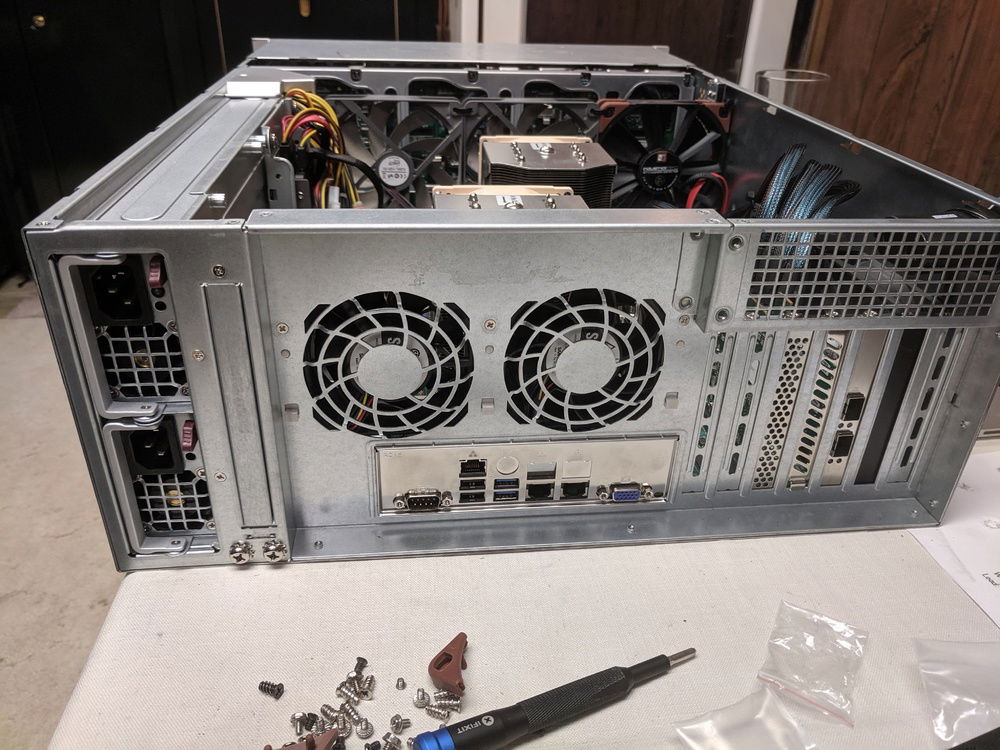 Needs a good backside shot :P