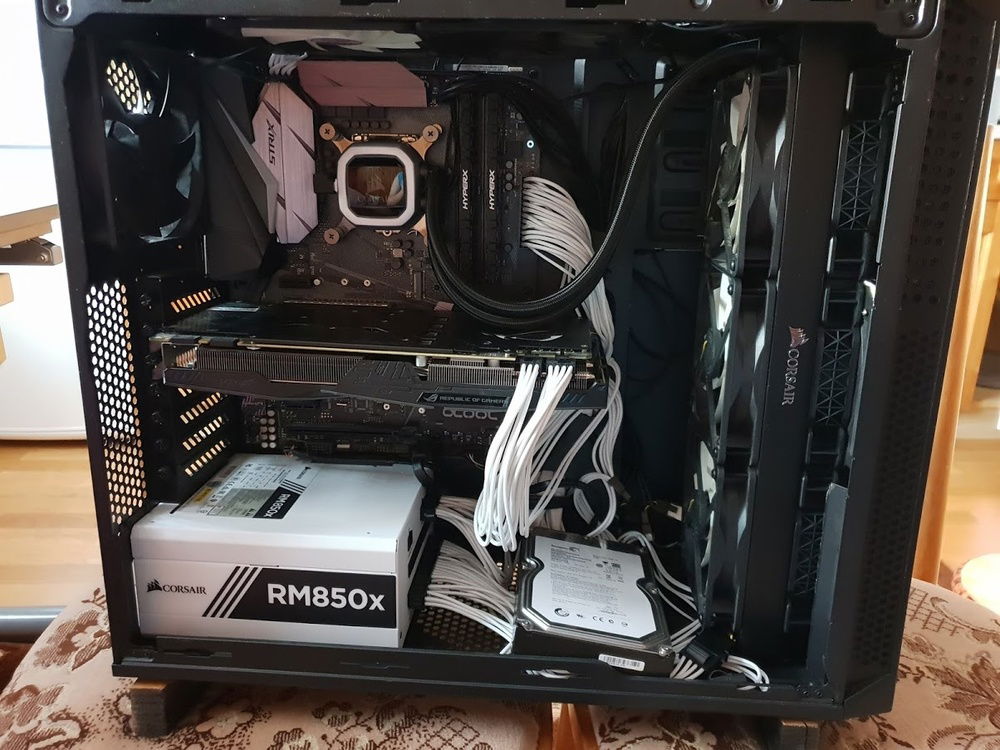 This is almost the final result. I have already replaced 3.5' HDD with SSD and rest of the stock fans with ML120 PWM.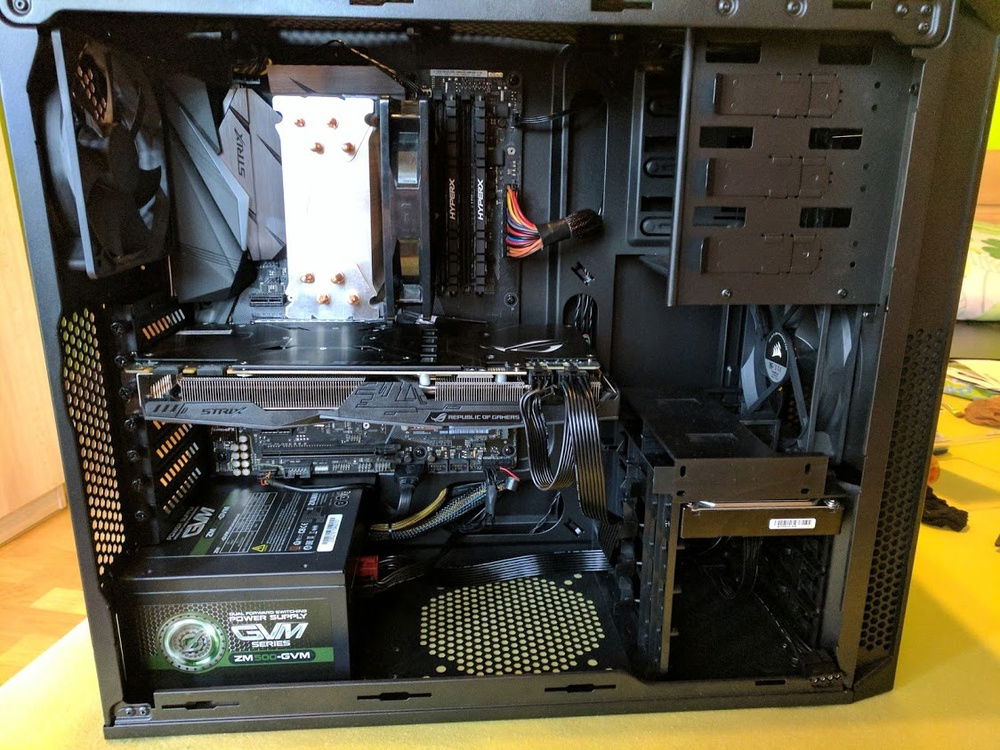 My 2nd gen case build with Cooler Master Hyper 212 cooler, DVD and drive bays. This all had to go out to fit my 360 radiator.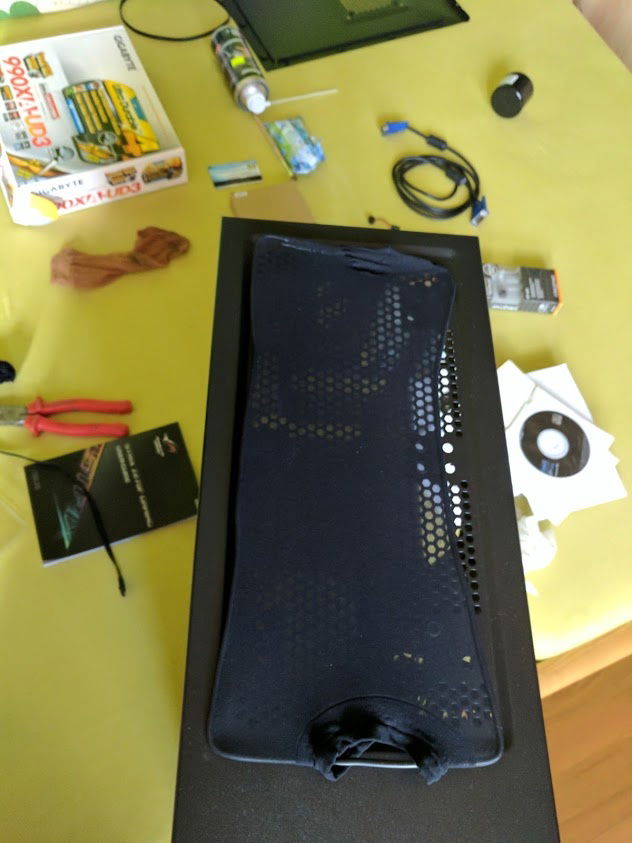 My DIY < 1€ fan filter of my 2nd build :-D I used thick copper wire for frame and nylon socks. It was attached from the inside of the case with bolts and screws. It worked perfectly.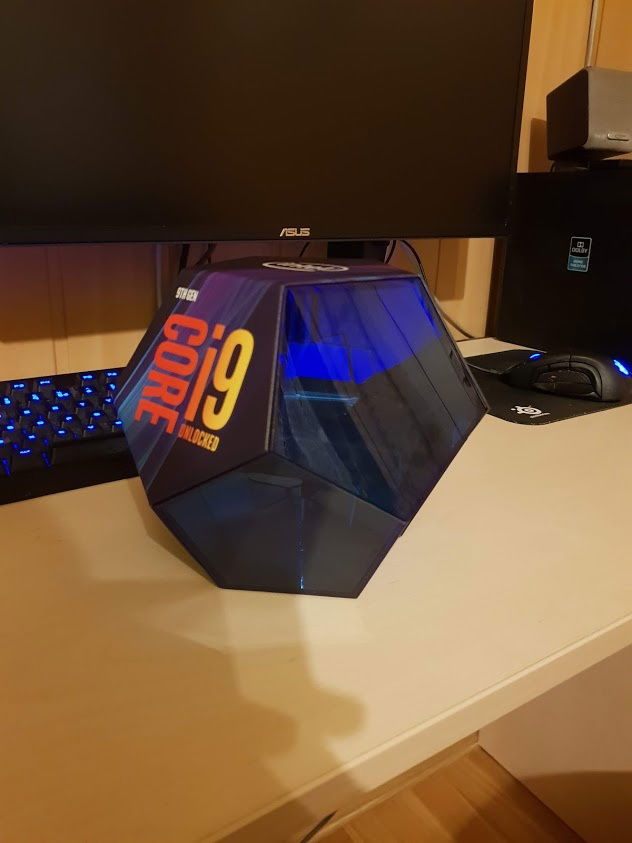 Case from the new CPU. Maybe i will put some LED lights inside and make a nice lamp shade.