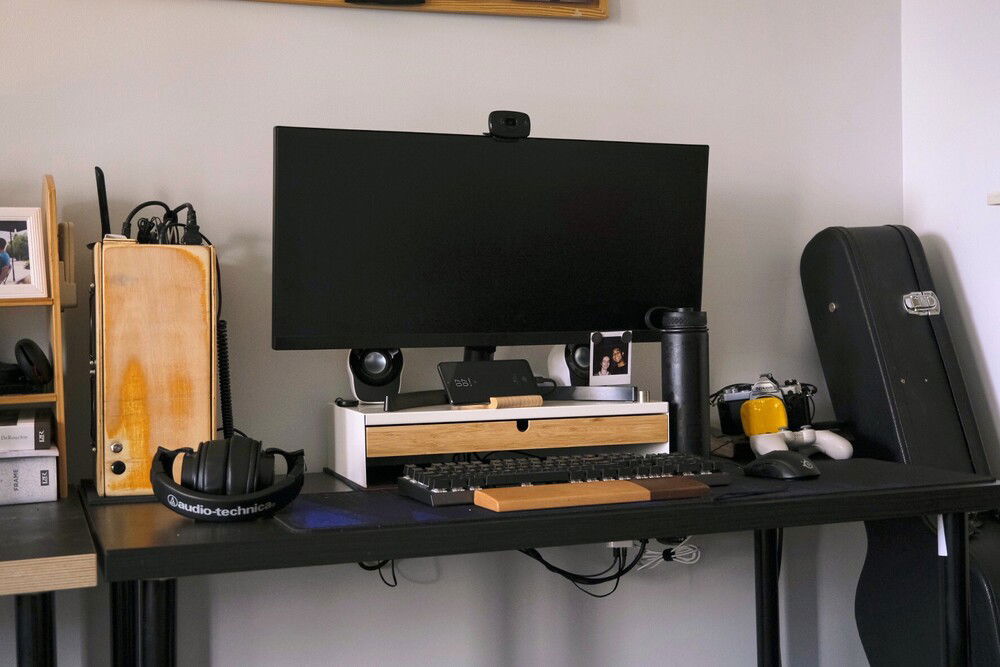 Final Setup - There have been some changes to my layout since then, but here it is!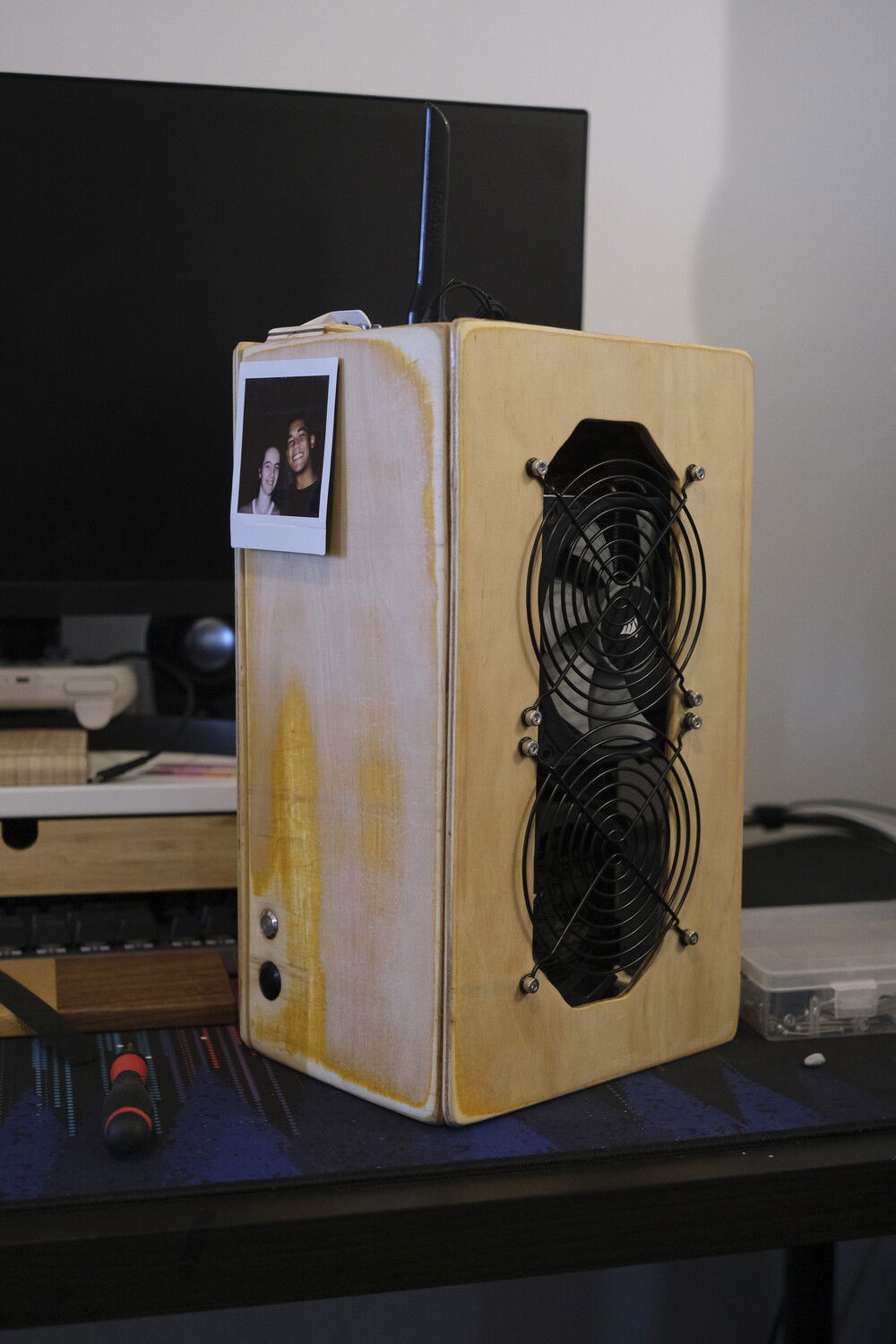 I wasn't totally sold on the 'rustic design' from the plywood. It's still growing on me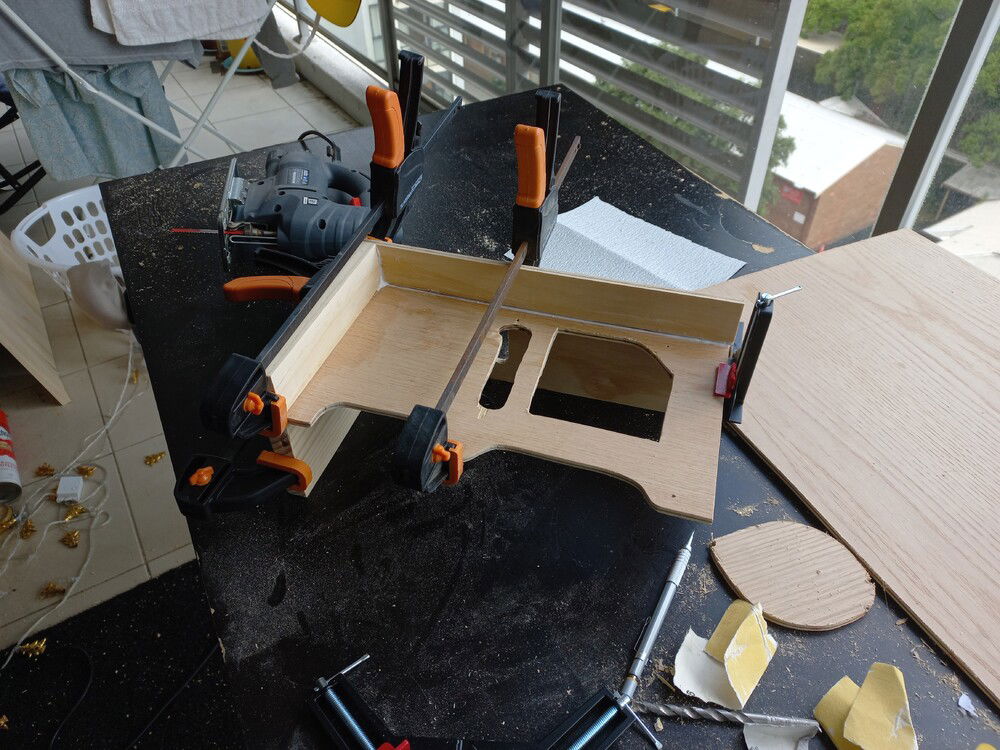 Some photos from the build log Definitely needed more clamps!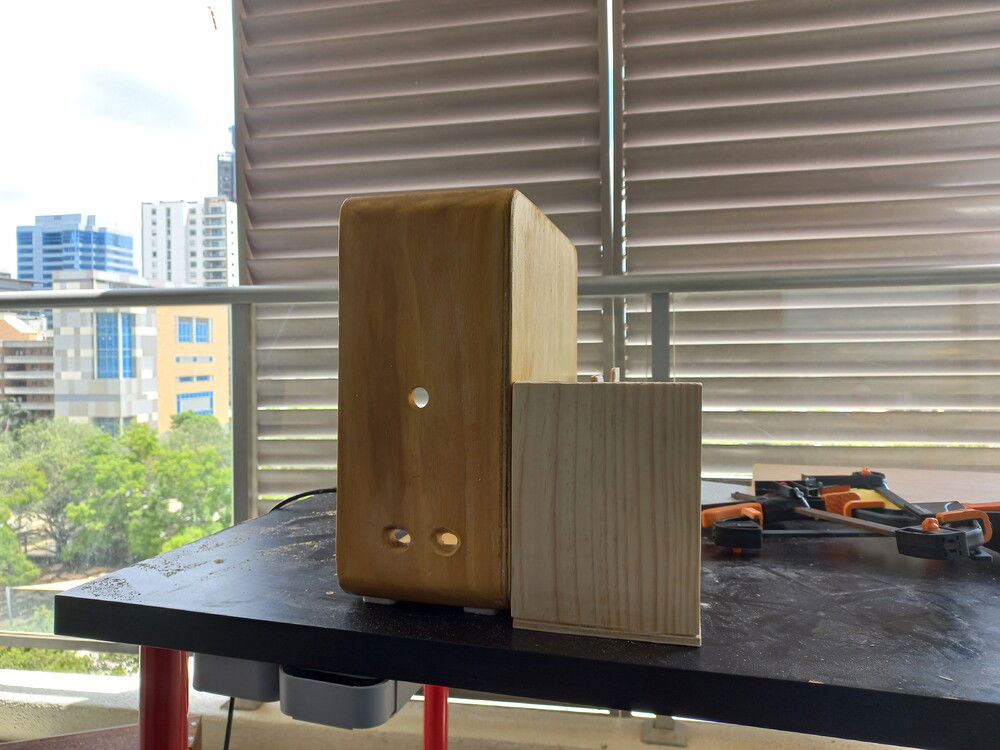 Breezy II and Breezy III size comparison. MATX vs ITX!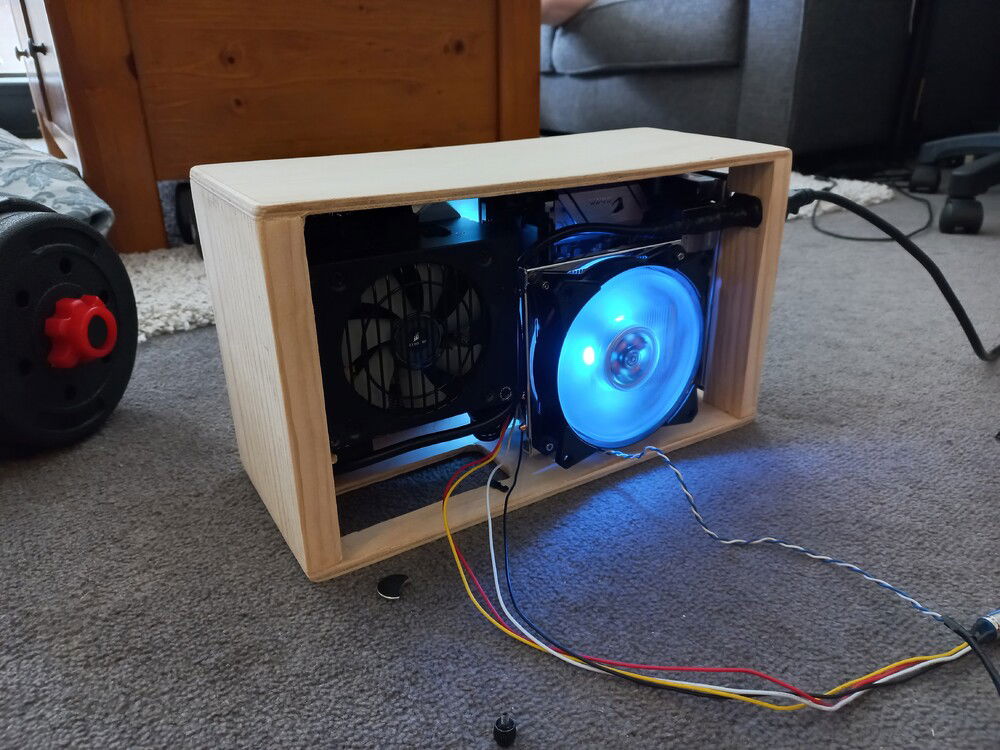 First test fit before varnishing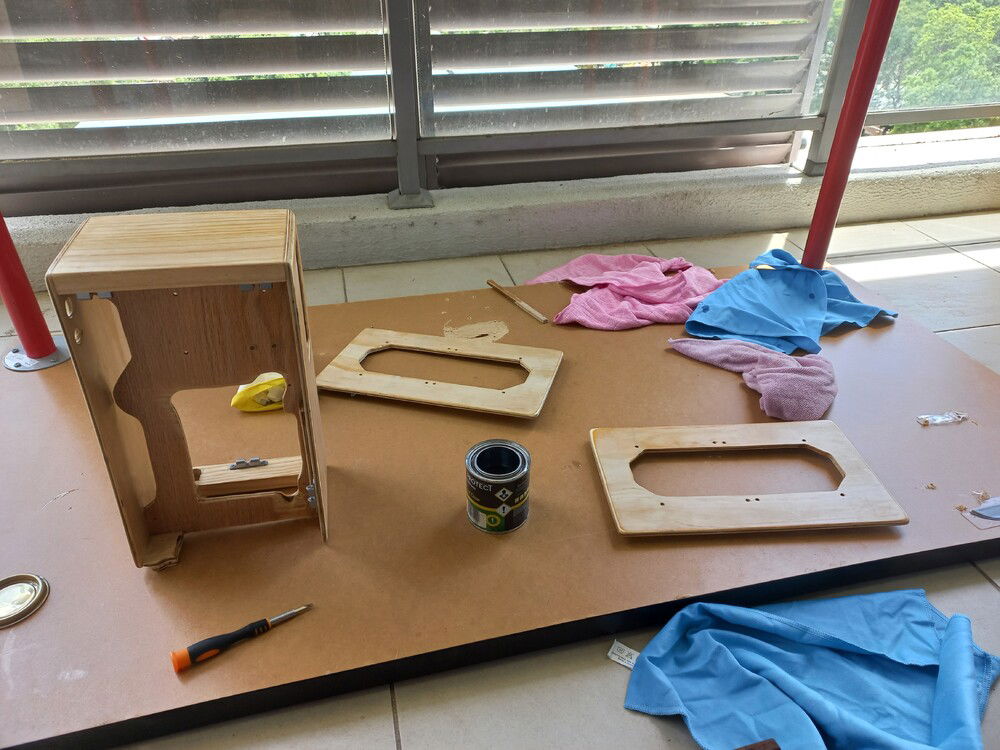 Varnishing with Satin clear coat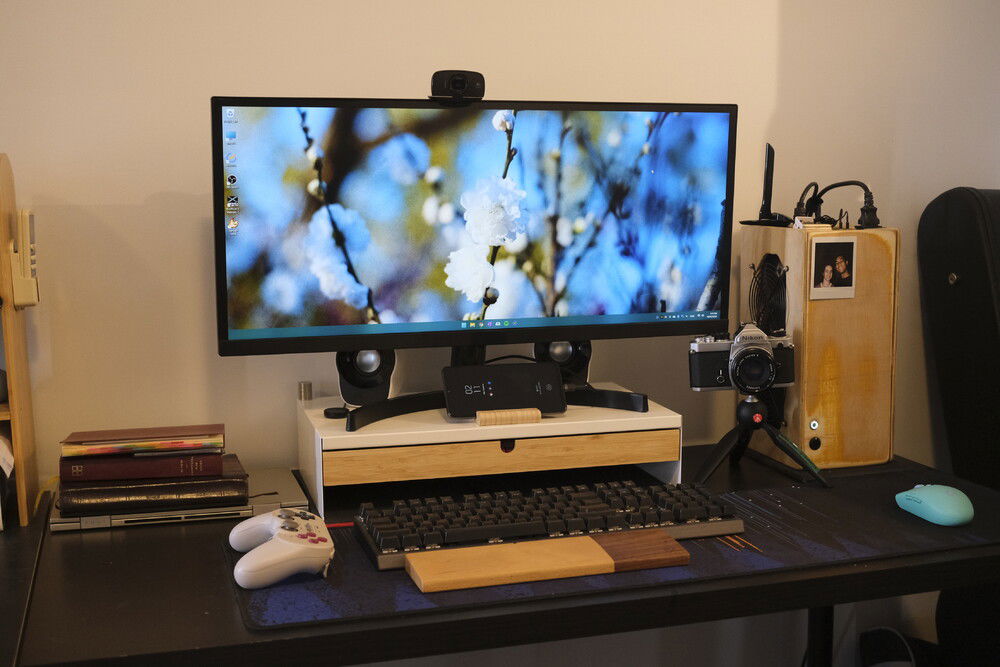 Playing around with my desk layout is a lifestyle apparently