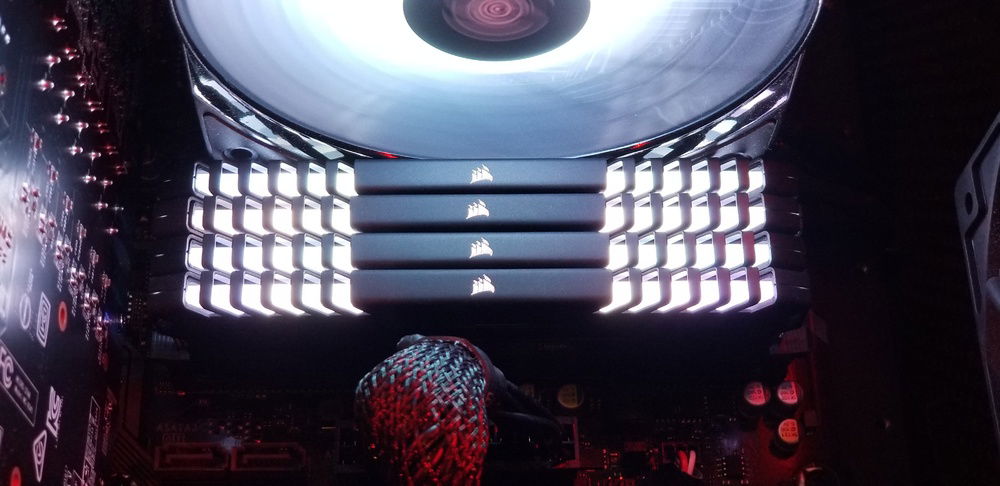 Freshly installed overkill 32GB of RAM (3000Mhz, CL15)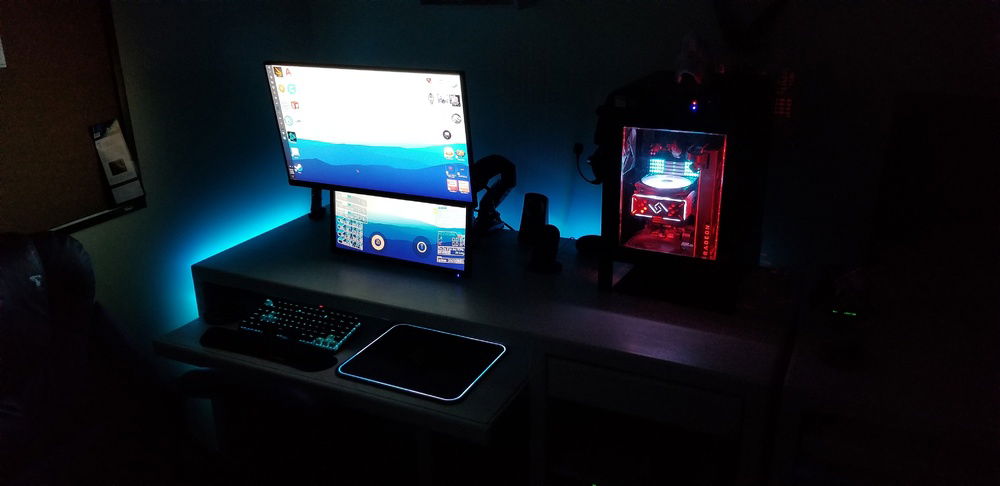 Darker picture of my setup to get an idea of the lighting. This is after installing the vertical legs on the case.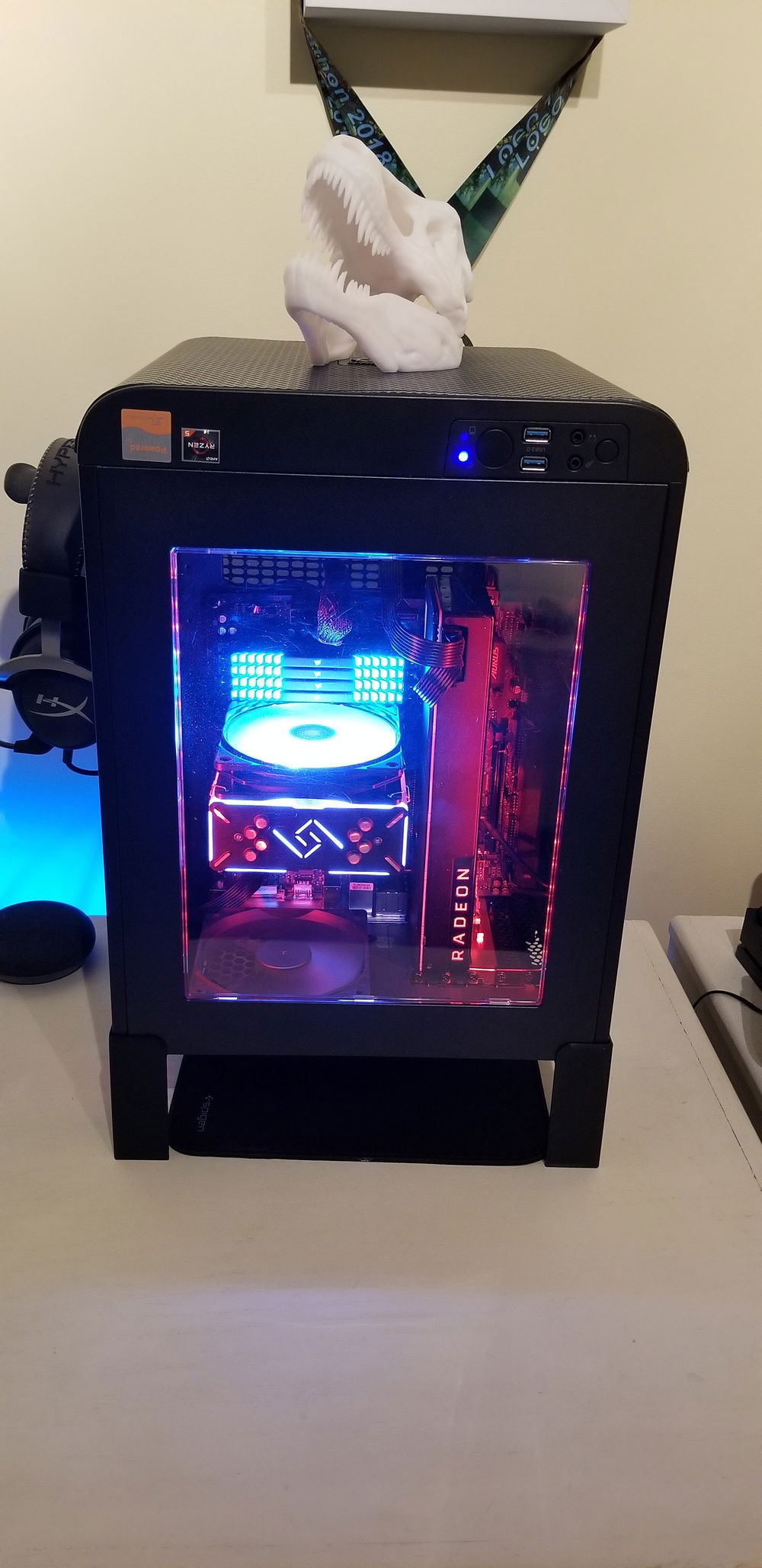 With the vertical orientation, the 200mm fan on the front (now "top") of the case blows downward. Two intake fans on either side are directed inward, and one exhaust fan directs air down the bottom - which is elevated about 80mm to allow plenty of clearance for cables coming out the motherboard's I/O panel.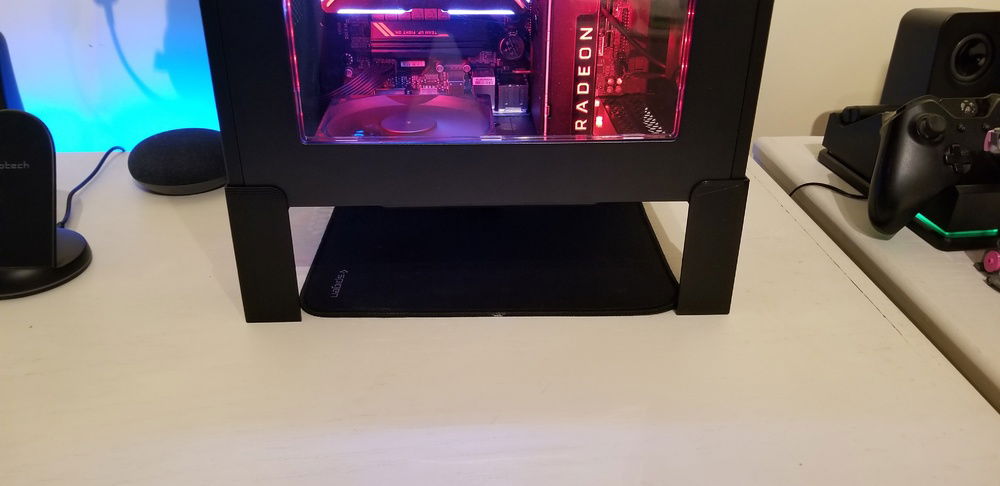 View of the legs - they are attached by screwing the case panel thumbscrews through holes in the supports, which allows for easy removal and no permanent modification to the case.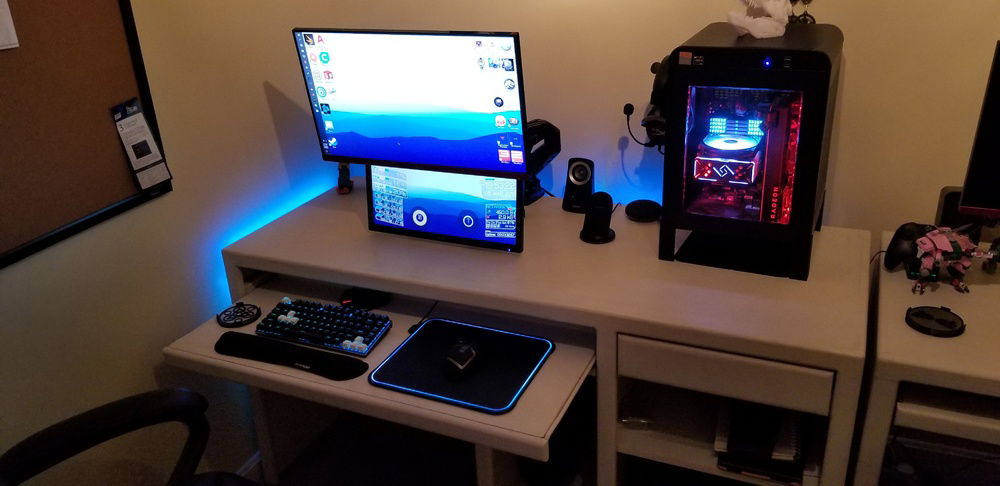 Better pictures with the lights on. I have a kind of odd monitor arrangement at the moment, but it works pretty well for me. Both monitors can be pushed backwards to allow for more desk space when I'm drawing/working.