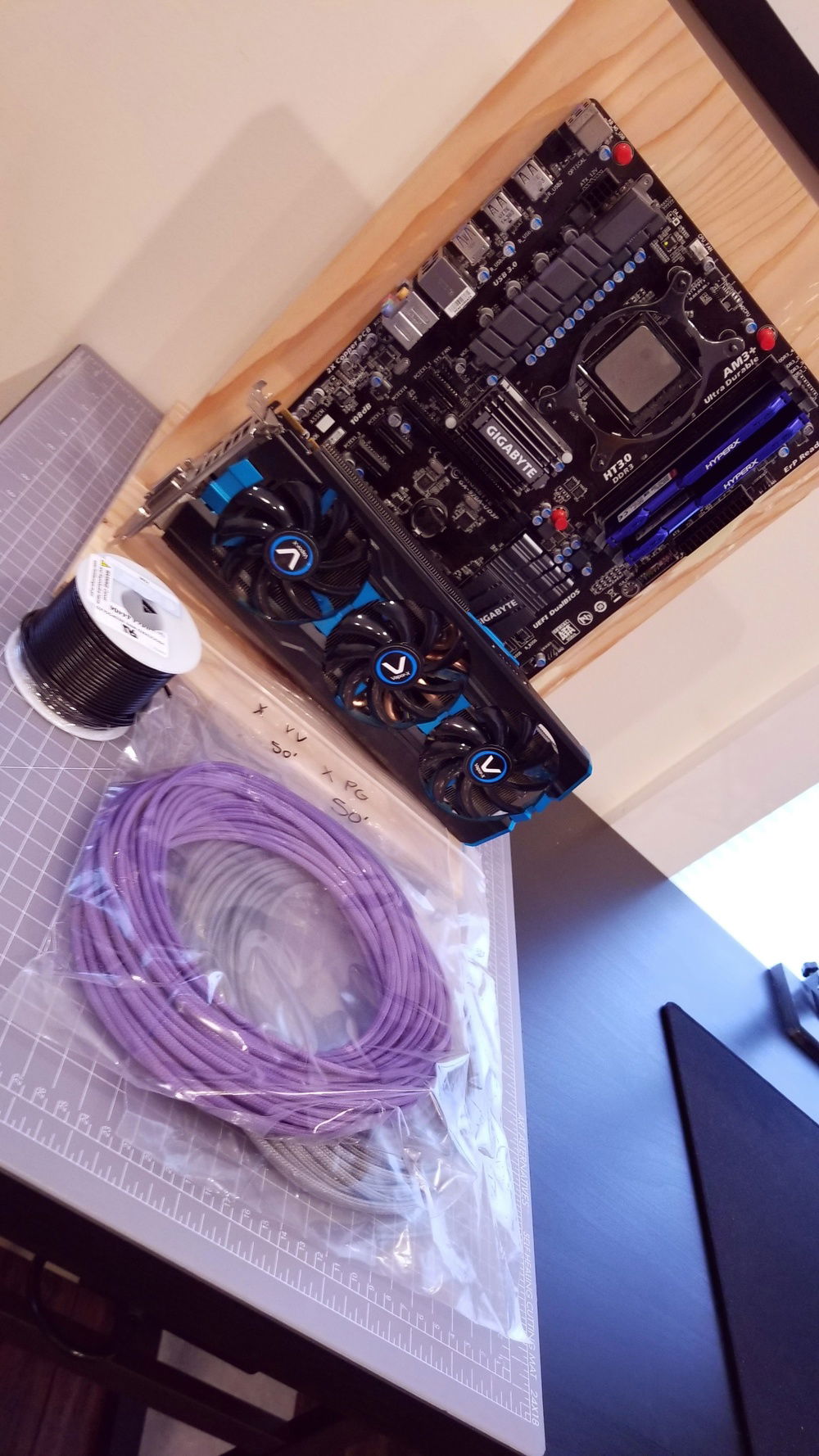 Rough mock up on motherboard and possible gpu placement.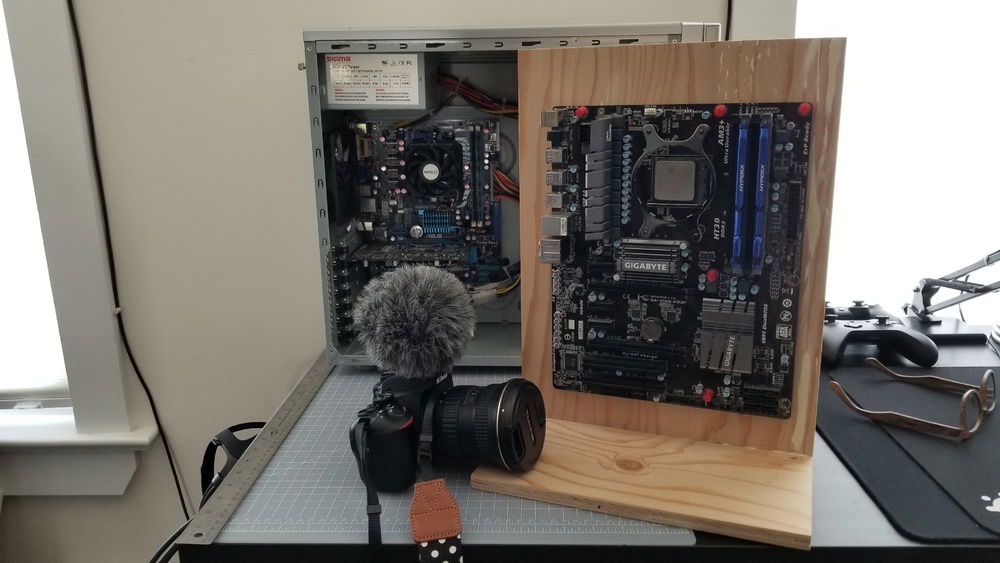 Filled in and sanded down the wood.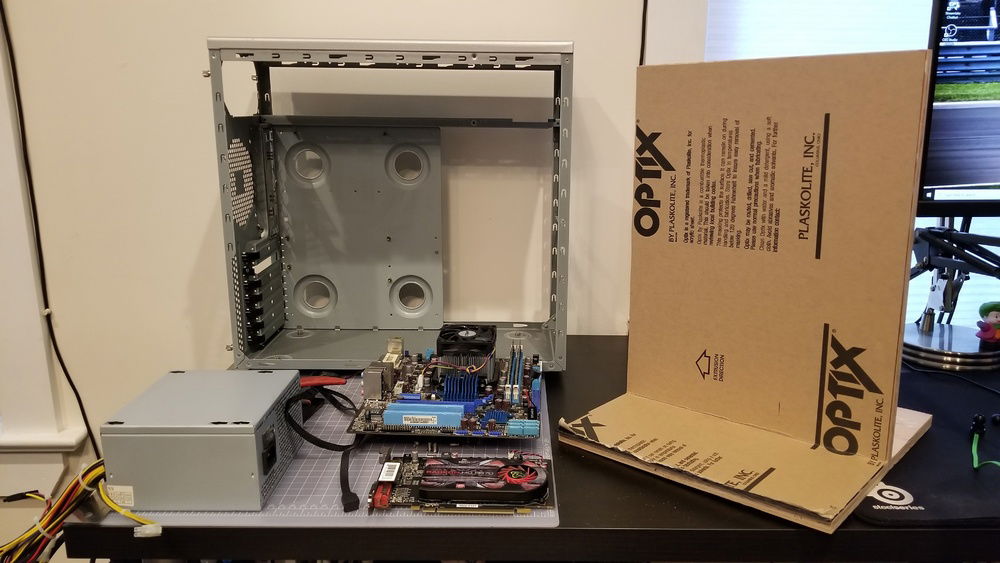 Acrylic panel bent and mocked up.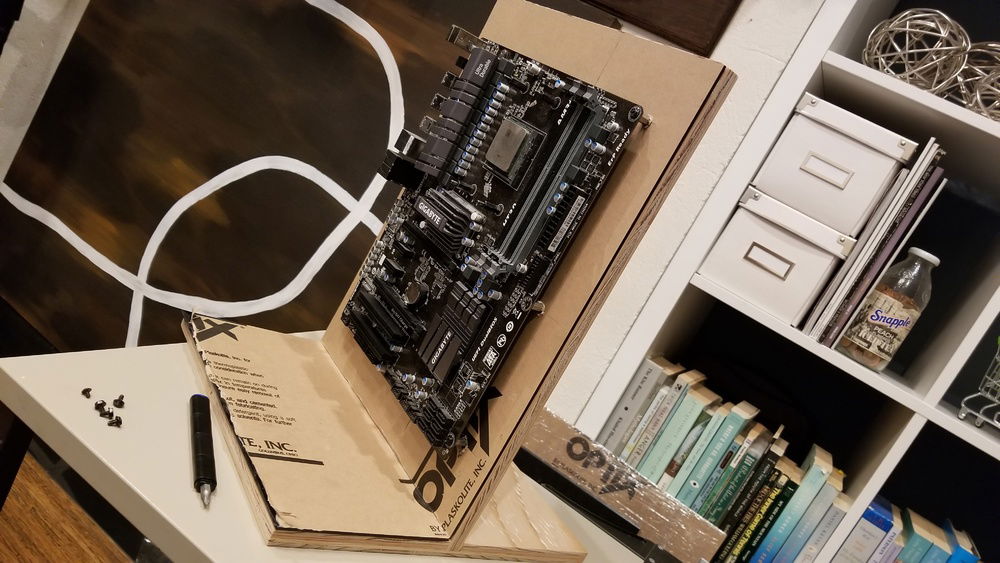 Drilled holes for standoffs through acrylic panel.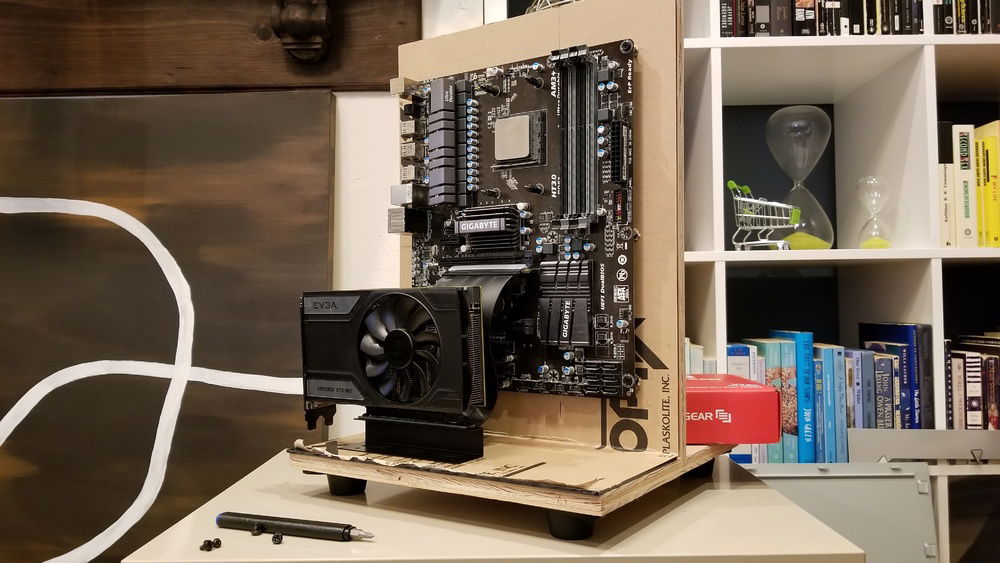 Mock of of Maingear Vybe vertical GPU mount.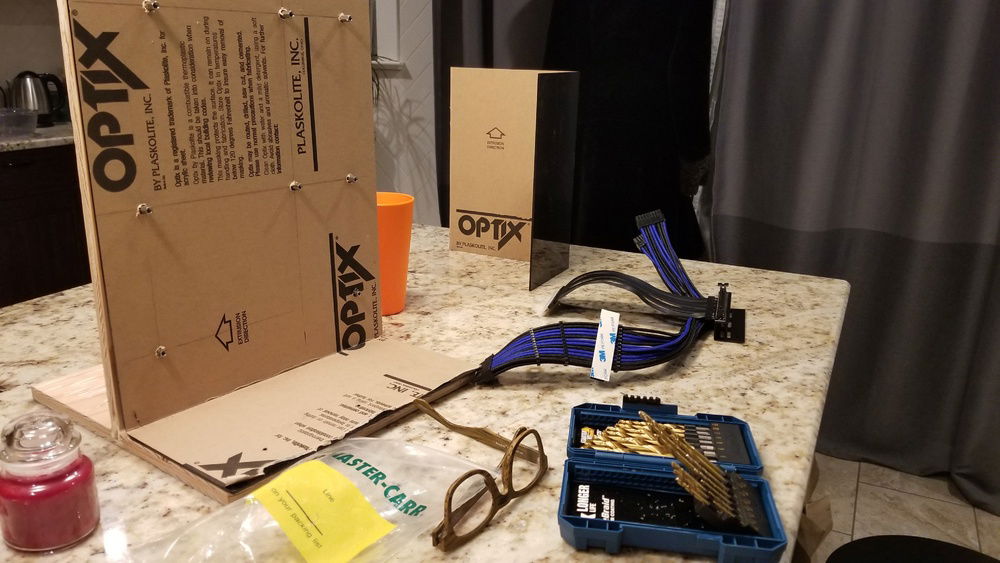 Mock up of Cable Mod cables.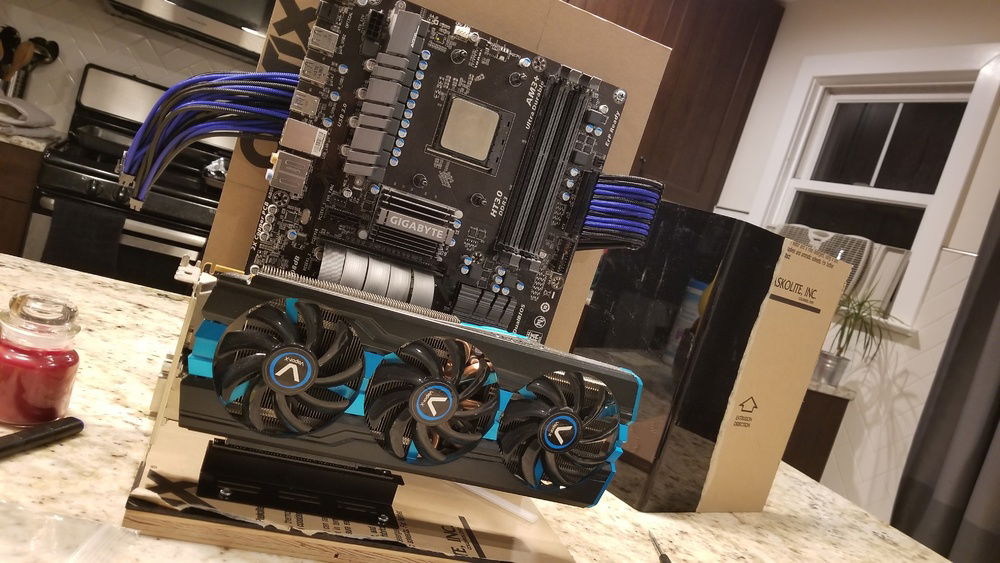 Initial measurements for the 16mm standoffs didn't account for acrylic panel. Idea for the acrylic panel was last minute.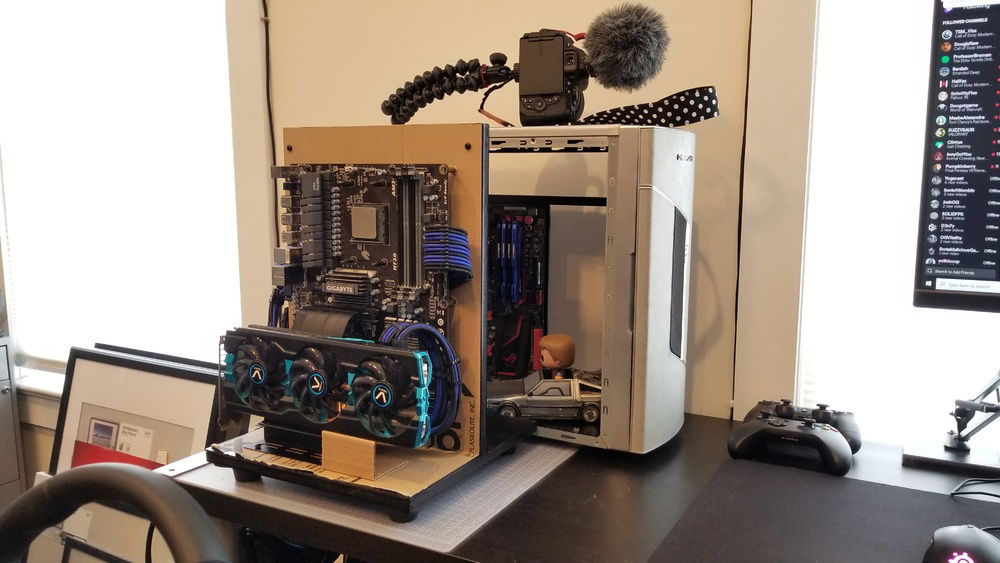 Mock for acrylic gpu base cover.