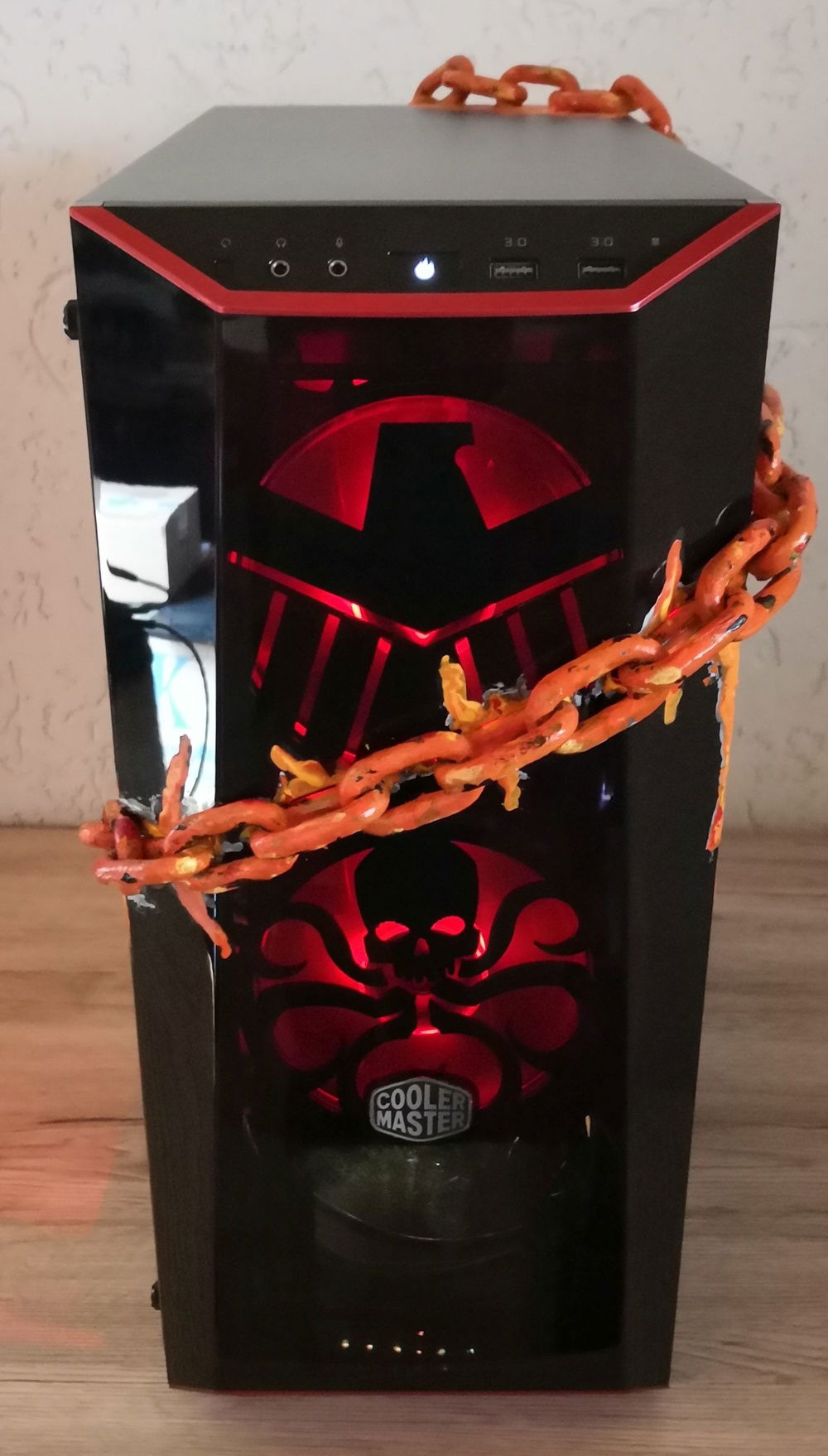 front view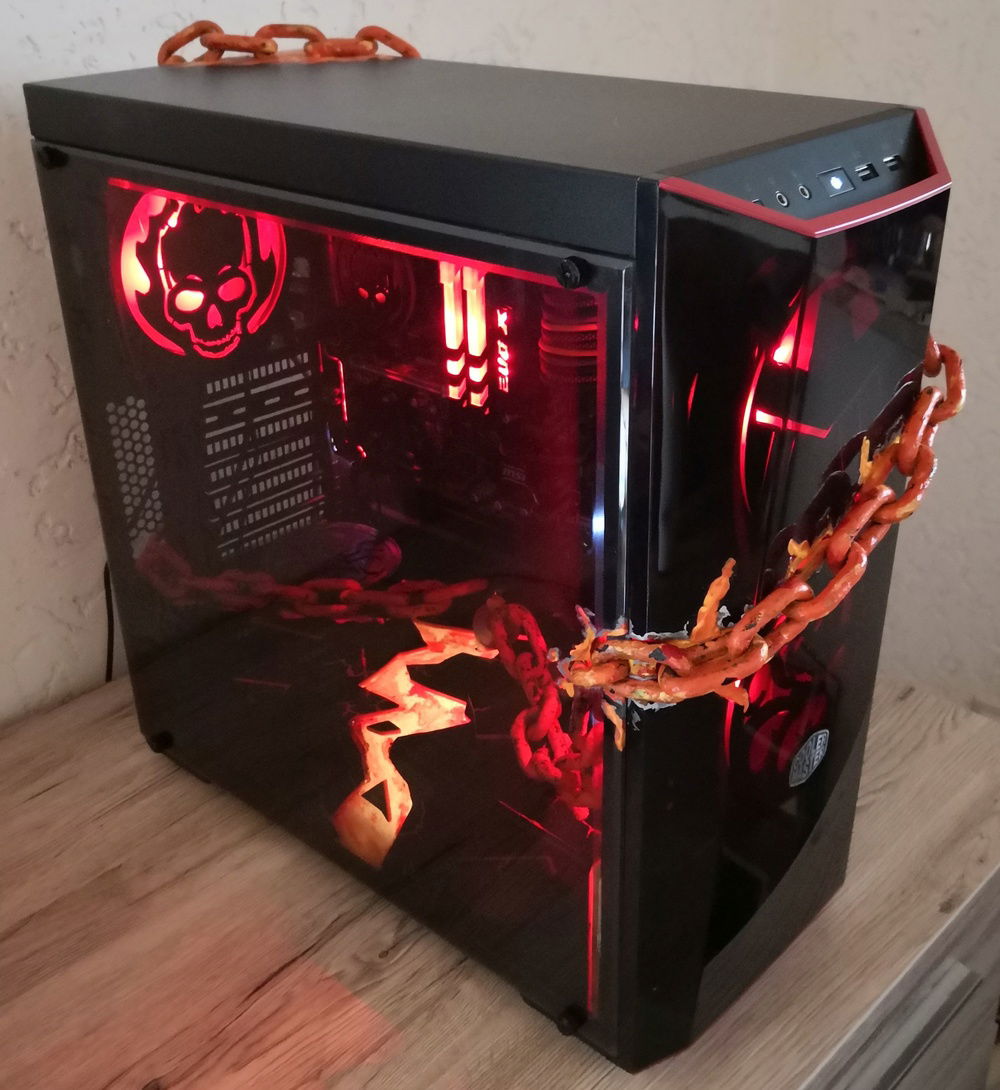 side view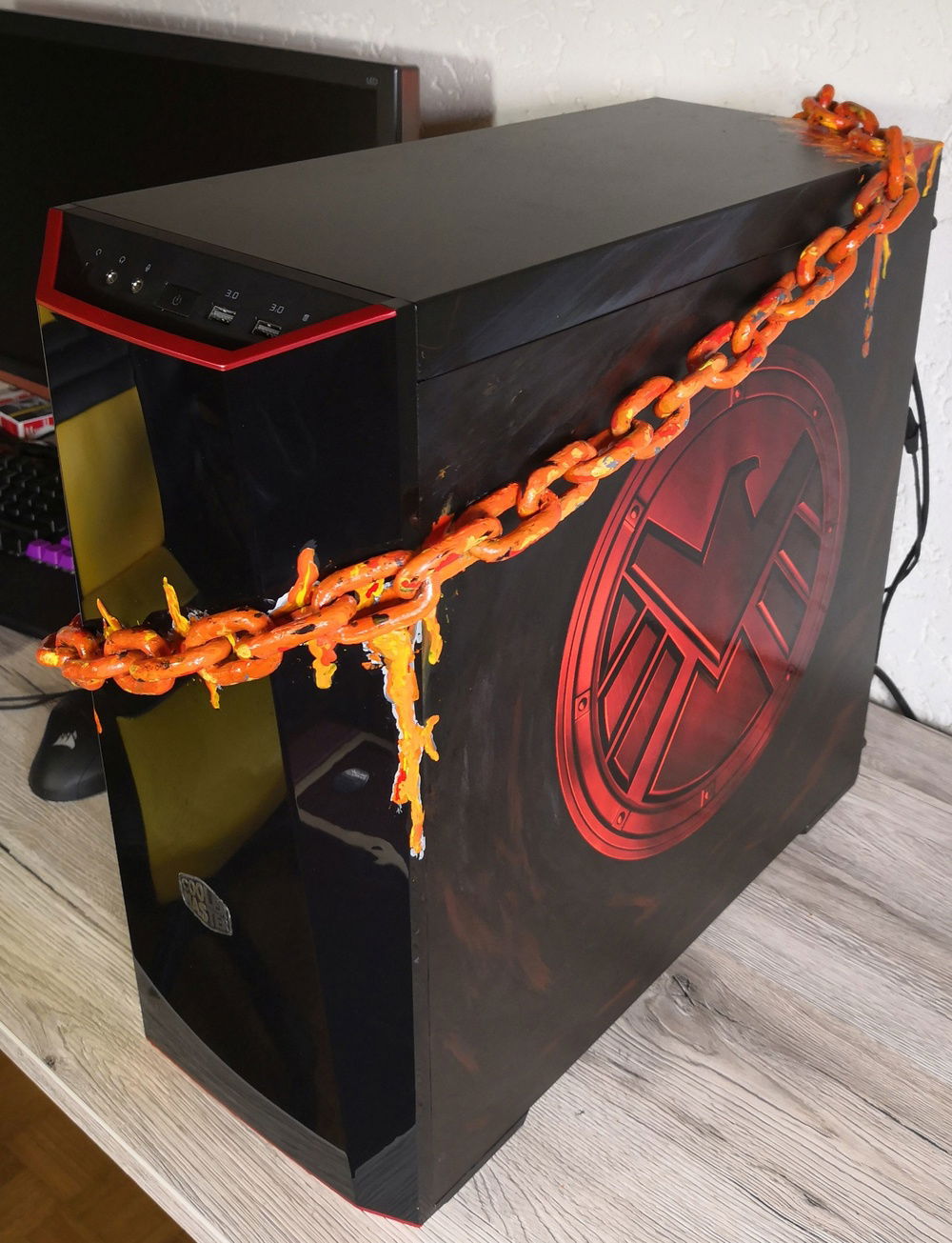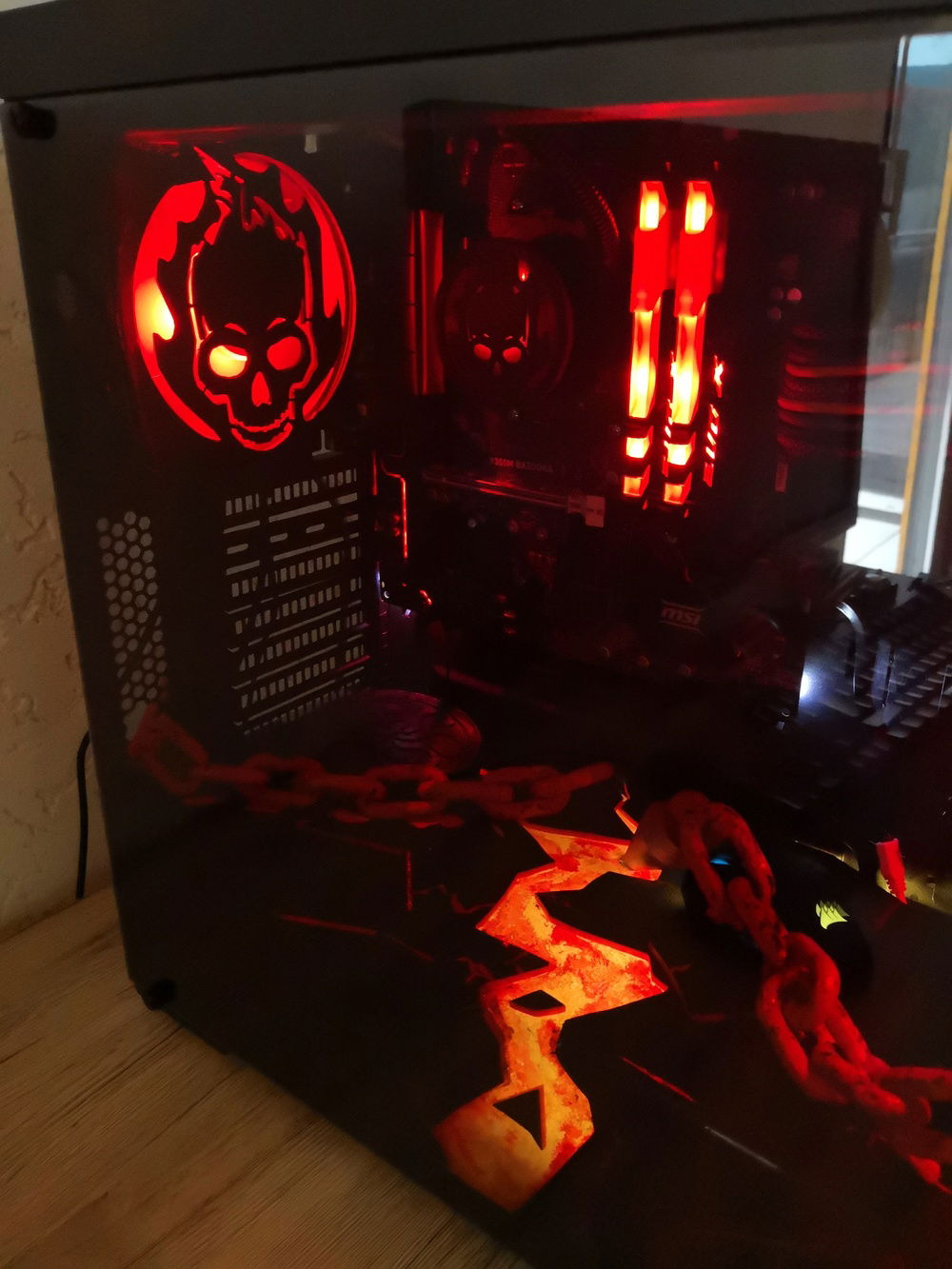 closer side view, turned off light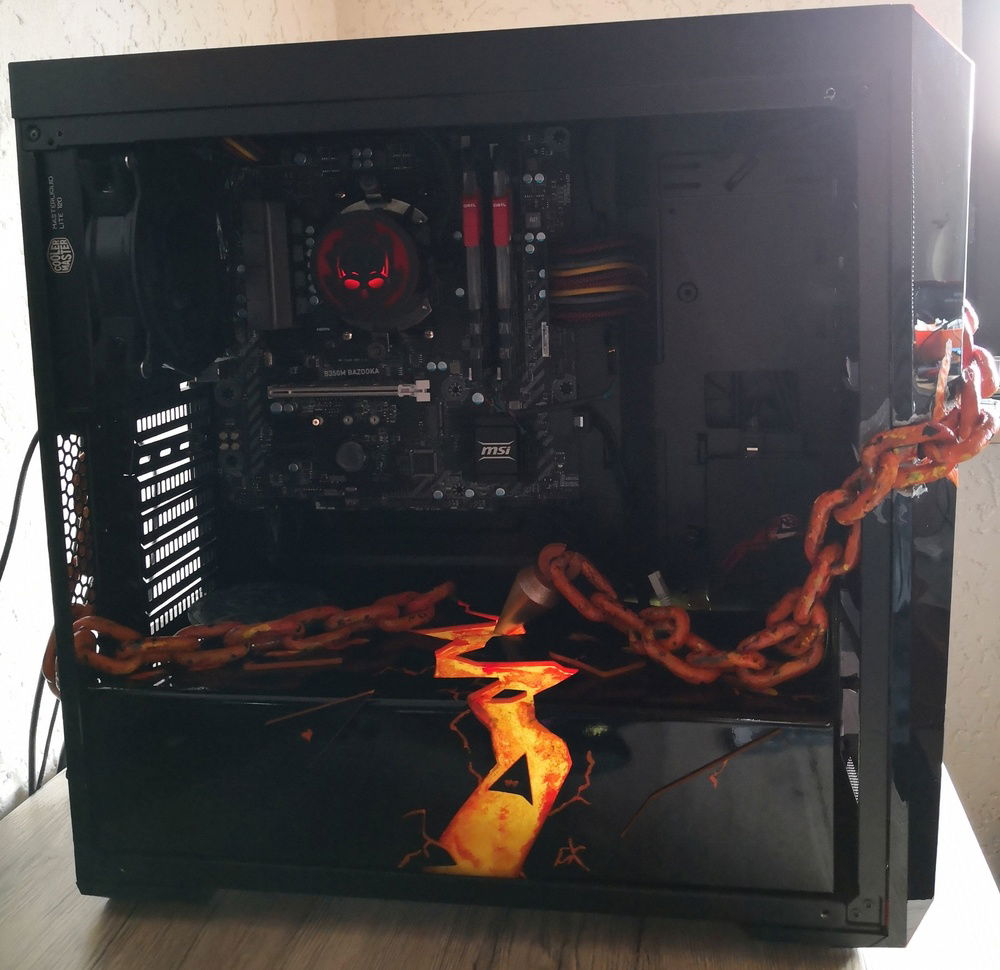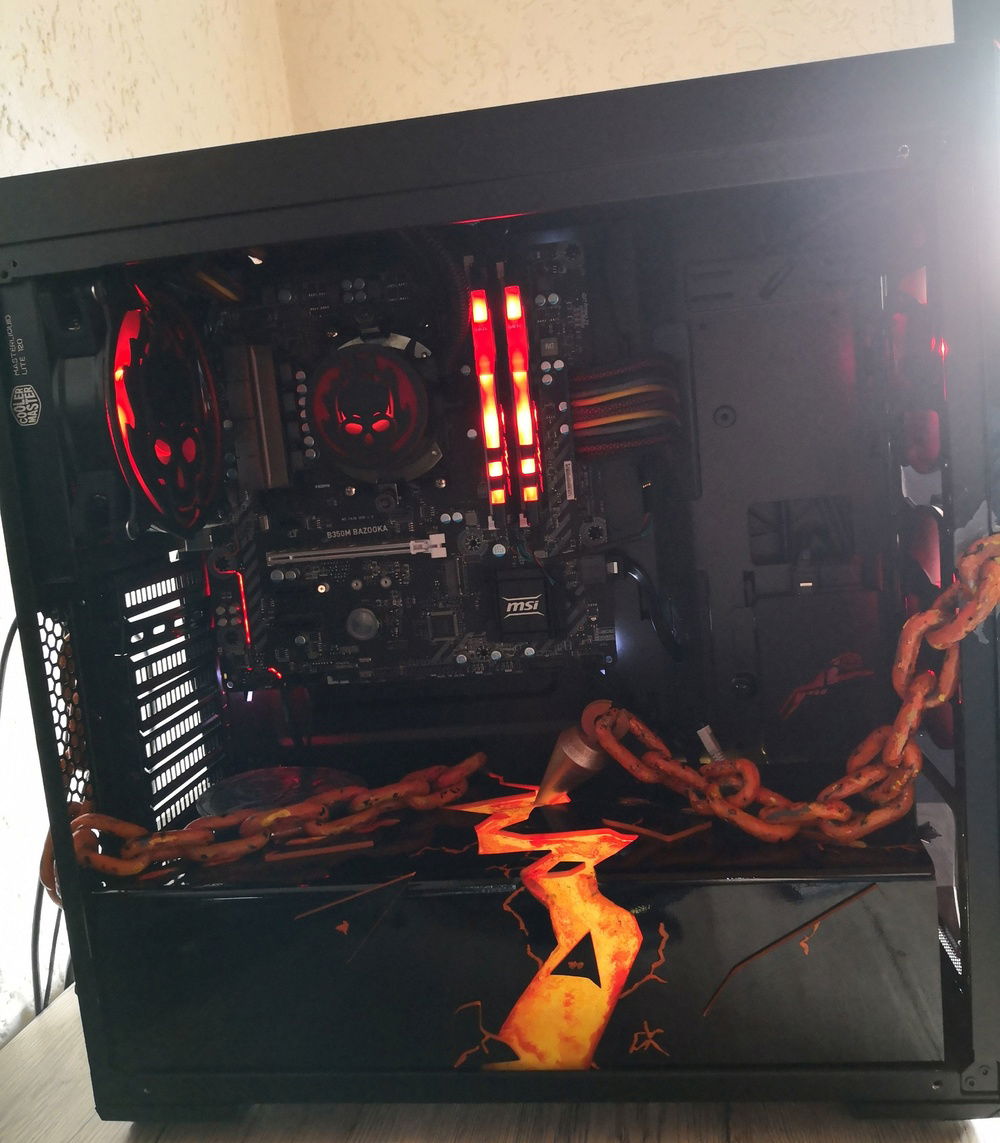 side view, open case, all leds on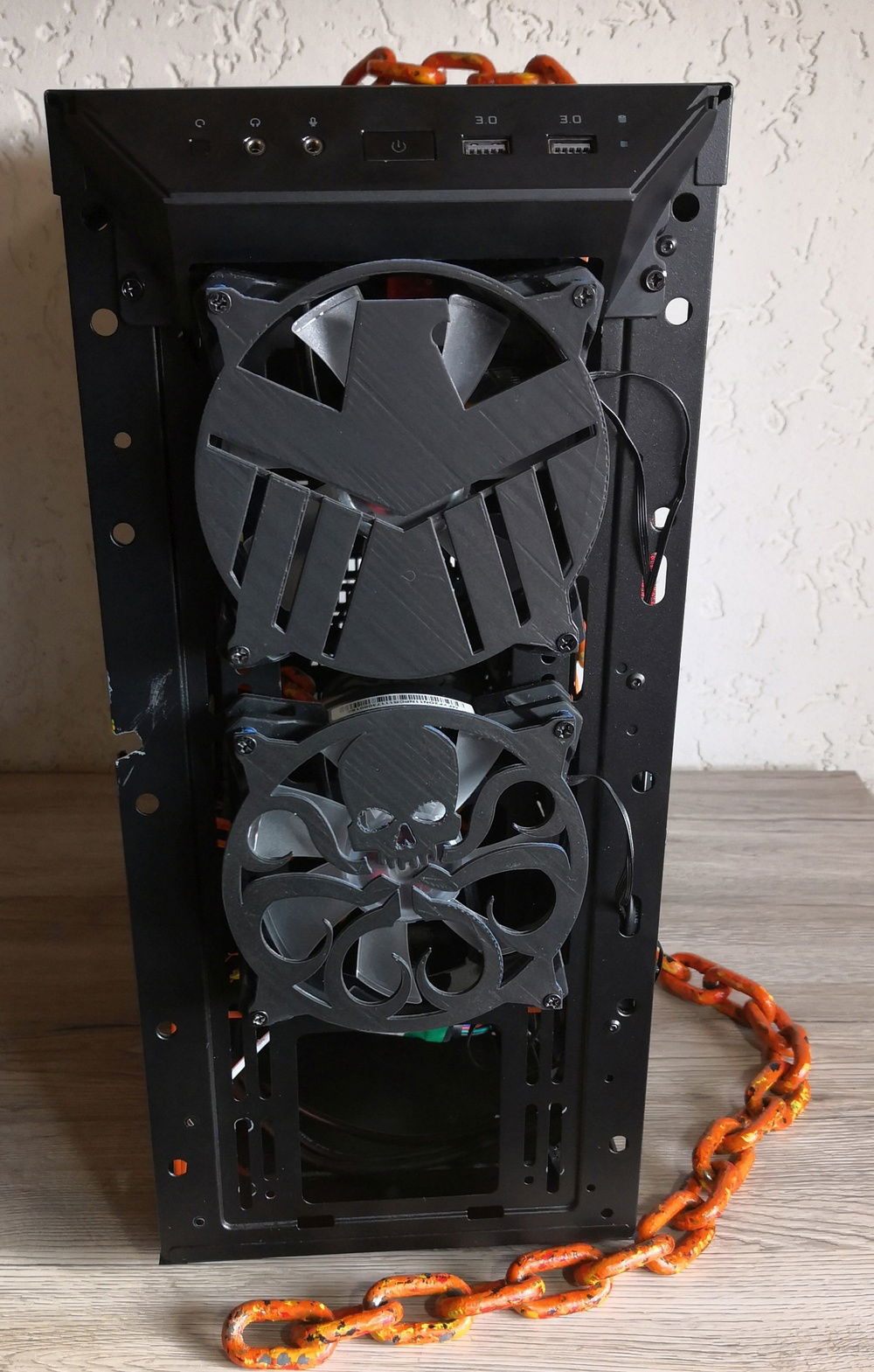 front view without cover (those are my printed fan covers)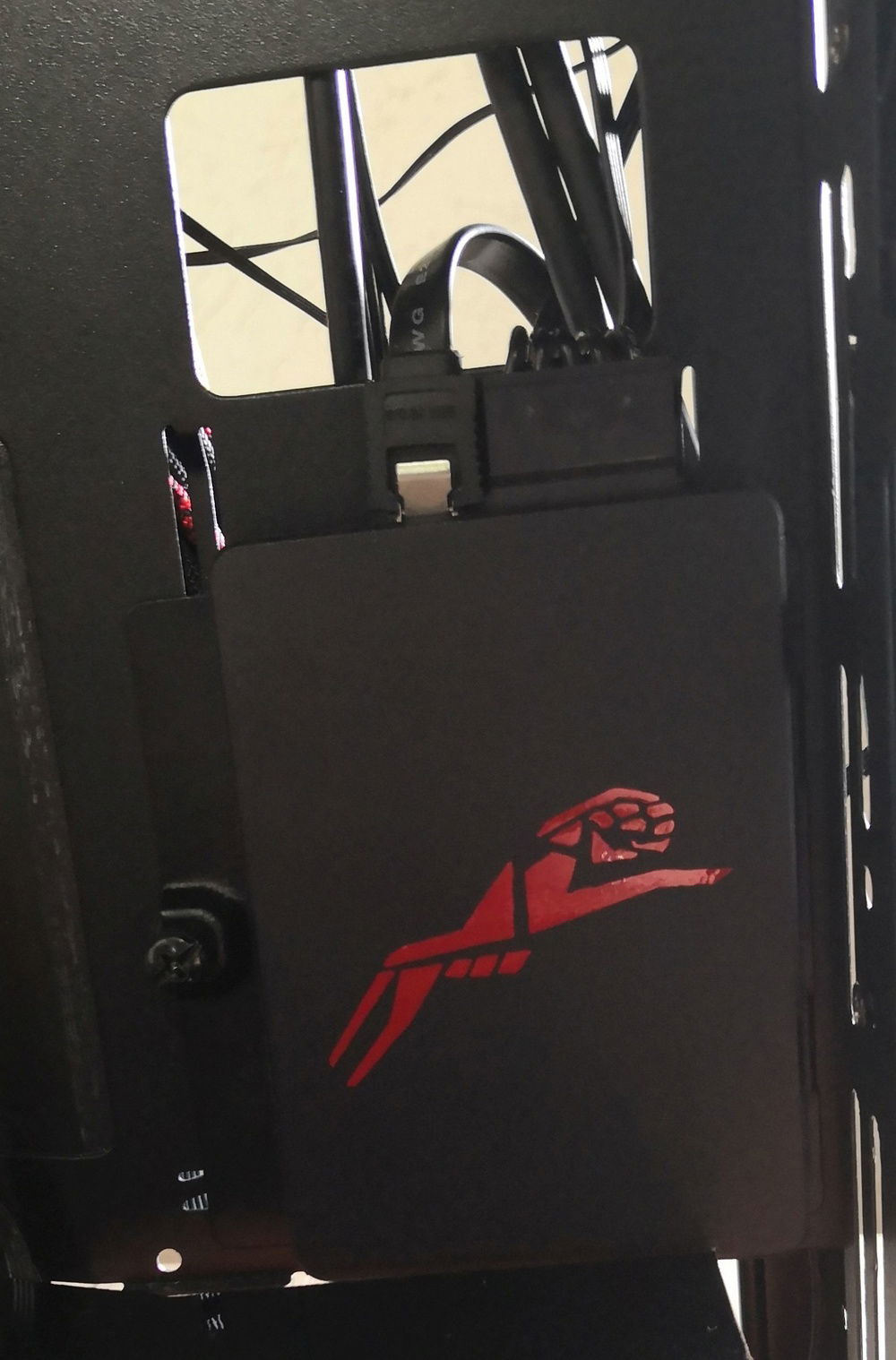 changed the regular apacer sticker to just a panther fitting the inside color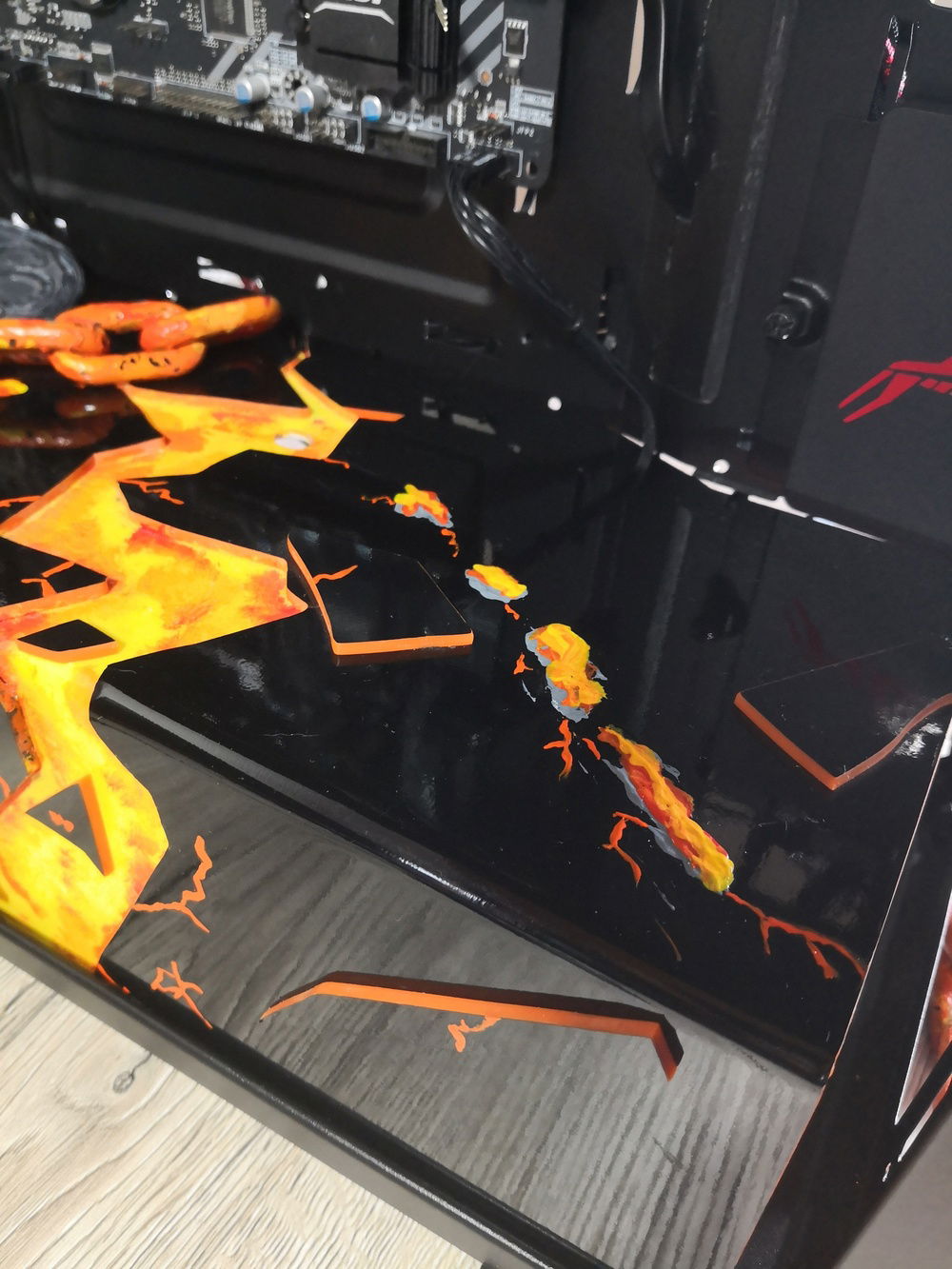 front psu shroud without chain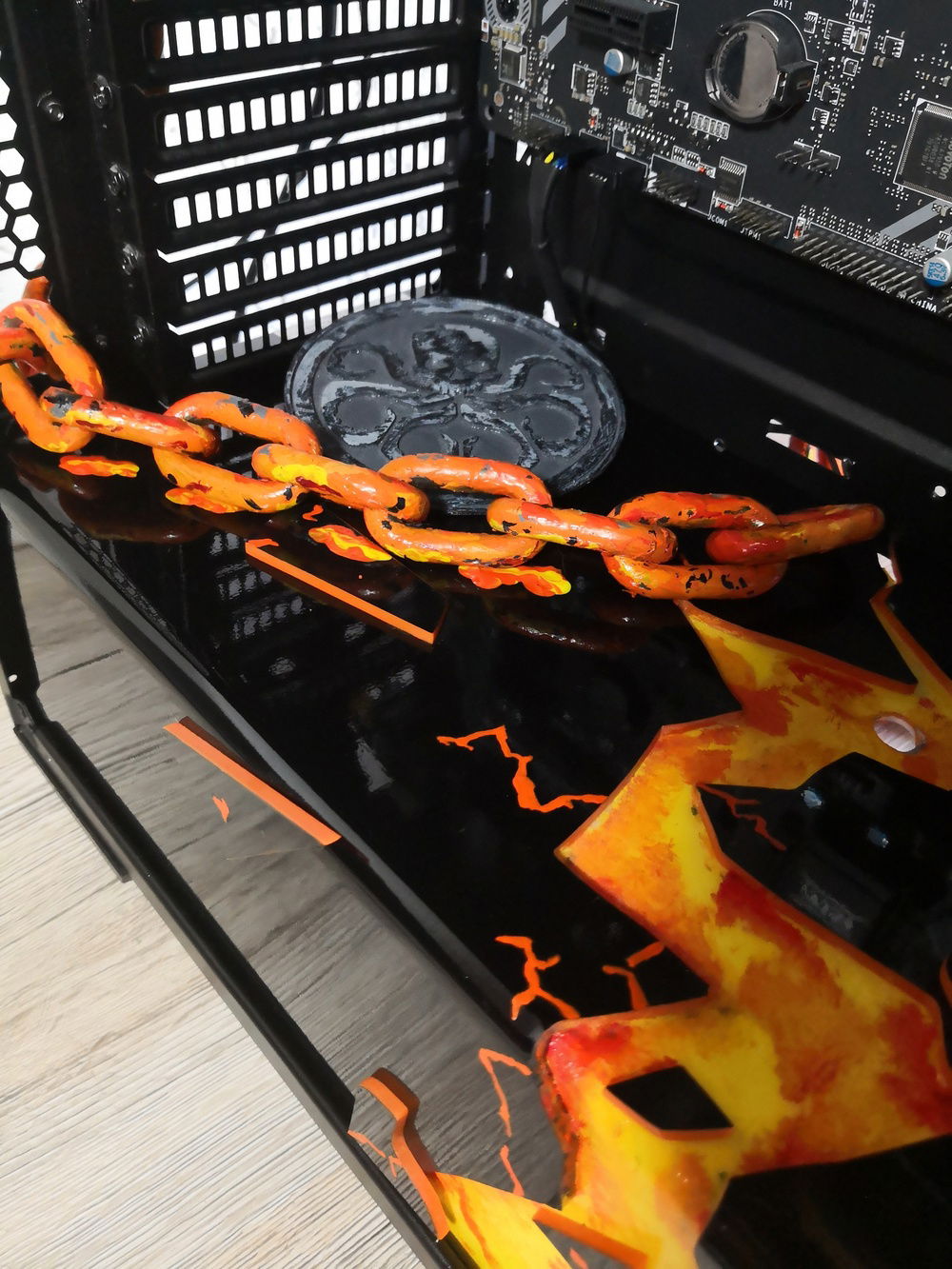 back psu shroud with chain and hydra badge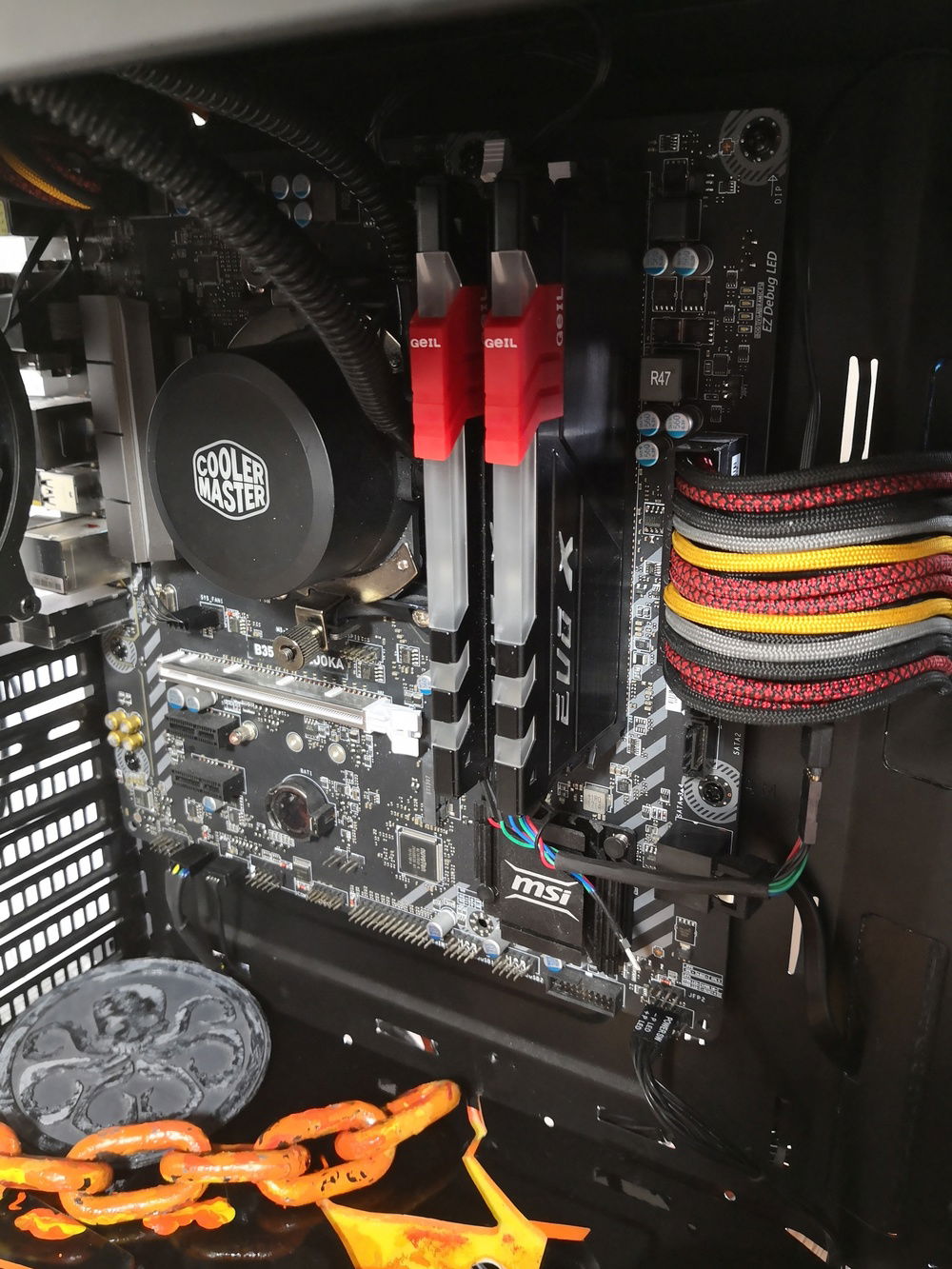 hardware view, pc turned off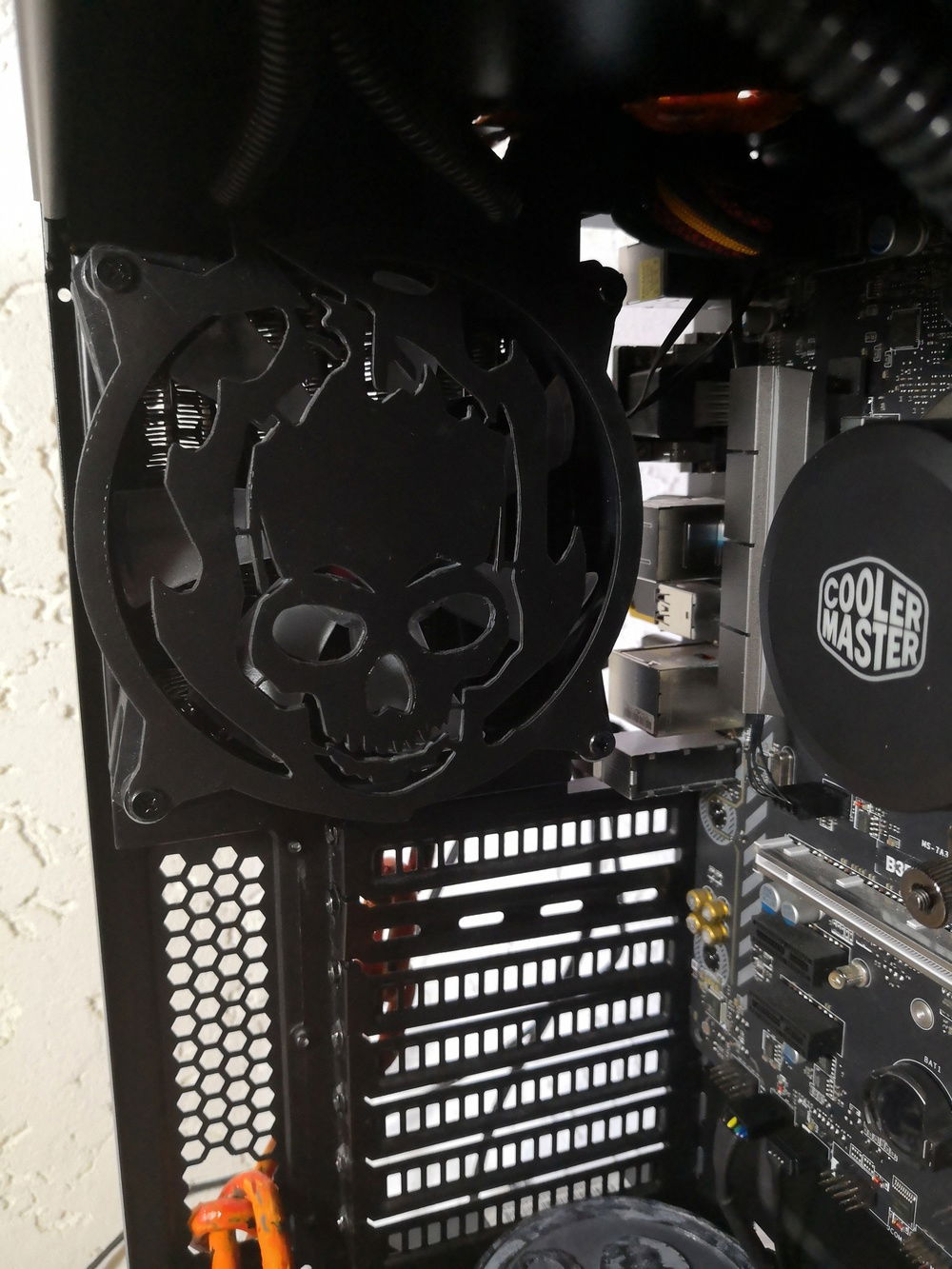 back fan cover and regular aio look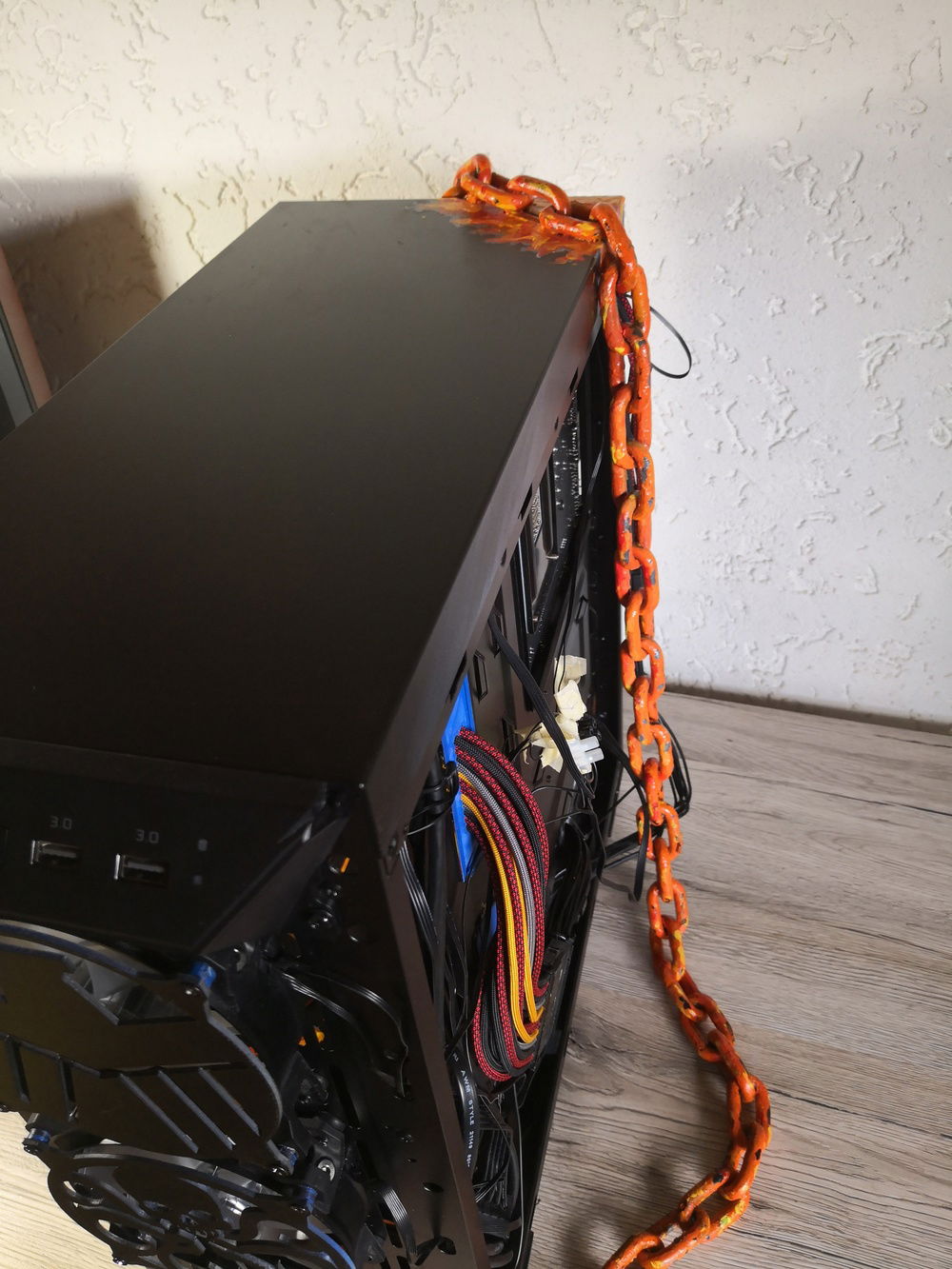 no cable management...haha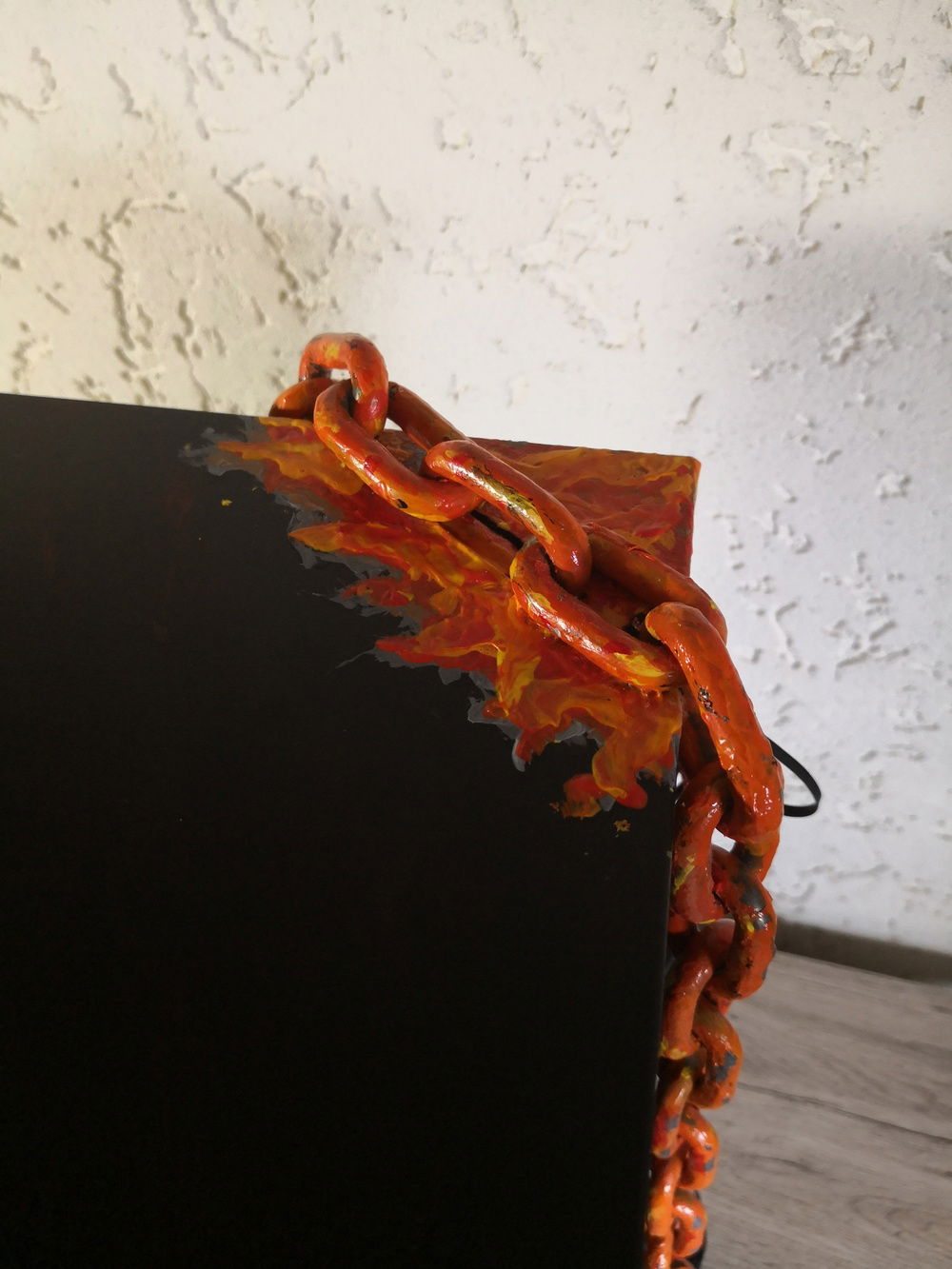 top right corner, chain eats case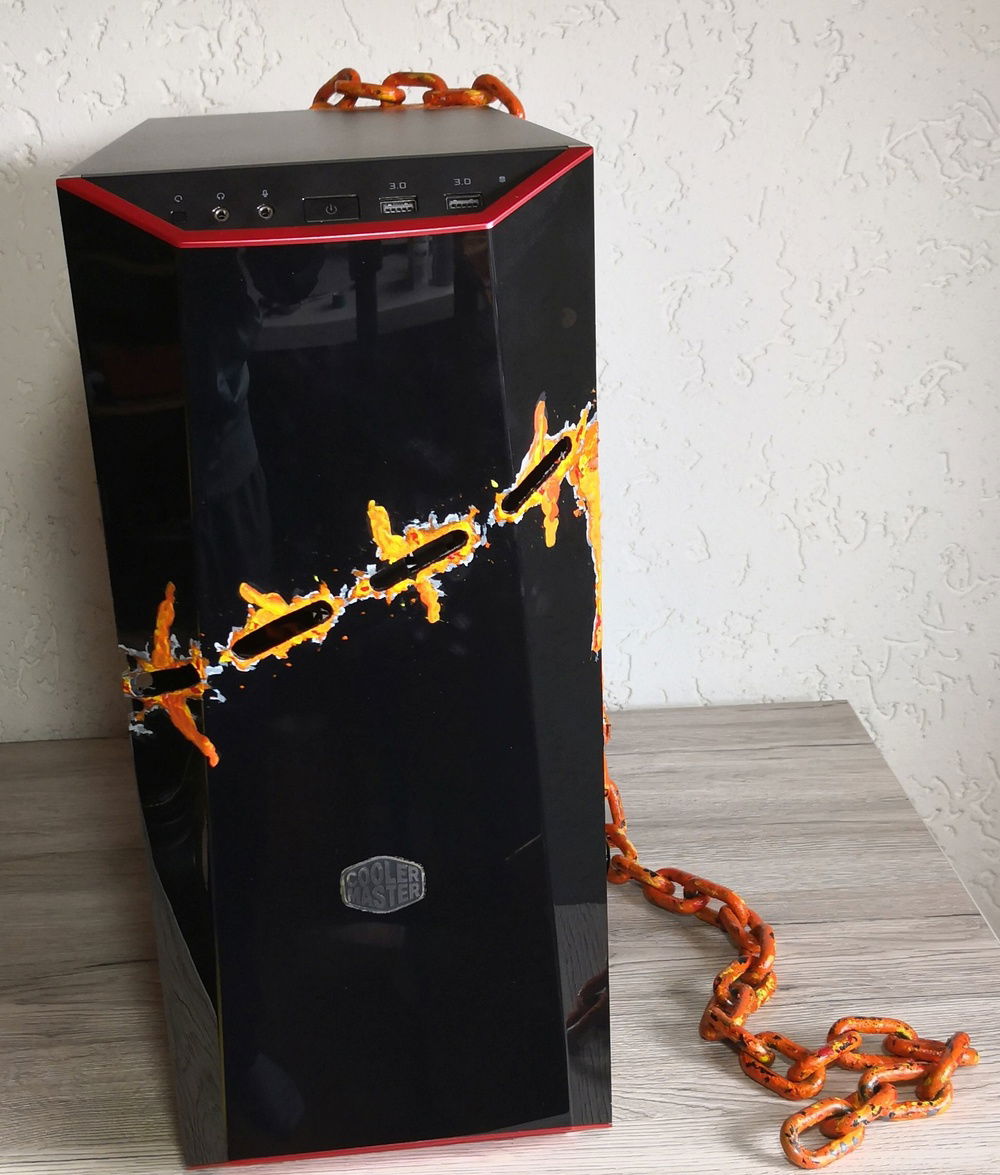 front without chain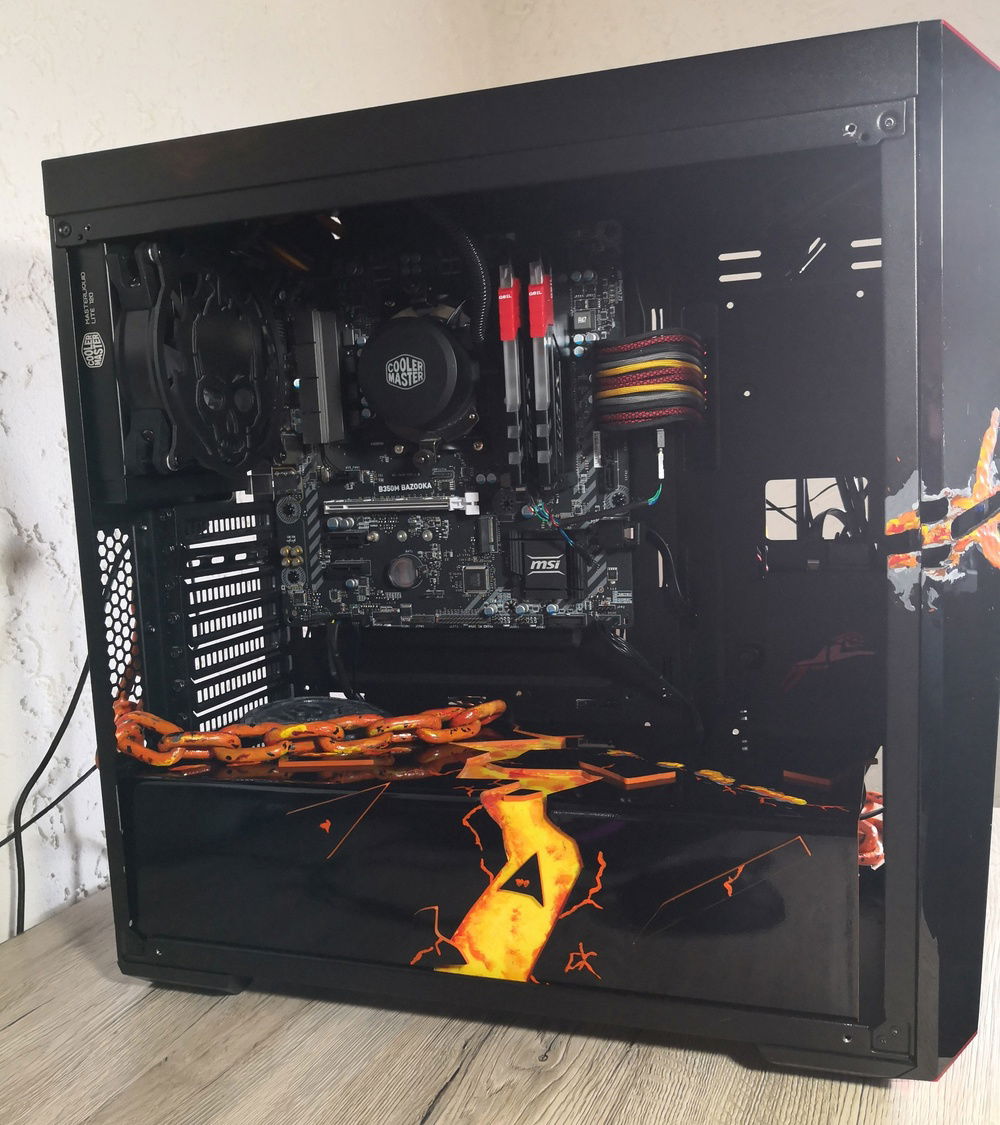 inside view on hardware, front chain missing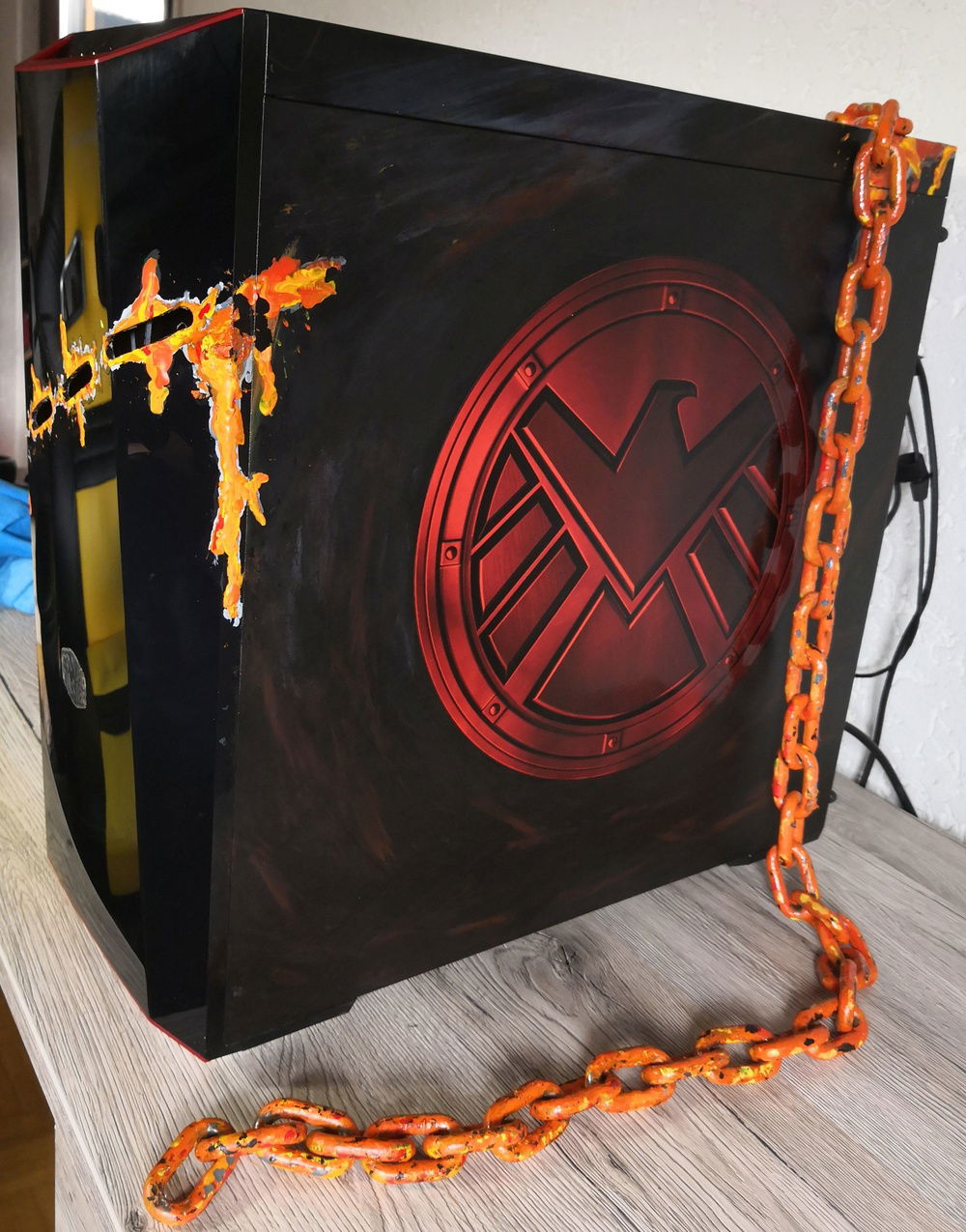 right side view, chain not attached yet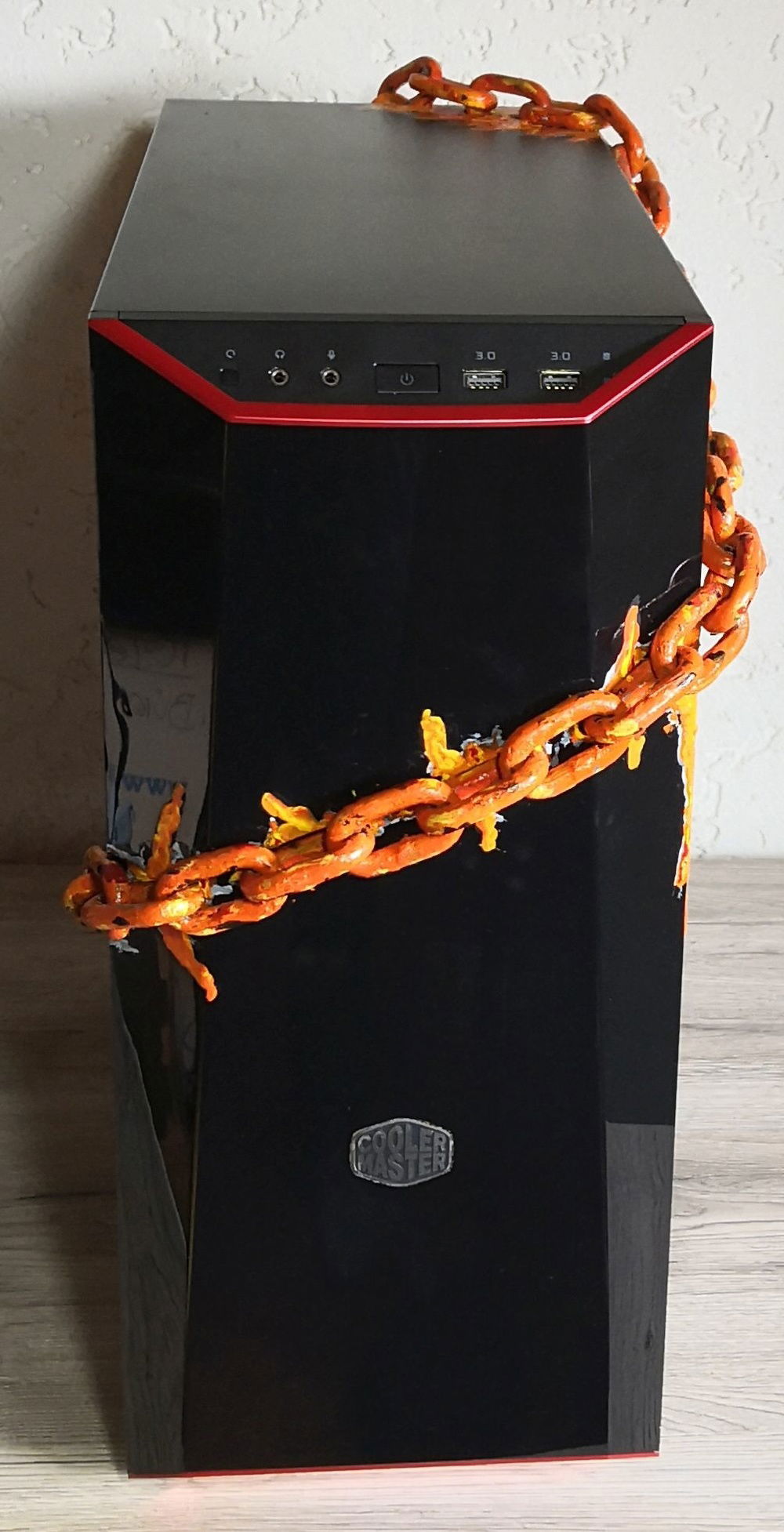 chain meets front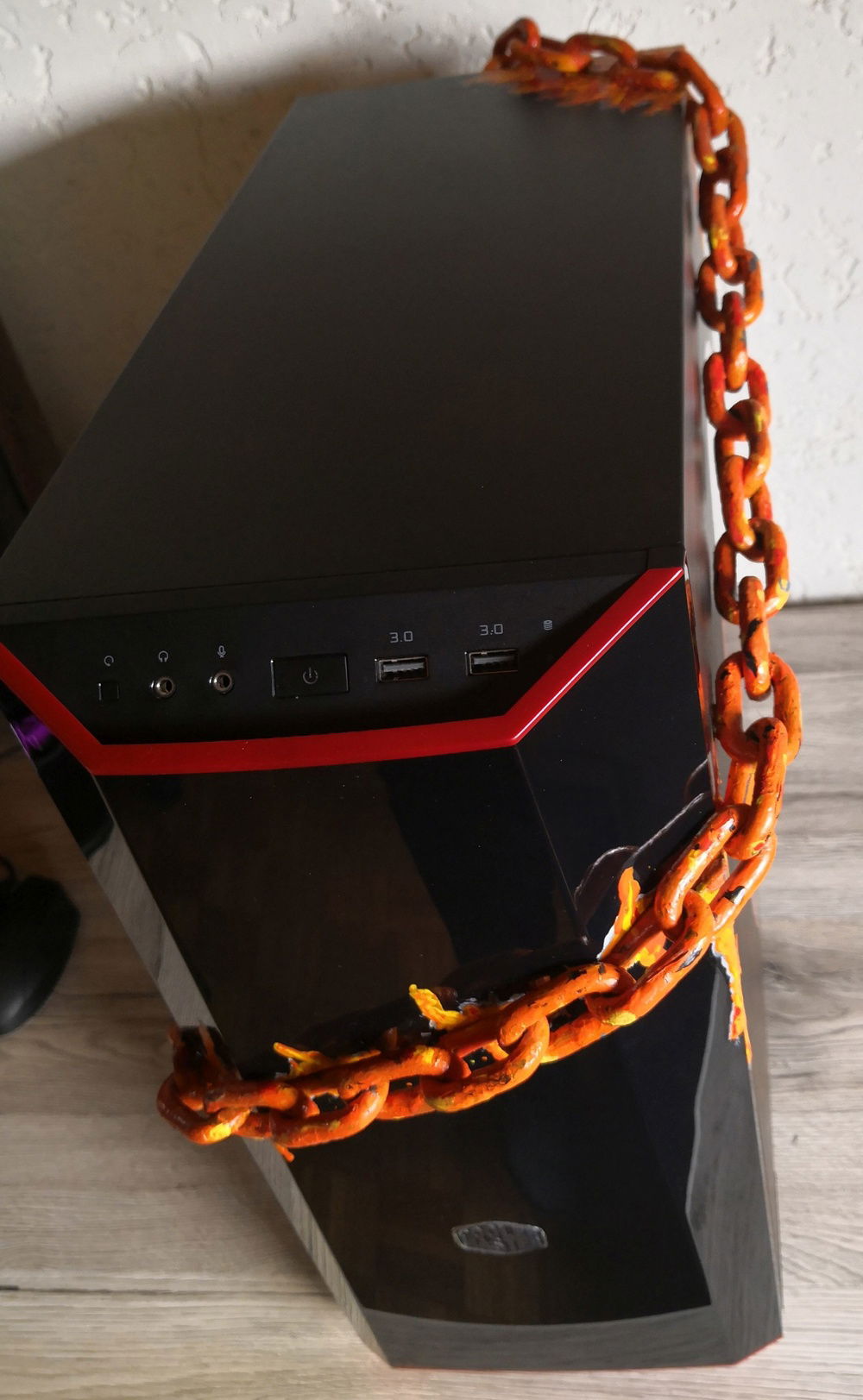 another angle
chain (old spike) now inside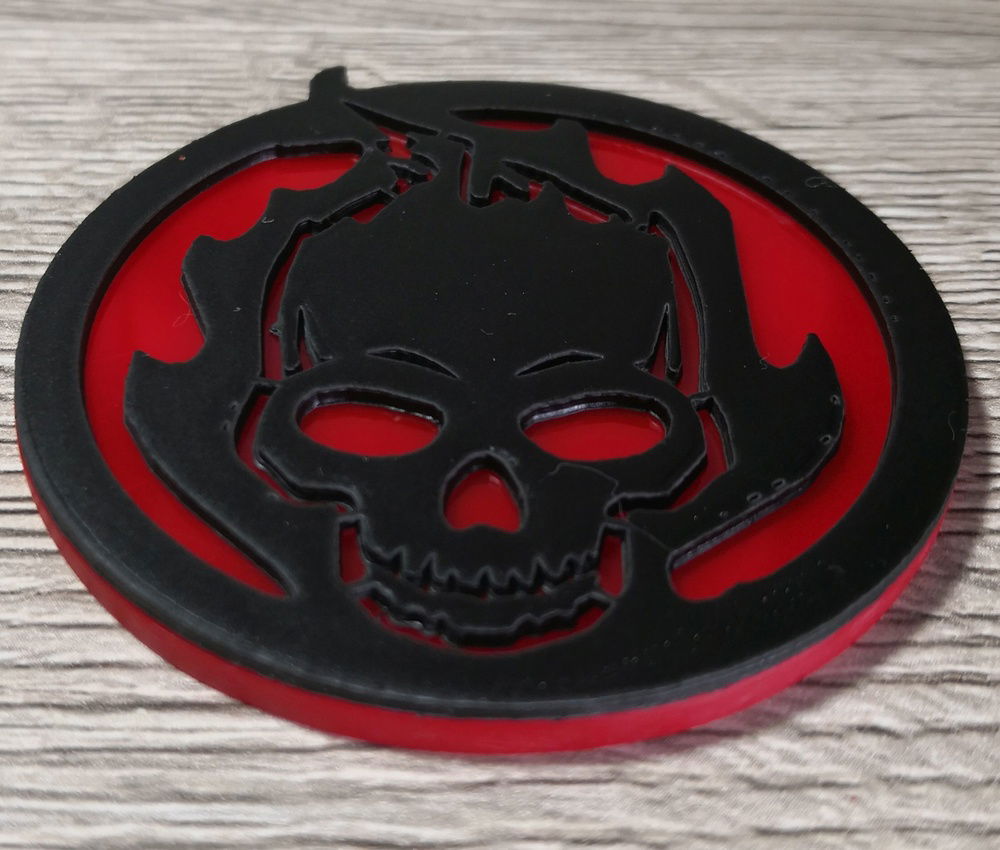 what...is...that (ghostrider logo printed on red acrylic)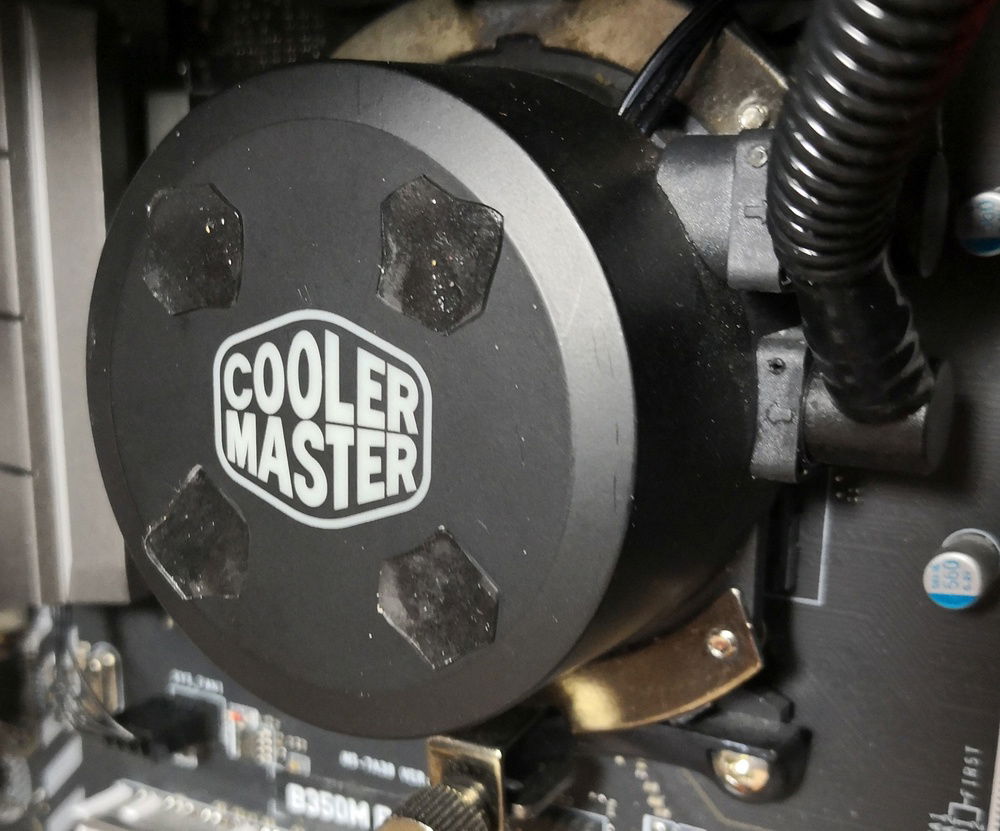 tesa sticks...what for?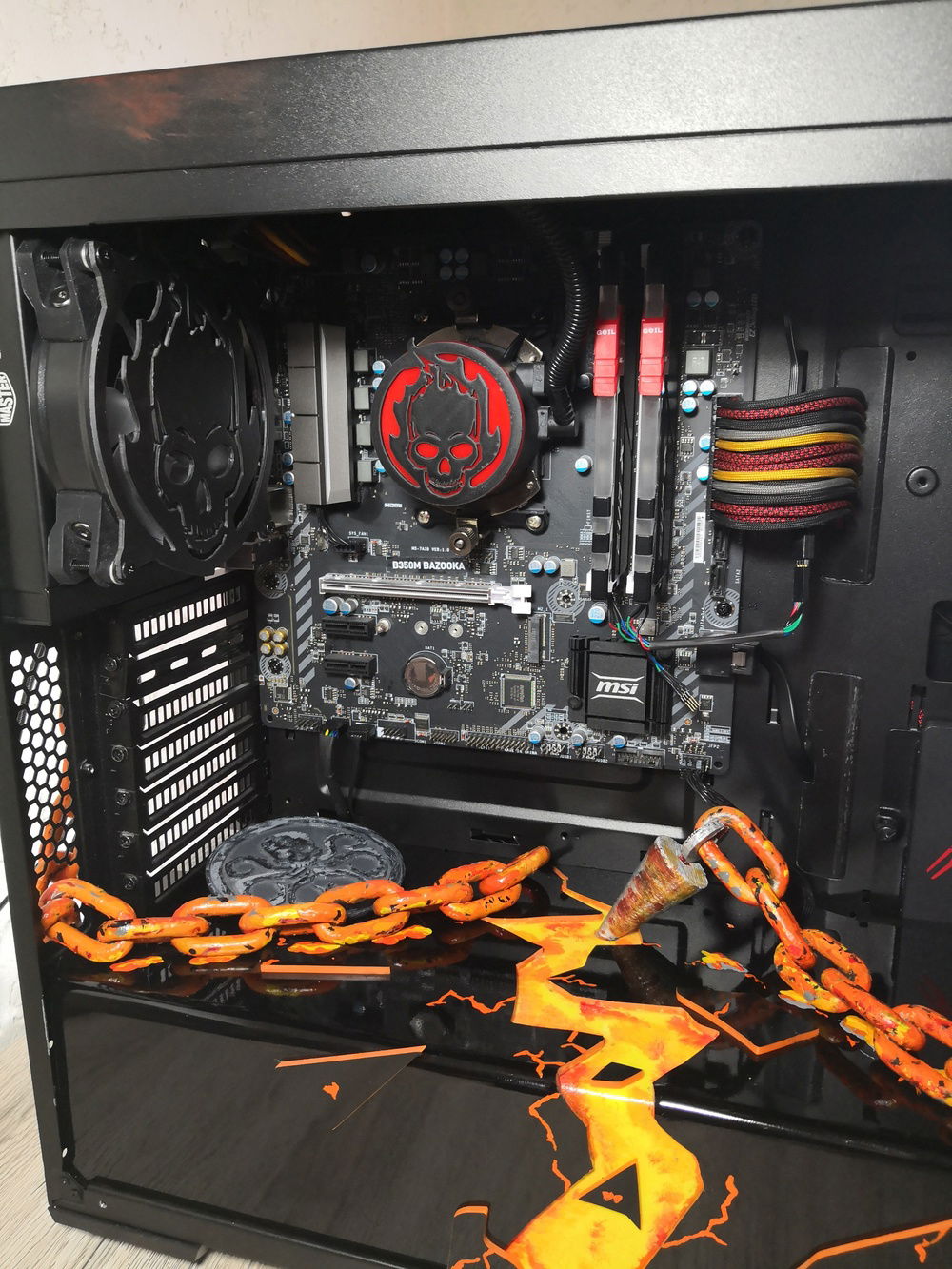 right...attach the red ghostrider thing to the AIO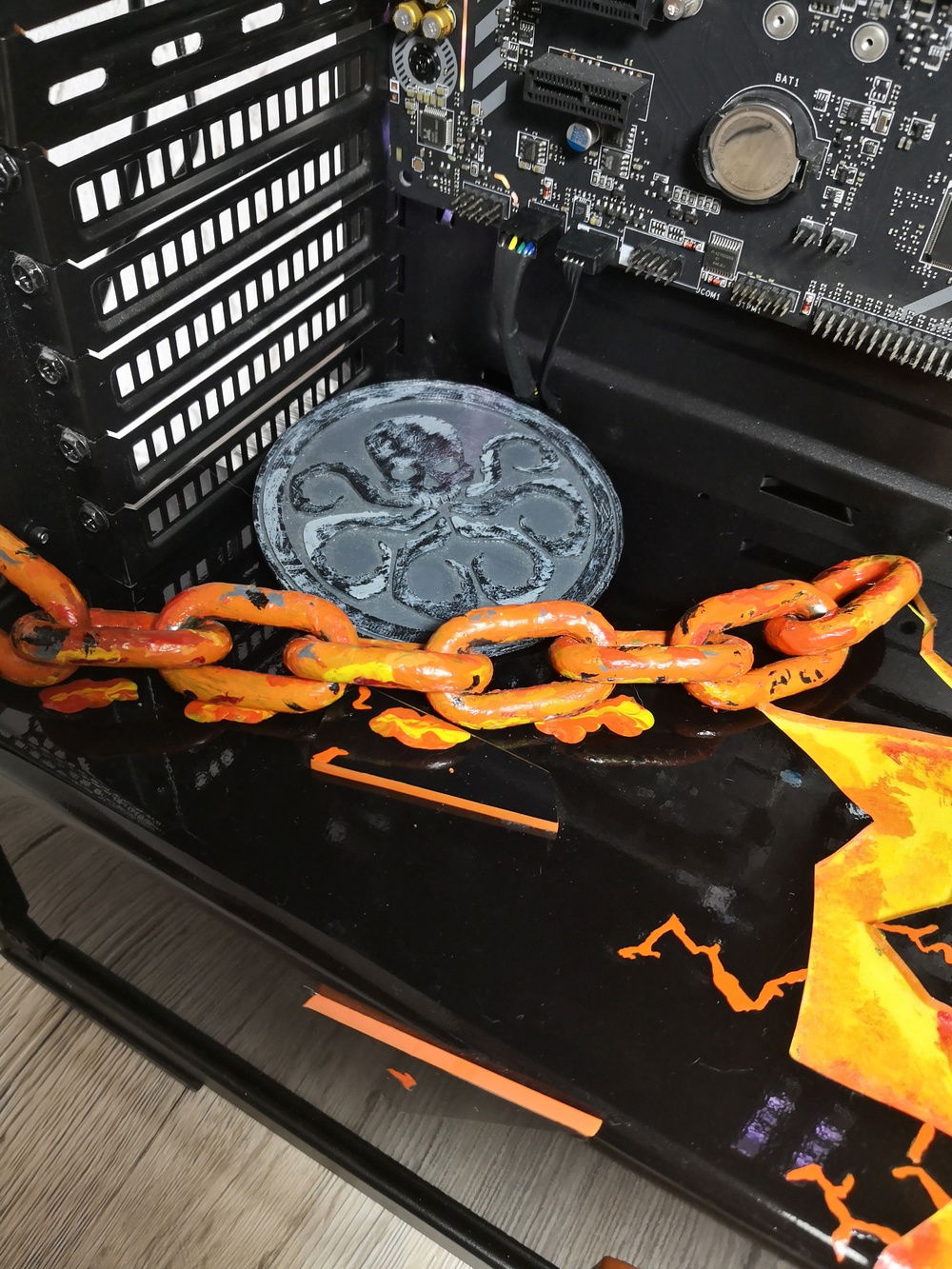 hail hydra, nothing more to say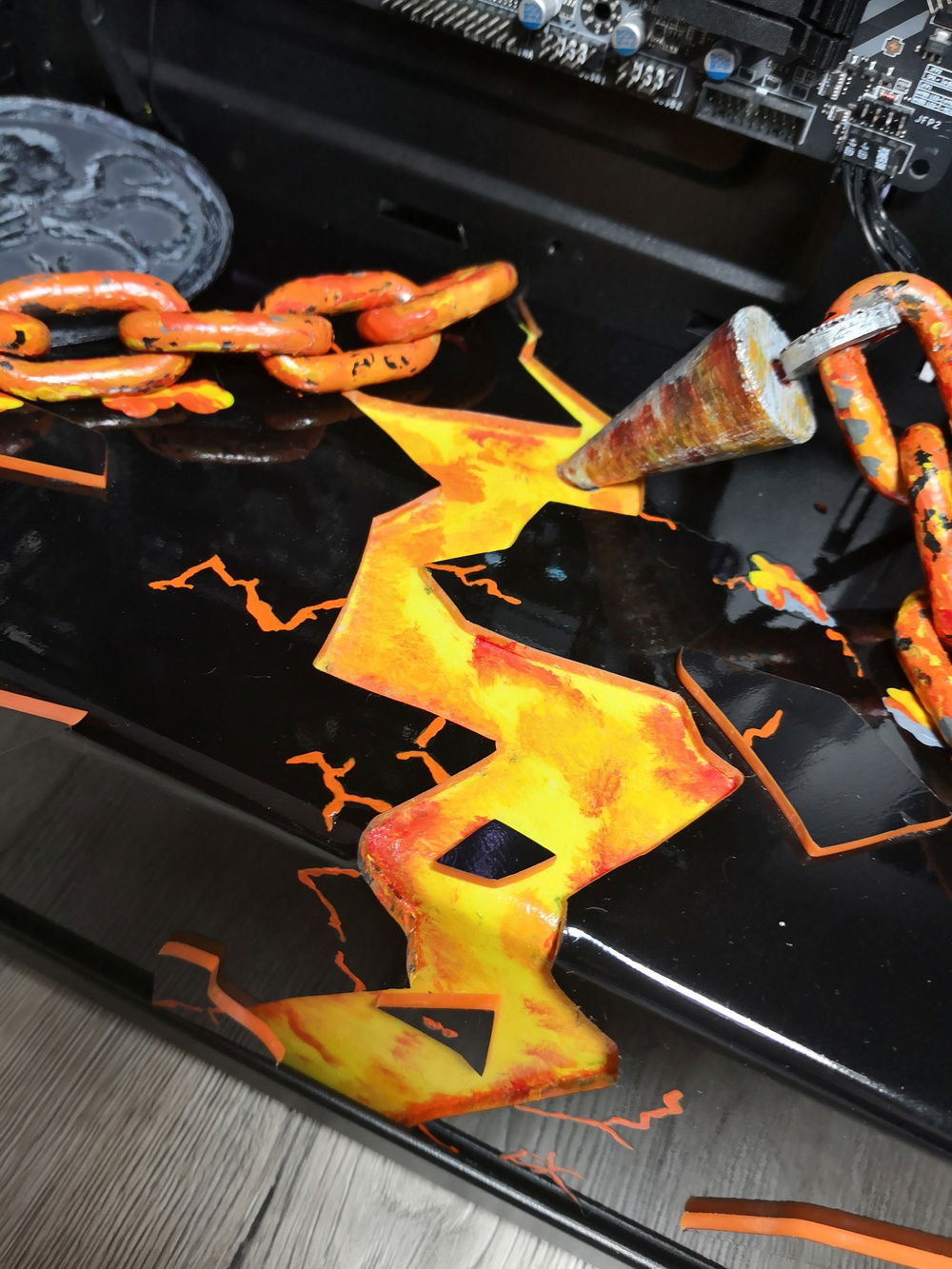 still the old spike, wait for it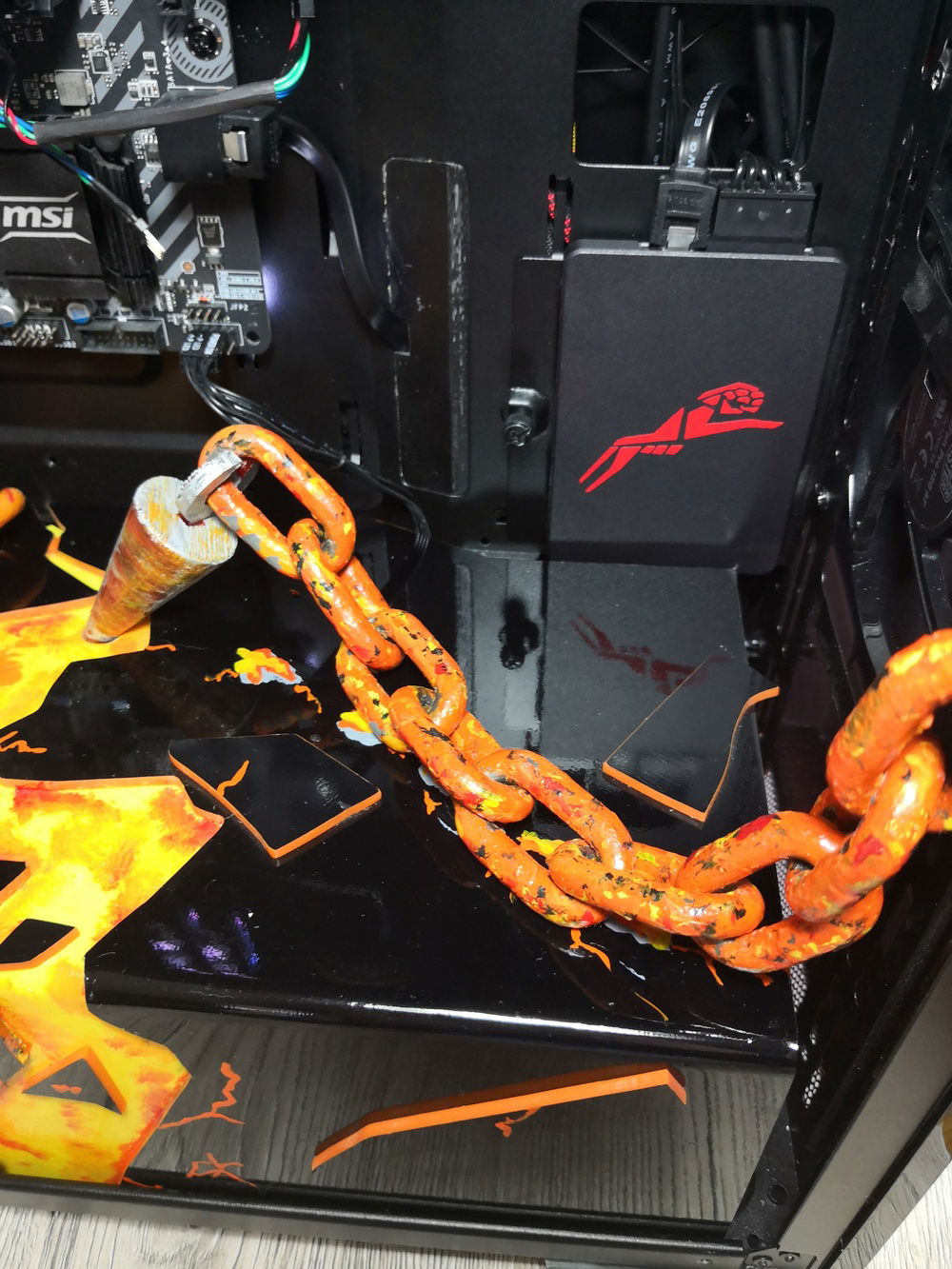 another view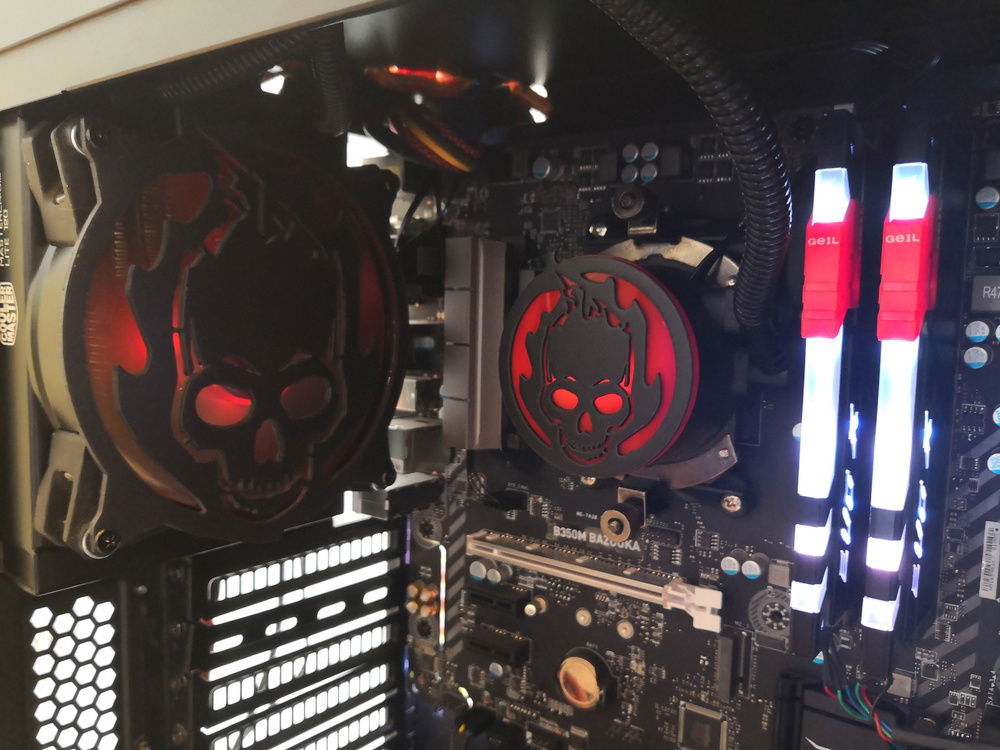 before setting up the rgb colors...white ram does not fit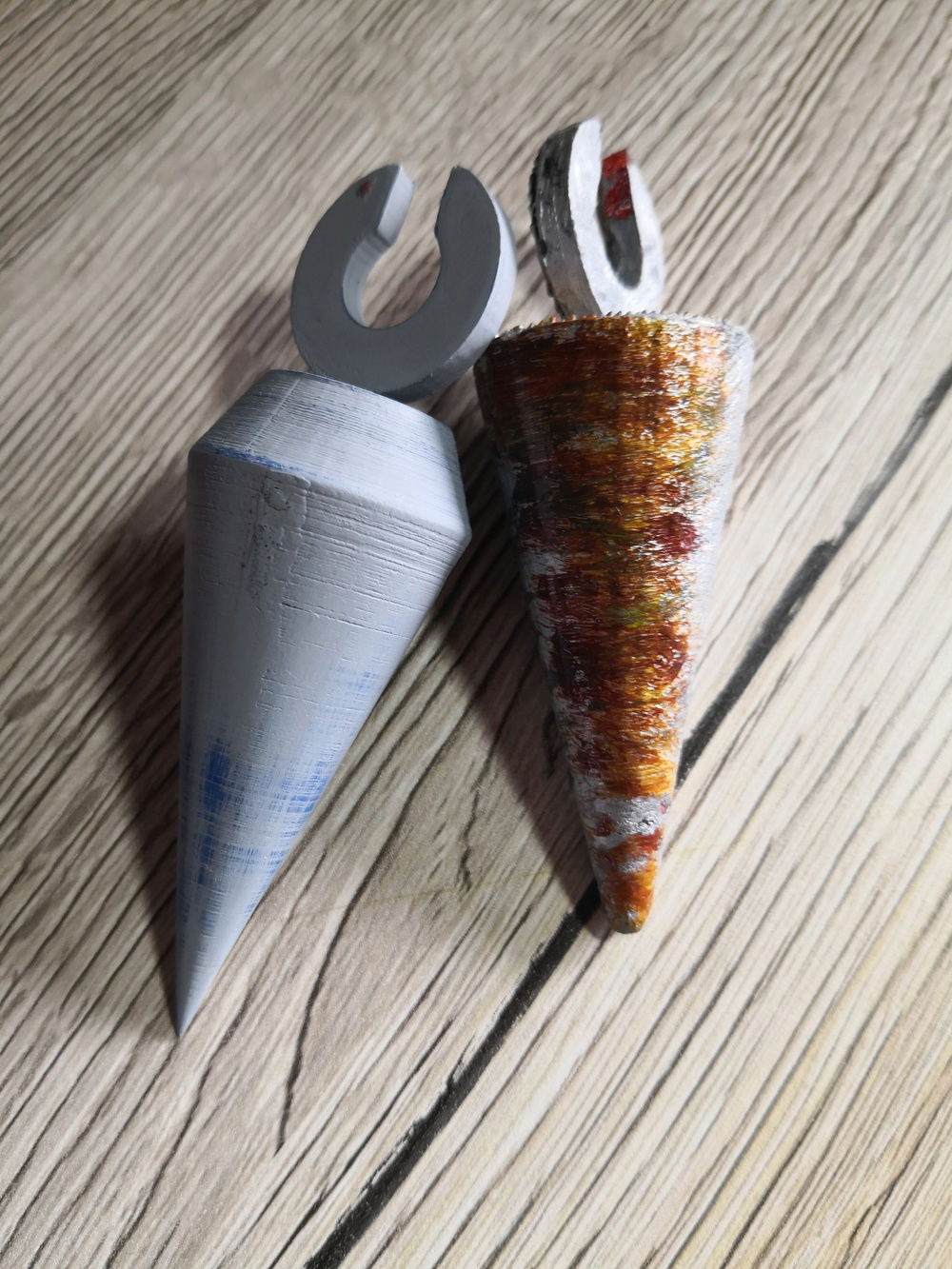 new spike...almost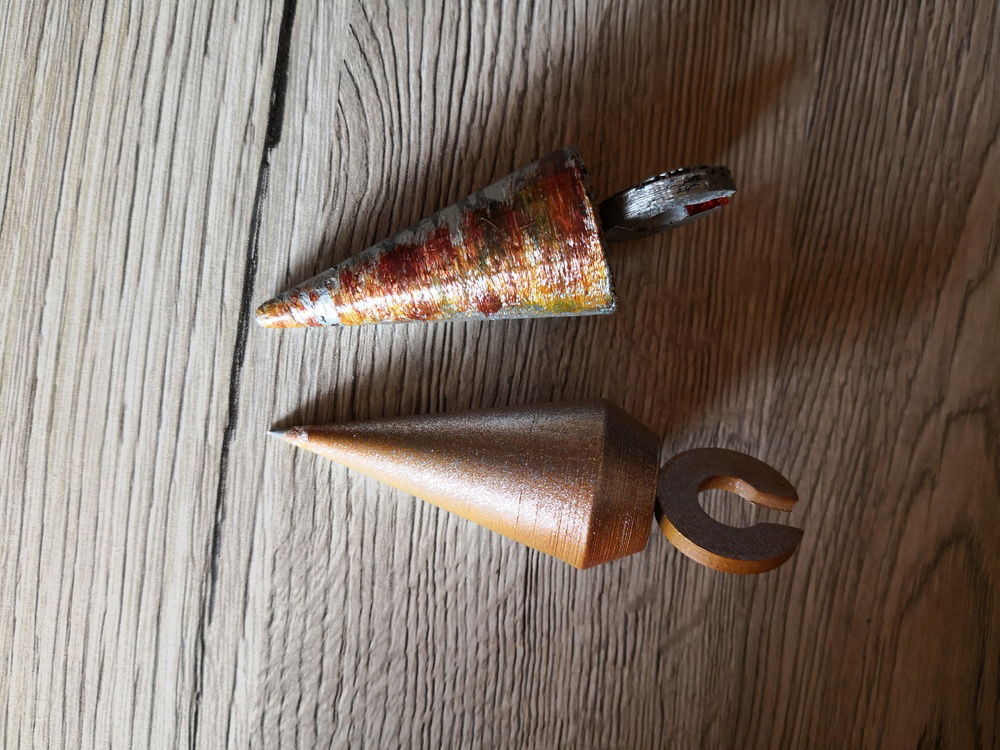 which one looks better?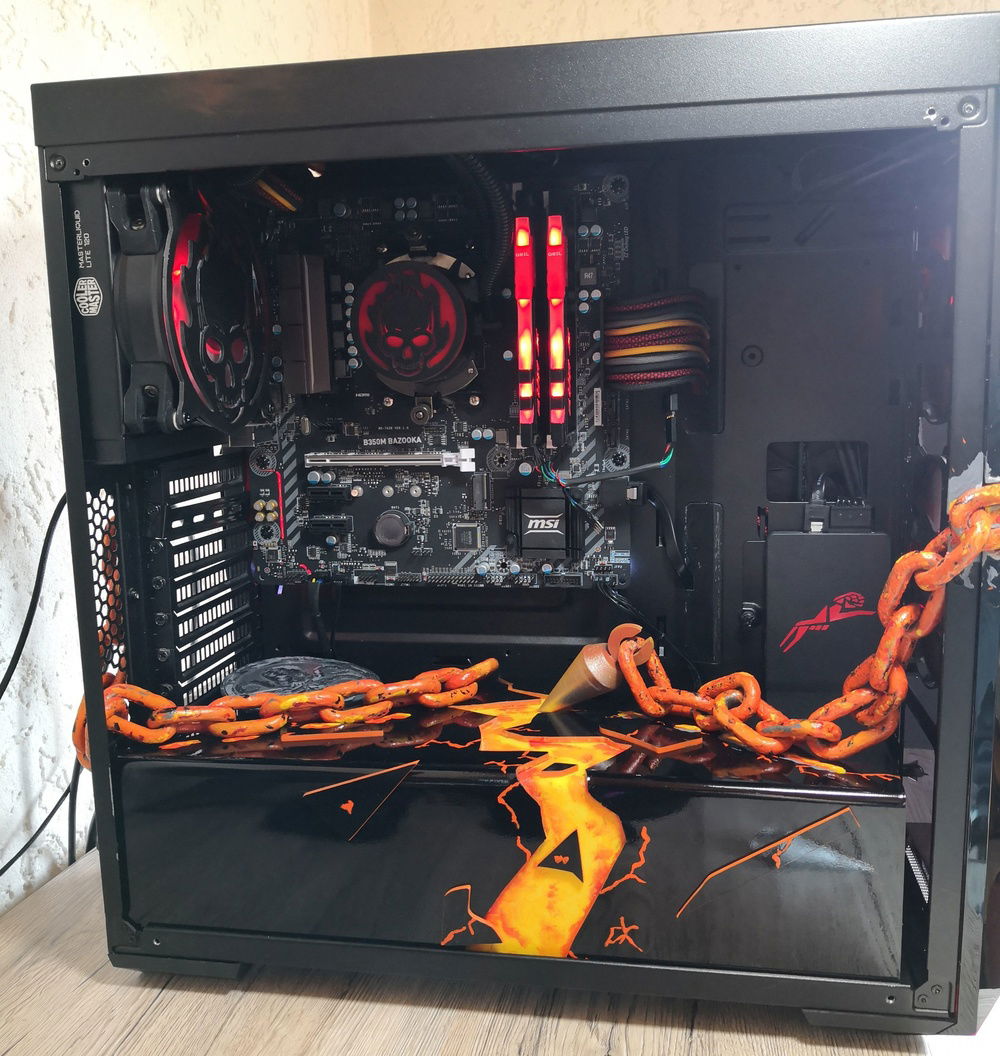 put the new one in, and turn it on...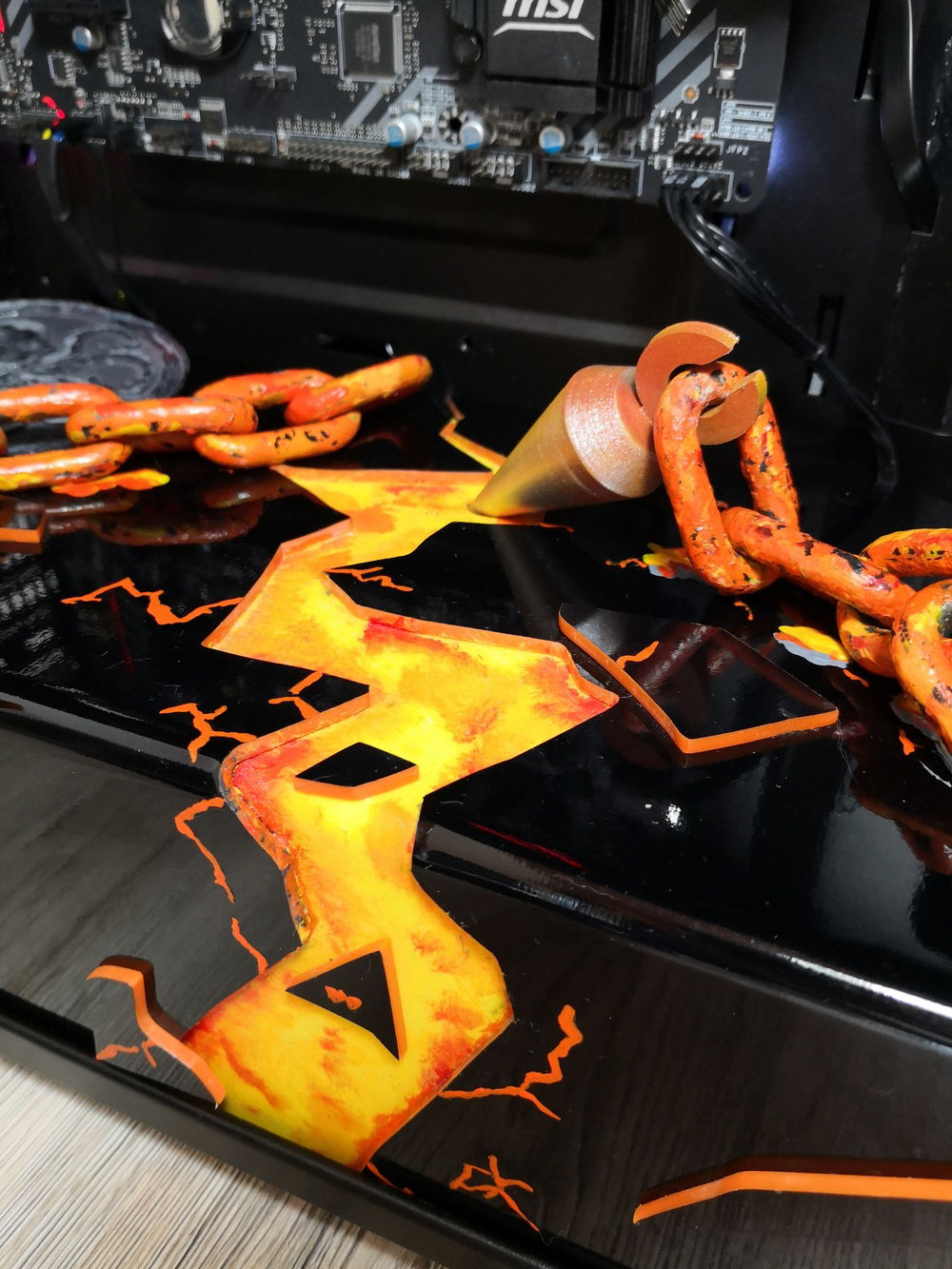 closer look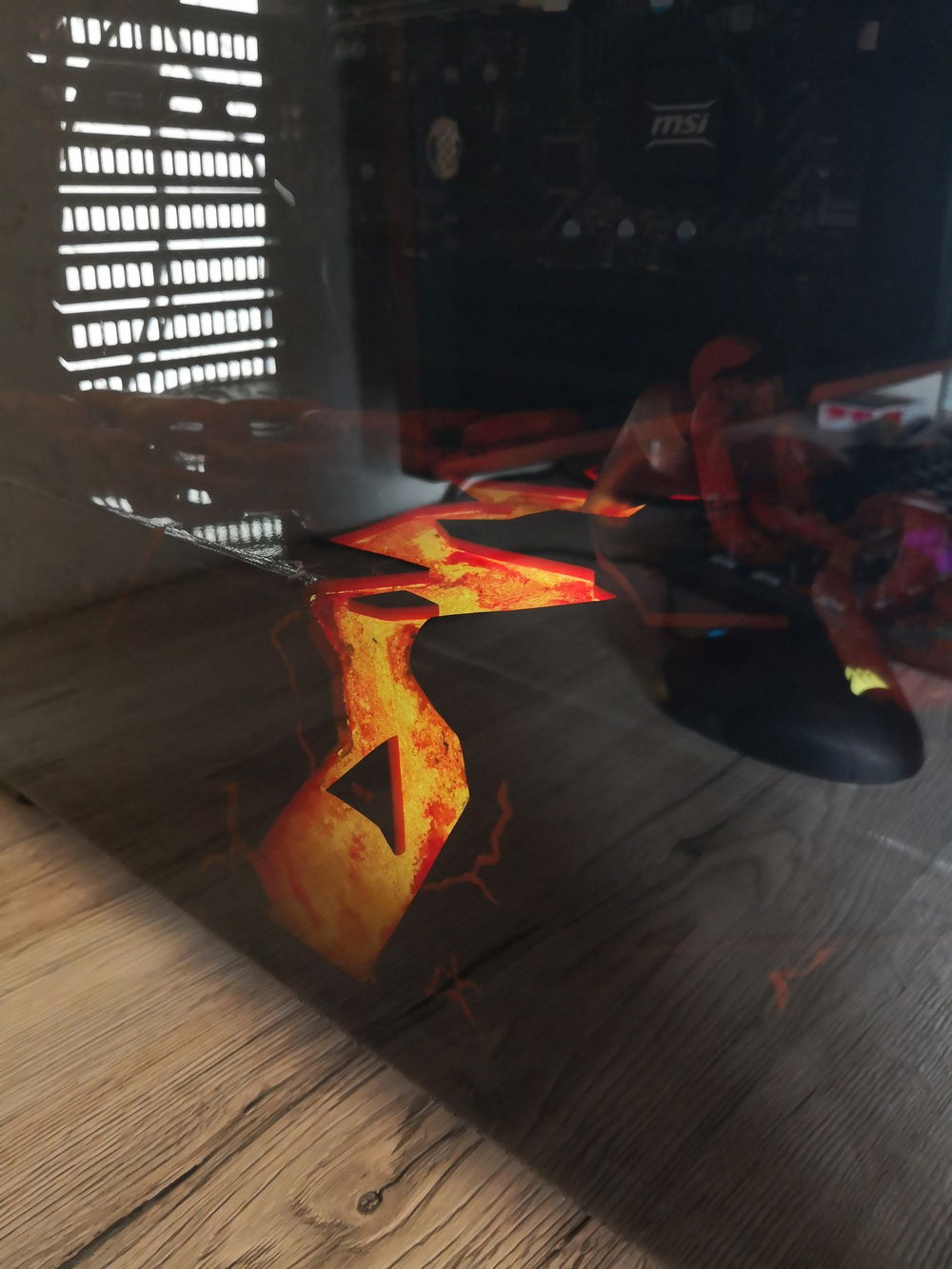 look through the tempered window