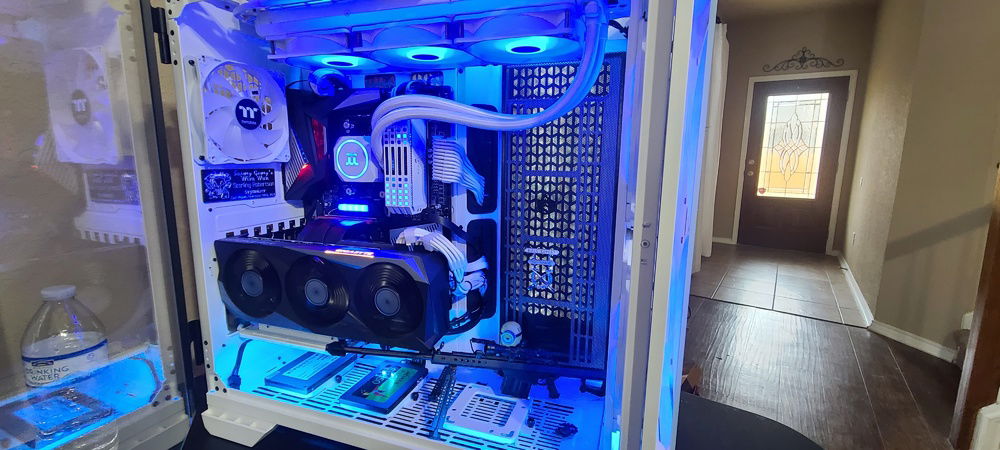 Before I added the 3060ti and 3070 EKWB.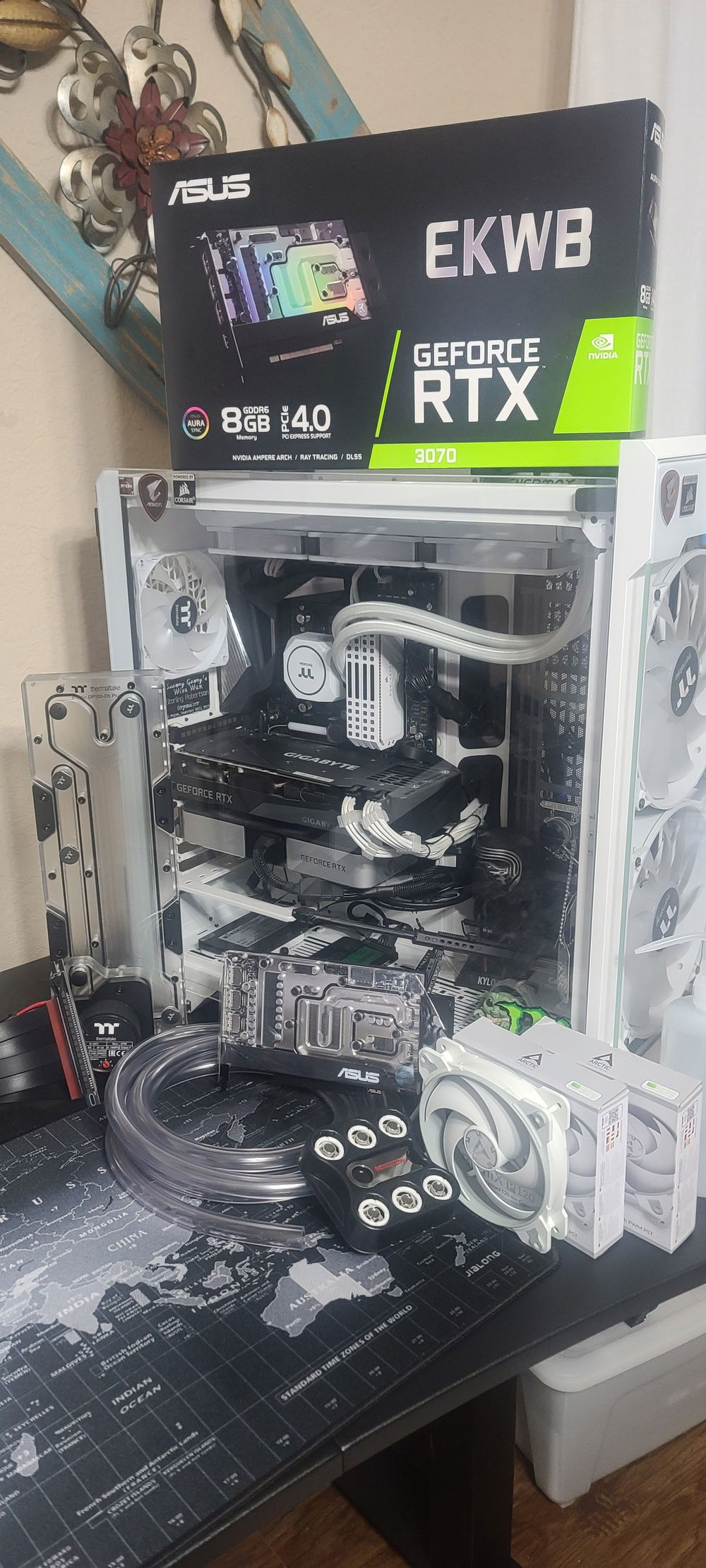 Seeing if this water cooled 3070 will fit? Hmmmm.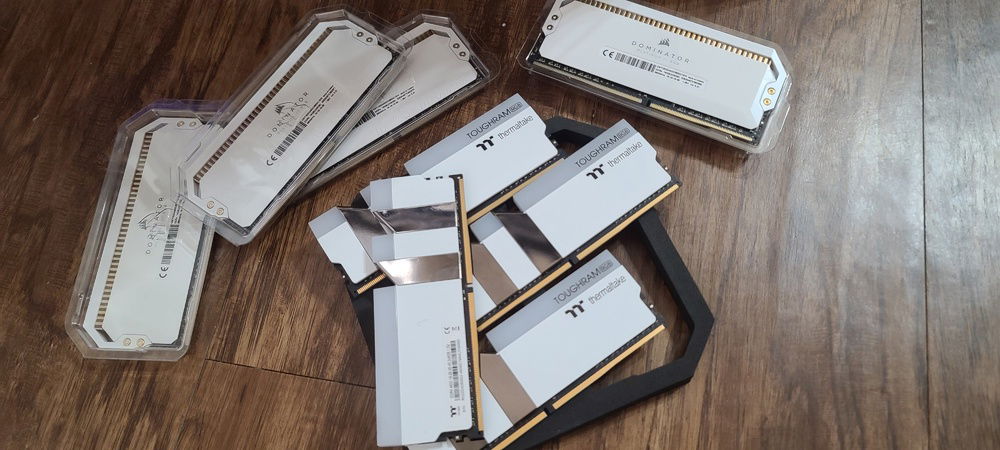 Ramm on ramm. Changed from the Thermaltake 4600mhz to Corsair Dominator Platinum 3600mhz. Thermaltake leds didn't want to work so I got rid of them.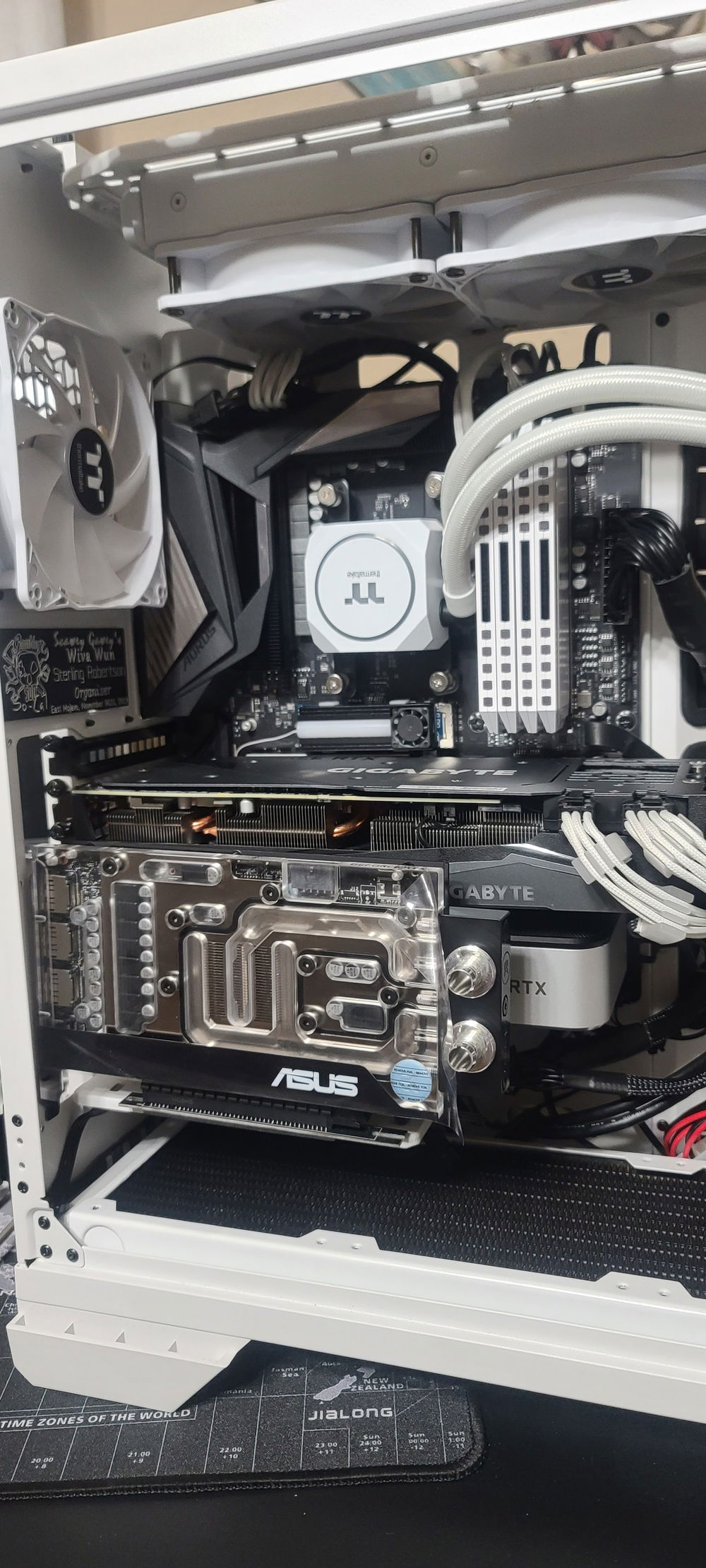 The first test fit of the new 3070 ekwb.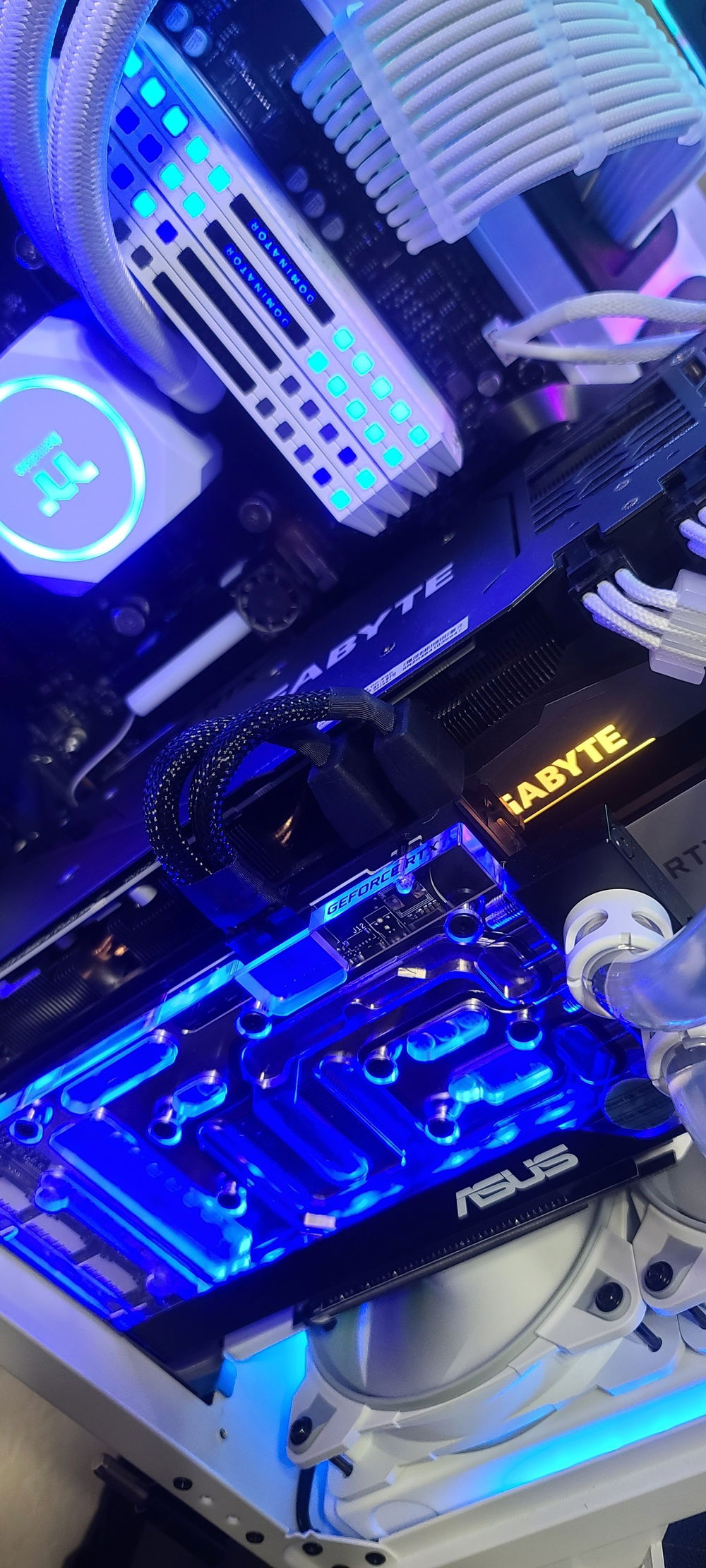 Well that's a tight fit. 3070 ekwb, 3070 Gaming OC and a FE 3060 ti.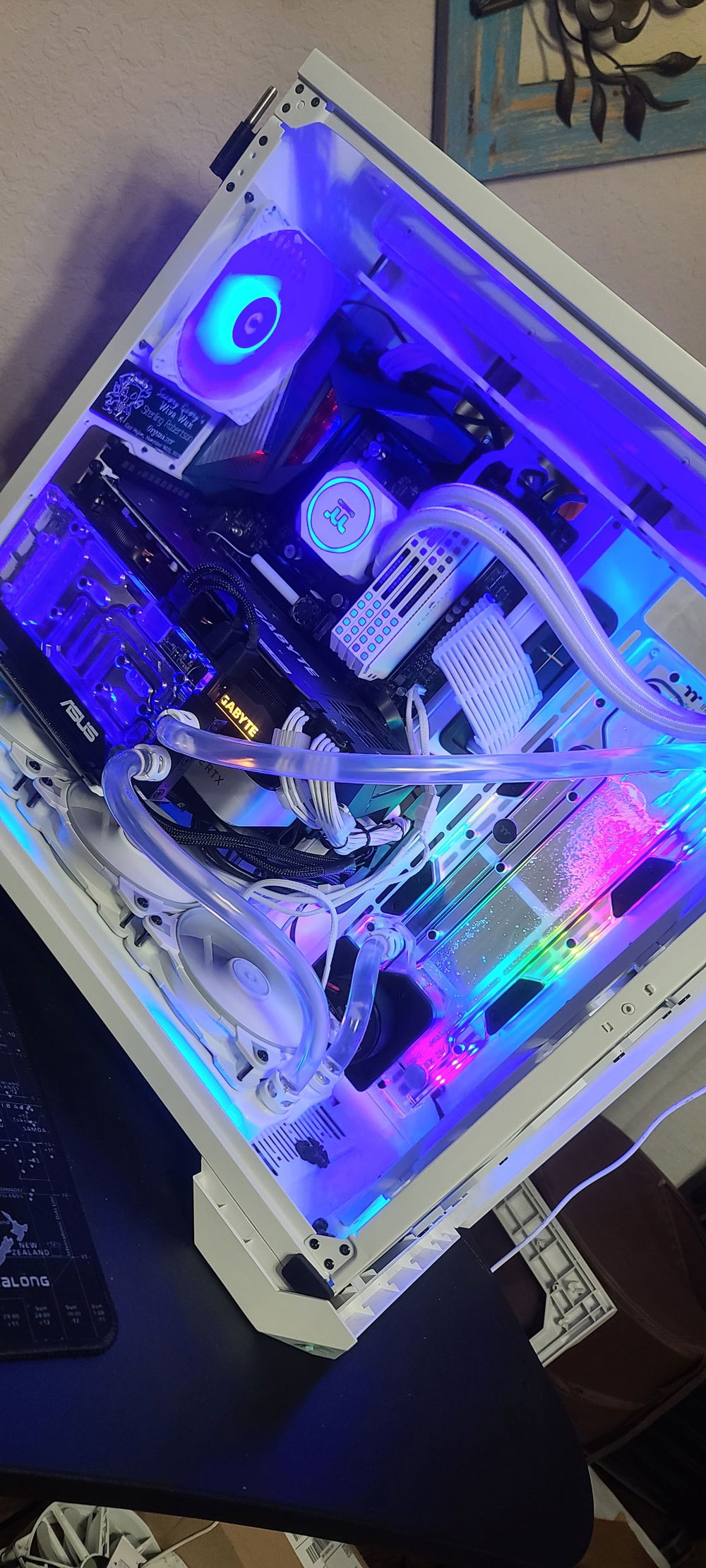 Ran some soft tubing to see how it all works. So far it runs great and .