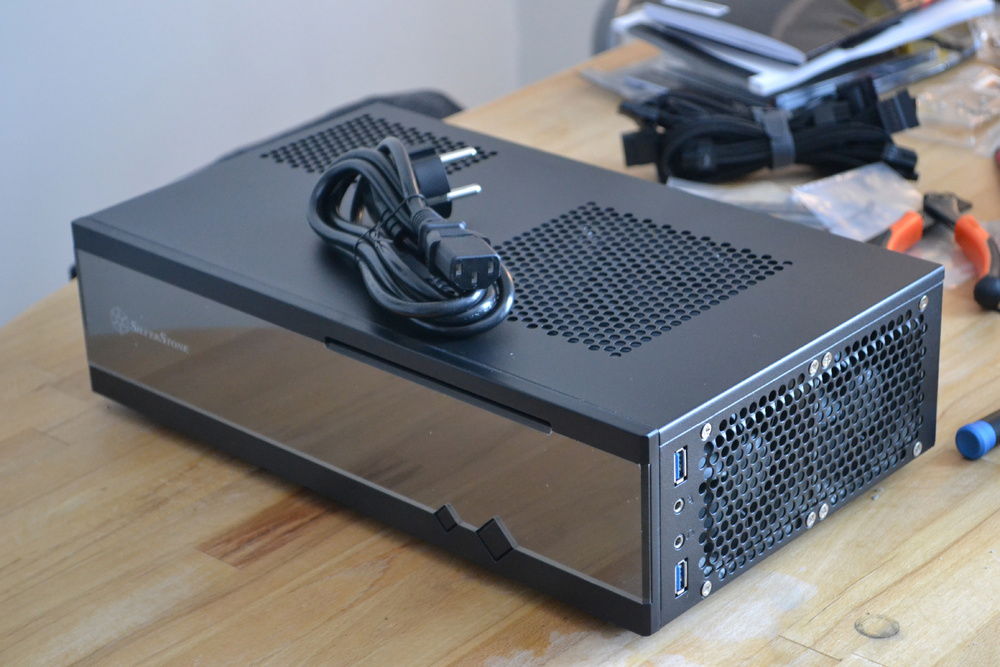 Finished build. Power cable for size reference. This case is only 7 liters, all the parts fit snuggly and there is room for a bigger cooler or some HDDs if needed.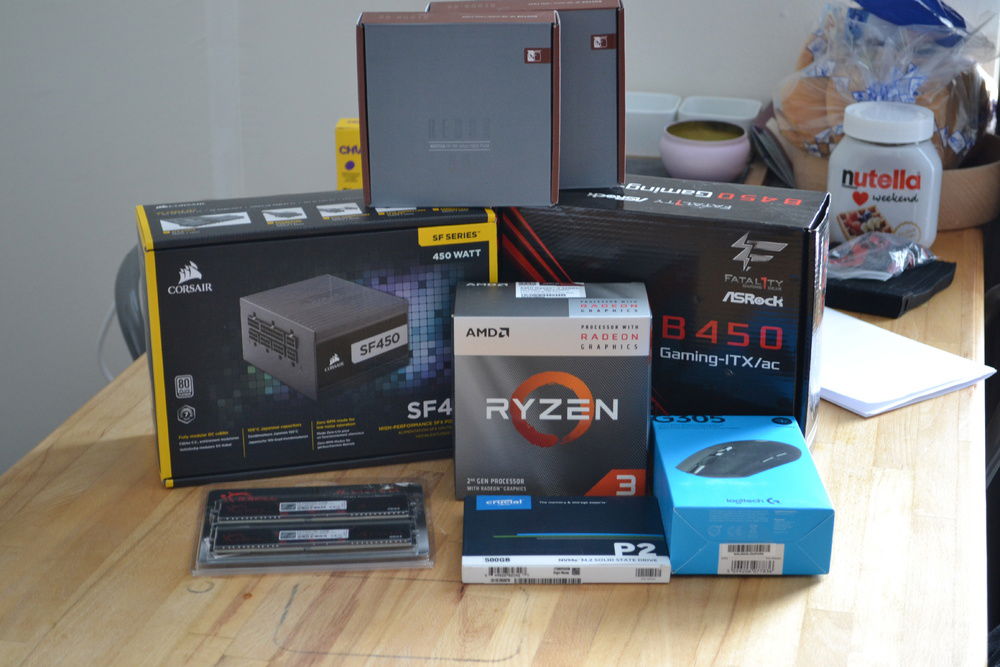 All the parts in their boxes.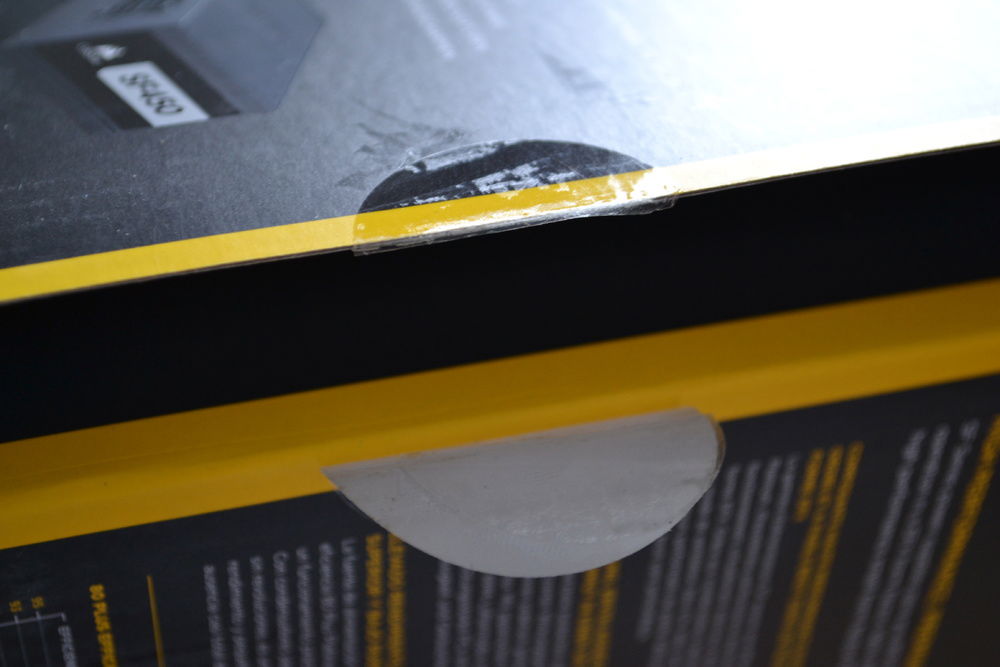 The PSU had a seal under the seal that was already opened.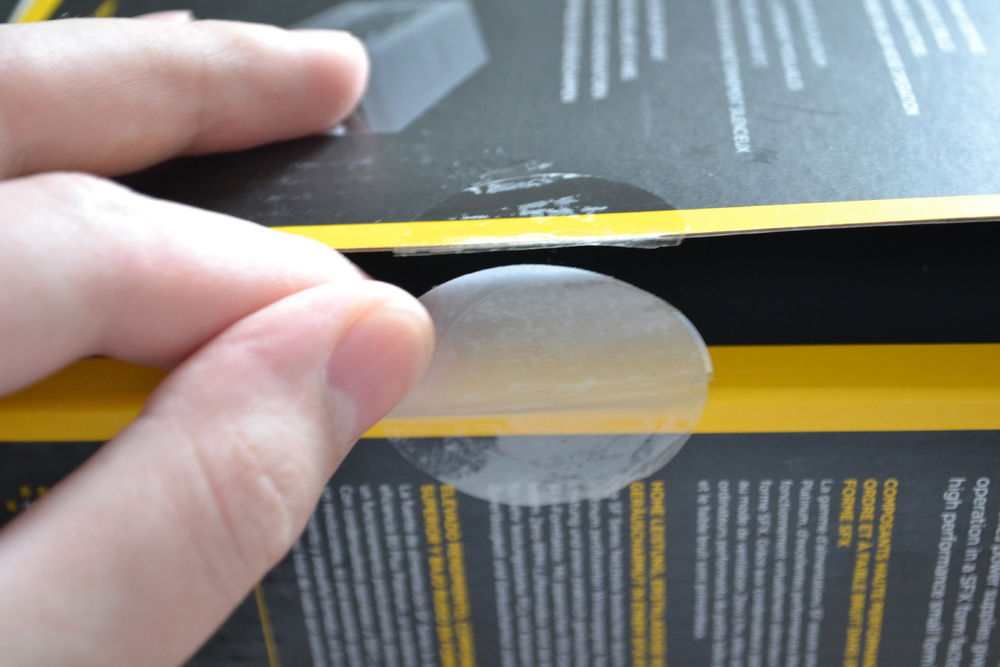 Anyone have a clue on why it was done like this? Brand new psu.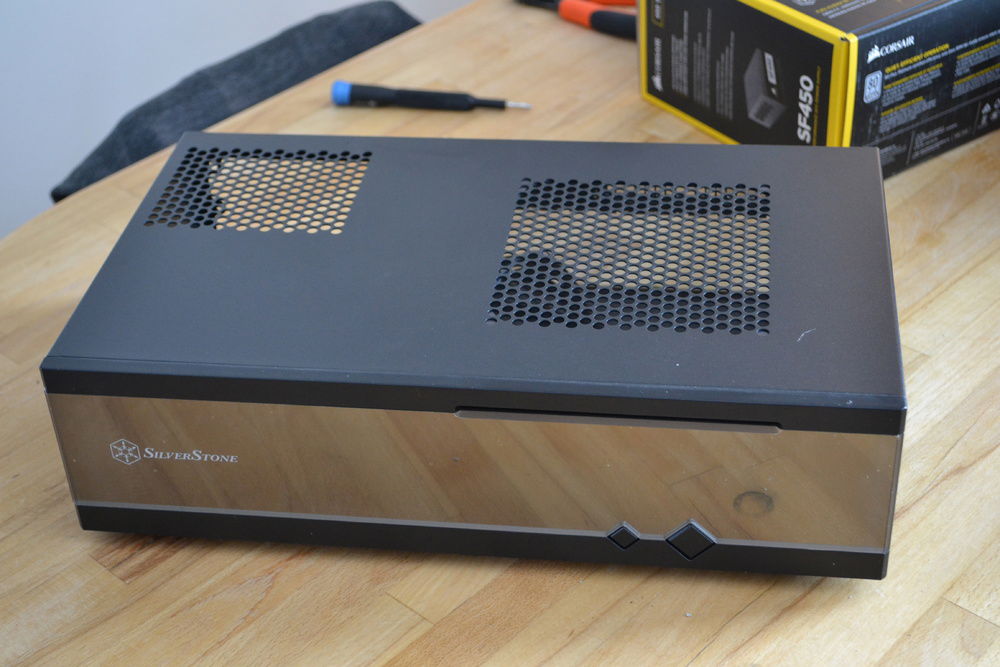 The case has arrived! This is a Milo ML05 from SilverStone.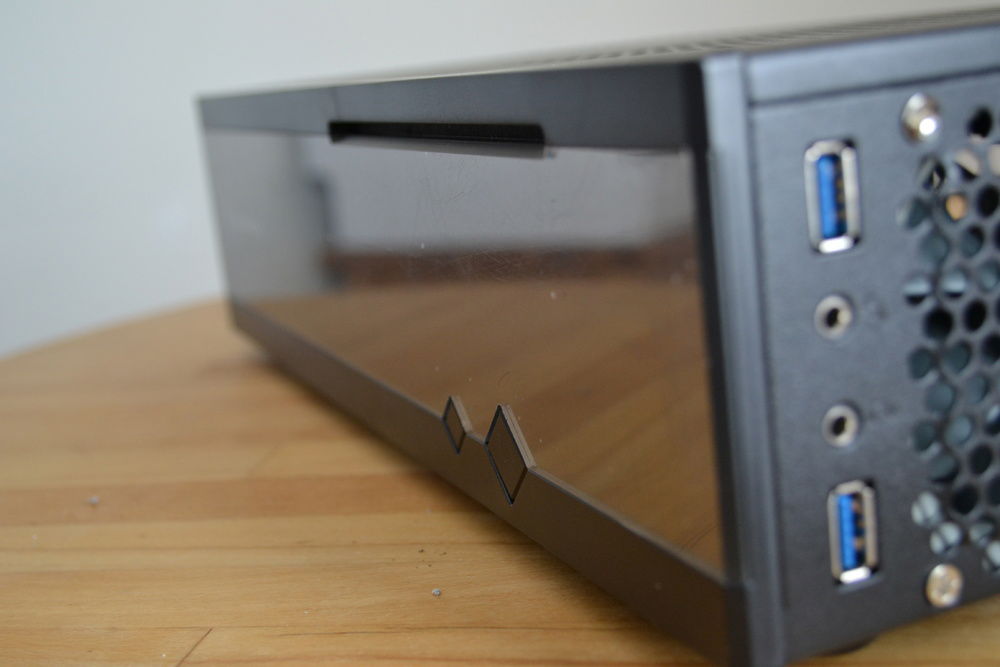 Acrylic frontpanel, so shiny! There is another model with an aluminium front, this one is cheaper.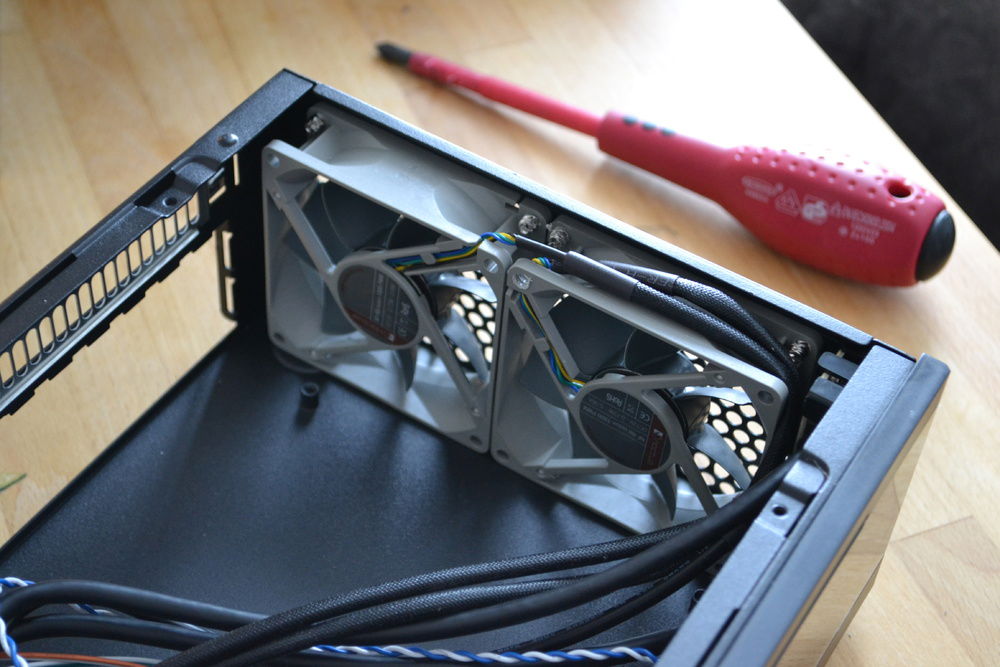 This case doesn't come with any fans and there's slots for two 80mm fans. I've put two Redux noctua's here to get some sweet airflow into the case.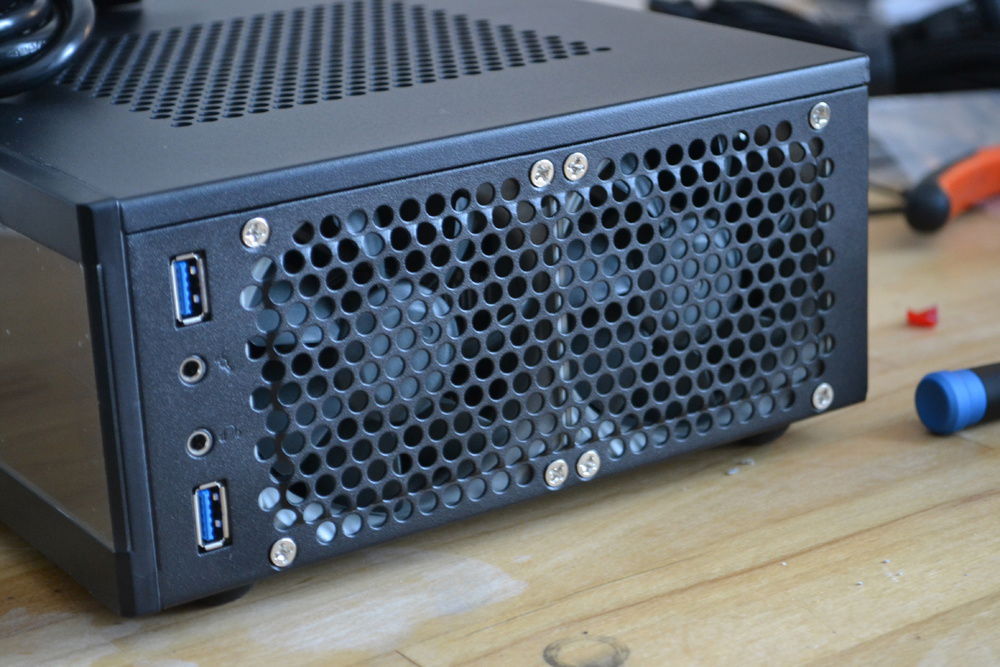 The outside of the case with the fans. The colors match really well. Filters are on the way for them. I have to get this case as dustproof as I can.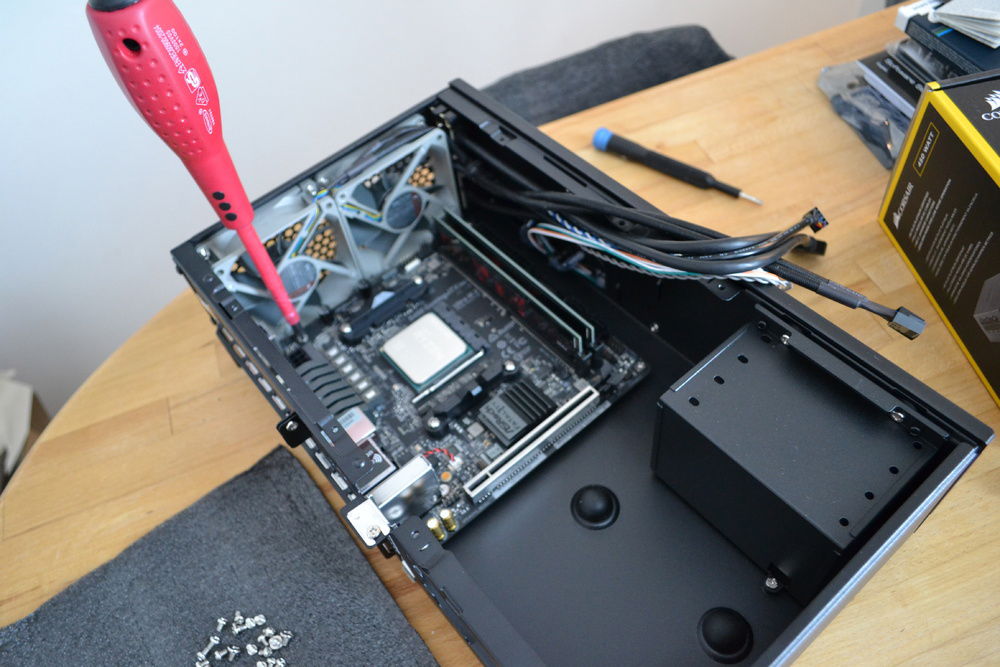 Starting to get an idea of how to cable manage. It's possible to mount 4 2.5" drives in that bay! Only using M.2 for now.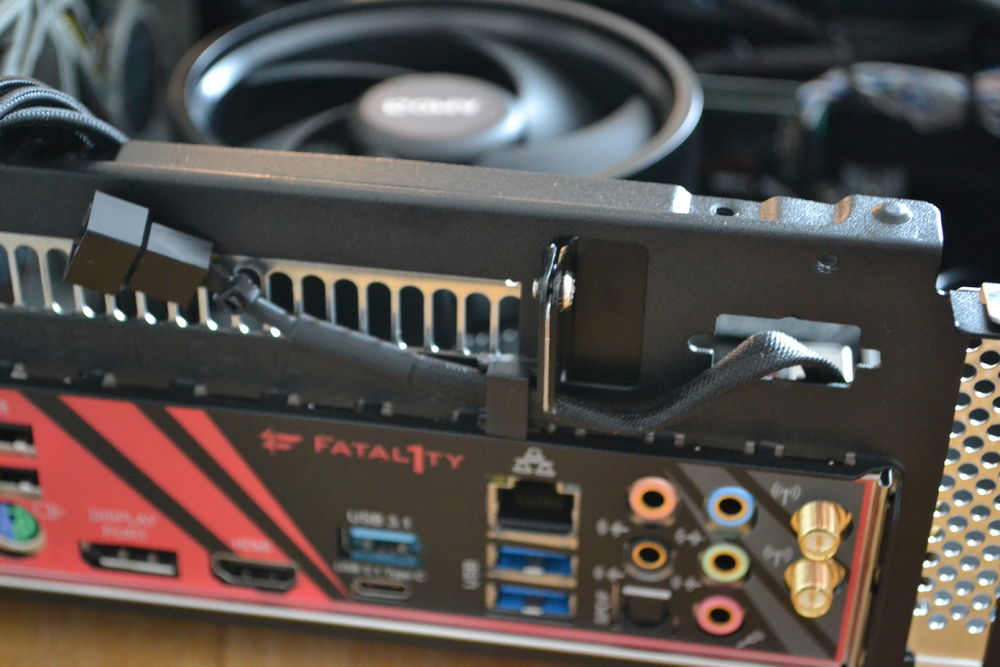 I needed a fan connector on the outside for the two industrial 120mm fans that are going to act as ventilation in the cabinet this is going inside of. It's just an extension cable from one of the fan headers that's ziptied for security to the back of the case.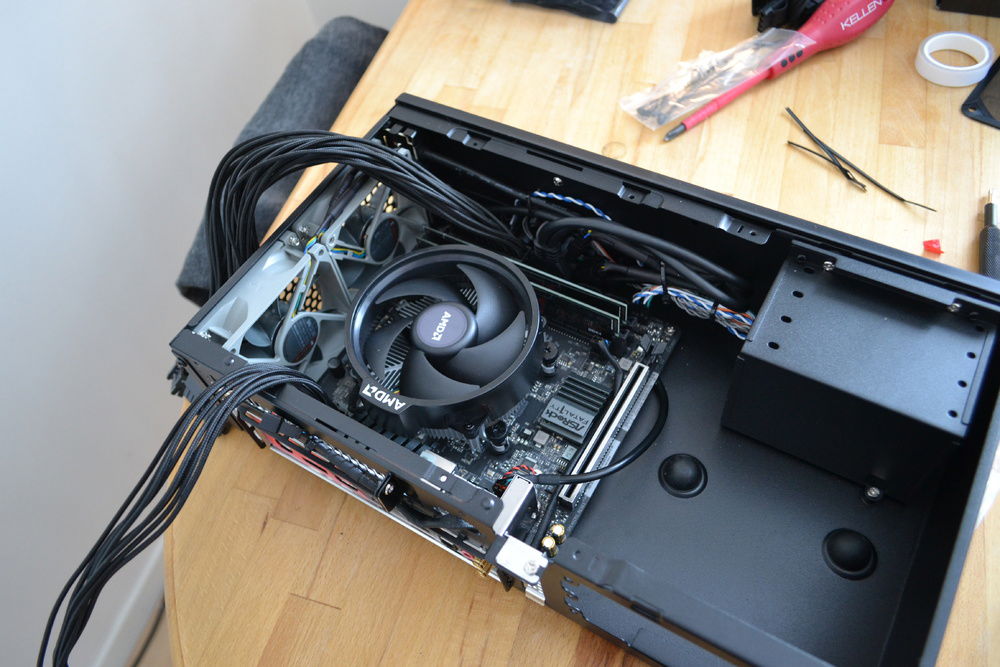 Starting to get an idea of how all the cables will run.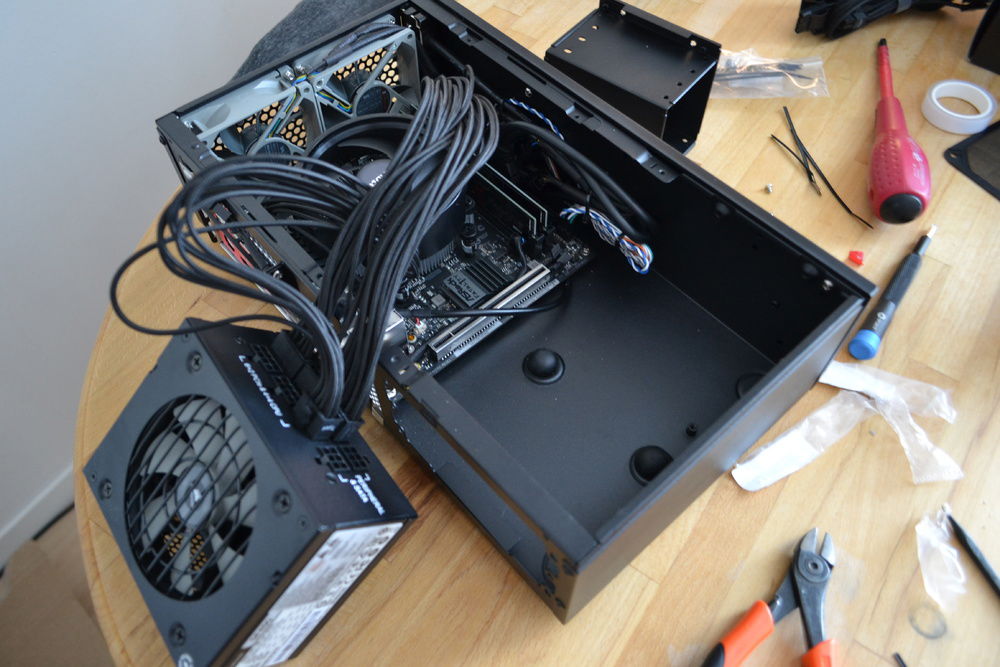 The PSU cables are too THICC to connect while the drive bay is mounted.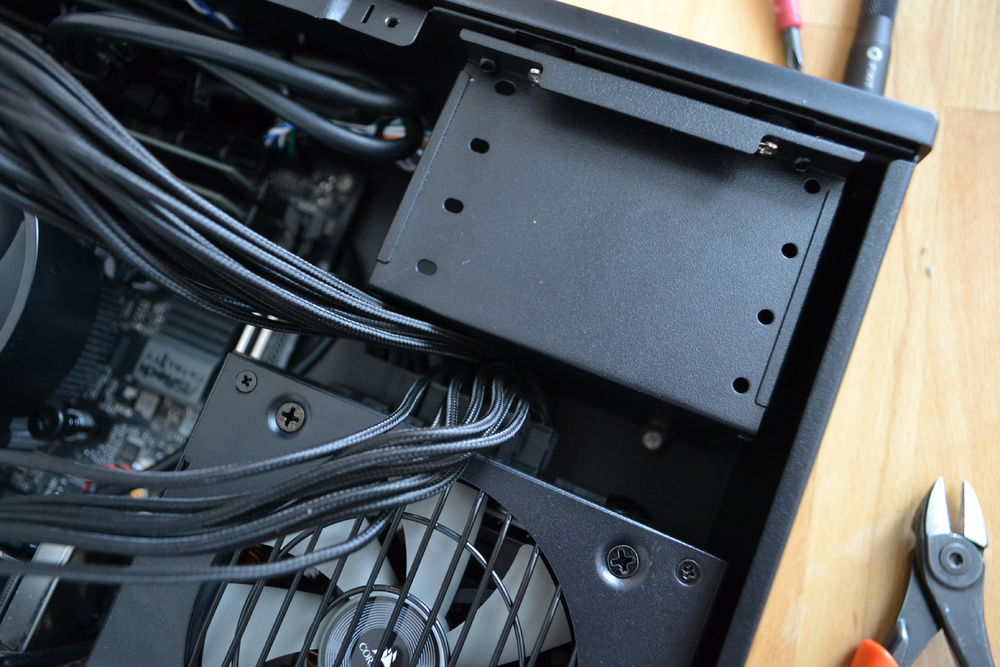 Damn thats a tight fit. Can't have the EPS connector coming out the top.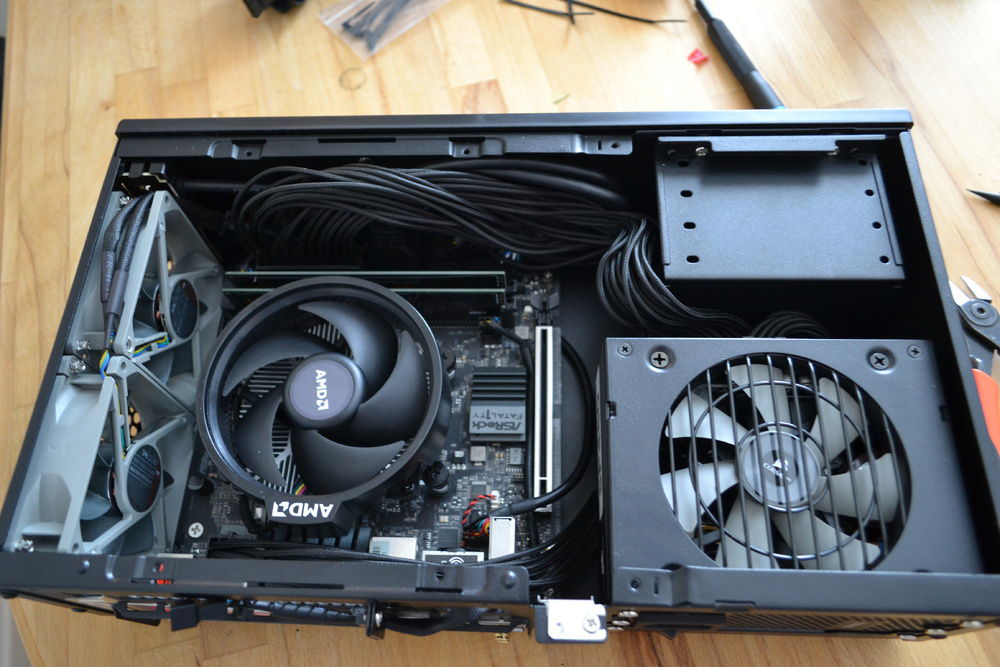 The EPS connector went under the PSU and the 24pin got cable managed best I could. It's really nice that the Corsair SFF PSUs come with sleeved cables (and platinum rating).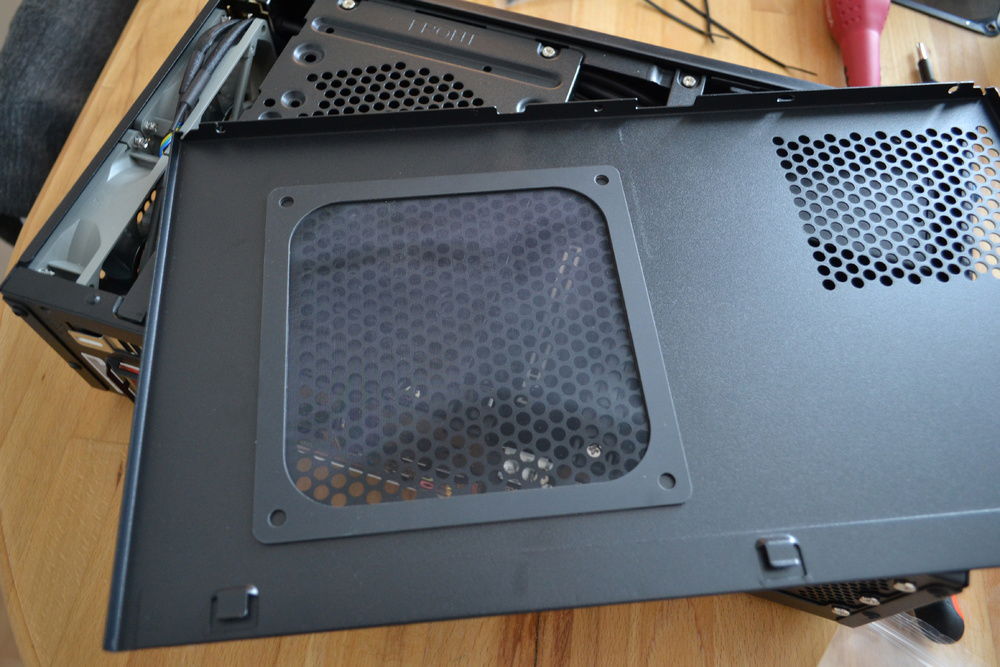 A single 120mm fanfilter was included with the case. I found some filters for the 80mm slots that SilverStone made at some point on Ebay and I am waiting for them aswell.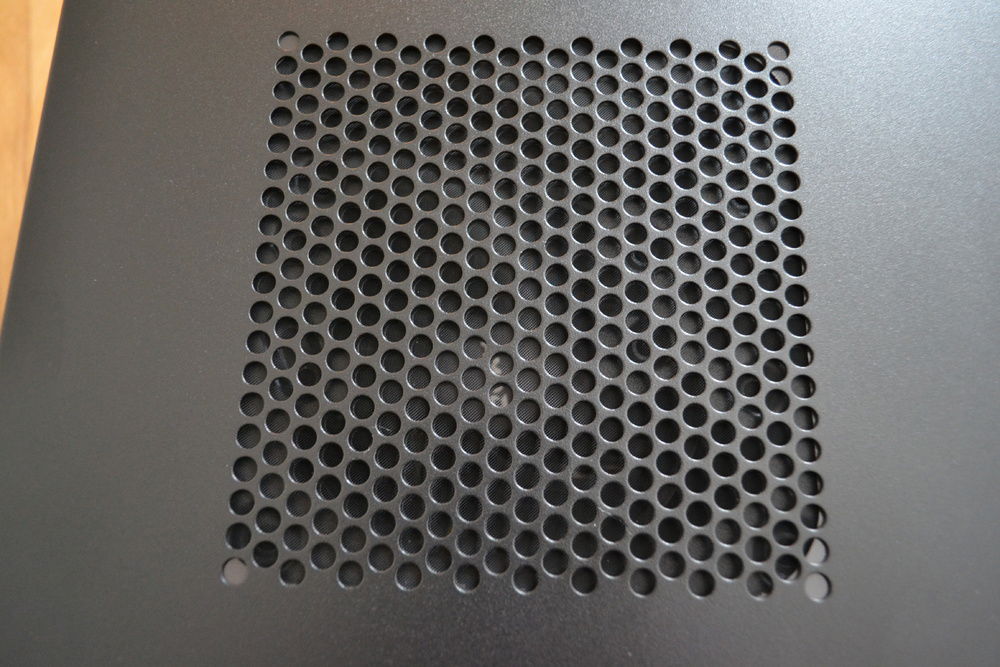 Silverstone really gave some thought to the holes on this case. The multi-use bracket that sits below the sidepanel has holes that line up 100% with the holes on the panel.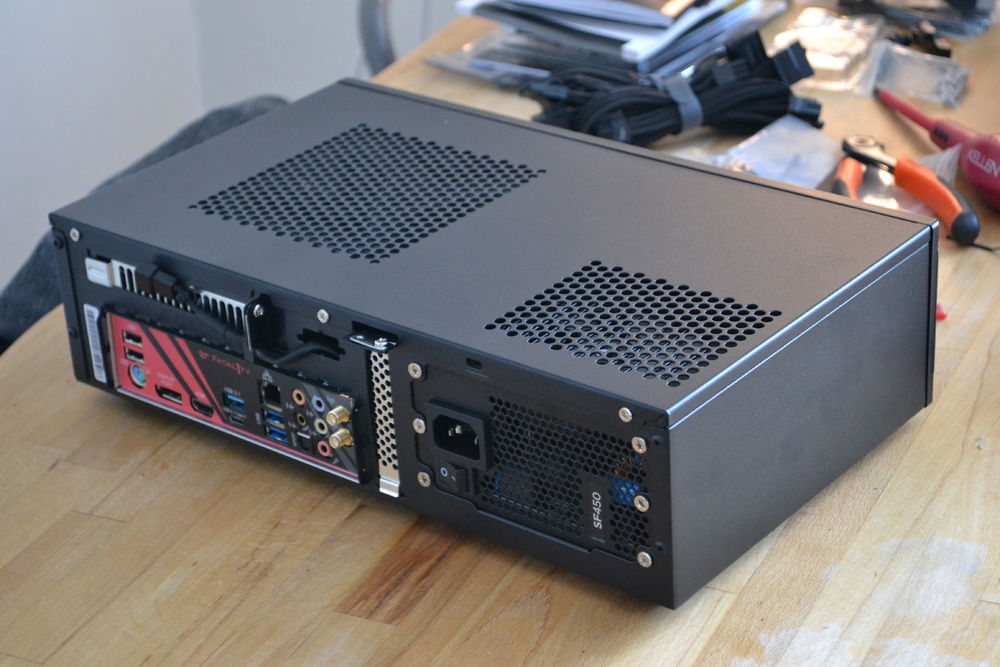 The build is complete.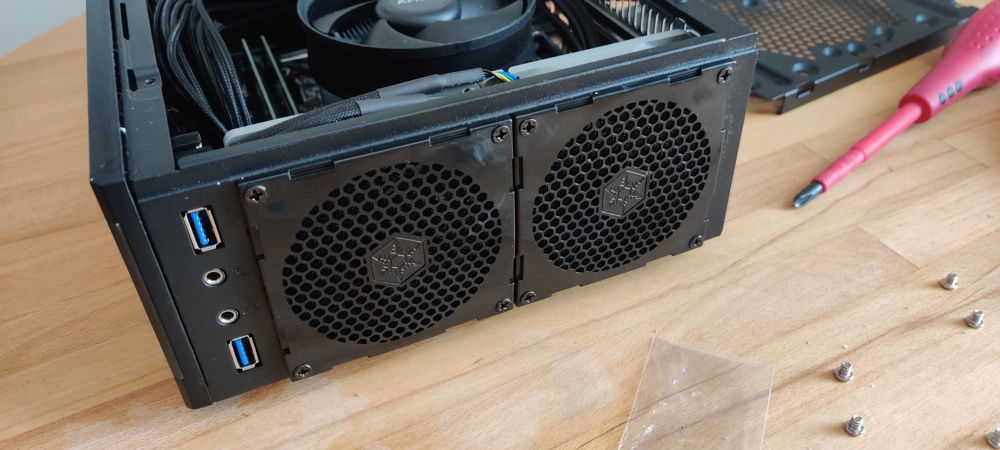 Fanfilters for the 80mm fans.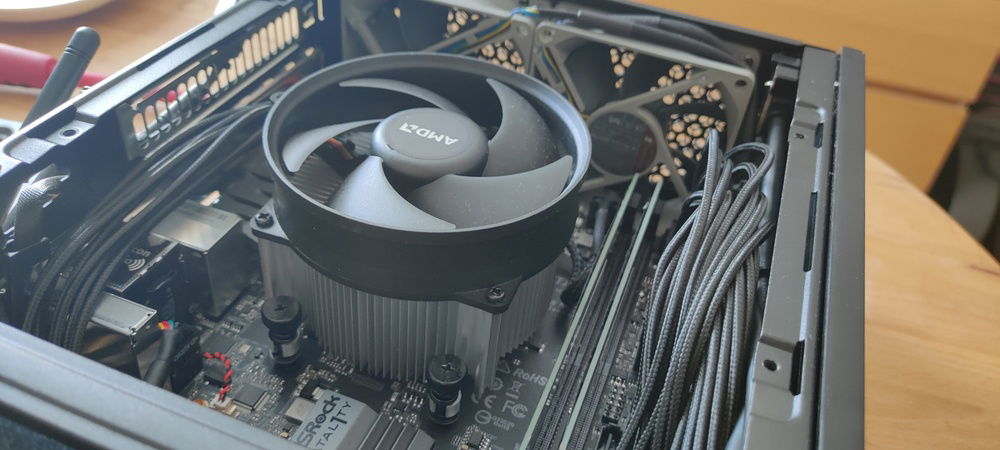 Wraith Spire just clears the multibracket thats on top without the plastic cover on it.