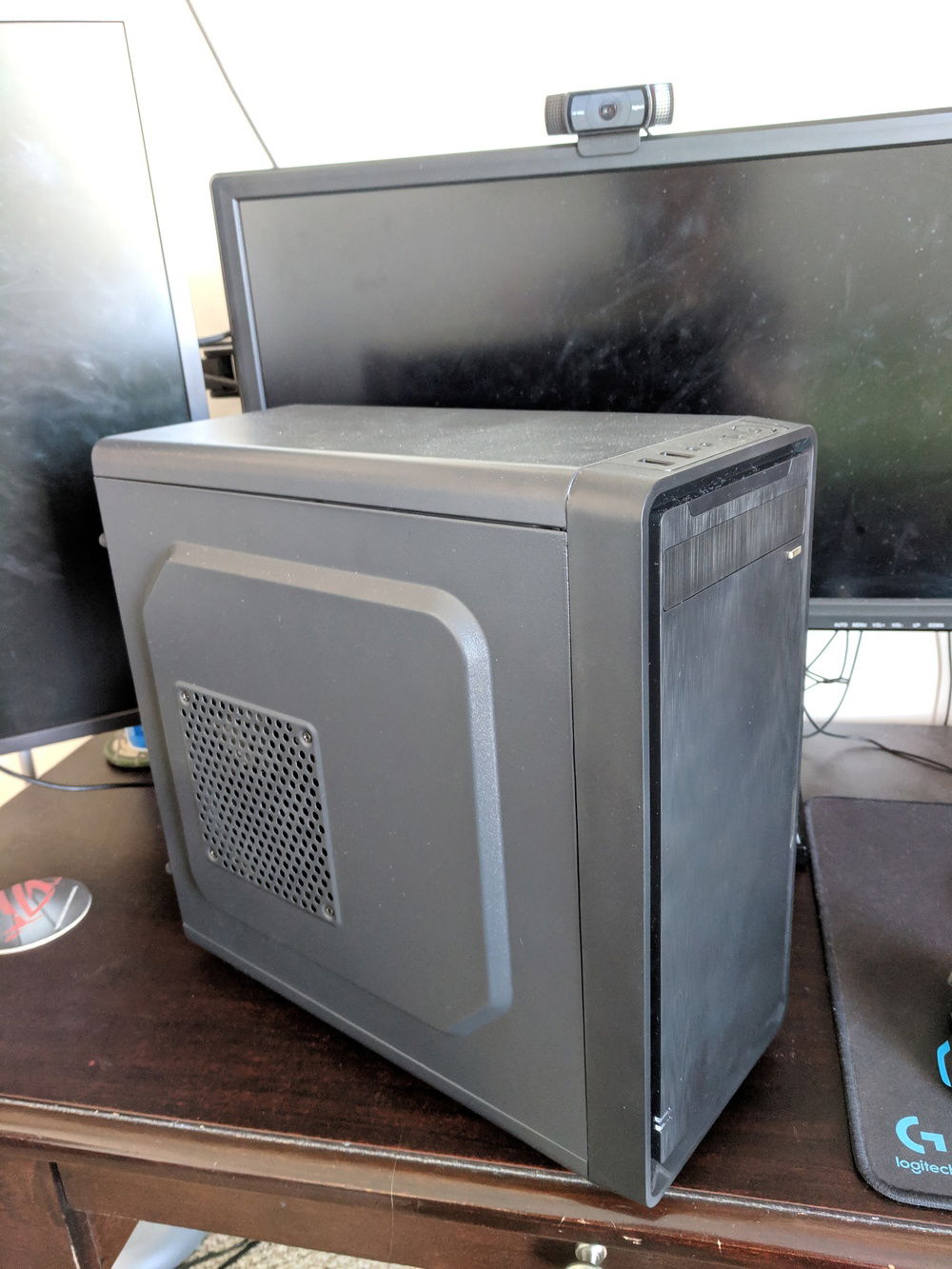 Front/Side shot of Unimatrix Zero. Nothing special, very basic.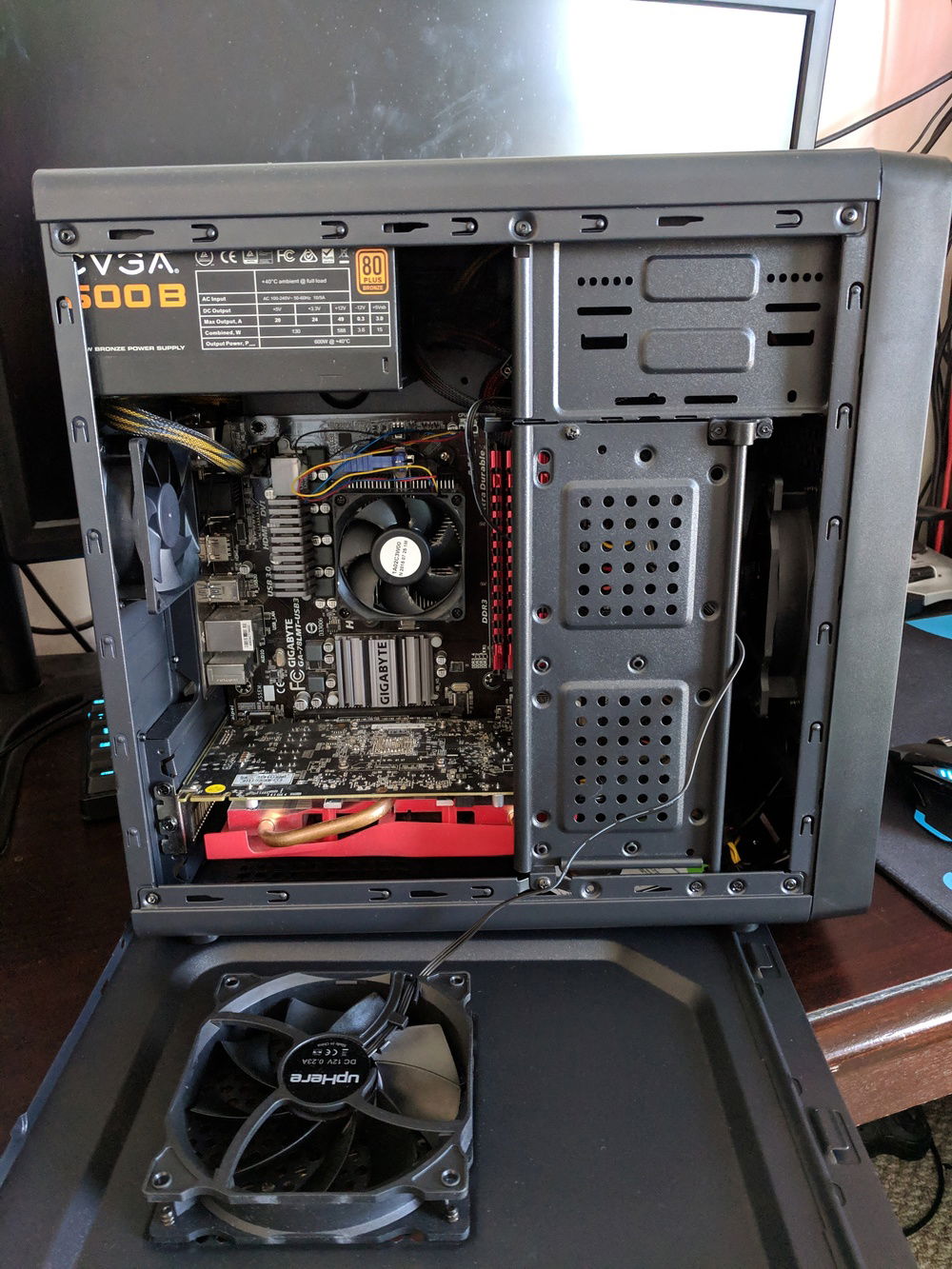 Inside, head on. Very compact. Not a lot of cable management room, so PSU cables are stuffed up into the as yet unused 5.25" drive bay.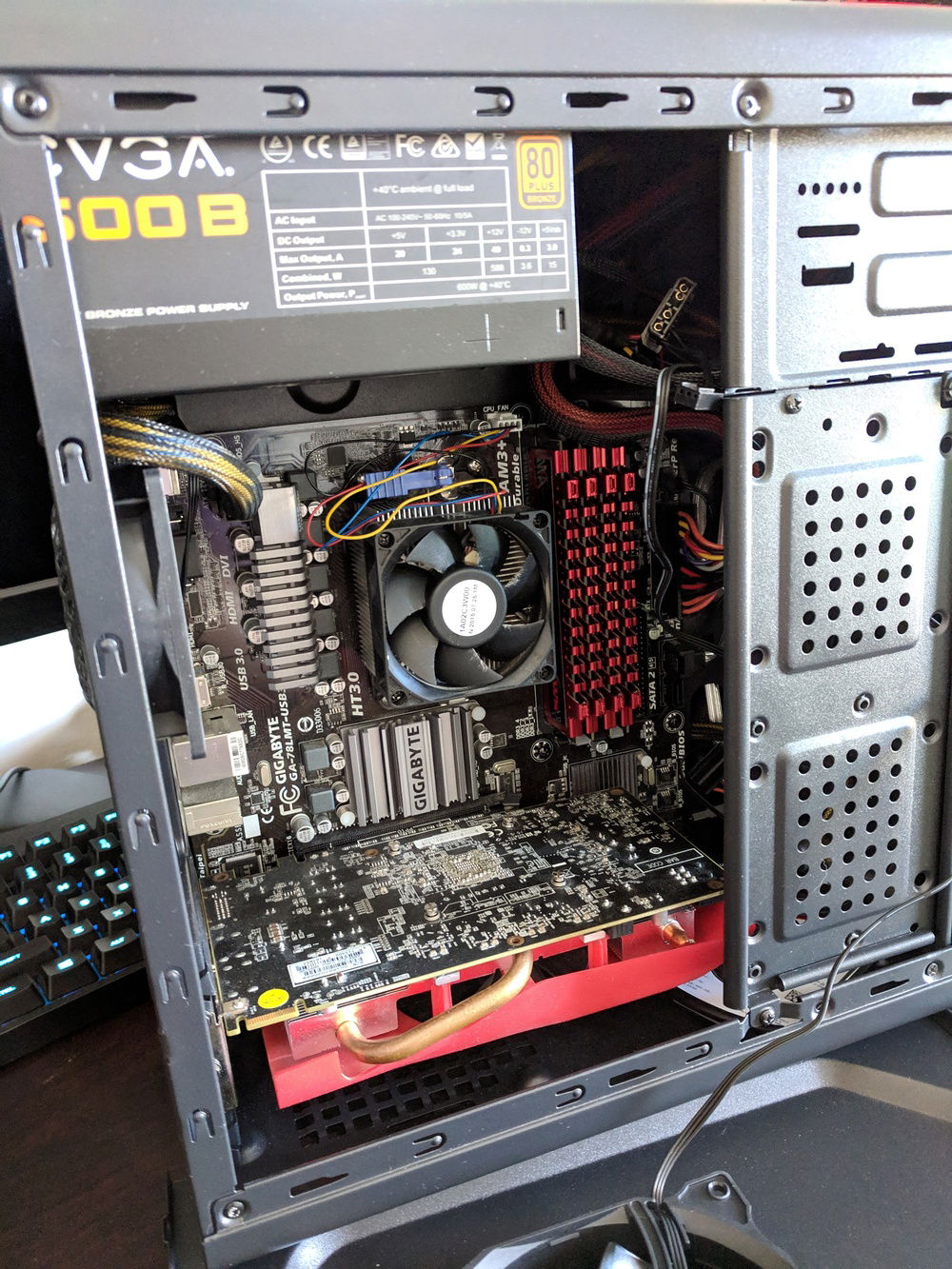 Oblique angle shot of the insides, showing off the RAM sticks and some more cables. Nothing pretty, but it is usable.