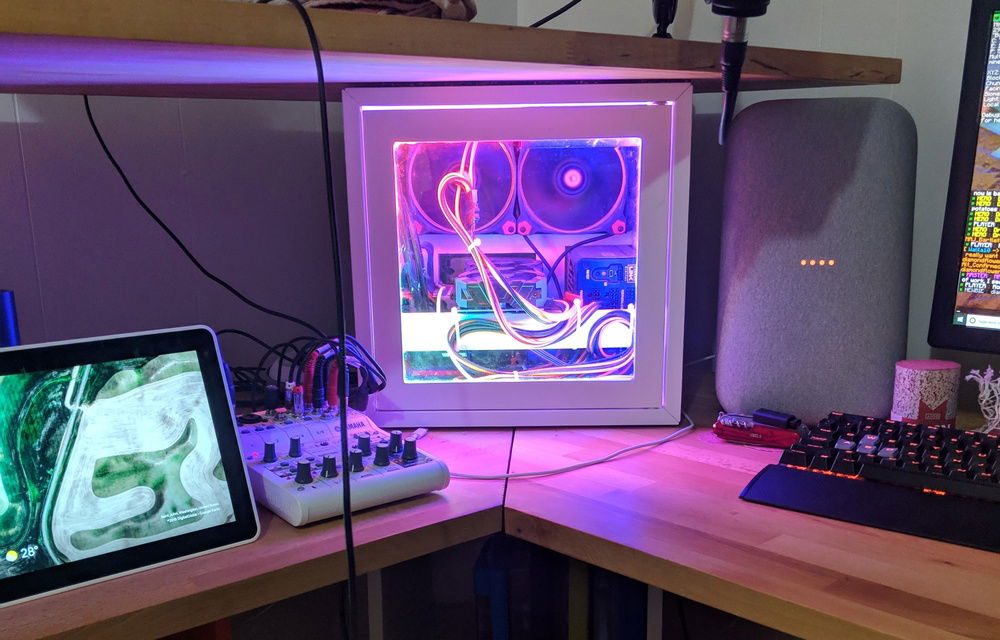 Finished Desk V3 - Decided to move the screens back down on the right to make it a sitting desk again. The top shelf is now mostly storage and another screen for a second computer build into the most left-hand cube.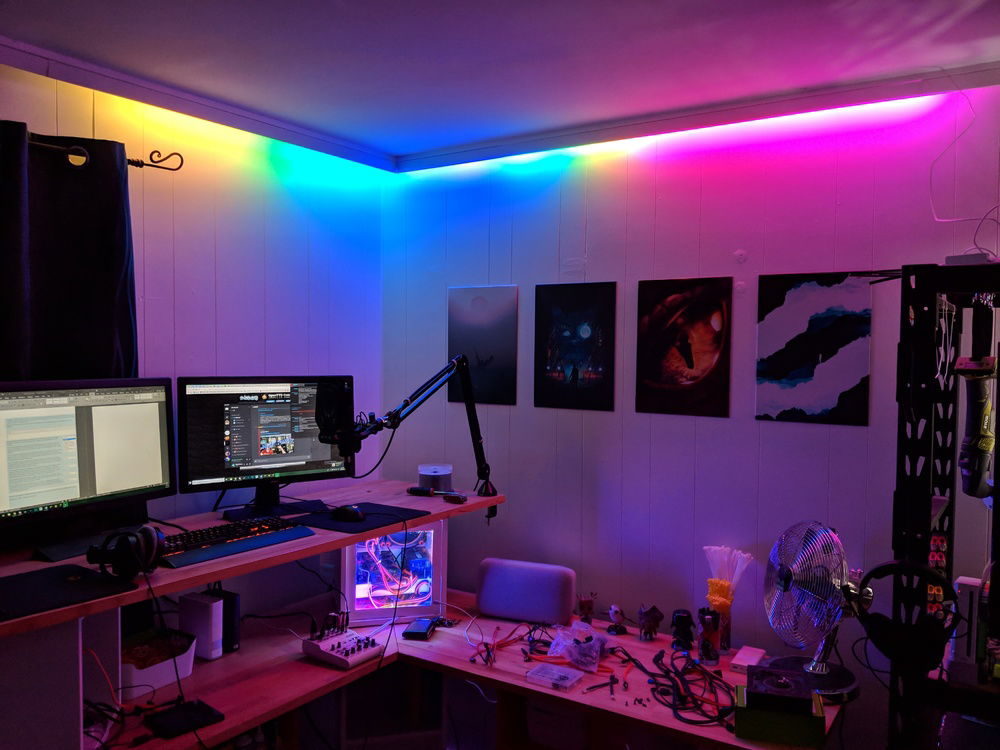 Finished Desk V2 - RGBify the room! Also for this iteration it became a standing desk. IMO terrible idea unless its your work desk. Got tired of coming home to it.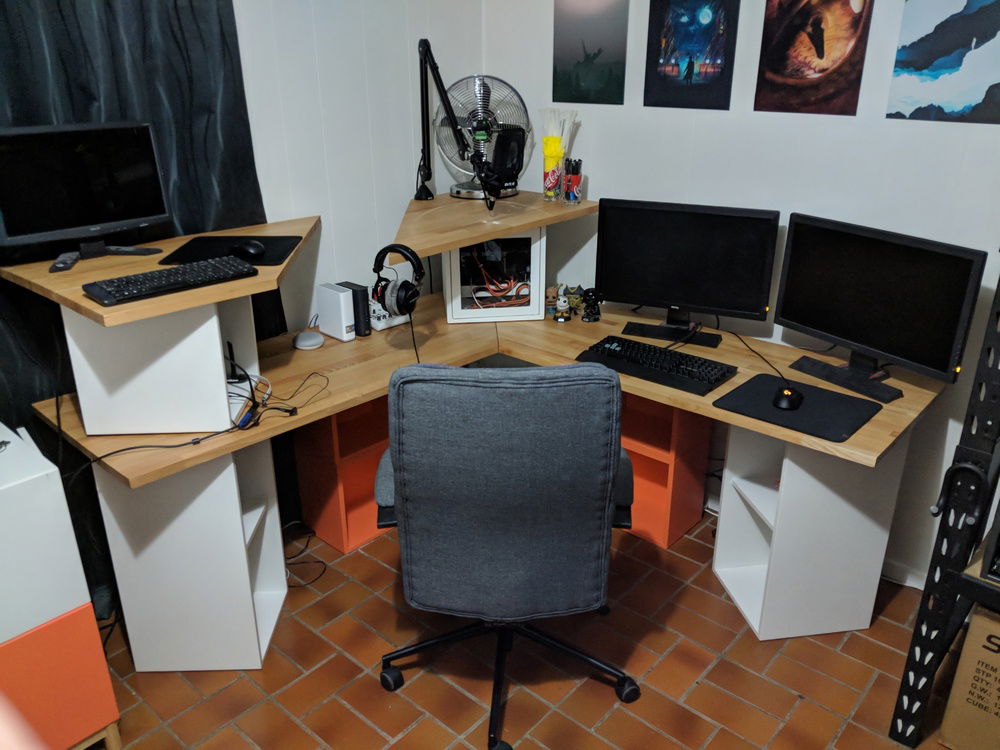 Finished Desk V1 - I started by having the panels on the left split for aesthetic reasons but it ended up being dumb and just overall annoying.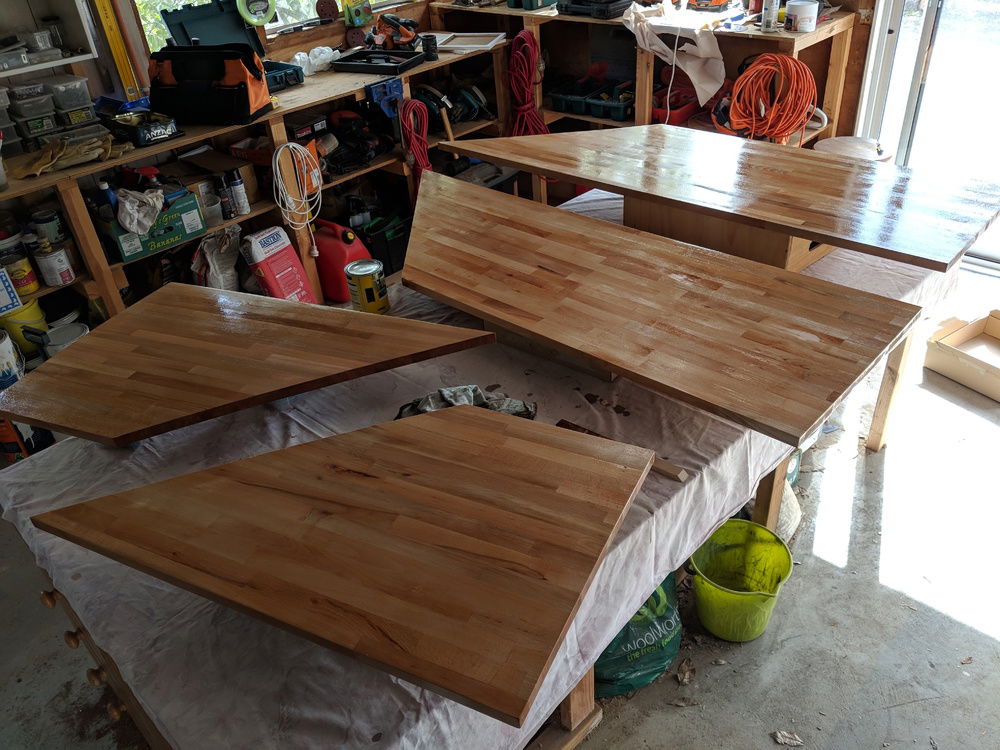 Build Log 1 - Just put the finishing coats on the desktop, waiting for it to dry!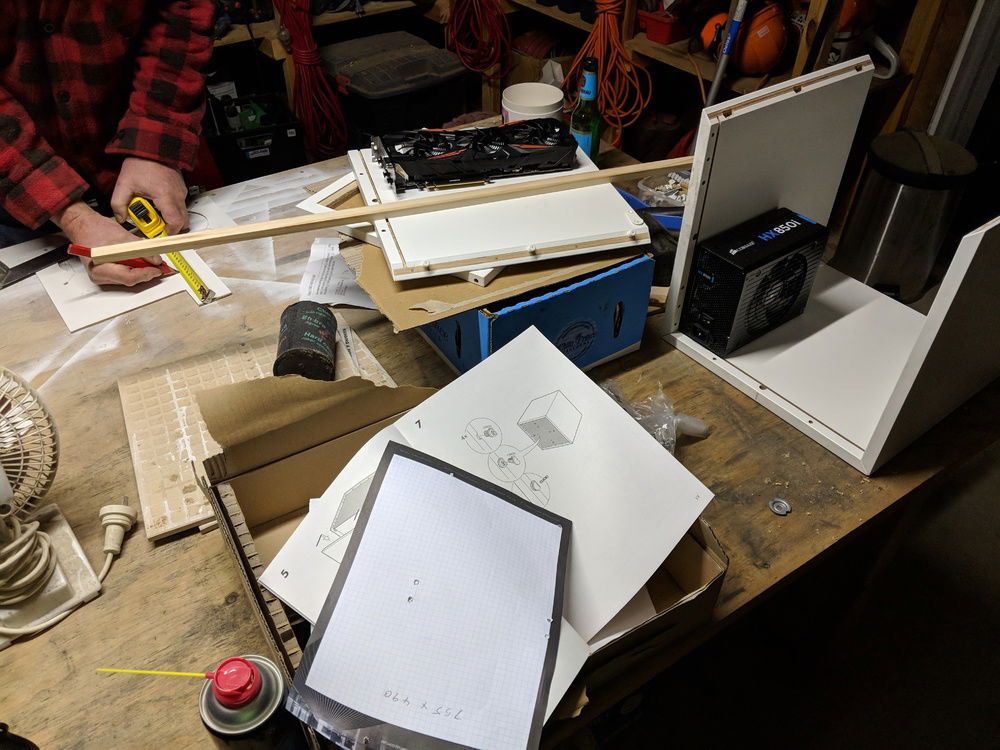 Build Log 2 - Measuring thing! Trying to fit everything in the box and make it all work.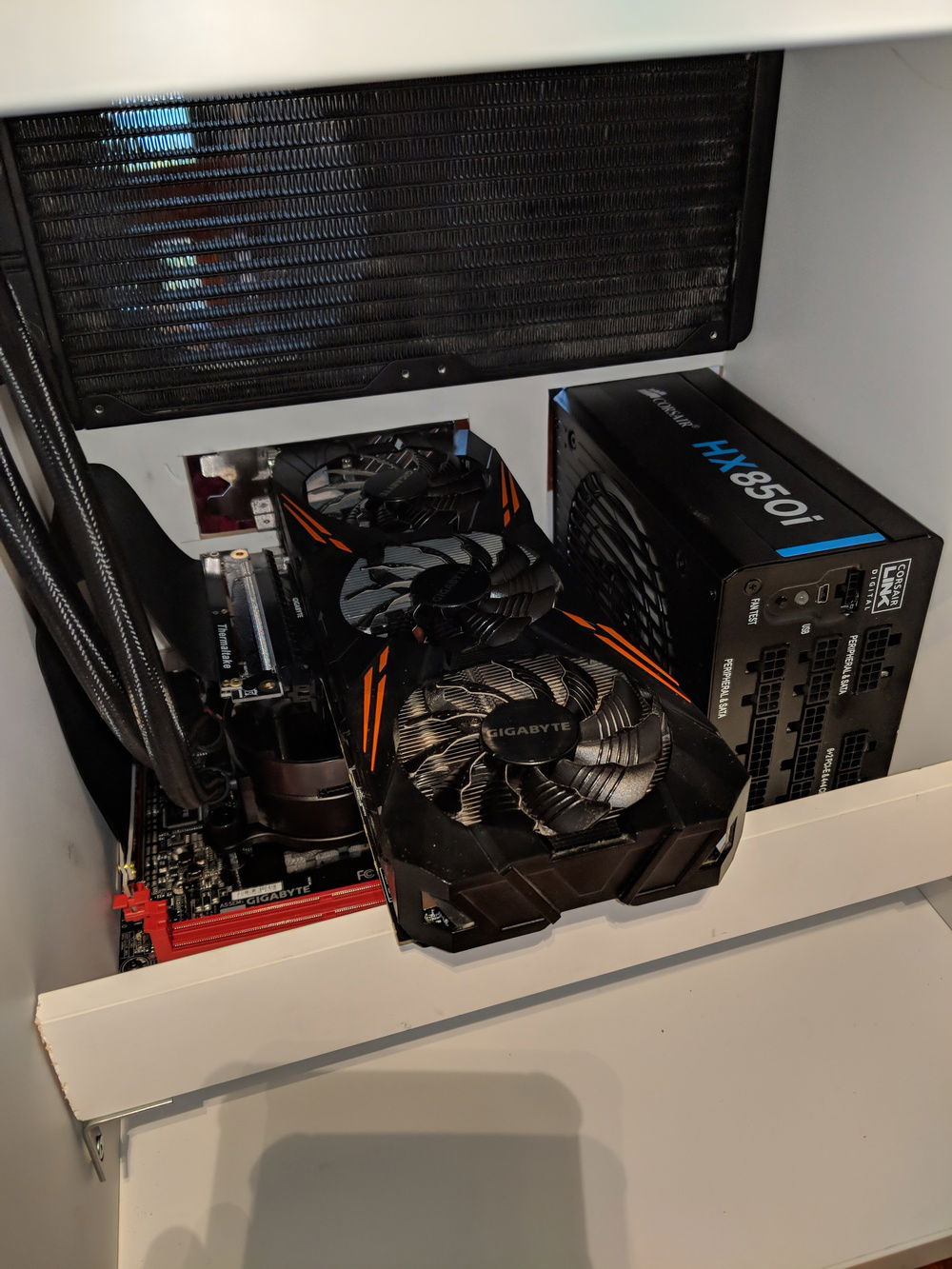 Build Log 3 - Thank god! Everything fits!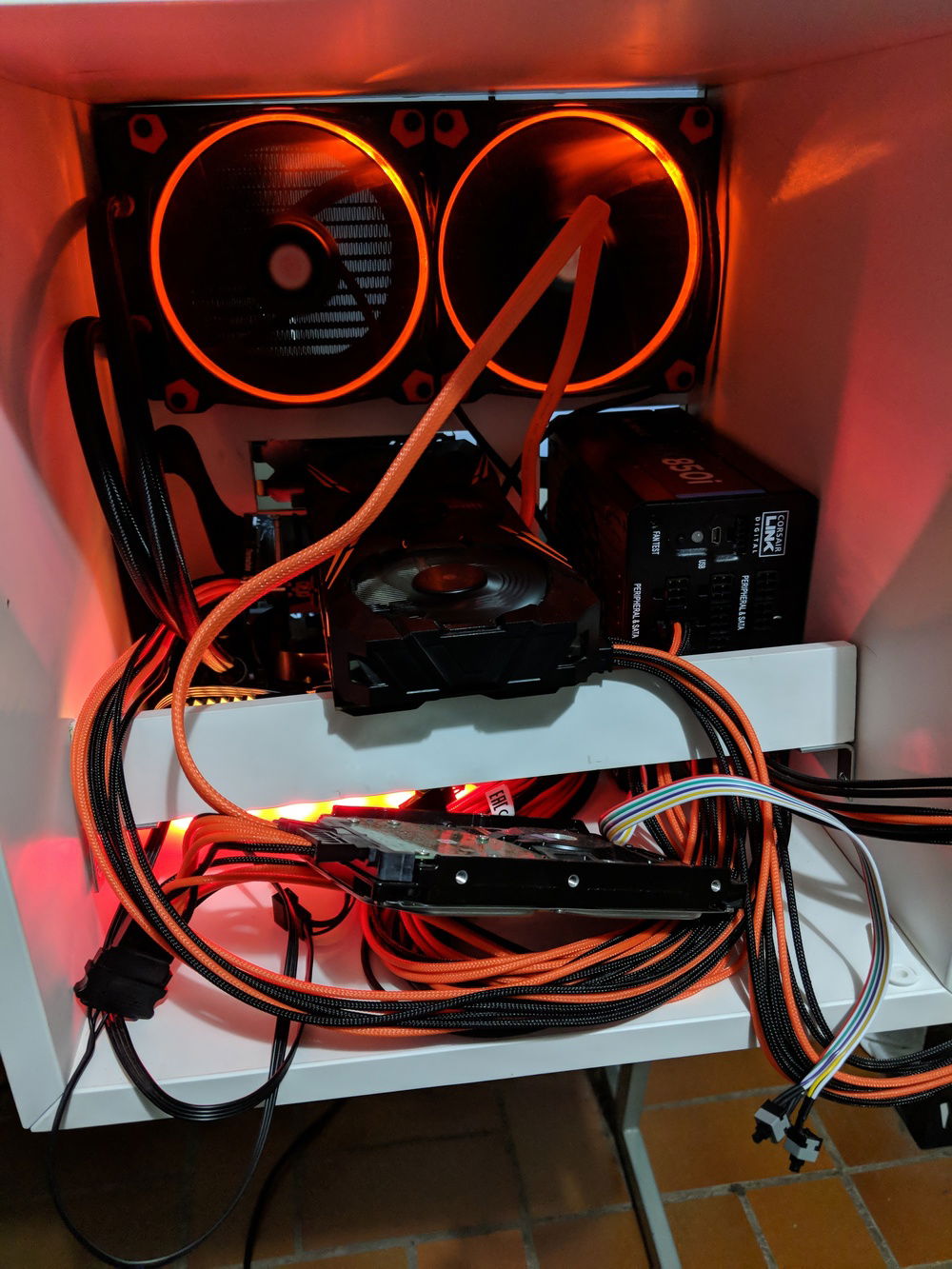 Build Log 4 - Thank god even more! ITS ALIVE!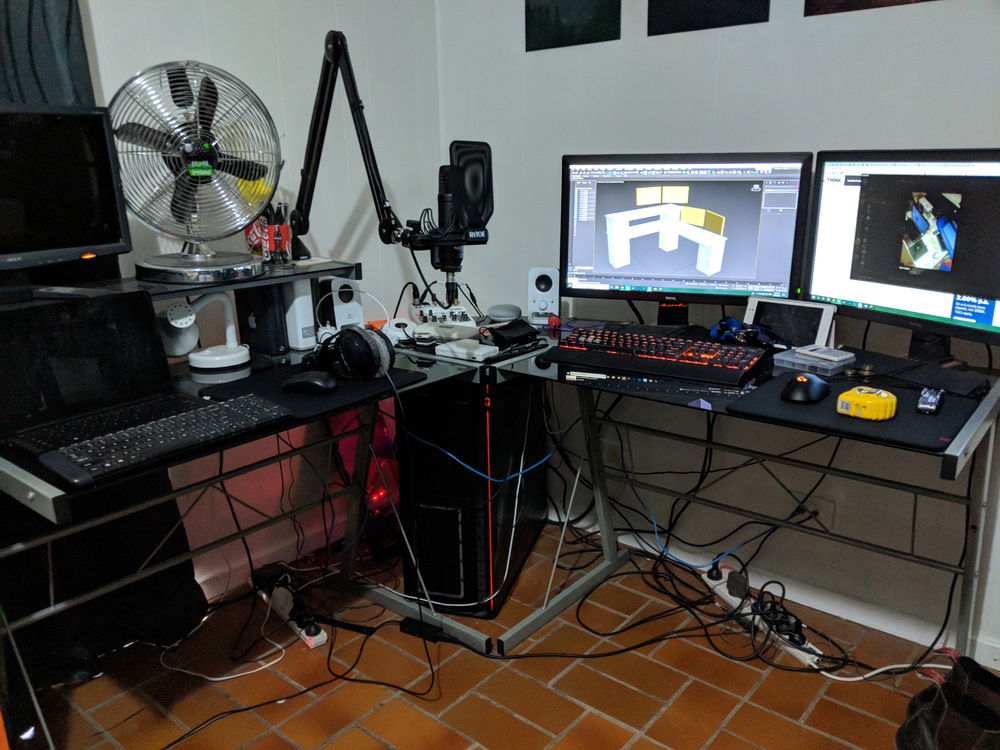 Old Desk Setup - Yikes, what a mess. On the screen you can see my new setup taking shape! Got sick of the glass desktop, wanted something less fragile, y'know?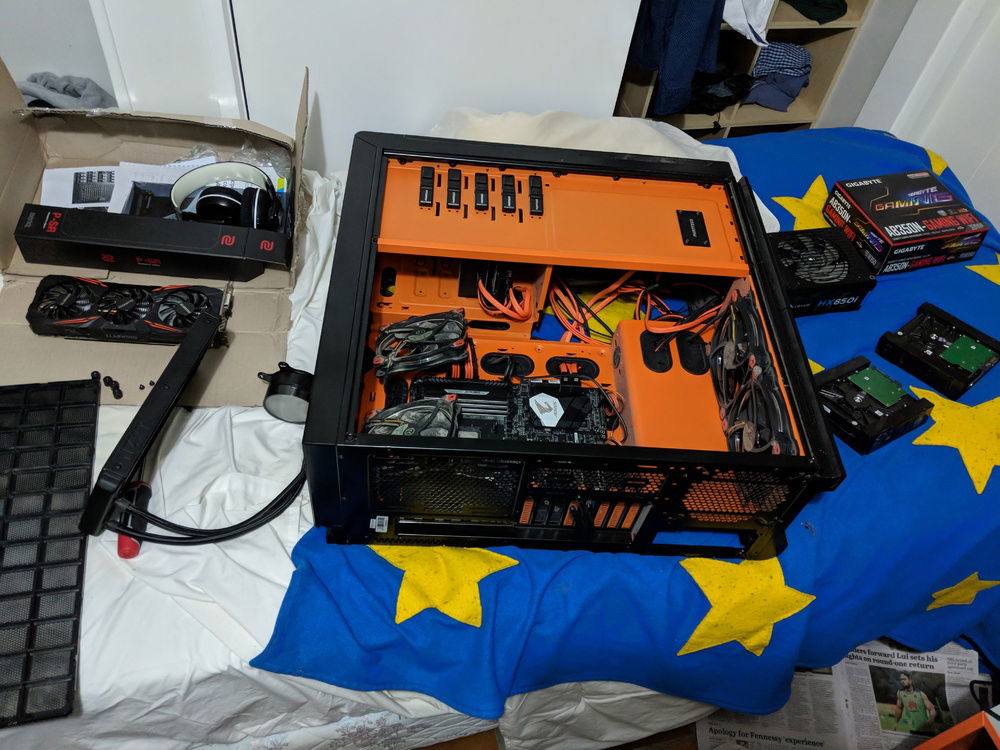 Old Desktop Dismantling - Retiring the old desktop for good. Rest in pieces you magnificent orange disaster.