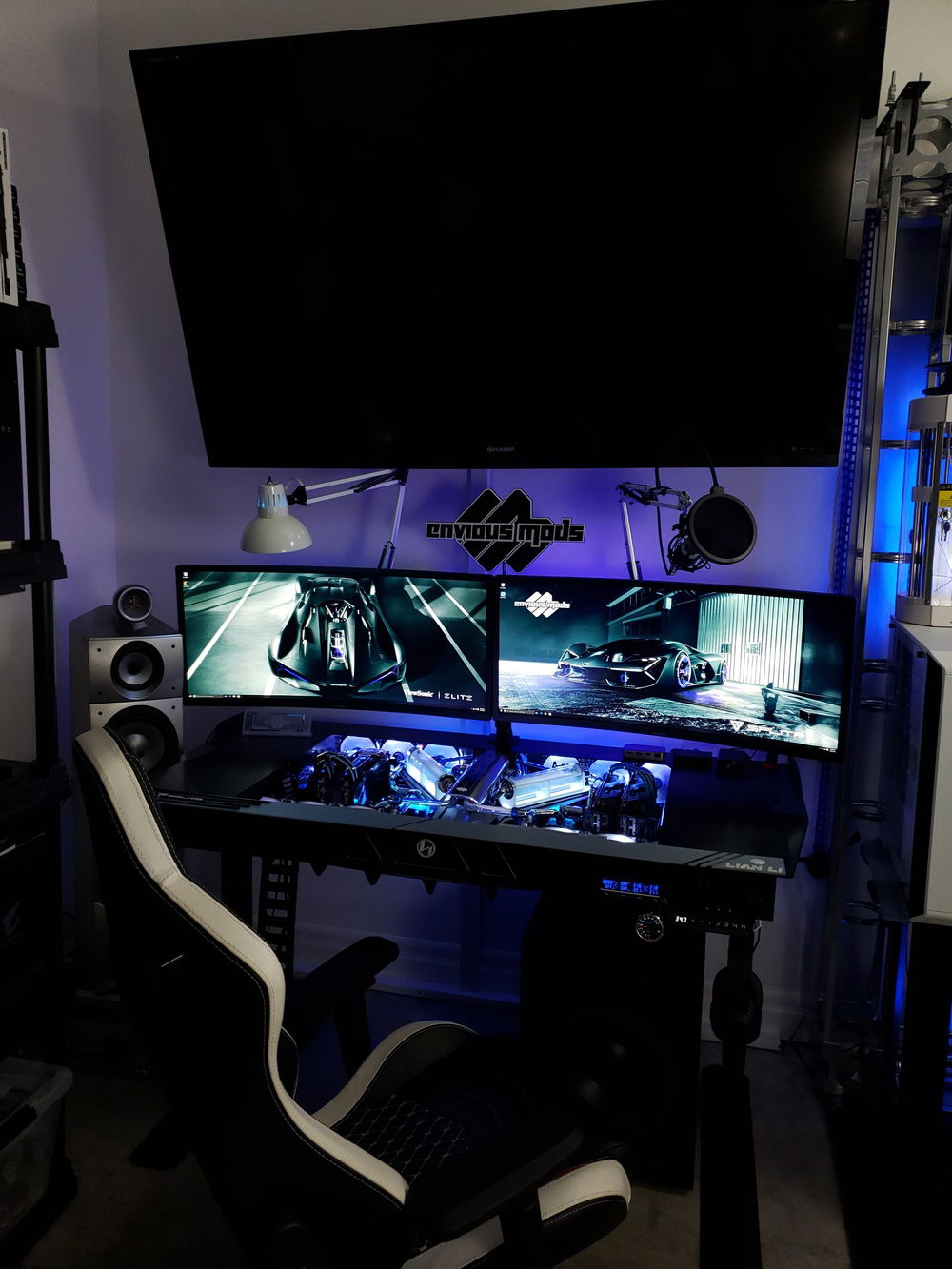 The full setup includes 2 x 35" ultrawide curved Viewsonic monitors and a 70" 240hz flat screen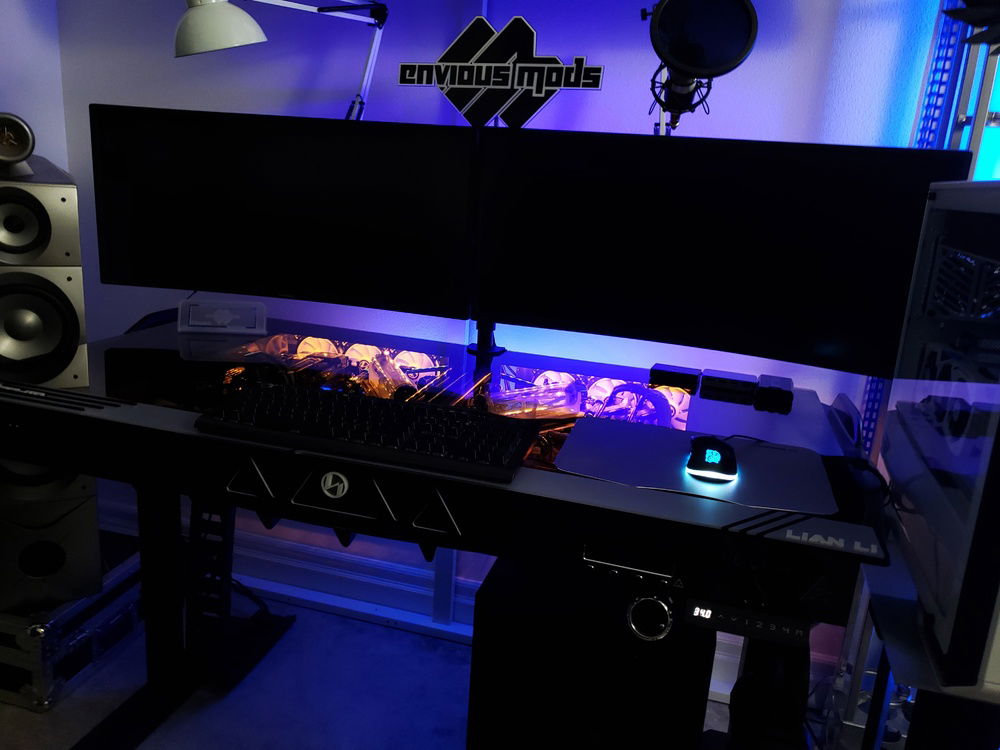 The Splitr desk changes color when its off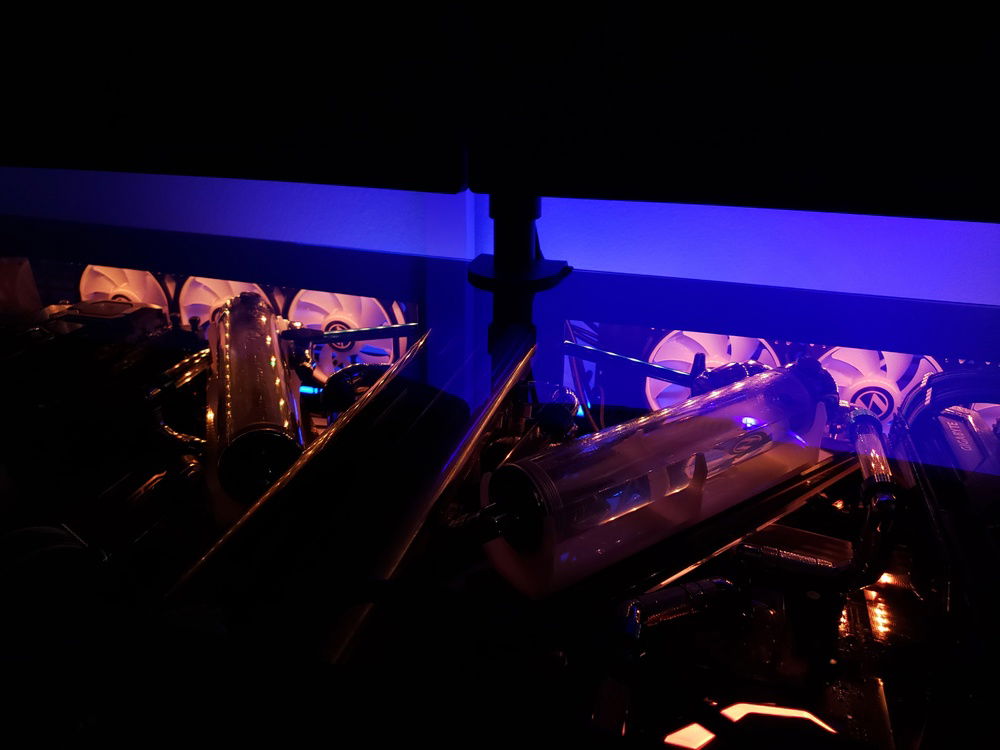 The Splitr desk mod even looks awesome when its turned off.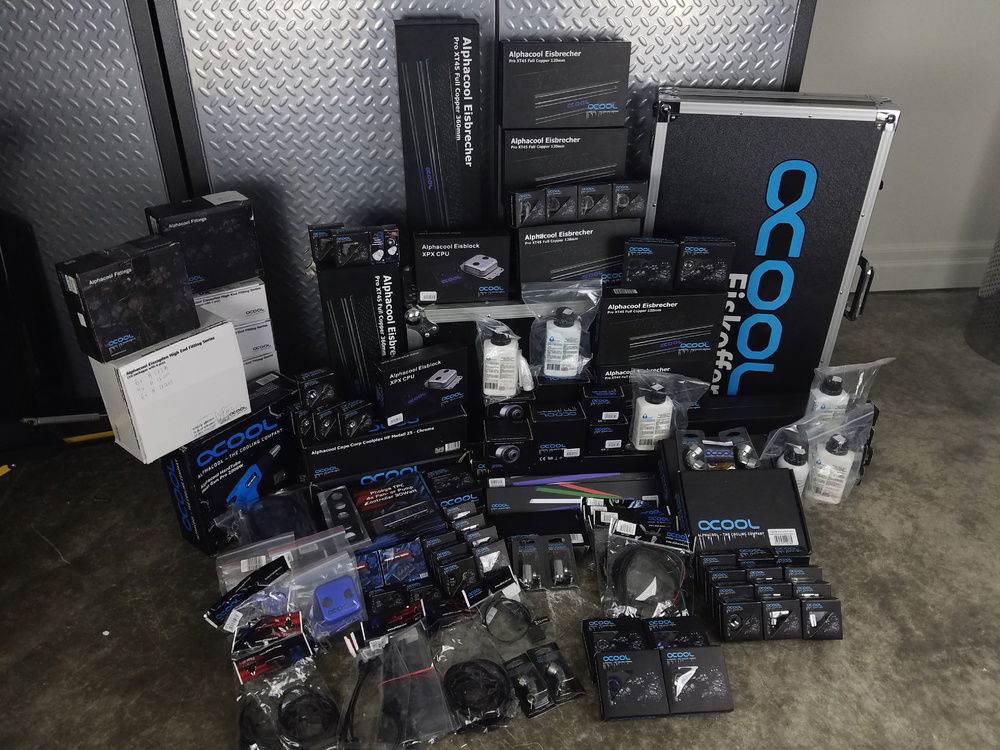 All this Alphacool watercooling is stuffed in the Splitr desk mod!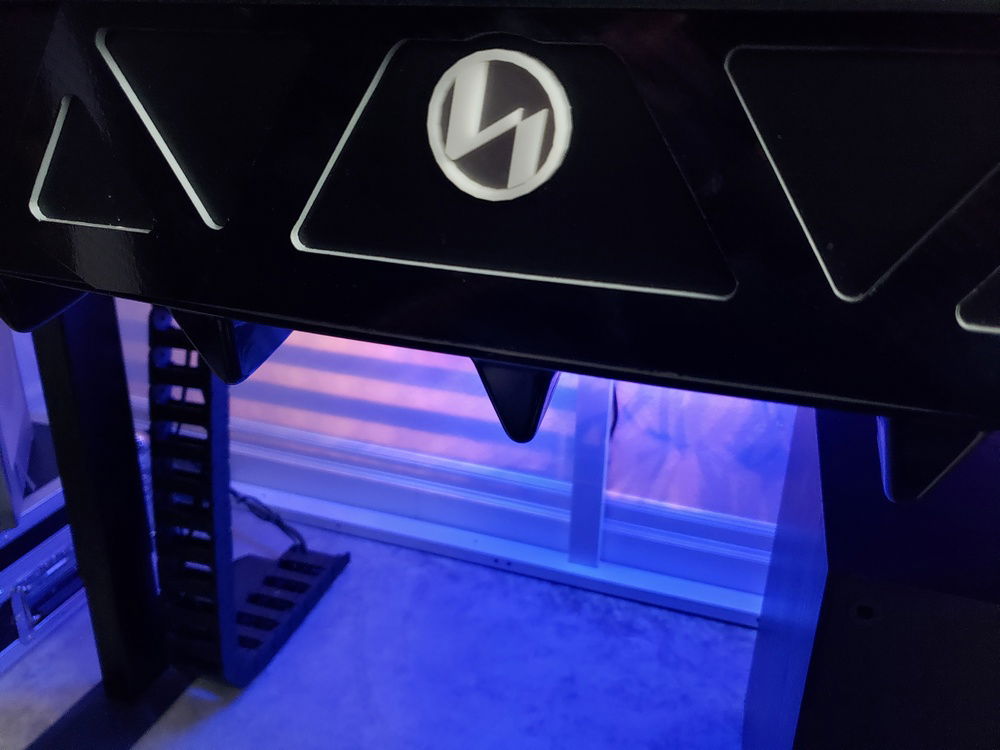 You can see the custom exotic car diffusers under the front if the desk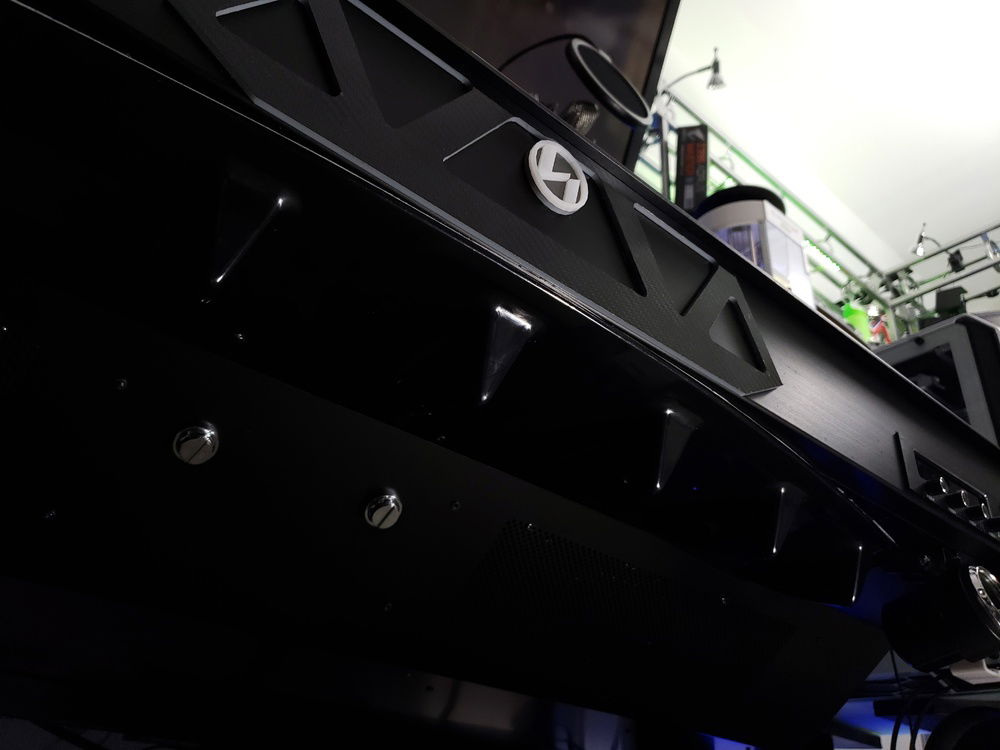 The custom supercar diffusers line the bottom of the Splitr desk mod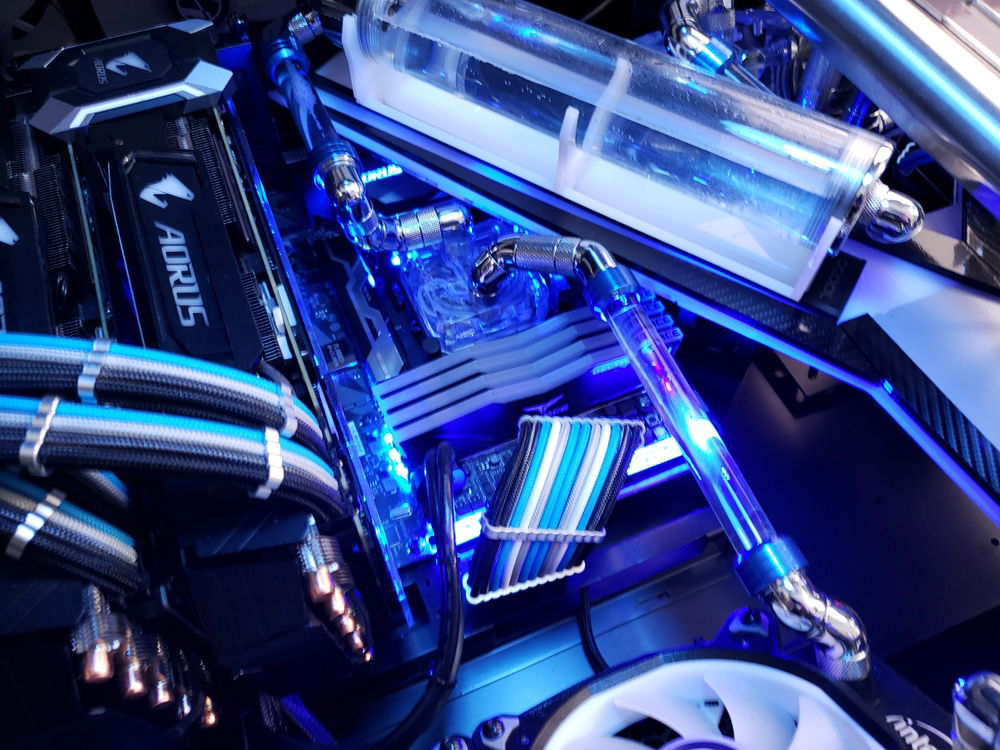 A full look at the gaming side of the Splitr desk mod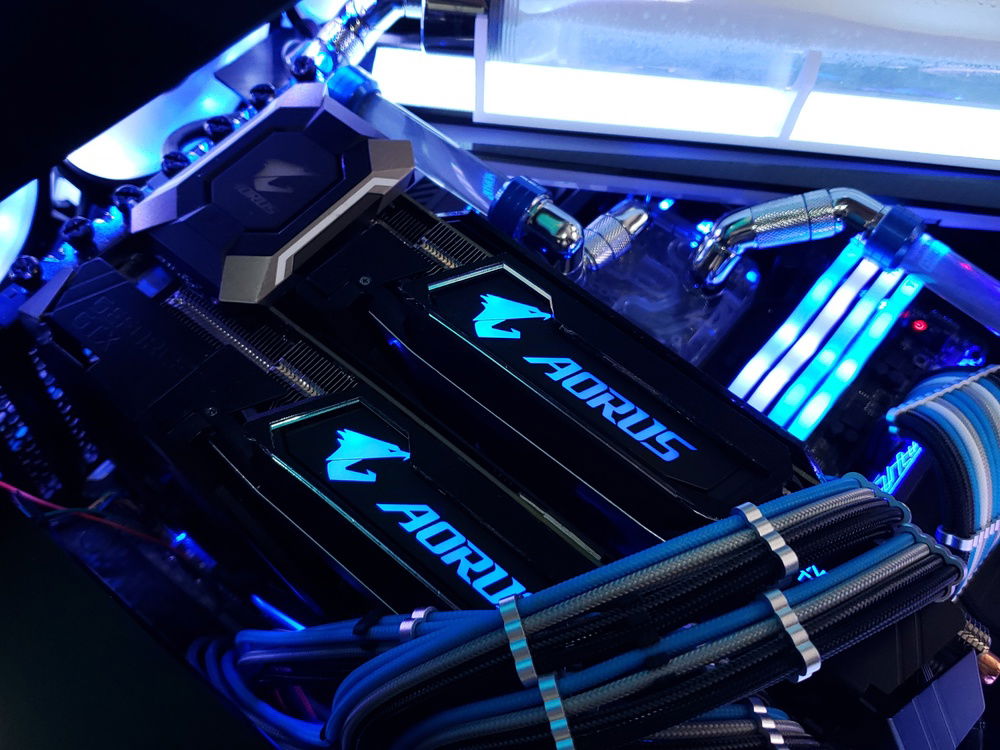 The 2 x 1080 Aorus GPUs make up the Gaming PC with an 8700k CPU & a Z370 Gaming 7 wifi mobo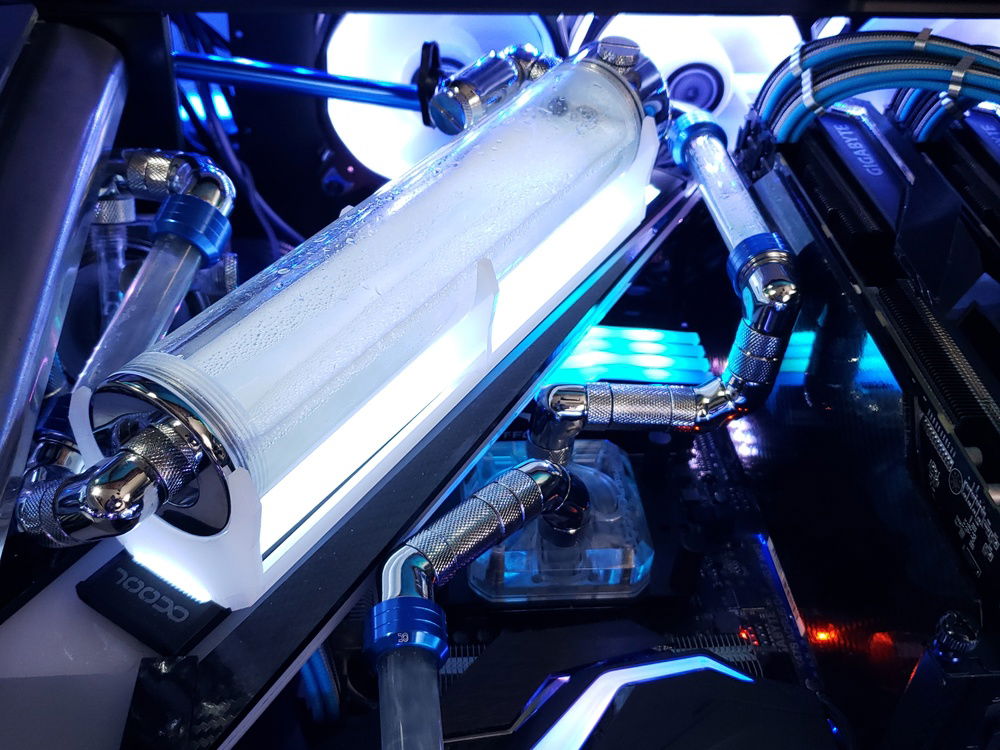 A full look at the Workstation side of the Splitr desk mod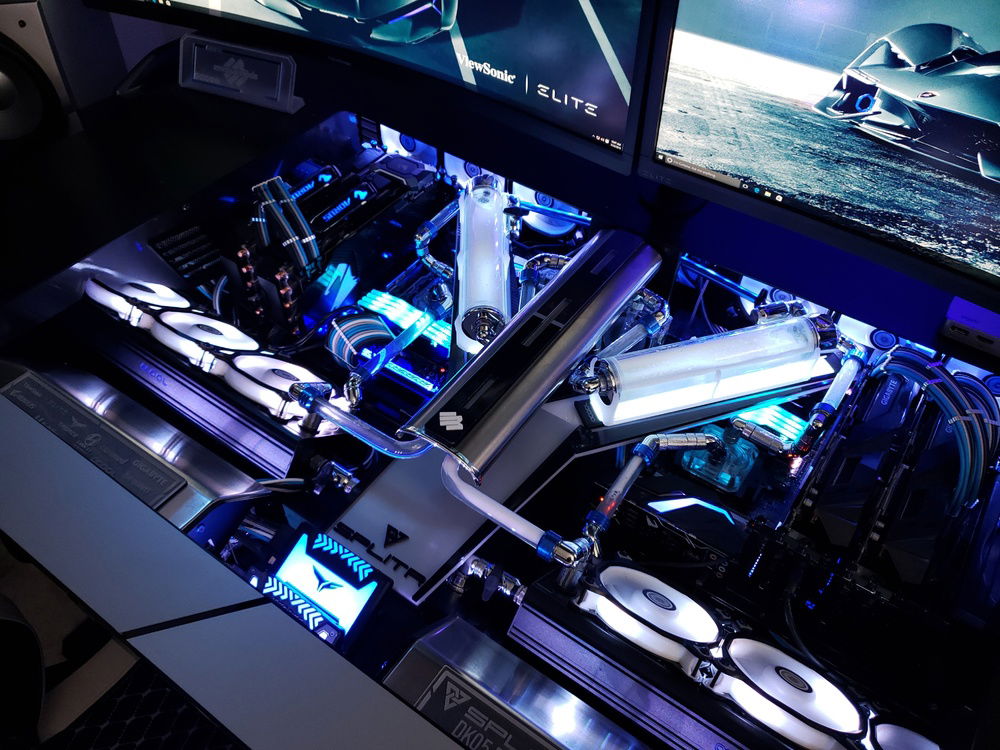 The full dual system setup. One gaming rig and one workstation which share 2 x 4tb external drives & a SoundBlaster G5 sound card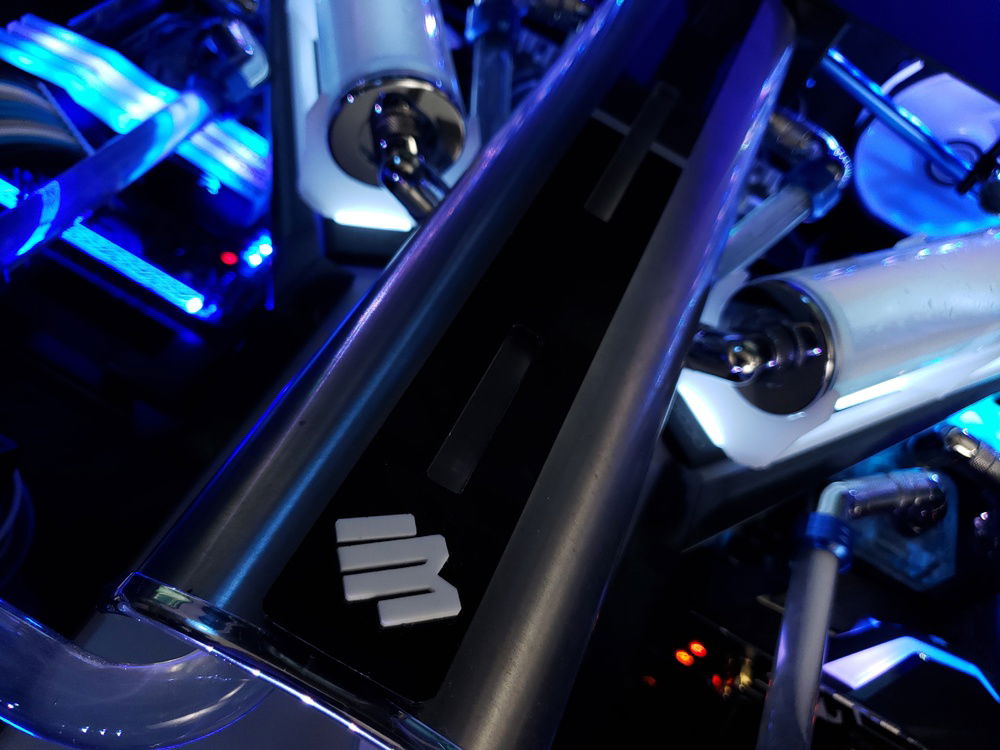 The hand shaped metal shroud is covering both loops where they converge to the dual d5 pumps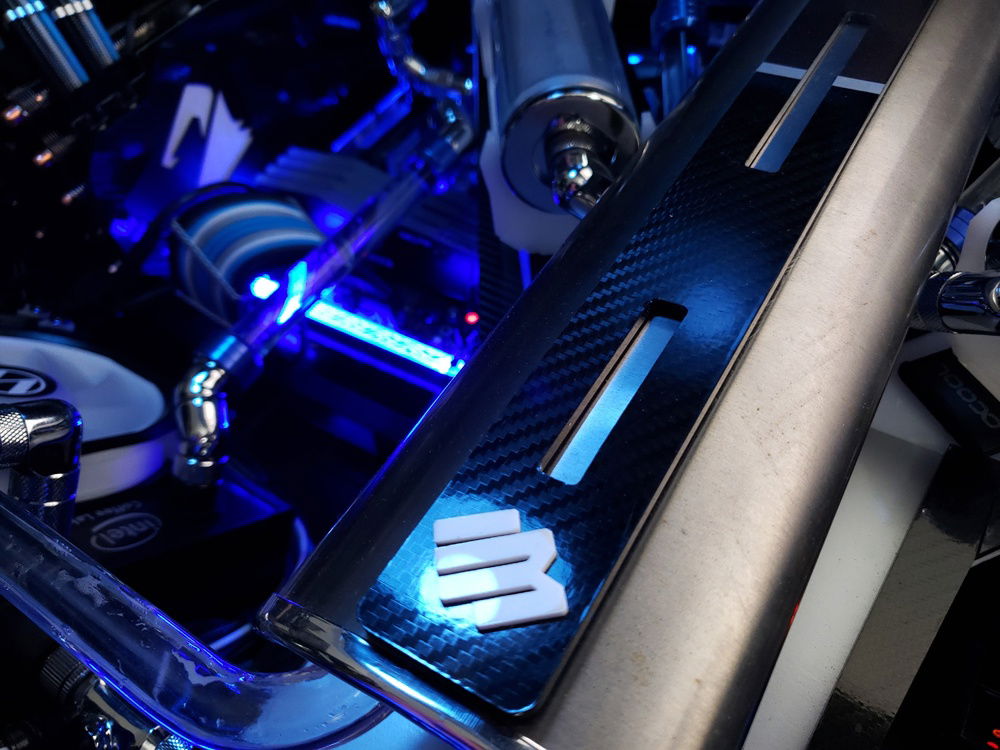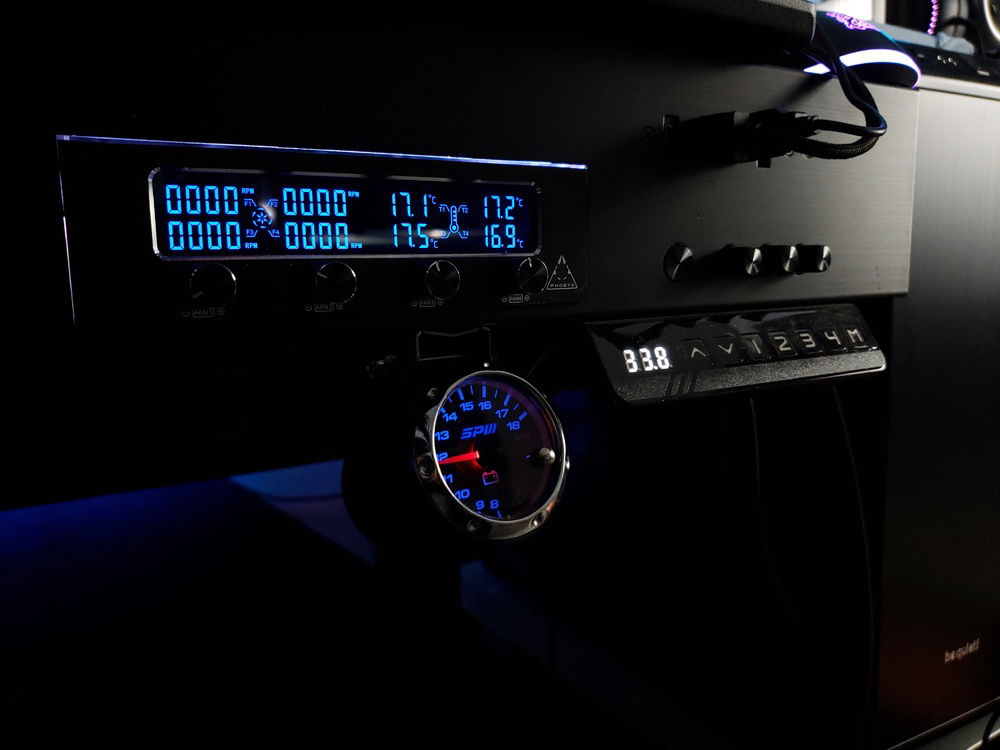 A Phoybia fan controller, temp sensor and modded piller pod amp gauge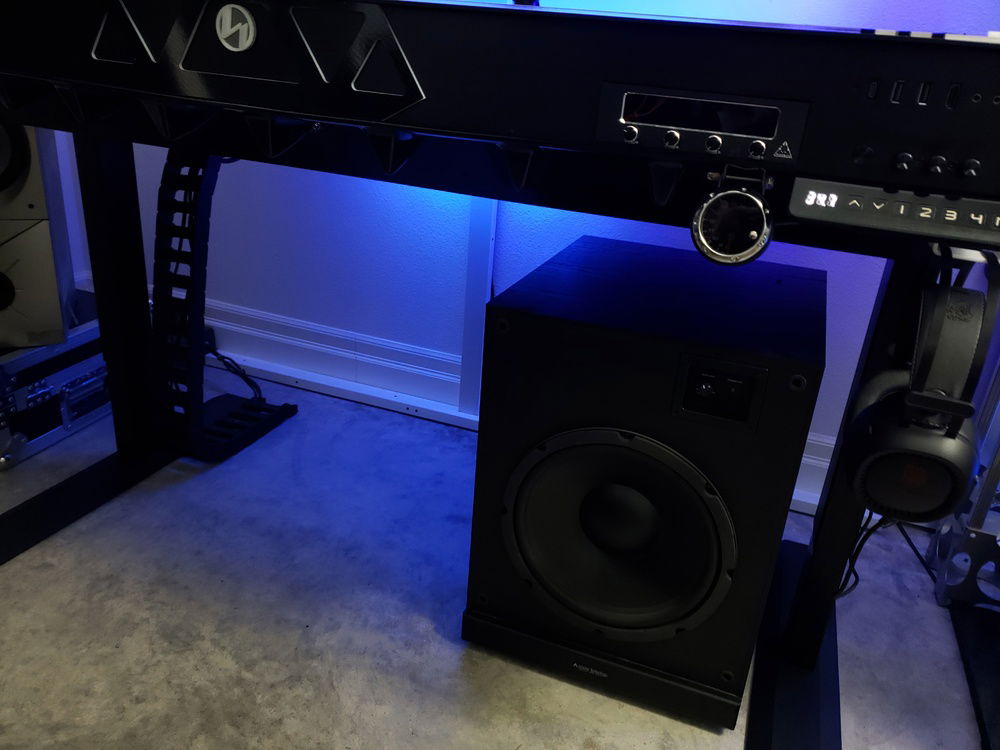 12" Atlantic technology sub, custom pod amp gauges and flexible cable management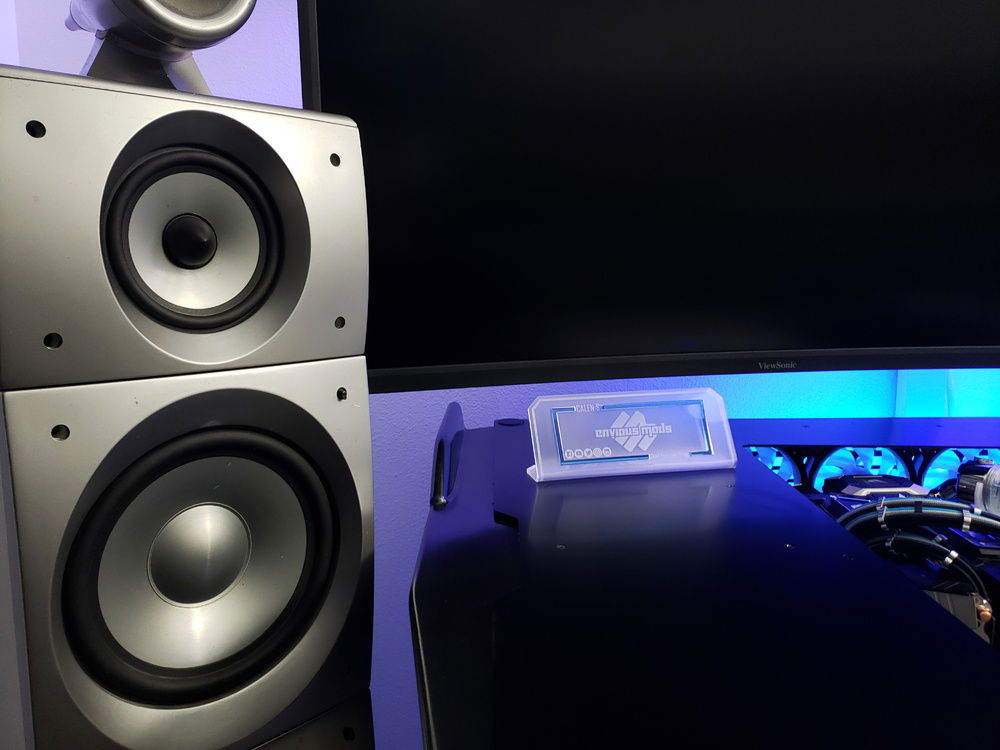 I had to make a custom name plate for my new Splitr setup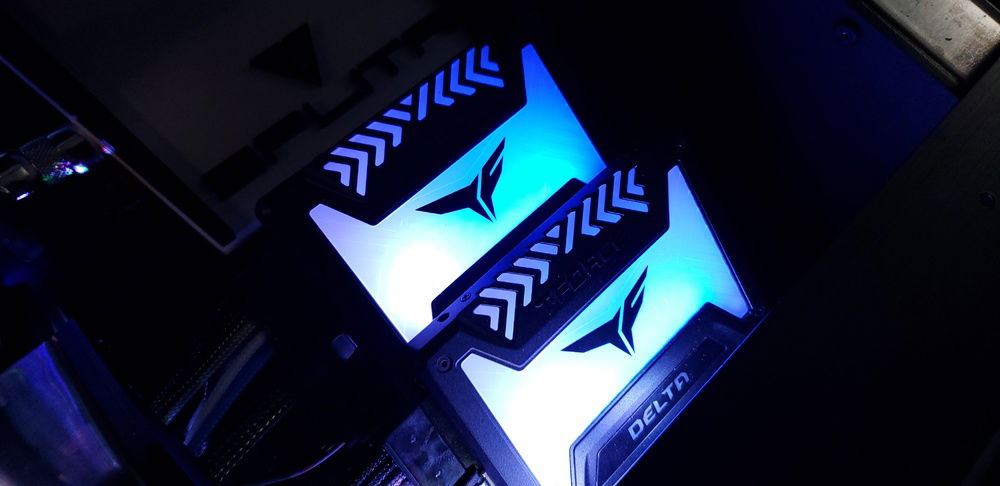 2 teamgroup Delta SSDs work great for storage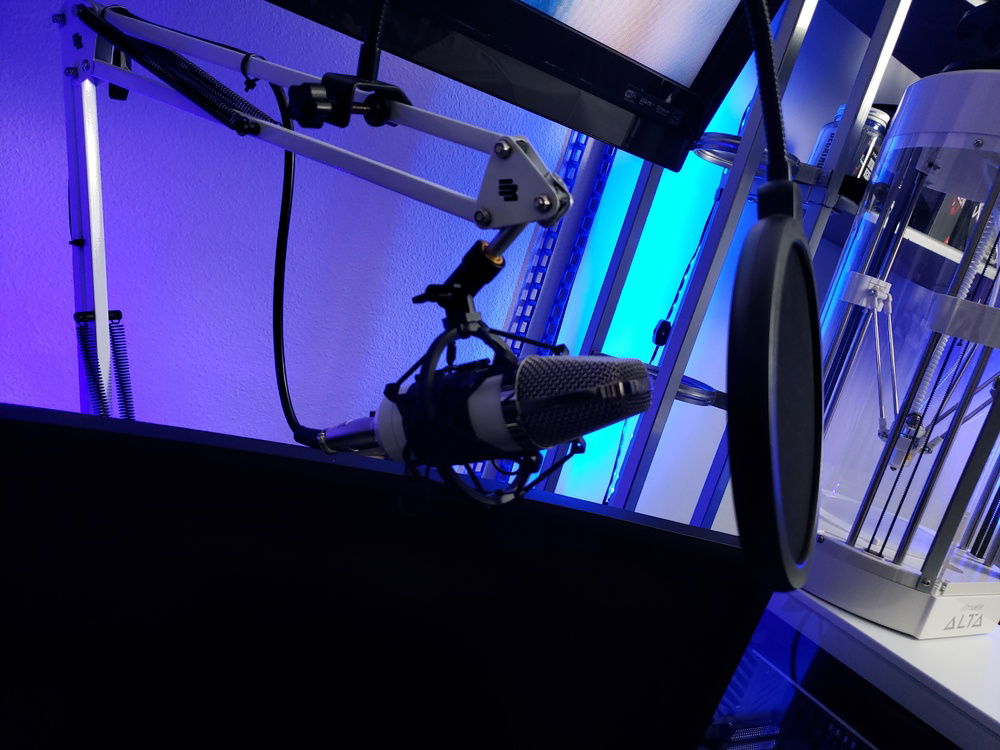 I mounted my matching condenser mic on an arm for convenience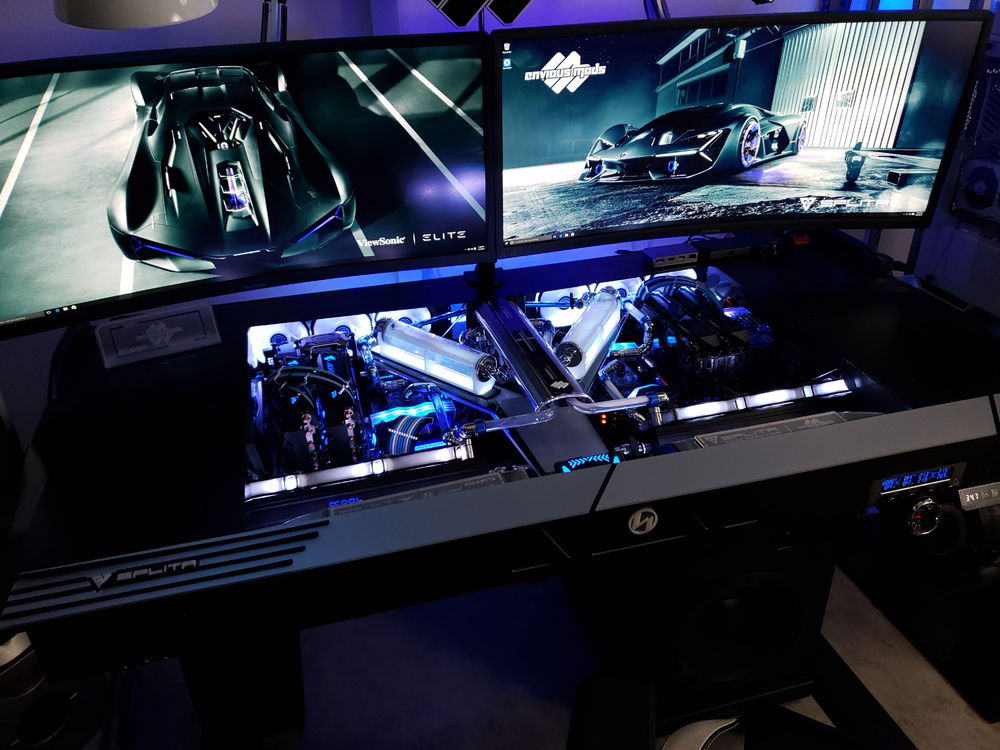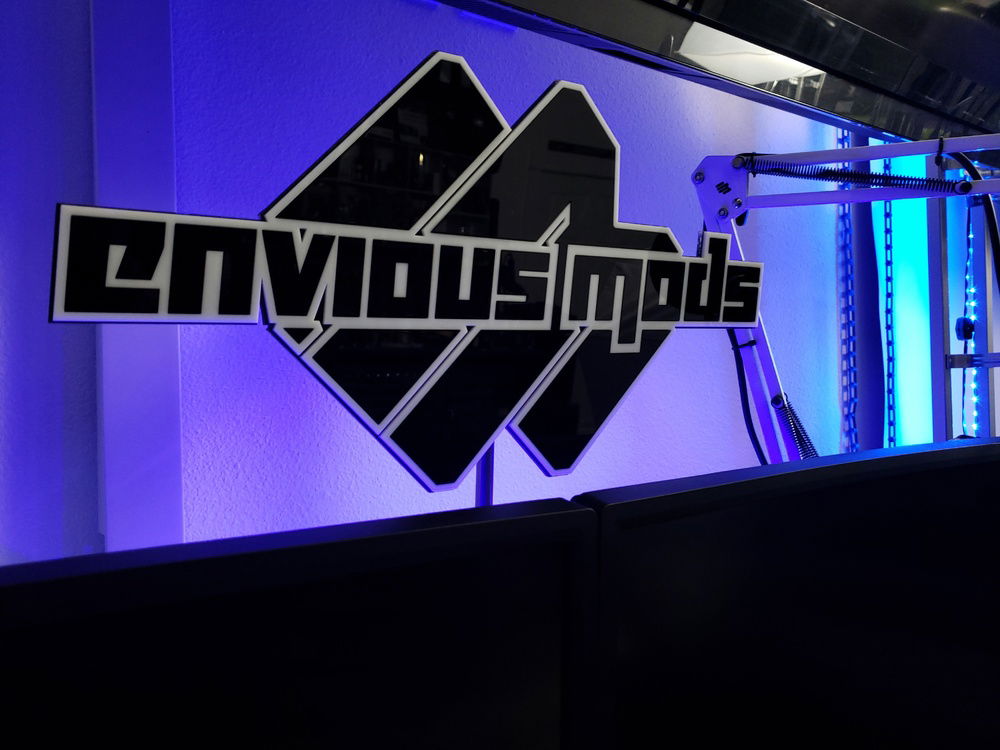 I also made an all acrylic Envious Mods sign for this setup.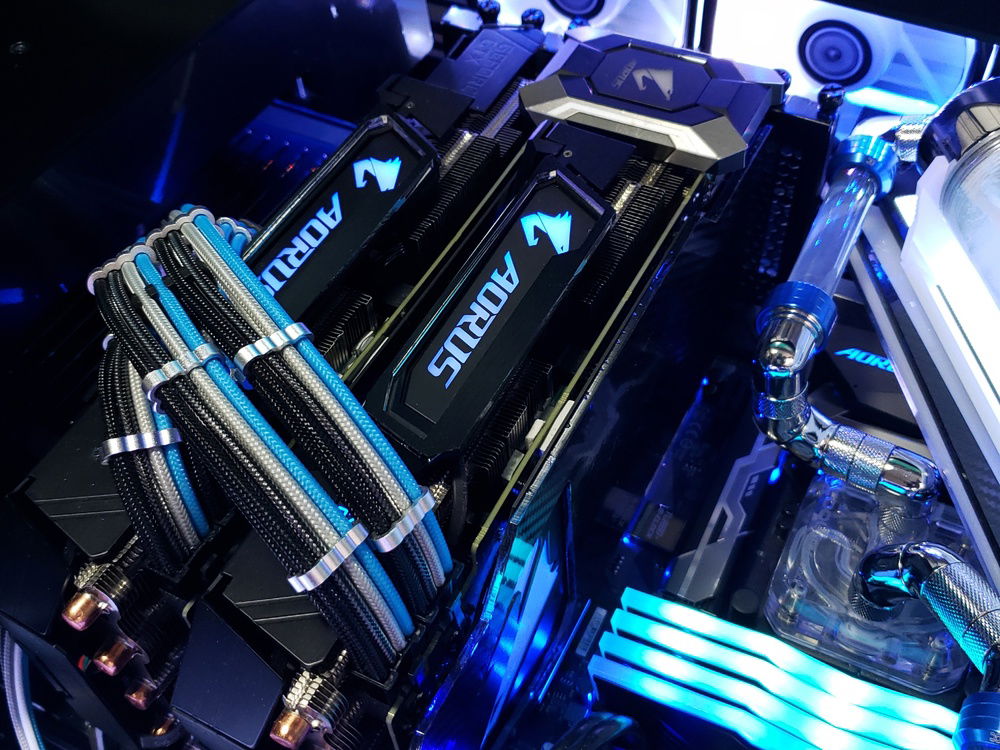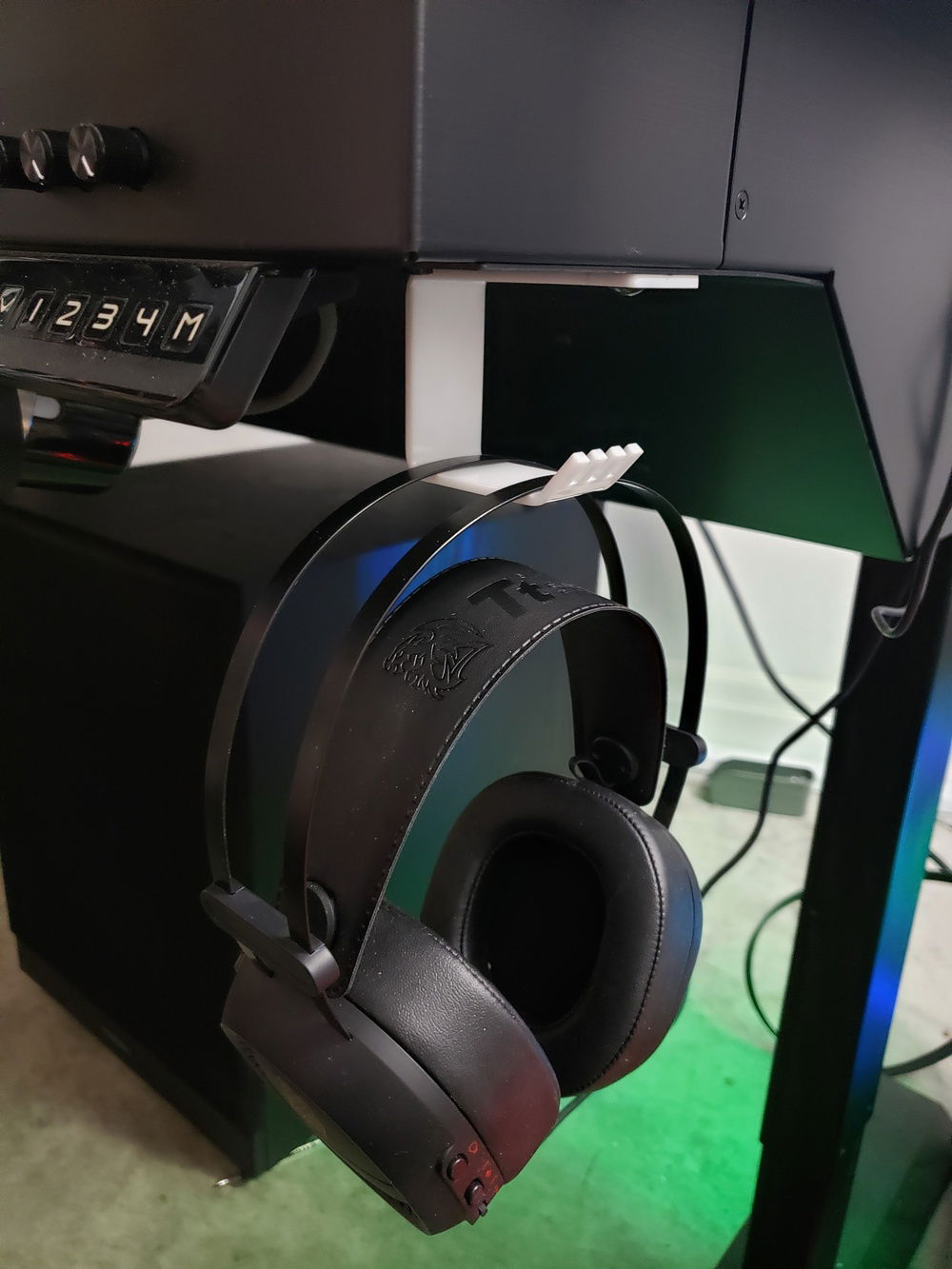 I designed and custom built a headset mount to hold my Thermaltake setup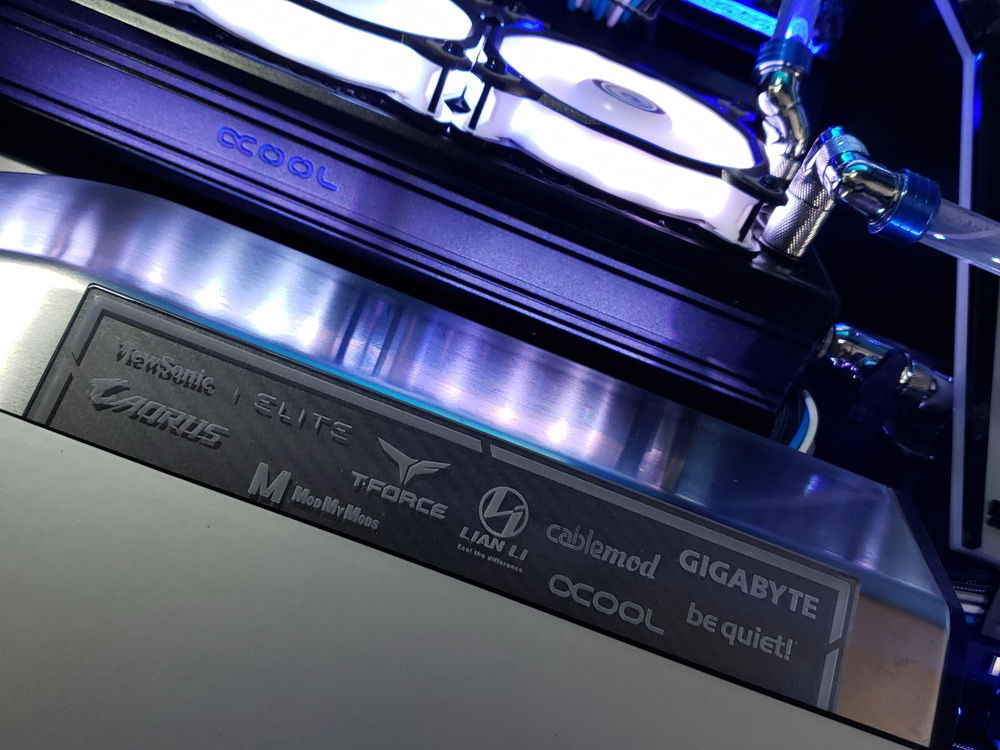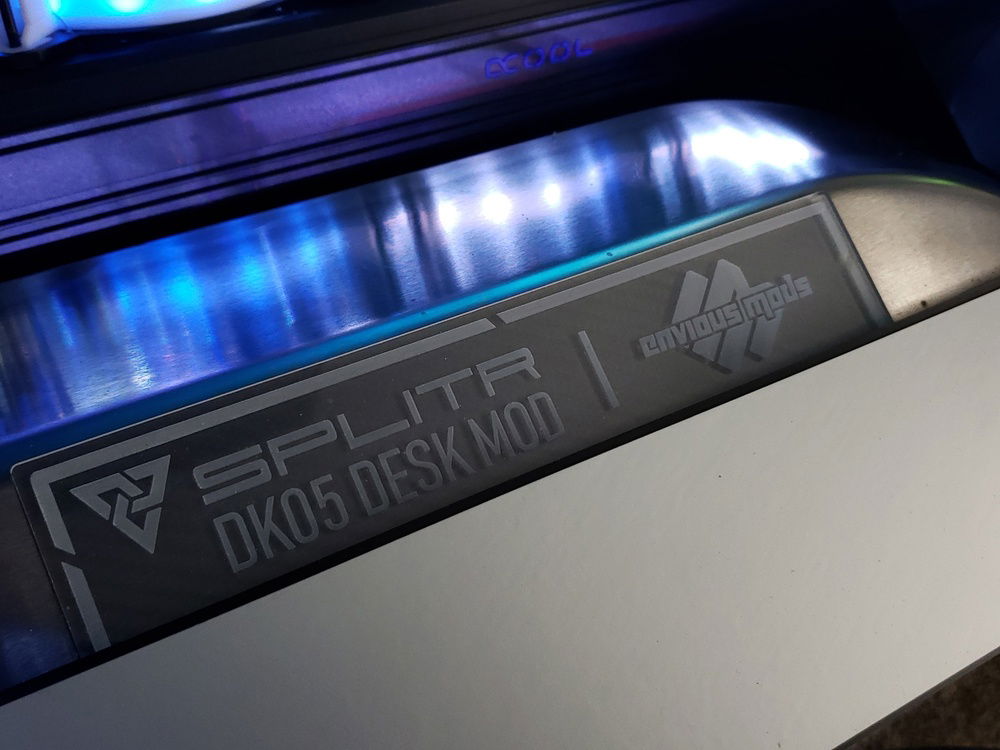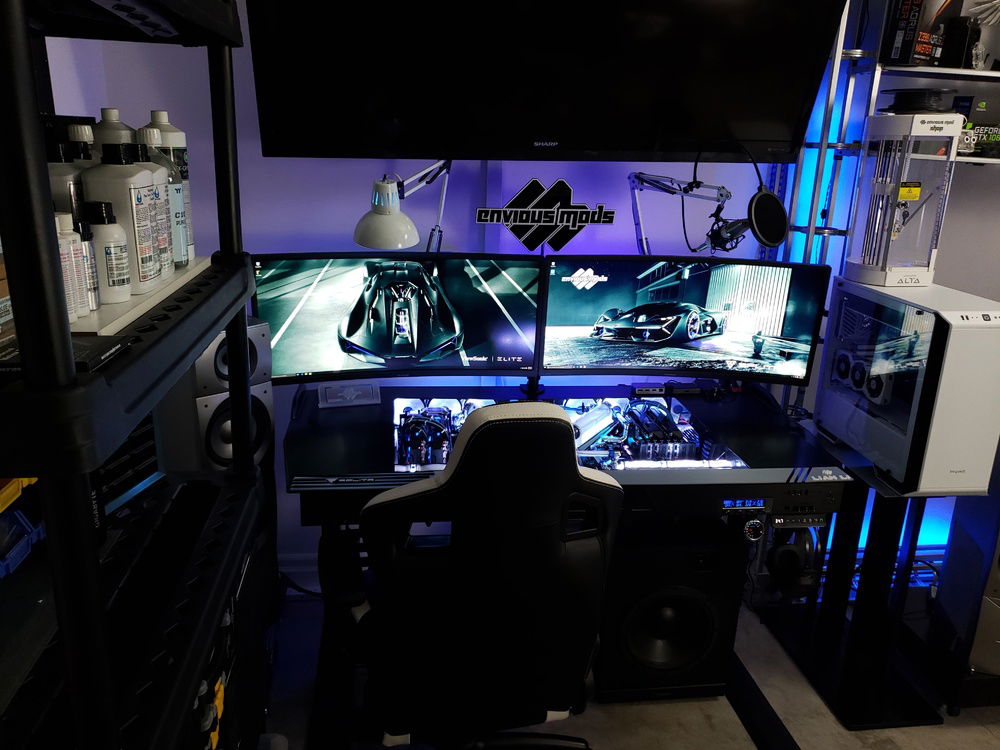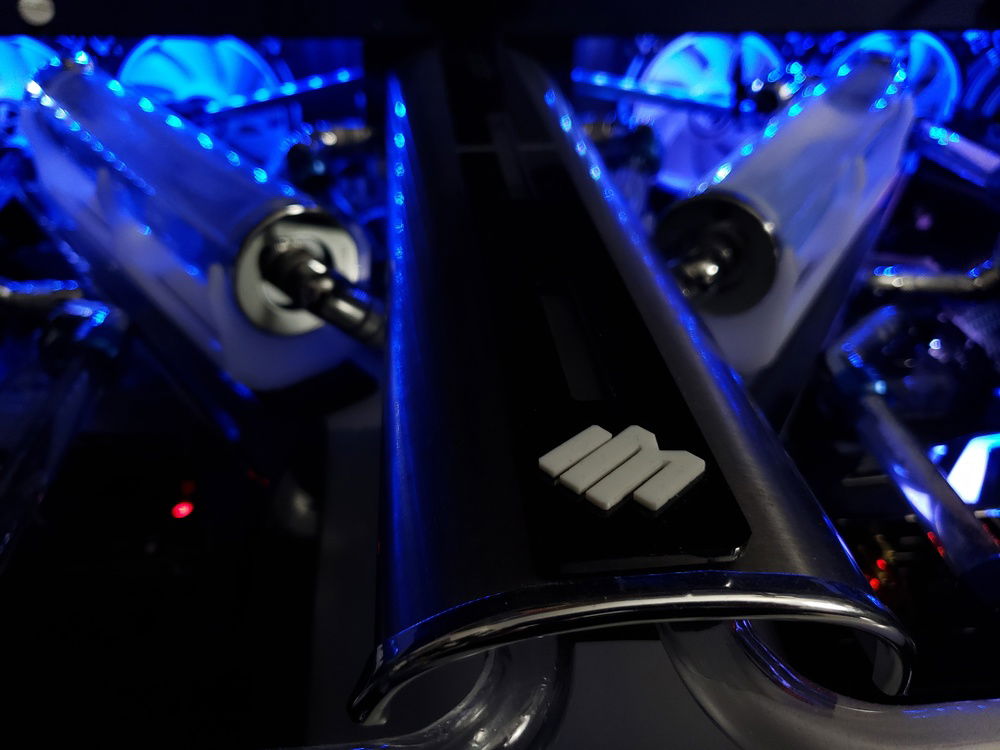 What would a custom mod be without the Envious Mods badge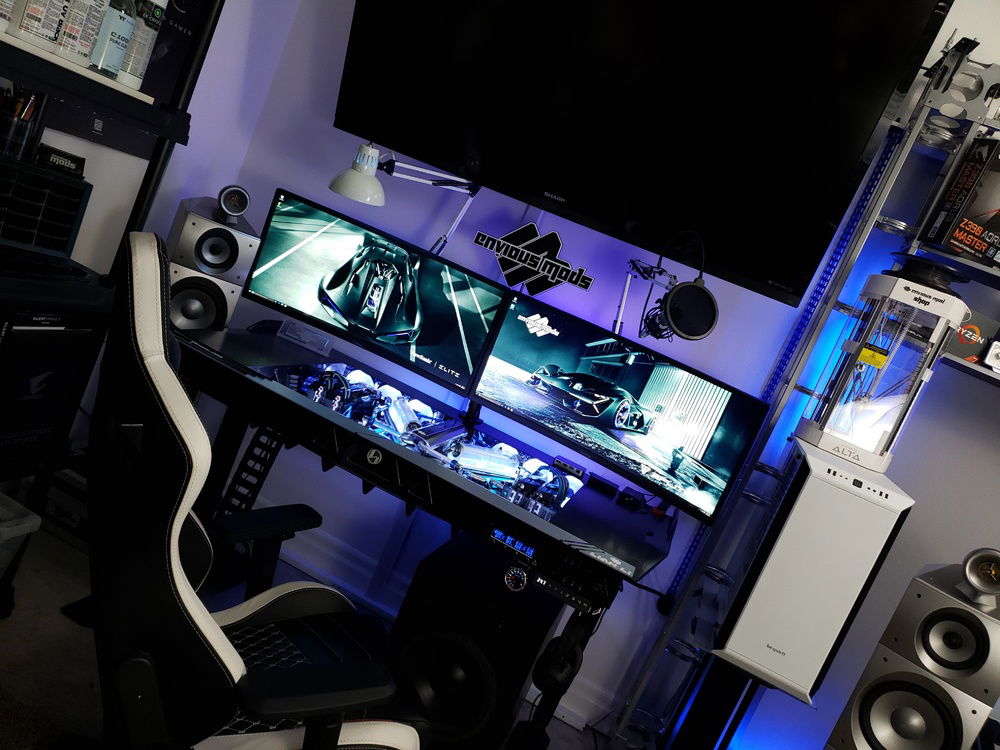 The full Gaming & Workstation setup called Splitr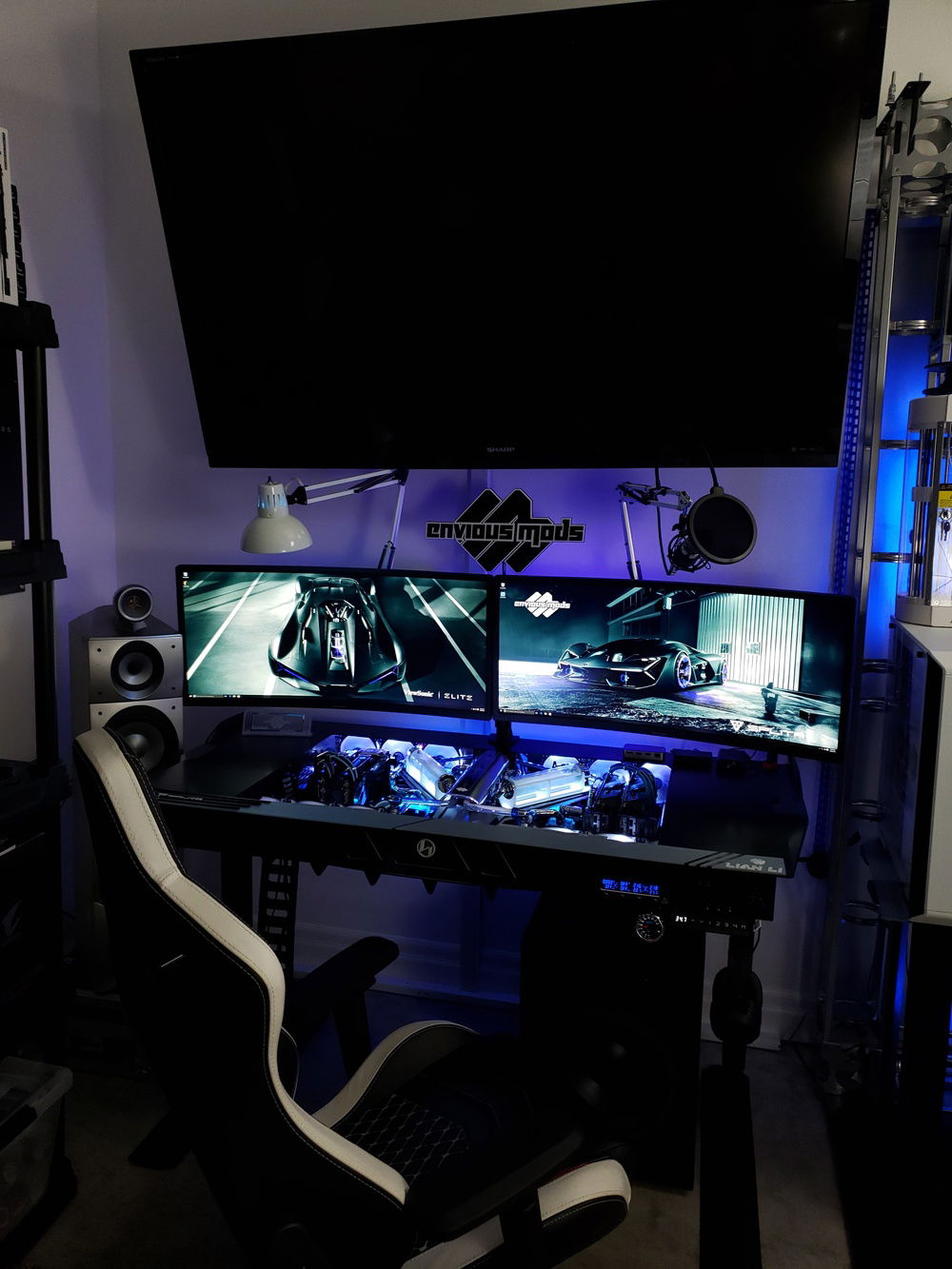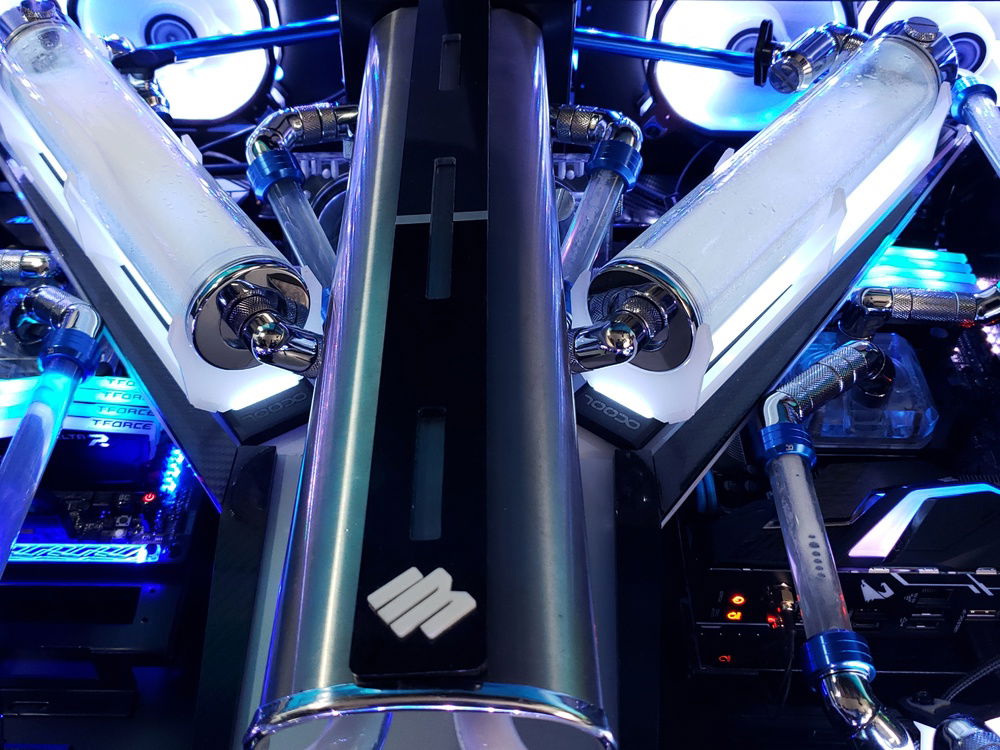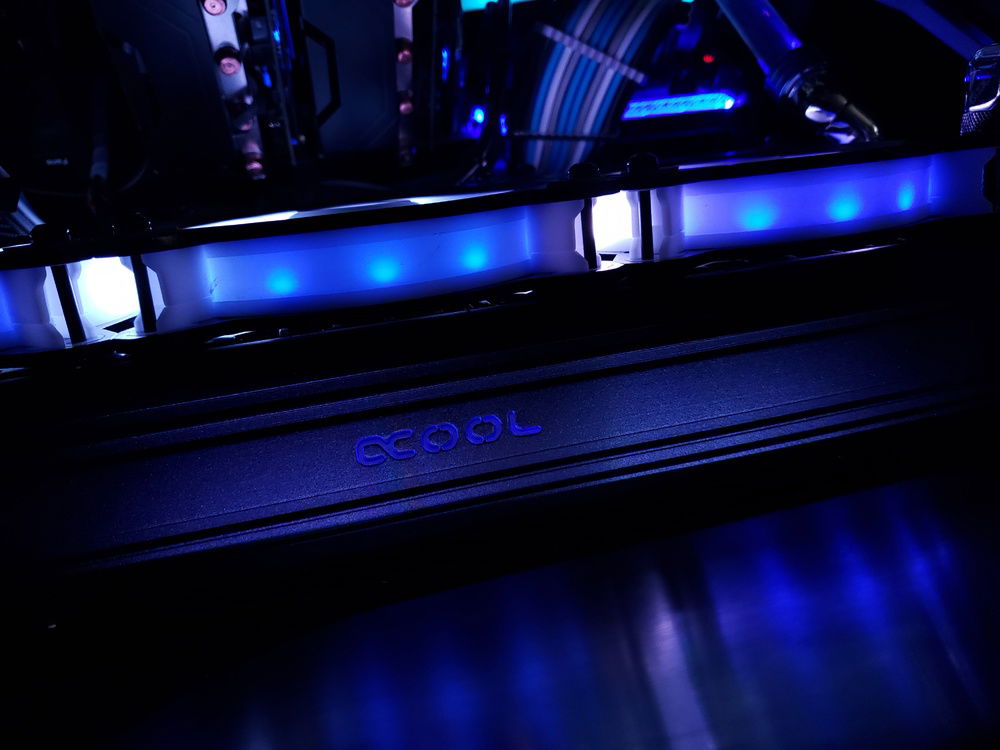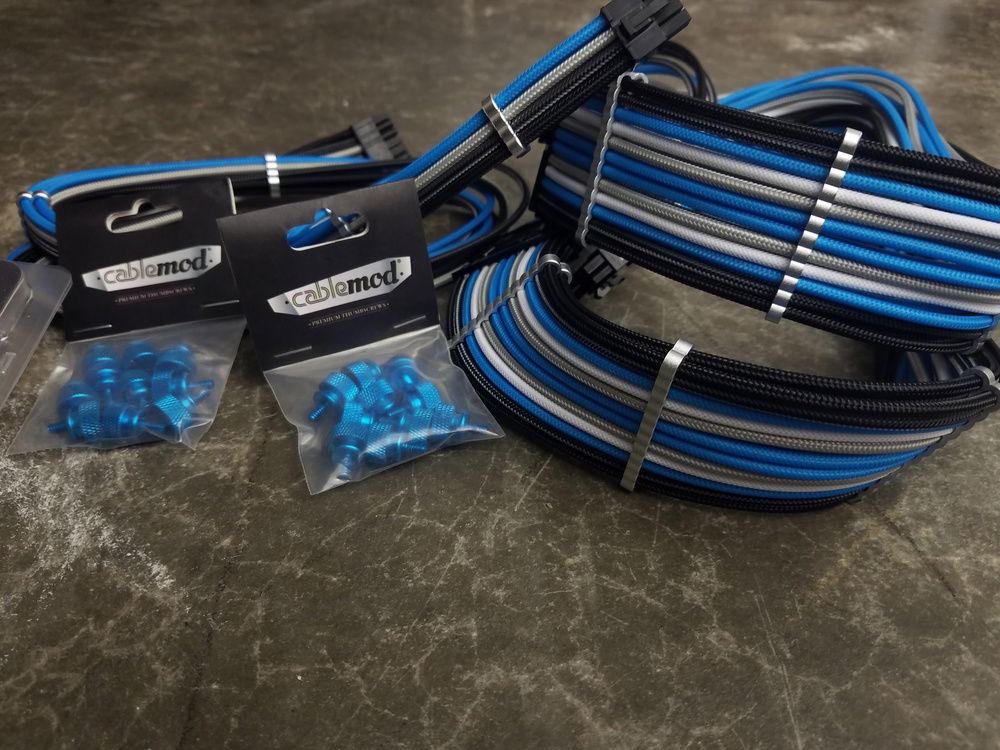 For both systems I used CableMods Pro Series cables along with matching thumbscrews and digital led strips.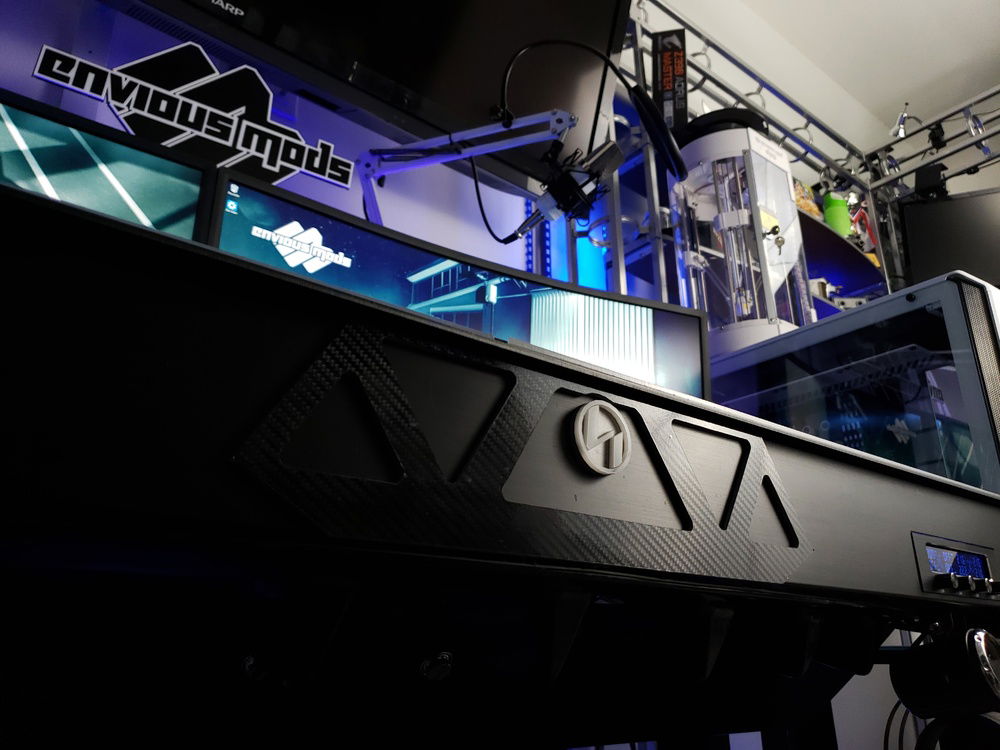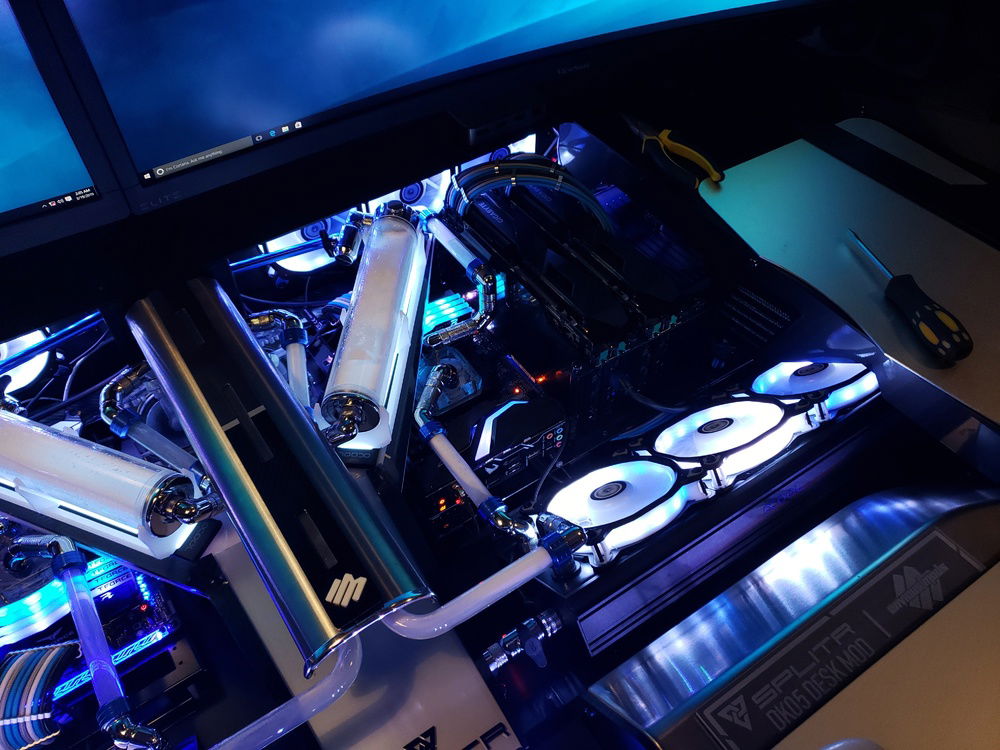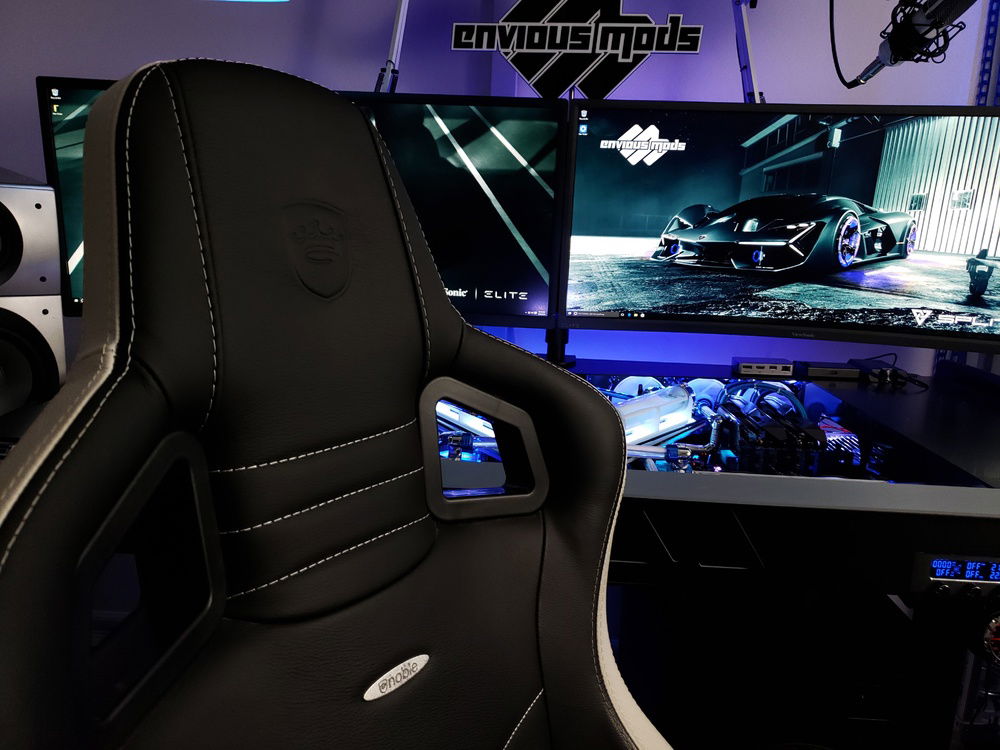 What would a rig be without a Nobel Epic Leather Edition chair?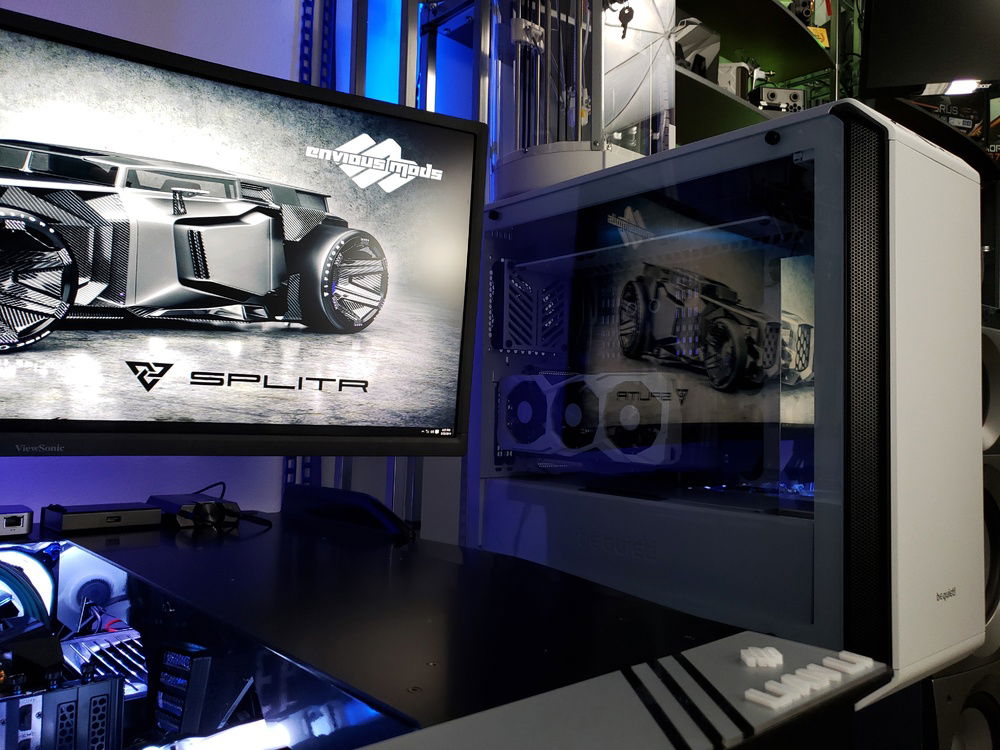 On the side I have a Threadripper setup that's being built in a Limited Production Be Quiet Dark Base 700 white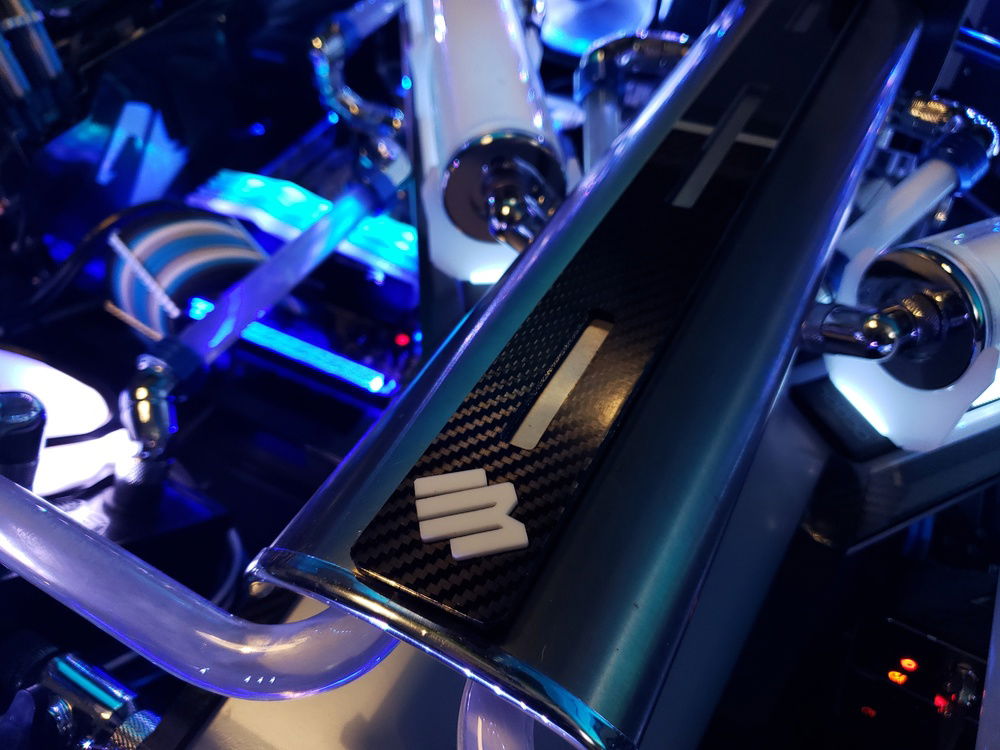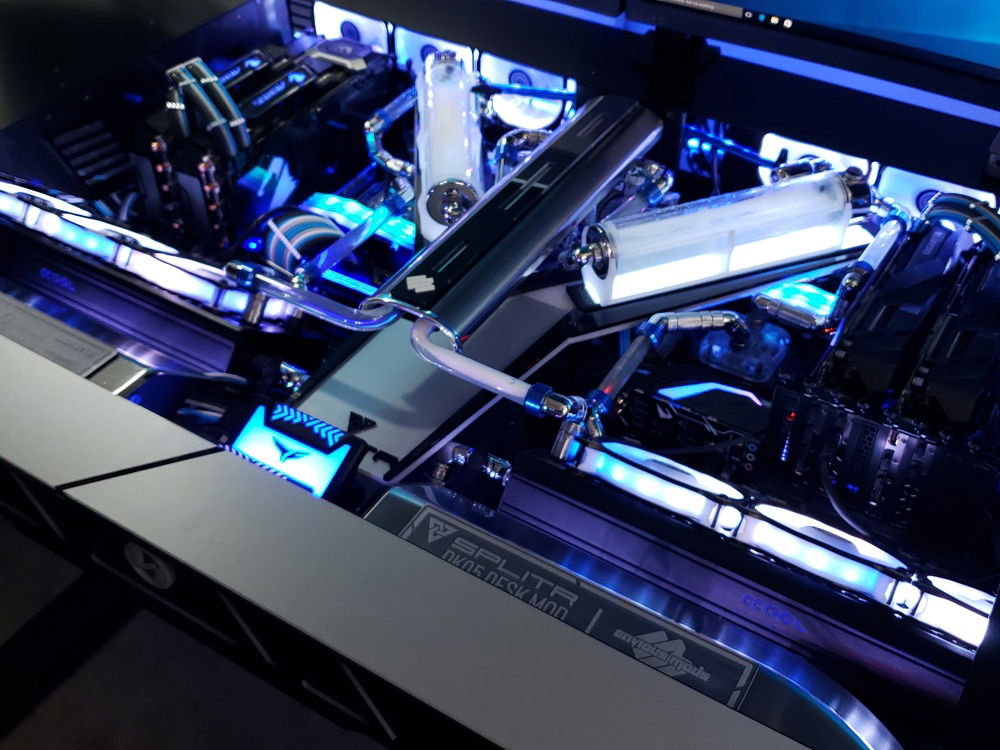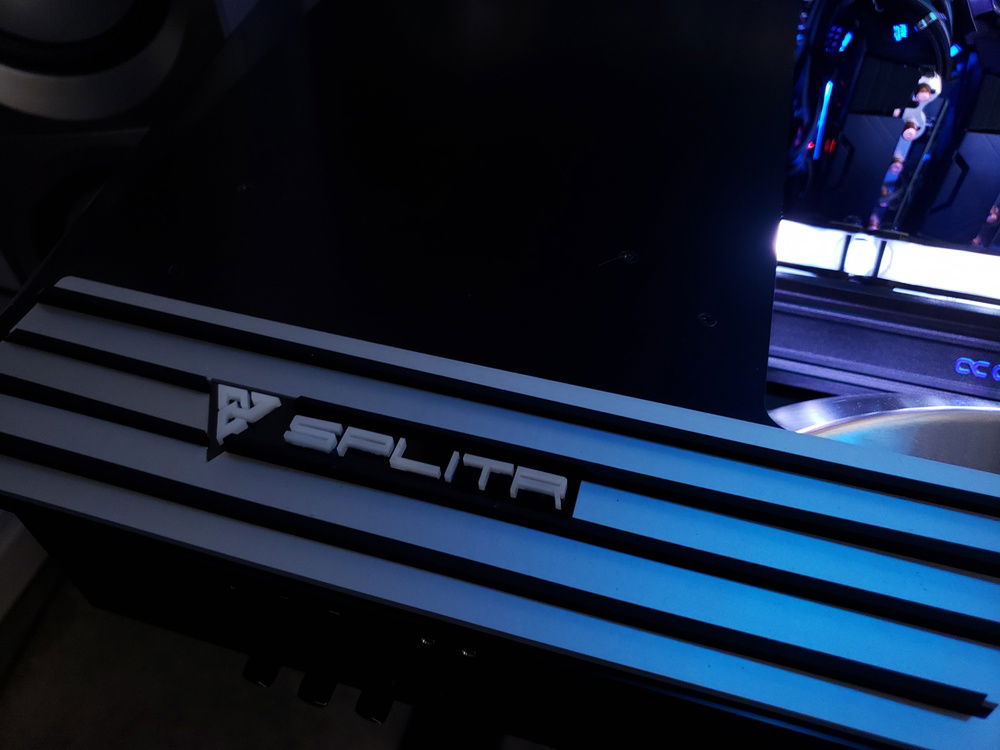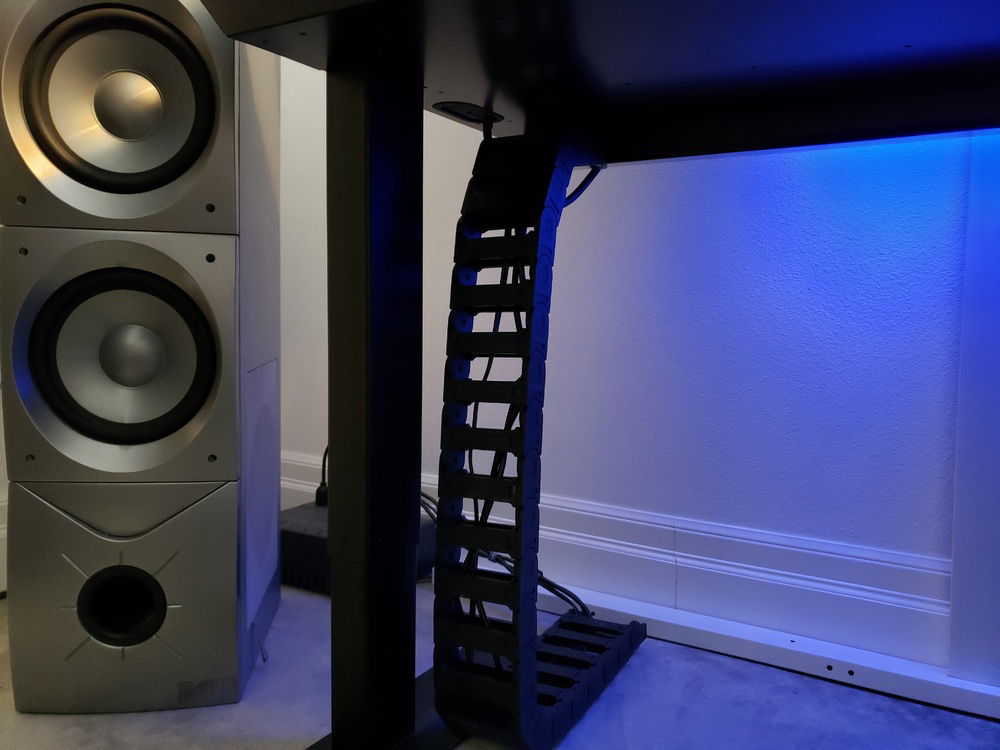 The drag chain flexible cable management system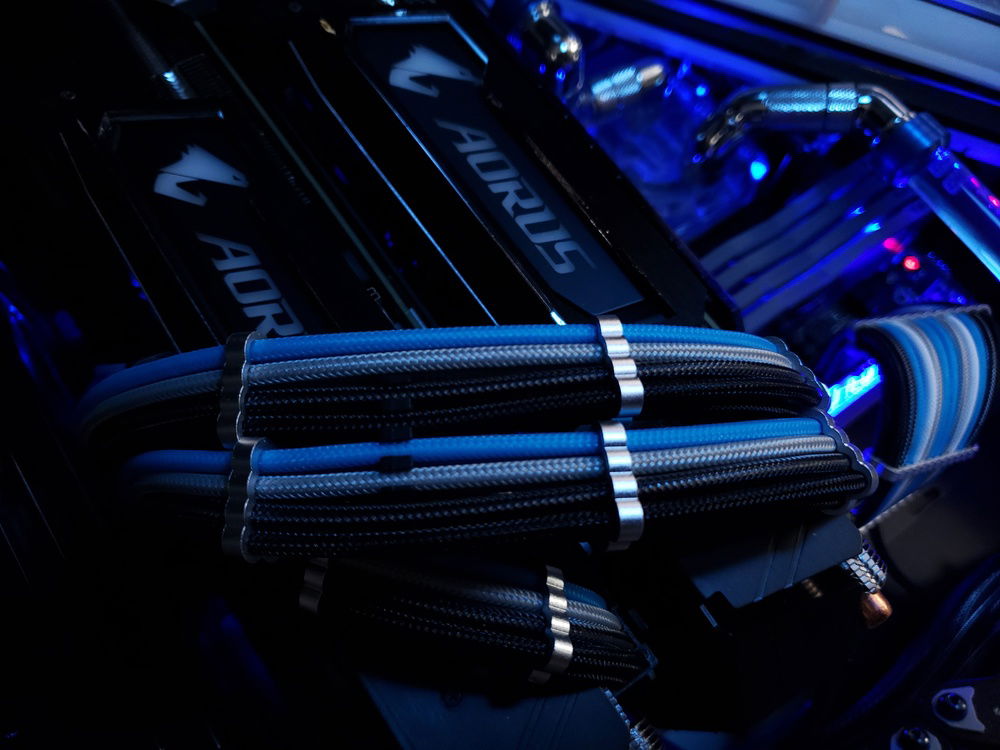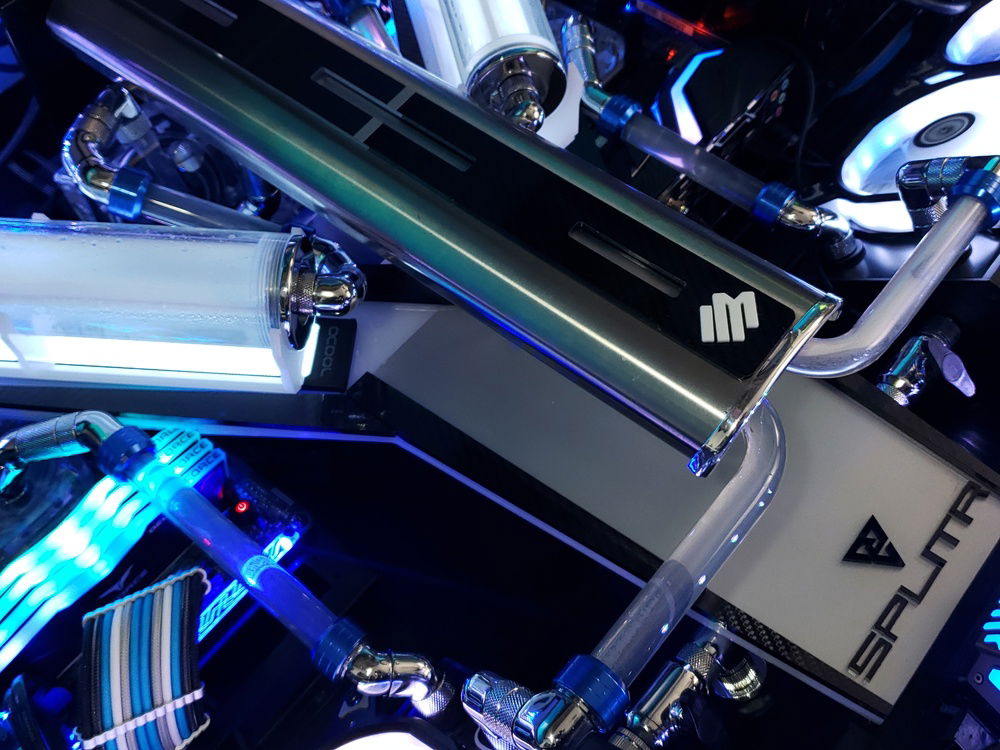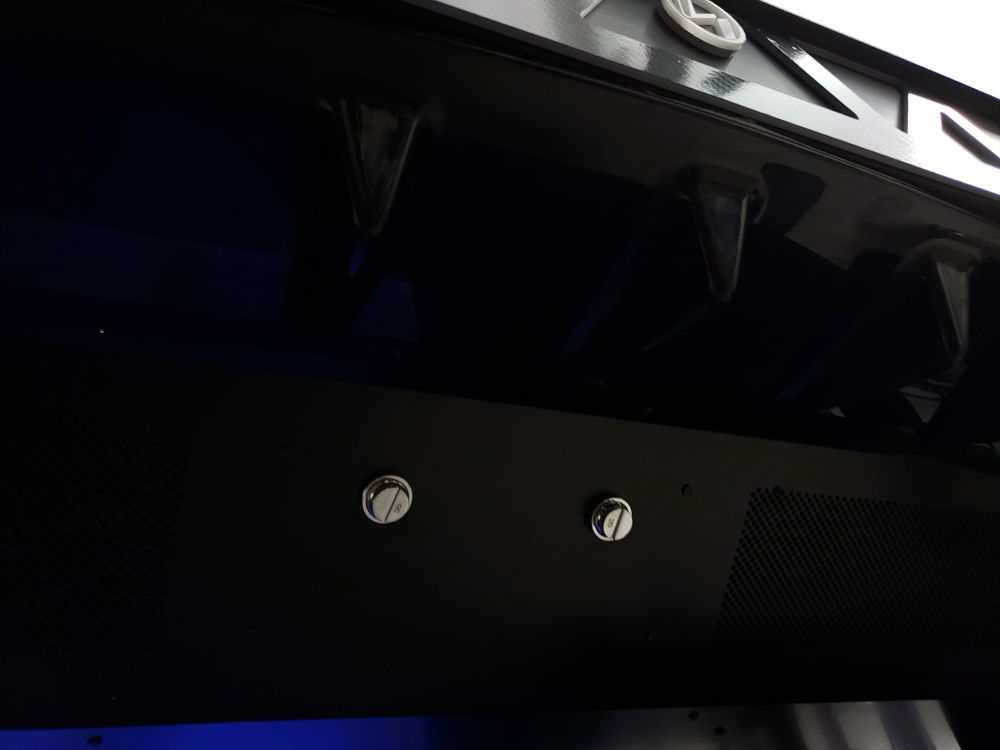 Drain ports are located under the DK05 desk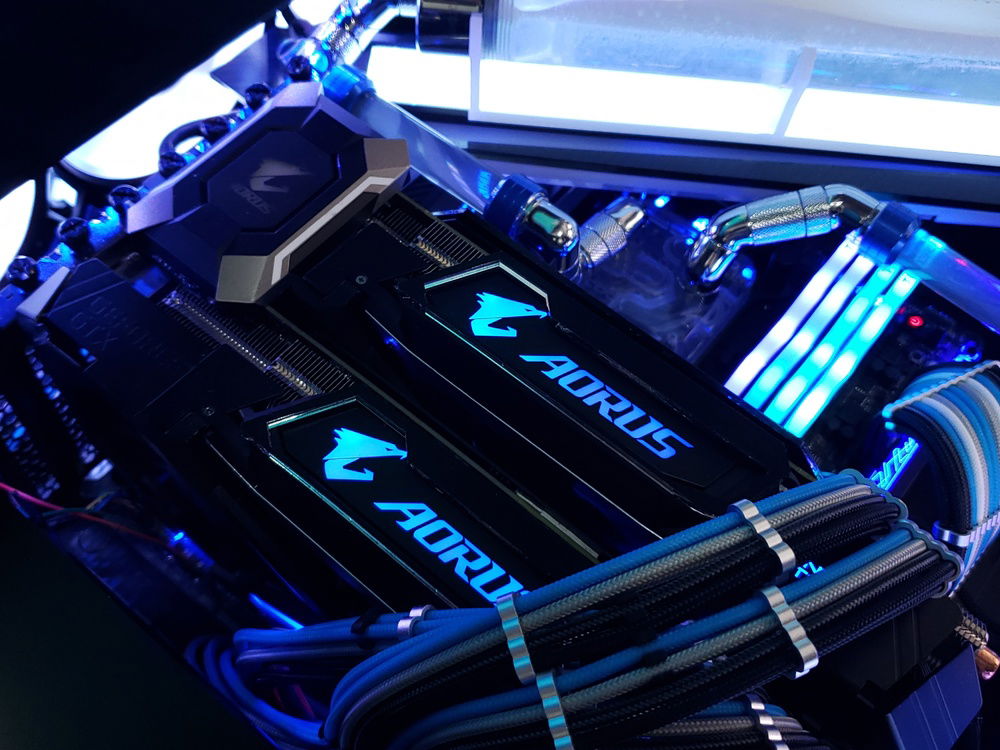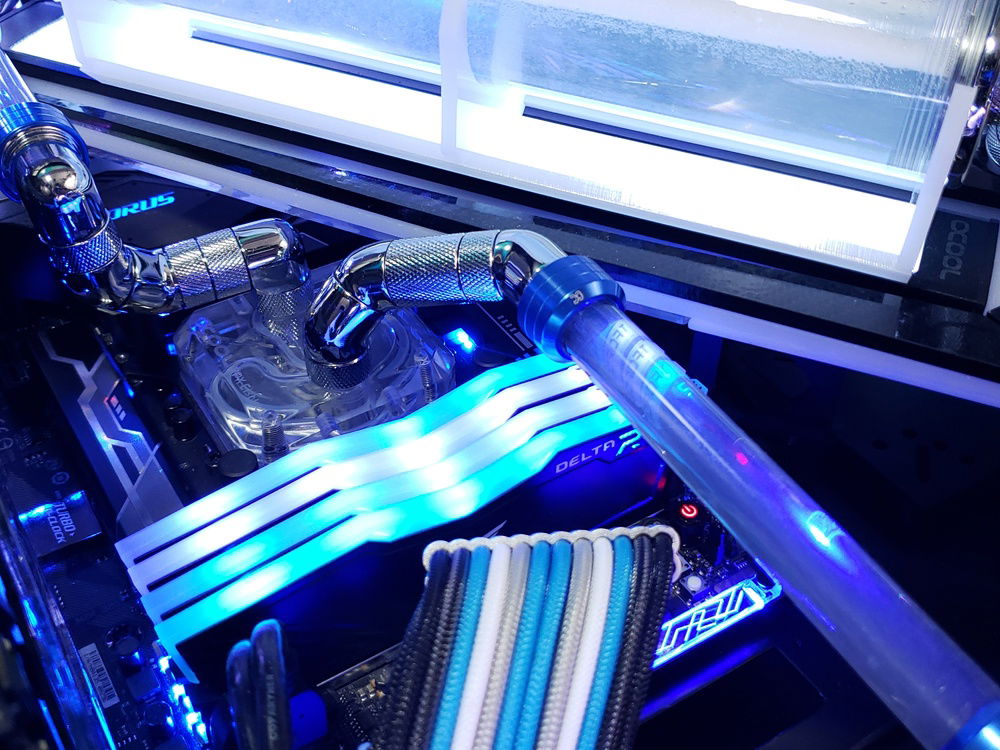 The Teamgroup 32gb of ram fits the theme perfectly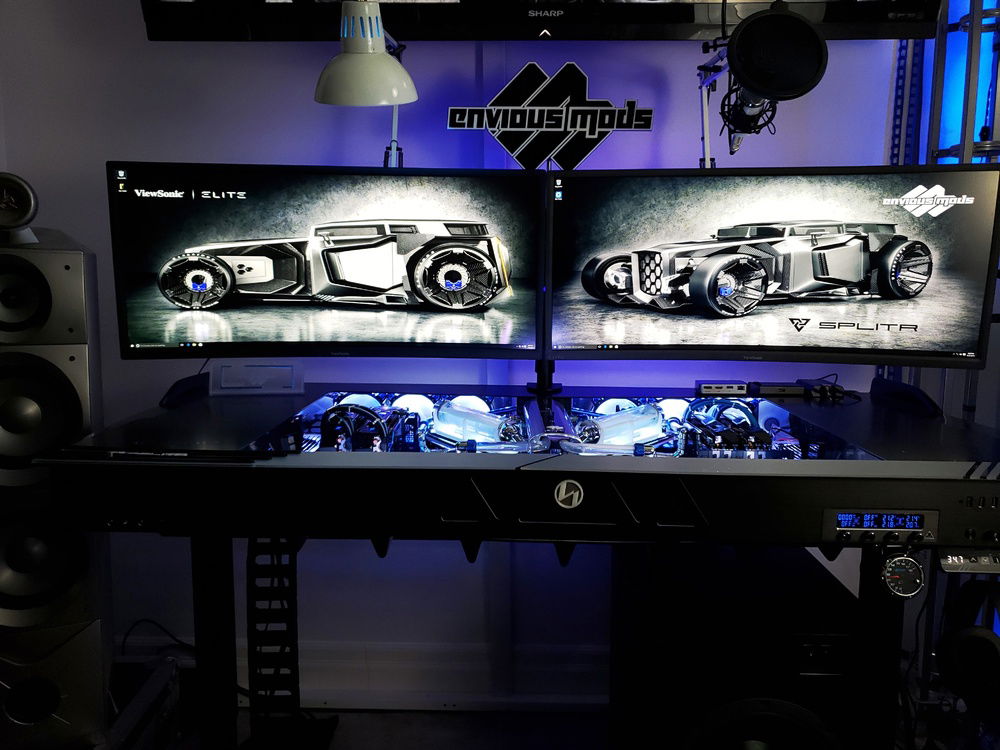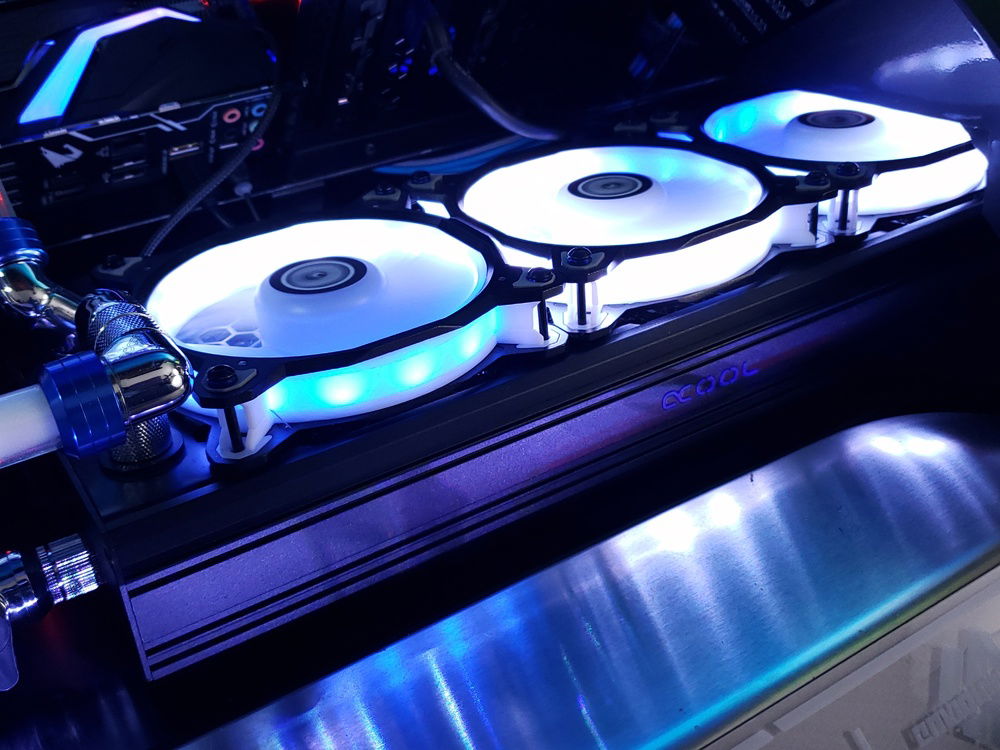 The Lian Li Bora fans. 12 of them in all.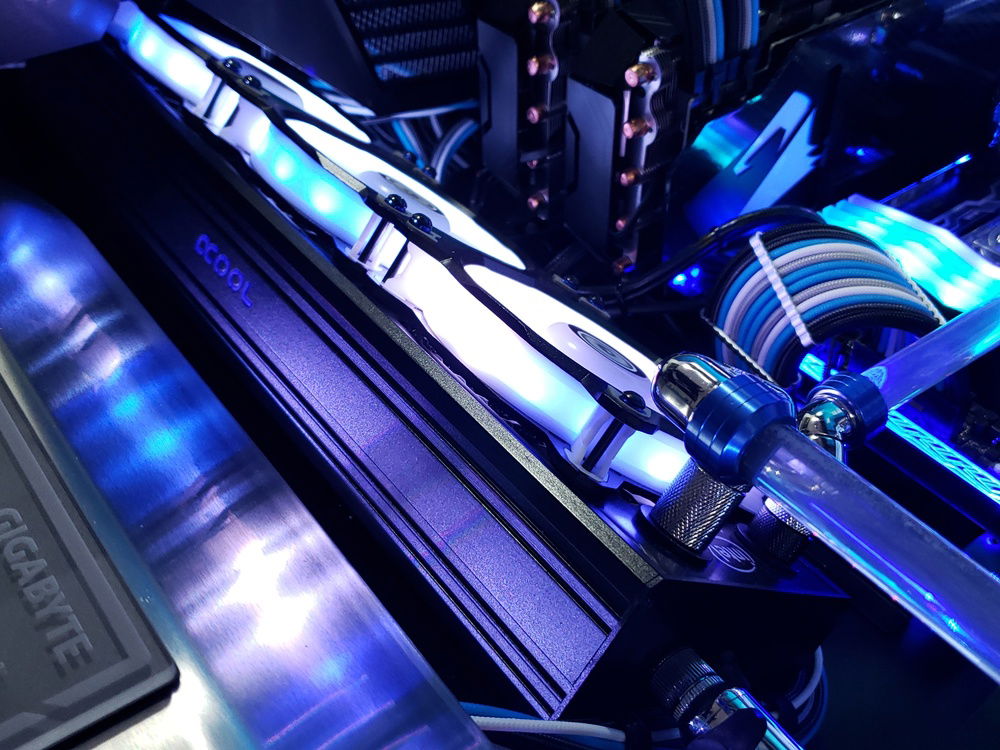 This was the 1st time I've ever tried hand forming metal and it turned out amazing
I have to have a condenser mic for live streams.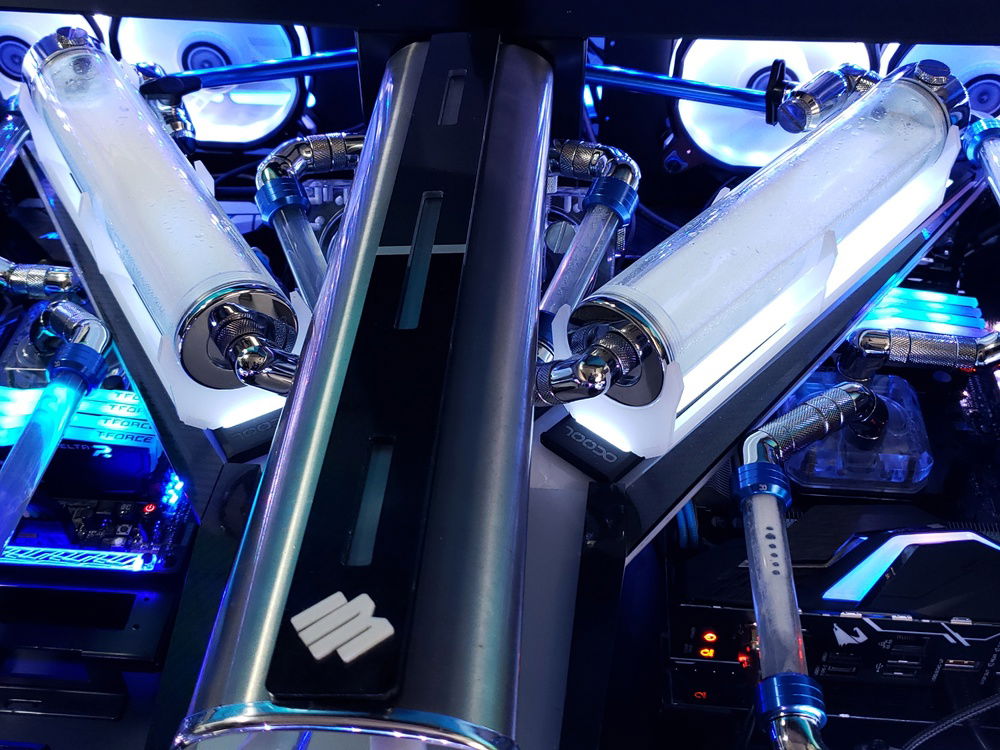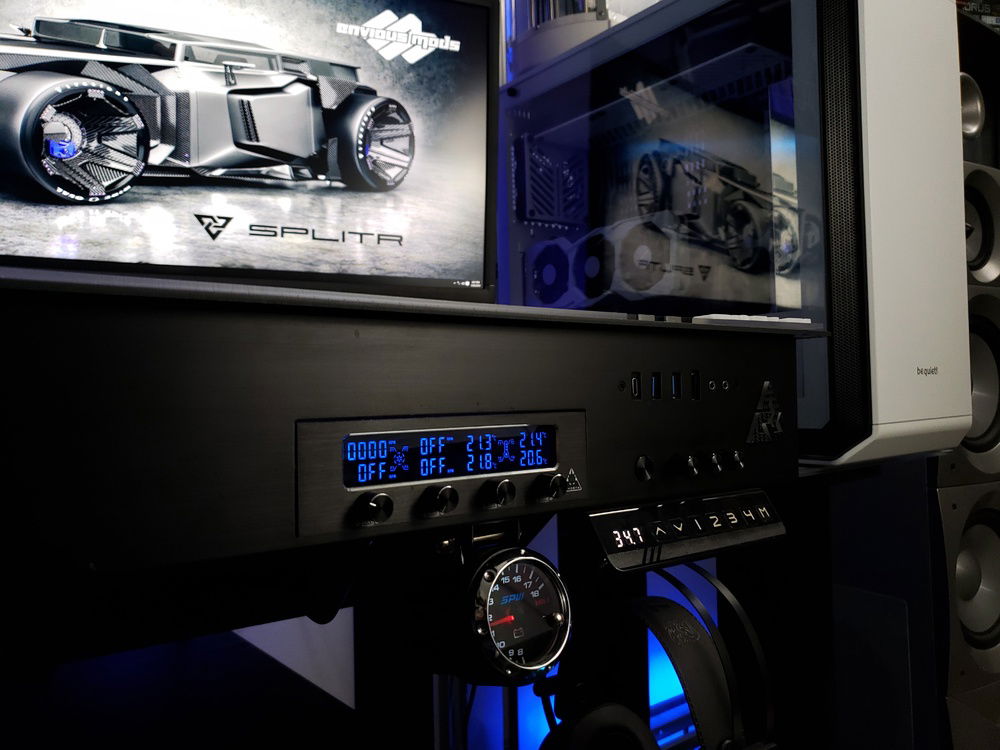 This pod gauge is from a car and measures the power supplies amperage in the desk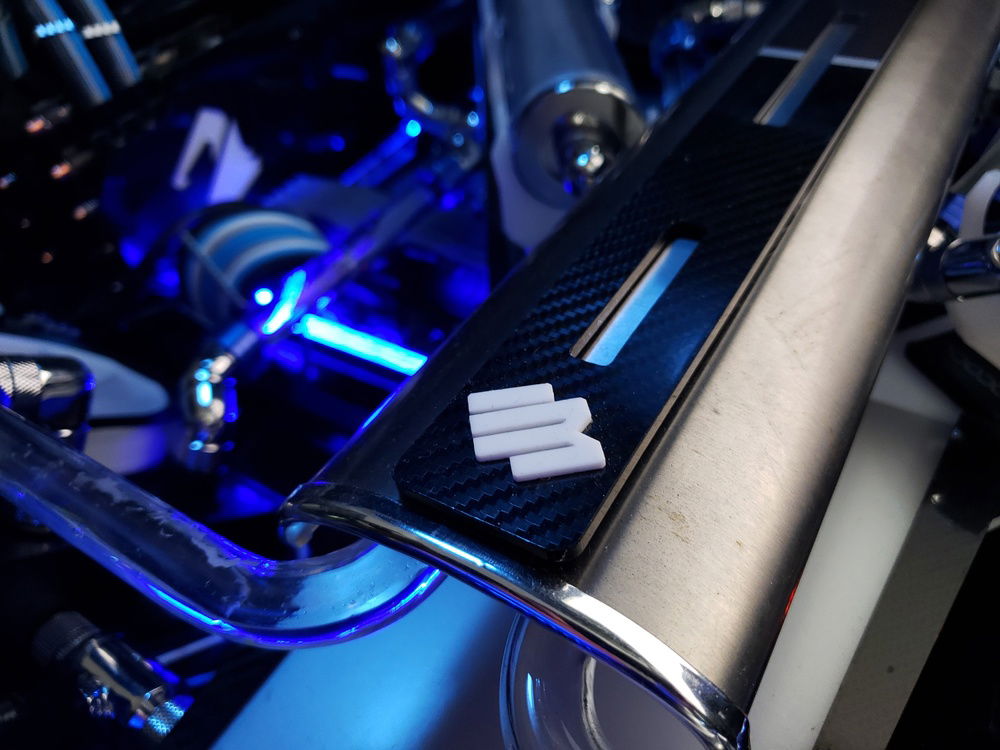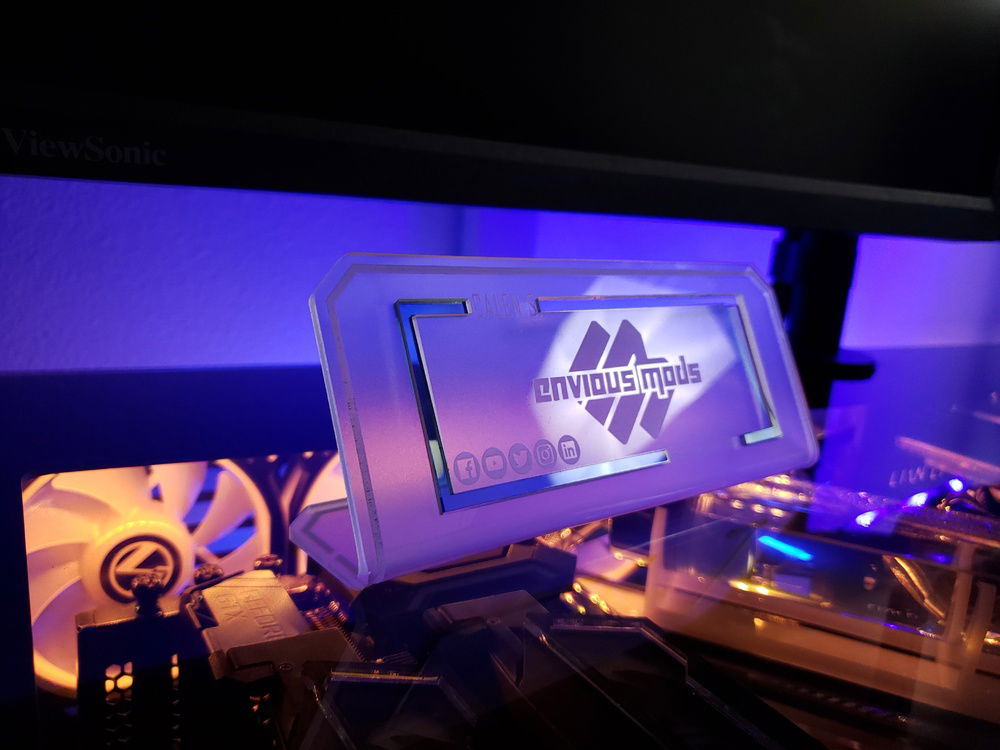 The custom made Envious Mods badge