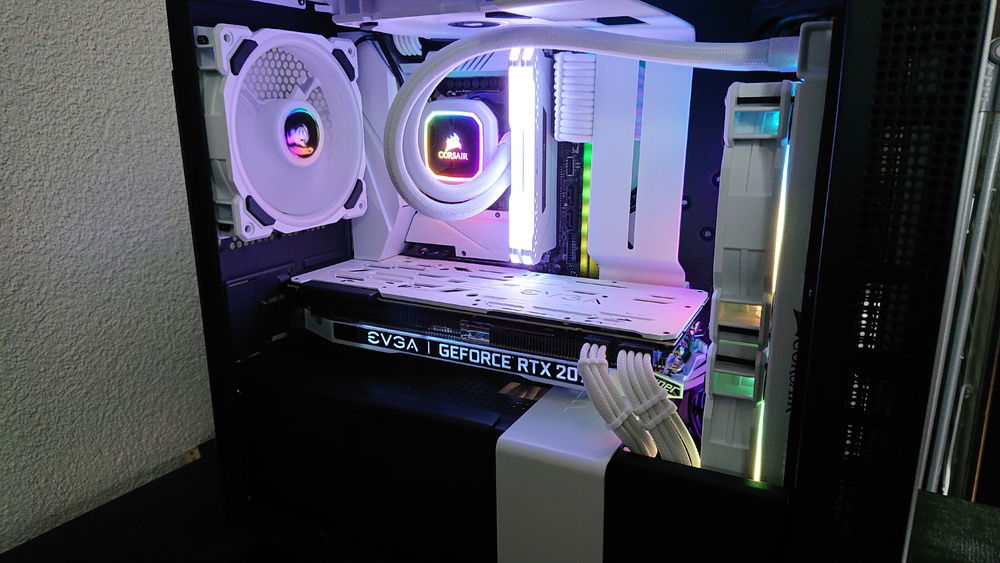 I still have some issue with icue software not detecting the fans and the aio. I always struggle with the RGB softwares to sync everything.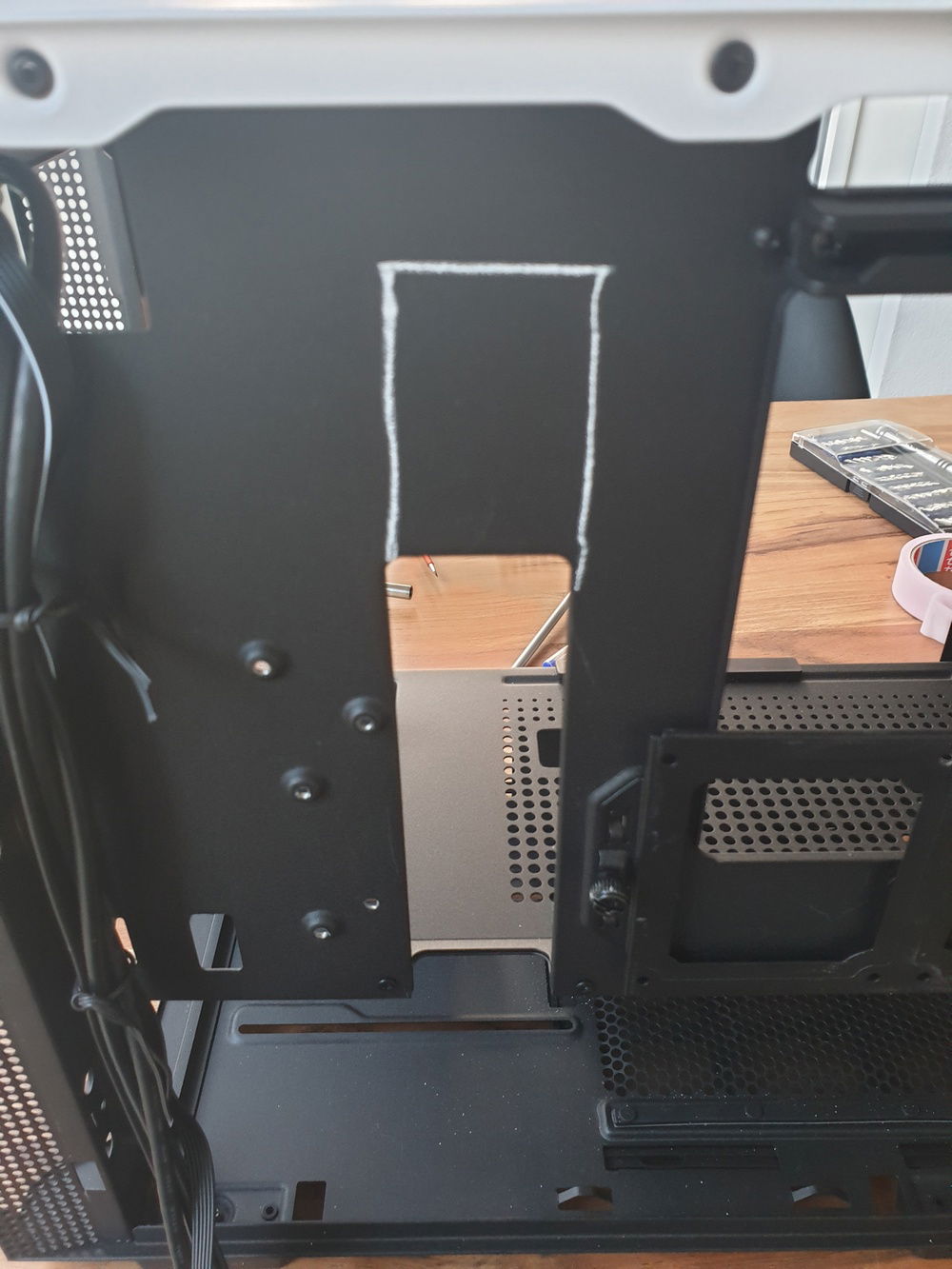 I had to cut the case to align the 24pin connection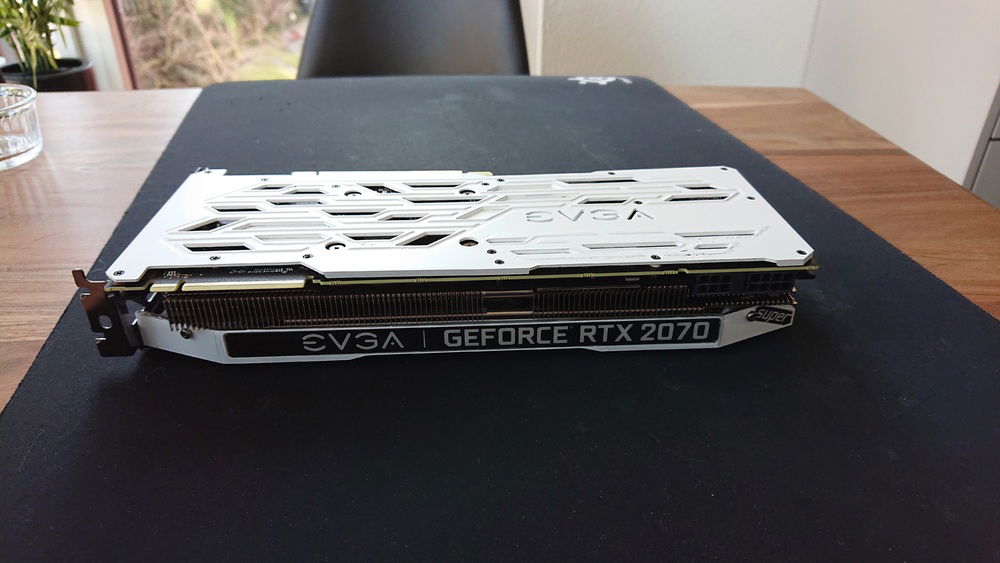 I am not very happy with the result on the backplate. Maybe I will sand it and do it again.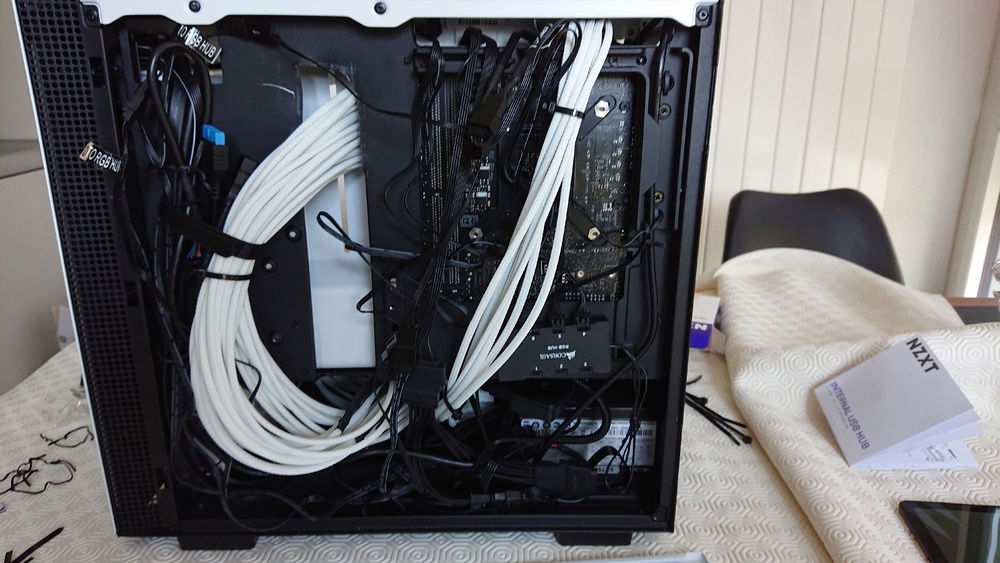 cable management was difficult with all the rgb fans ! Custom cables help tough.