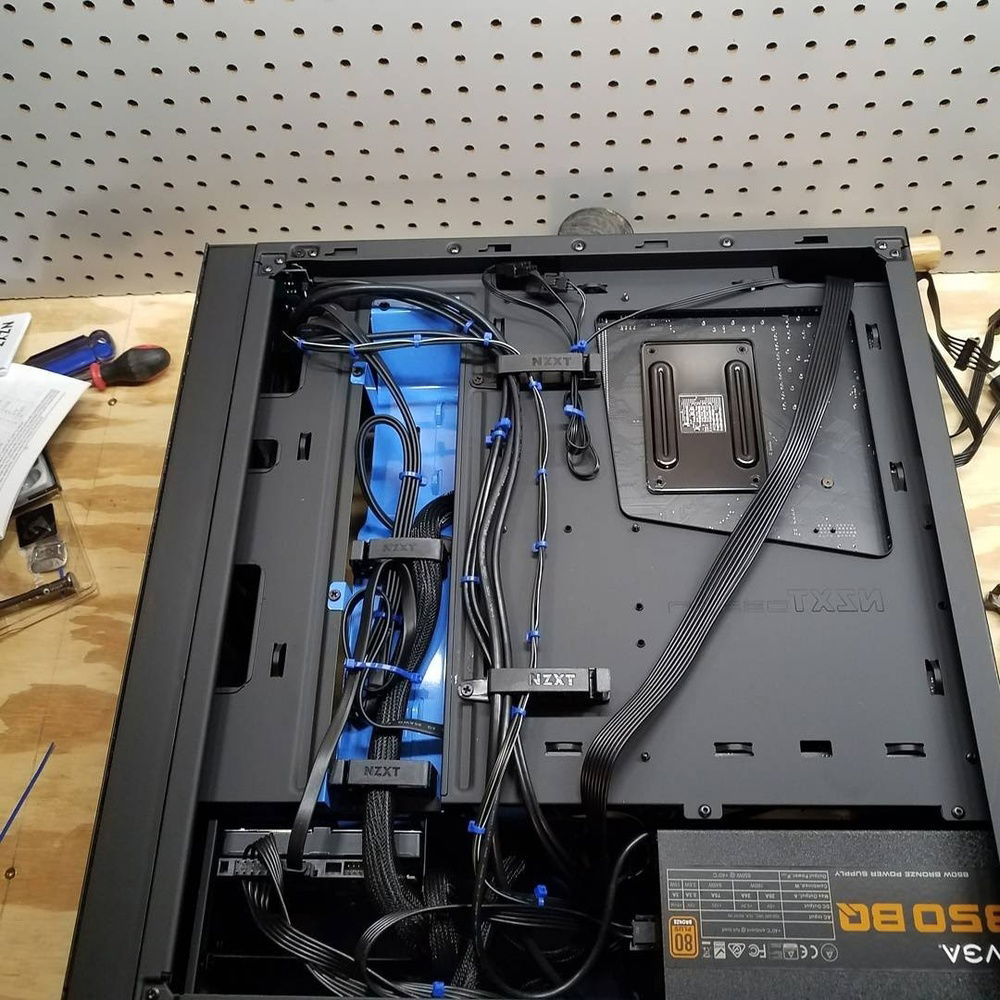 Rear Cable management was pretty good considering I didn't have much extra stuff going in besides the SSD, HDD and GPU. Just rocking the stock cooler for the time being. I might swap it later on but I don't have funds for that.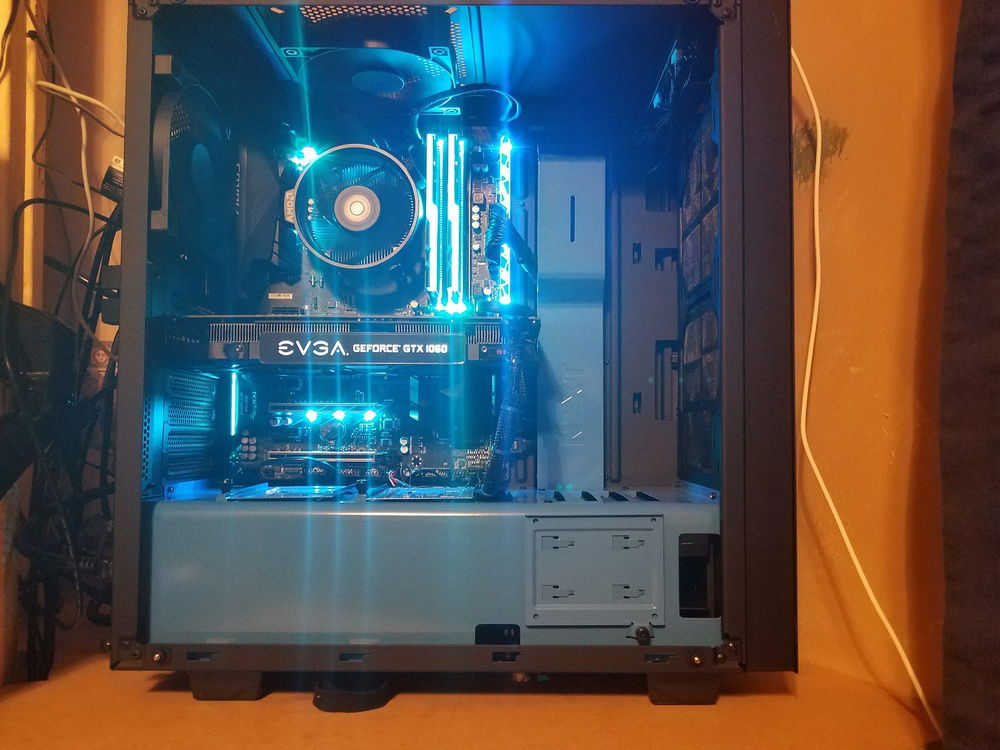 Without the glass side panel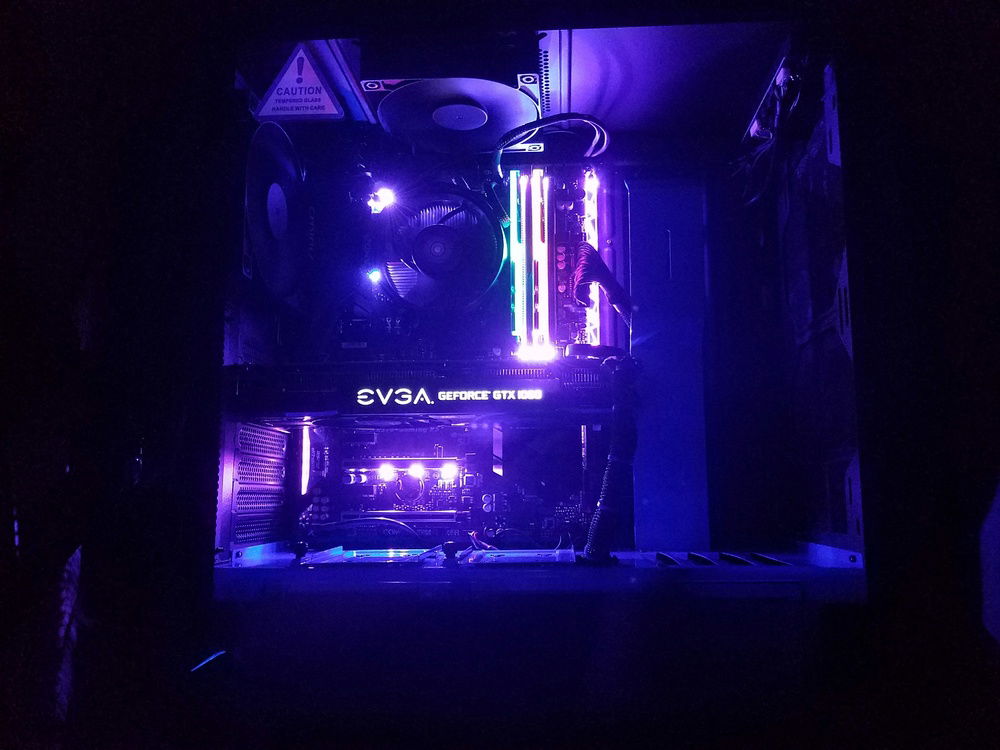 Lights off in the shed (where I built it) The LEDS were blue but my phone makes them appear more purple.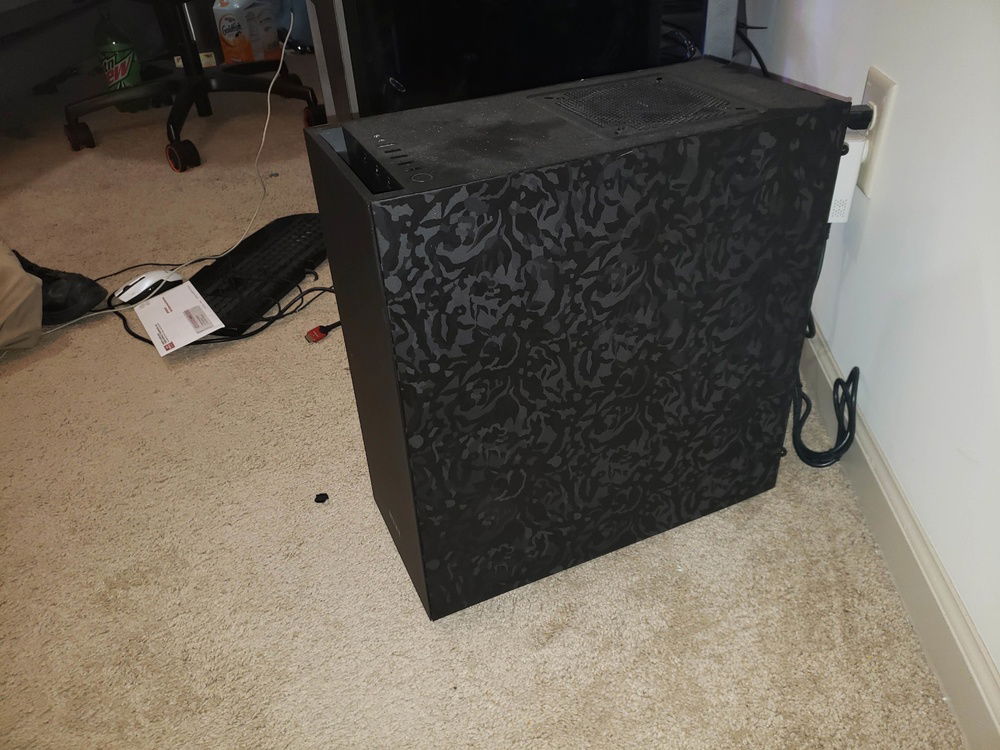 Just recently I covered my rear panel with the 3M Shadow Black Vinyl wrap I got as a partial sponsoring for my brothers system I did last year.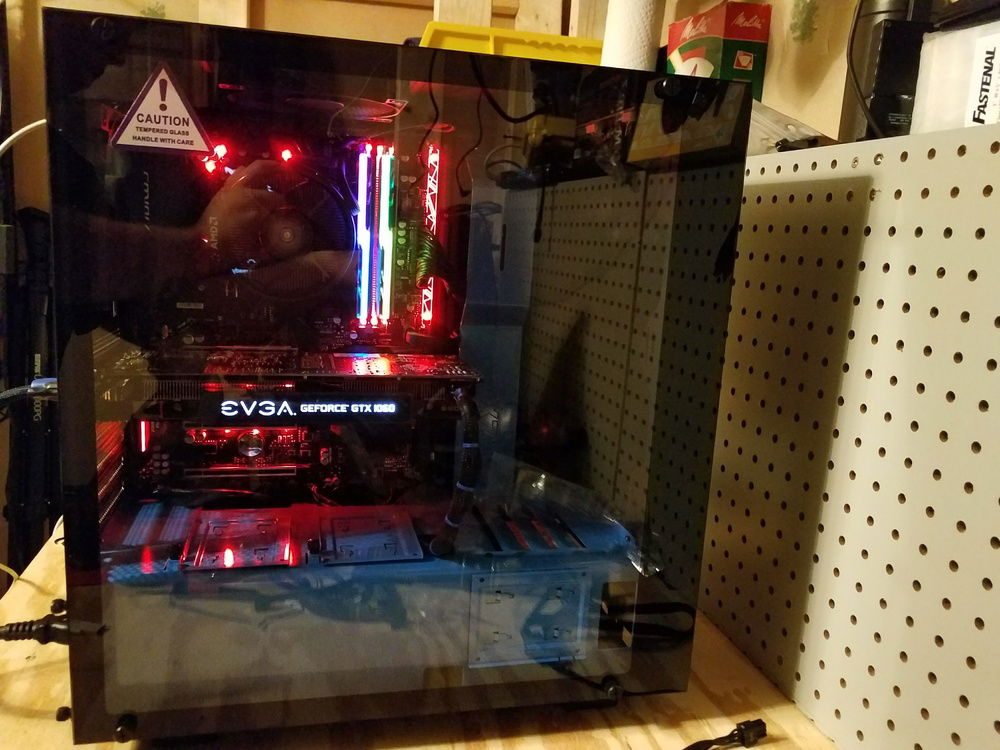 Not a great shot but you get the point.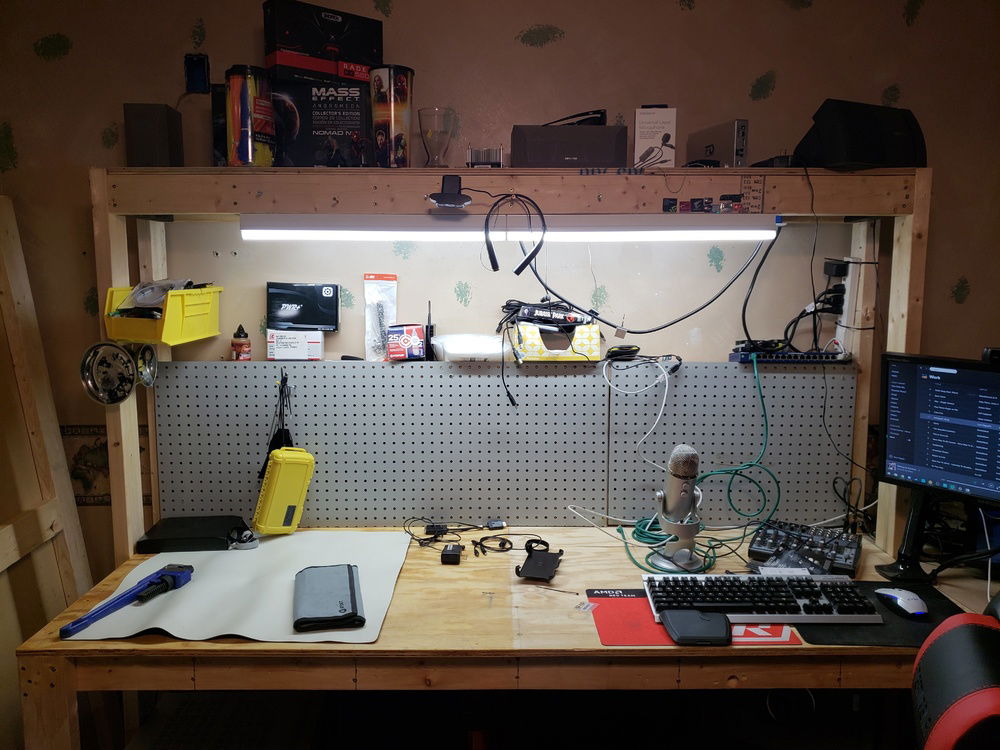 My workspace at the time, Still have the desk but I have not set the computer back up with it due to space and the lack of a hard line connection anywhere in the house besides where the router is. We plan on getting the lines run but have not due to money.