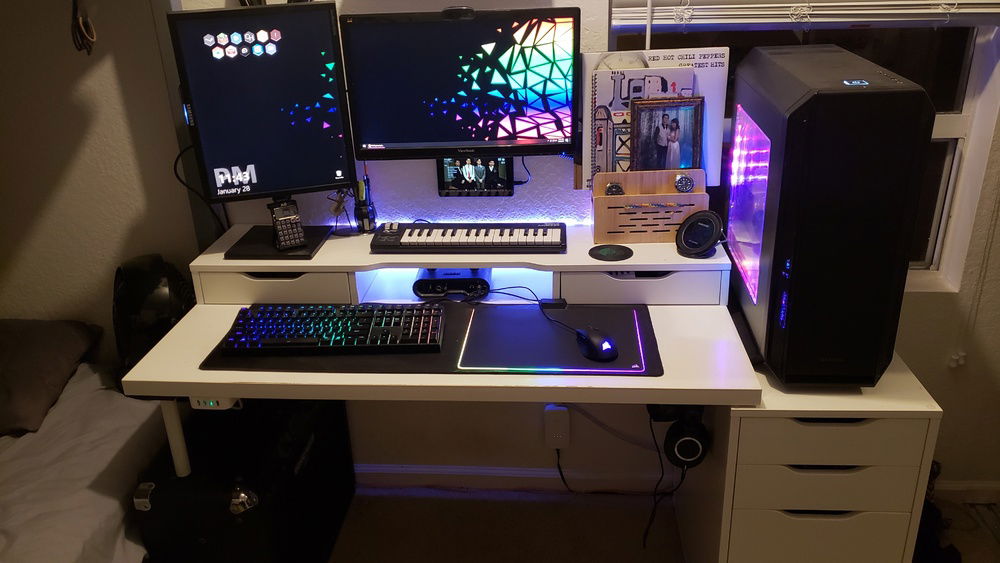 Full desk: two monitors, MIDI keyboard, Line 6 UX1, wooden stand on the right hides all the cables inside it. The lights behind the desk are synced with the motherboard and GPU.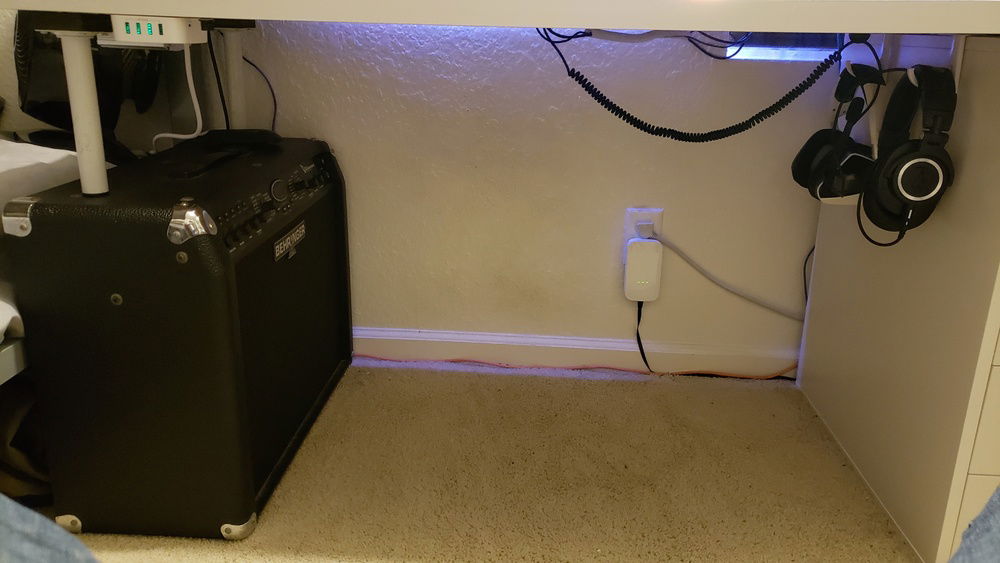 Probably the peak of my cable management. On the ground, there's ethernet, powerline, and power.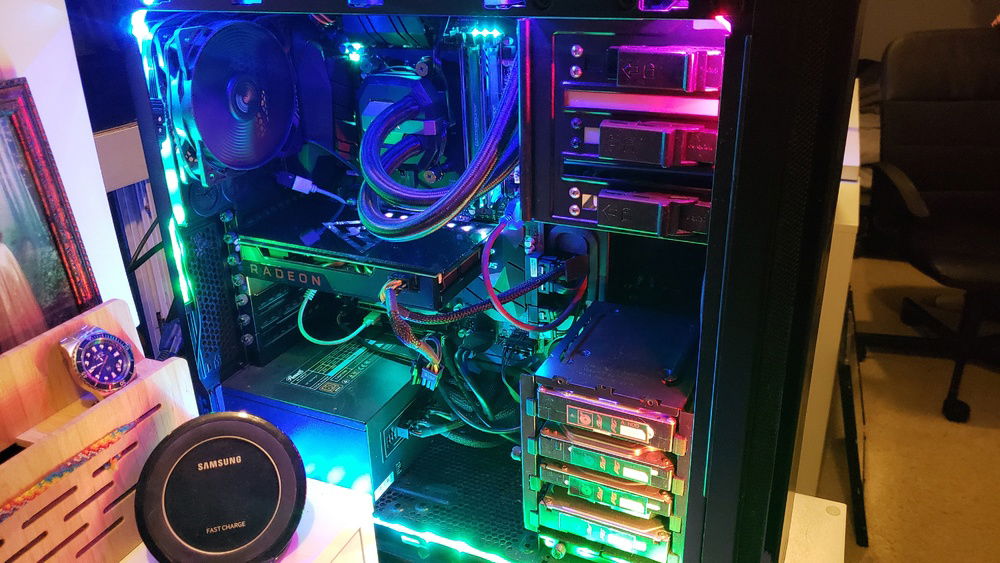 And the build itself. I made a custom backplate for the GPU, as well.