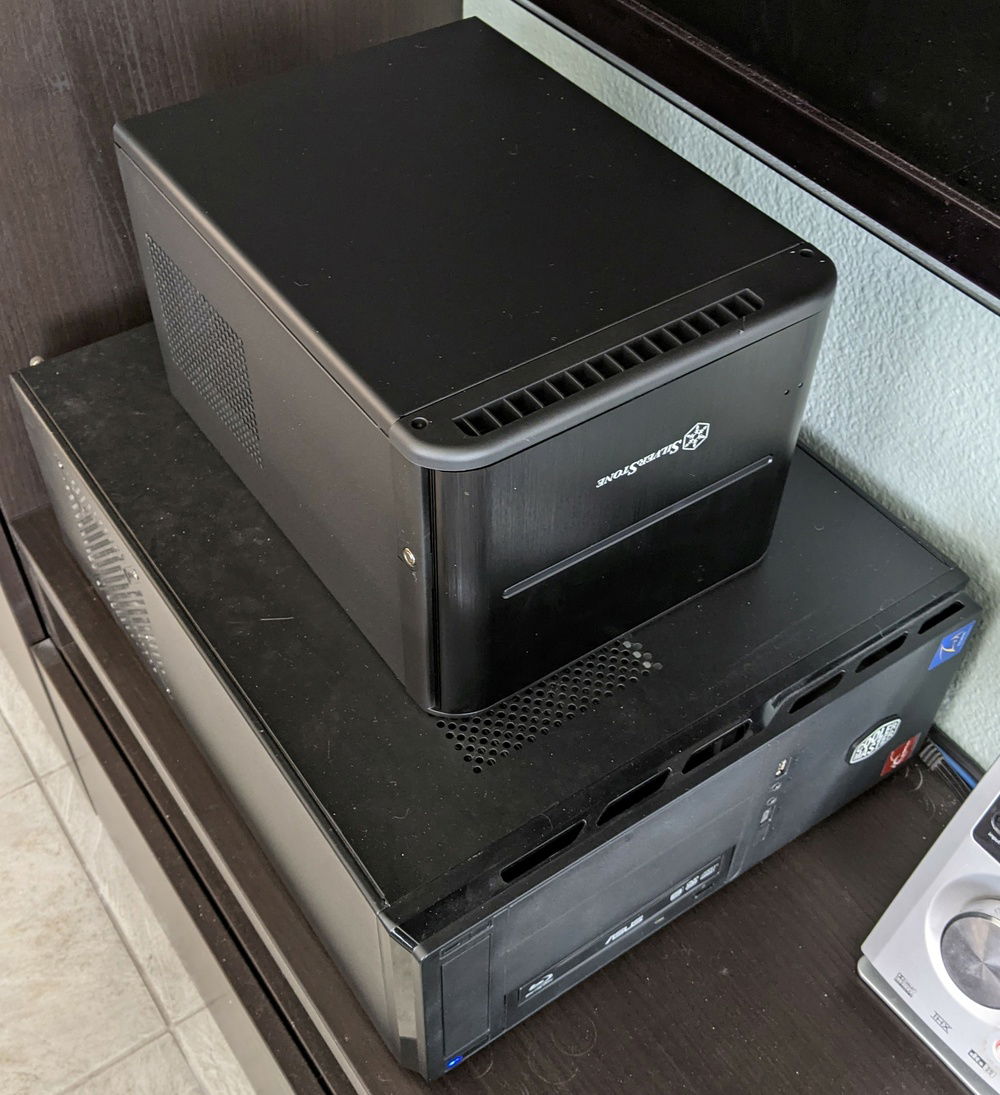 New Case compared to the 10 year old NAS it is replacing.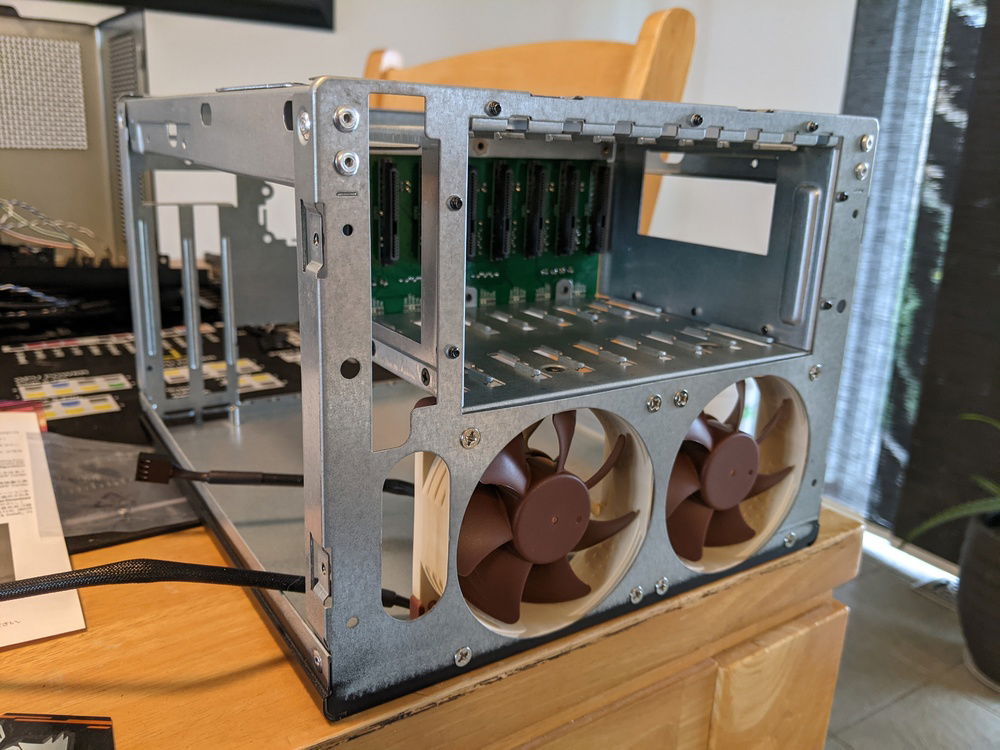 Case gutted, starting to get parts installed.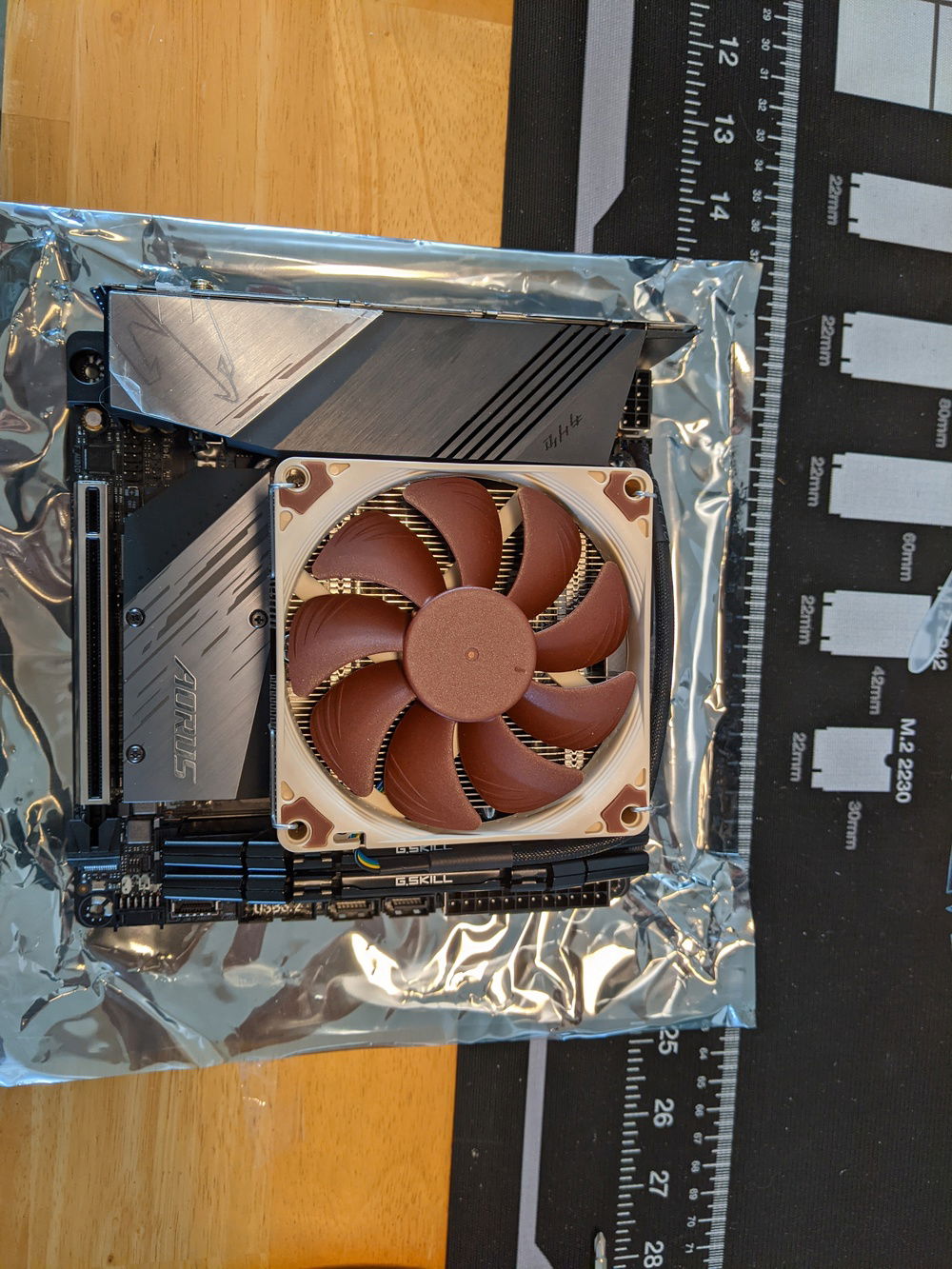 Motherboard fully populated.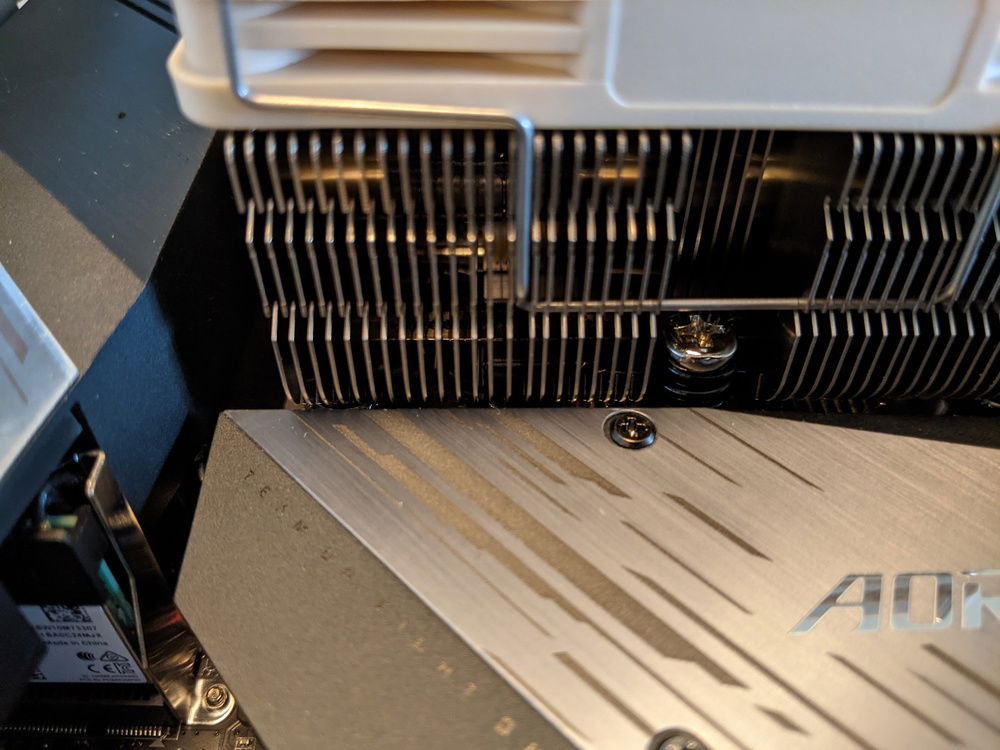 CPU heatsink BARELY clears the chipset cooler.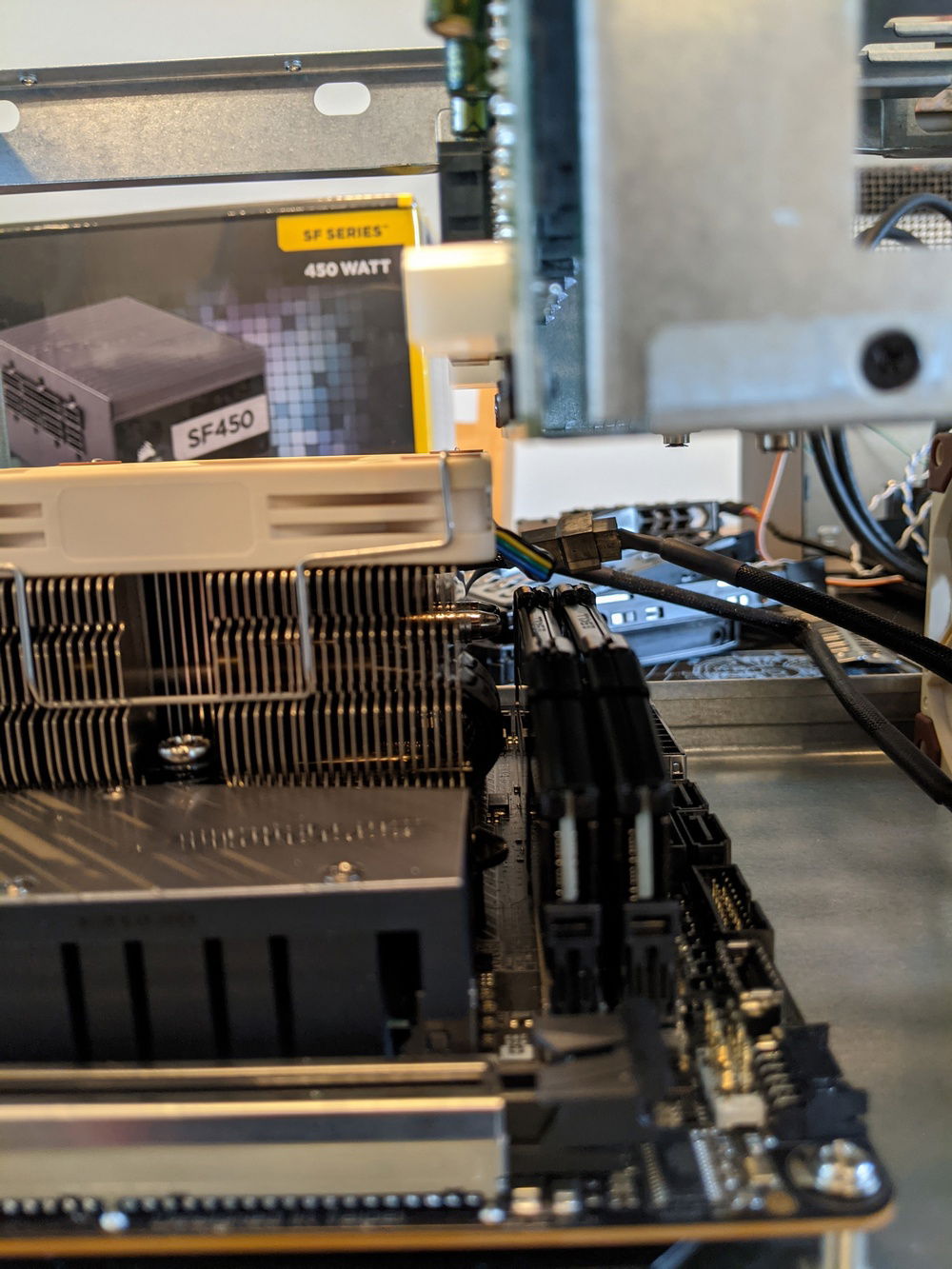 CPU heatsink BARELY clears the drive cages.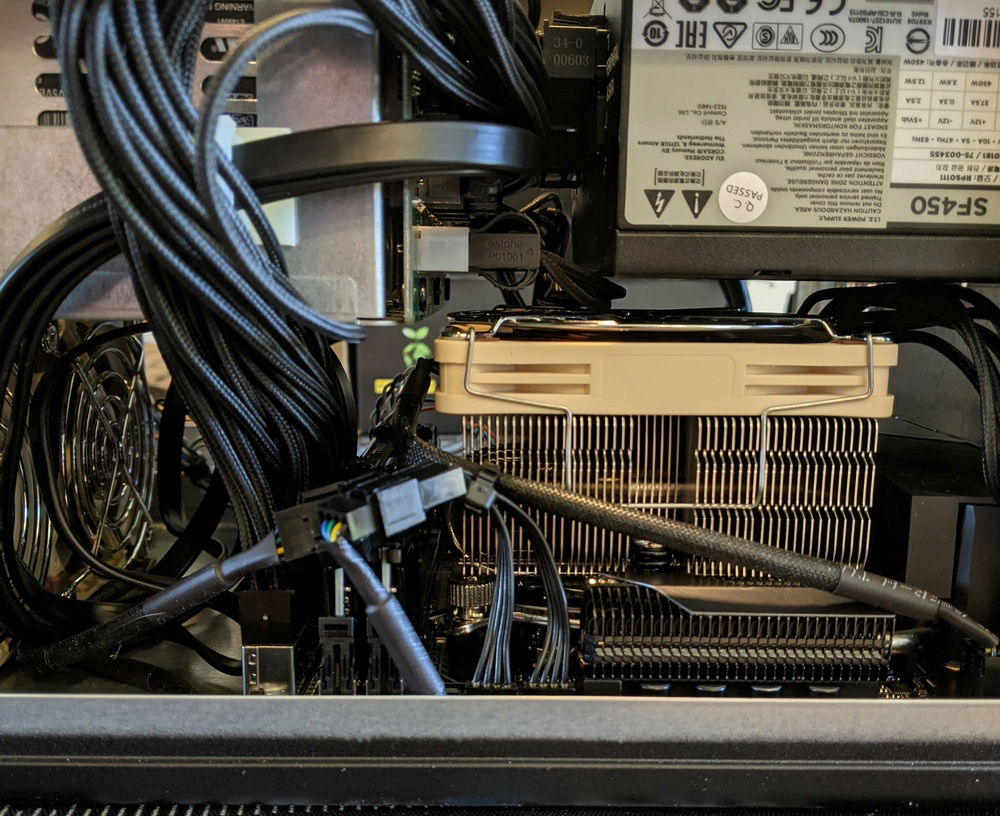 Wires are basically all touching between the drive cages and the PSU, had to use right angled SATA cables for all the connectors. All fans needed grills installed to keep the wires out.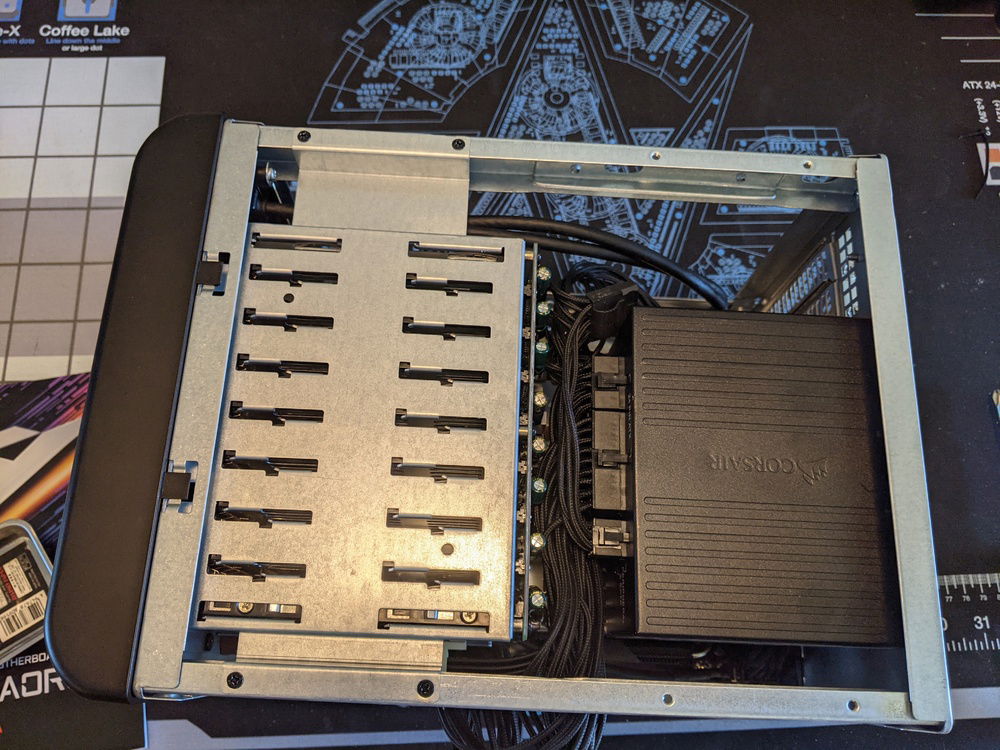 Getting the PSU and drive cage in is a bit of a puzzle as the wires sit right on top of each other.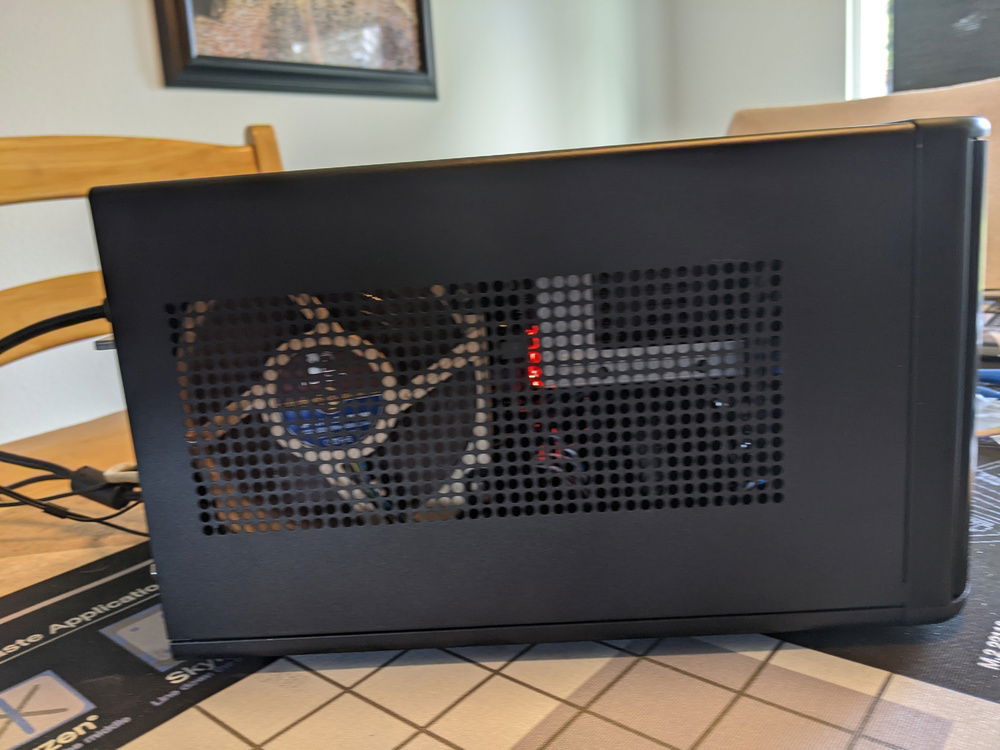 120mm fan mounted for exhaust on a PCI fan bracket as the case does not come with an exhaust fan, unless you count the PSU.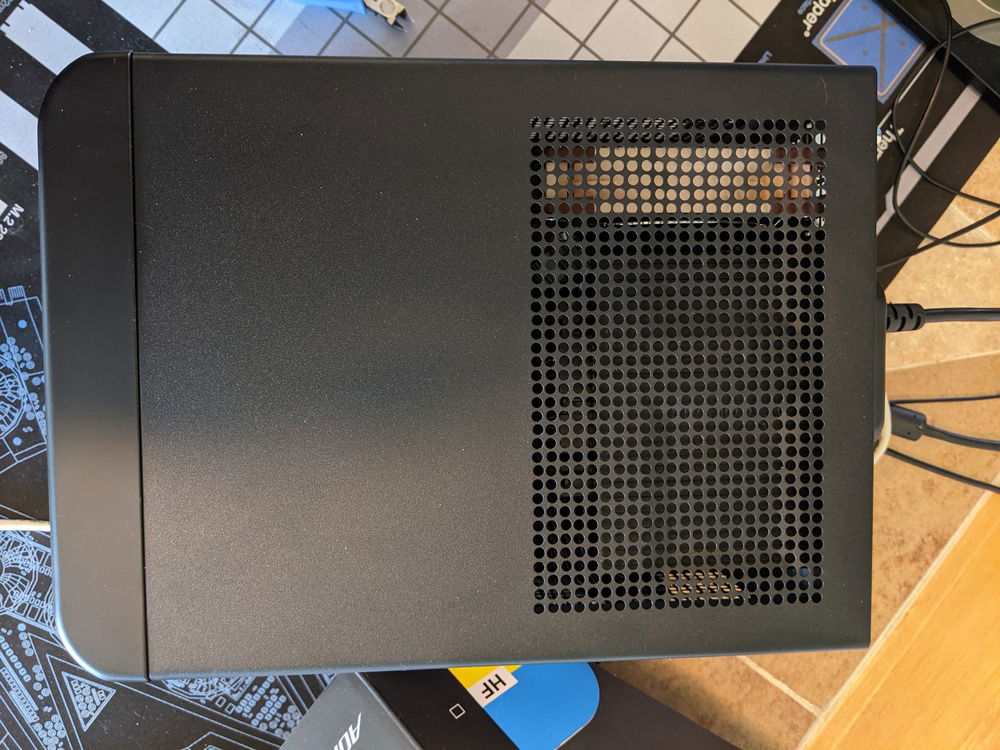 View of the fan from above, couldn't get it any closer to the side vent due to tight clearances.