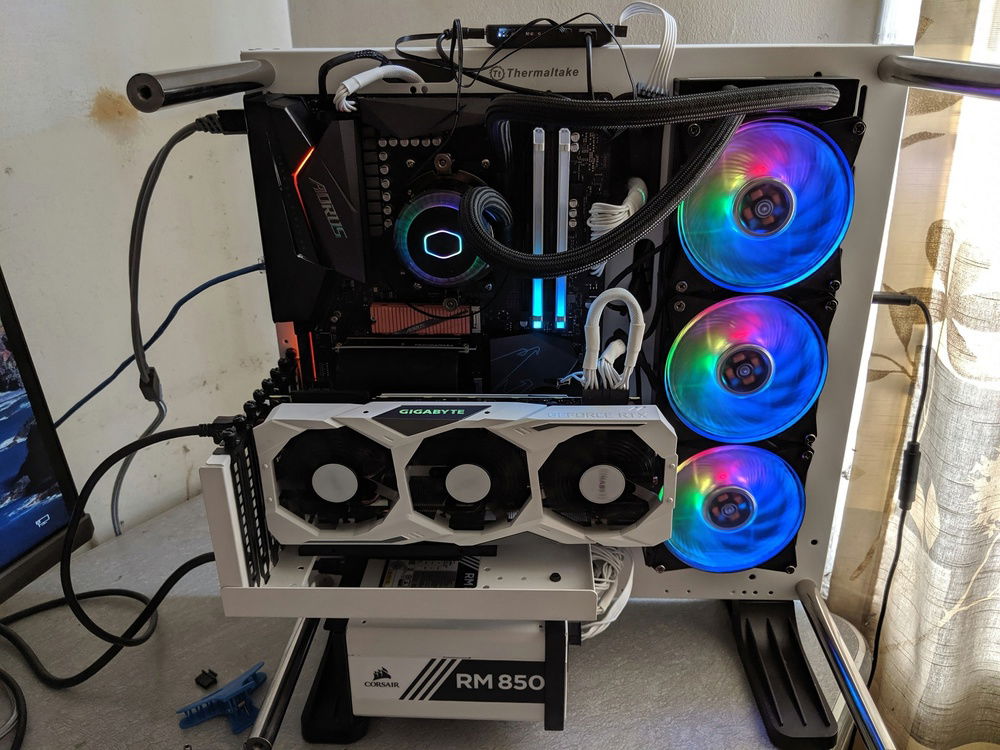 The complete build. I took the tempered glass off to get a better photo of the components. There's still a little bit of cable management that needs to be done.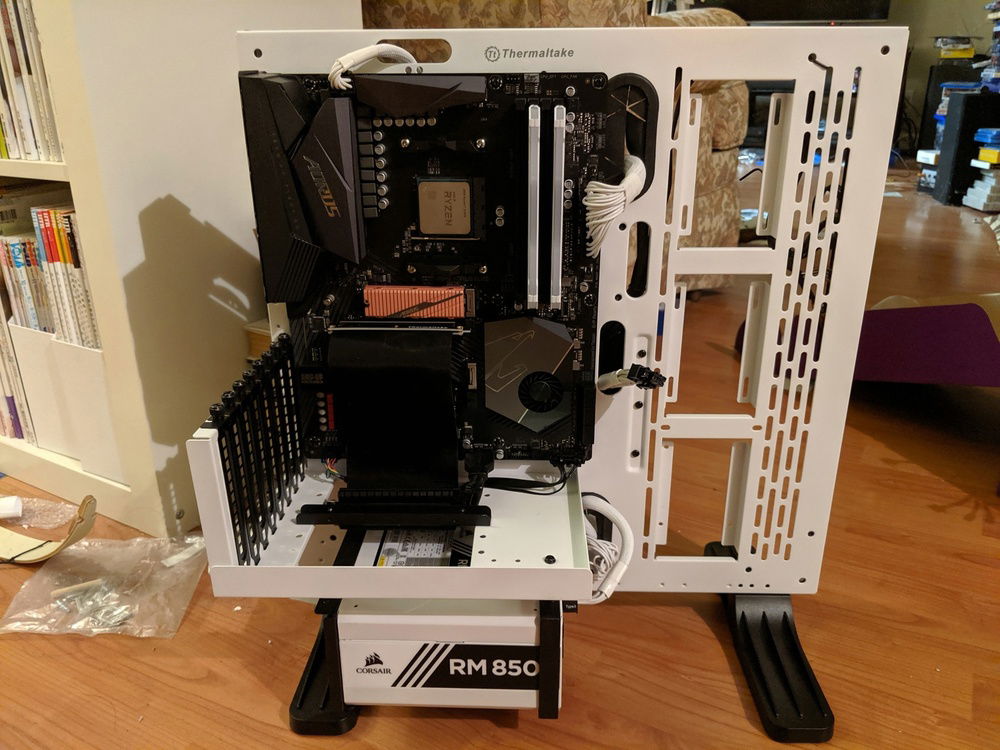 First progress shot that I took after mounting the motherboard to the case, along with starting some cable management for the cables coming from the PSU.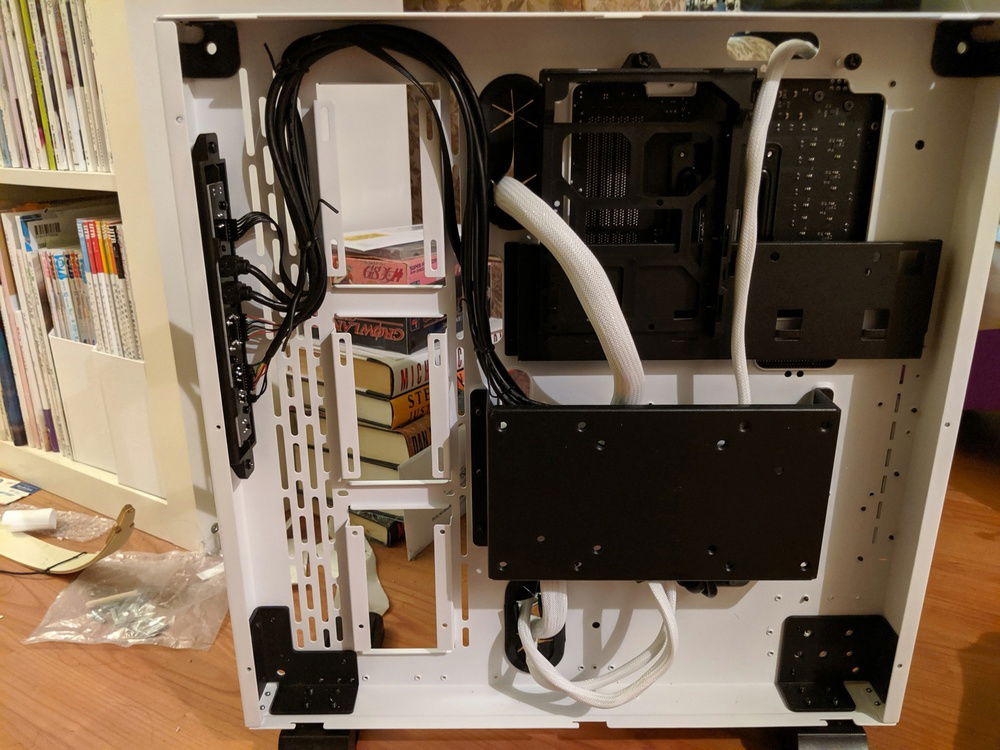 The back of the case with the start of the cable management. It looked fine until I started getting to the cables from the AIO. That started to make the back a little more cluttered.