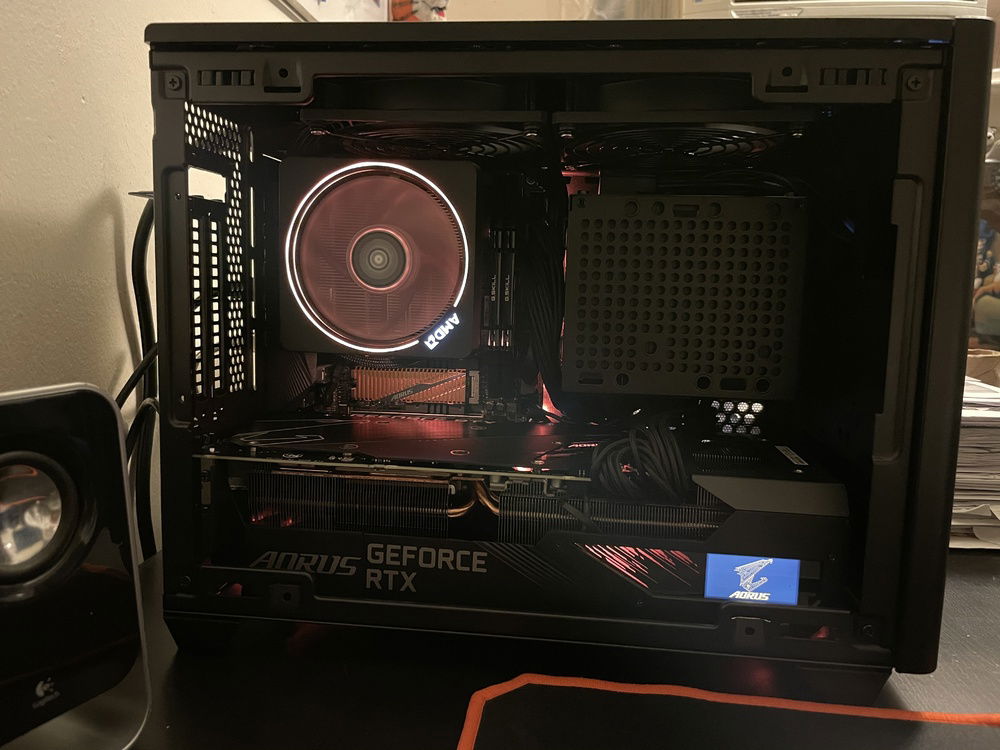 RTX 3080 Aorus Master finally arrived. Barely fit. Had to remove bottom front cross beam to squeeze it in.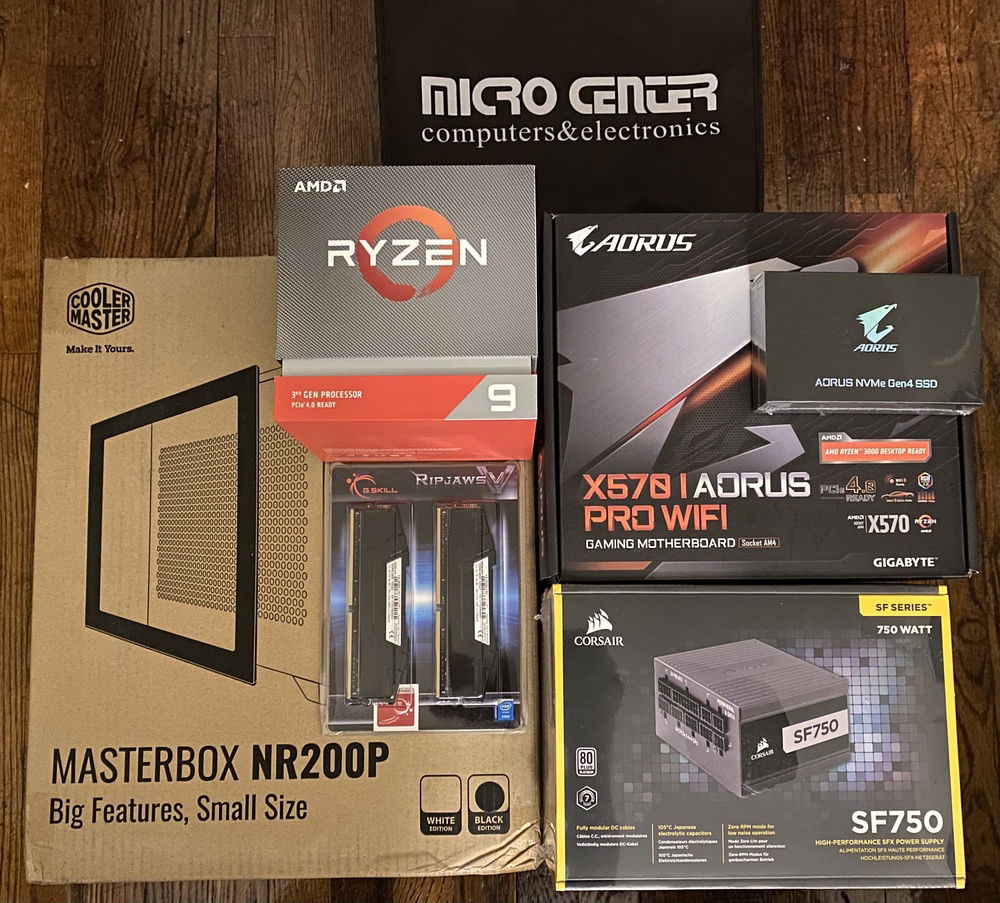 Parts acquired so far... waiting for a Gigabyte RTX 3080.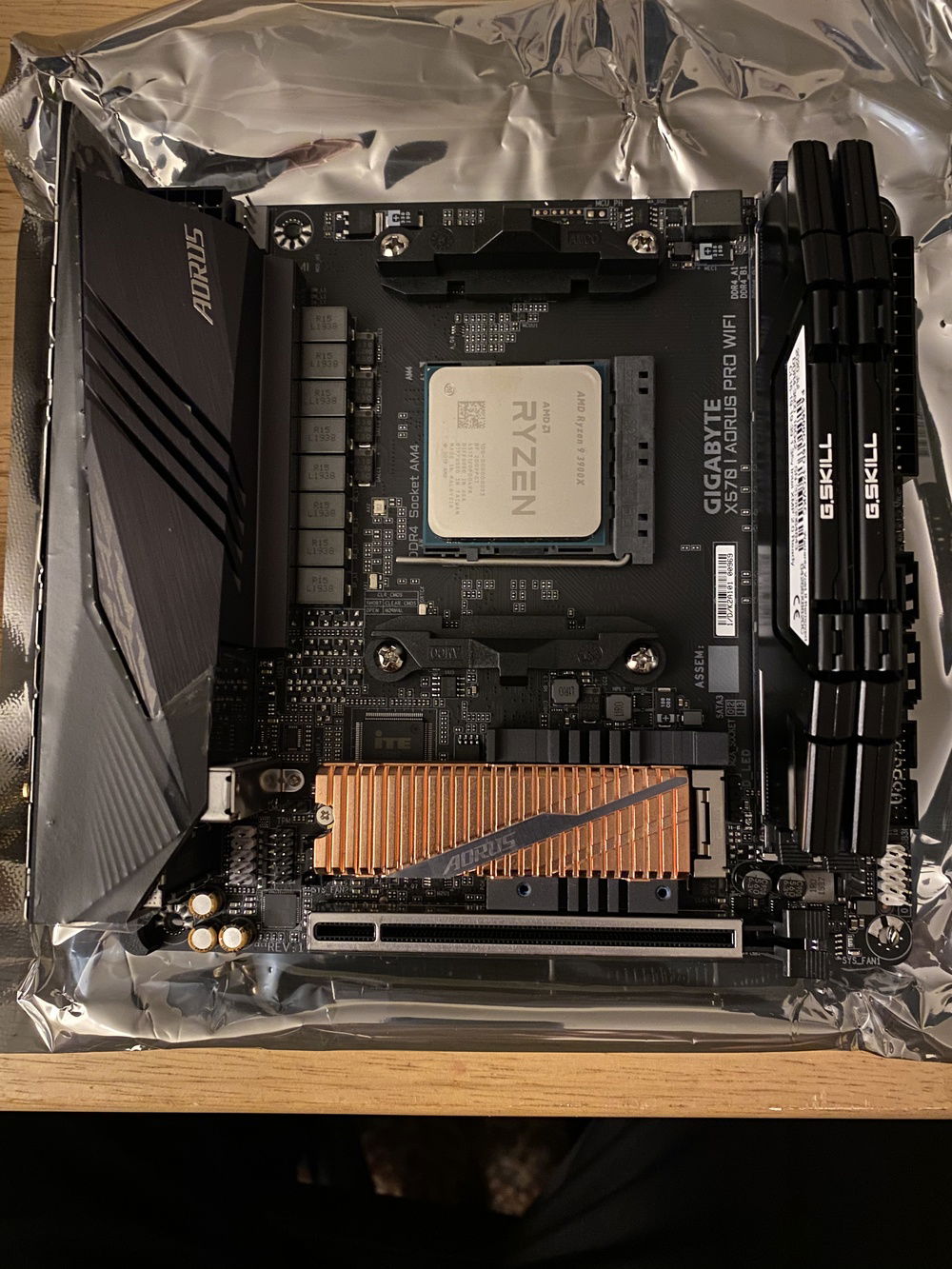 Ryzen 9 3900x Aorus NVME 4x4 G.Skill Ripjaws V 3600 Gigabyte x570i Pro Wifi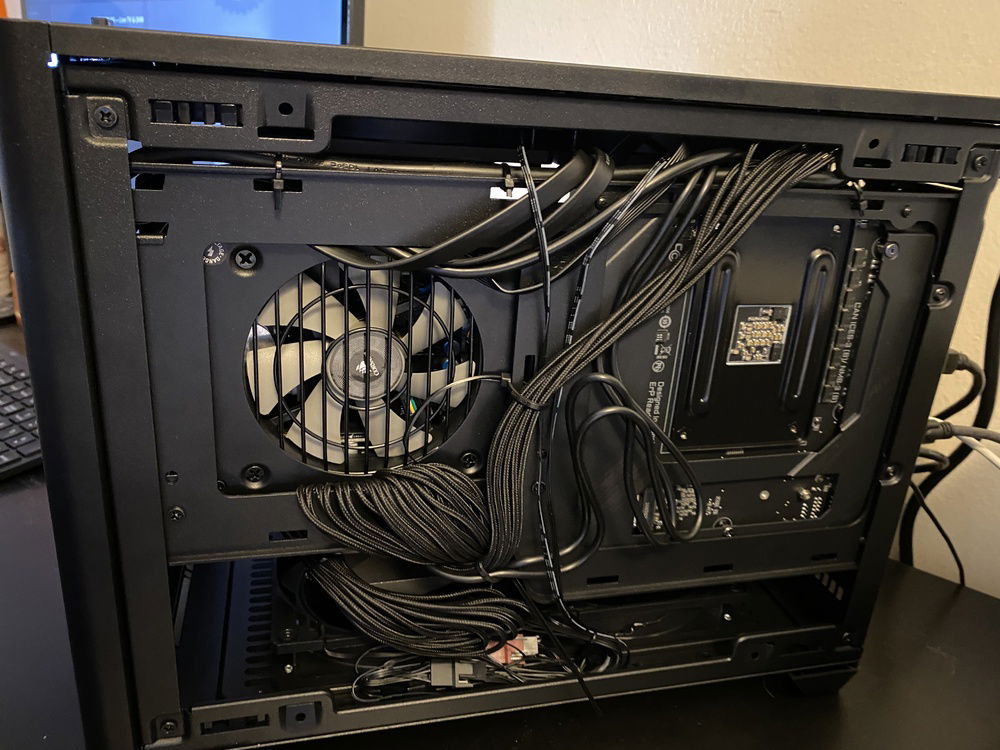 Tried to keep the cables as neat and flat as possible but the panel won't stay shut as it only uses push pins. I had a tiny magnet from a pin that fit perfectly in the lip of the side panel too center so it holds it closed for now till I can reroute the cables or get flat extensions.