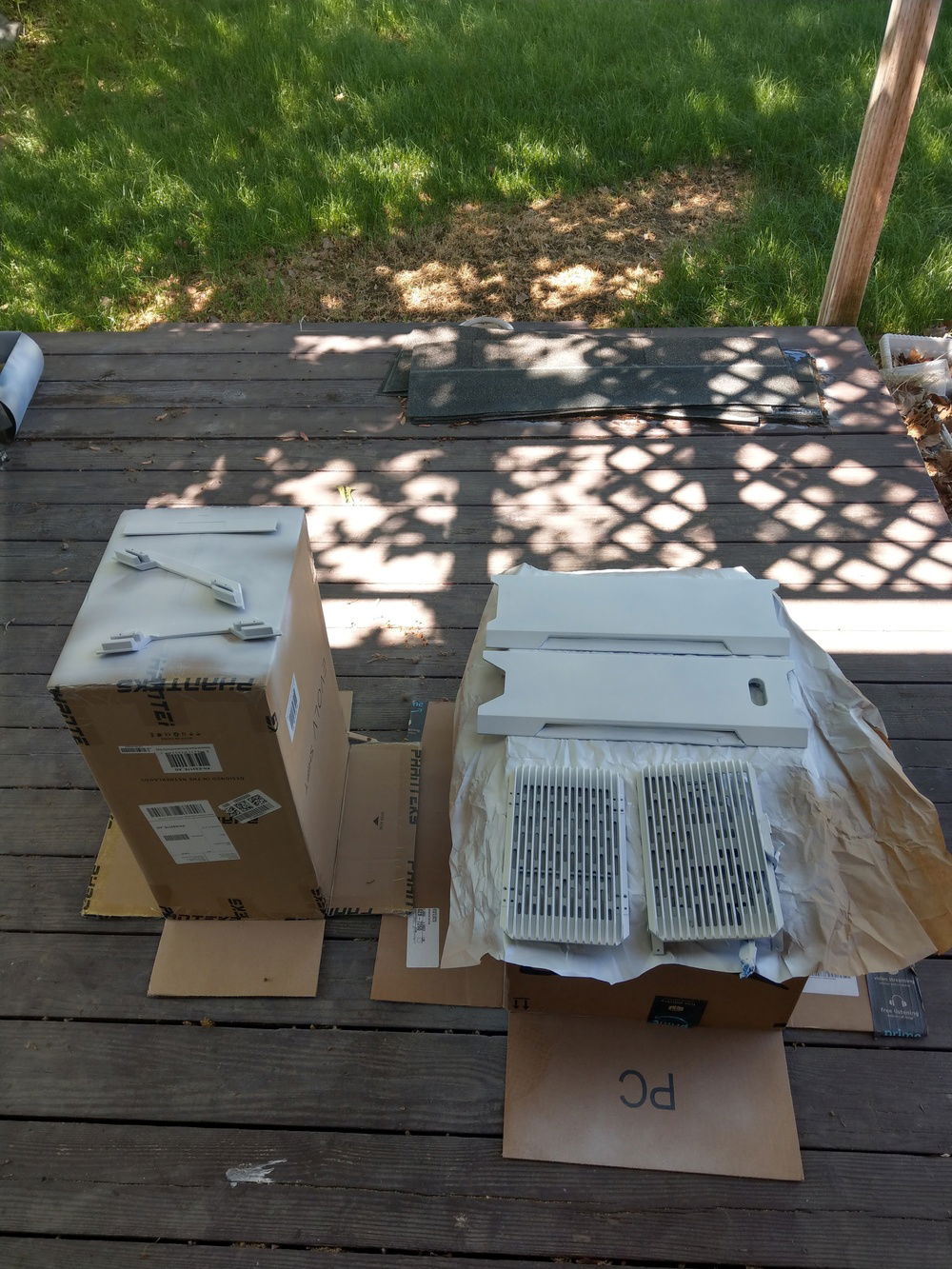 Only took 1 shot of the painting as I forgot to take more :P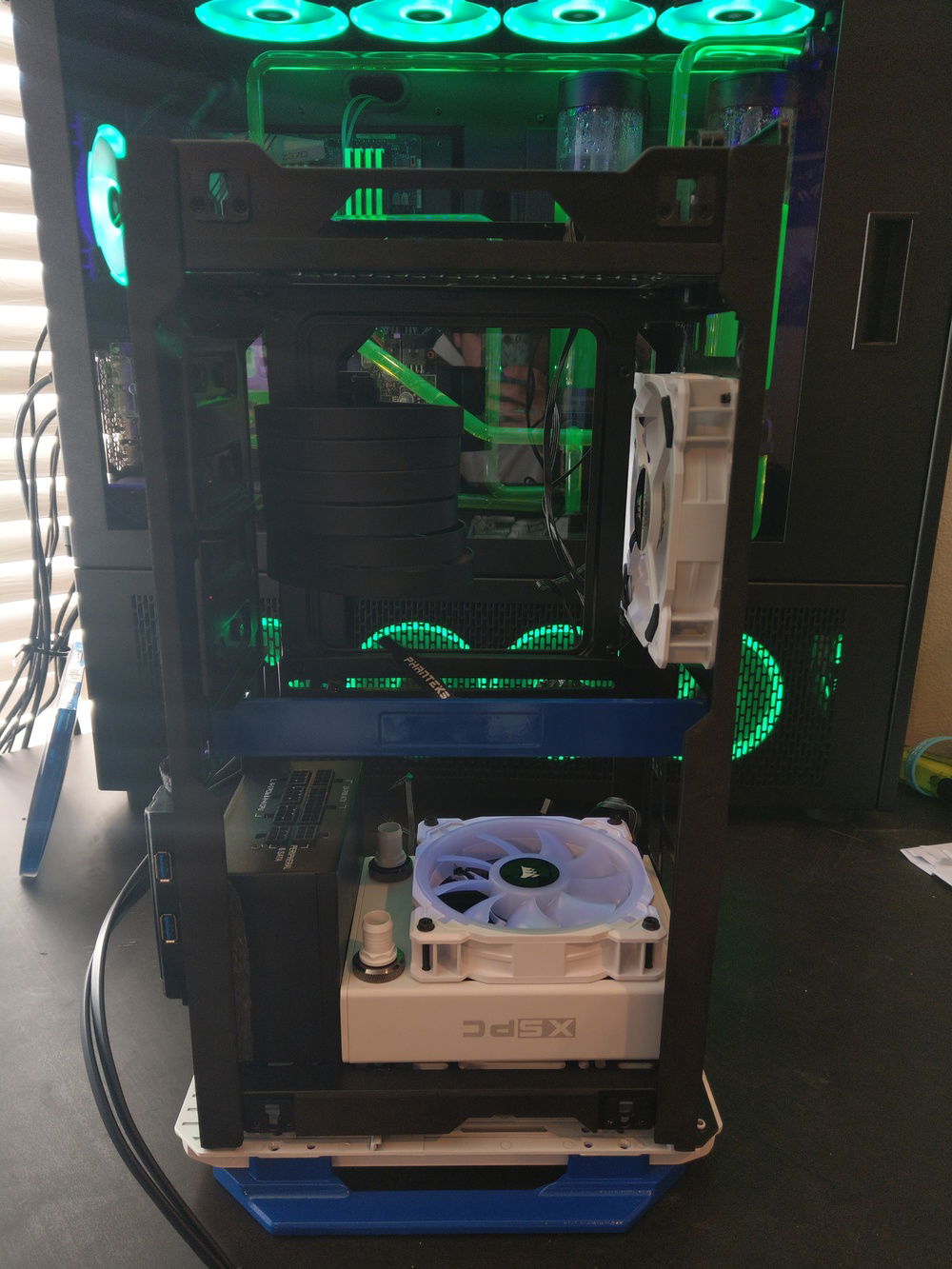 Test fit fans, radiator and PSU.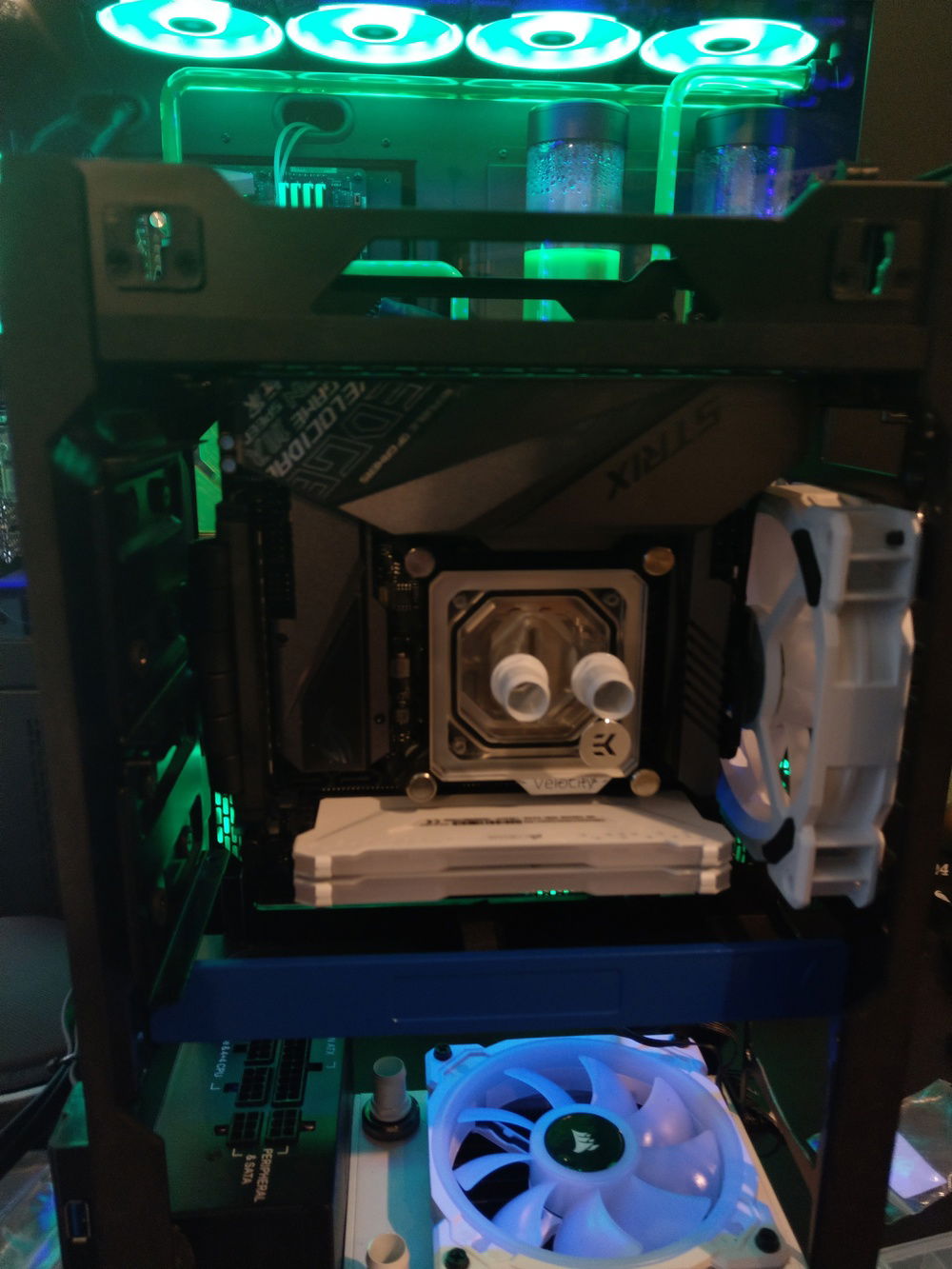 CPU, waterblock and RAM installed.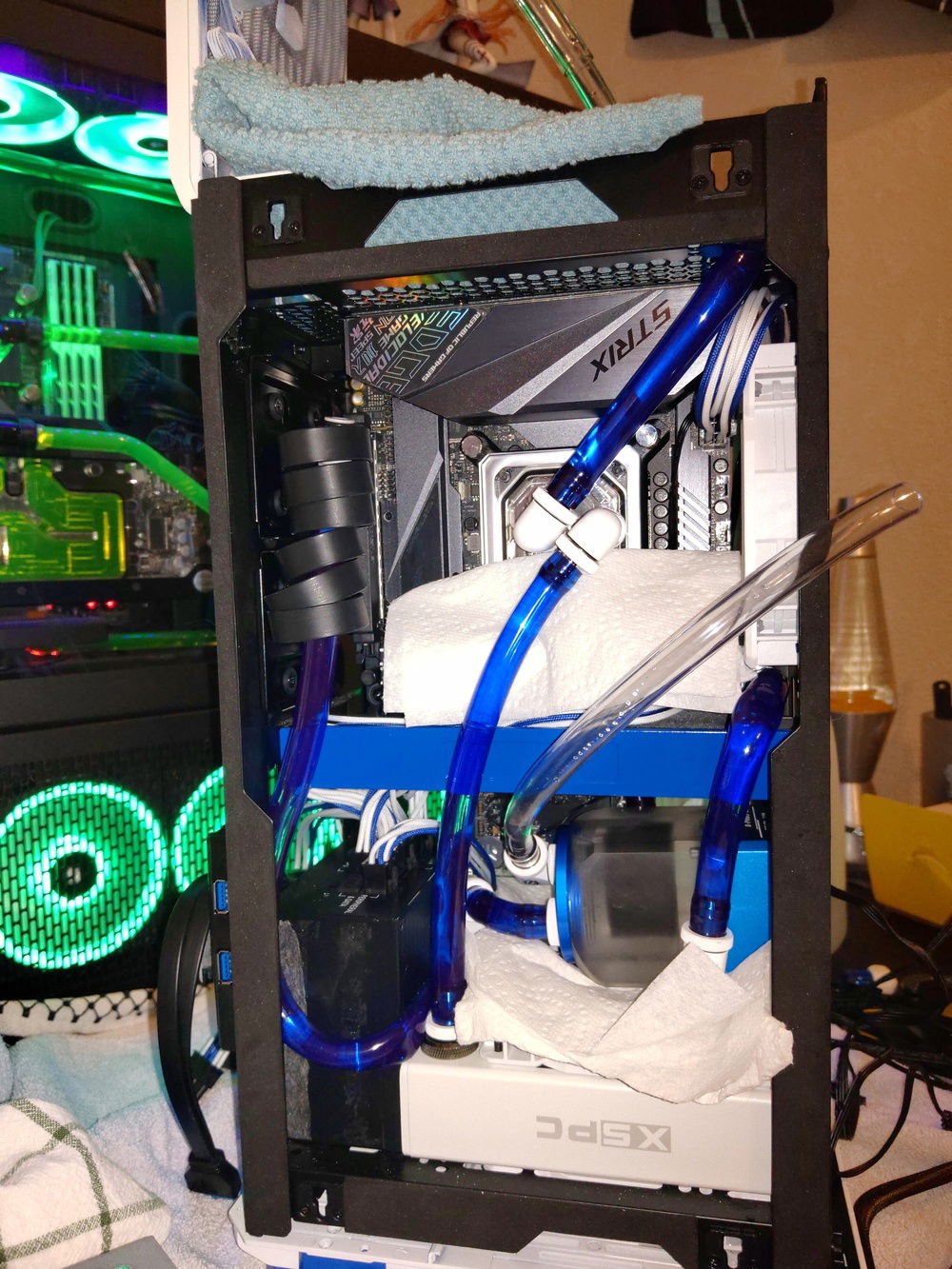 Time to leak test and fill.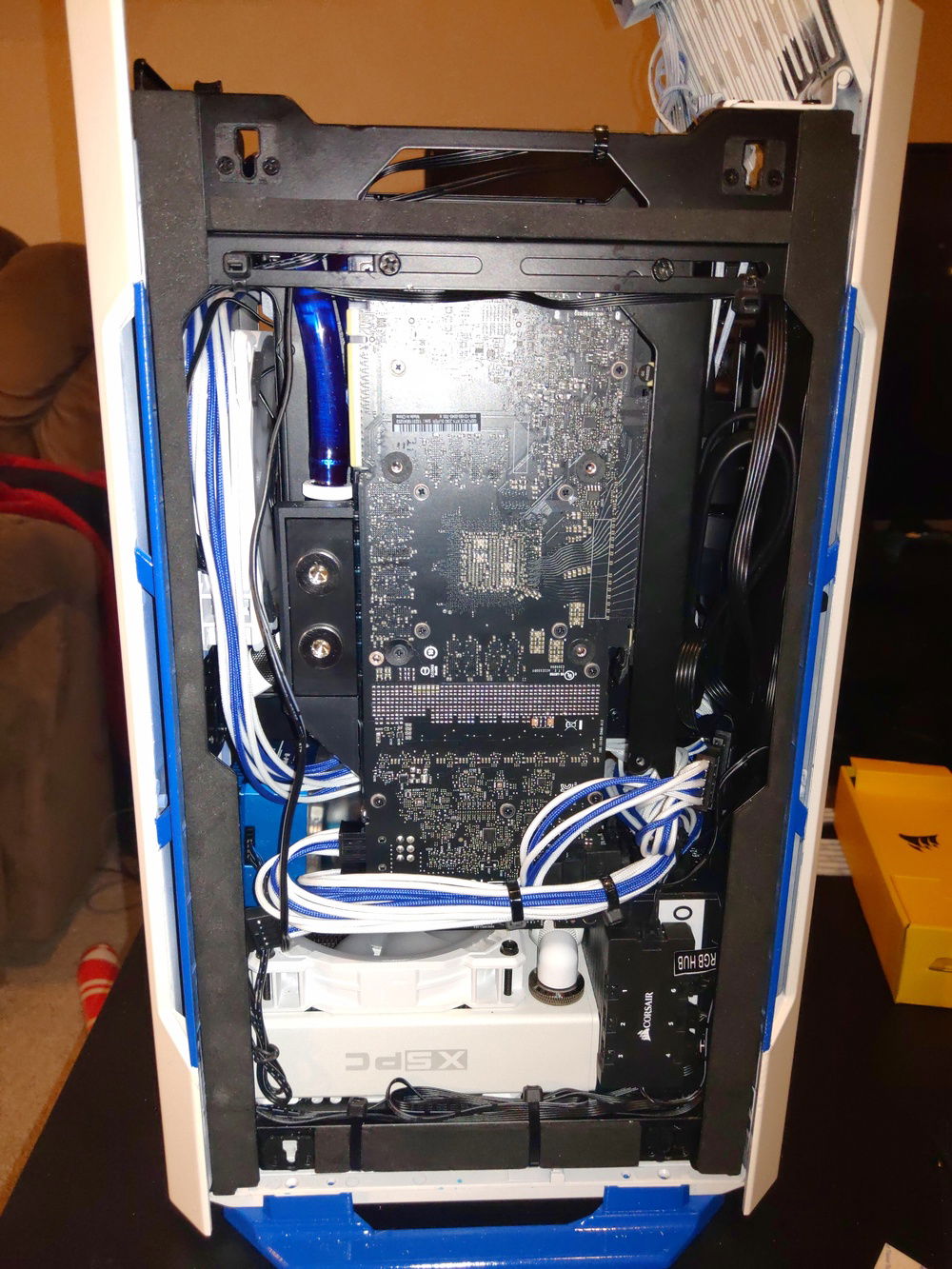 Back side cable management. Didnt bother paying for a GPU backplate since this side won't be seen.
Cable management went better than expected and the commander pro just barley fit under the back panel.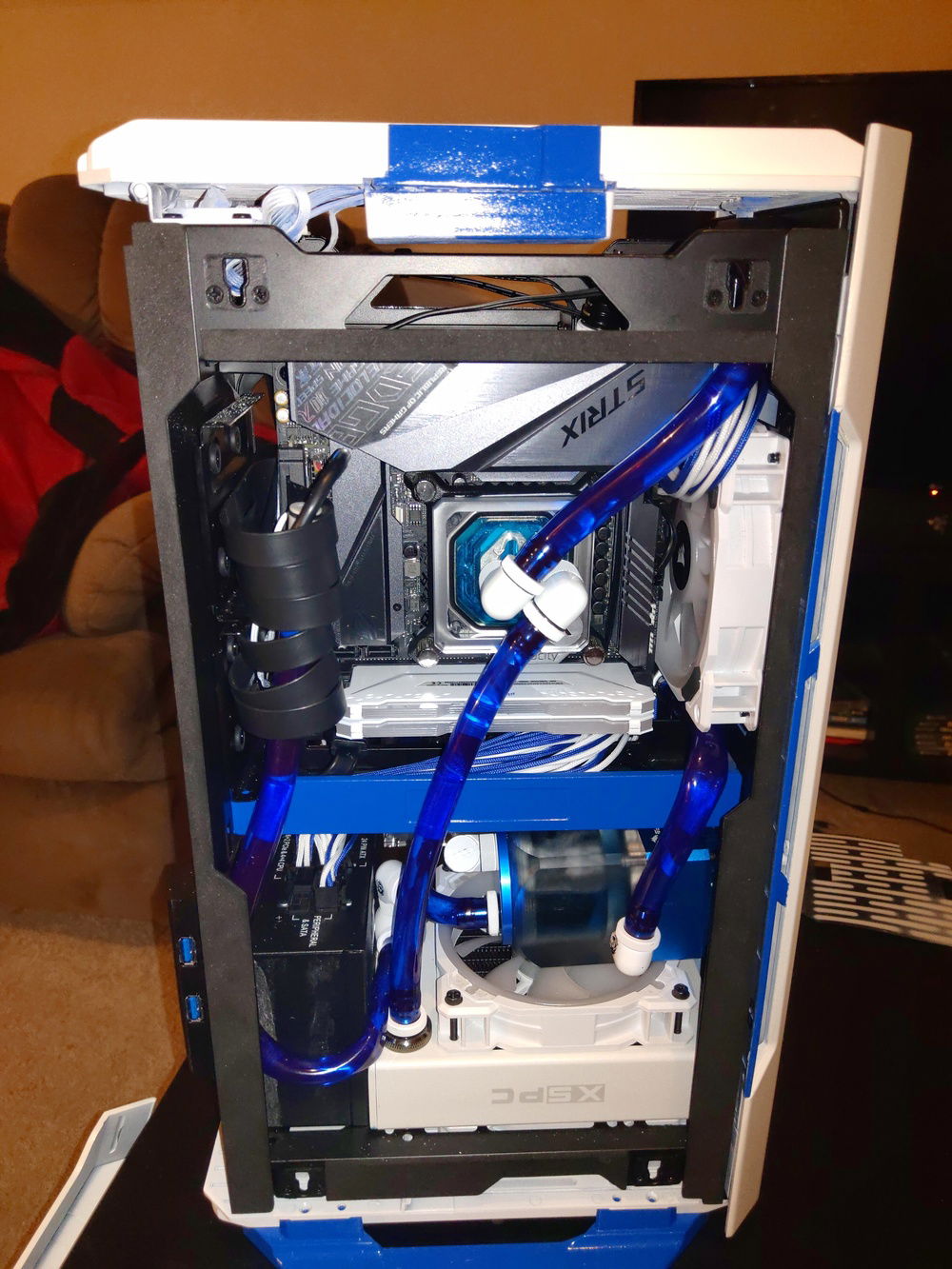 It's all plumbed and filled!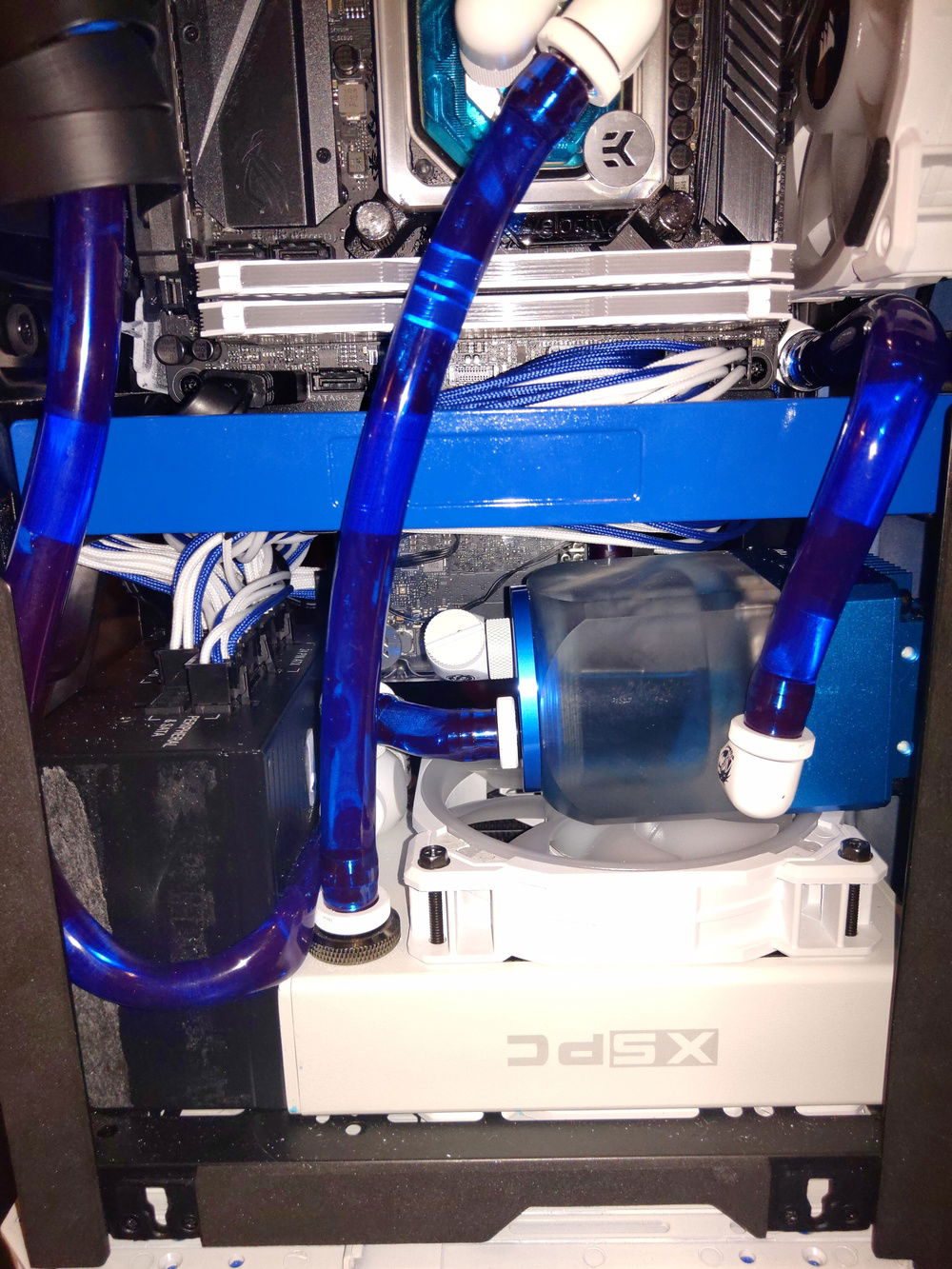 Everything just barely fits!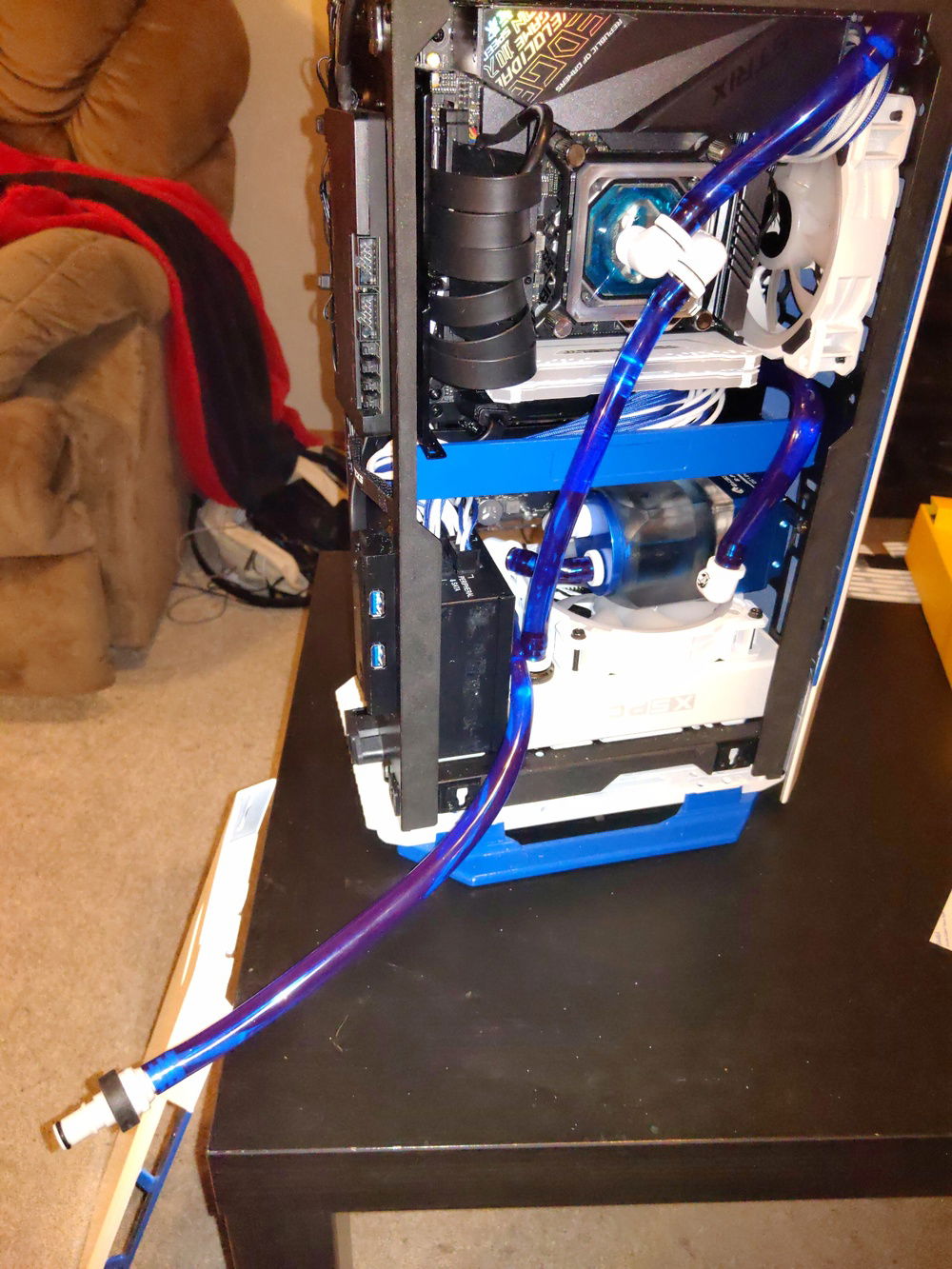 Drain port with quick release. Could not get it lower than the radiator due to the case size but its close enough.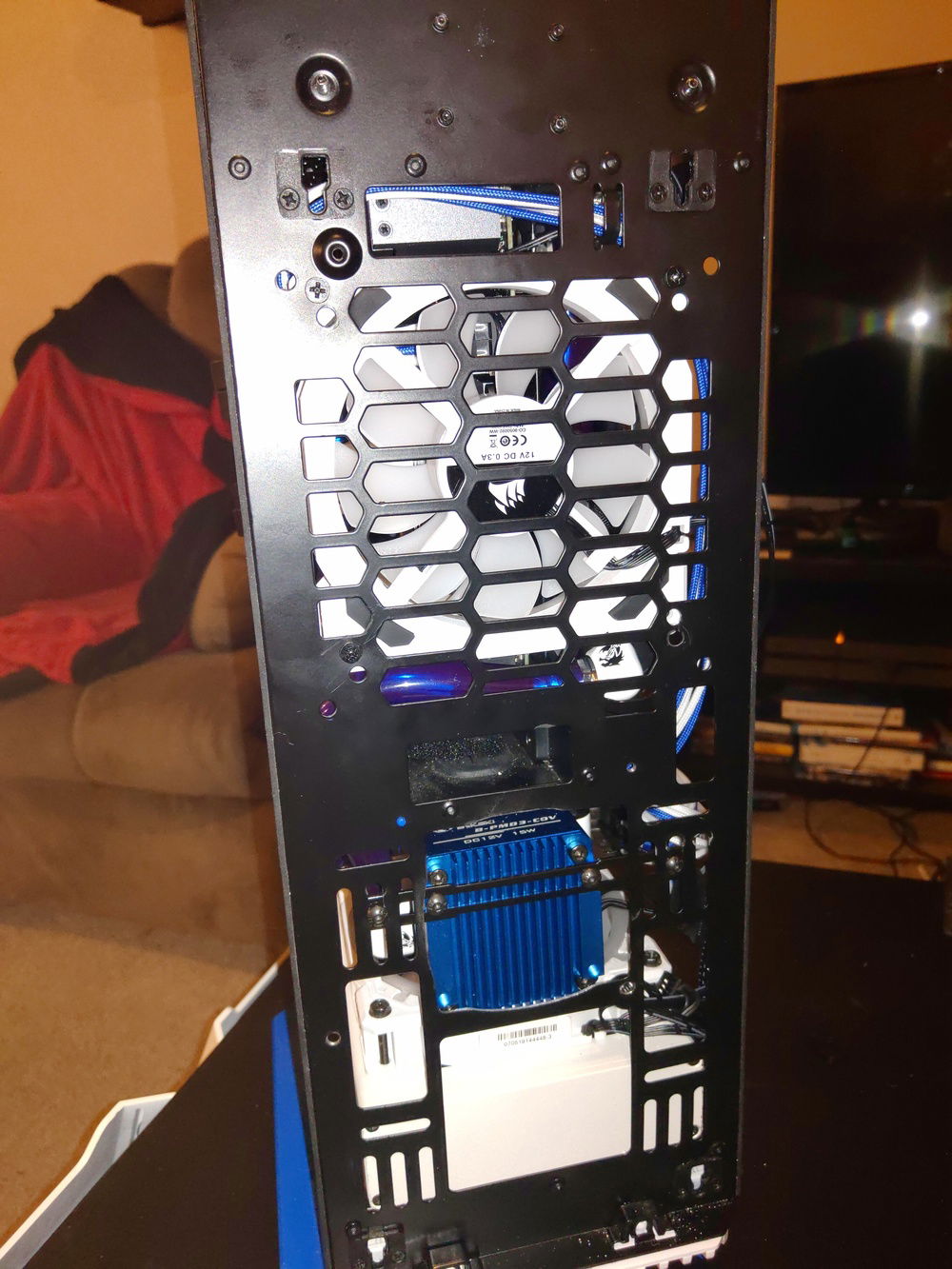 Had to drill new holes to make the fan fit and get a few different brackets to mount the res/pump securely in the right spot.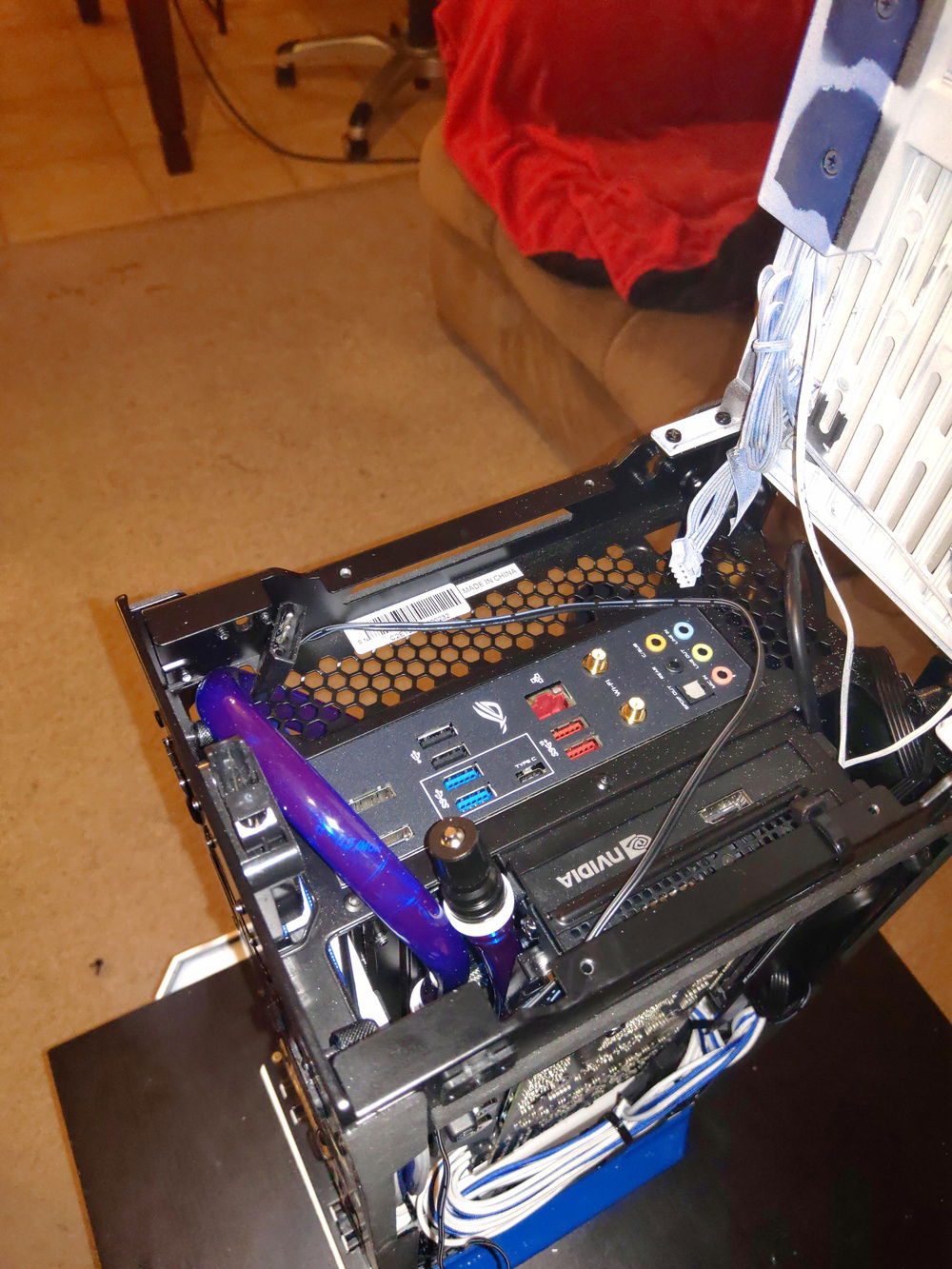 Quick release of one of the fill ports. (Ignore the white flakes as they are just paint flakes chipping off of the cables as they bend...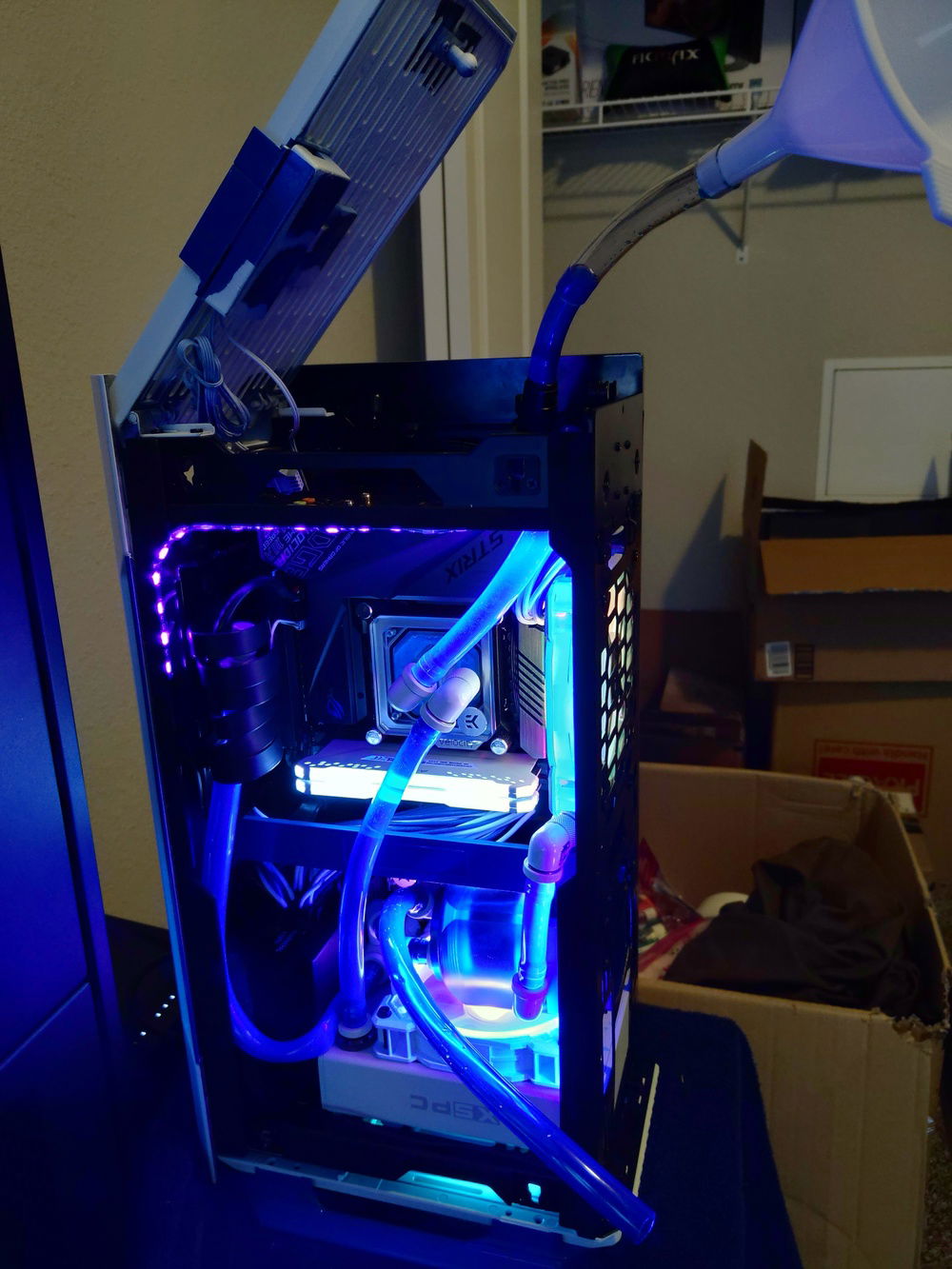 Showing both fill ports as it was much easier to get air out of the system using 2 ports.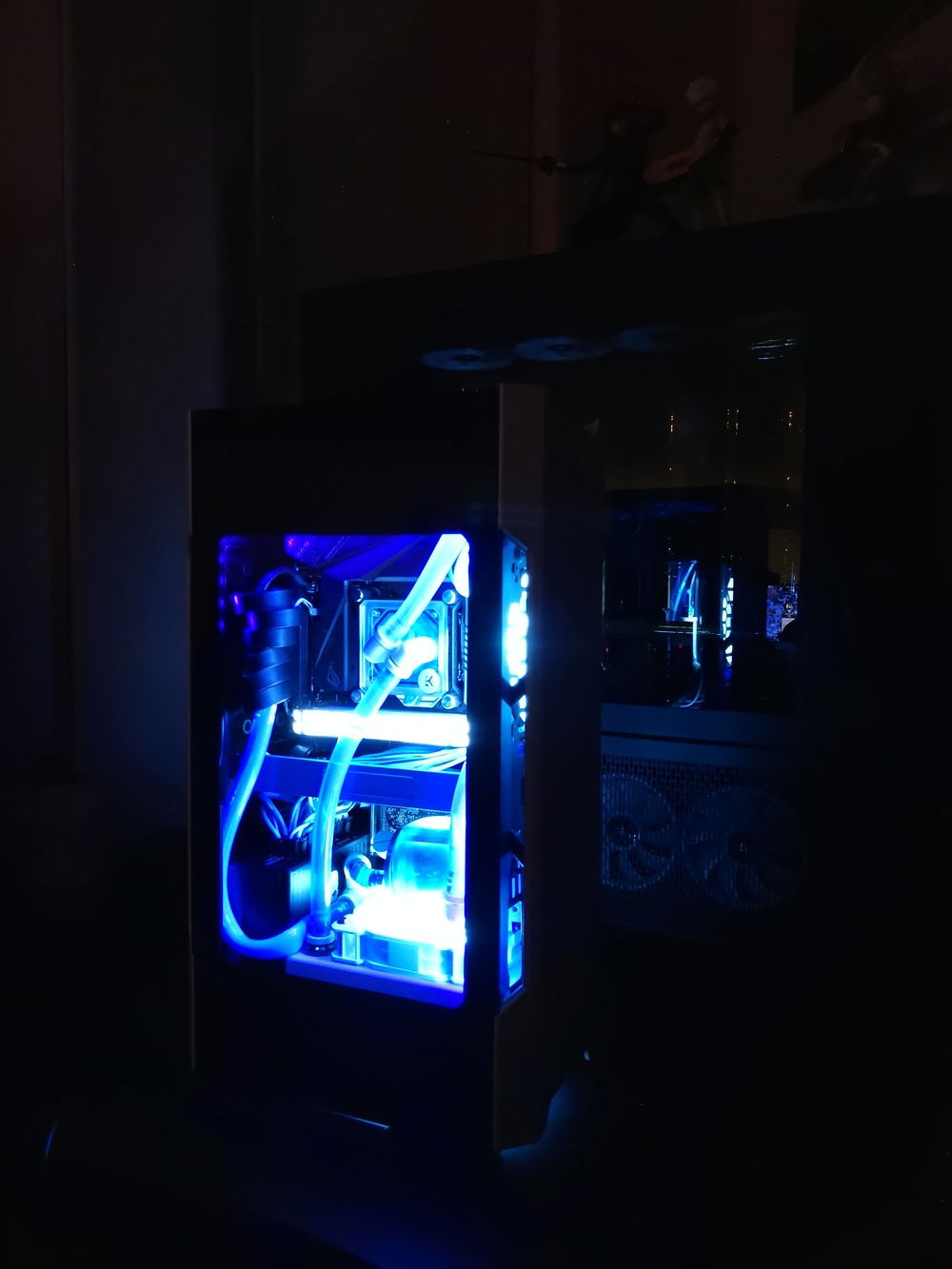 Dark room lighting example.