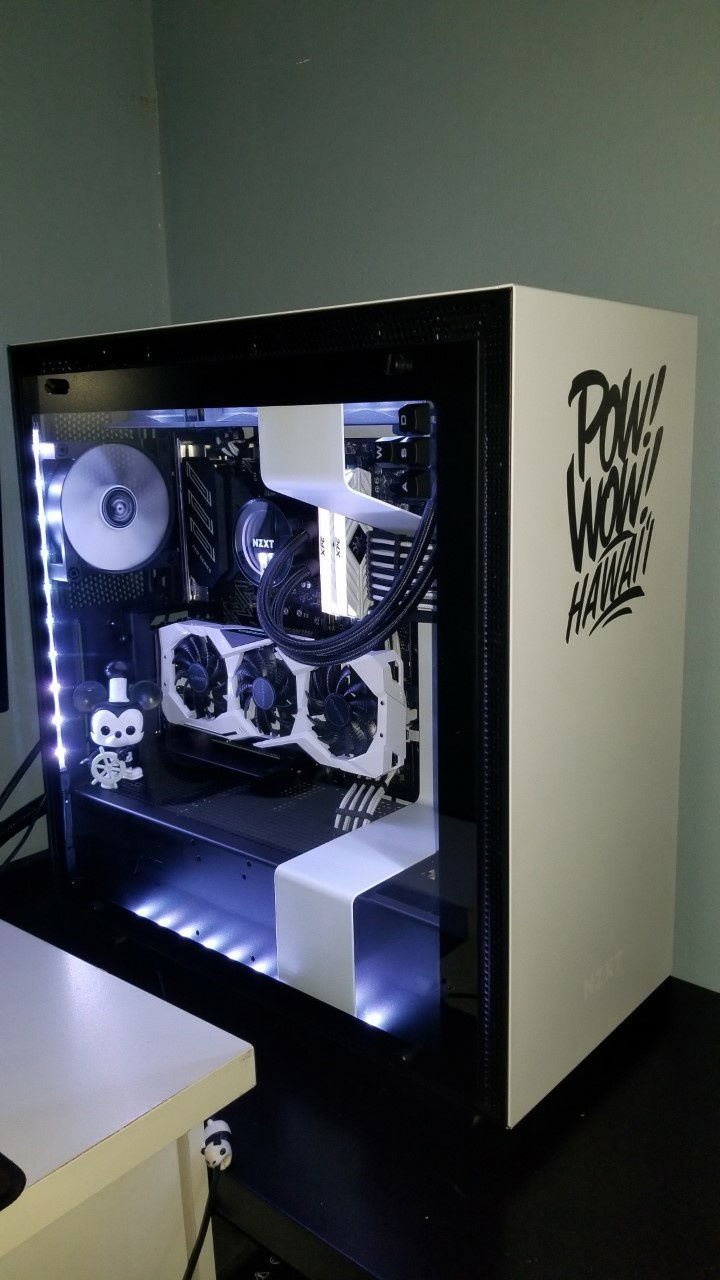 This is how she looked in the beginning, after i painted the stock gpu cooler white and added the vertical gpu mount. Also bought a NZXT Kraken x72 AIO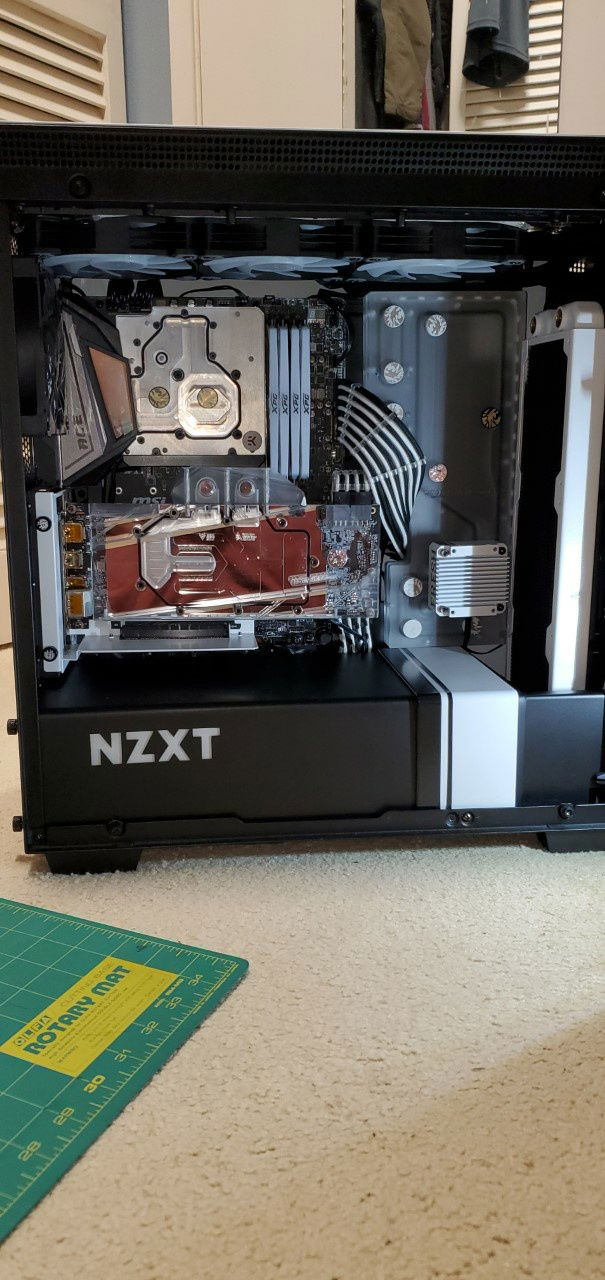 This is when she was in the process of her transformation.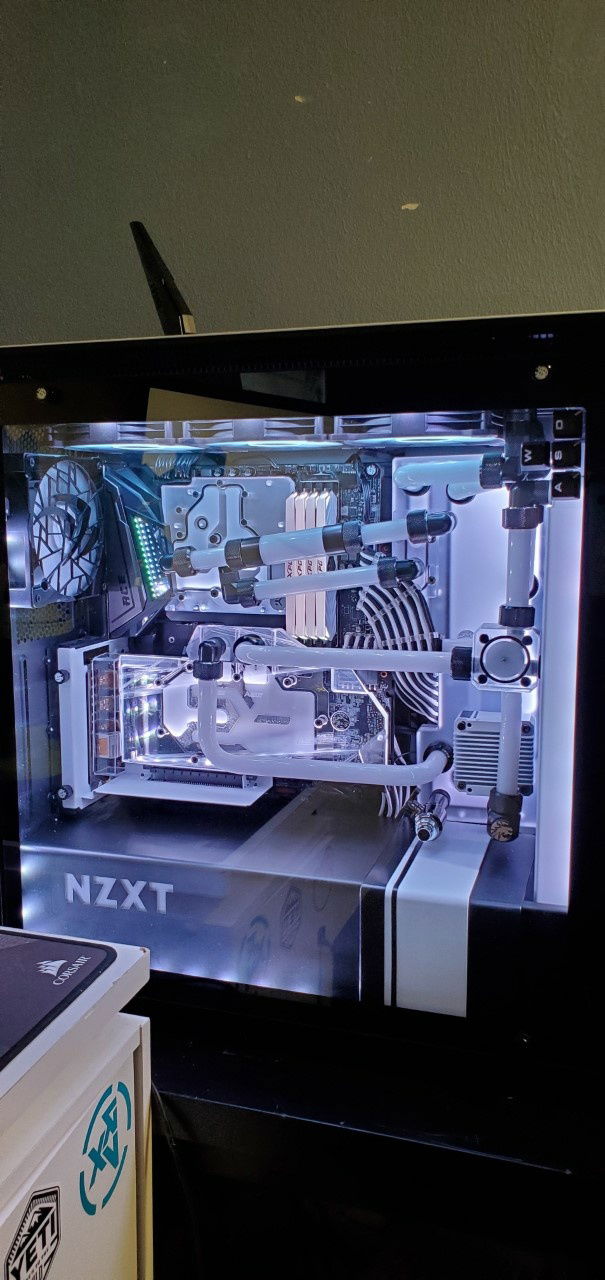 This is her in all her glory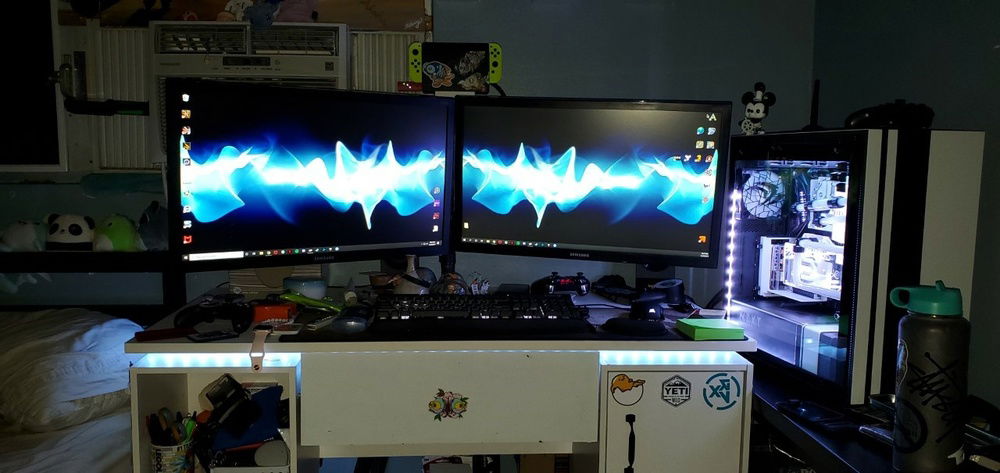 Setup with room lights on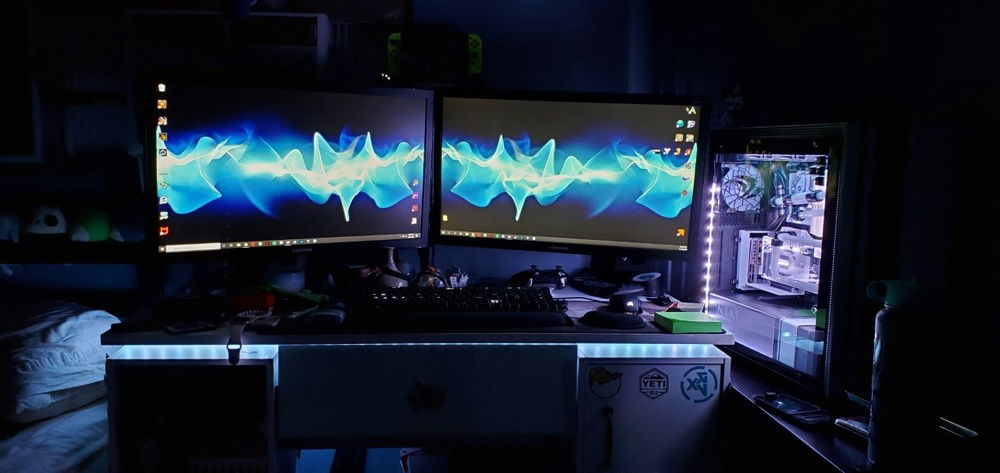 Setup with room lights off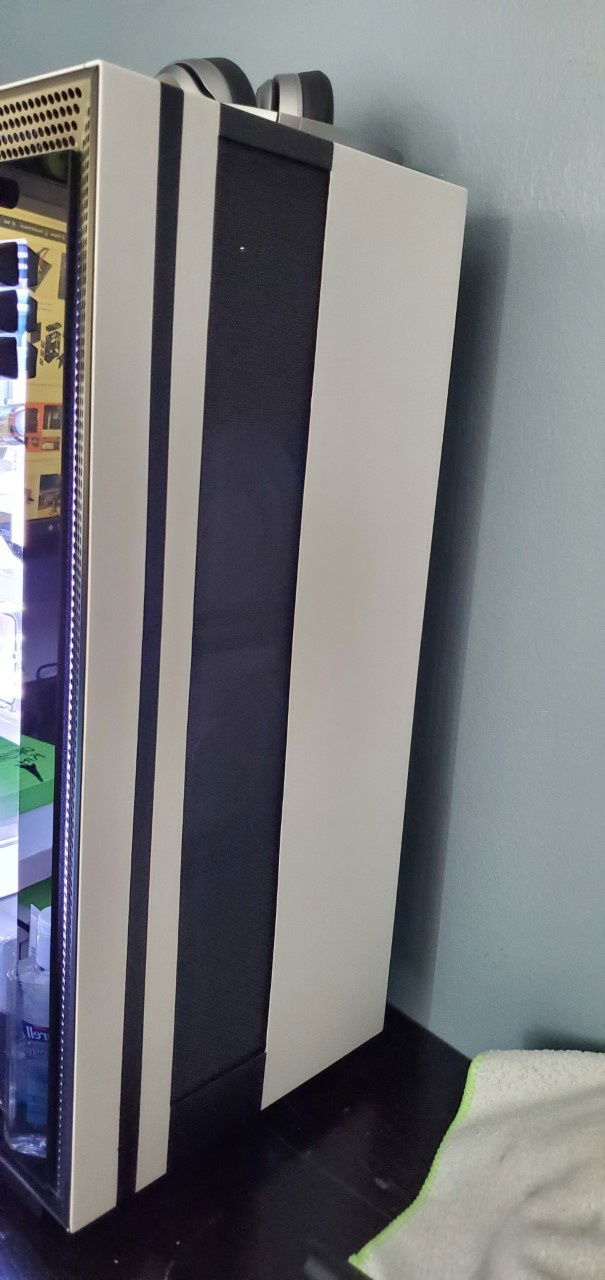 This is my simple casemod i did to my h700, increased airflow by cutting a large vertical hole and securing a fine breathable mesh to it.