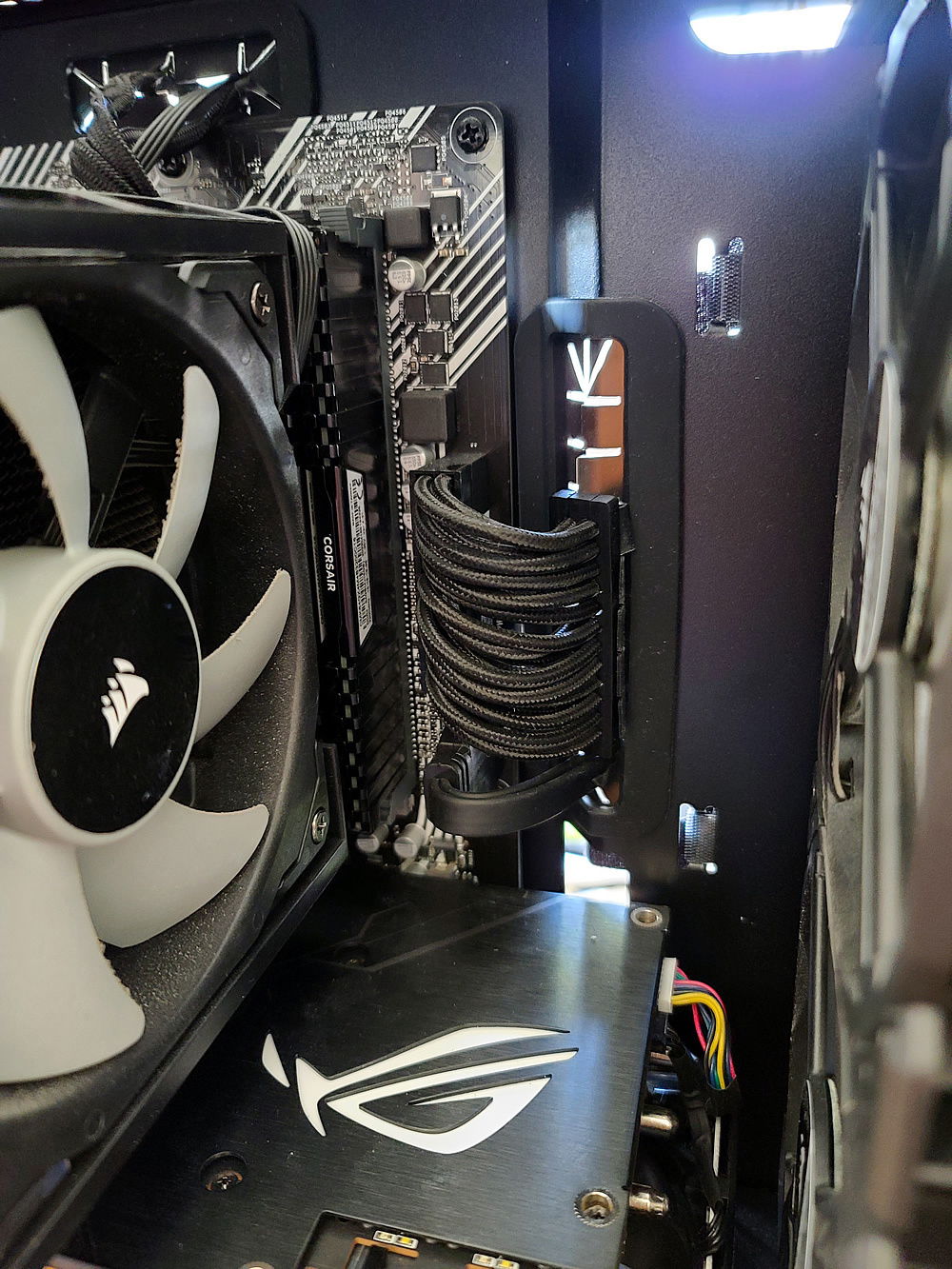 24-pin sneaking around the corner.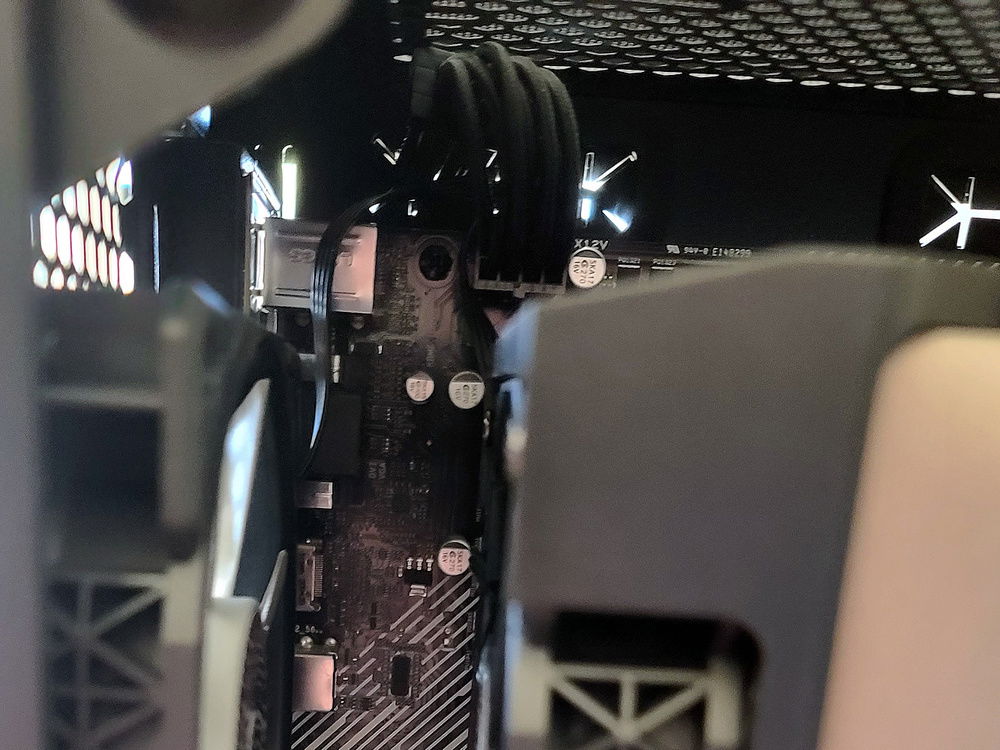 Barely see the 8-pin EPS12V.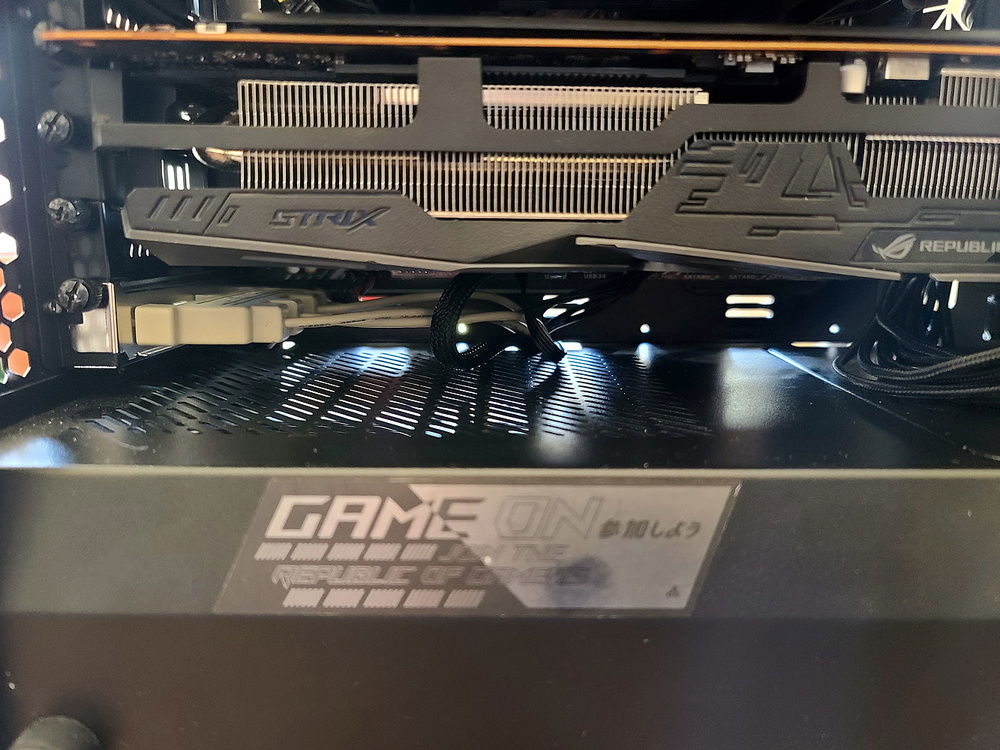 USB "bracket" plugged into NZXT internal USB hub gives me four more ports to plug into without having to have a USB hub on the desk.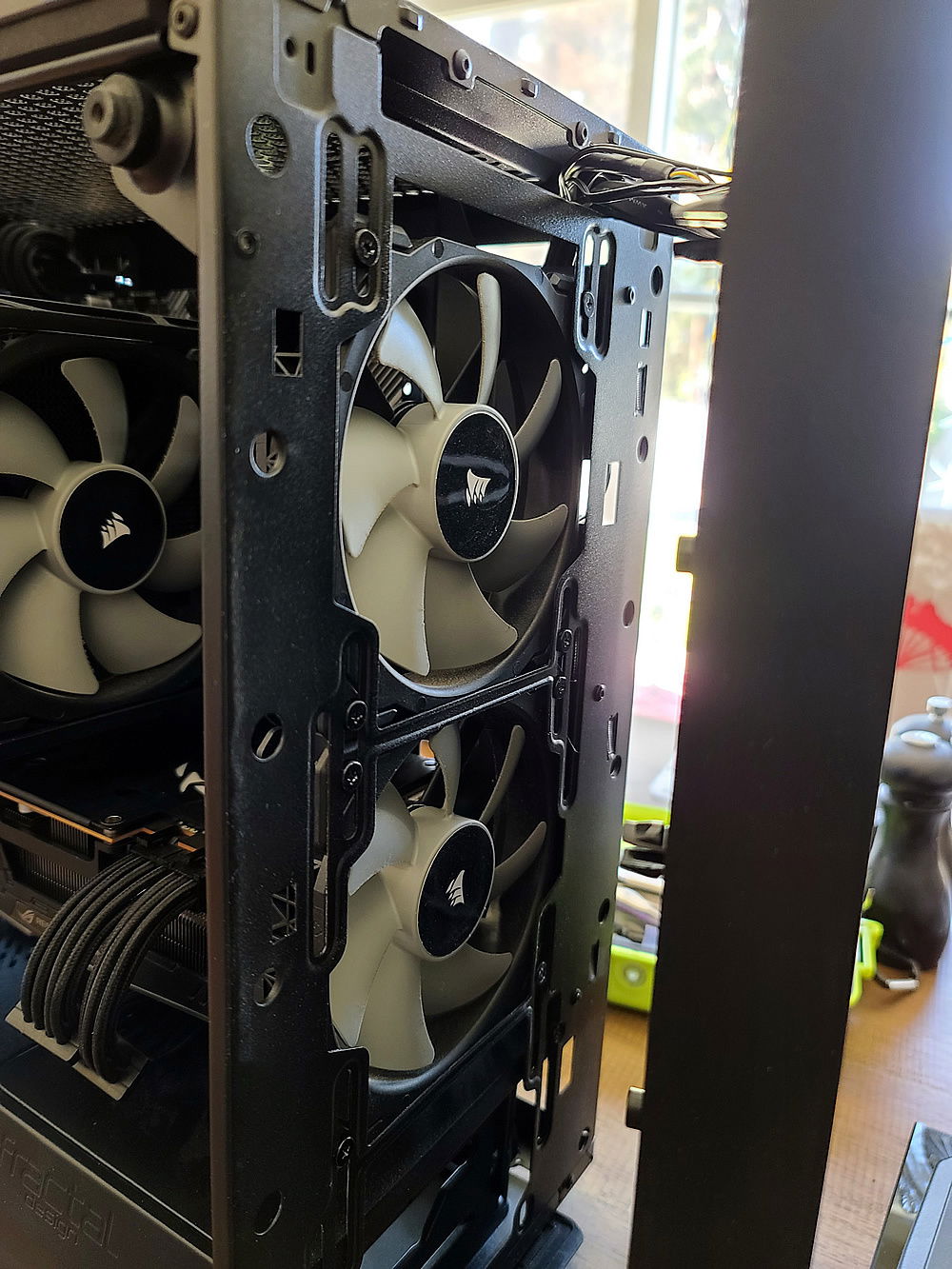 All ML120's, including on the A500.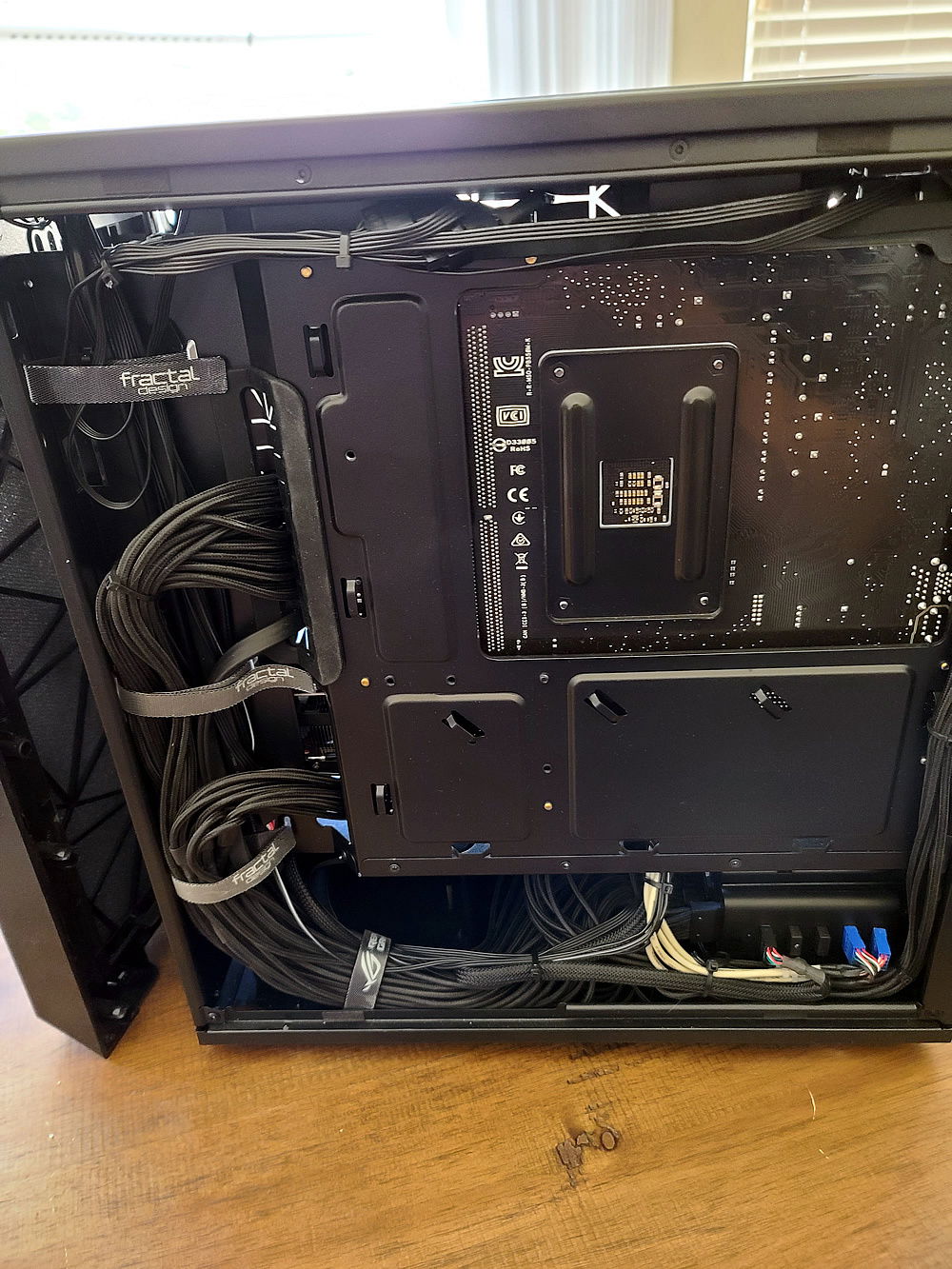 Backside that nobody will ever see.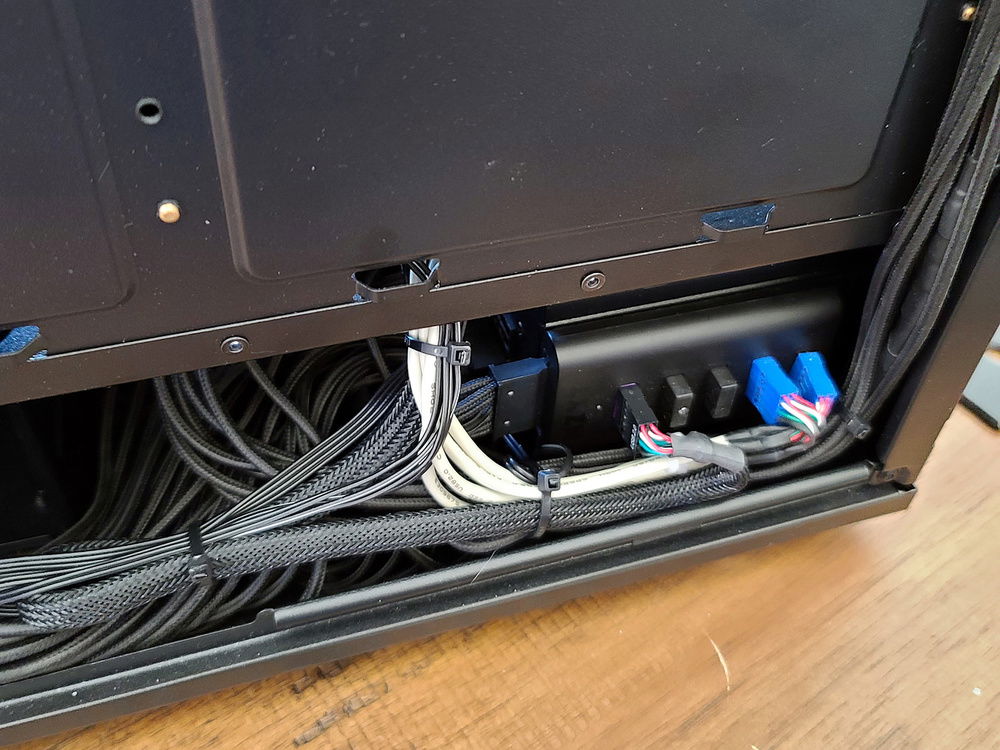 The NZXT internal USB hub.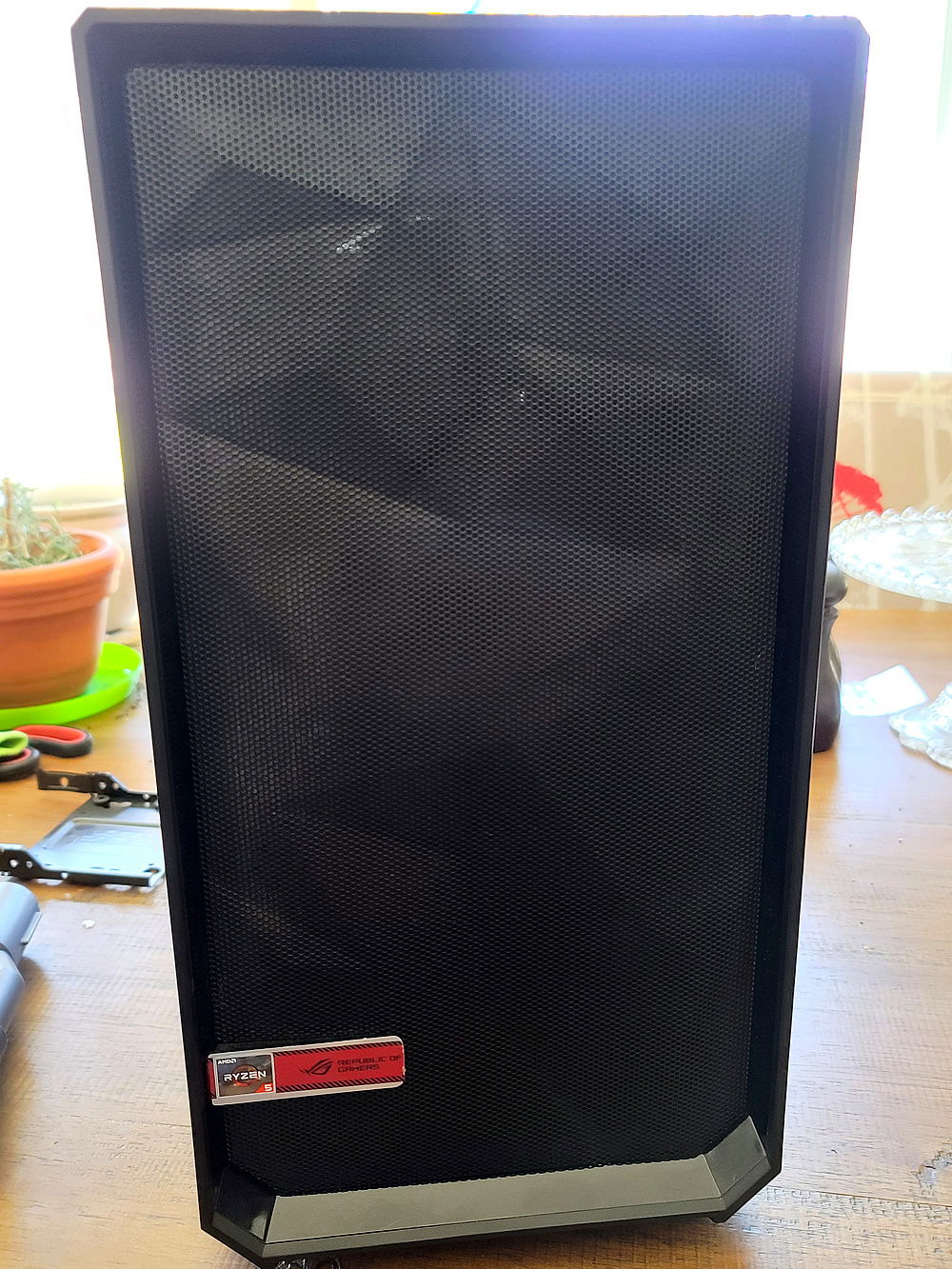 Had to cover up the Fractal logo. LOL!