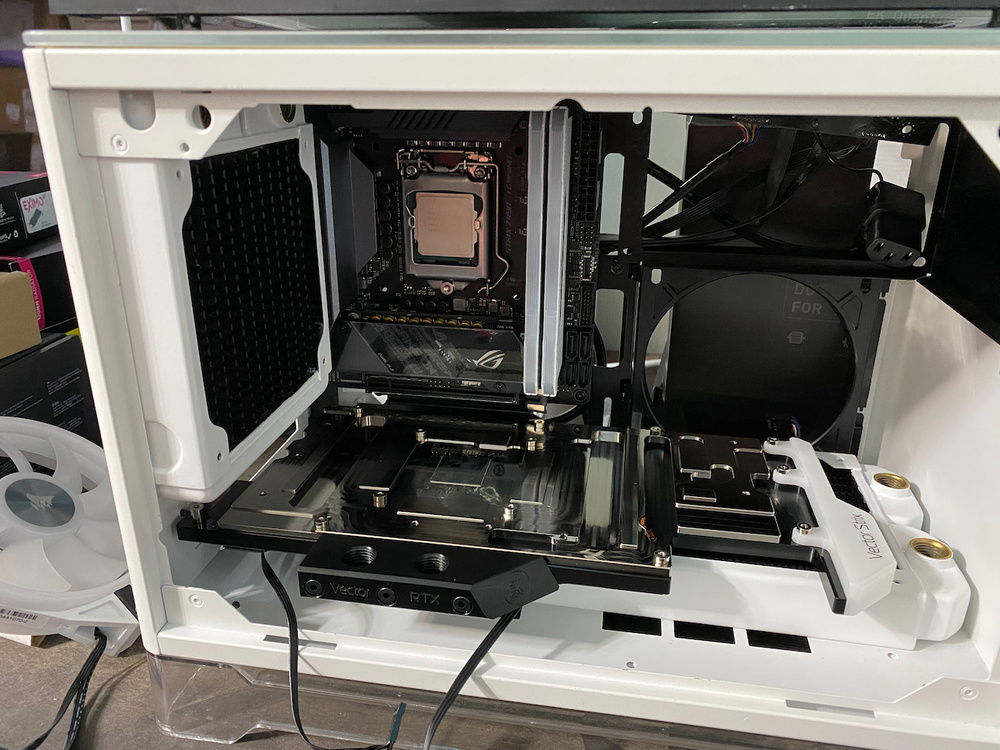 That GPU block is a monster... will it fit!?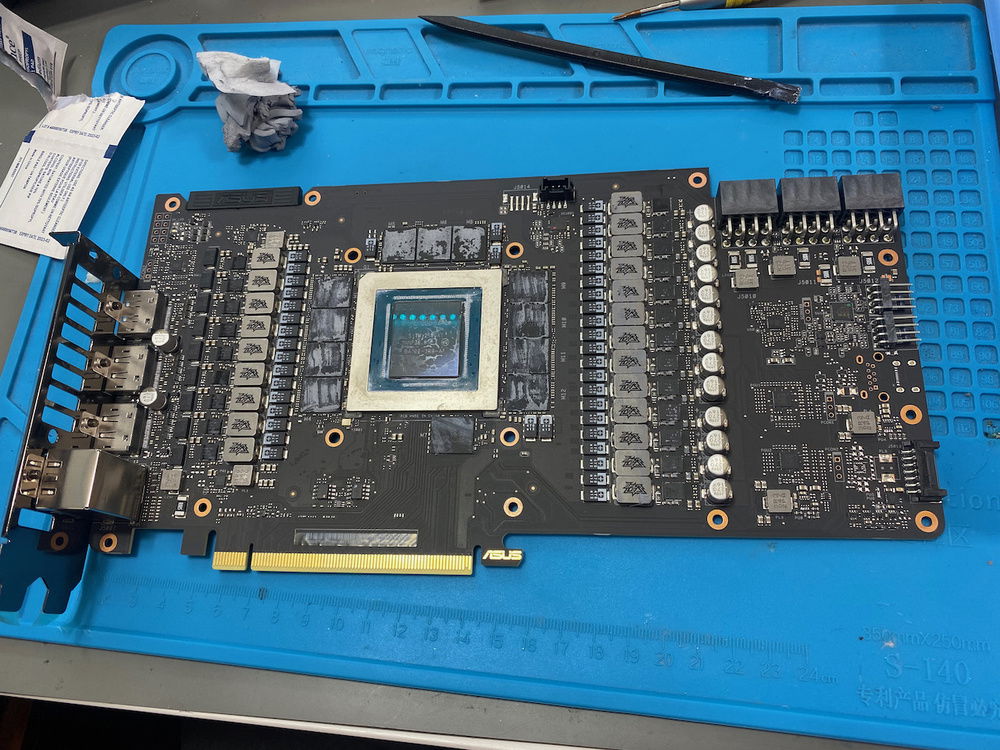 Once naked, they're really not much to them!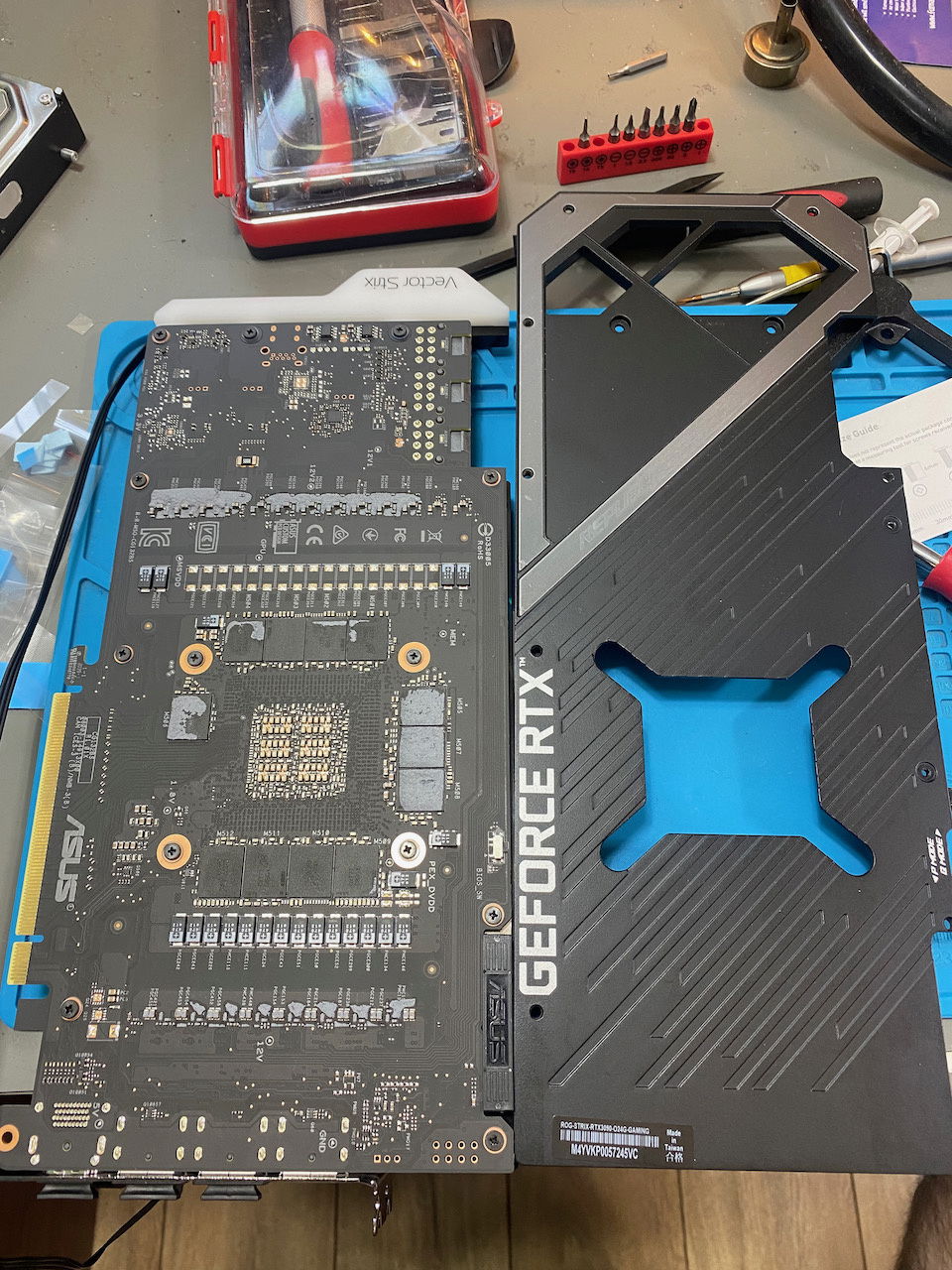 Different in size between the aircooler and without.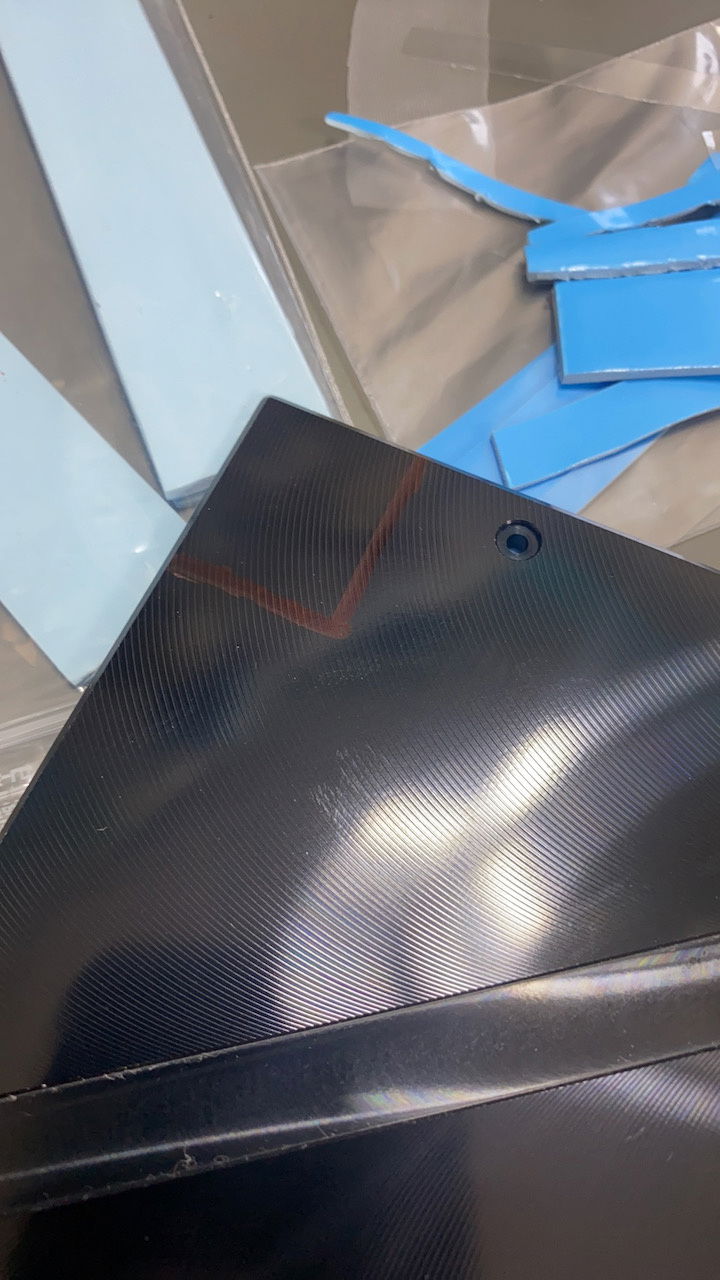 This corner will be trimmed to fit up against the motherboard.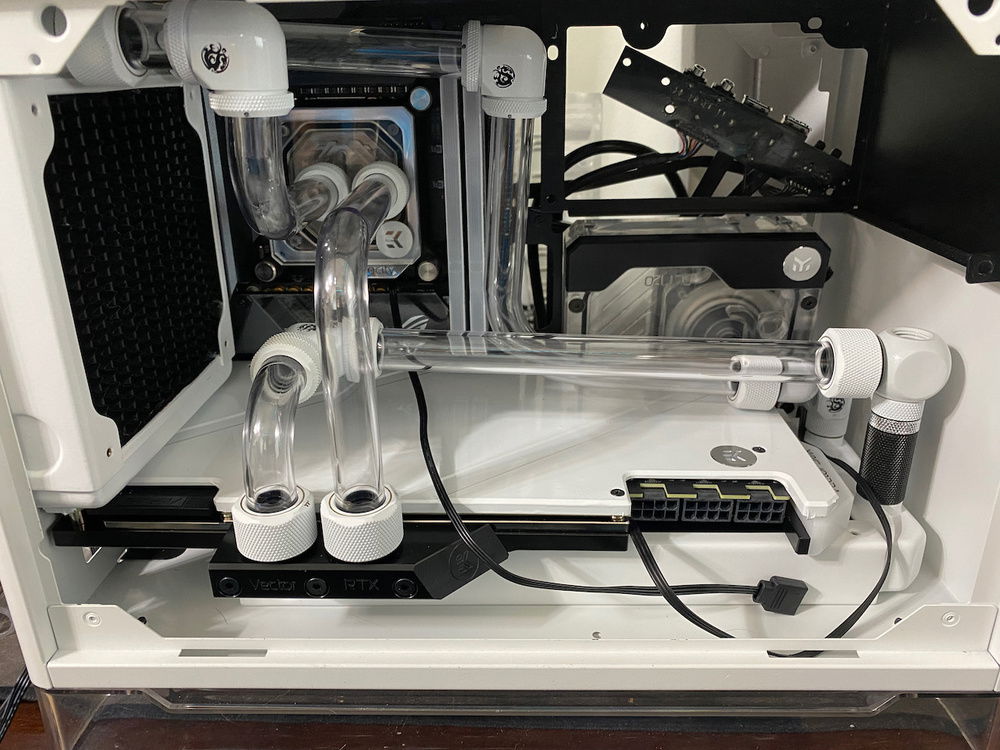 Waiting for more fittings to arrive to finish up.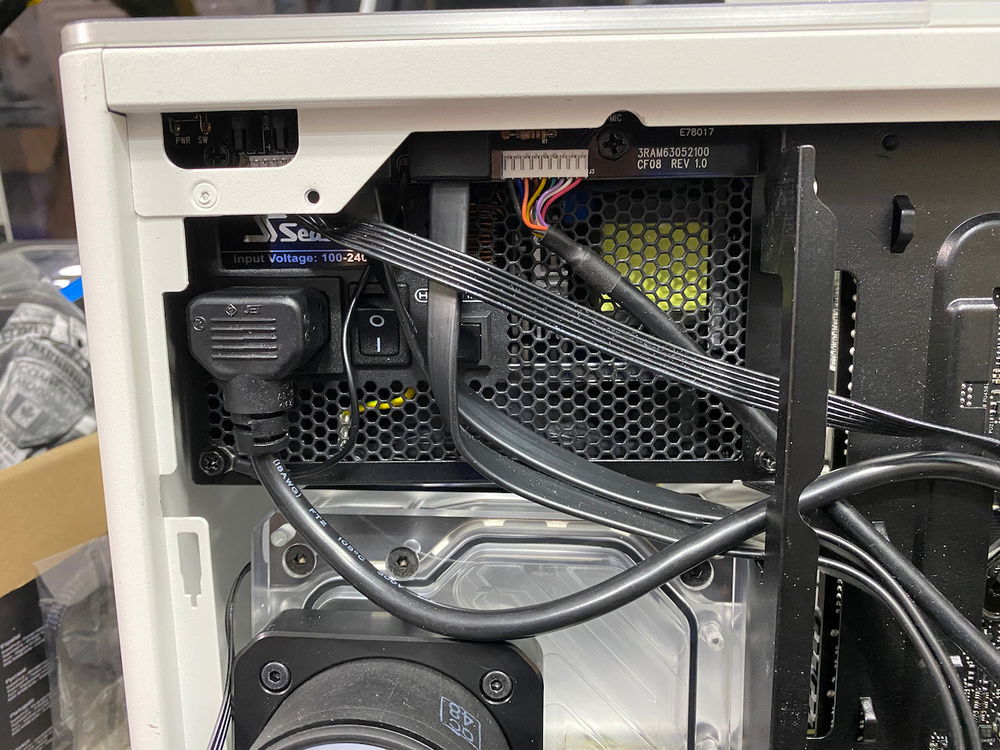 The rear plug is in the same place as the original, convenient!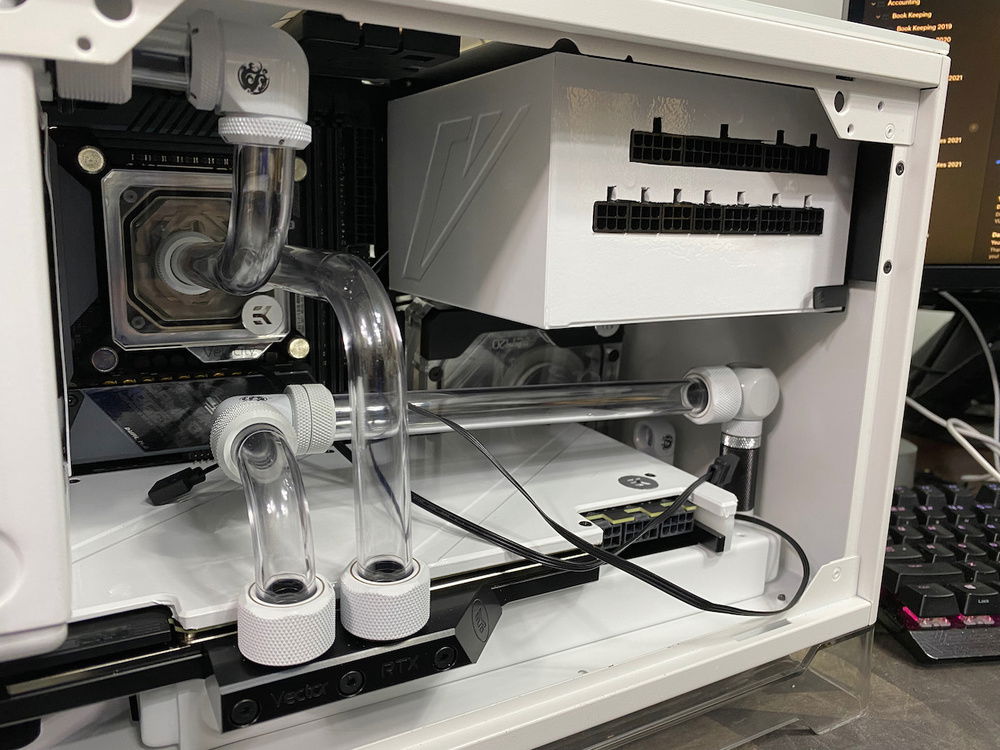 In place and looking good!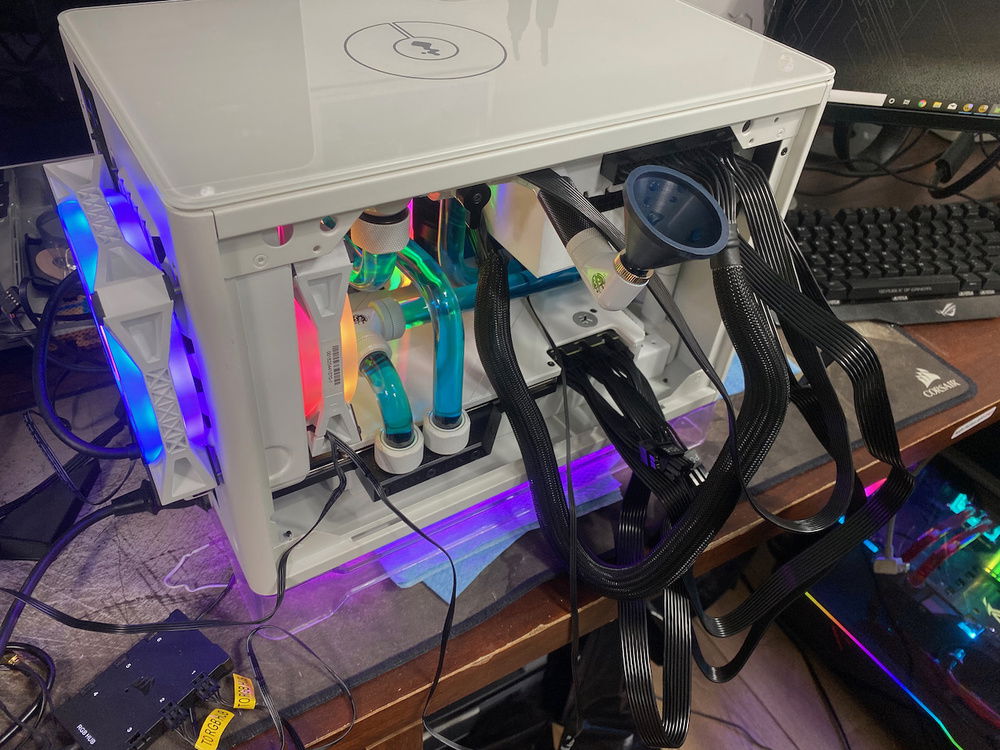 Cables are next... but system is filled and temps are good!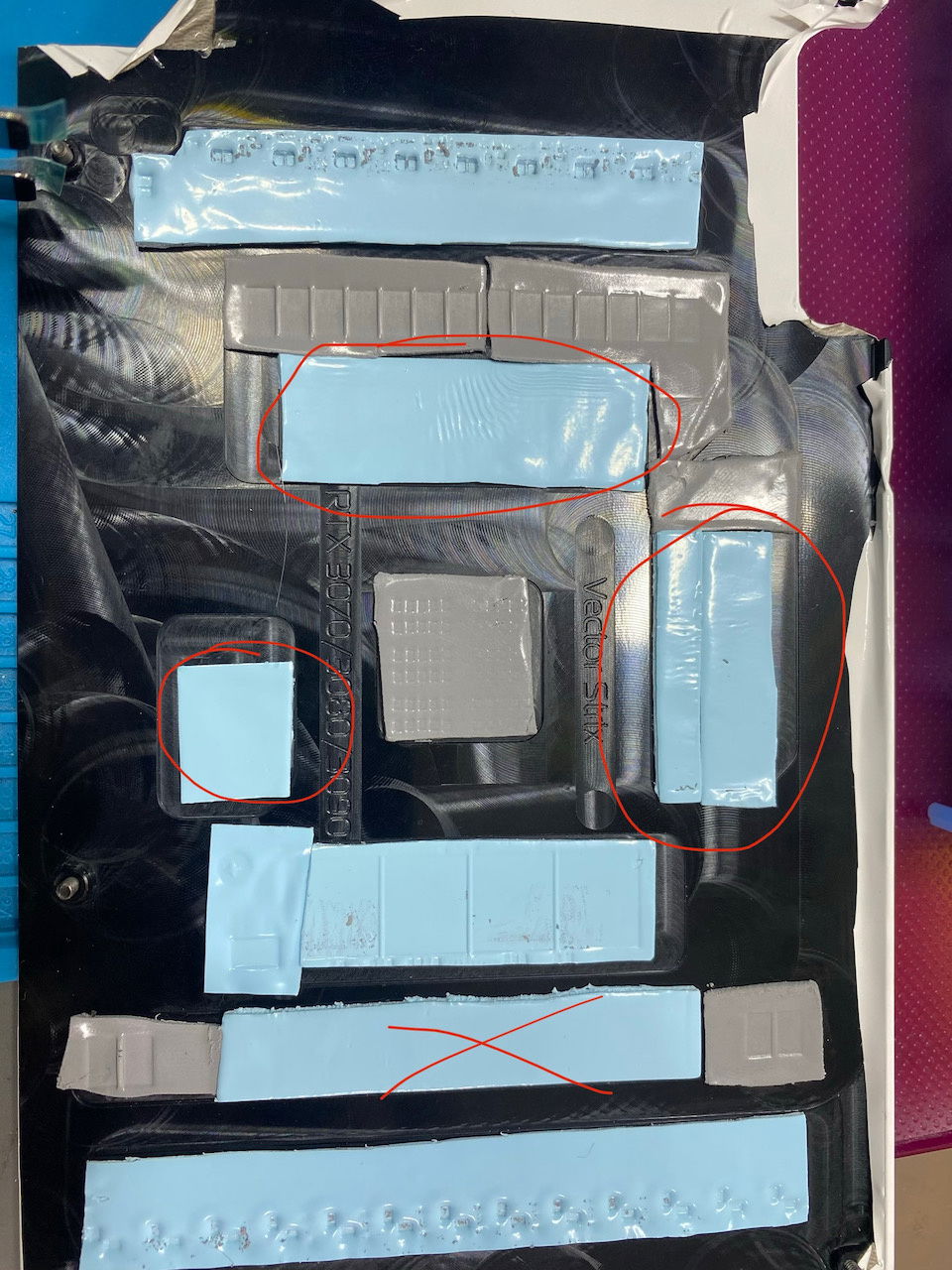 Several areas not making contact... always check this before installing!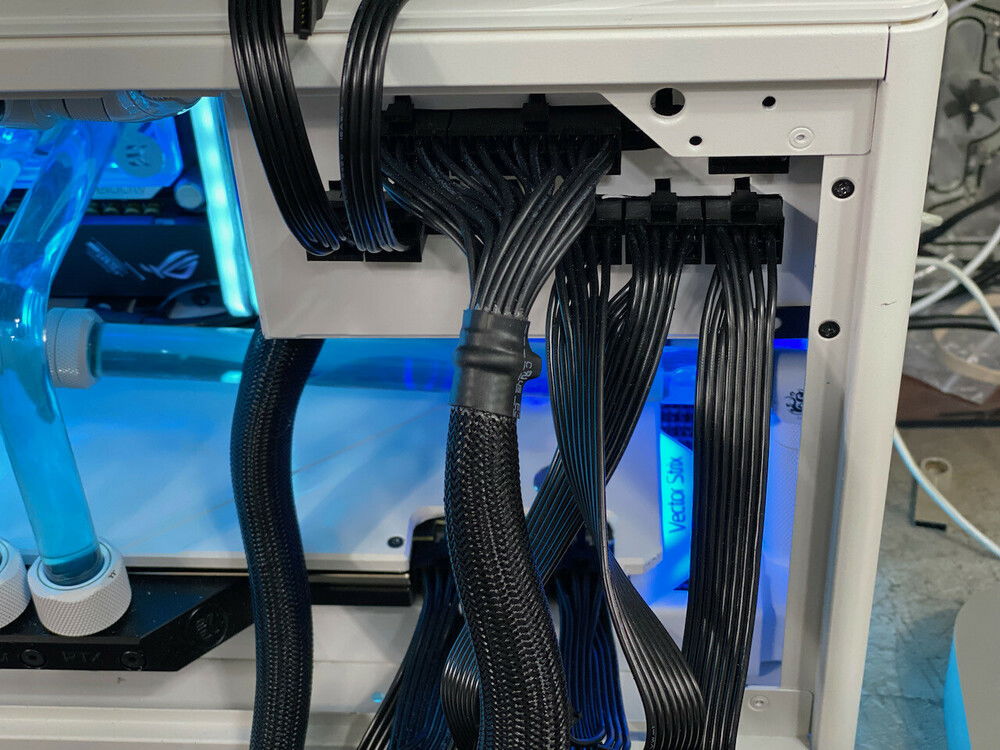 This is what I need to clean up/replace.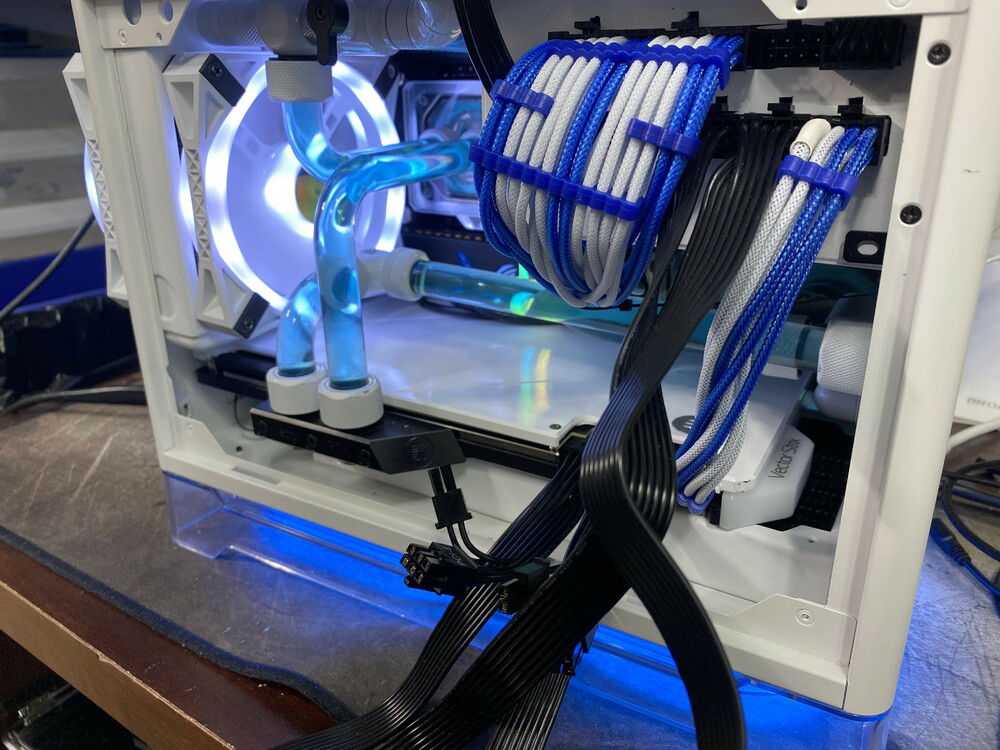 Finally got the main and one PCI cable done. I hate how they have to twist... but I don't have the luxury in this case of hiding one end. Suggestions?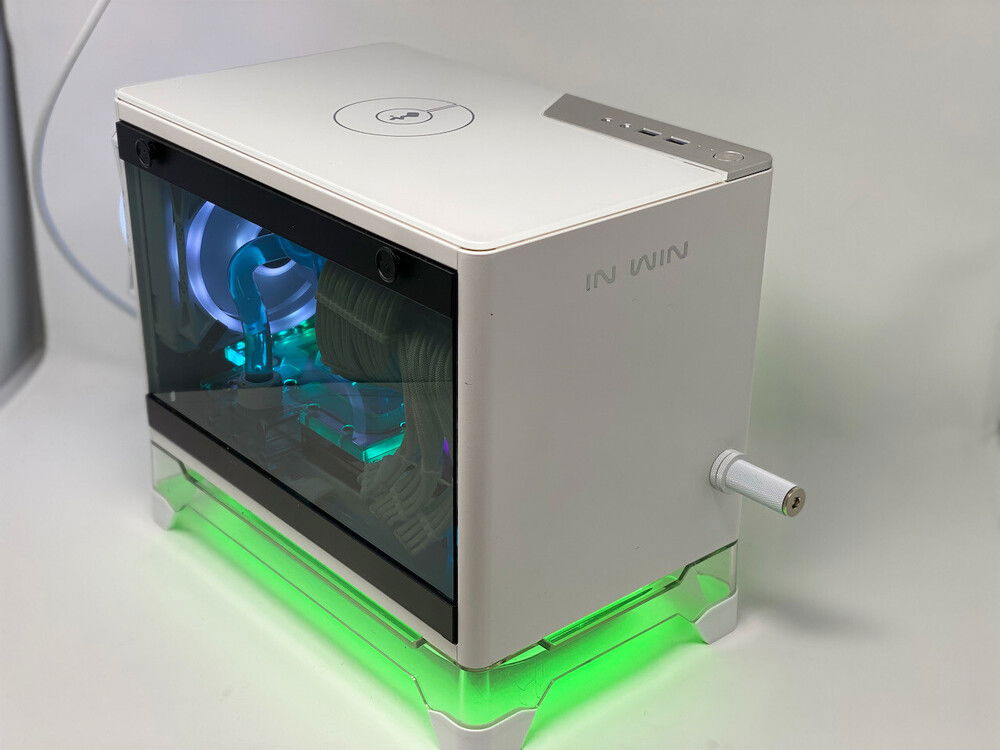 Don't even say it. I know what you're thinking.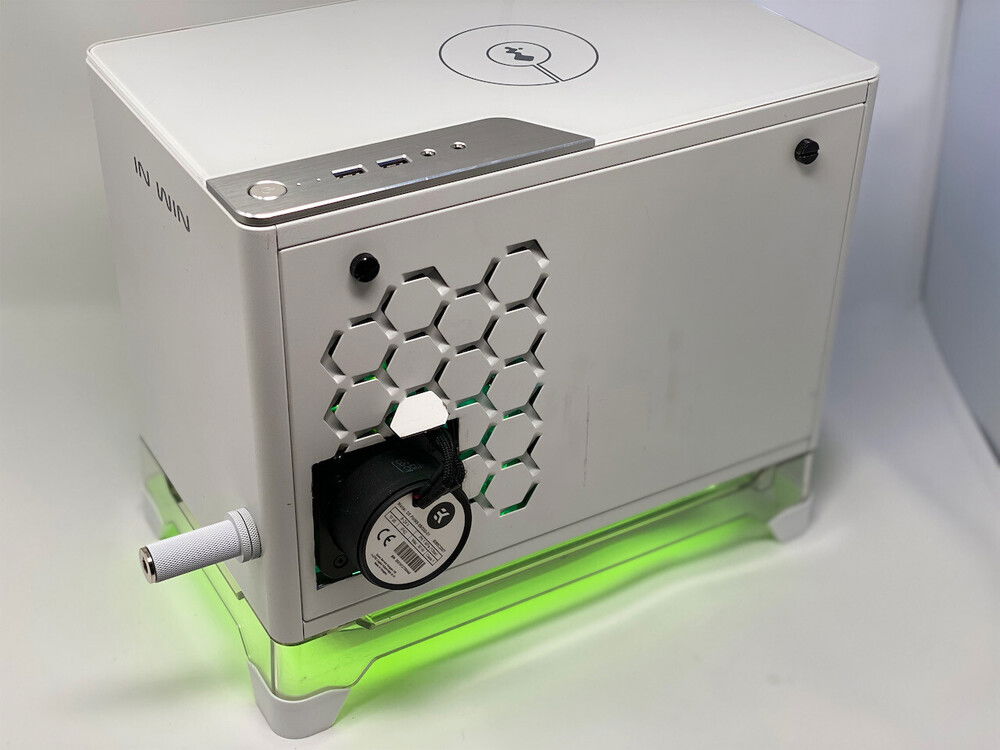 I thought about the nice cover EK released for these pumps, but this side faces the wall so it can be ugly.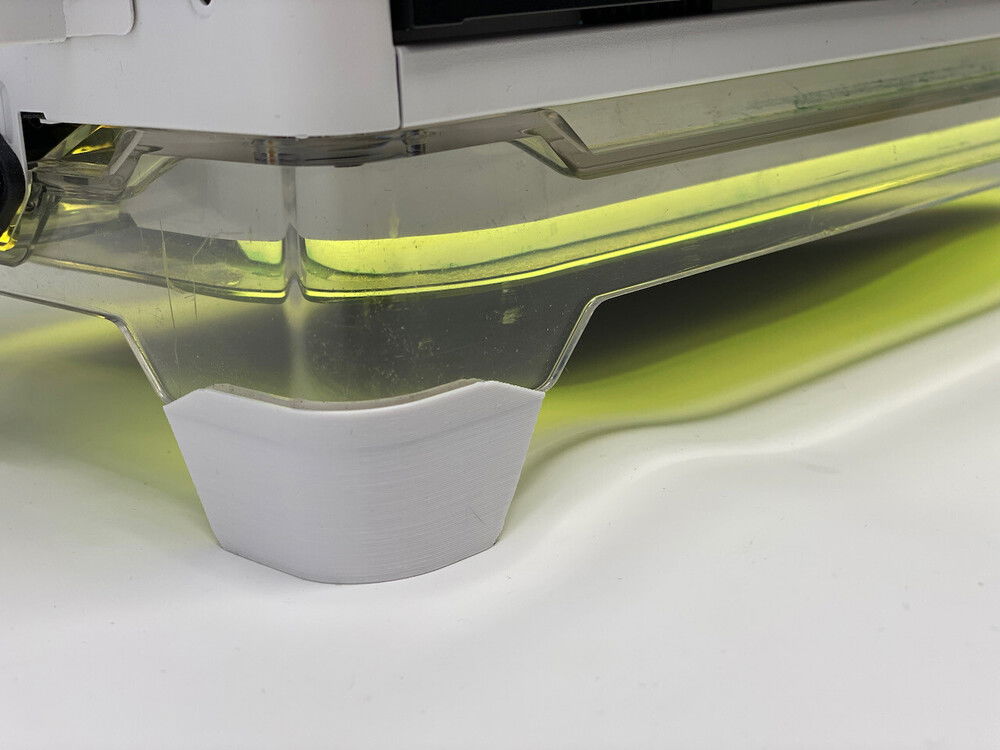 3D printed some leg extensions (found on Thingiverse) to help get some more air up in there.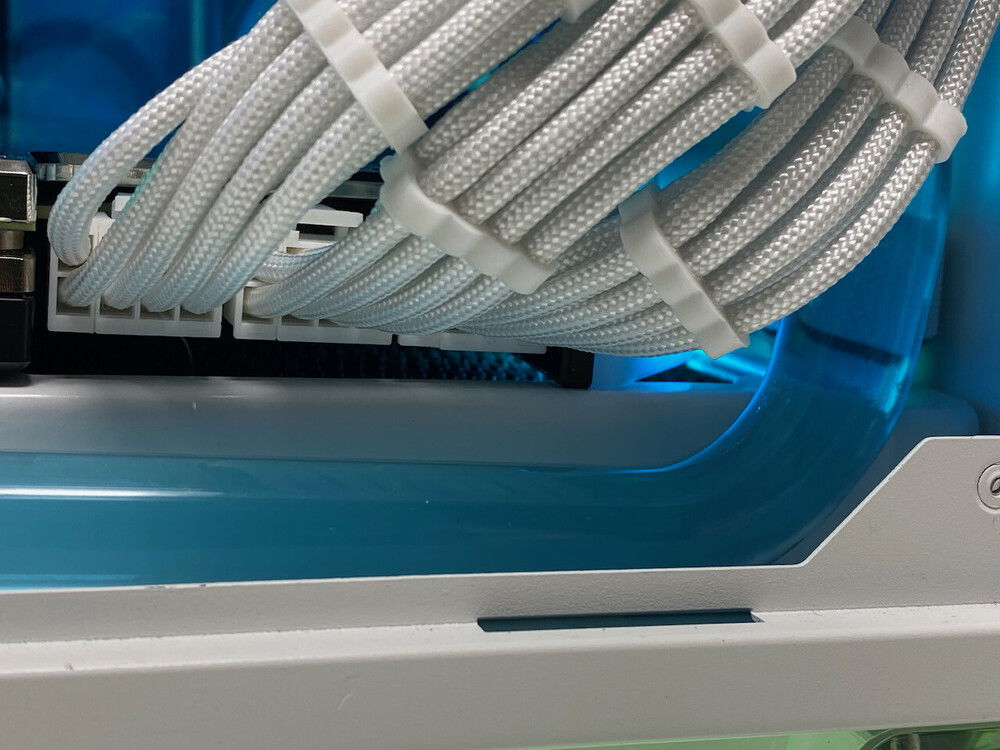 Barely any room between the GPU and the rad, but the temps stay low enough I'm not concerned.