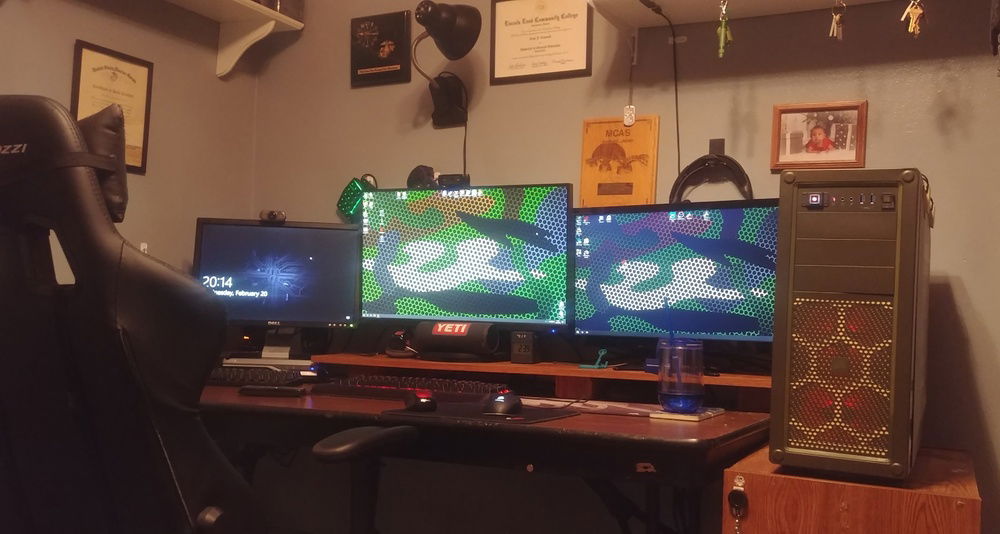 This is my whole battle station. some parts are premium like the GPU and proc, others are on a budget like the shelve made from some old bricks and a scrap of wood.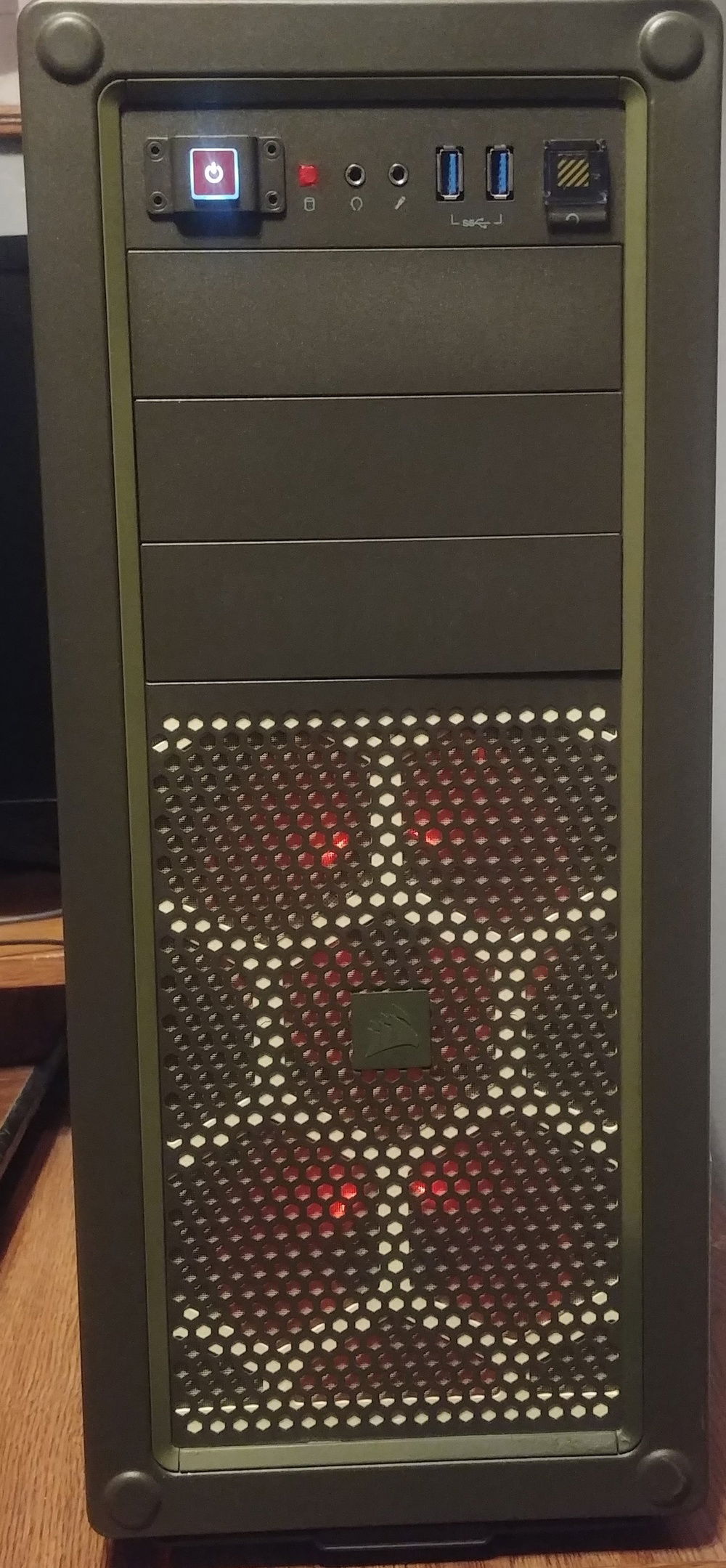 I removed the trim on the front bezel and painted it a lighter green and painted the front dust filter tan. I also gave the corsair badge a a coat of paint after replacing the original with one from a corsair power supply.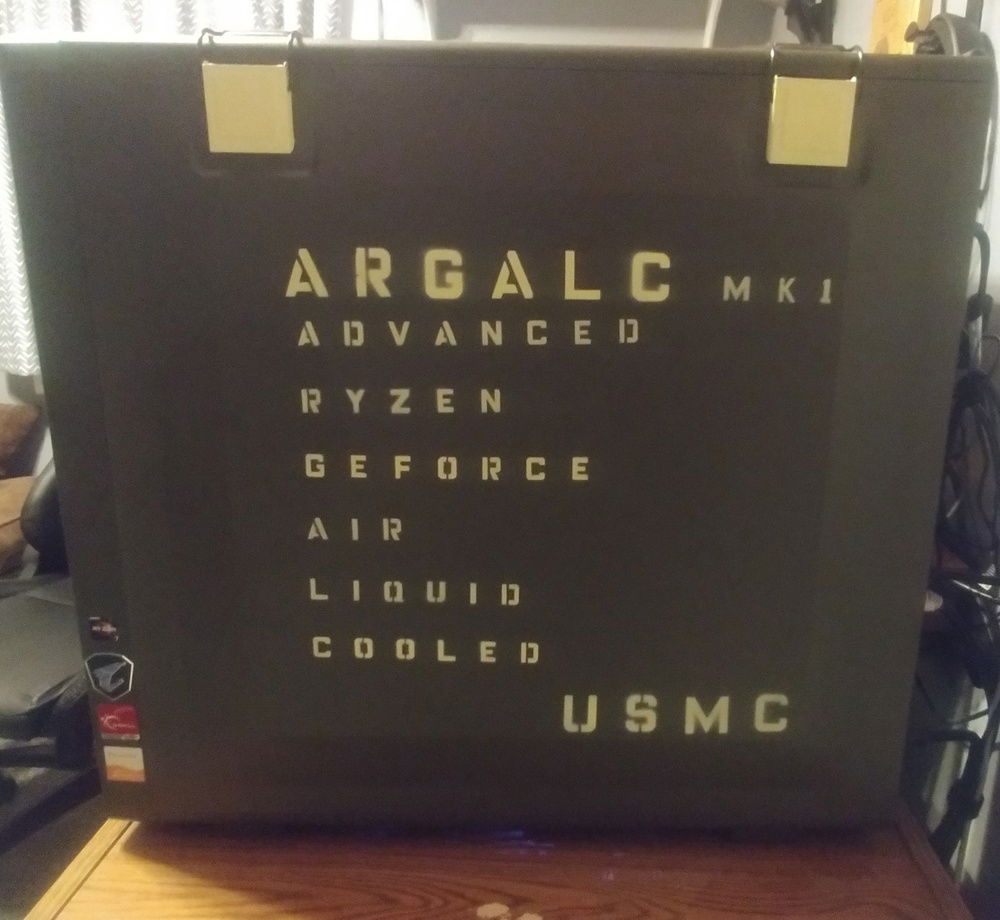 I fell in love with the Corsair C70 Vengeance case the first time I saw it on newegg. I knew I wanted to build an ammo can themed machine. I named the rig ARGALC and stenciled it on the side similar to an ammo can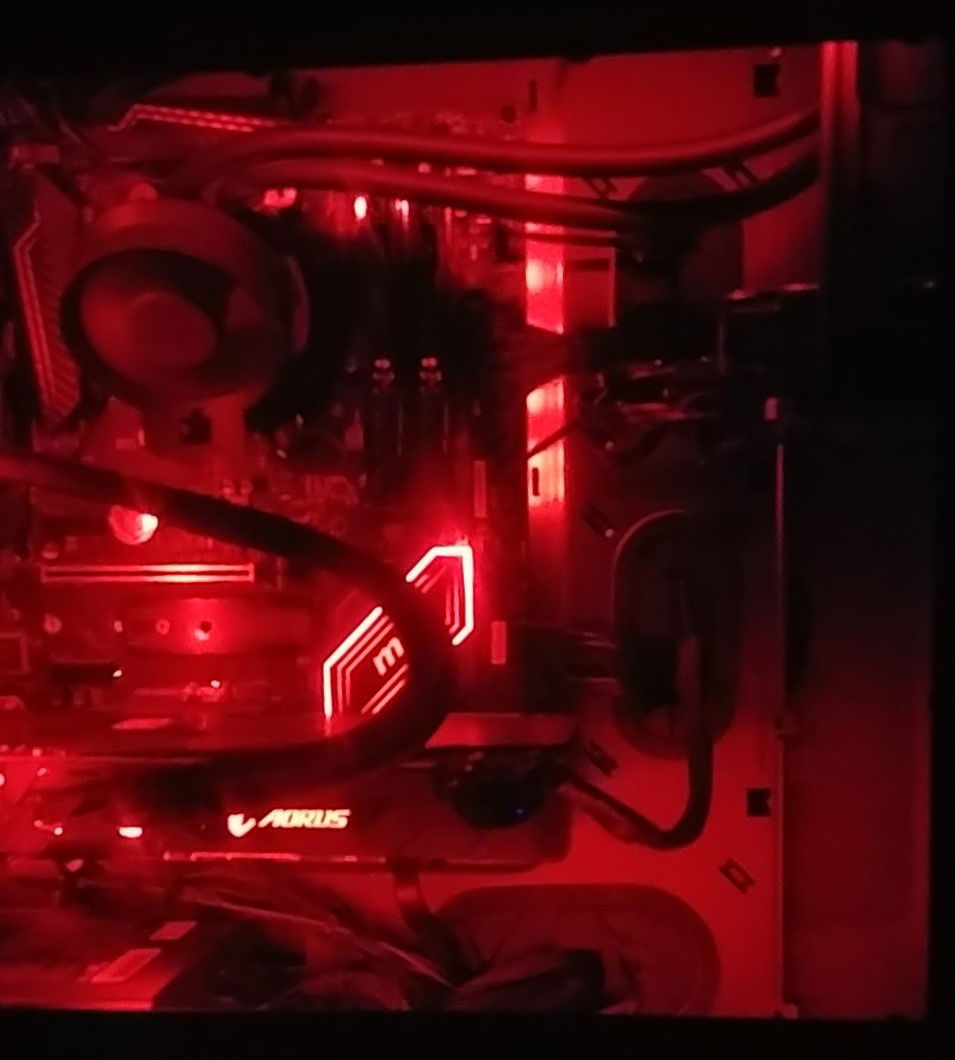 This is the normal color scheme of all red on the LED's. No I don't work for the verge I have the GPU in the second 16x slot because I like the way it looks and the 1080ti isn't bottlenecked by an 8x pcie g3 connection.
I switched the rgb strips to white so you can see the internal a little better.