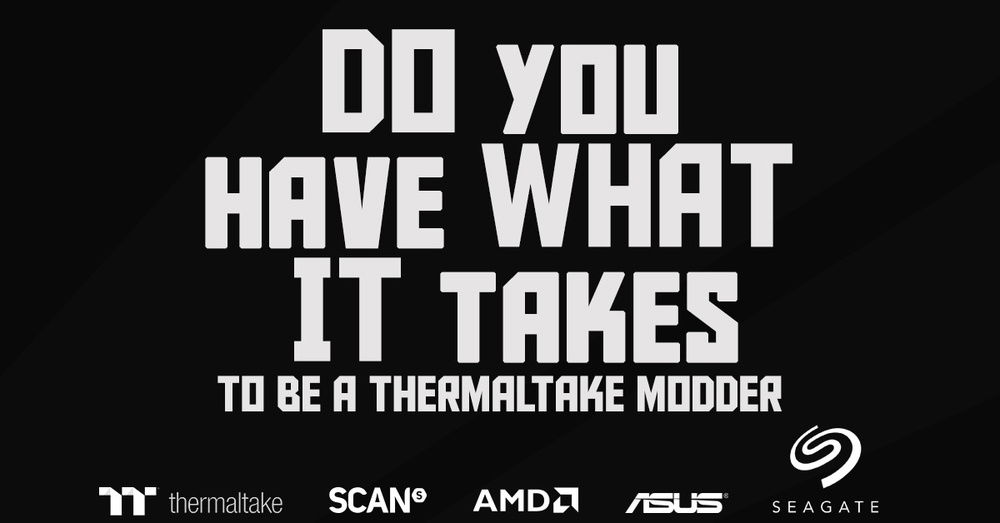 Thermaltake 2020 Case Mod Challenge in partnership with Thermaltake Scan Computers AMD Asus Seagate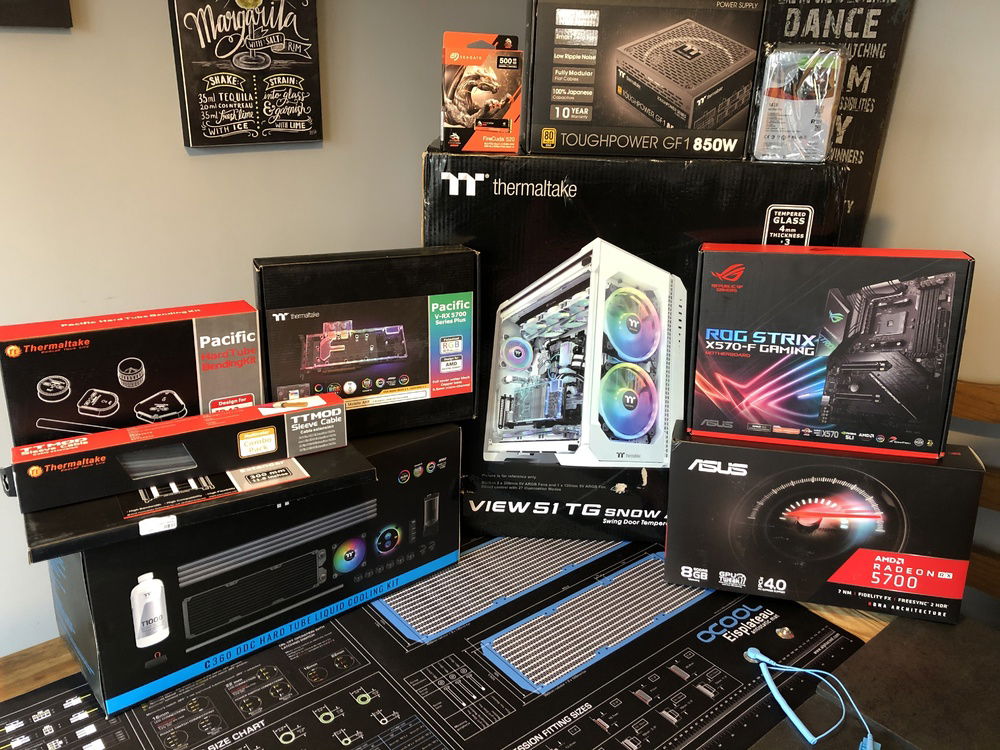 Initial package from ScanUK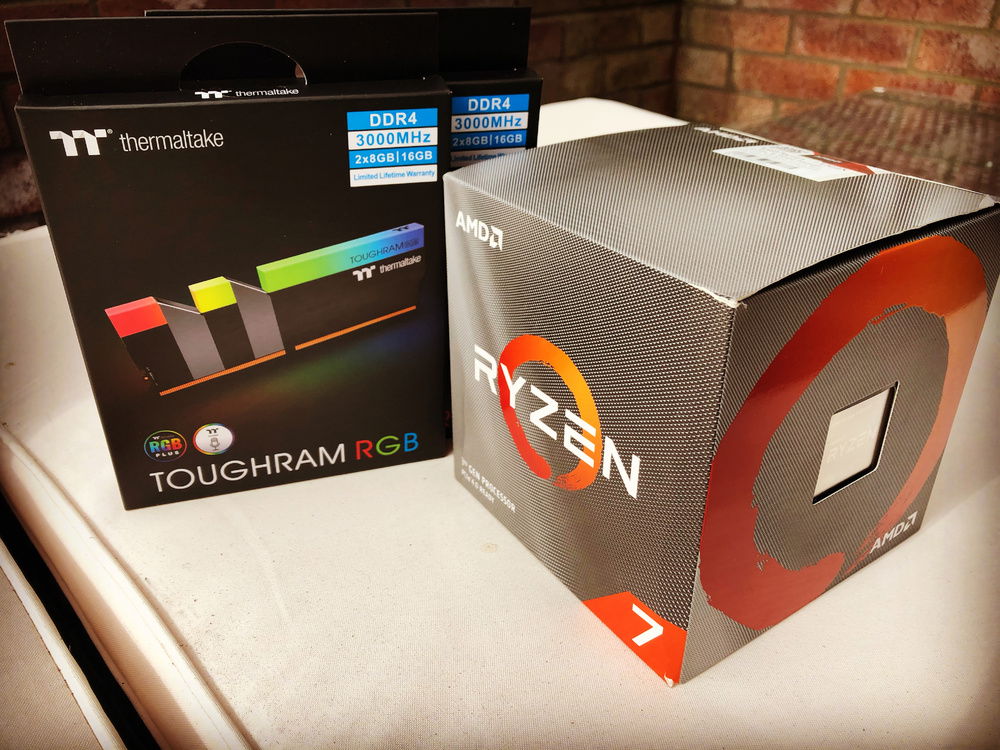 Ryzen 7 3700X and 32GB of Toughram courtesy of AMD and Thermaltake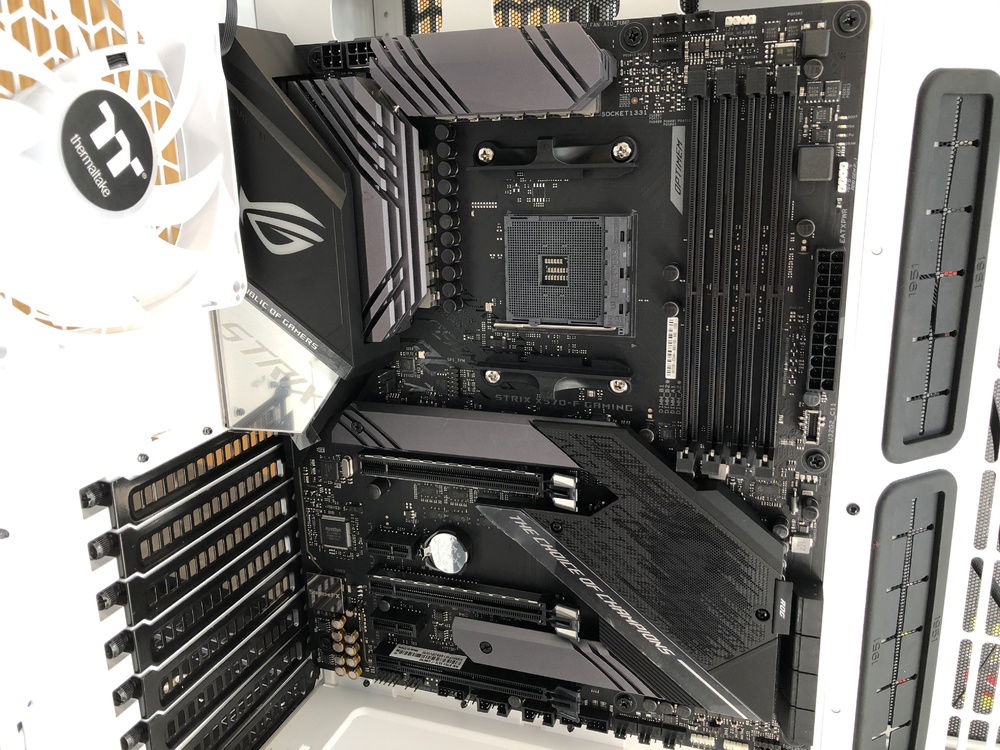 Asus ROG Strix X570-F Gaming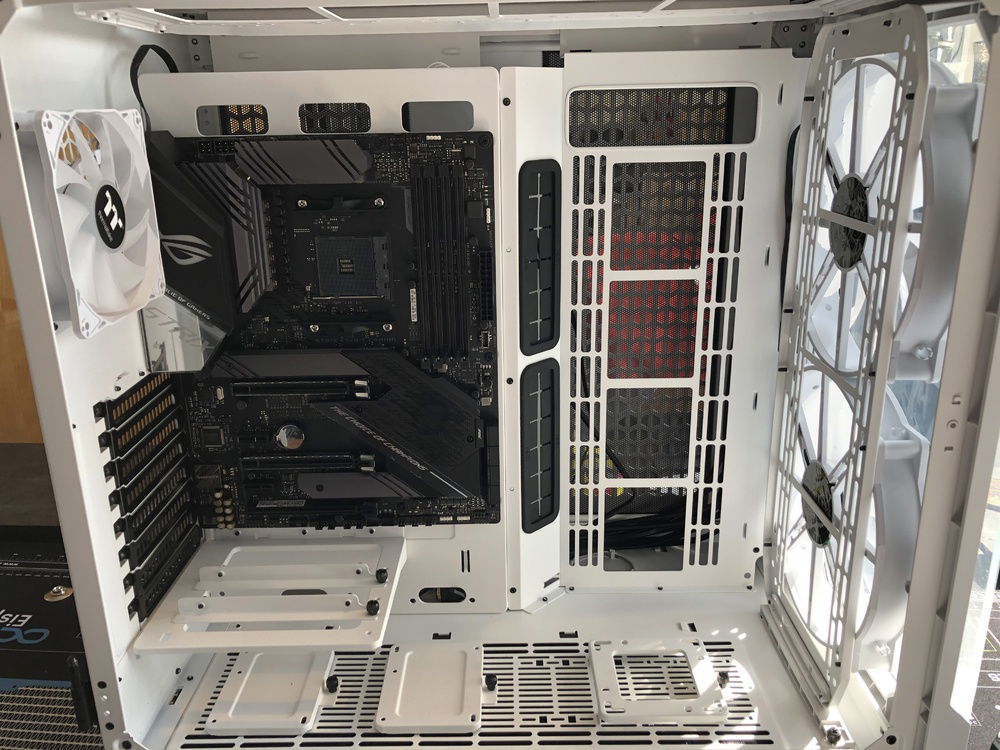 The Thermaltake View 51 Snow has plenty of room for a custom loop.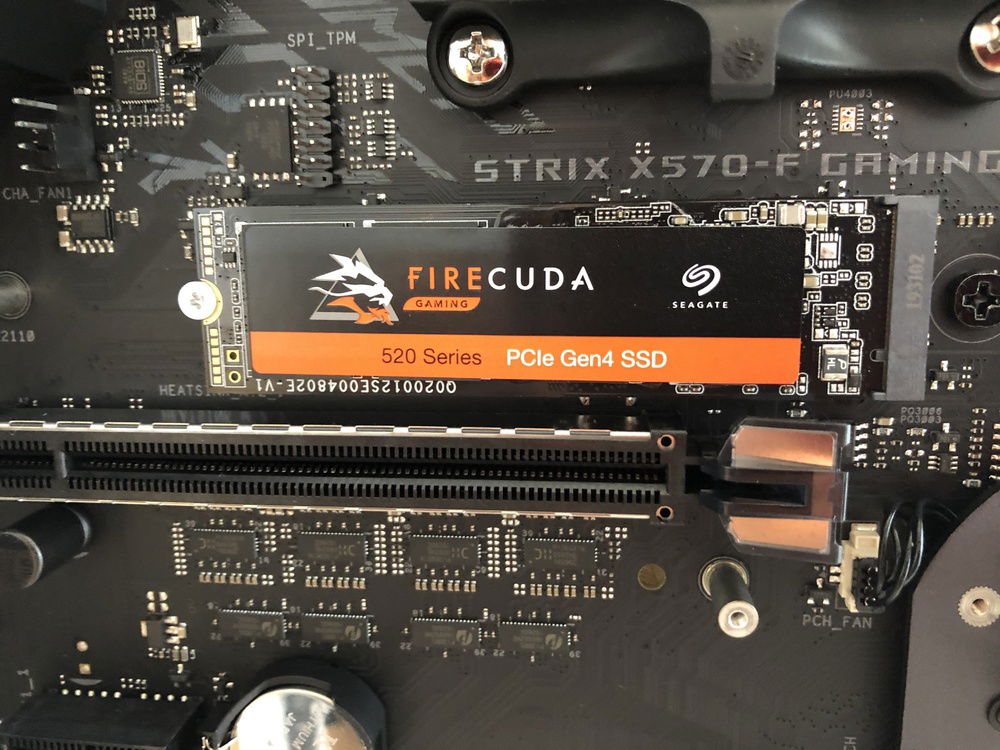 The Firecuda 520 from Seagate is blazing fast.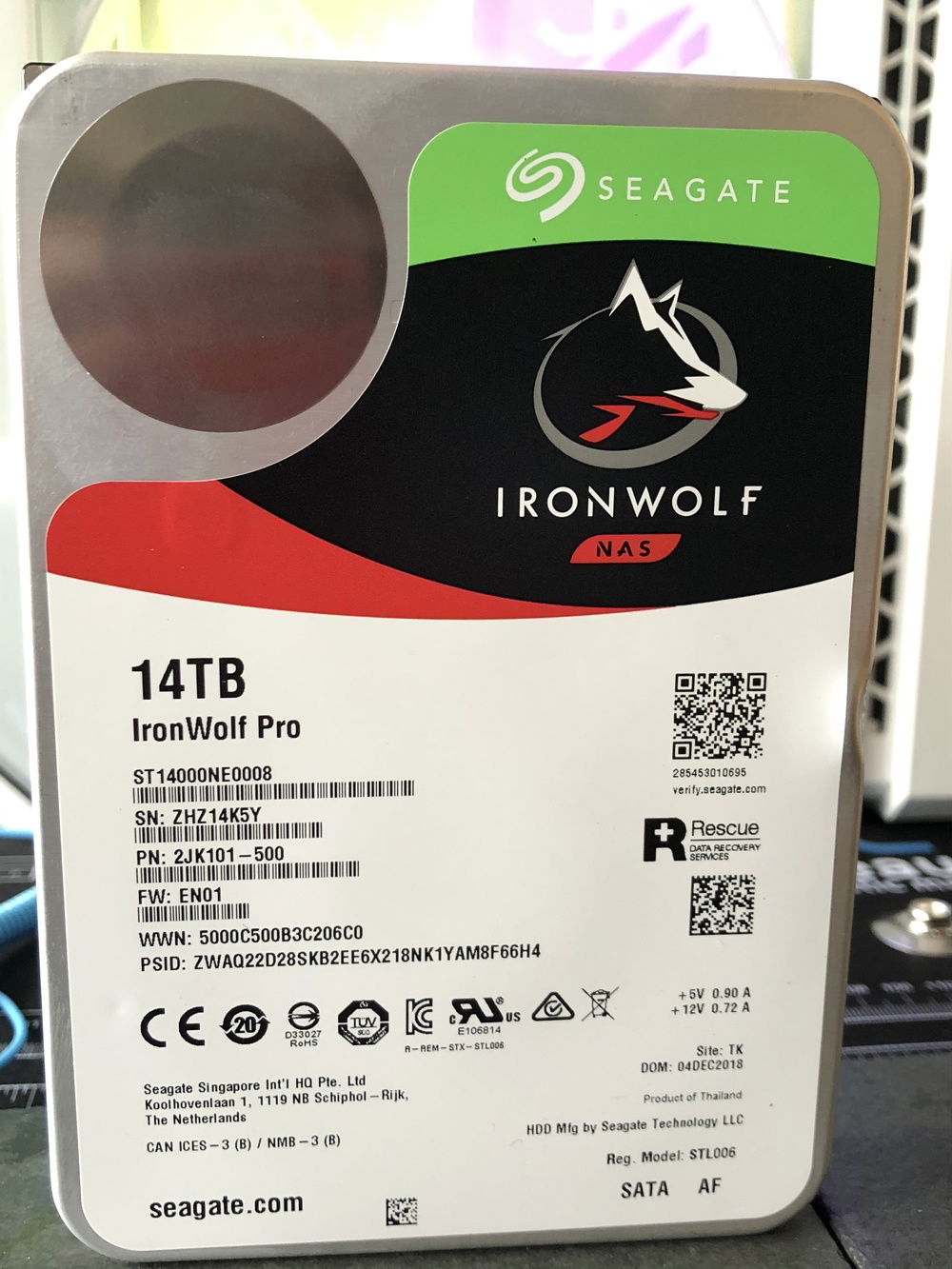 The 14TB Ironwolf Pro from Seagate is an absolute monster.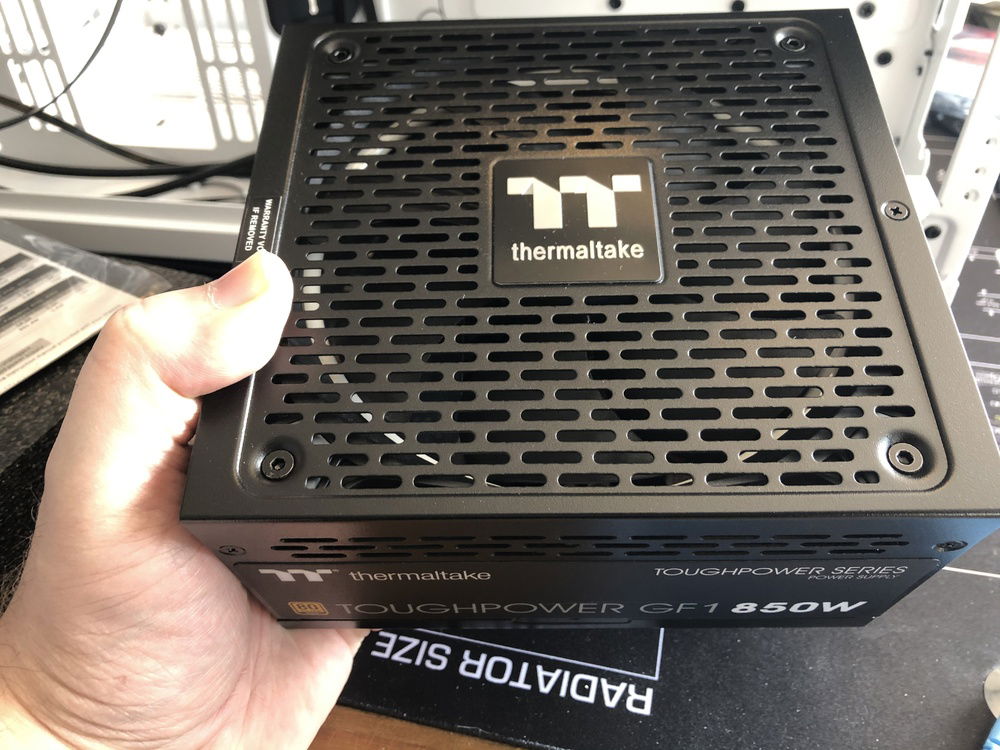 The Thermaltake GF1 supplies 850W of 80 Plus Gold certifies power.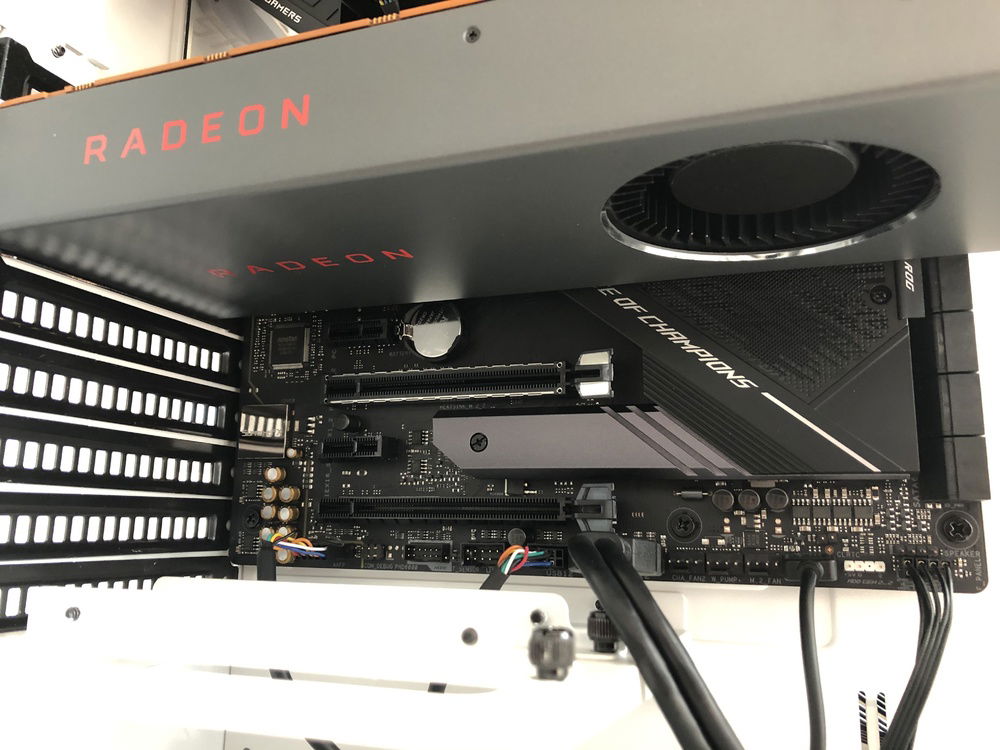 Radeon RX5700 from Asus, the stock blower cooler will of course be getting replaced.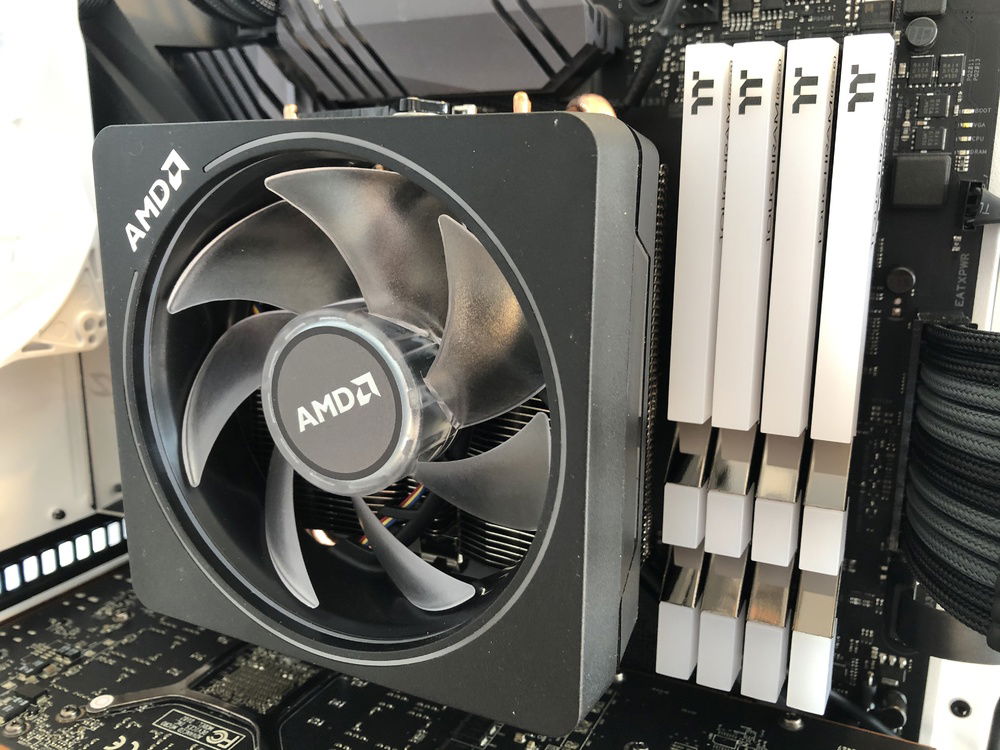 Same goes for the stock cooler on the Ryzen 3700X. The TOUGHRAM is a decent looking kit, Hynix C-Die for those that are curious.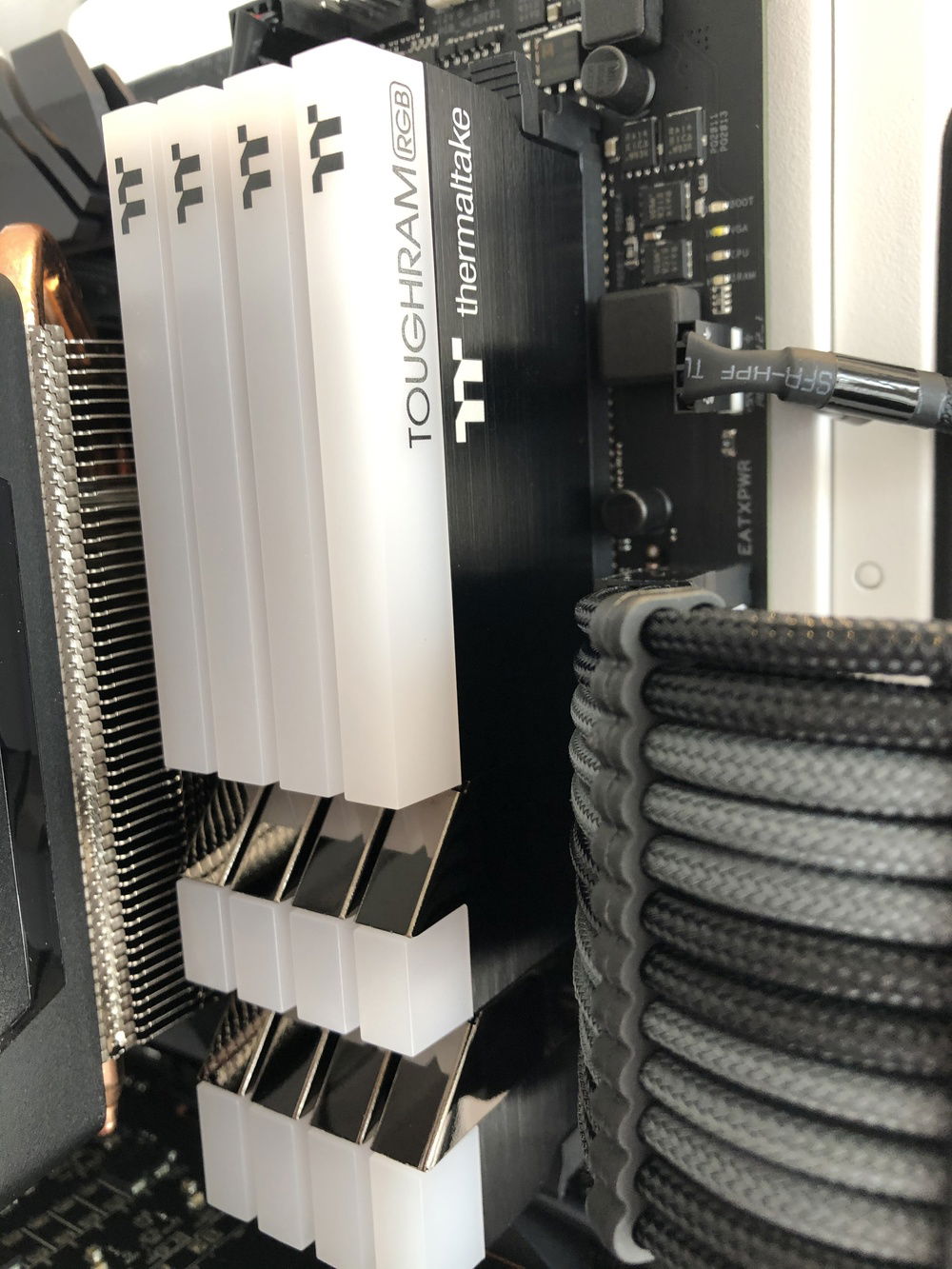 Even without the ARGB on, the RAM looks great.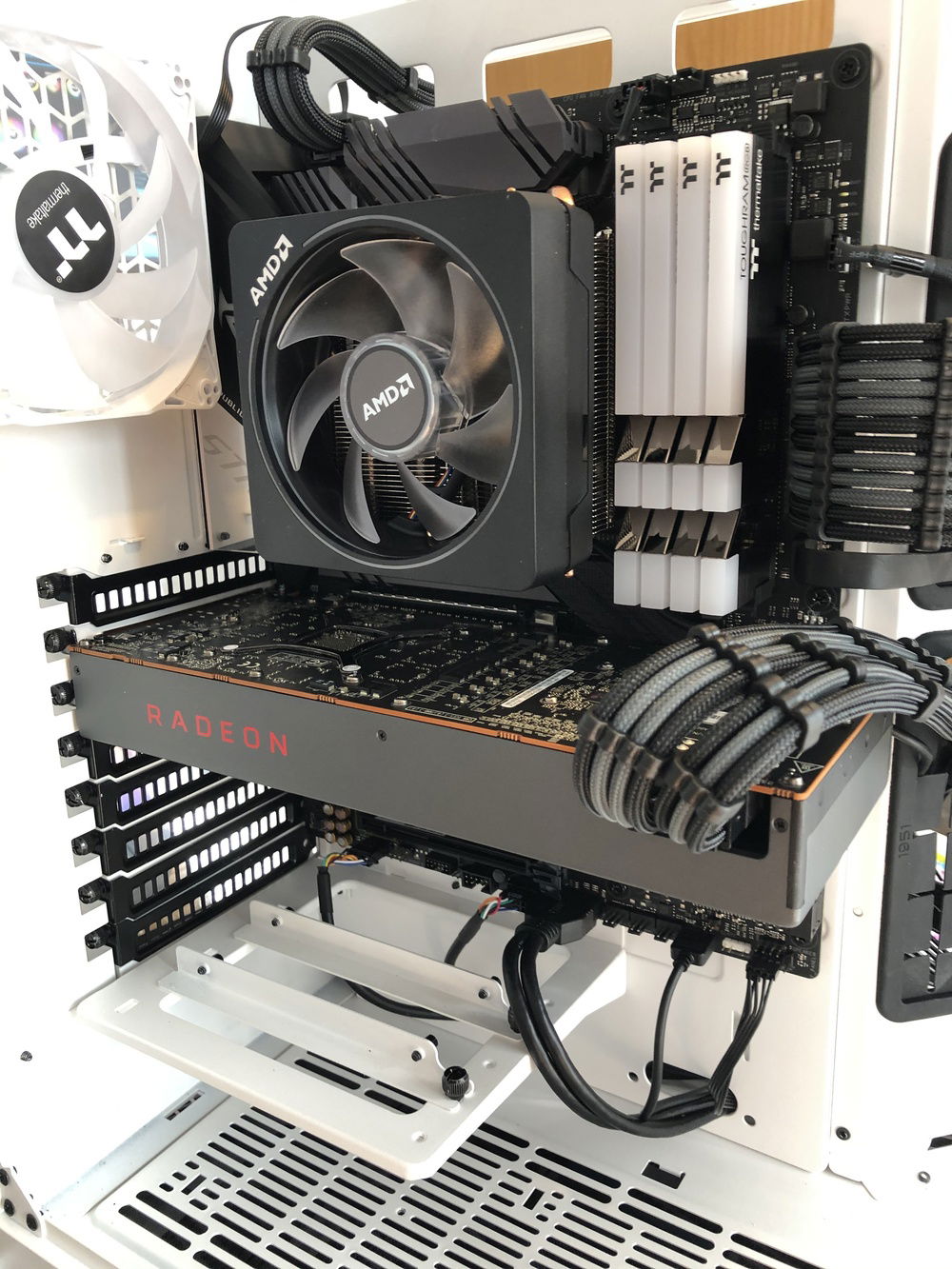 Quick test boot to change some settings in the BIOS.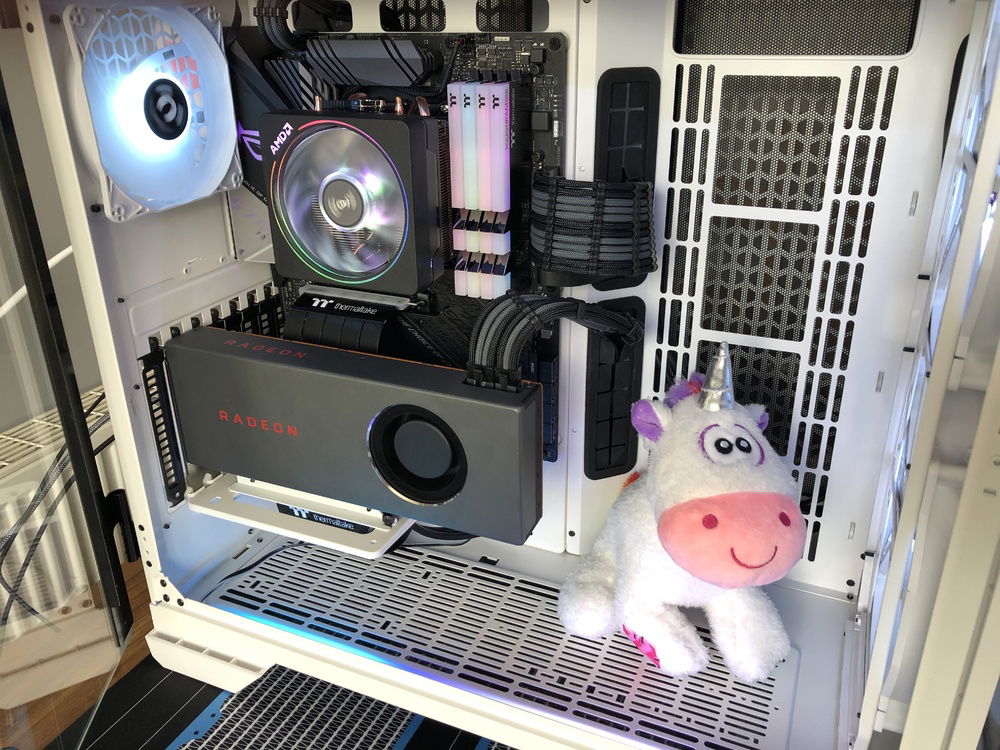 Extended fitted and GPU repositioned. The build will be sitting like this for a while until more parts and materials get here.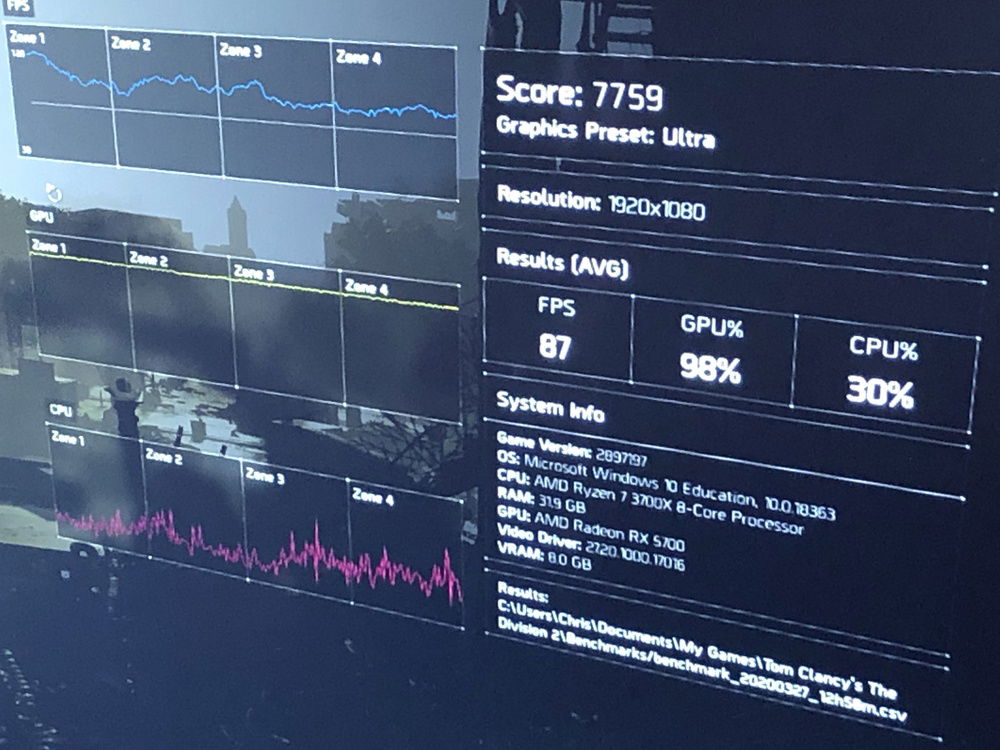 Division 2 - 5700 stock settings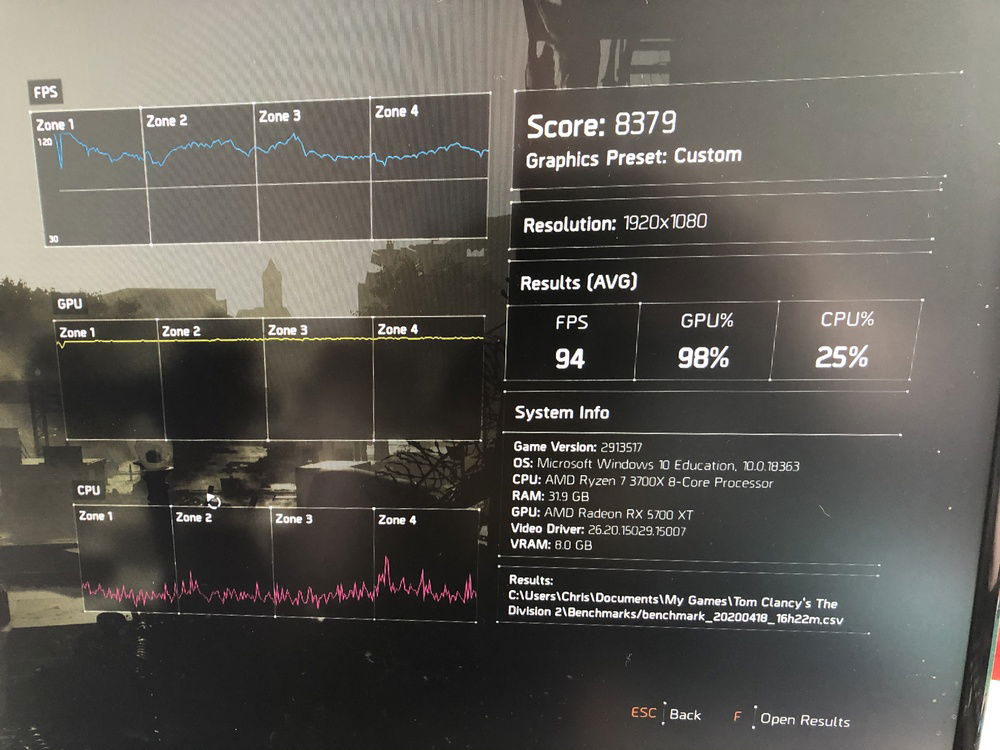 Division 2 - 5700 with XT BIOS (also Ultra settings, but V-Sync was staying on; so had to turn it off which resulted in showing as 'custom')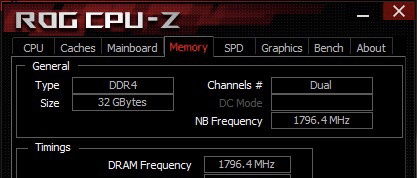 32GB (4x8) Thermaltake TOUGHRAM 3000Mhz @ 3600Mhz
Timings aren't dialled in perfectly yet, but the bandwidth is at a decent starting point.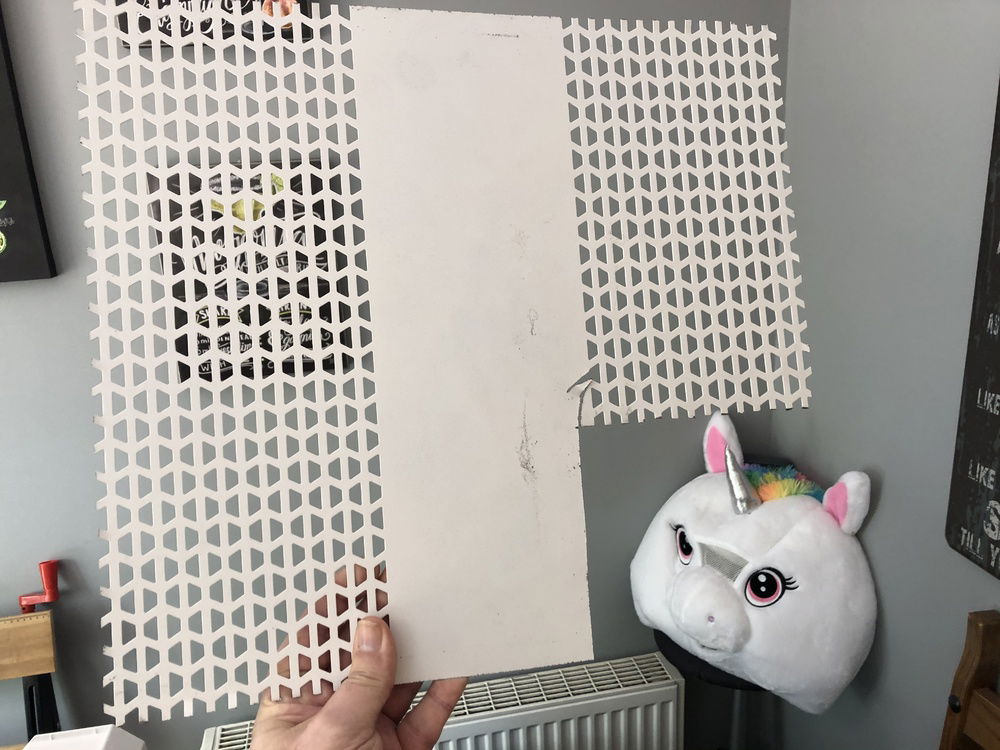 Finally drew first blood and cut out the side panel. Was originally going to cut out a full square...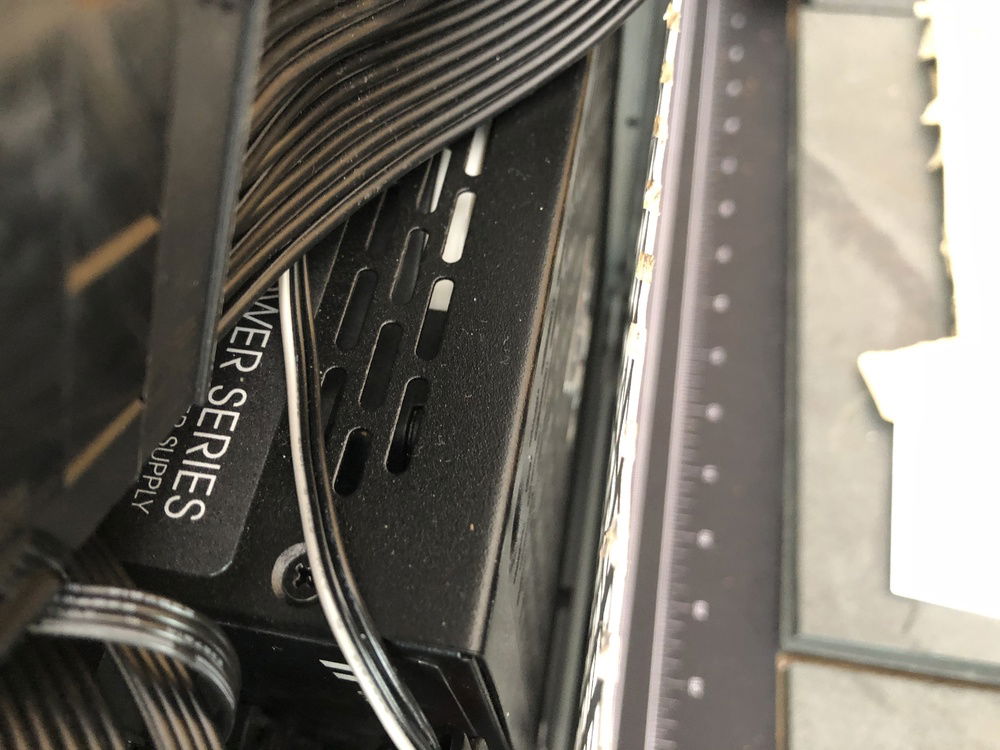 ...but when I saw the clearance to the PSU I decided to leave the vented area there.
Just need to turn the logo the right way round, quick job. Won't really be visible anyway once the magnetic dust filter is there, but it would still bug me!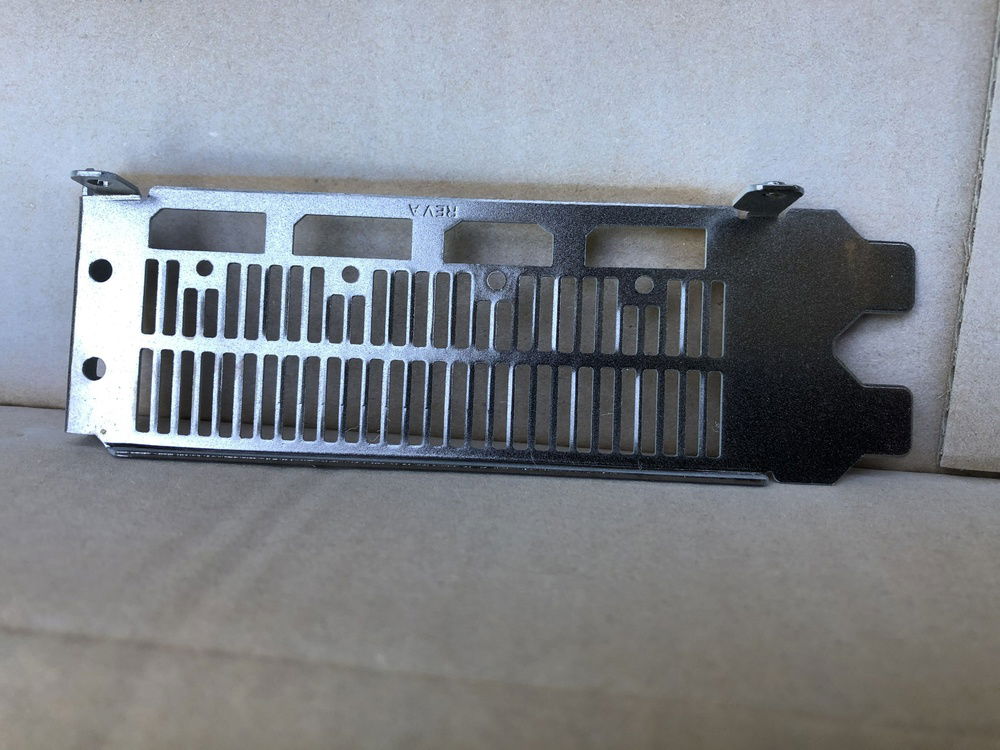 The stock bracket will stick out like a sore thumb...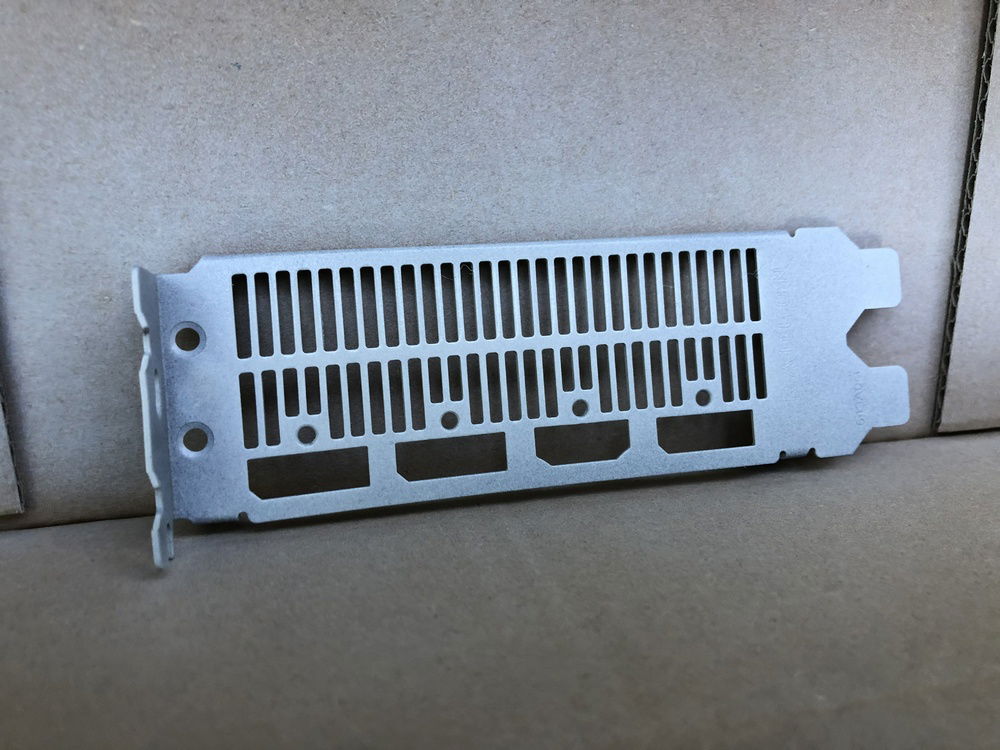 ...so a few coats of primer...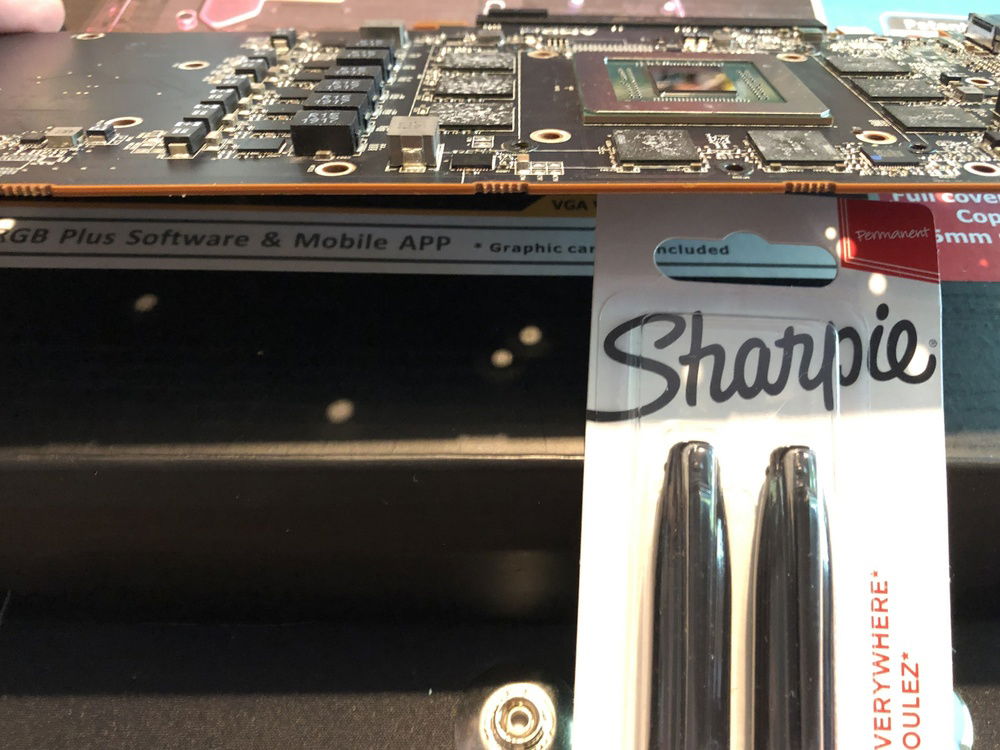 Do you suffer from a horrible rust-coloured edge on your Graphics Card? Nothing that a Sharpie can't fix.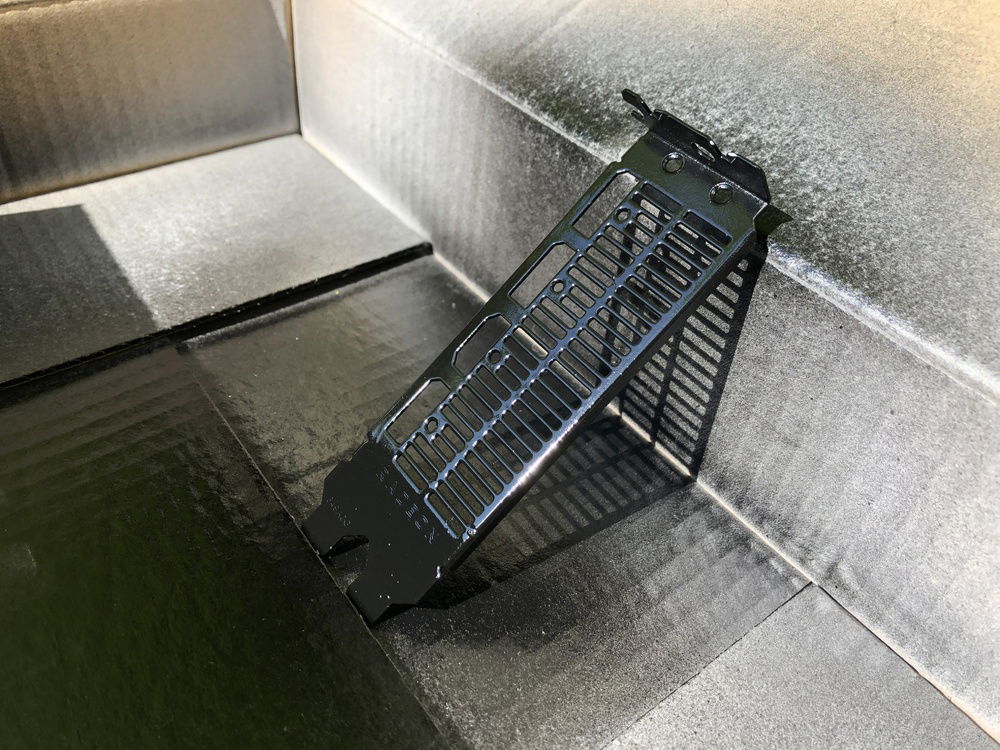 ...followed by some gloss black and clear lacquer is a considerable improvement.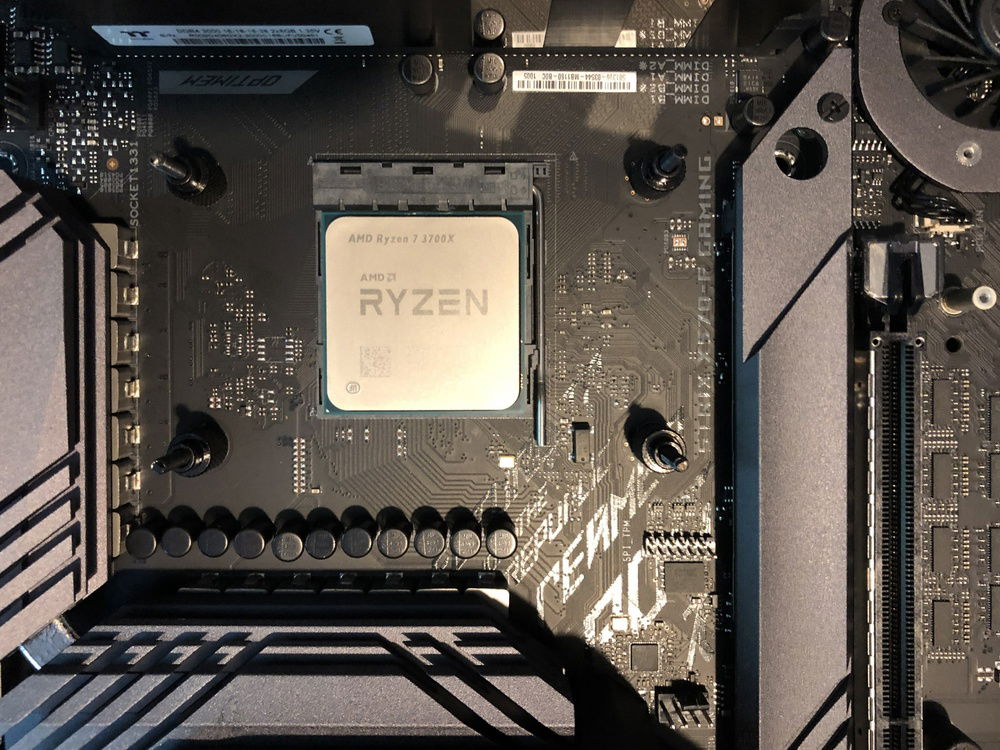 NSFW - Ryzen 7 3700X n00ds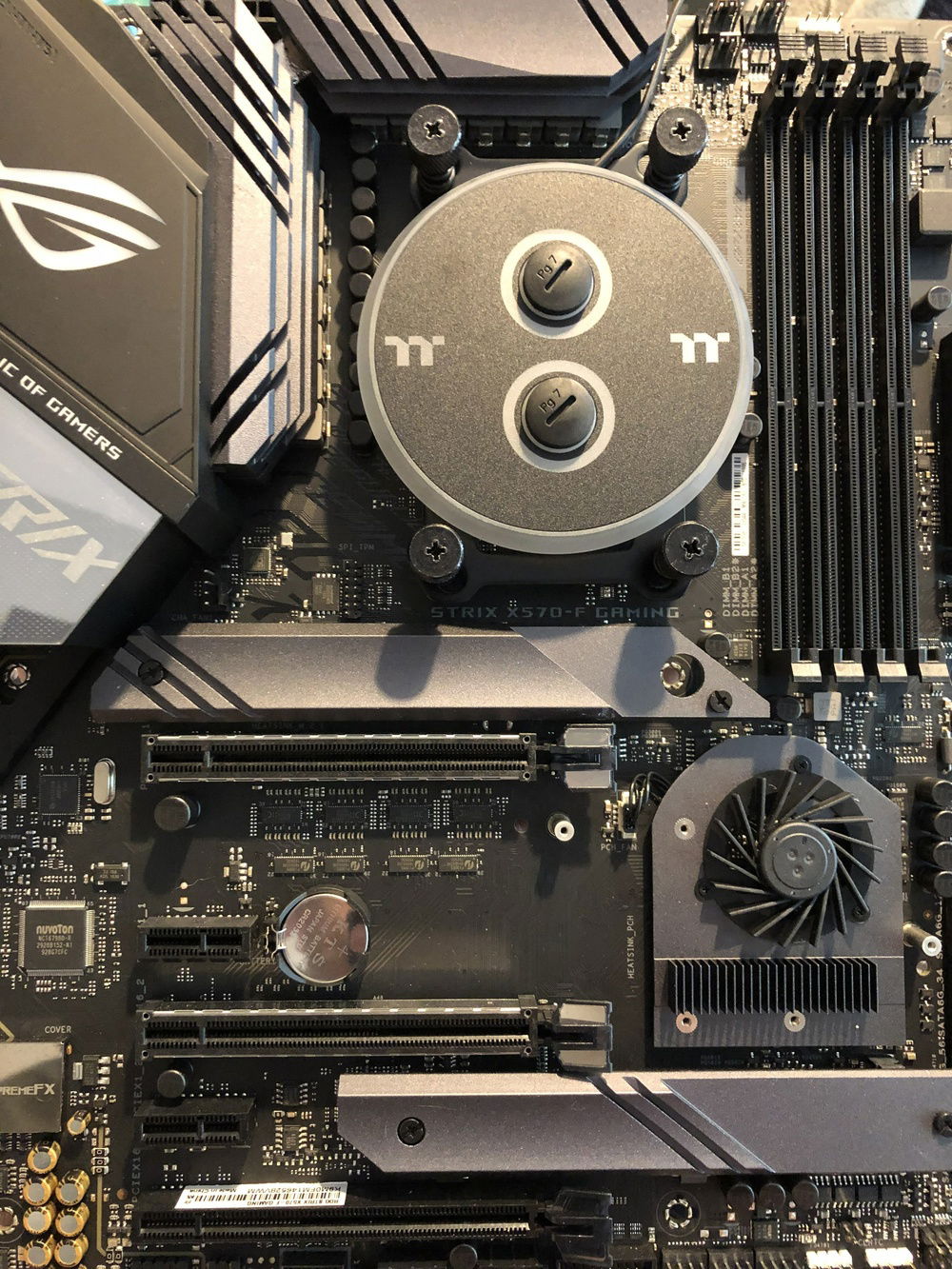 Wasn't sure how I would feel about a circular block, it is definitely growing on me.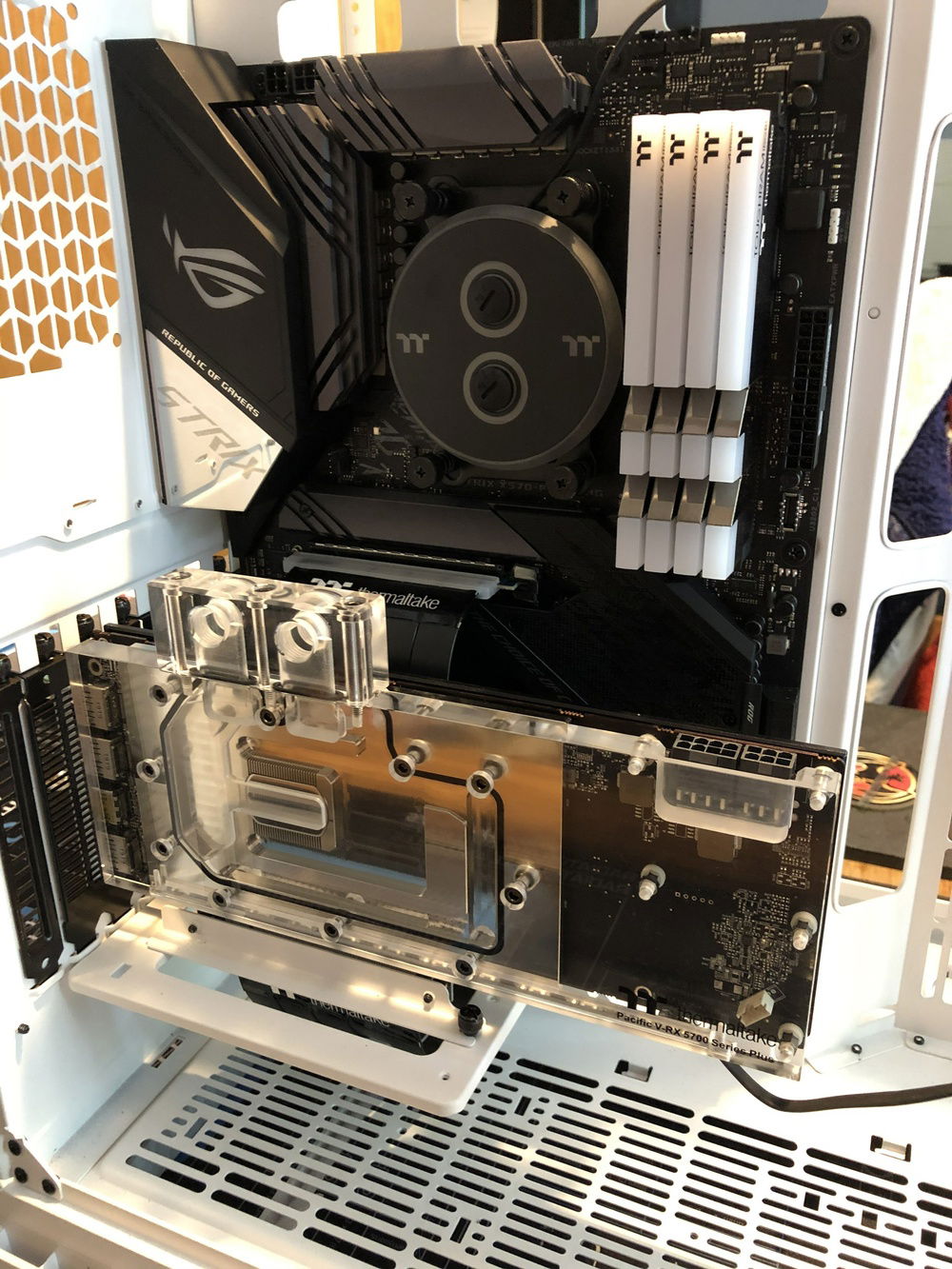 CPU and GPU blocks both from Thermaltake fixed and ready for the rest of the LCS components. Then I can start planning the loop before diving into the acrylic work.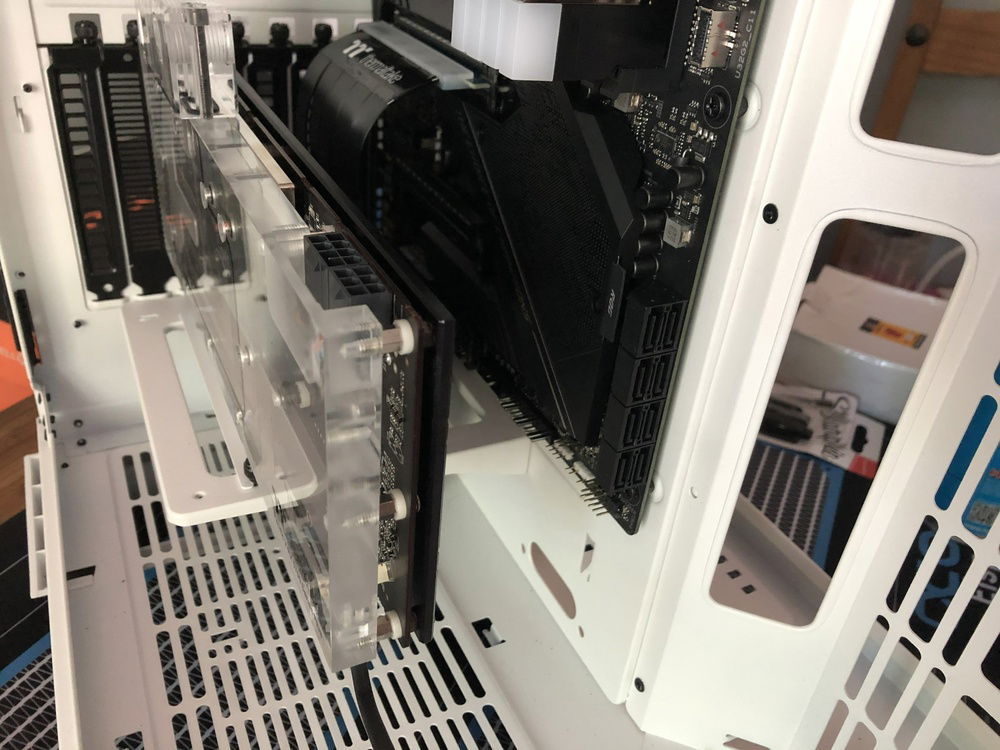 This angle shows the difference that painting the bracket and hitting the edge with a Sharpie does. The devil is in the details after all!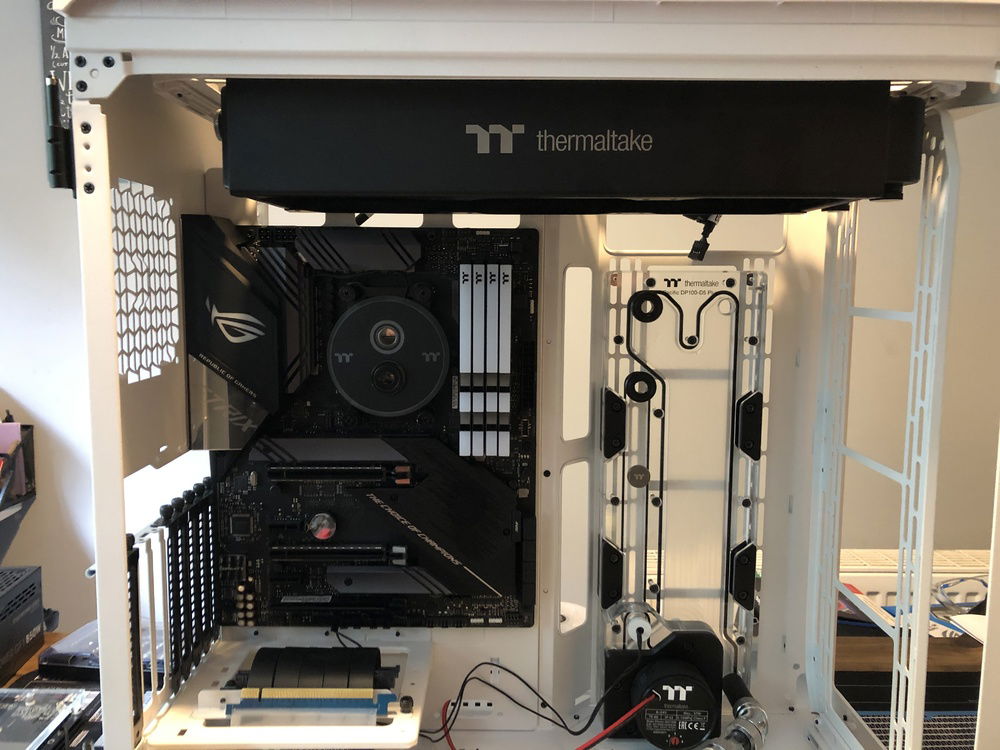 TT Pacific RL360 Radiator and DP100-D5 Distro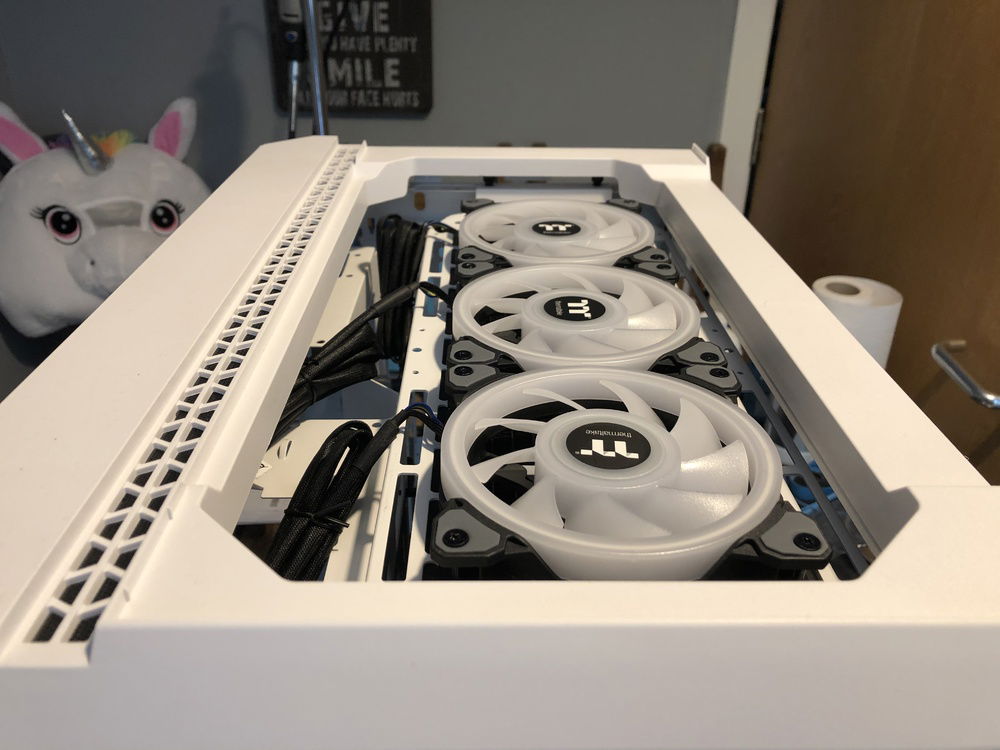 TT Riing Quad 12 RGB Fans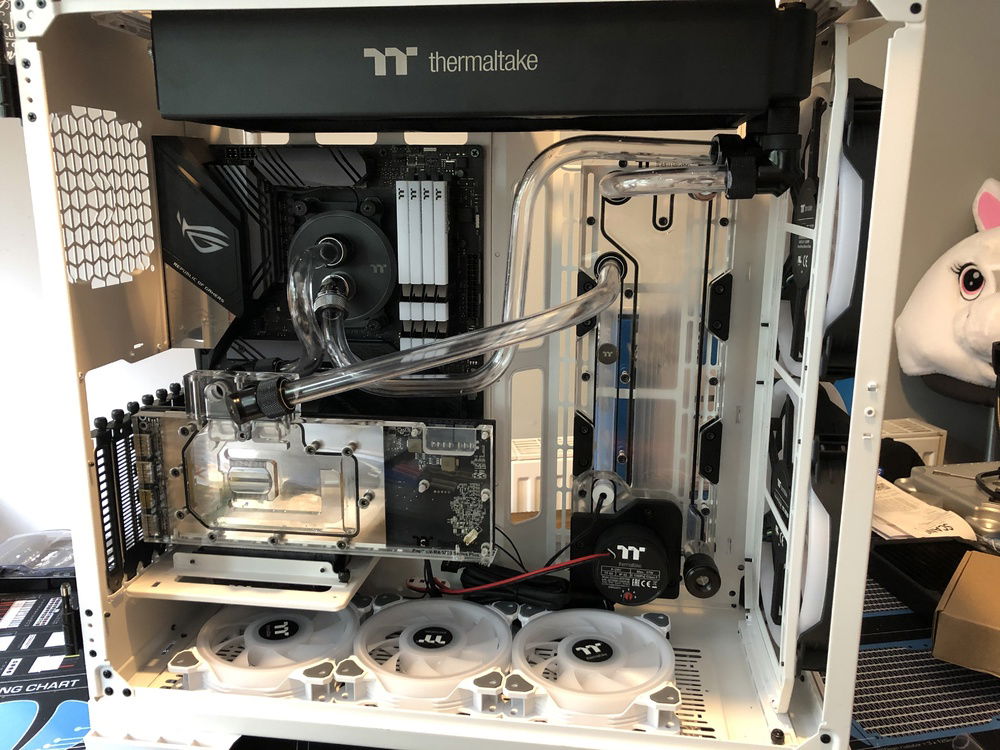 Not representative of final runs, just needed to make sure everything worked!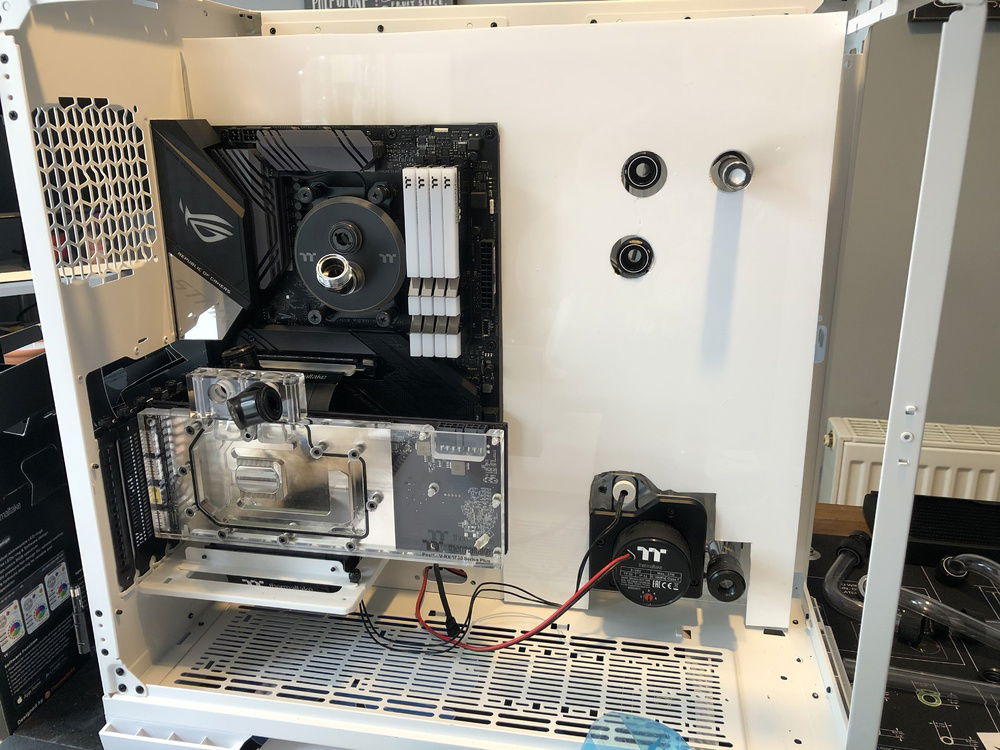 First acrylic sacrifice to the modding Gods. Holes were off by a fair bit, but was a good test run.
Had also unfortunately cracked it right at the end, oops!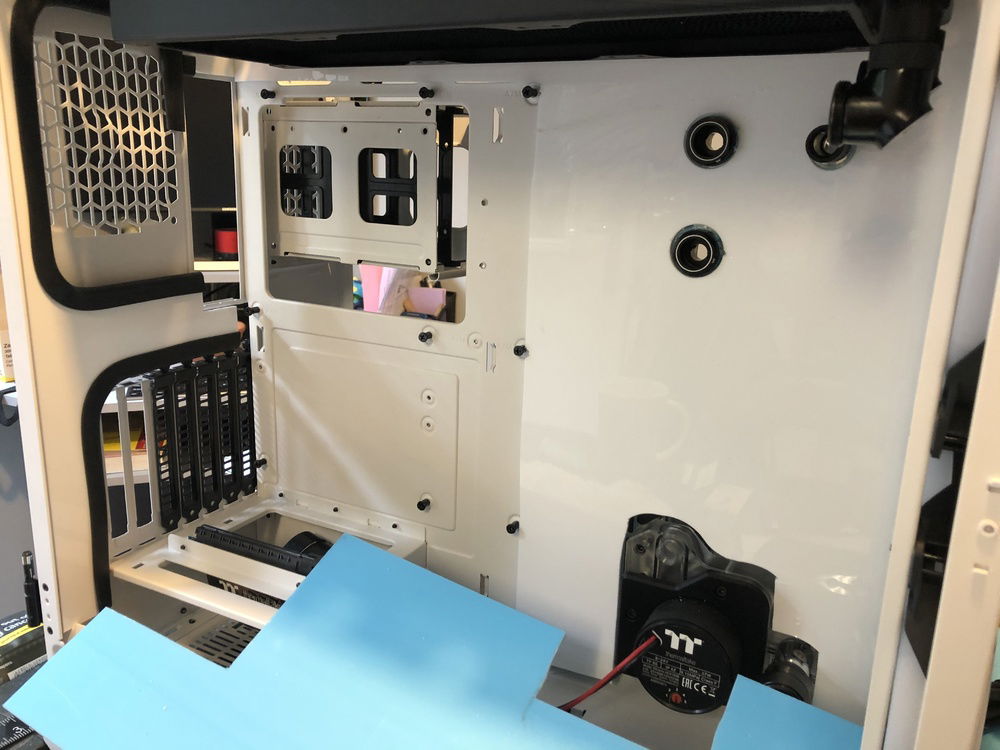 Attempt #2 was going really well, until it snapped whilst giving it a brush.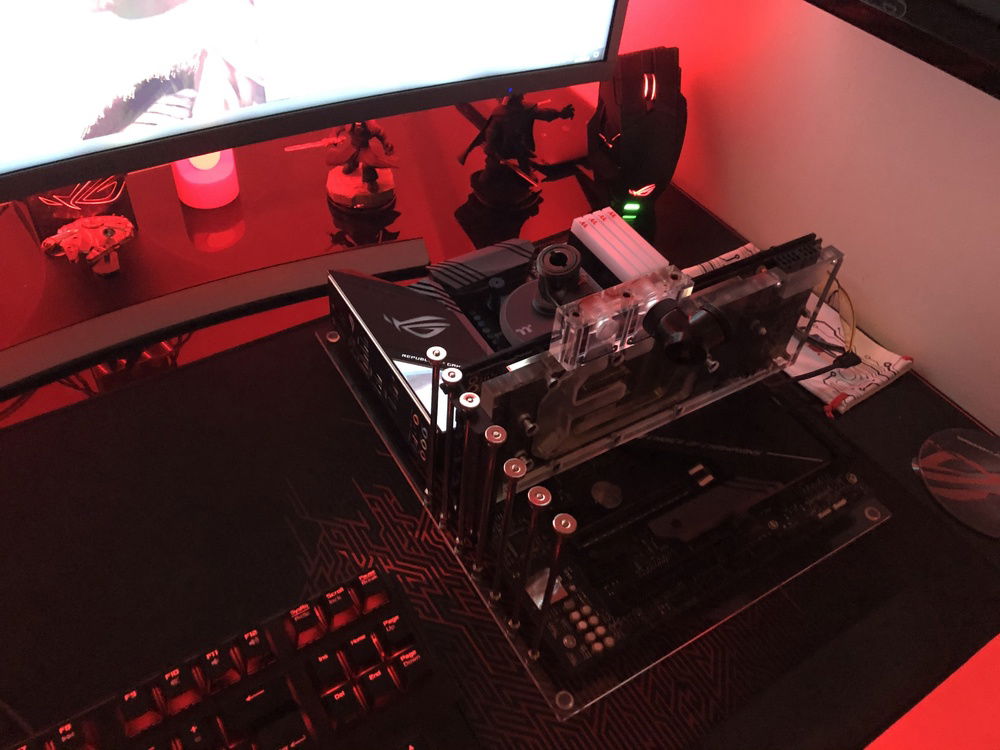 Keeping the core components out of harms way for now.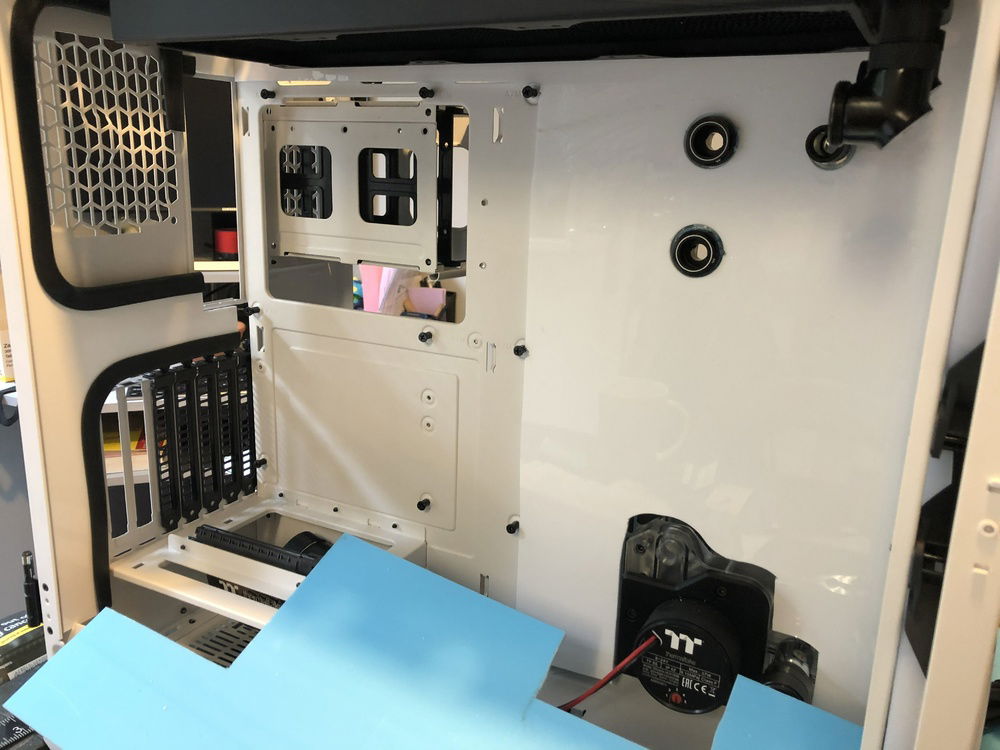 Attempt #2 and I cracked it again :(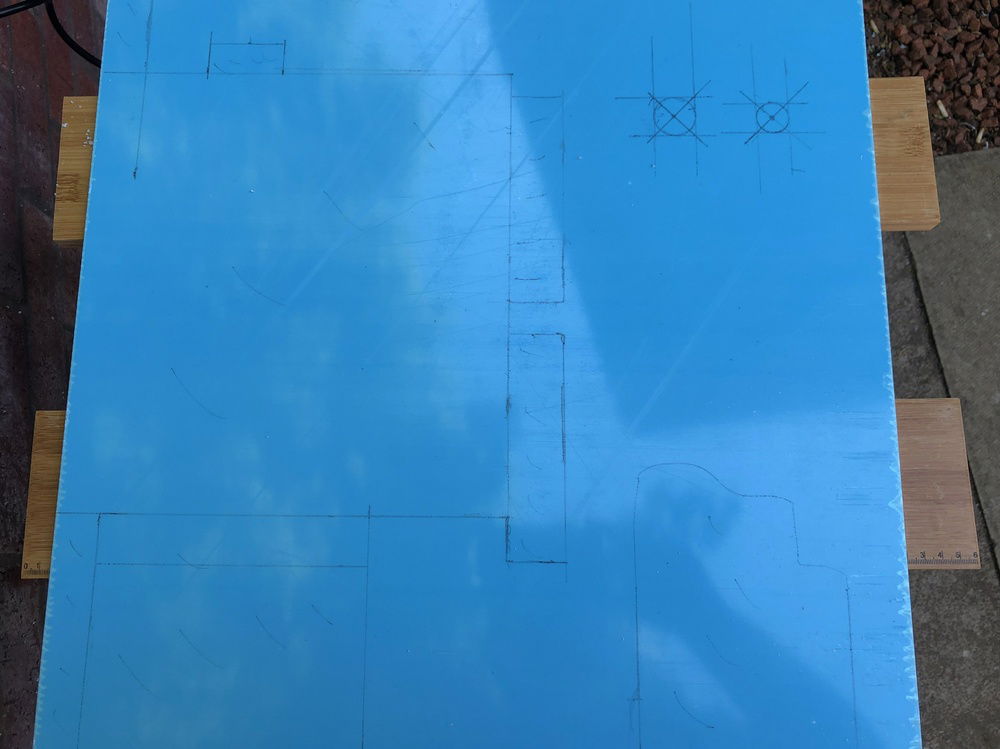 Attempt #3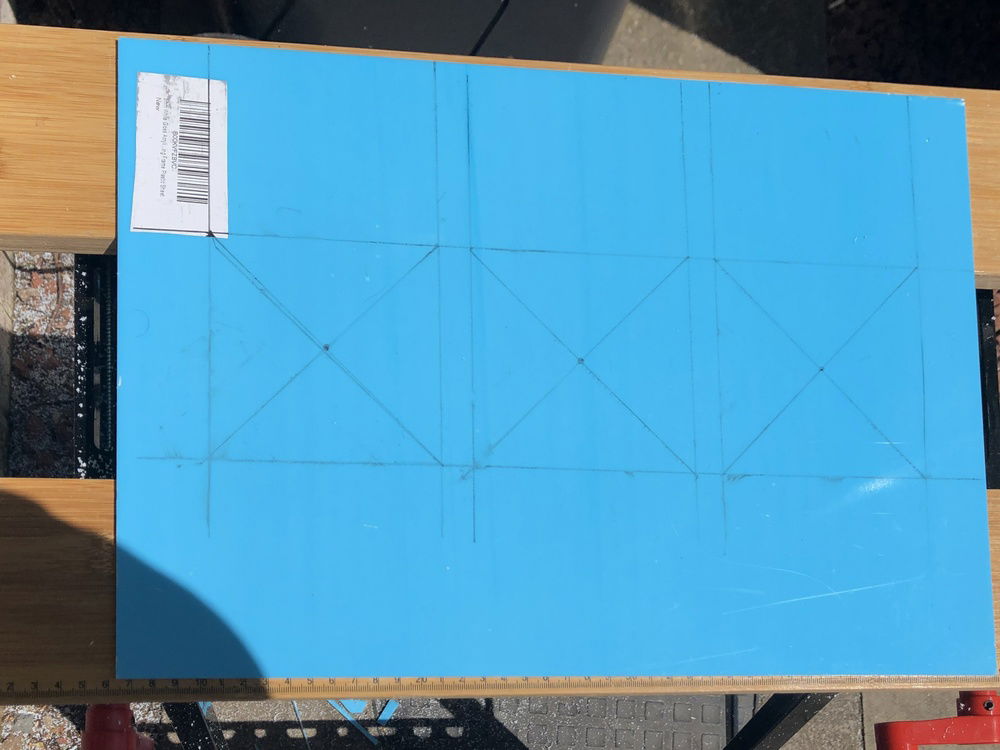 Top bit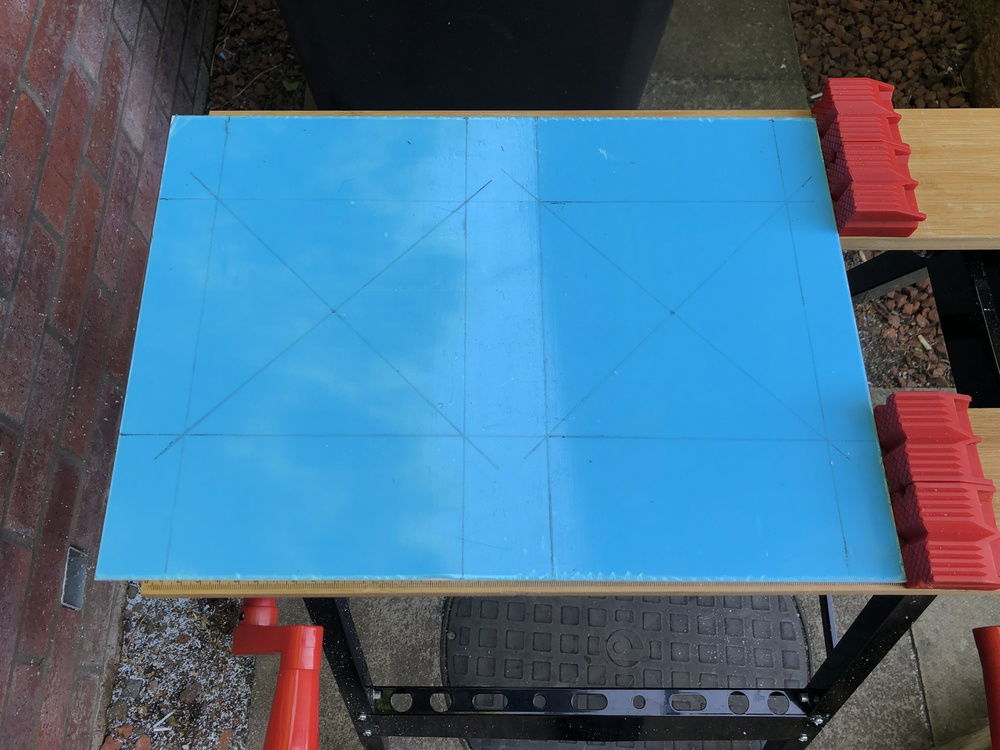 Front bit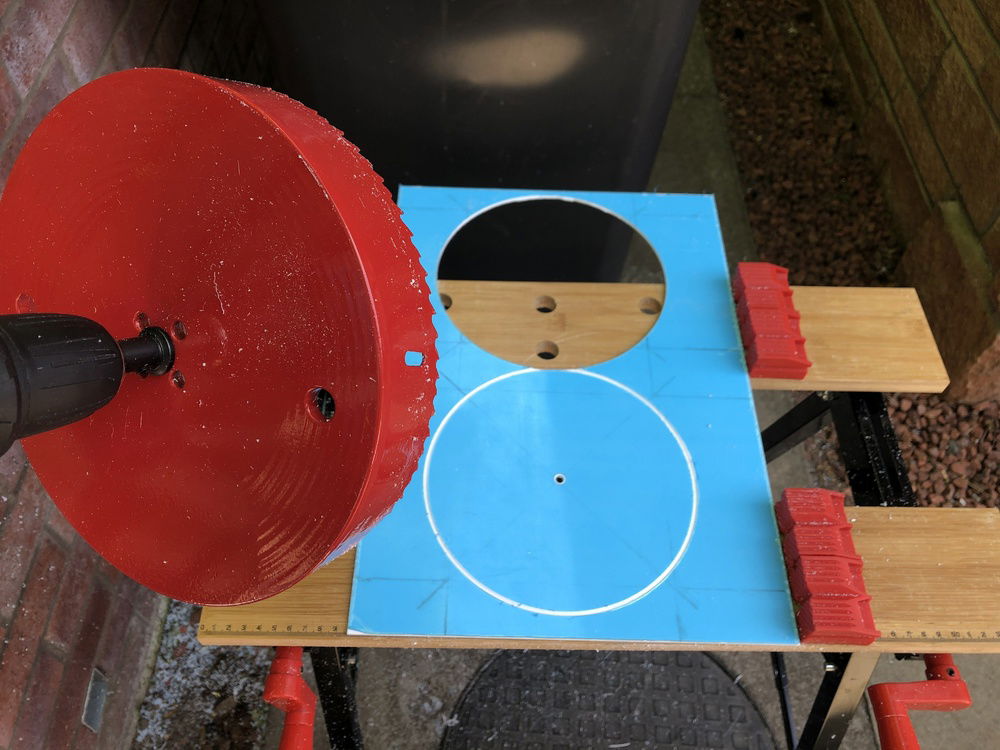 The 200mm hole saw blade is a heavy unit!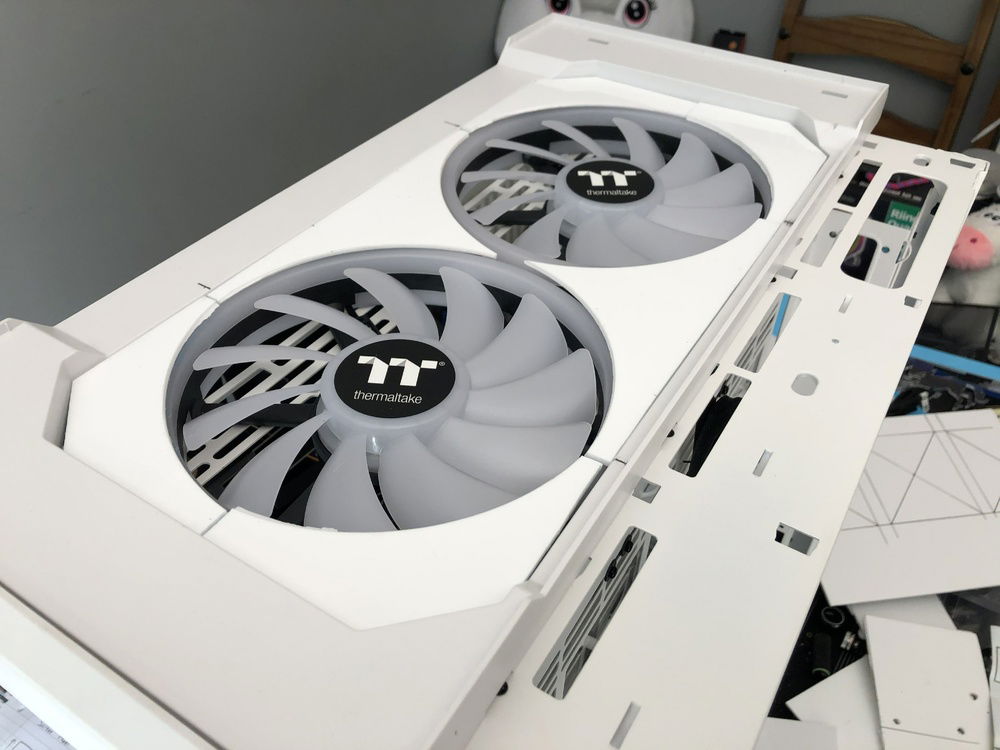 Not going to use these bits, although they could be used with the help of a bunch of epoxy or filler.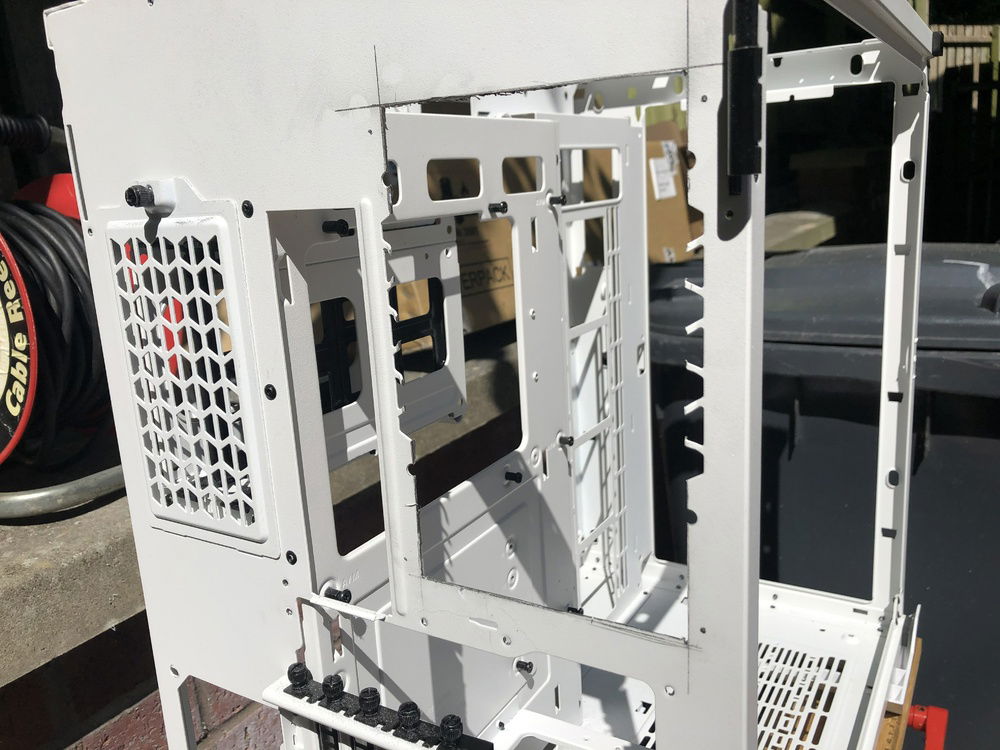 I wanted to get started on painting the frame, but needed to do a little bit more cutting before I could get started: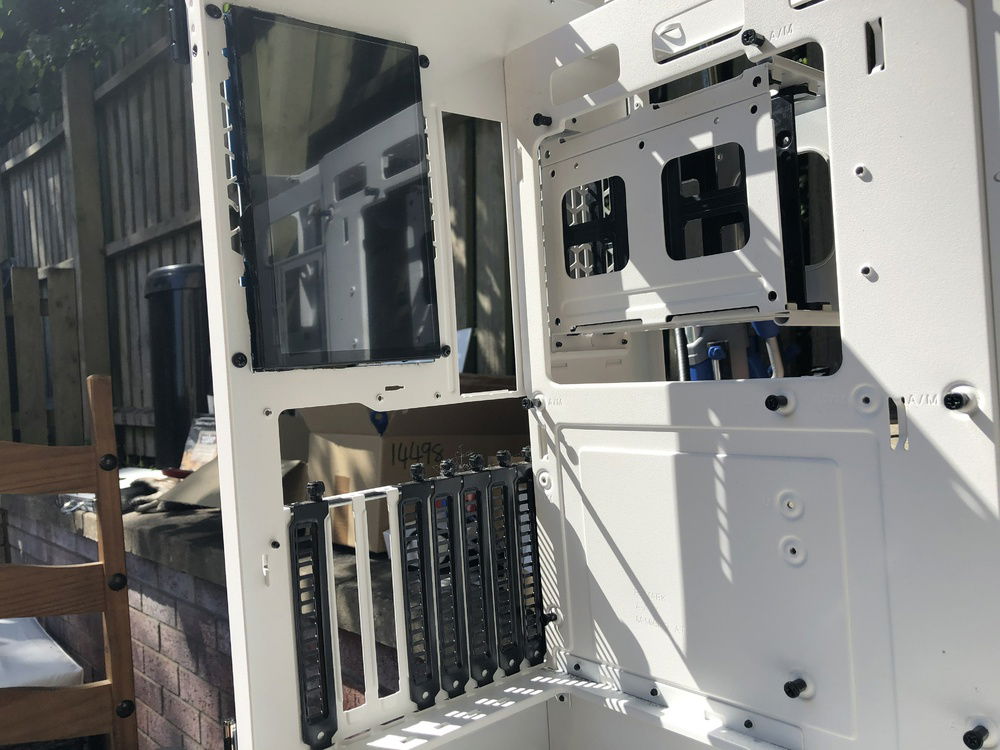 This large rectangle was of course for an LCD screen: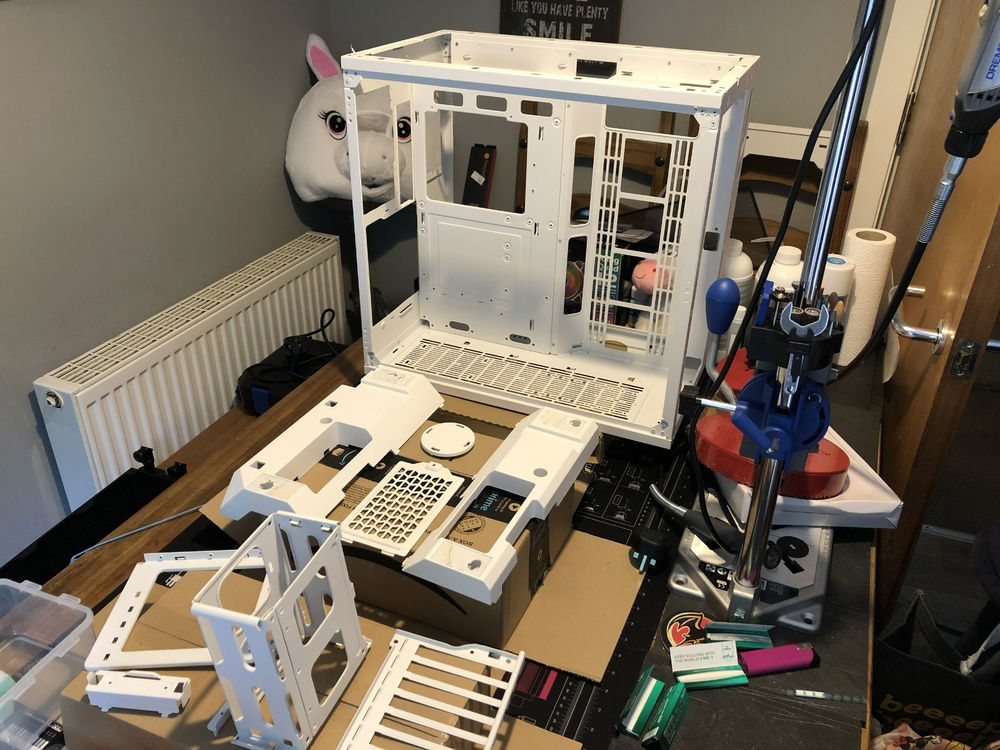 Even just a coat of primer looked better than the stock finish, hopefully the final product will be worth it.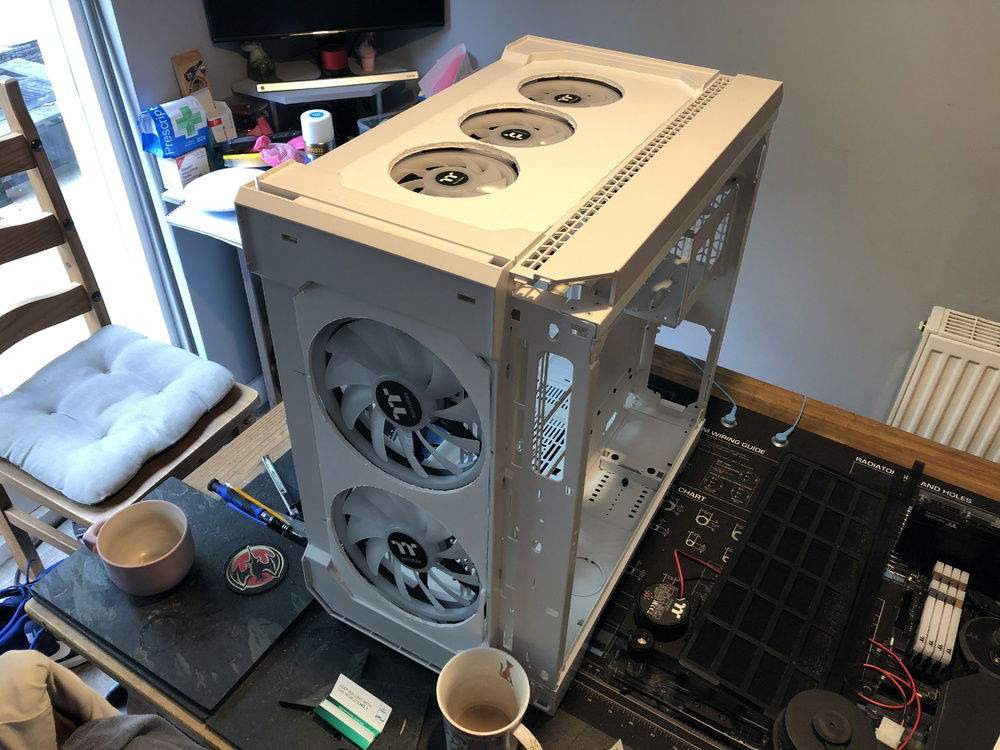 Yep, that is going to work a lot better. Need to do some finishing work to it of course, fill in the gaps and sand smooth. But at least this mock-up gives you an idea of what my plan was for these areas. Hopefully the final product will look alright!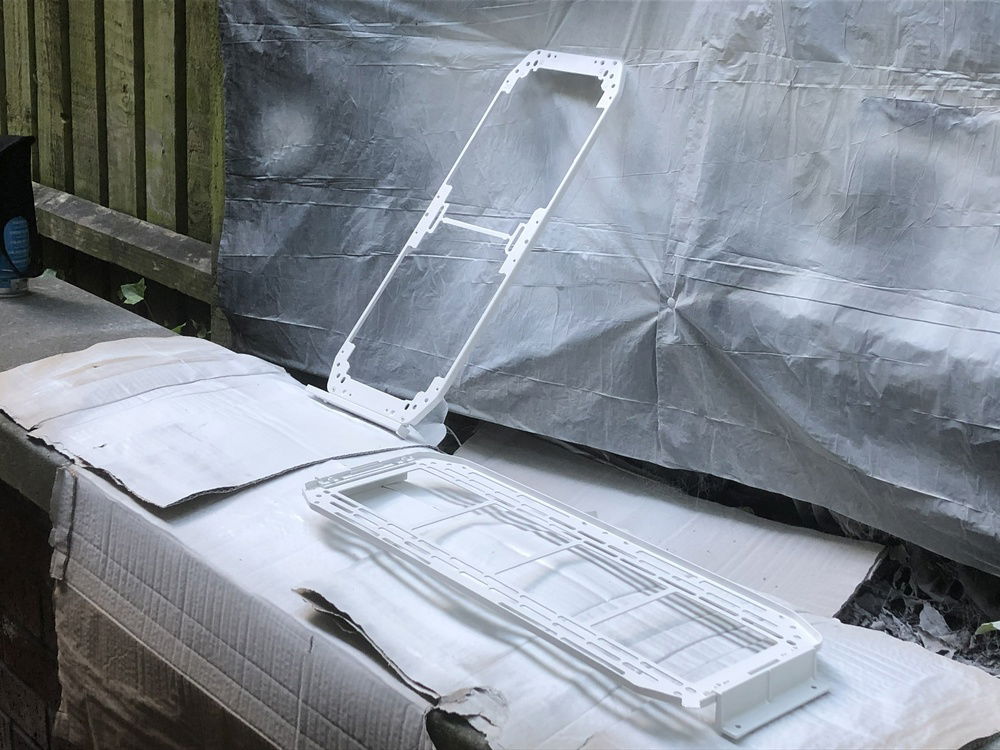 I had ran out of supplies, so just put those pieces to the side for now. With the holes all lined up I could now turn my attention to the fan/radiator brackets: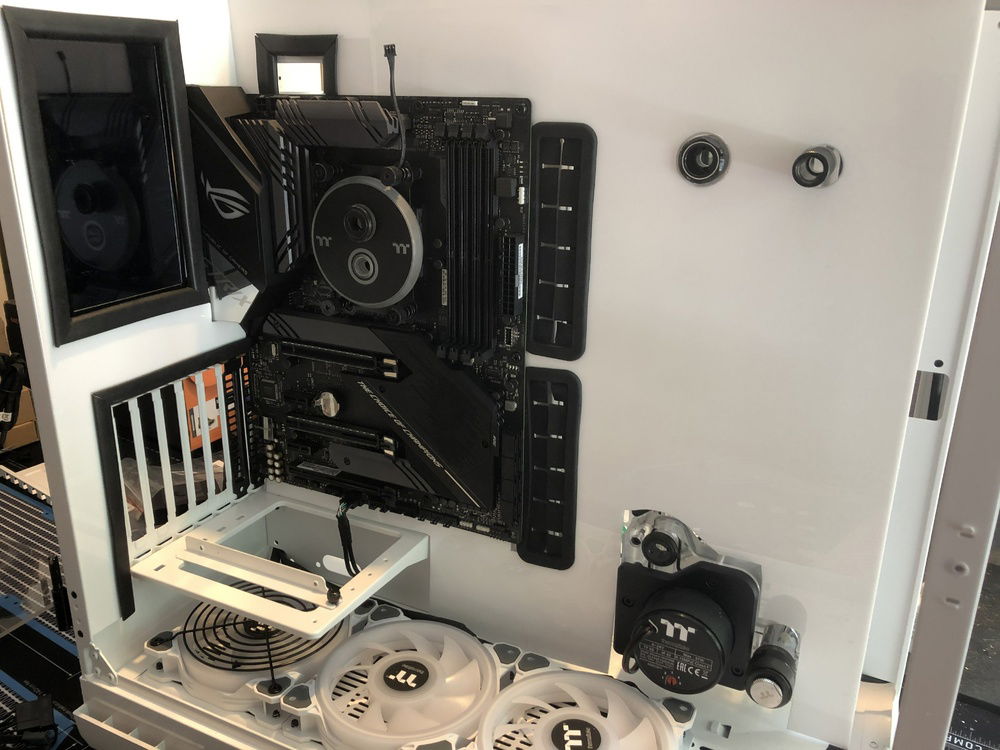 Since that was on hold, I turned my attention to the interior of the case. I figured that whilst I have a lot of exterior work to complete yet, I could potentially get the inside sorted in the meantime. So that is exactly what I started on: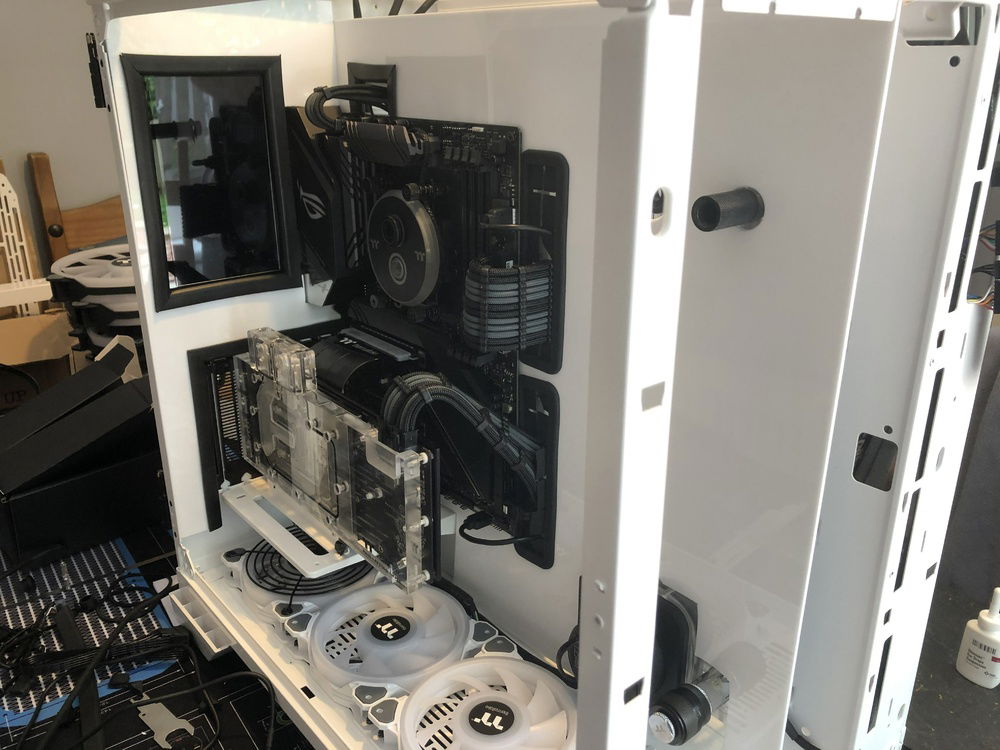 Speaking of tight fits, it took me ages to get the GPU in; I'm still amazed I didn't crack the acrylic in the process. I really should have put that in before the rear acrylic piece, but oh well: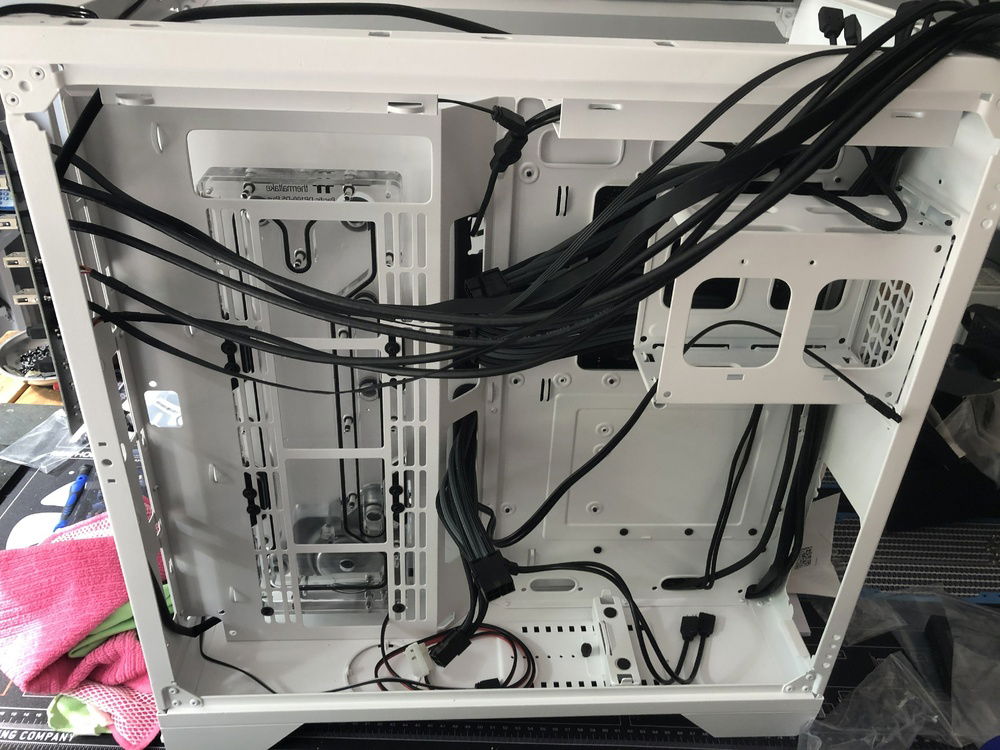 Once the rest of the fans are installed, then I can start on some cable management around the back: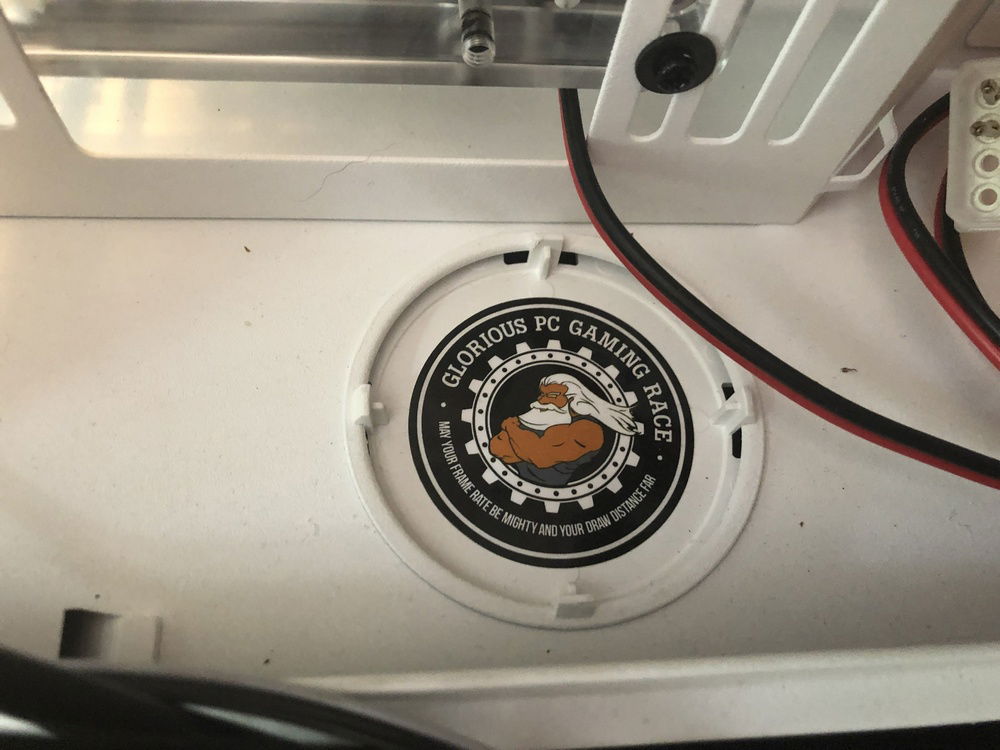 I also wanted to add a little easter egg for my stepdaughter. Even so so already has a PC (which I made from old bits several years ago), this will be a proper PCMR build; so plopped a cheeky sticker on the unused drain cap for her: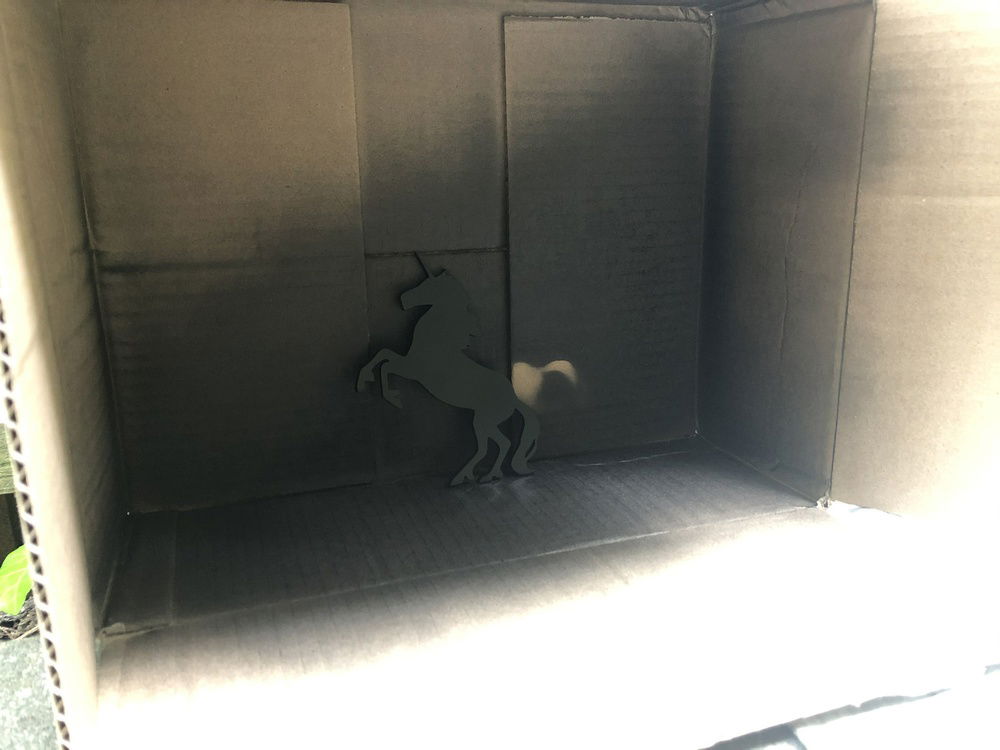 So whilst I wait on things to dry before moving on, I thought I would start working on something else: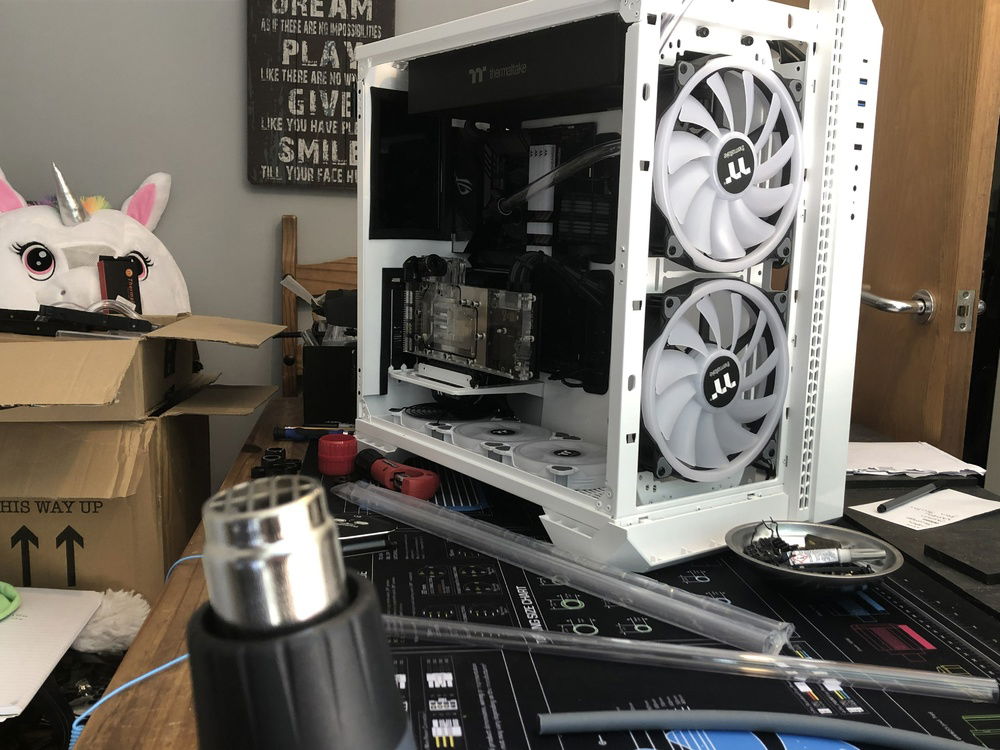 Heatgun at the ready, time to make some different bends than before.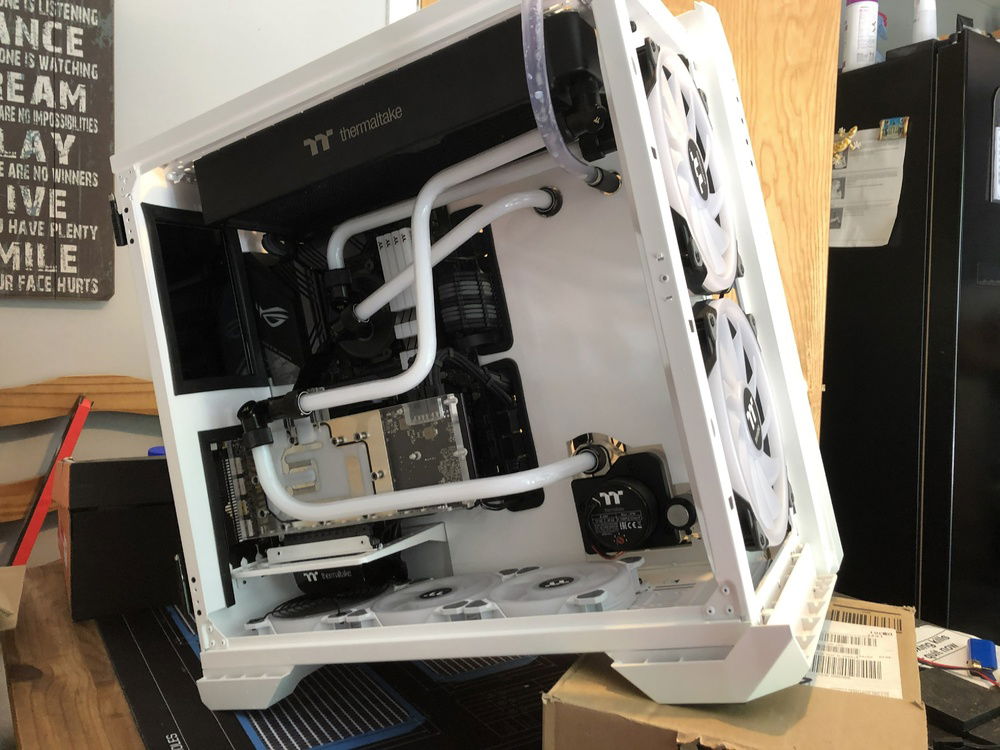 Still have a lot of work still to do, but needed to get the coolant in and everything leak tested before moving on.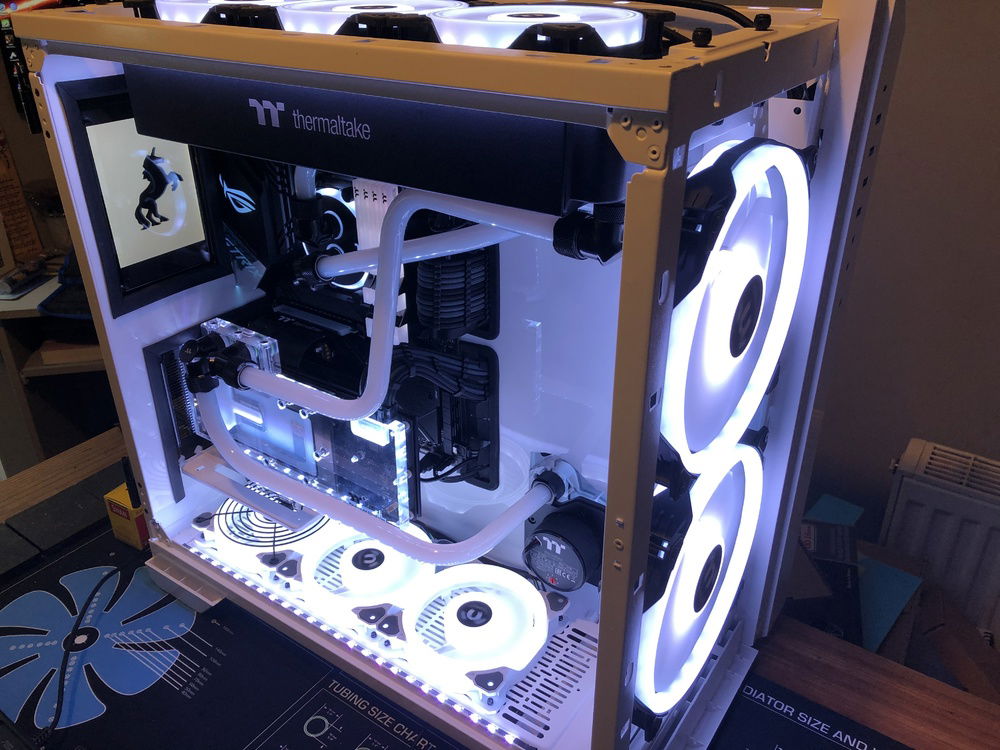 Still plenty of work to do, but at least everything still works!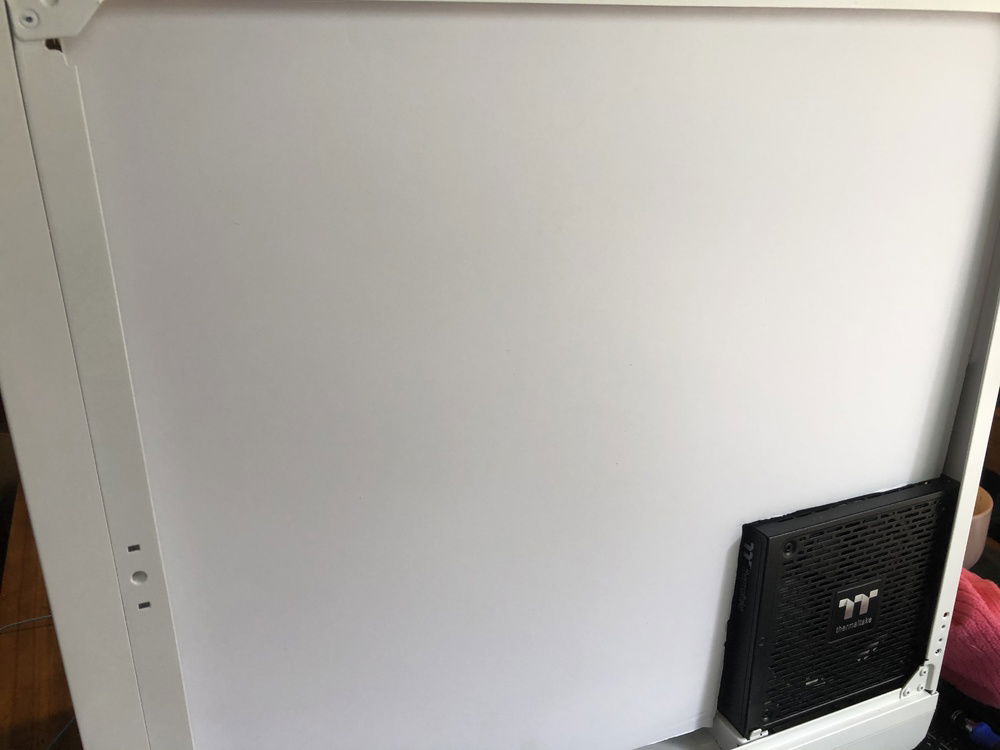 Whilst I did take care of cable management, there wasn't much point since it ended up getting all covered up!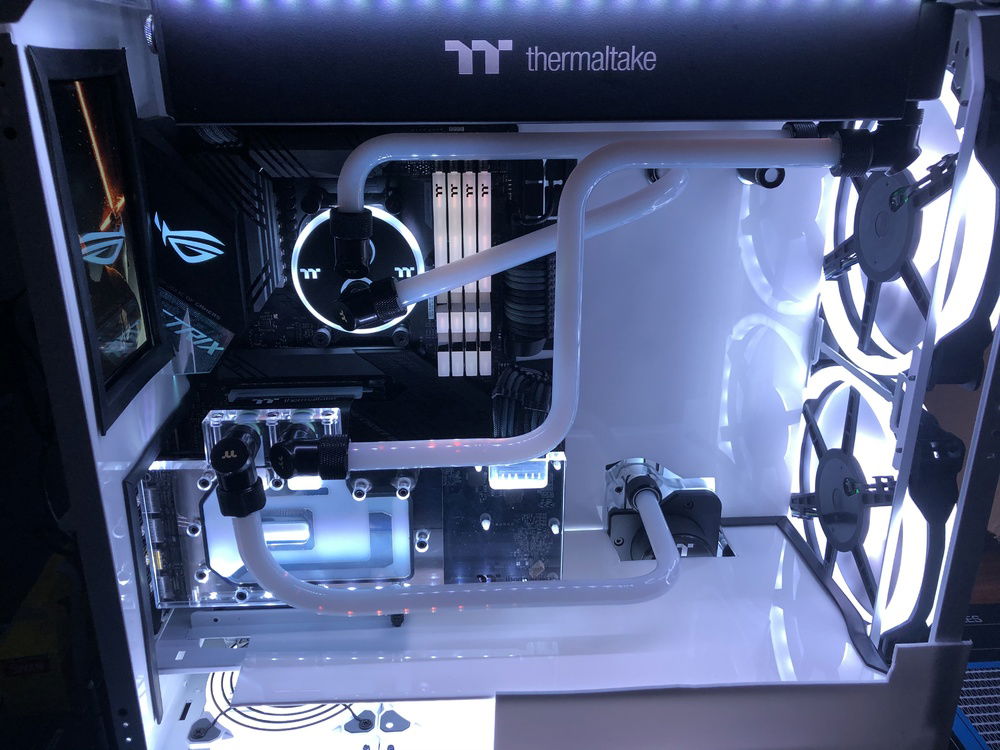 Just a partial mock-up of the basement, definitely headed in the right direction.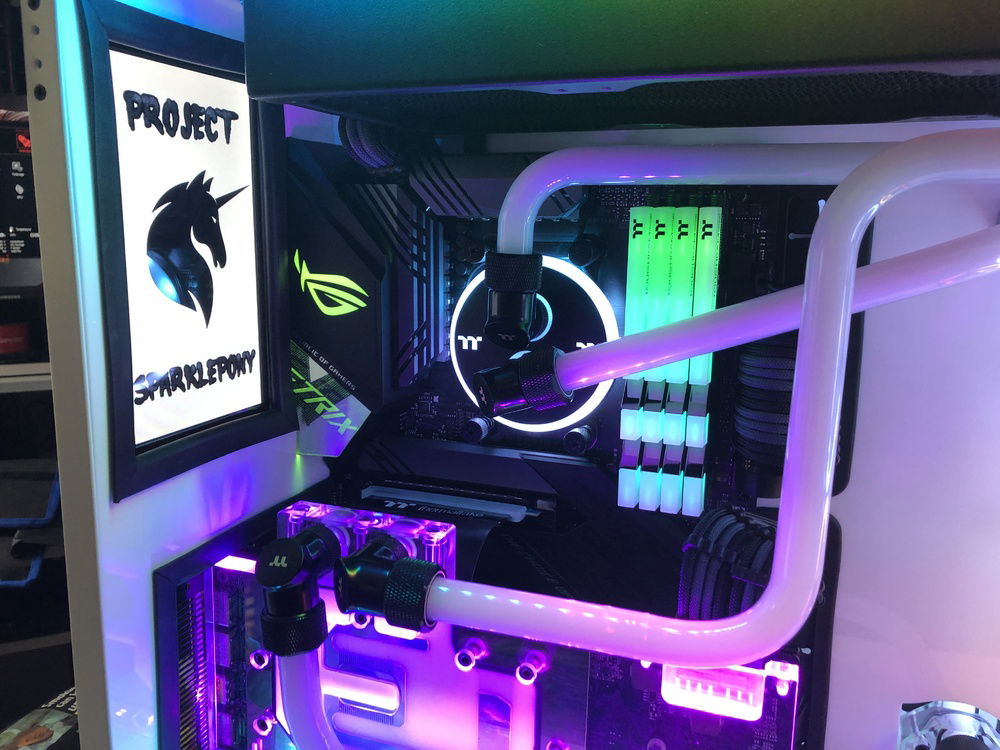 The range of colours from the Thermaltake gear is pretty slick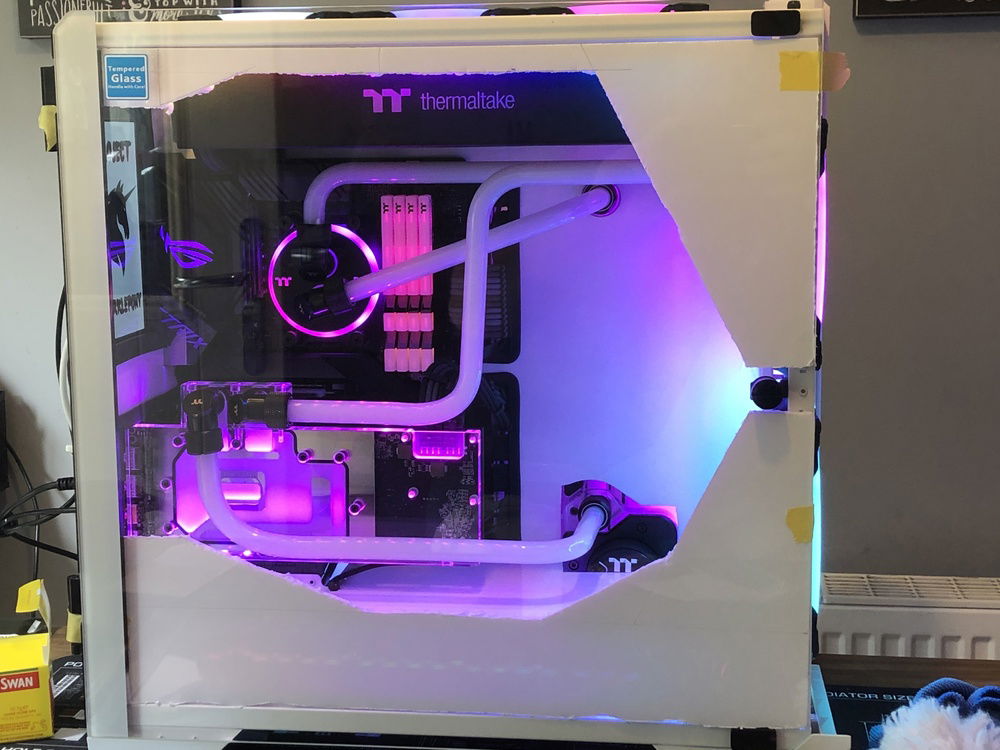 Initial prototype for trim, was a fair bit off!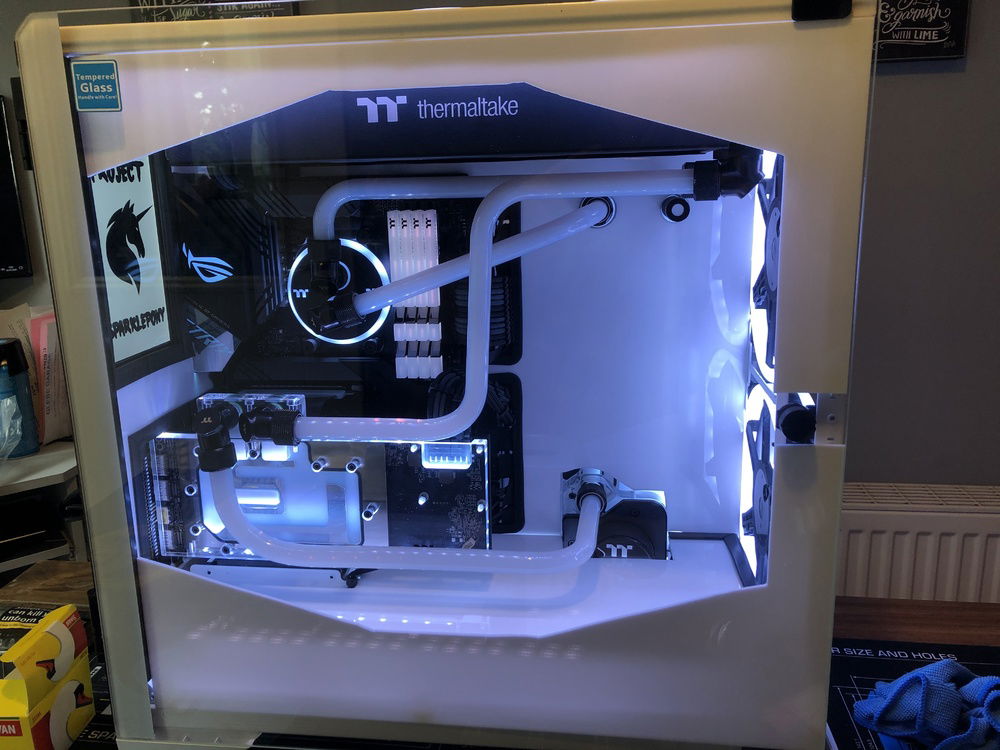 Acrylic version was better, but needs some minor alterations.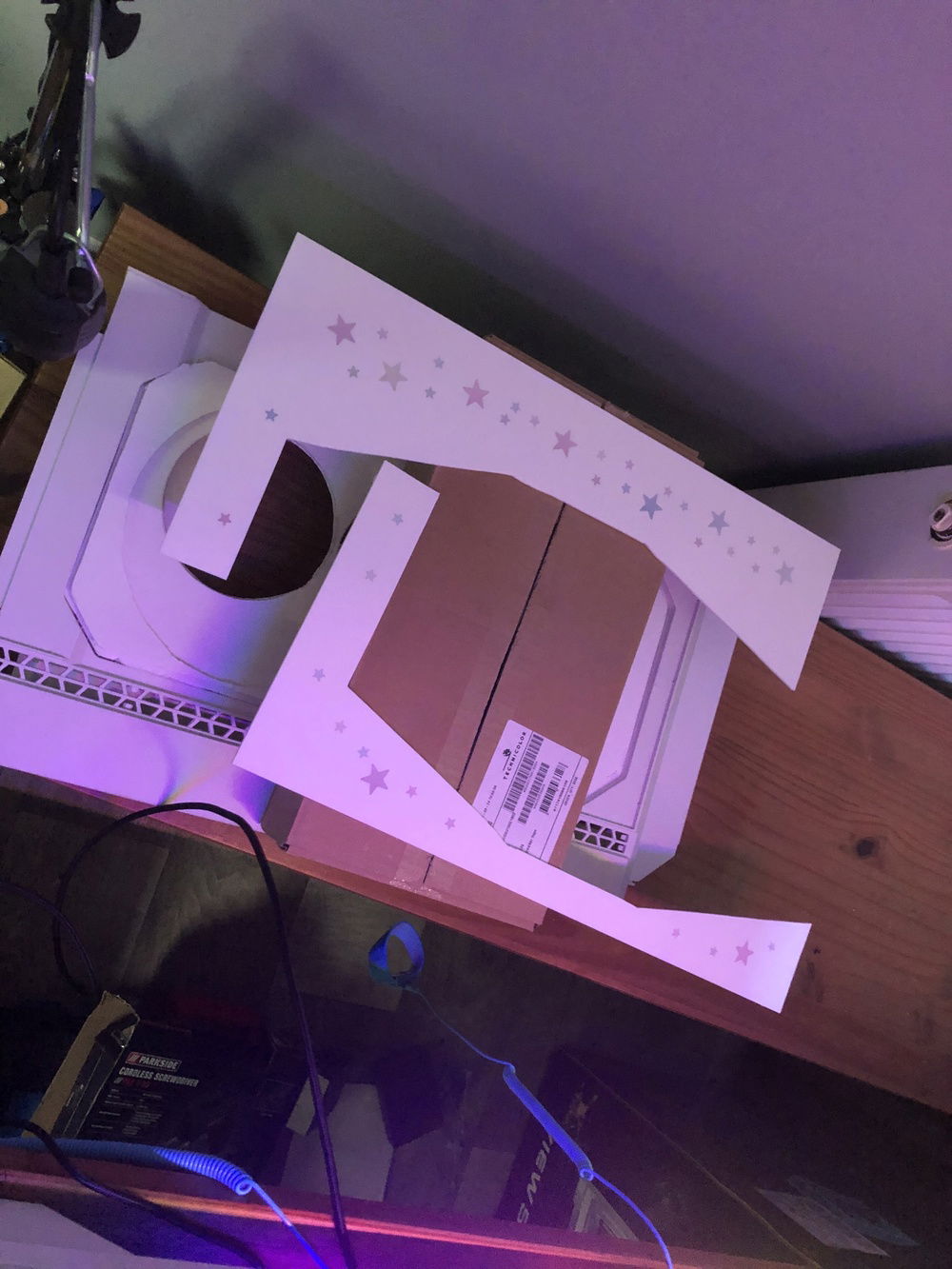 Slapped some stars on then painted over, stars will be removed afterwards.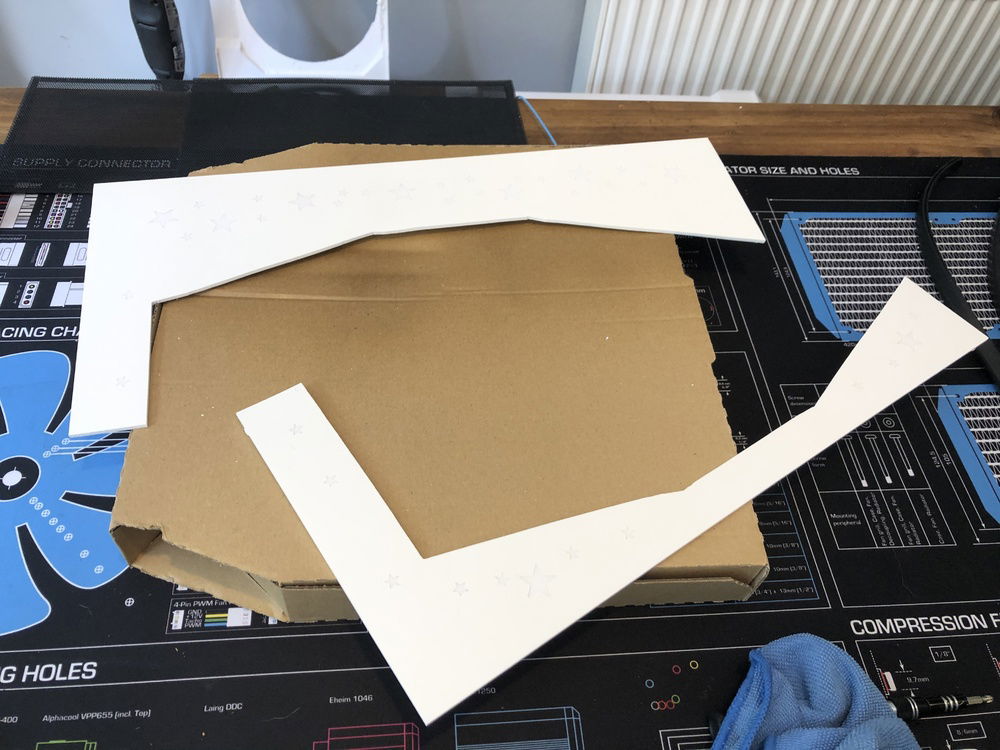 Hopefully this should do what I'm hoping it will?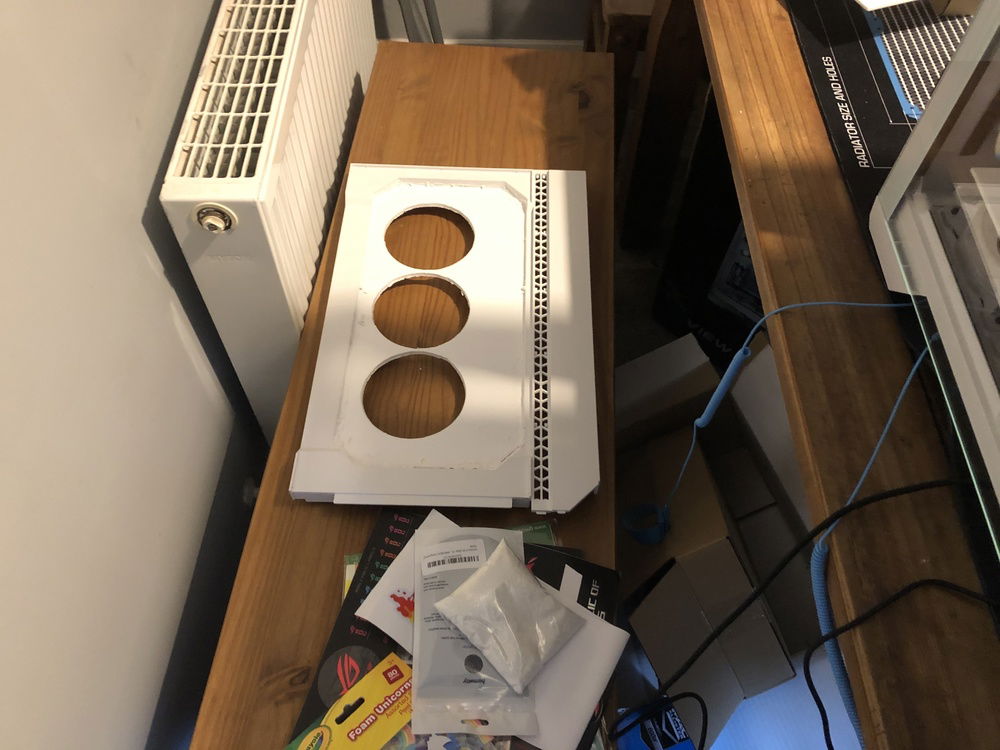 Now time for the tricky bits.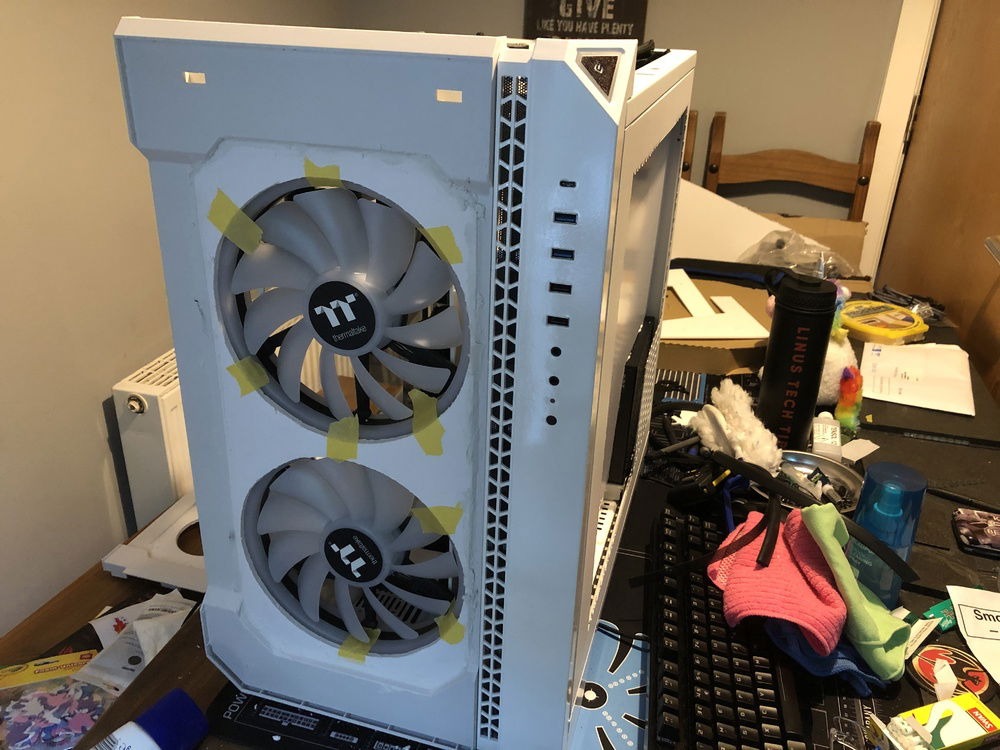 The plan is to get it bonded, then try to make it look as seamless as possible.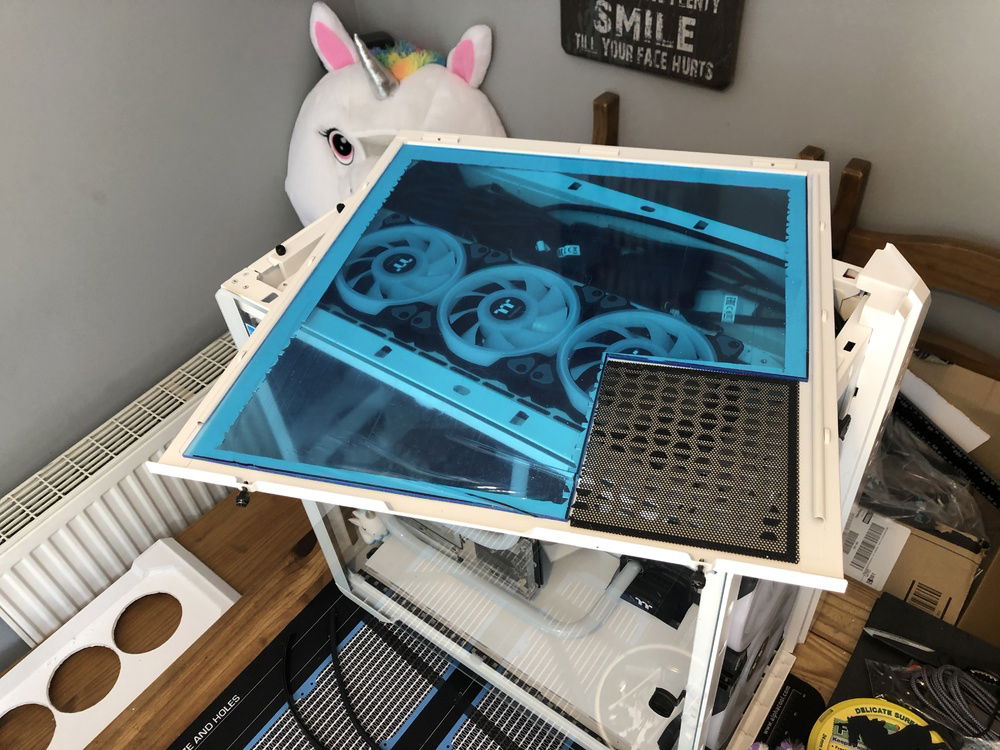 Need to get cracking on the back panel as well!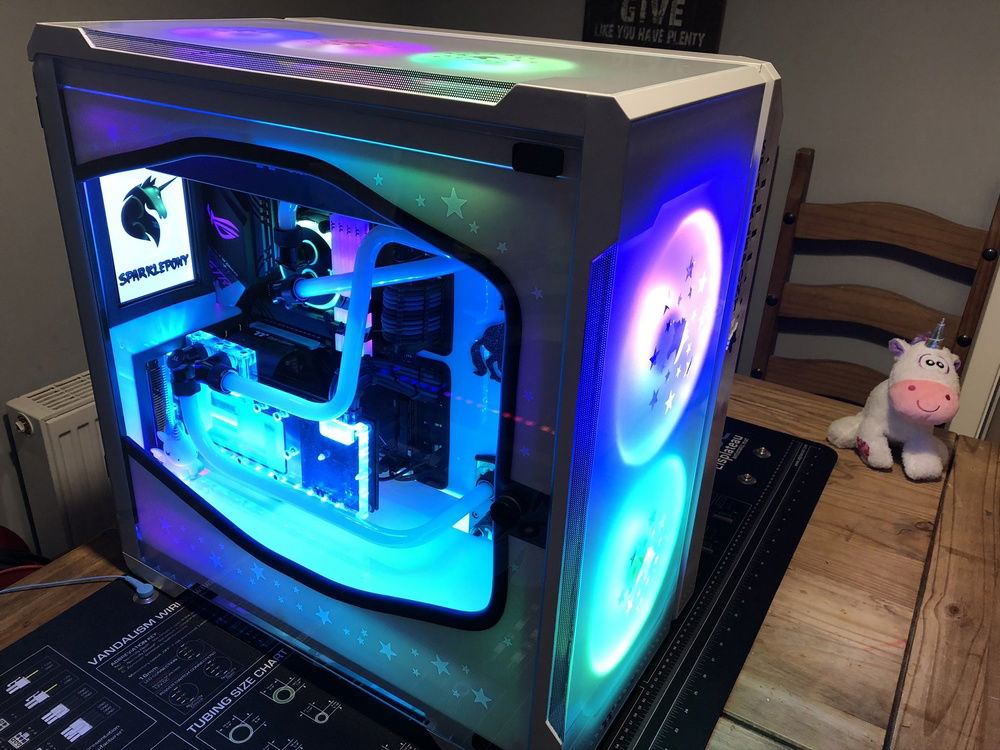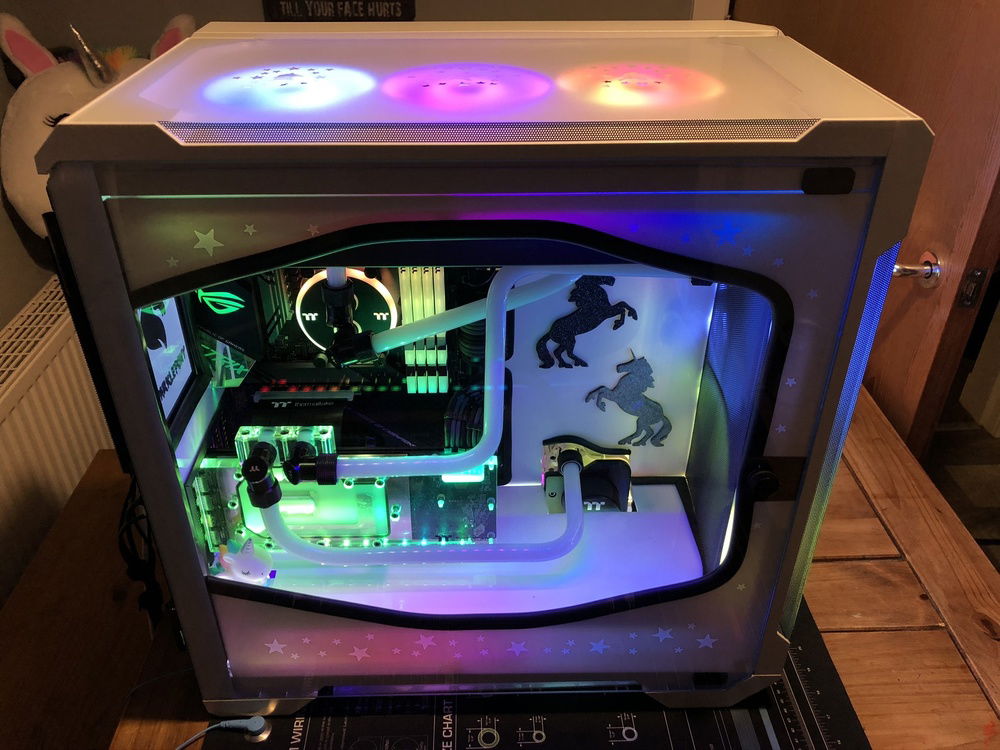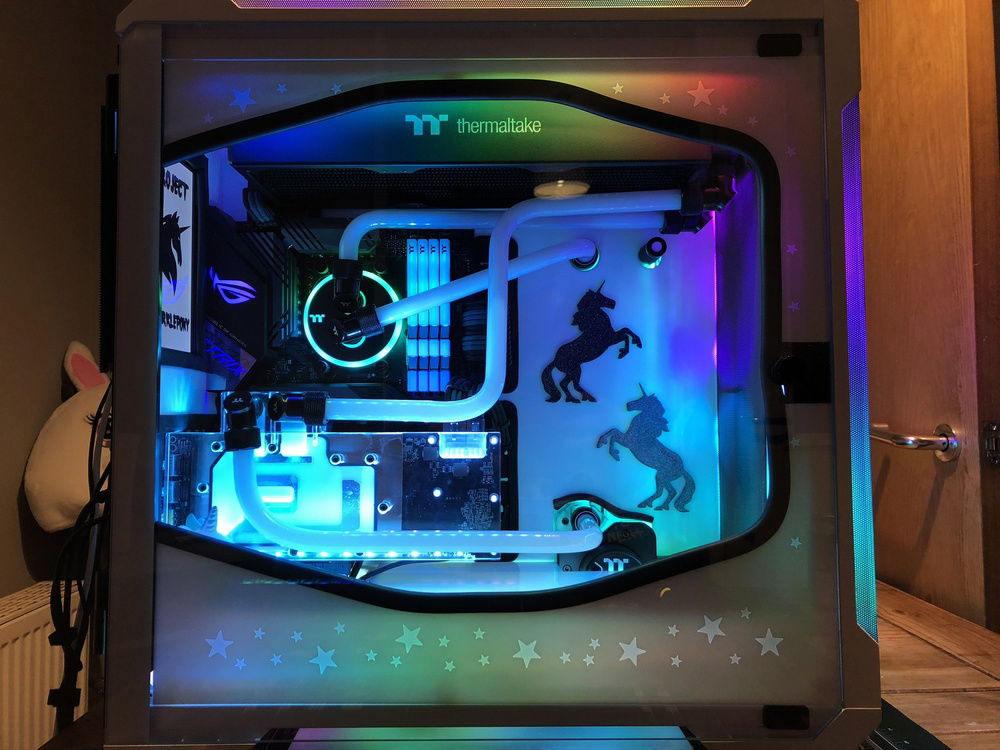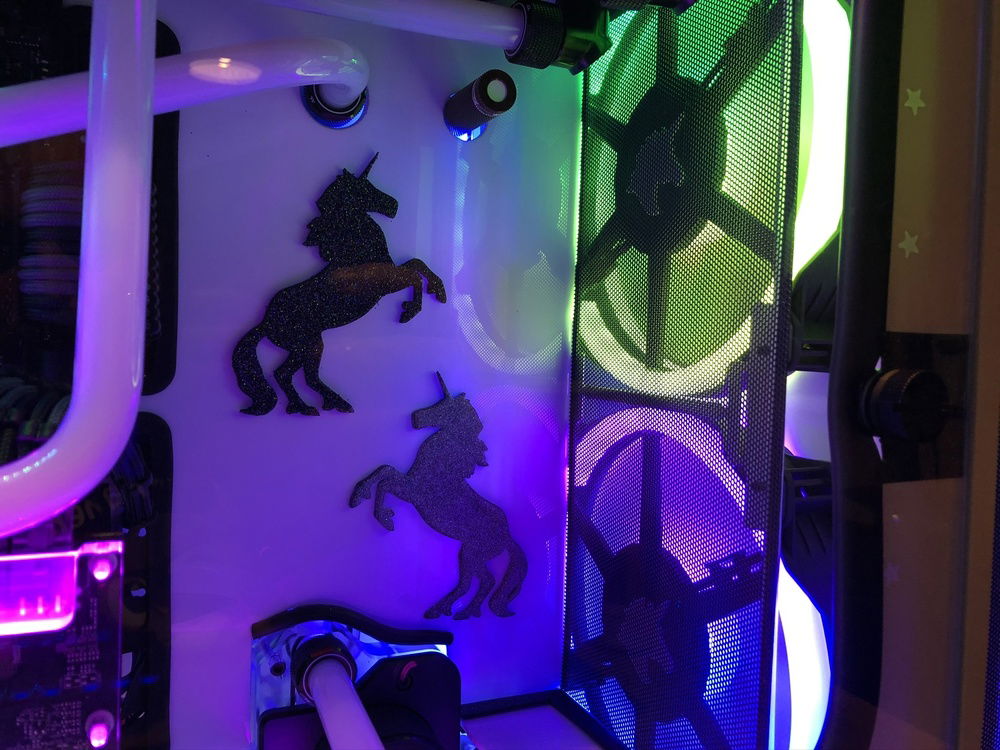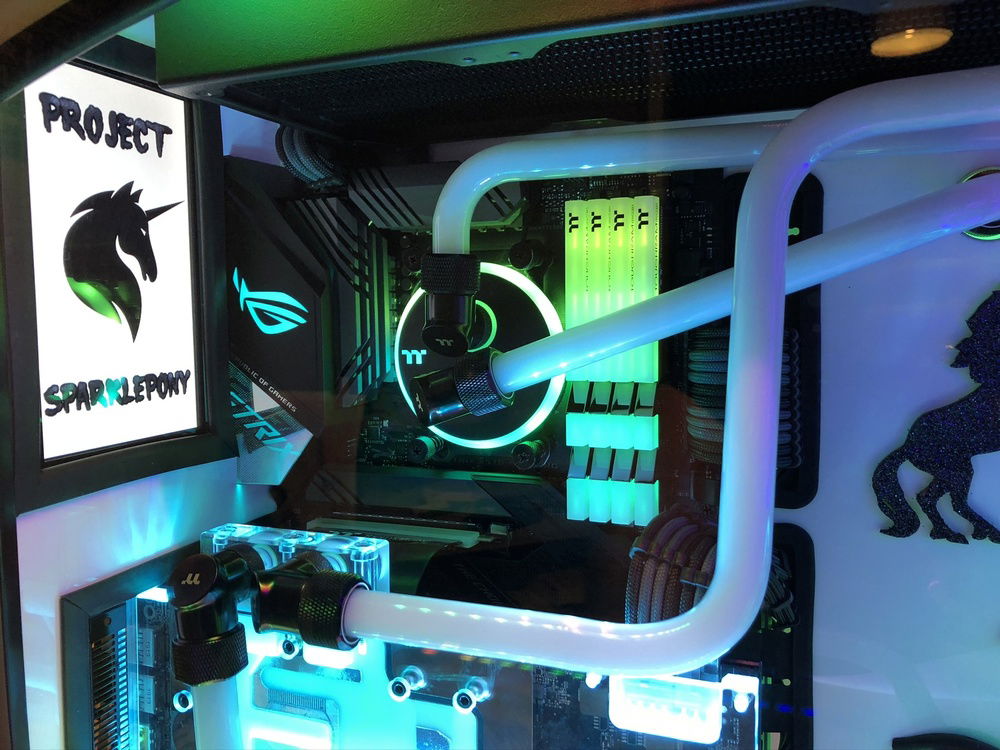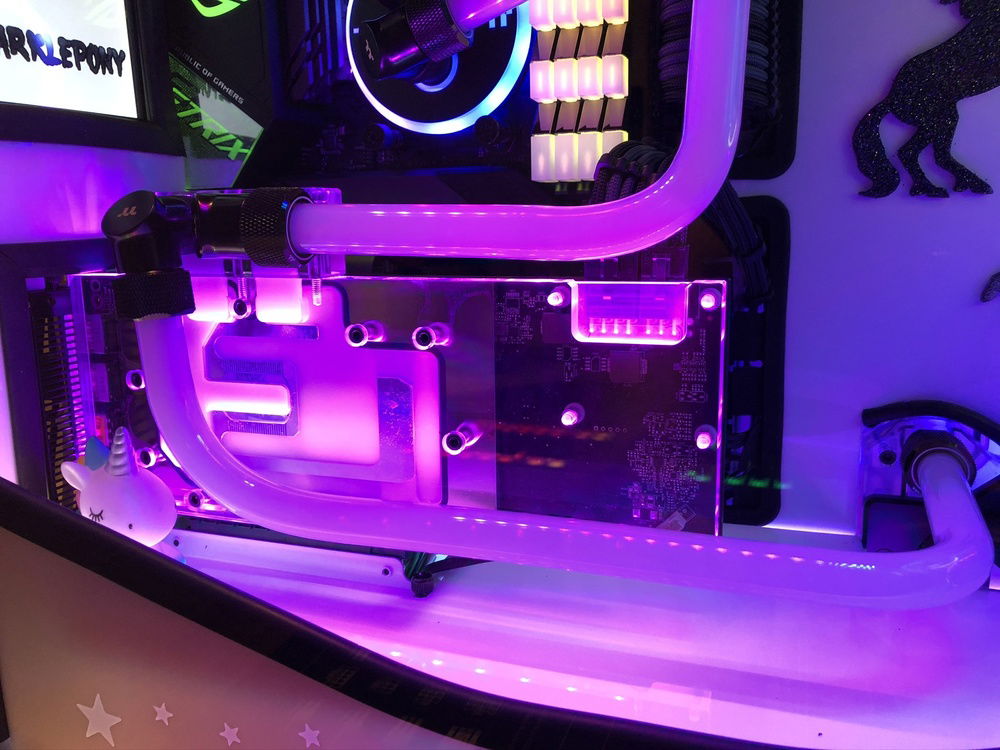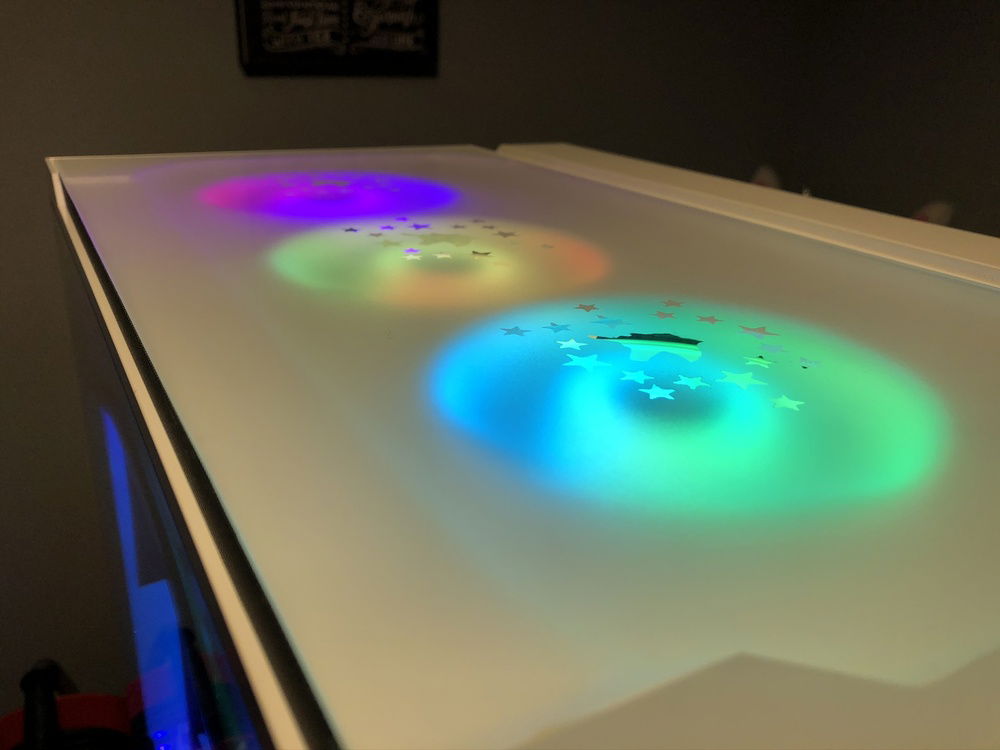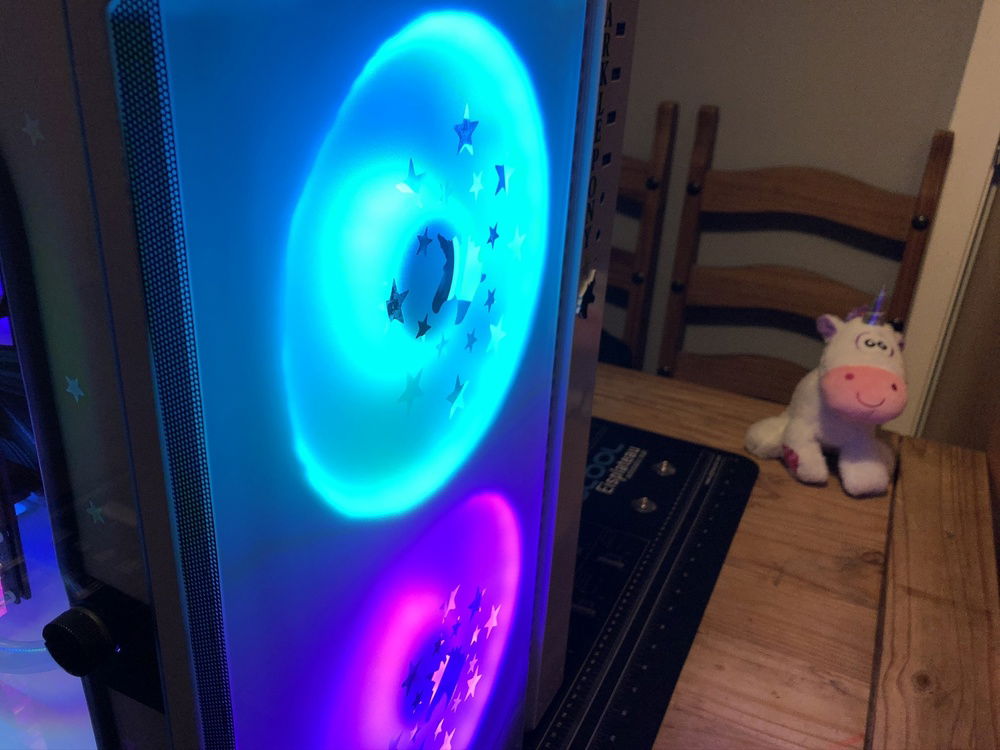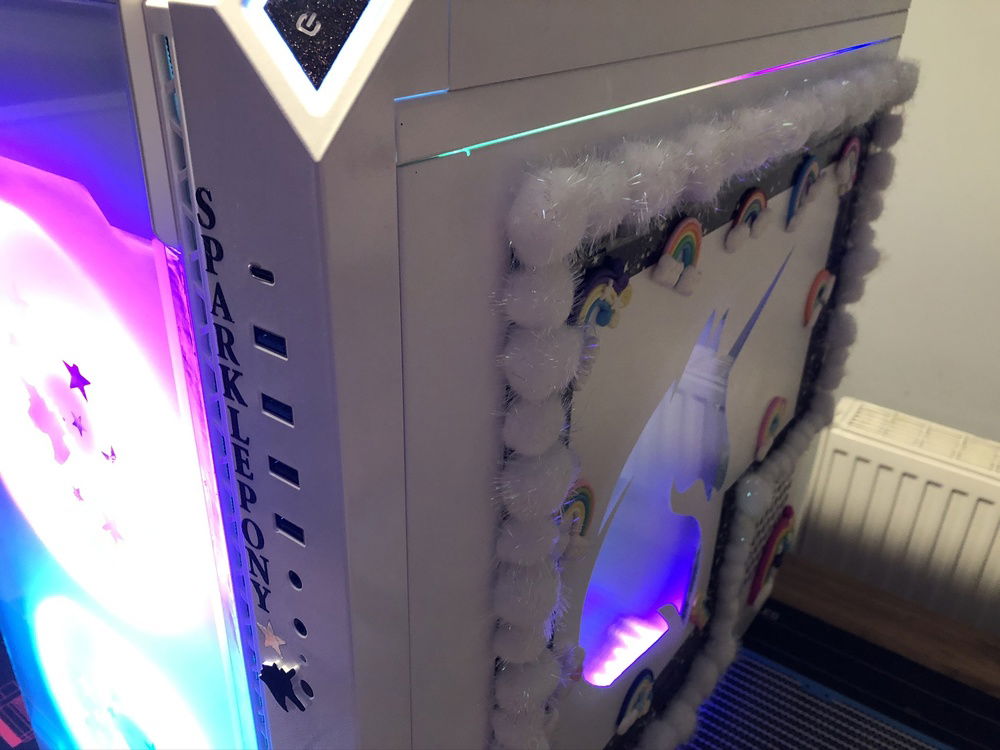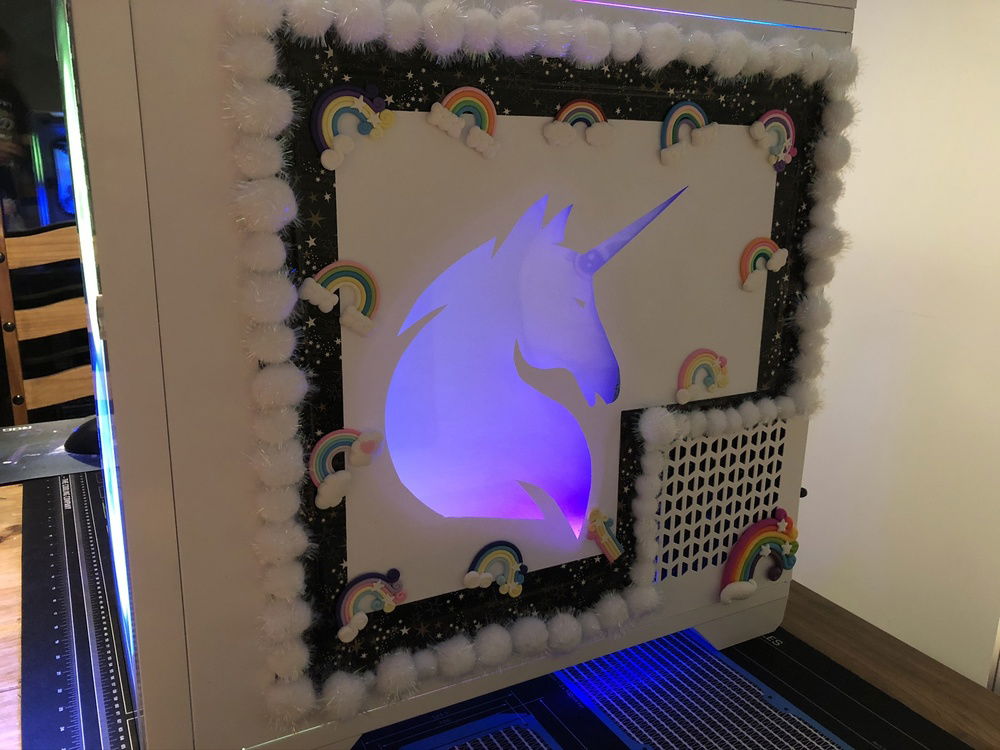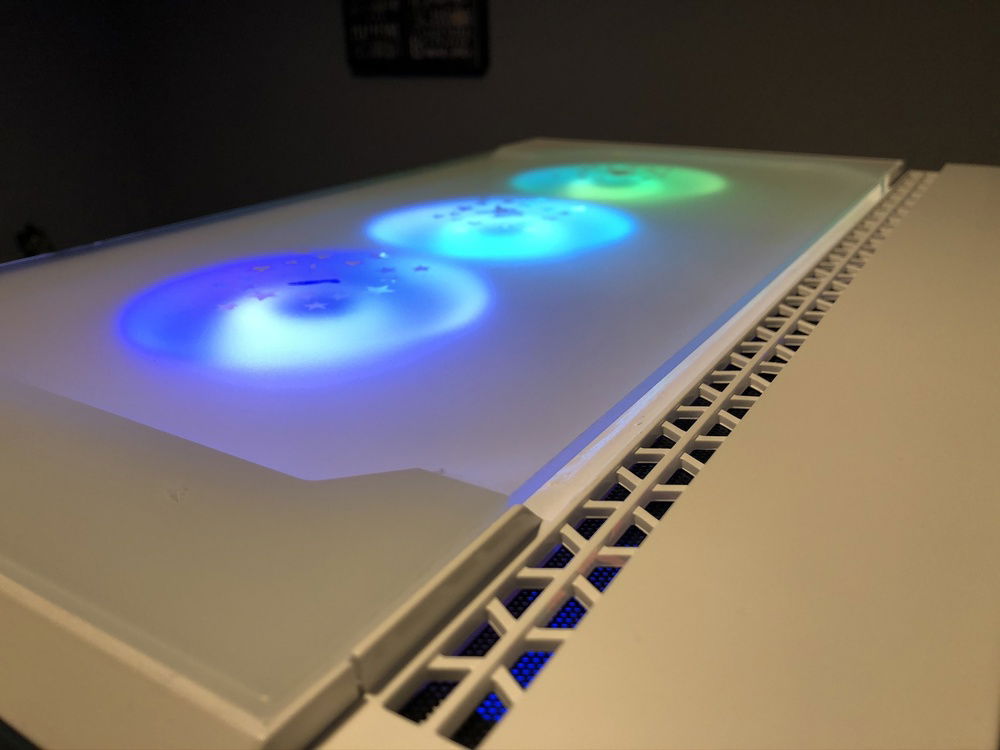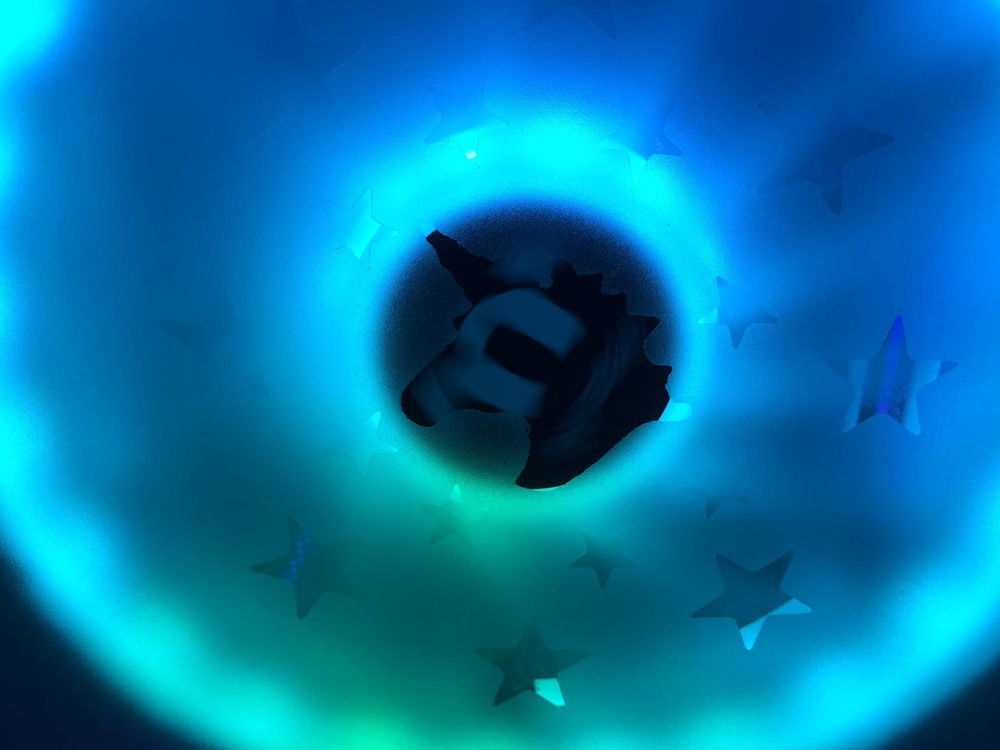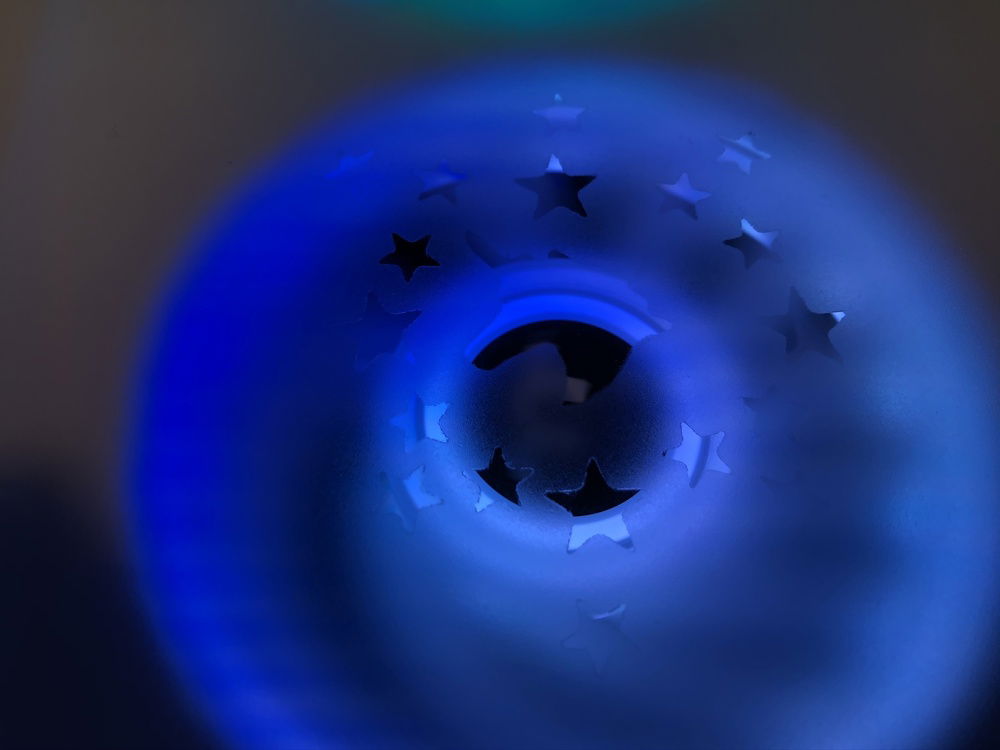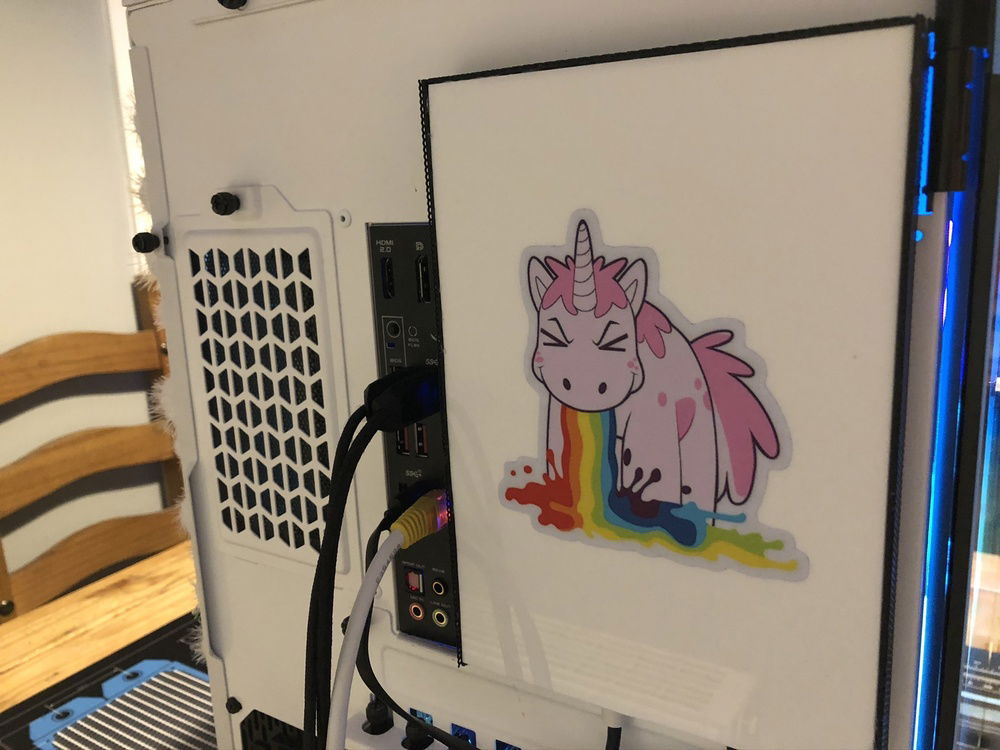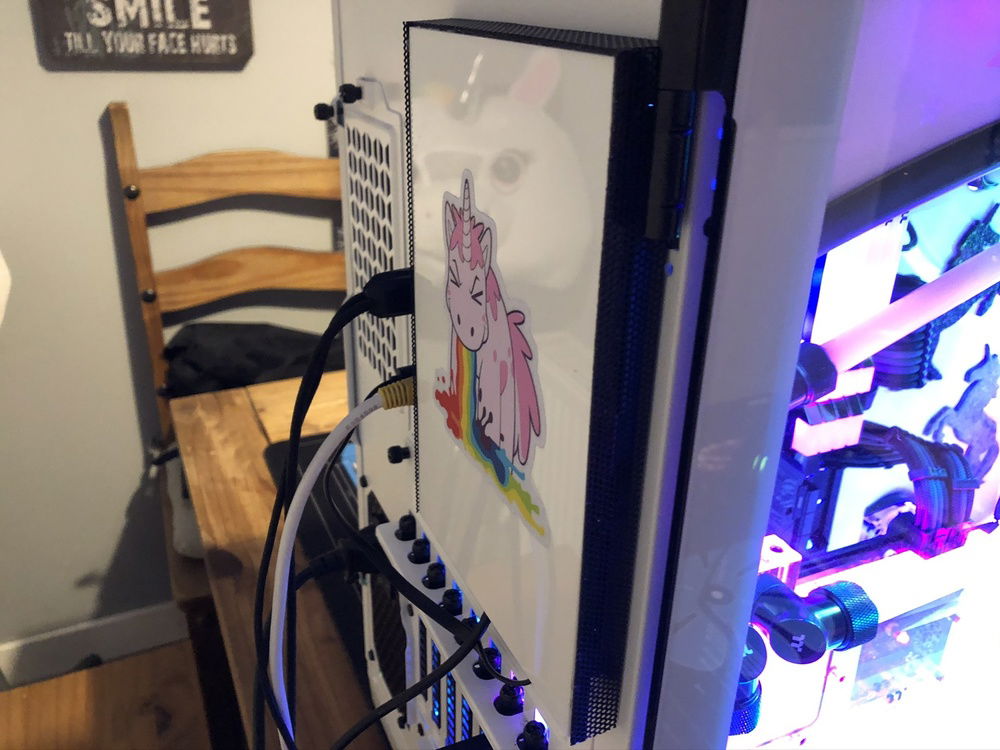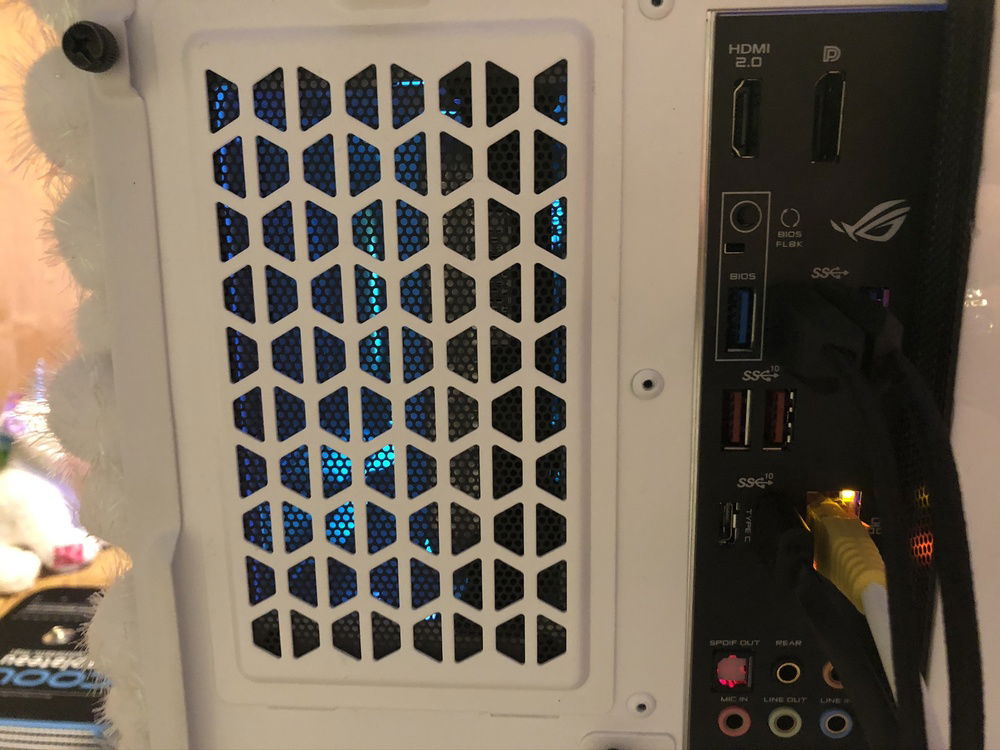 Haven't performed any maintenance since the build 😅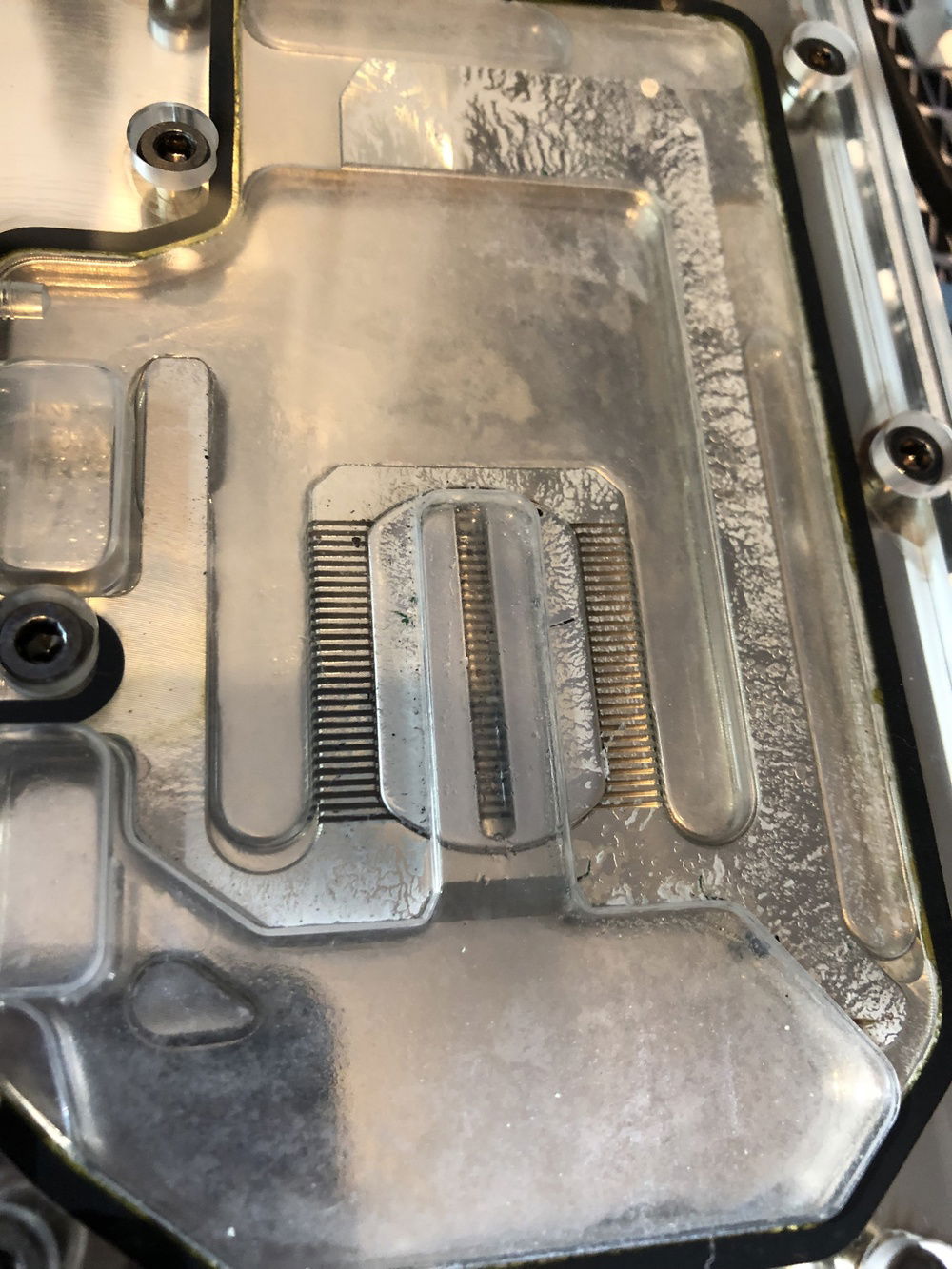 Blocks are in great shape, only slight residue.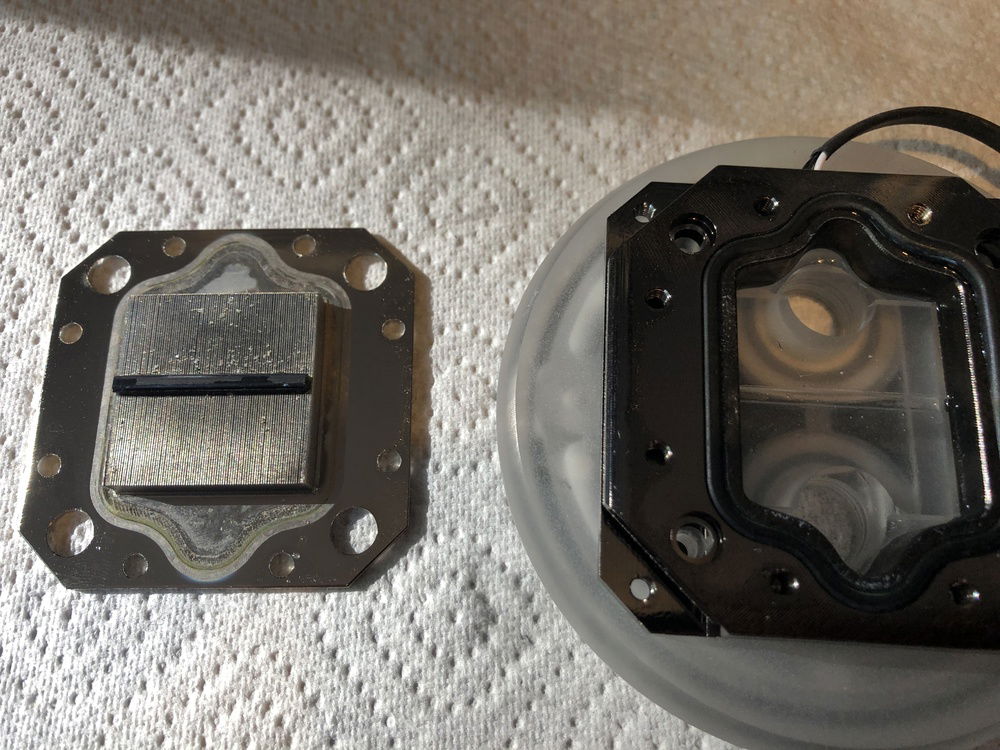 CPU block was also in great shape.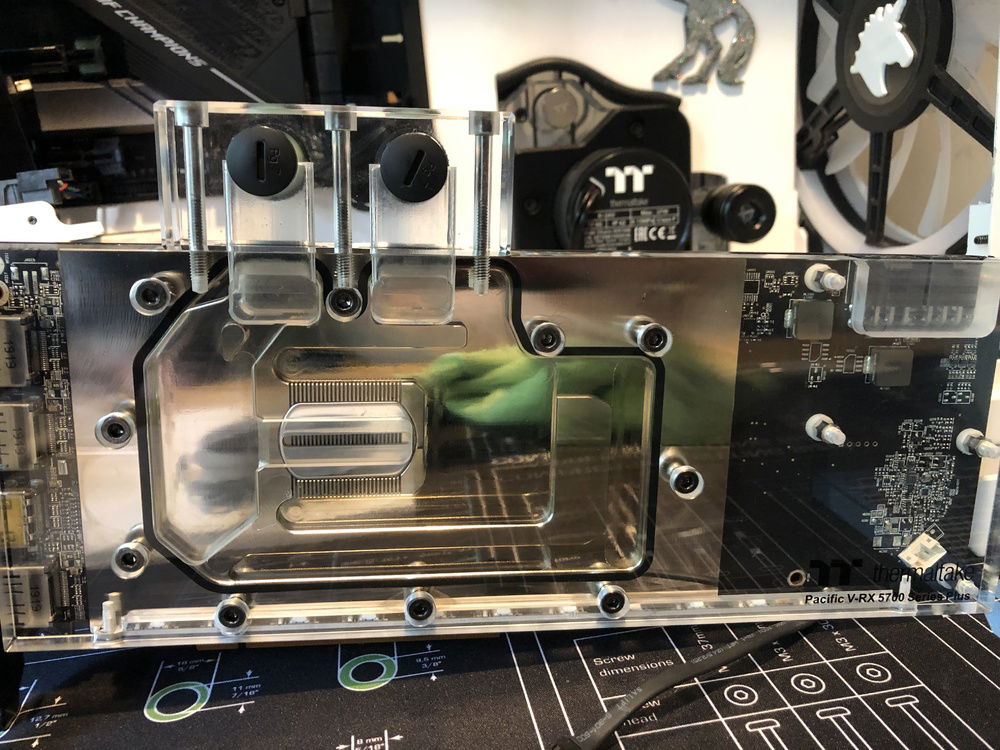 My step-daughter has been putting this to good use in Sims 4 and Final Fantasy XIV!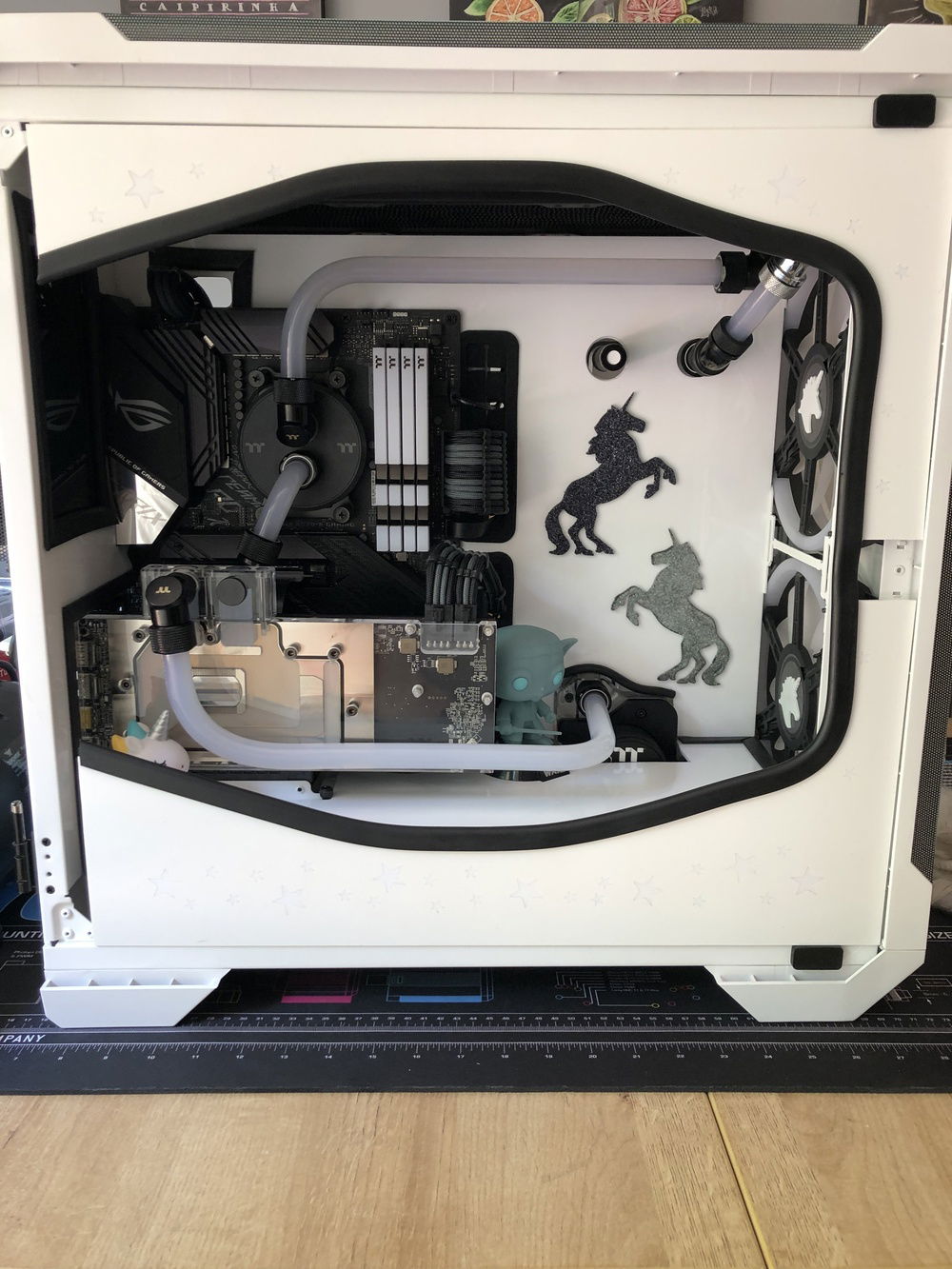 Decided to change the tubing runs to make maintenance easier next time!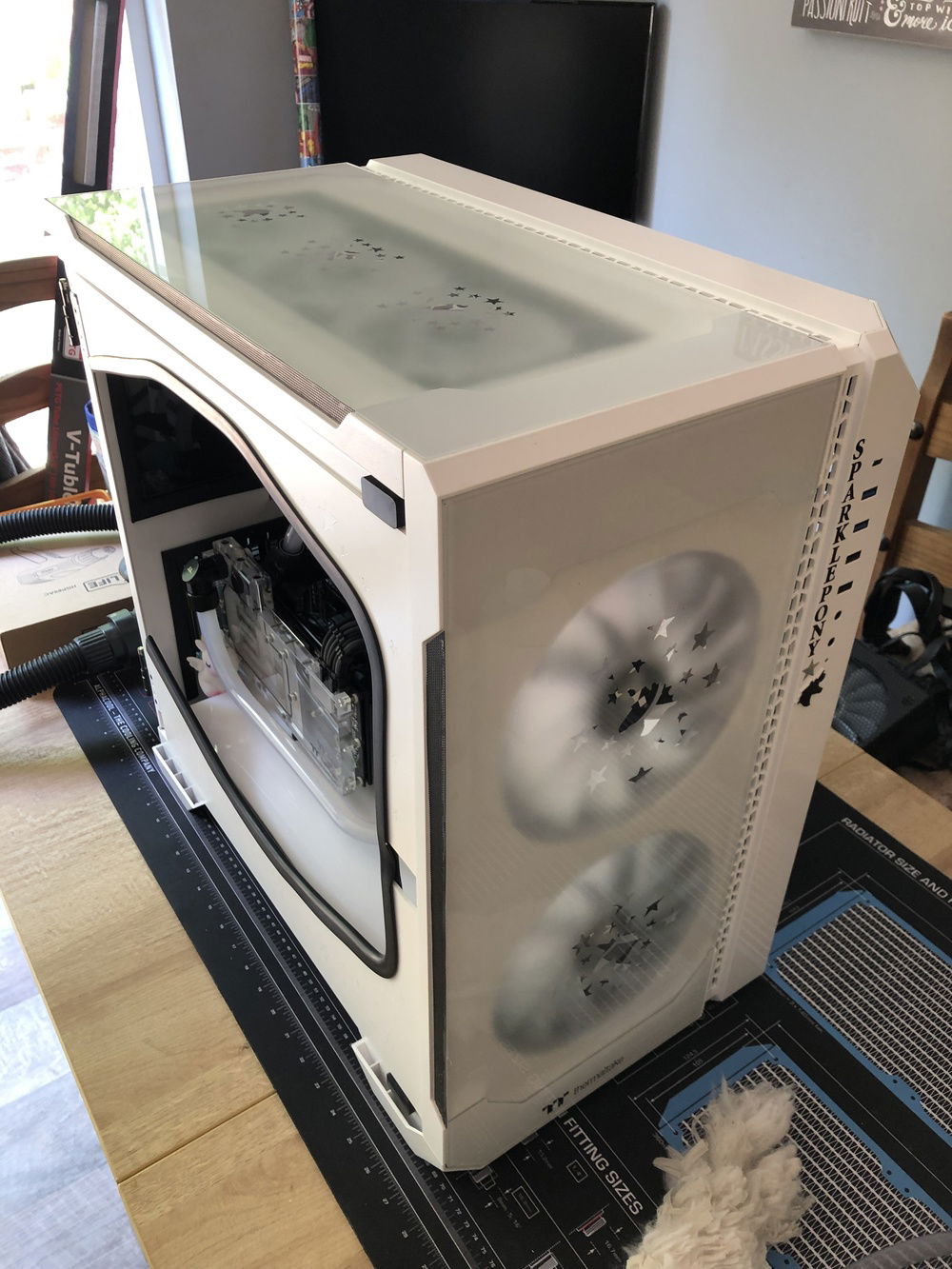 Ready to go, just waiting for the customer 🤣 to get out of bed!