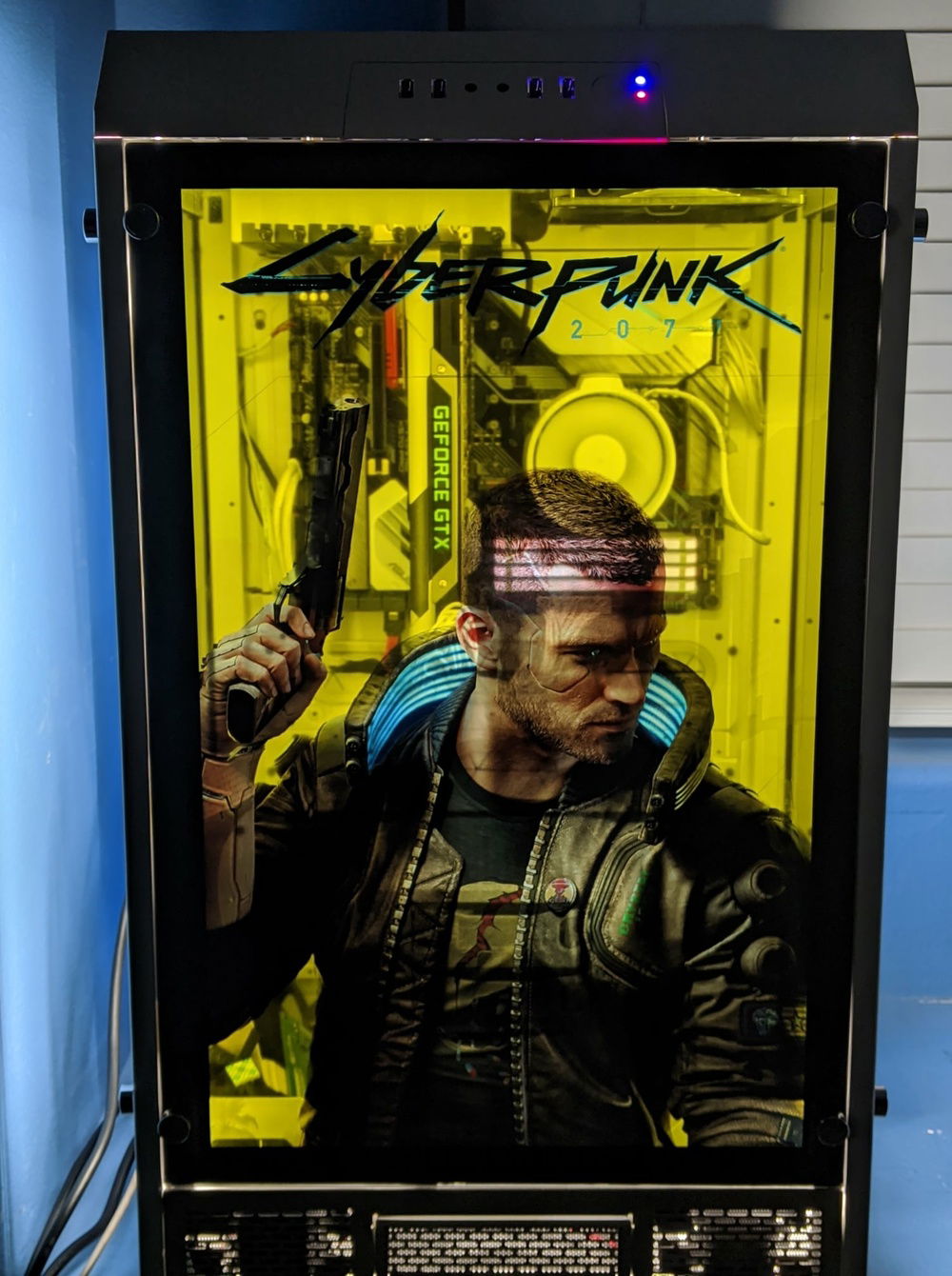 Front of the case. Guess there was no reason to rush completing the build for the "September" game launch🤷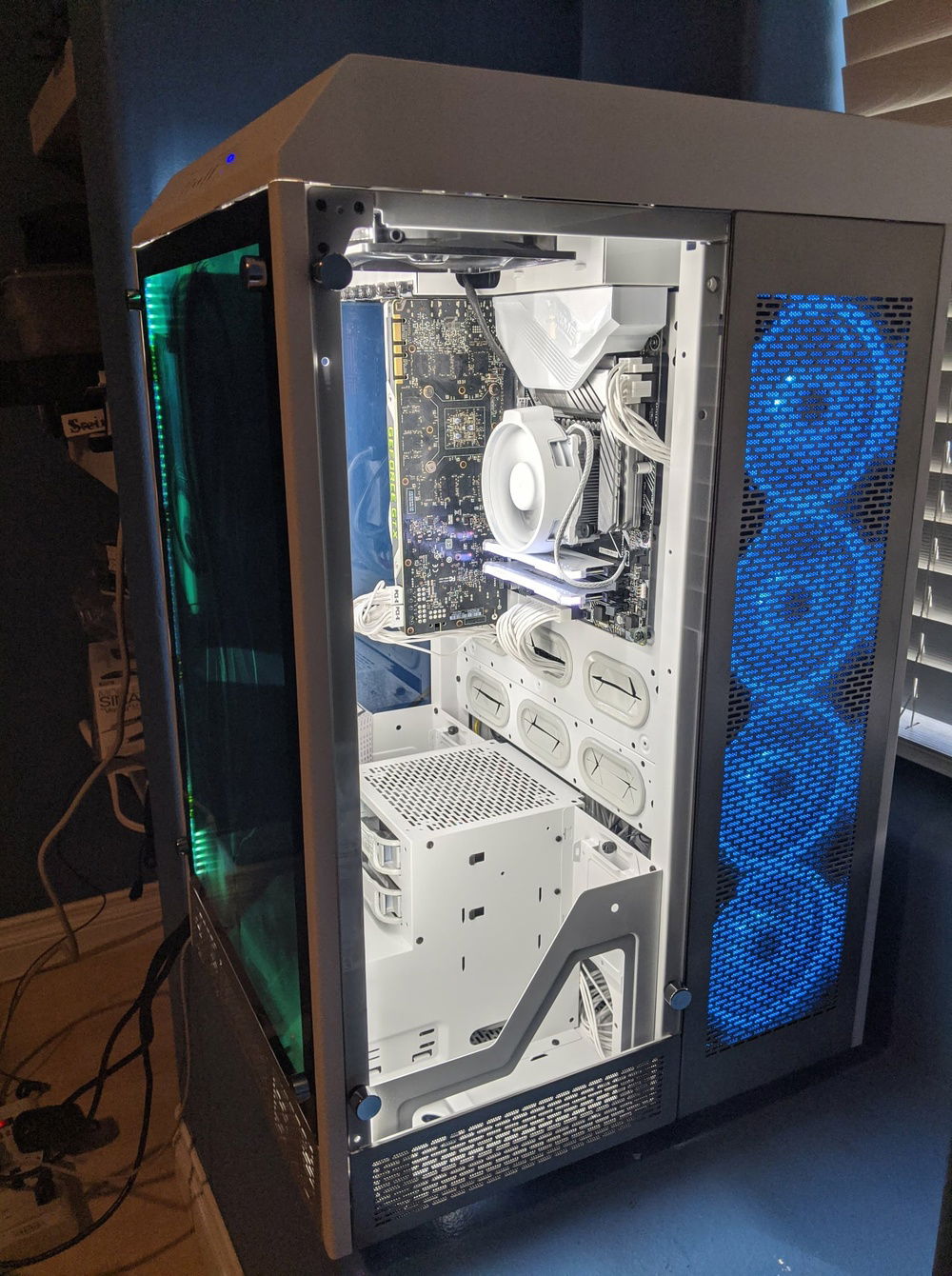 Painted the grommets and front emblem to be less distracting. Not brave enough to paint the motherboard....yet.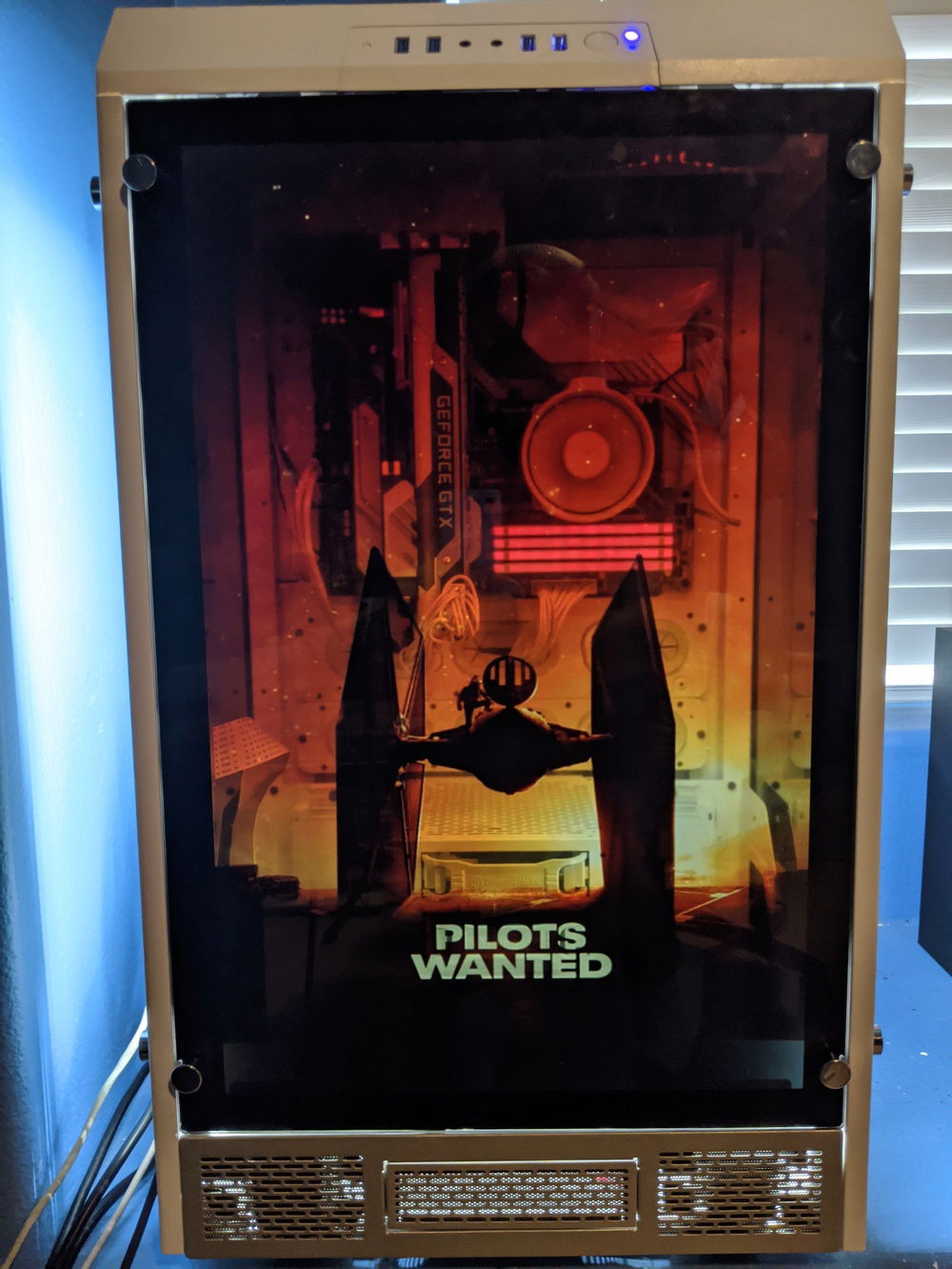 Squadrons looks cool, that is all.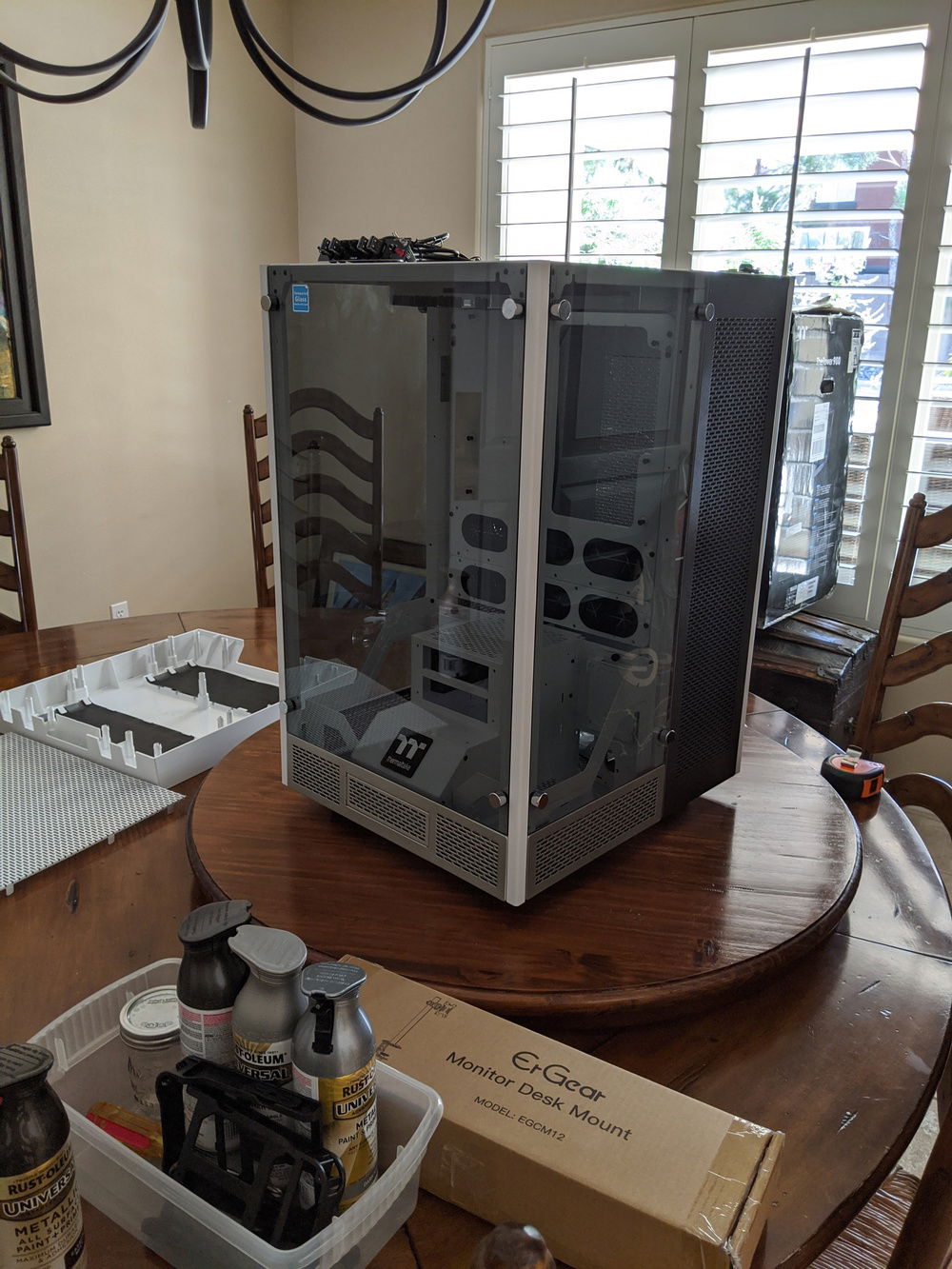 Trying different paints. Went with the bottom satin nickel for side/top as well.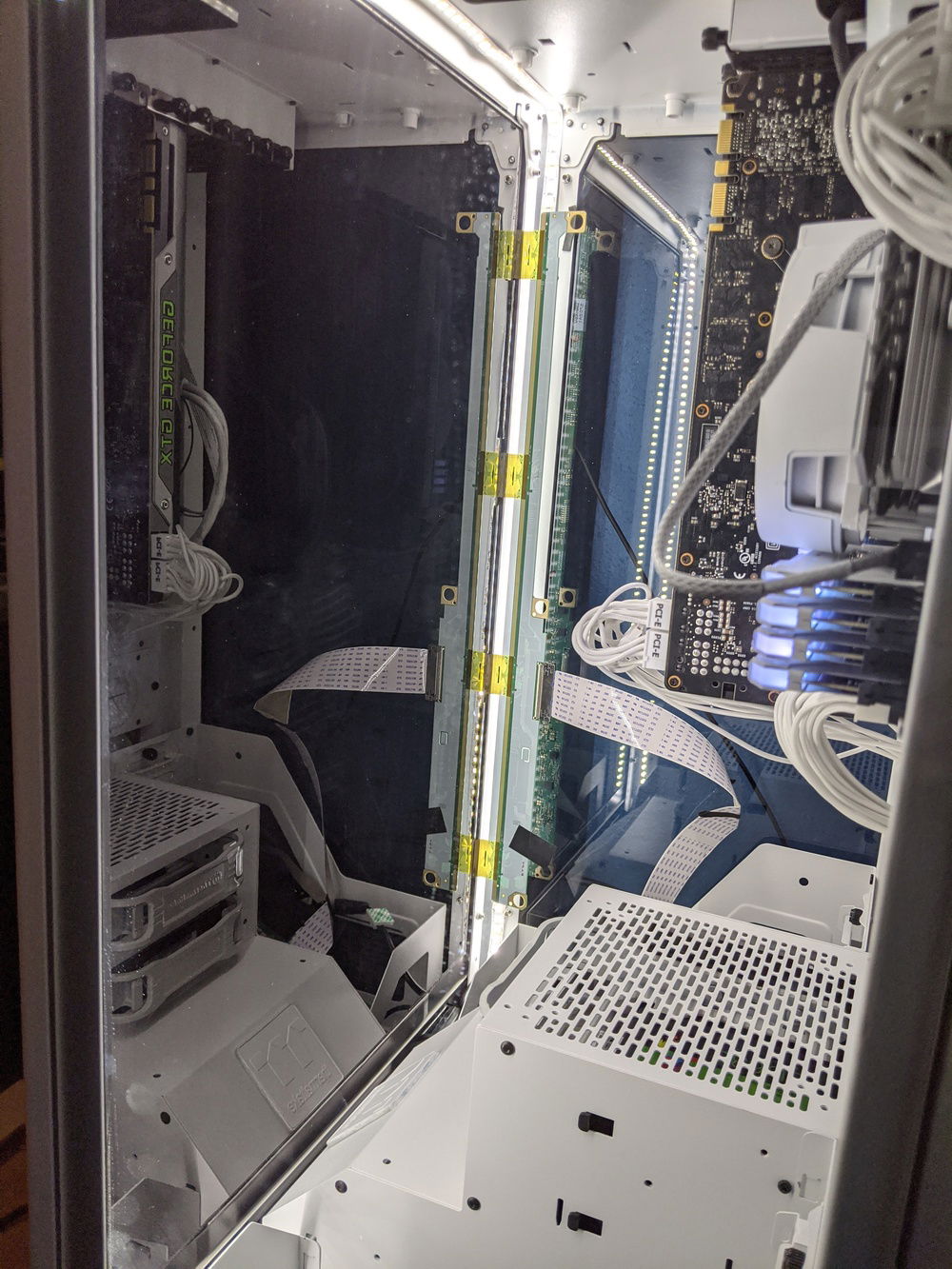 LCD mounted with surrounding LED strip for back light.